This audio is created with AI assistance
On the morning of Aug. 4, the residents of the Russian city of Novorossiysk woke to a 112-meter-long Navy ship being towed back to port after it was hit by a drone attack on the Black Sea overnight.
While the Russian Defense Ministry claimed there were no casualties or damage, videos of the Olenegorskiy Gornyak listing to one side as tugs towed the ship away for repairs pointed to a different story.
The attack was the result of a joint operation between the Security Service of Ukraine (SBU) and the Ukrainian Navy, according to unnamed sources in the SBU cited by CNN and several Ukrainian media publications.
A naval drone loaded with 450 kilograms of explosives reportedly rammed into the ship, which is designed to be used for the beach landings of crew and equipment.
Kyiv has not issued an official comment on the Aug. 4 attack.
However, in his evening address on Aug. 4, President Volodymyr Zelensky said he thanked the SBU for "pushing the war back to the aggressor state."
Earlier on July 14, General Valerii Zaluzhnyi, the commander-in-chief of the Ukrainian Armed Forces, told the Washington Post that it is "necessary" to strike enemy territory during war.
"This is our problem, and it is up to us to decide how to kill this enemy," Zaluzhnyi said.
The strike on Novorossiysk is the latest in a growing list of reported attacks on Russian territory since it began its full-scale invasion of Ukraine on Feb. 24, 2022.
Summer 2023: drones hit Moscow high-rises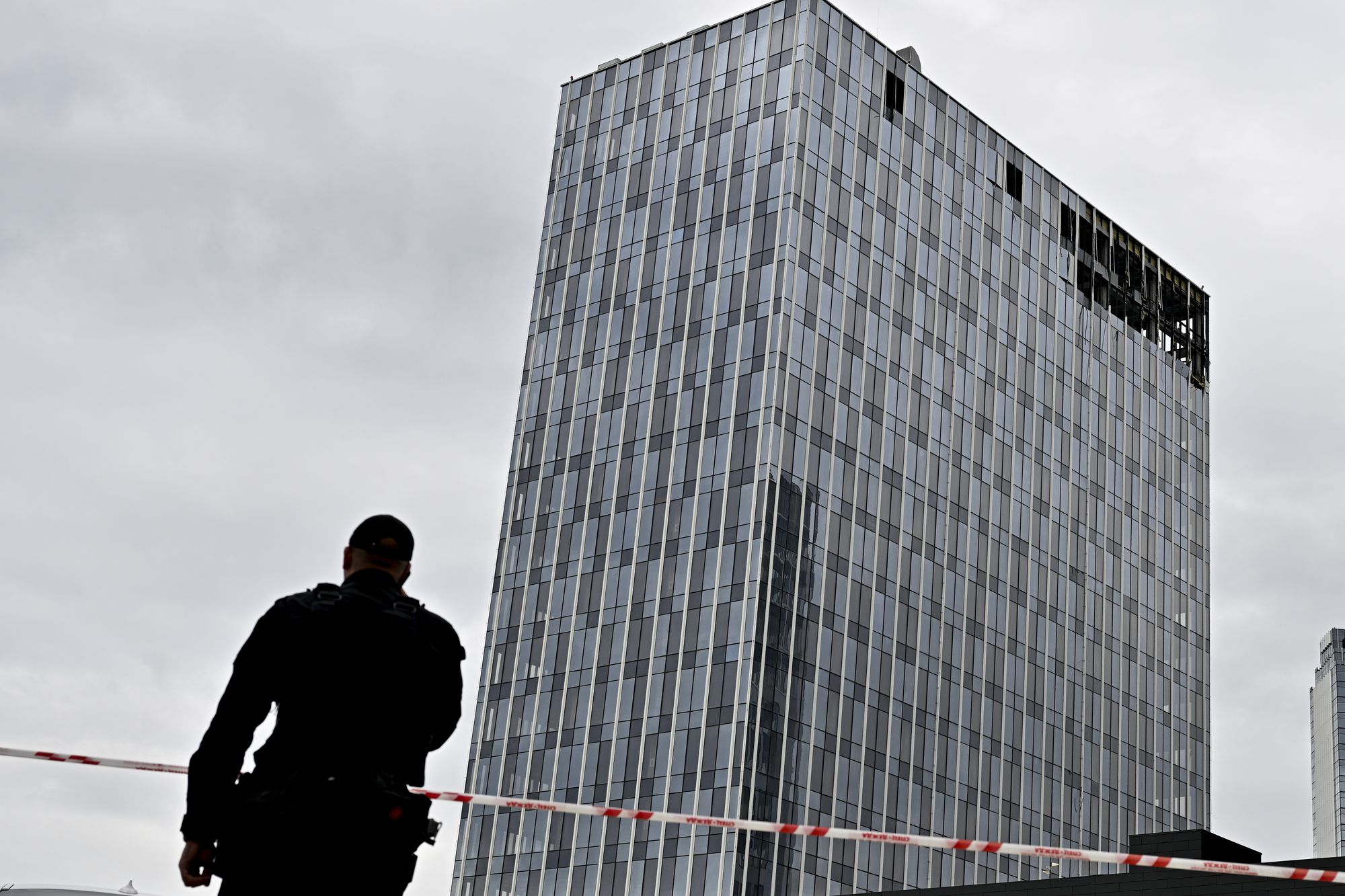 On Aug. 1, several drones were shot down over Moscow, all of which were intercepted, Russian state media reported. Since May, the city has experienced repeated drone strikes.
According to Moscow Mayor Sergey Sobyanin, one of the drones struck the same tower that was damaged in a previous strike two nights before, on July 30. The offices of several government ministries are located in the building.
In the early hours of July 30, three drones had attacked Moscow, the Russian Defense Ministry claimed.
Two of the drones hit buildings in Moscow's business district, while one was destroyed over the Odintsovsky district of the Moscow region, said the authorities.
Russia claimed Ukraine was responsible for the attack.
While Kyiv did not claim direct responsibility, Zelensky said in a video message on July 30 that it's "natural and fair" that the war is "gradually returning to Russian territory."
Drones also hit Moscow on July 24. Two buildings were damaged and fragments of a drone were found later some two kilometers away from the Defense Ministry's main building, according to Russia's state news agencies.
Again, Kyiv did not claim direct responsibility, but a Ukrainian Defense Intelligence official, speaking anonymously, told CNN that Ukraine was responsible.
The first large-scale drone attack on Moscow was on May 30, when several high-rise buildings were damaged. According to Russian Telegram channels, about 25 drones took part in the attack and 10 of them were destroyed.
The Kyiv Independent could not independently verify the authenticity of the claim.
Mykhailo Podoliak, an advisor to the head of Ukraine's Presidential Office, denied Kyiv's involvement in the attack.
July 28, 2023: Taganrog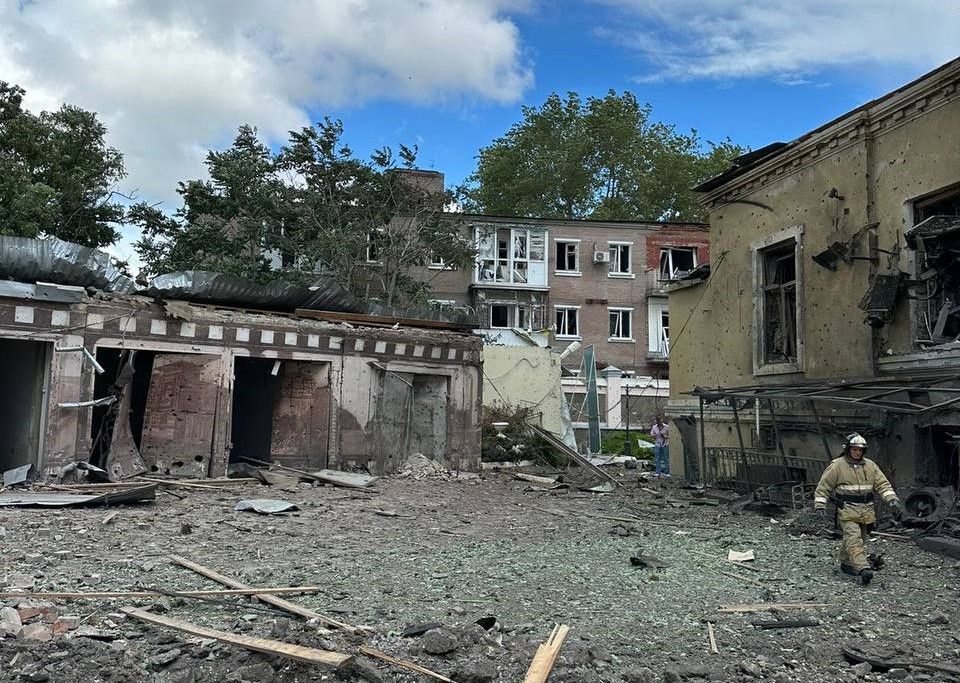 On July 28 at around 4 p.m., Russian media and officials reported an explosion in the center of Tangarog, a city in Rostov Oblast lying on the shores of the Sea of Azov.
Rostov Oblast Governor Vasily Golubev claimed that at least 12 people were wounded and nine were hospitalized. The Russian Defense Ministry blamed Ukraine for the attack, claiming an S-200 system carried it out. The missile was shot down but the city was impacted by fallen debris, the ministry claimed.
Golubev alleged that another attack hit the region around 5:15 p.m., but the projectile was shot down in a deserted area.
Secretary of Ukraine's National Security and Defense Council Oleksii Danilov wrote on Twitter that the incident was a result of "illiterate Russian air defenses."
The Kyiv Independent could not verify the claims.
July 4, 2023: Moscow Oblast
On July 4, Russian state news agency TASS reported that several flights heading to Moscow's Vnukovo airport had to be redirected to different airports due to the presence of drones nearby.
TASS claimed that several UAVs were heading toward Moscow at different times in the early morning, but all of them were reportedly eliminated.
Telegram channel Baza, which is allegedly linked to Russia's Federal Security Service (FSB), claimed that one drone crashed on the territory of a military facility near Kubinka, a town east of the capital, around 4 a.m. According to TASS, there were no casualties or damage due to the attack.
The same day, a fire erupted in a warehouse of a former furniture factory on Nekrasova Street in the city of Khimki in Moscow Oblast, according to the Russian state media.
Kyiv did not comment on the incident.
May 27, 2023: Bryansk Oblast
Russian Telegram Channel Baza said on May 27 that two soldiers were killed in Bryansk Oblast, a Russian region on the border with Ukraine, due to a drone attack.
Baza claimed that the attack was carried out by an Iranian-made Kamikaze drone, a munition that Russian forces use to launch air attacks on Ukraine, and that "saboteurs" were allegedly trying to break into Bryansk Oblast.
Drone attacks in Bryansk and Kursk oblasts were also reported on May 16, according to local officials and independent media.
The incidents came a few days after Russian militia fighting alongside Ukraine broke into some bordering areas in western Russia's Belgorod Oblast, bordering Ukraine's Kharkiv and Sumy oblasts, on May 22.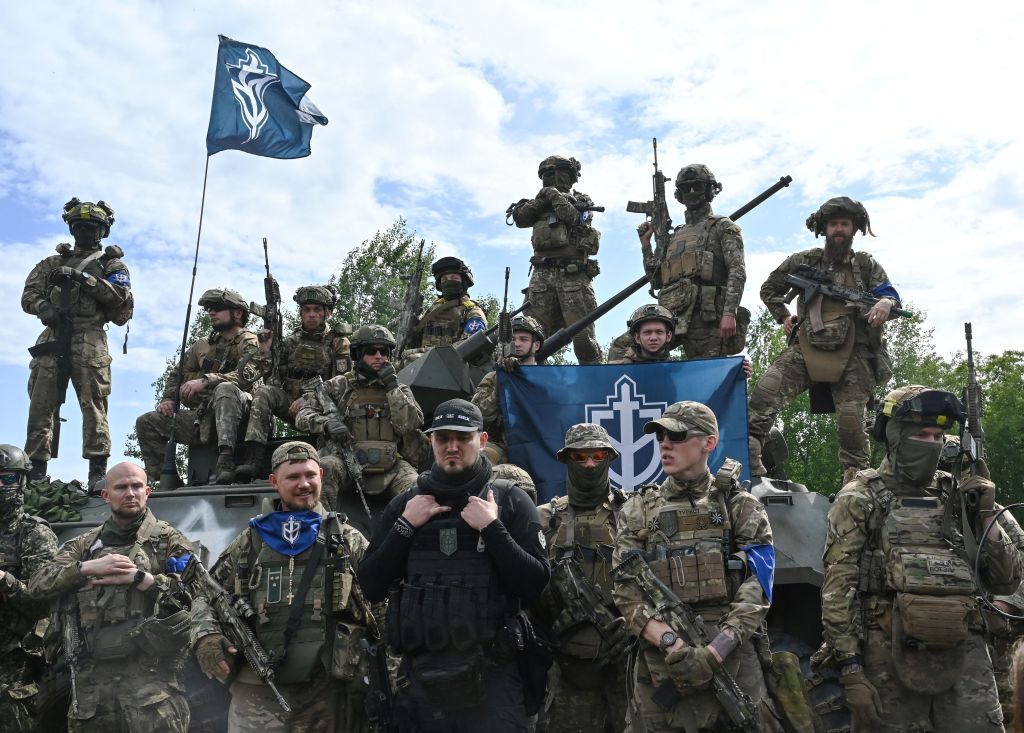 May 10, 2023: Voronezh training ground
Russia's Voronezh Oblast Governor Alexander Gusev reported on May 10 that two Ukrainian drones had allegedly attacked a military training ground in his region overnight.
As a result of the air defense work, one drone deviated from its course and fell, and the other one was destroyed, Gusev wrote on Telegram.
The governor didn't report any casualties or damages, but Russian media outlet Baza said 14 soldiers had been injured in the alleged attack.
Kyiv did not comment on the incidents.
May 3, 2023: the Kremlin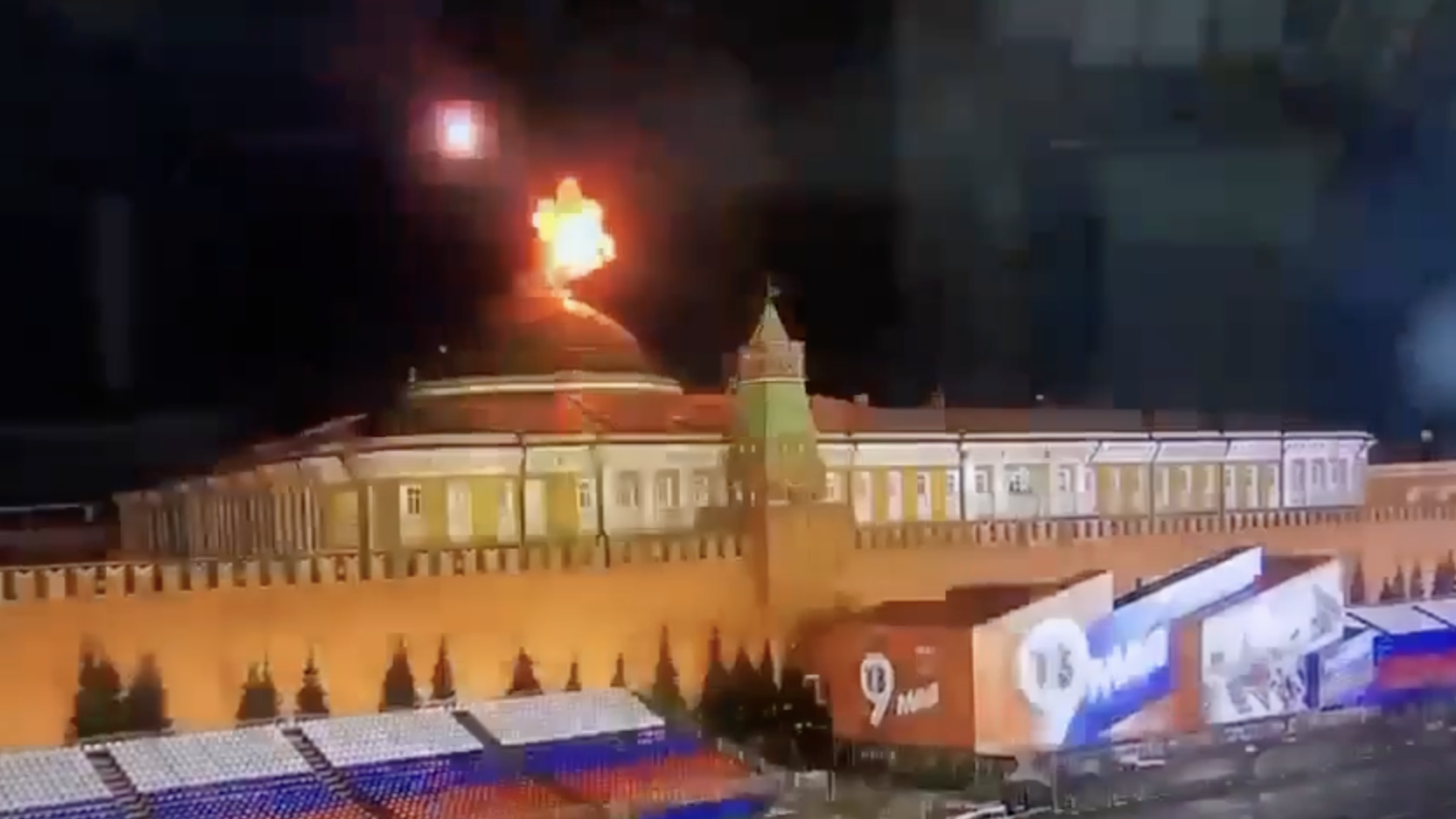 One of the most dramatic attacks took place on May 3, when cameras recorded an explosion above Moscow's Red Square, causing damage to the Kremlin residence of Russian President Vladimir Putin.
The authorities then used the attack as a pretext to continue canceling upcoming Victory Day parades, which are held on May 9 in Russia.
While Russia accused Kyiv of orchestrating the attack, Ukraine's officials denied responsibility.
"We do not attack Putin or Moscow," said Zelensky.
In response, NATO Secretary-General Jens Stoltenberg reiterated on June 1 that Ukraine has the right to defend itself from Russian attacks.
In the months preceding the attack, there were multiple Russian media reports on the downing of drones packed with explosives in the region around Moscow.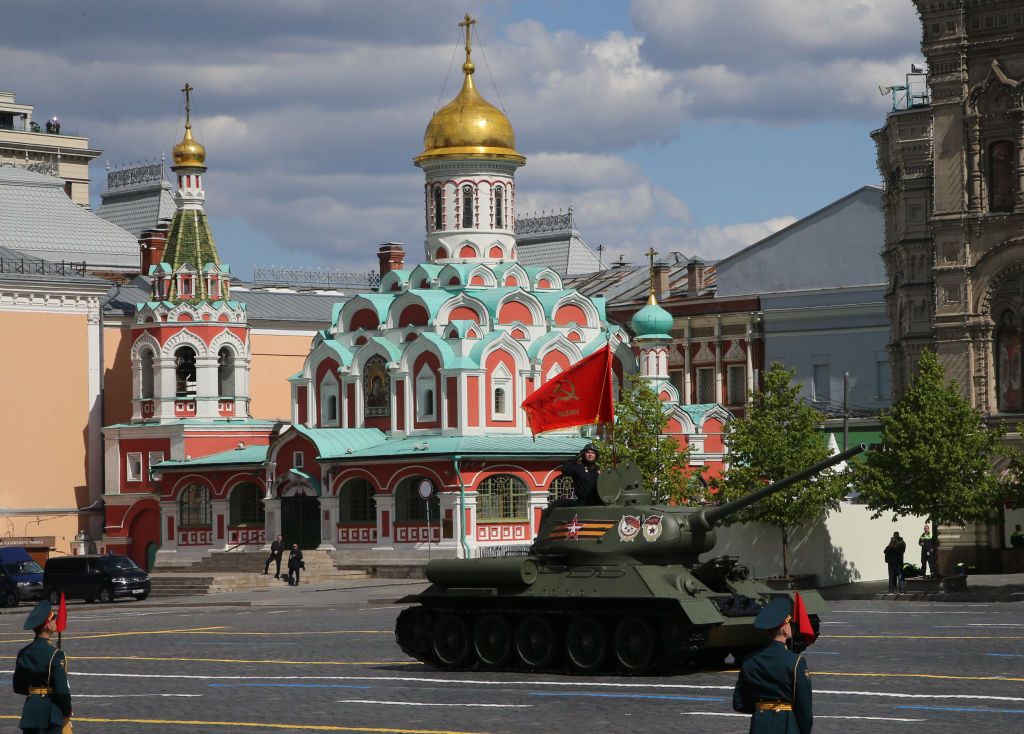 Feb. 28, 2023: gas and oil sites
Just over a year into Russia's war, on Feb. 28, the Russian authorities reported multiple explosions and fires at sites of strategic importance.
One drone crashed in Russia's Moscow region near the village of Gubastovo, allegedly next to the Voskresensk gas compressor station owned by Russia's energy giant Gazprom.
Local authorities in Russia's Belgorod and Bryansk oblasts also reported drone crashes on Feb. 27-28. Murat Kumpilov, the head of the Republic of Adygea, said an "unidentified aircraft" fell in his region as well.
A fire broke out at an oil depot in Russia's city of Tuapse in southern Krasnodar Oblast at night on Feb. 28, according to the city administration.
Russian Defense Ministry claimed Ukrainian drone attacks on the Krasnodar region and the Adygea Republic overnight. Ukraine has not commented on any of the incidents.
On the same day, the airspace over Saint Petersburg was closed due to the detection of an "unidentified object," Russian independent media outlet Meduza reported.
December 2022: military airbases
Moscow accused Kyiv of launching drone attacks on two military airbases in Russia's Saratov and Ryazan oblasts on Dec. 5, 2022.
Russian Defense Ministry spokesman Igor Konashenkov said that three Russian military personnel were killed and four others were wounded.
While Kyiv did not claim responsibility, Ukrainian officials made cryptic hints about the blasts on social media.
Mykhailo Podolyak, an advisor to the head of the President's Office, wrote on Twitter: "If something is launched into other countries' airspace, sooner or later unknown flying objects will return to (their) departure point."
Yurii Ihnat, Ukraine's Air Force spokesman, said that explosions on a military airfield in Engels are "the consequences of Russian aggression" in Ukraine.
Engels airbase, in Saratov Oblast, is where Russia bases Tu-95 long-range bombers, which have been used to take part in cruise missile strikes against Ukraine.
Explosions and air raid sirens were reported again in Engels on Dec. 25.
April 2022: the sinking of the Moskva warship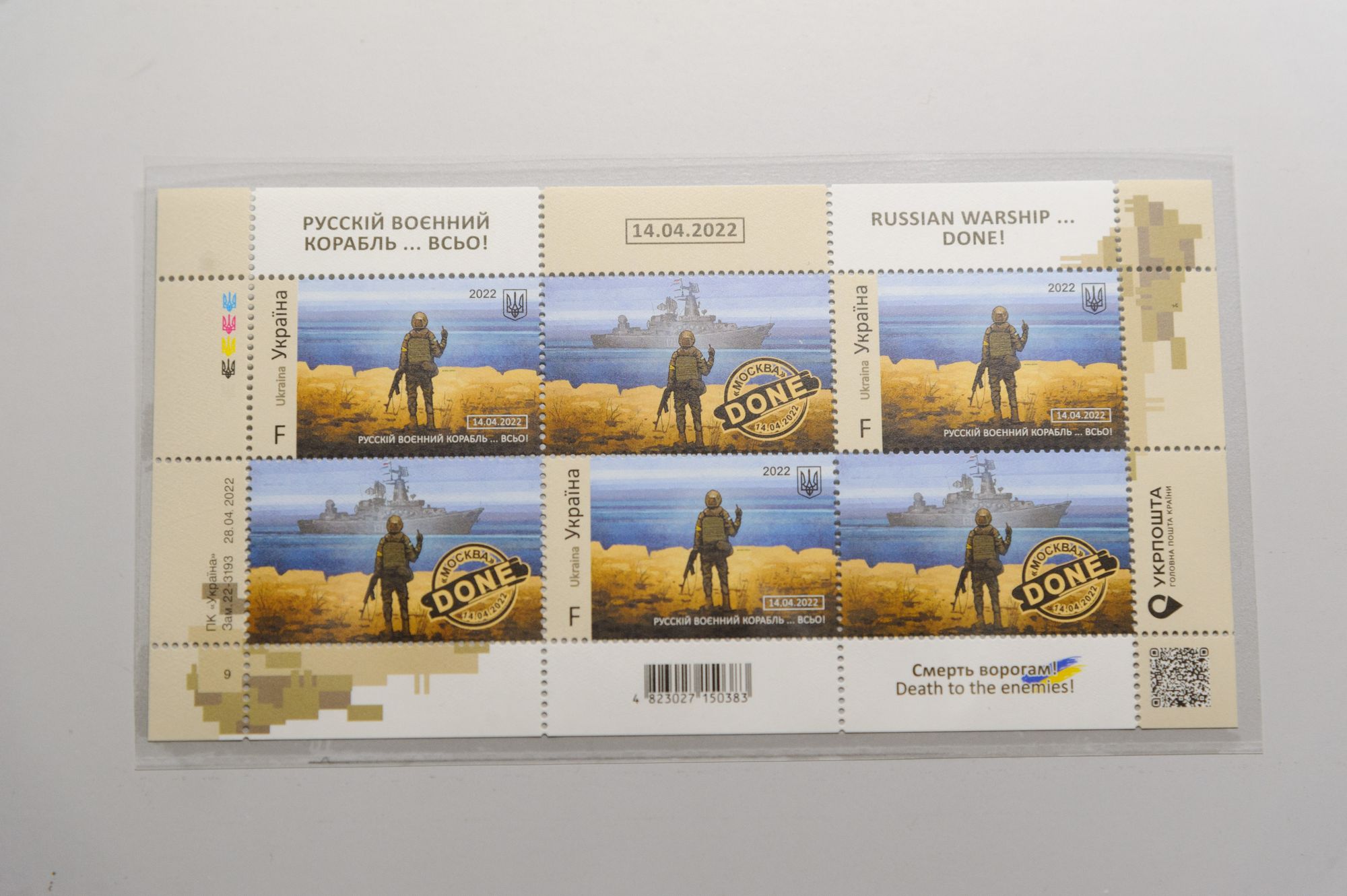 On April 14, 2022, Russia's flagship Moskva sank in the Black Sea after Ukraine targeted it with two R-360 Neptune anti-ship missiles.
Though the attack did not occur on Russian territory but in the Black Sea south of Ukraine's Odesa, it was the most significant Ukrainian attack on the Russian Navy - the Moskva is the largest Russian warship to be sunk since World War II and the first Russian flagship sunk since the 1905 Russo-Japanese War.
Russia claimed that its flagship Moskva had sunk after a fire detonated ammunition on board.
Russian state media reported that 1 sailor was killed and 27 were missing, while 396 crew members were rescued. However, Ukraine said that up to 250 could have been killed.