Get to know
the Kyiv Independent team
The Kyiv Independent is Ukraine's fastest-growing English-language media outlet, created in November 2021, just three months before the full-scale Russian invasion of Ukraine.
The Kyiv Independent was born out of a fight for freedom of speech. It was co-founded by a group of journalists who were fired from the Kyiv Post, then a prominent newspaper, as the owner attempted to take the newsroom under control and end its critical coverage of Ukrainian authorities.
Instead of giving up, the fired team founded a new media outlet to carry on the torch — and be a truly independent voice of Ukraine. Jnomics, an international media consultancy with Ukrainian roots, co-founded the publication, bringing their expertise in media management.
Just three months after the Kyiv Independent was launched, Russia invaded Ukraine. Our team stayed in Ukraine and kept on reporting on what was now a war against their country.
The team's resilience and uncompromising reporting quickly made the Kyiv Independent a key source of news from Ukraine for millions of people around the world.
We vowed to serve the principles of honest journalism even during an ongoing war. We have published investigations, including into misconduct within the Ukrainian military. It has solidified our readers' trust in us as an independent news source. The Kyiv Independent has won multiple awards for its work.
We had to grow fast. Today, the Kyiv Independent is a dynamic organization producing stories, video reports, podcasts, newsletters, documentaries, and more. In March 2023, one year after the start of the full-scale invasion, we formed a separate unit within the team to investigate Russian war crimes.
We are continuing to grow and learn. In a world where disinformation and propaganda are weapons of war, we aim to continue to be able to put up a good fight for truth.
1
The Kyiv Independent serves its readers and community, and nobody else.
2
The Kyiv Independent won't be dependent on a rich owner or an oligarch. Support from our readers, donors, and commercial activities fund the publication.
3
The newsroom decides and executes the publication's editorial policy in the community's best interests. Attempts to influence it from outside will not be tolerated.
4
The Kyiv Independent will always be at least partly owned by its journalists.
5
The Kyiv Independent strives to maintain financial sustainability to preserve its independence.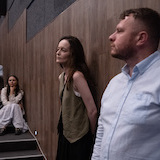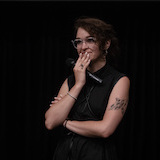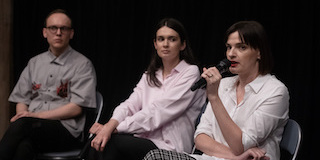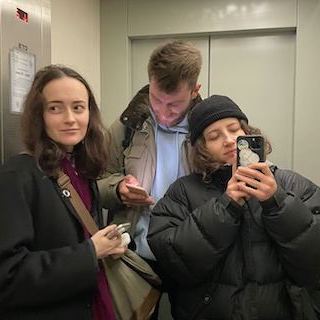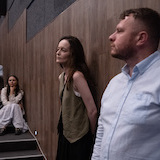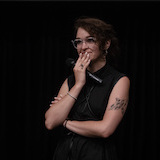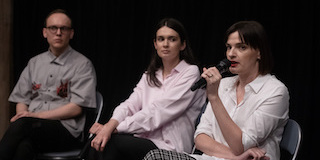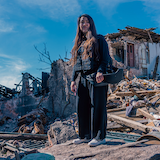 Serve as the bridge between Ukraine and the world, delivering reliable news, context, and on-the-ground reporting.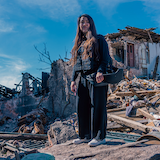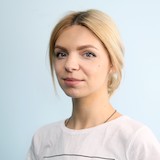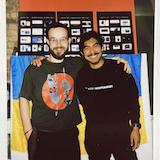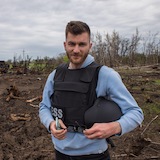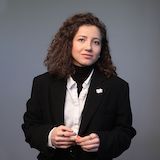 We are hiring
and always looking to grow our team.
Check out our current vacancies.
Join the team
Almost 2 million monthly readers in 2023
Millions of people now read the Kyiv Independent. Our monthly website audience grew from 13,000 readers in January 2022 to close to 2 million monthly readers in 2023.
Over 6,000 articles
since launching the Kyiv Independent
Over 12,000 news items
in our continuously updated news feed
More than 100 field reports
Since the start of the war, we've published more than 100 field reports, including dozens of stories from the front lines, bringing you on-the-ground coverage from Bakhmut, Donetsk Oblast, and flooded Kherson.
8 investigations
including an award-winning investigation into alleged misconduct in Ukraine's International Legion and leaked documents showing Russia's plan to take over Belarus by 2030.
6 newsletters
Since the beginning of the Kyiv Independent, we have launched six newsletters, with a total of over 60,000 subscribers.
More than 10,000 members
We built a vibrant community of more than 10,000 members. More than 45 thousand people supported the Kyiv Independent financially since its launch.
We won 13 awards
for our journalism and one award for our audience growth
We grew our team from 18 to 50 people
A bigger team allows us to increase the impact and reach of our journalism.
2 Documentaries
Our recently launched War Crimes Investigations Unit has already published two documentaries bringing light to Russia's systemic atrocities in Ukraine.
We started producing video content, including a popular series on Ukraine's history.
2023
Calvados General Council
Kyiv Independent journalist
Francis Farrell
was awarded with Bayeux Calvados-Normandy Prize in the Young Reporter Category.
2023
Kurt Schork Award in International Journalism
Kyiv Independent journalist
Asami Terajima
was one of the winners of the 2023 Kurt Schork Awards in International Journalism for uncovering the brutal realities of war.
2023
Hans Joachim Friedrichs Prize
Editor-in-chief of the Kyiv Independent,
Olga Rudenko
, received the Hans Joachim Friedrichs Special Prize, recognizing excellence in journalism.
2023
Future of Media Awards
The Kyiv Independent won the Future of Media Awards in the Audience Growth category for growing its digital audience by 8148% in just over a year.
2023
European Press Prize
The Special Award in the 2023 European Press Prize was presented to Anna Myroniuk and Alexander Khrebet for their investigation into alleged misconduct in the International Legion.
2023
Axel Springer Awards
George Weidenfeld Prize.
The 2023 George Weidenfeld Prize is recognition of
Asami Terajima's
coverage of Russia's brutal all-out war against Ukraine.
2023
#AllForJan Award
The jury of the #AllForJan competition awarded the top prize in 2023 to Anna Myroniuk and Alexander Khrebet for their investigation into leadership misconduct in the International Legion.
2022
European Media Prize
Special Award 2022 for the independent and critical reporting during Russia's ongoing war of aggression against Ukraine.
2022
European Movement
Women of Europe Awards 2022
2022
The American Academy of Diplomacy
The Arthur Ross Award for Distinguished Reporting and Analysis of Foreign Affairs
2022
Western Kentucky University
Greene Award for Courageous International Reporting
2022
IPI, IMS
Free media pioneer Award 2022
2022
European Press Prize
Anna Myroniuk
was a runner-up of the Investigative Reporting Award in 2022
2022
Forbes 30 Under 30 Europe List
2022
Ukrainska Pravda
Journalist of the Year
FAQs
How big is the team, and where are they located?
Our team is made up of about 50 people, with most of them based in Kyiv. Some of our team members work in North America on the news desk, while others work remotely or hybrid in Europe.
How do we finance our work?
Our team believes that in order to preserve our independence we have to maintain financial sustainability and earn money for our work. The majority of our revenue comes from our reader's support. Membership and one-time donations keep us sustainable as a news organization and allow us to keep our journalism free and accessible to everyone.
Kyiv Independent also makes money from advertising, syndication deals, book publishing, and other commercial activities. We also work with donor organizations and receive grants to support some of our editorial projects.
What editorial products does the Kyiv Independent have?
Besides our regular reporting — including field reports and front-line coverage, and our sections for business, investigations, opinions, and explaining Ukraine — we also keep a continuously updated news feed on our website.
We currently have six newsletters: Ukraine Daily, Belarus Weekly, War Notes, Investigative Stories from Ukraine, Ukraine Business Roundup, and Ukraine's True History.
Our War Crimes Investigations Unit produces documentaries about the atrocities committed during Russia's war, shedding light on the human stories behind the over 80,000 war crimes Russia has committed in Ukraine since the start of the full-scale invasion.
We have a weekly video podcast, "This Week in Ukraine," which you can find on our YouTube channel.
Besides YouTube, we also maintain a presence on Facebook, Instagram, Threads, Twitter (X), Telegram, and LinkedIn.
How can I communicate with the Kyiv Independent team?
You can email anyone on the team personally (more information can be found here). If you would like to pitch a story or share some important information, you can send us a letter at [email protected].
If you are interested in more internal communication and continuous communication with our team, such opportunities are available to our paying members. There are lots of opportunities for a member to get in touch with the Kyiv Independent team.
We recently launched a community chat on Discord, offering an exclusive space for our members to connect directly with the team. You can ask us questions, reach out to specific team members, participate in polls, and share memes. We also have channels set up for how to help Ukraine and tips for learning Ukrainian.
Partners and Insiders also have one-on-one calls with our leadership. You can find more information on becoming a member here.
What should I do if I want to work or volunteer for the Kyiv Independent?
If you're interested in working with the Kyiv Independent, we're always looking to grow our team, and you can check out our current vacancies here.
If you're interested in volunteering, you can fill out this form with details about your experience and what you'd like to volunteer for, and if we need your skillset, we'll be in touch.
How can I report errors and typos in news coverage of the Kyiv Independent?
If you would like to report a type or a factual mistake in our reporting, please send us an email at [email protected].
All these things we can only do
together with you
Join us today and become a part of Ukraine's fight for a better future with the Kyiv Independent.
Become a member