This audio is created with AI assistance
Key developments on July 24:
Moscow attacked with drones
Occupied Crimea attacked with drones
Military advances over 1 kilometer in Berdiansk direction
Russian attacks injure at least 12 people over past day
Germany reportedly reaches agreement with Poland over tank repair center

Russia's Defense Ministry reported on July 24 that drones hit two buildings in Moscow. The Kremlin said it "thwarted the attack," blaming Ukraine.
Fragments of a drone were found later some two kilometers away from Defense Ministry's main building, according to Russia's state news agencies.
Moscow Mayor Sergey Sobyanin said the drones hit two office buildings. They were reportedly neutralized by electronic warfare. There were no casualties, according to him.
CNN wrote that Ukraine was responsible for the attack, citing a Ukrainian Military Intelligence official, speaking anonymously. According to the news outlet, the official has not received permission to speak publicly about the incident.
The Kyiv Independent could not independently verify this claim.
A previous drone attack on Moscow took place on May 3, when several drones hit the Senate Palace within the Kremlin. Ukraine didn't take responsibility for the attack.
Crimean drone attacks
The same morning, the Russian proxy head in occupied Crimea, Sergey Aksyonov, claimed that Ukrainian drones caused an explosion at an ammunition depot in the occupied peninsula's Dzhankoi district.
Aksyonov claimed that 11 drones were shot down by Russia's air defense, with debris damaging a home in the Kirovske district.
The railway in the Dzhankoi region and the Dzhankoi-Simferopol highway are closed, he added.
The Kyiv Independent could not independently verify Aksyonov's claim.
Prior, on July 22, the Ukrainian military confirmed it had attacked an oil depot and Russian military warehouses in Russian-occupied Crimea.
Explosions were reported in Crimea earlier in the day. A series of videos surfaced on social media where pillars of smoke could be seen rising from several locations, including near railway tracks.
Military reports advance in southeastern direction
Ukrainian forces advanced from 350 to 1,400 meters in the Berdiansk direction, military press center reported on July 24.
"Our assault units achieved partial success and moved into the enemy lines 350 meters to 1.4 kilometers deep," said Valerii Shershen, spokesperson of the Tavria military command.
There are heavy battles ongoing for Staromayoroske, Donetsk Oblast, and no changes have been reported in the Melitopol direction, the spokesperson added.
Deputy Defense Minister Hanna Maliar reported that Ukrainian troops liberated 12.7 square kilometers on the southern front line over the past week, adding up to 192.1 square kilometers liberated in the south during the counteroffensive.
In the east, the military has advanced along the southern flank of Bakhmut and liberated four square kilometers in that sector during the past week, Maliar informed.
According to the deputy defense minister, Russian forces are attempting to advance in the Kupiansk direction with the goal of breaking through Ukrainian lines at the Oskil River.
Kharkiv Oblast Governor Oleh Syniehubov reported in the morning of July 23 that Ukrainian forces are holding the positions near Kupiansk, hindering Russian attempts to advance.
Russia is concentrating "more than 100,000 personnel, more than 900 tanks, more than 555 artillery systems, 370 MLRS" in the area of Kupiansk, according to Serhii Cherevatyi, spokesperson for Ukraine's Eastern Military Command, on July 17.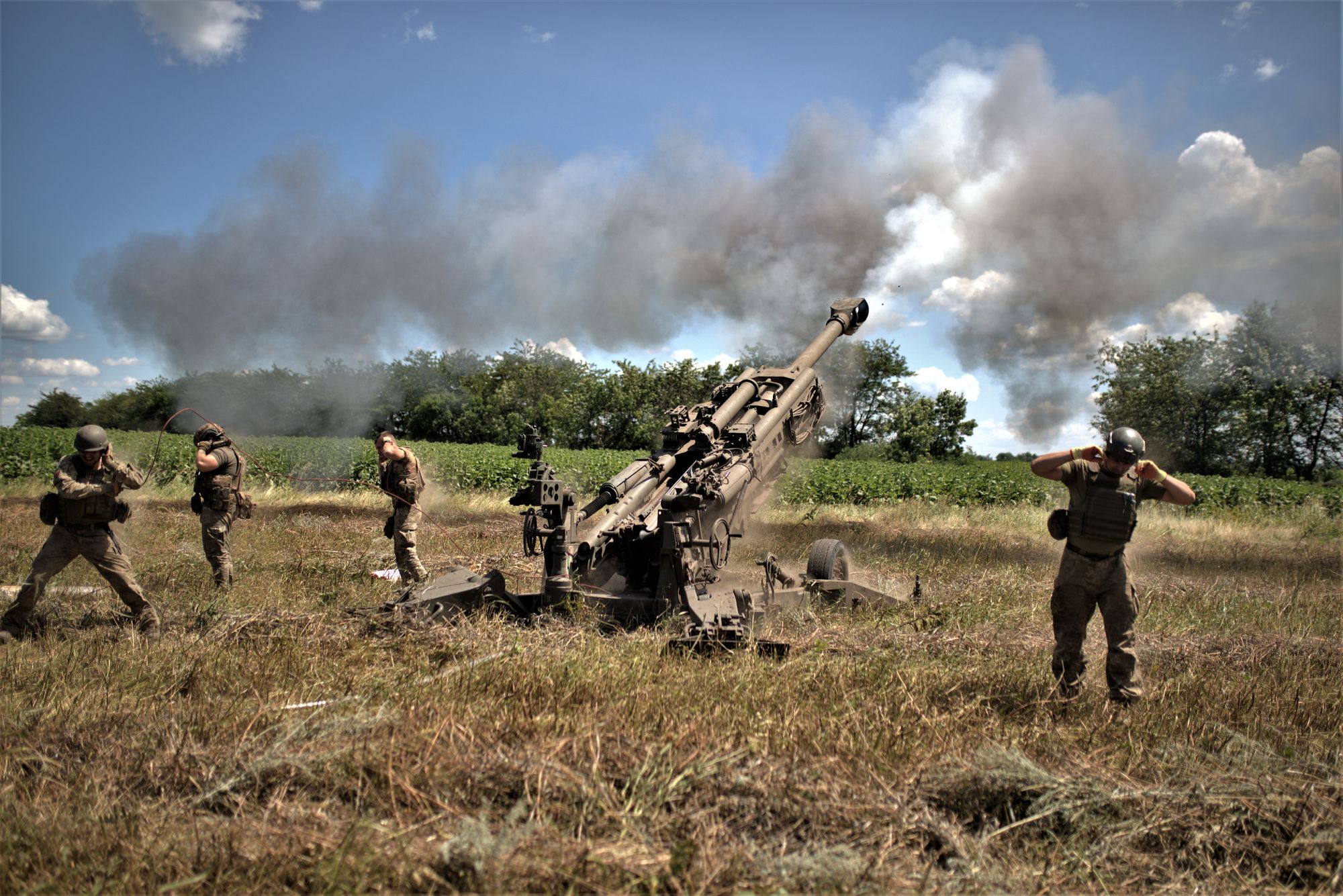 Russian attacks injure at least 12 over past day
Russian attacks injured at least 12 people over the past day, local officials reported on July 24.
Russian forces shelled the village of Pishchane in Kharkiv Oblast on July 24, injuring four people. Аccording to the Kharkiv Oblast Military Administration, a 12-year-old boy is among the wounded.
Two women, aged 31 and 48, and a 60-year-old man were also injured.
On July 23, a 70-year-old woman received multiple shrapnel wounds from a Russian strike in the village of Kucherivka, near the city of Kupiansk.
Russian forces attacked Odesa Oblast overnight with kamikaze drones, injuring six people, Odesa Oblast Governor Oleh Kiper reported on July 24.
Kiper said the attacks targeted port infrastructure on the Danube River, near the border with Romania.
As a result, storage facilities were damaged. A fire also broke out at the premises, but it has reportedly already been extinguished.
The attack on Odesa Oblast follows a Russian attack on Odesa's historic center the day prior on July 23.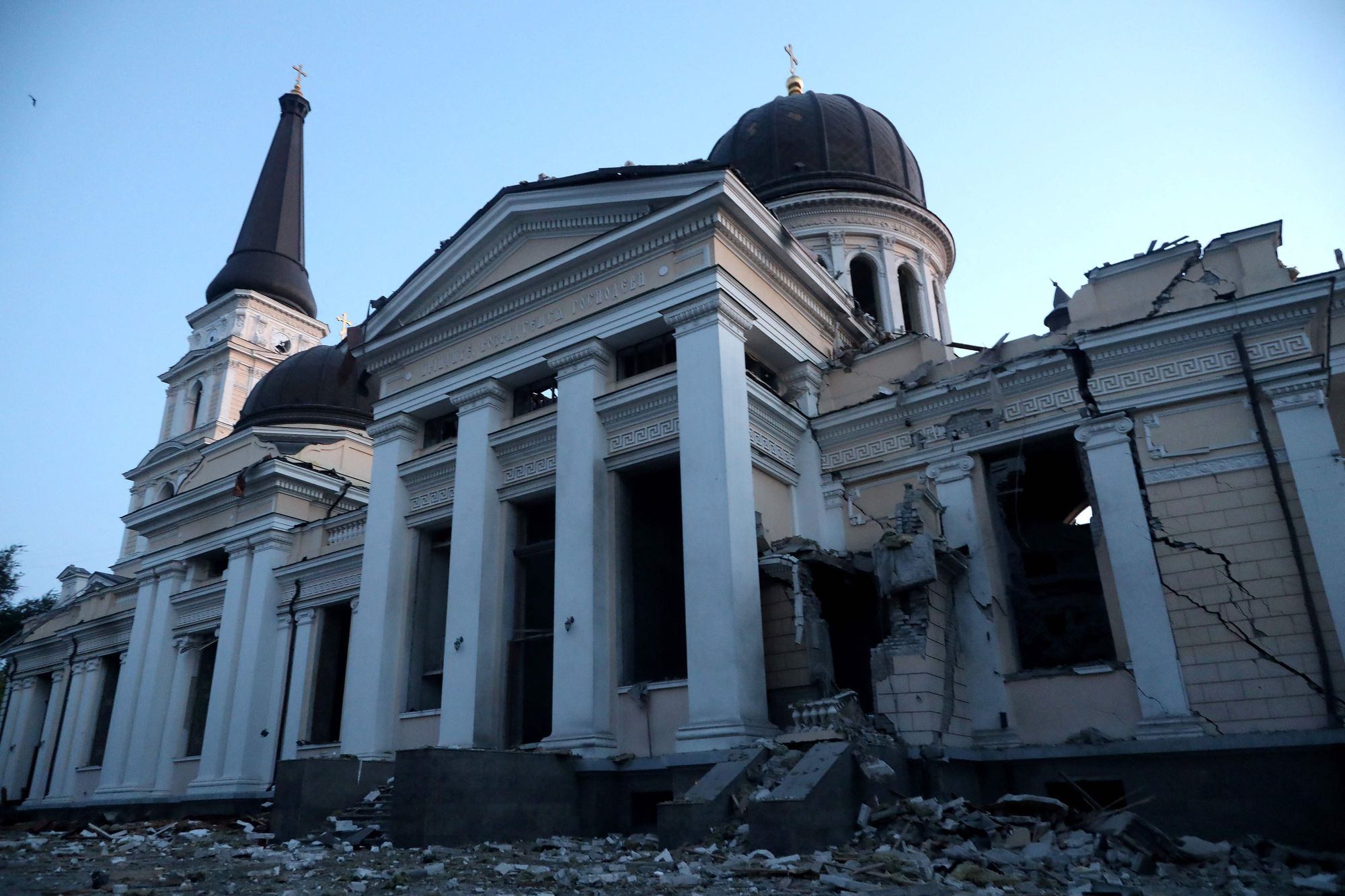 Kherson Oblast Governor Oleksandr Prokudin reported that one person was injured after Russian troops struck residential parts of the oblast.
According to Prokudin, Russian forces also shelled the city of Kherson 10 times.
Meanwhile, the Sumy Oblast Military Administration reported that Ukrainian air defense downed Russian kamikaze drones during an attack on Sumy Oblast.
Russian forces also attacked Luhansk, Chernihiv, Dnipropetrovsk, Zaporizhzhia, and Donetsk oblasts.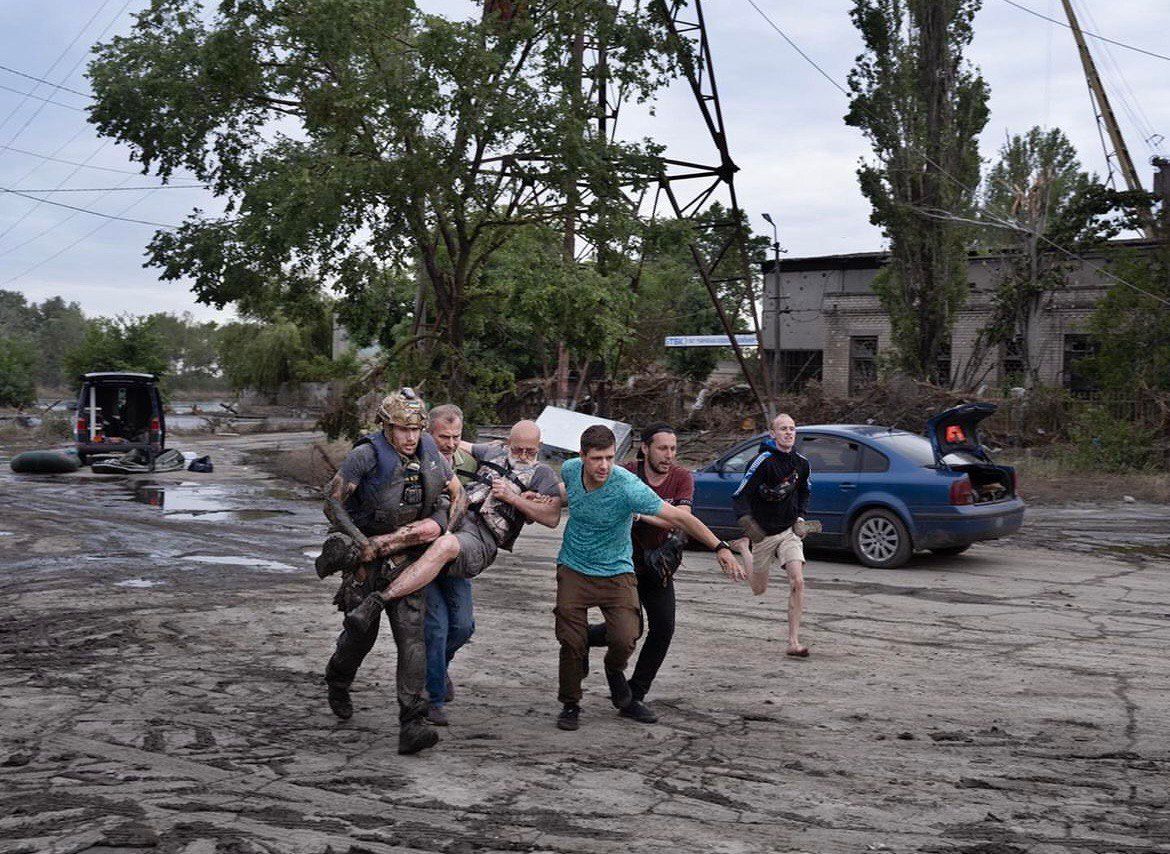 Germany says it reached agreement with Poland on tank repair center
Germany and Poland have reached an agreement on a repair center for Leopard 2 tanks used in Ukraine, German Defense Ministry spokesperson Mitko Müller said.
"We welcome that Ukrainian Leopard 2A4 tanks can now also be repaired in Poland," Müller said at a press briefing in Berlin.
Previously, the plan of the two countries to set up a maintenance center for Leopard 2 tanks supplied to Ukraine ran into delays as Berlin and Warsaw failed to reach an agreement on several key issues.
Germany complained that the Polish defense company PGZ asked for excessive prices for diagnostics, a decision that German tank manufacturers considered to be a "politically motivated" move by the incumbent Law and Justice party.
The repair facility is expected to be created at factories in two Polish cities, Gliwice and Poznan, and the costs of repairs would be covered by the German government. The cost of the facility should reach 150 million euros ($166 million).
To date, several damaged Leopard tanks have already arrived in Poland from Ukraine.