This audio is created with AI assistance
Russian landing ship reported damaged in alleged Ukrainian attack on Novorossiysk
China to participate in Ukraine peace plan meeting
SBU says Russia preparing false flag operation to drag Belarus into war against Ukraine
Poland detains Belarusian suspected of spying for Russia
Donetsk Oblast enlistment office head charged with corruption, aiding criminals
Ukraine retrieves bodies of 44 fallen soldiers.
In his nightly address on Aug. 4, President Volodymyr Zelensky expressed his gratitude to the Security Service of Ukraine (SBU) for "pushing the war back to the aggressor state."
While he did not specify, this comment comes after the Russian Defense Ministry claimed on Aug. 4 that 13 Ukrainian drones were shot down overnight in occupied Crimea and that two unmanned surface drones were destroyed during an alleged attack on a naval port in Russia's Novorossiysk.
Unnamed sources in the SBU cited by CNN and several Ukrainian media outlets later said that a Russian landing ship stationed in the naval port of Novorossiysk was damaged by one of the surface drones.
The operation was a joint endeavor between the SBU and the Ukrainian Navy, according to the unnamed sources.
A Ukrainian surface drone carrying 450 kilograms of explosives reportedly collided with the Russian Ropucha-class landing vessel "Olenegorskiy Gornyak," causing significant damage.
Regarding the attack on the naval port in Novorossiysk, Ukraine's Southern Command spokesperson Nataliia Humeniuk said earlier on Aug. 4 that it was possibly a provocation to undermine Ukraine's commitment to naval security.
"We need to understand that the entire situation, which has been presented visually, so to speak, fits within the framework of provocations promised at sea on behalf of the Russian side to accuse Ukraine of being a country that cannot ensure maritime security and is unreliable in terms of navigation management in the Black Sea," Humeniuk said.
Humeniuk added that Russia was engaged in a hybrid war and that  "information provocations can be created by Russia very often, playing their own role as a victim."
However, due to the logistical value of places like Feodosia in occupied Crimea, Humeniuk said that it is highly probable explosions will continue to be reported from there.
‌                                      Ukraine's cyber chief says Kyiv is winning 'world's first cyberwar' For Ukraine's main cybersecurity agency, Russia's full-scale war began over a month before Russian tanks rolled into Ukraine from all directions – with a large cyber attack on Jan. 14, 2022. "It all started with an attack on state authorities, it was the largest attack in 17 years," says Yurii Shch…                                                                           The Kyiv Independent                                     Oleksiy Sorokin                                                                                  
China to participate in Ukraine peace plan meeting
China's Foreign Ministry announced on Aug. 4 that Chinese Special Representative for Eurasian Affairs Li Hui will participate in an international meeting on the implementation of Ukraine's peace formula.
Saudi Arabia is set to host the meeting which will take place on Aug. 5-6. The Wall Street Journal reported that Russia has not been invited, citing unnamed diplomats familiar with the matter.
Citing anonymous EU sources, the Spanish news outlet Europa Press reported in late July that approximately 40 countries were invited to the informal meeting aimed at discussing Kyiv's peace formula.
Ukraine's 10-point peace formula – which has already received public support from many of its allies – includes the restoration of Ukraine's territorial integrity, a complete withdrawal of Russian troops from Ukraine, and the punishing of those responsible for committing war crimes against Ukrainian citizens.
The summit comes as Russia and the West battle over the support of developing countries, which have mostly stayed neutral throughout Russia's 16-month-long full-scale war against Ukraine.
Zelensky's Chief of Staff Andrii Yermak confirmed in late July that the meeting would take place, adding that national security advisers and political advisers to heads of state would be in attendance.
"We are deeply convinced that the Ukrainian peace plan should be taken as a basis because the war is taking place on our land," Yermak said.
‌                                      Exclusive: New insights point to Hungary's collaboration with Moscow on transfer of Ukrainian POWs In early June, a bizarre and mysterious joint operation was carried out between two of Ukraine's neighbors, one to the east and one to the west. Eleven Ukrainian soldiers, after having been held in Russian captivity for an unknown amount of time, were moved from Russia to Hungary. Although                                                                           The Kyiv Independent                                     Francis Farrell                                                                                  
SBU says Russia preparing false flag operation to drag Belarus into war against Ukraine
Russia is preparing a large-scale false flag operation at the Mozyr oil refinery in Belarus according to intelligence obtained by Ukraine's Security Service (SBU).
The Mozyr oil refinery is located some 50 kilometers from the Ukrainian border and over 150 kilometers from Russia's border.
The SBU wrote on Aug. 4 that the alleged plan involved a Russian sabotage-reconnaissance group carrying out a "provocation" at the refinery. Moscow would then blame the attack on Kyiv in an attempt to drive Belarus into the war against Ukraine.
The sabotage group allegedly includes Russian military personnel and special services who were sent to Belarus disguised as Wagner mercenaries.
According to the SBU, they received information about the potential attack from several sources. This includes data extracted from the phone of a Russian soldier who was taken prisoner in Zaporizhzhia Oblast, along with the testimony he provided.
The Russian POW had previously fought against Ukrainian forces in the country's south but prior to his capture was instructed to relocate to Belarus as a fake member of Russia's private mercenary Wagner Group, according to the SBU.
"Already at the stage of relocating, the Russian serviceman was briefed on a 'special mission' at the Mozyr refinery. In his phone, cyber specialists of the SBU found deleted correspondence with other saboteurs, pictures of the facility, and other information about the operation," the SBU wrote.
After the Wagner Group's failed 'rebellion' against the Russian military leadership, thousands of Wagner troops and heavy equipment were relocated to Belarus from Russia. Minsk has claimed that the mercenaries are training the Belarusian military.
‌                                      How Russian soldiers shared evidence of their own war crime Editor's note: This story is the first account of the Kyiv Independent's contributor, Anthony Bartaway, who witnessed Russian shelling targeting volunteers during relief efforts following the destruction of the Kakhovka dam and the ensuing devastating flooding in Kherson Oblast. After Russian force…                                                                           The Kyiv Independent                                     Anthony Bartaway                                                                                  
Poland detains Belarusian suspected of spying for Russia
Polish Interior Minister Mariusz Kaminiski said on Aug. 4. that Internal Security Agency, Poland's counterintelligence and security agency, detained a Belarusian man who is suspected of being part of a Russian spy network.
The suspect, a Belarusian citizen referred to as Mikhail A., was taken into custody for gathering information on Polish military facilities and ports. He is also accused of spreading pro-Russian propaganda, according to Kaminski.
This is the 16th person to be detained by Poland on suspicion of espionage.
Poland previously arrested a foreigner for spying for Russian intelligence on March 27. The suspect was detained for gathering information on security measures around critical infrastructure.
Poland, which serves as a transportation hub for weapons supplied by Ukraine's allies, has been faced with increased security threats since the start of the Russian full-scale invasion.
On March 16, Kaminski confirmed that Warsaw had broken up a Russian spy network and detained nine people who were allegedly preparing sabotage acts and monitoring rail routes to Ukraine.
The Polish minister said that the spy network had also been requested to conduct propaganda activities aimed at destabilizing relations between Poland and Ukraine.
‌                                      Belarus Weekly: Helicopters violate Polish airspace; Wagner moves closer to border Tensions rise after Belarusian helicopters cross into Polish territory, the country's state border service said on Aug. 1. Poland also alleges that around 100 Wagner mercenaries are transferred closer to the Suwalki Corridor, bringing tensions to a new high. Subscribe to the Newsletter Belarus…                                                                           The Kyiv Independent                                     Maria Yeryoma                                                                                  
Donetsk Oblast enlistment office head charged with corruption, aiding criminals
The State Bureau of Investigation (DBR) announced on Aug. 4 that the head of the military enlistment office in Donetsk Oblast had been arrested on suspicion of arranging for unwarranted military bonuses for his subordinates and helping criminals to avoid justice.
The DBR did not name the suspect, but the current head of the Donetsk Oblast military enlistment office is Colonel Hennadii Yaremenko.
During his tenure as the head of the Zaporizhzhia Oblast military enlistment office from July to December 2022, the military official was allegedly involved in a scheme where his close subordinates received an unwarranted combat allowance.
According to the DBR, these subordinates were deployed to a brigade near the front line, but they were not assigned to a combat unit nor did they carry out any combat-related tasks.
Despite this, the head of the enlistment office arranged documents for these servicemembers claiming their direct involvement in combat, which resulted in them receiving unjustified combat bonuses amounting to Hr 981,300 (over $26,600).
One of the subordinates was provided documents to receive Hr 700,000 (up to $19,000) in monetary aid for being unable to work due to his alleged battlefield deployment, the investigators said.
The DBR also accused the military official of hiring local criminals at the enlistment office to assist them in evading trial and accountability for their crimes. Additionally, he allegedly provided aid to a "criminal authority" by facilitating their deregistration from military records, enabling them to leave the country.
‌                                      This Week in Ukraine Ep. 10 – Corruption in Ukraine, and where reforms fall short Episode #10 of our weekly video podcast "This Week in Ukraine" is dedicated to corruption inside Ukraine's judicial system, and how the government has tried to implement reforms to fight it. Host Anastasiia Lapatina is joined by the Kyiv Independent reporter Oleg Sukhov. Listen to the audio versio…                                                                           The Kyiv Independent                                     Anastasiia Lapatina                                                                                  
Ukraine retrieves bodies of 44 fallen soldiers
The Reintegration Ministry reported on Aug. 4 that the remains of 44 Ukrainian soldiers killed in action had been successfully returned to Ukrainian territory.
The transfer was reportedly carried out by the Office of the Commissioner for Missing Persons, Ukrainian law enforcement, the military, the Joint Center of the Security Service of Ukraine, and international organizations.
Upon identification, the bodies of the fallen soldiers will be returned to their relatives for burial.
Under the Geneva Conventions, which mandate internationally-recognized standards of humane treatment during wartime, both civilians and servicemembers alike have the right to a dignified burial.
‌                                      'Uncertainty and despair': War taking heavy toll on mental health of Ukrainians Viktoriia Borodai can not recall the last time she experienced "real joy." She has lived in "uncertainty and despair" ever since Russia's all-out war forced her to flee Kramatorsk, her hometown in Donetsk Oblast, last March. Seeking shelter in different towns across Ukraine and watching how Russia…                                                                           The Kyiv Independent                                     Daria Shulzhenko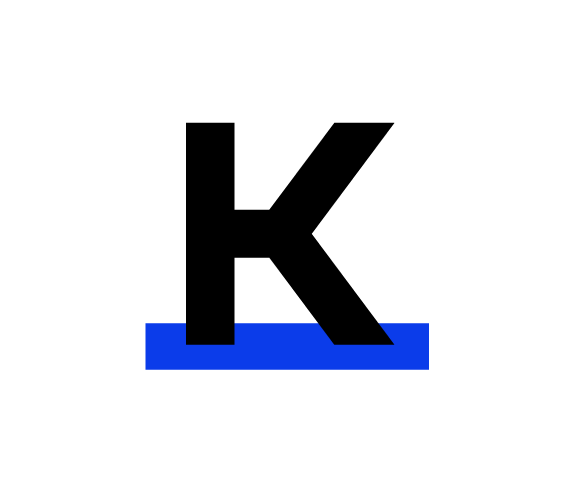 The Kyiv Independent news desk
We are the news team of the Kyiv Independent. We are here to make sure our readers get quick, essential updates about the events in Ukraine. Feel free to contact us via email with feedback and news alerts.