This audio is created with AI assistance
President Volodymyr Zelensky said he met with French President Emmanuel Macron, Armenian Prime Minister Nikol Pashinyan, and European Council President Charles Michel on Oct. 5 as part of the third European Political Community Summit.
In their first-ever meeting, Zelensky and Pashinyan discussed the security situation in the South Caucasus, bilateral cooperation, and interregional economic projects.
"Ukraine is interested in the stability of the region and friendly relations with its countries," Zelensky said on Telegram.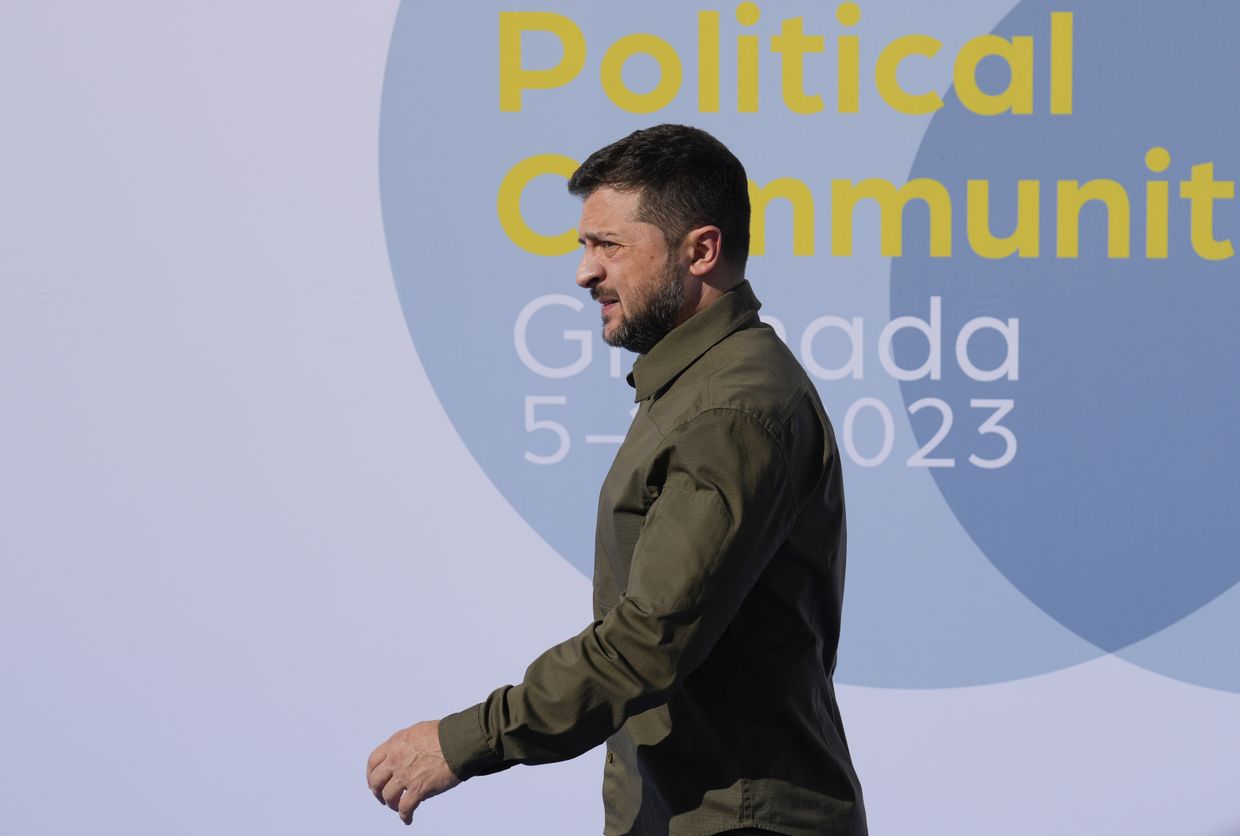 With Macron, the Ukrainian president discussed the country's military needs and air defense capabilities, the security situation in the Black Sea region, and the protection of Ukraine's port infrastructure.
"Ukraine is grateful for the strong and long-term support from the EU, as well as for the practical help of EU member states," Zelensky said following the meeting with Michel.
Zelensky briefed the Council president on the progress of Ukraine's counteroffensive, also touching on Kyiv's peace plan and preparation for the Global Peace Summit.
U.K. Prime Minister Rishi Sunak published a joint photo with Zelensky on the summit's sidelines, saying that London's support for Ukraine was one of his priorities at the event. Ukraine's president hasn't yet reported on their meeting.
According to the Daily Mail, Sunak was supposed to use the meeting to confirm the commitment to additional humanitarian aid for Ukraine.
Earlier, Zelensky met with Spanish Prime Minister Pedro Sanchez and Italian Prime Minister Georgia Meloni to discuss the countries' defense assistance for Kyiv and efforts to bolster Ukraine's energy infrastructure.
Ukraine's head of state arrived in Granada, Spain, earlier on Oct. 5 as some 50 European leaders convened to discuss the ongoing Russian invasion and other common security issues. Zelensky said that Kyiv's key priority in the upcoming talks is to strengthen Ukrainian air defense capabilities ahead of the upcoming winter.