This audio is created with AI assistance
Key developments on Aug. 10:
Russian attacks on Zaporizhzhia kill 4, injure 20 within 24 hours
Fire at oil refinery in Belarus, Ukraine warns of Russian 'provocation'
Poland to station 10,000 troops at border with Belarus
Ukraine announces 'temporary corridor' in Black Sea
Politico: U.S. to announce new military package for Ukraine
Four people have been killed and 20 civilians have been injured as a result of two Russian attacks on Zaporizhzhia less than 24 hours apart.
Governor Yurii Malashko said that three people have been killed in a Russian strike on Zaporizhzhia on the evening of Aug. 9.
Malashko reported at 7:30 a.m. on Aug. 10 that a 43-year-old man, and two women aged 21 and 19 had died. Nine others were injured, including an 11-month-old child.
The attack hit a church and shops in the Shevchenkivskyi district of the city. The blast also damaged windows in several high-rise buildings.
At least one person died and 11 others were injured in another Russian missile strike against Zaporizhzhia on Aug. 10, local officials reported.
One of the injured is in a serious condition, acting Mayor Anatolii Kurtiev said.
"Once again, the target of the Russian terrorist attack was a civilian infrastructure building," Governor Malashko wrote on his Telegram channel.
"Again, no military targets," he added.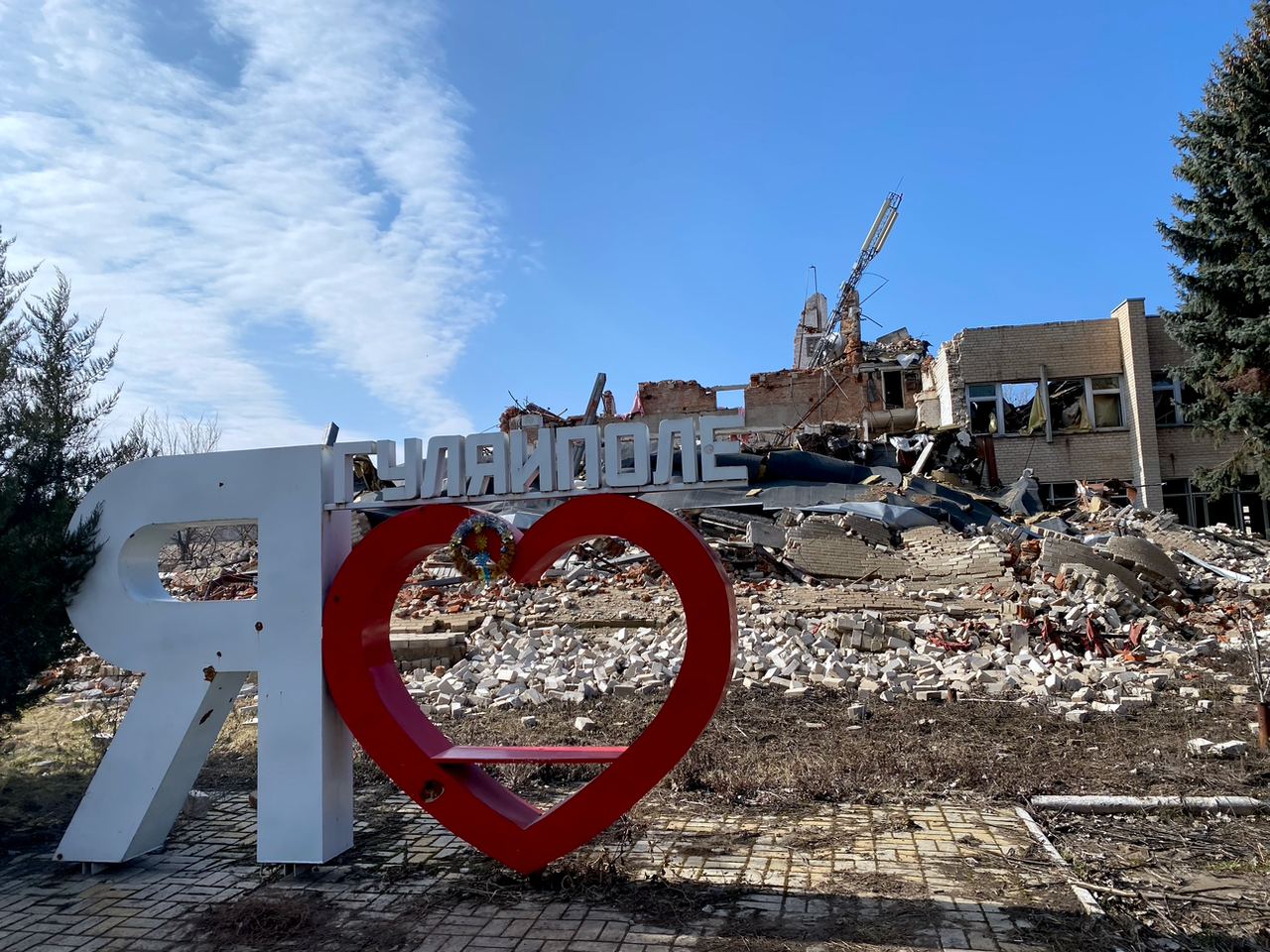 Drone attacks
The Russian Defense Ministry claimed that air defense units destroyed 11 drones moving toward the city of Sevastopol in Russian-occupied Crimea on the night of Aug. 10.
The report alleged that two drones were shot down by air defense and nine were intercepted by "electronic warfare equipment," crashing into the Black Sea before reaching their target.
No damage or casualties were reported.
In the announcement, Russia blamed Kyiv for the attempted strike. They also blamed Ukrainian forces for the drones allegedly launched at Moscow earlier in the night.
Two attack drones were intercepted en route to Moscow at 4 a.m. local time on Aug. 10, Mayor Sergey Sobyanin claimed via Telegram.
The mayor claimed that air defense shot down one drone in Kaluga Oblast, southwest of Moscow.
Ukraine didn't comment on the attack.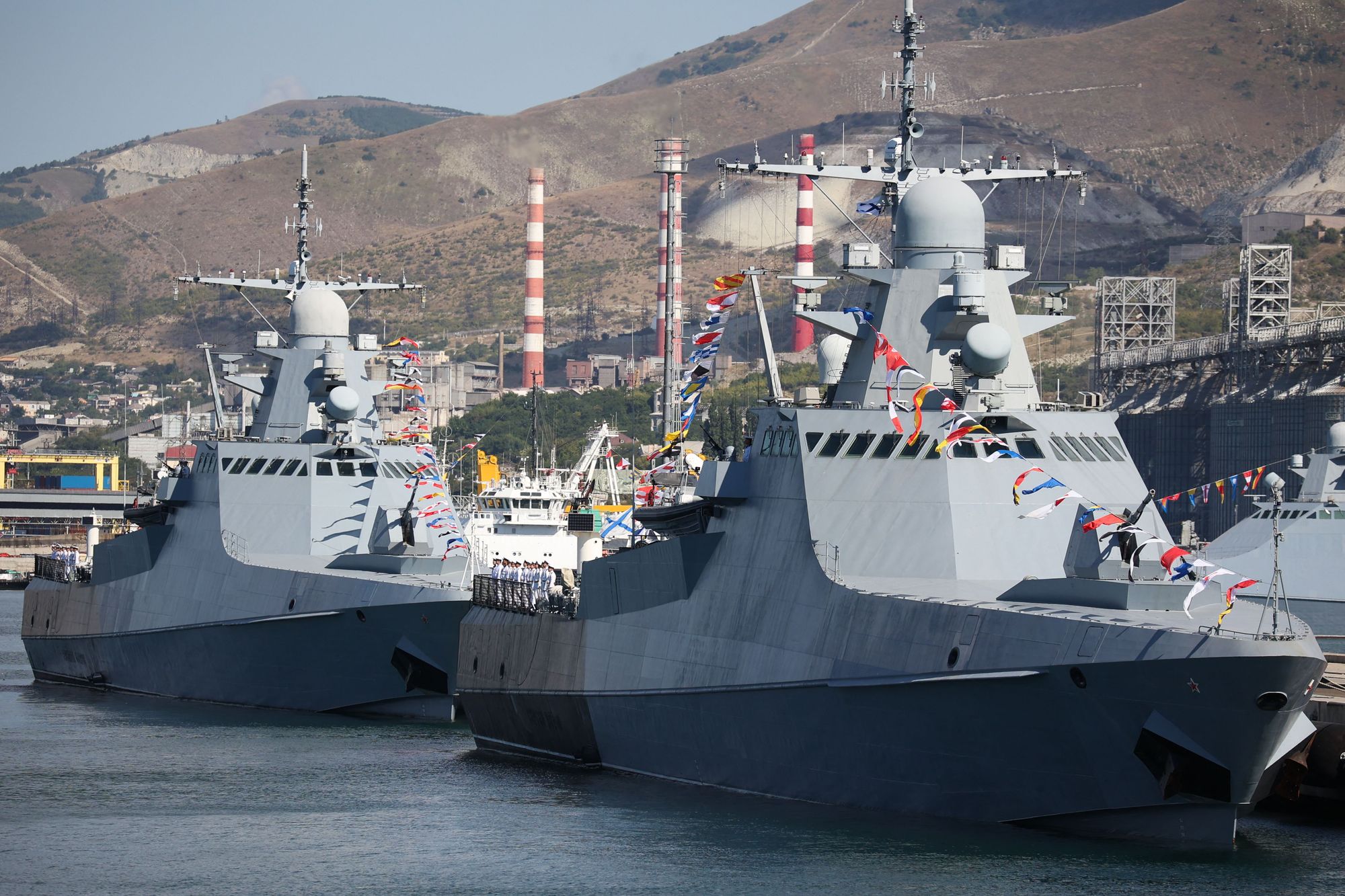 Some recent Ukrainian airstrikes in Crimea have hit valuable targets, including the Chonhar Bridge connecting the occupied peninsula to occupied territories in the mainland. These attacks have upended Russian military logistics in the area.
Ukraine confirmed launching the attacks that struck the bridges.
Moscow has also been plagued by drone strikes in recent days.
Two drone strikes on the same target, a high-rise building in Moscow's business district where several Russian ministries are housed caused damage on July 30 and Aug. 1.
On Aug. 6, President Volodymyr Zelensky said that Russian forces had launched over 100 drones at Ukraine in the past week alone.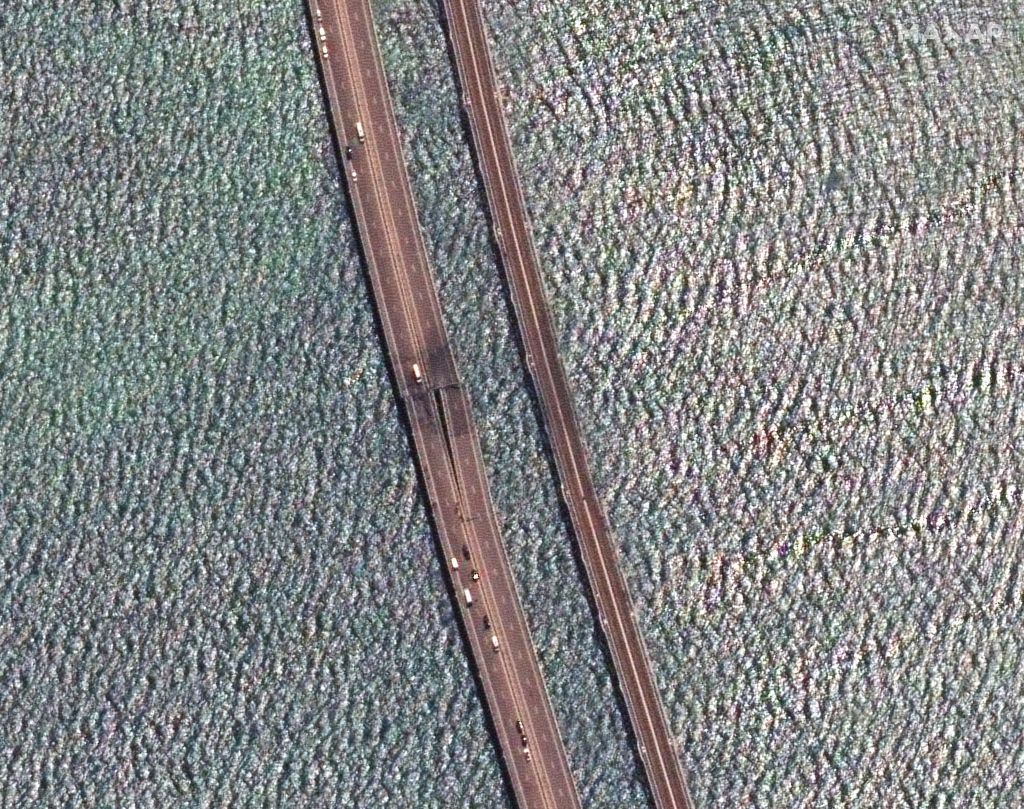 Fire at oil refinery in Belarus, Ukraine warns of Russian 'provocation'
A fire broke out at a gasoline production unit of the Mozyr oil refinery in southeastern Belarus on Aug. 10, the country's emergency ministry reported.
First responders put out the fire, and the incident is being investigated, the ministry wrote. No casualties were reported.
Earlier, Ukraine's Security Service (SBU) said it had gathered intelligence indicating that Russia was preparing a large-scale false flag operation at the refinery.
Under the alleged plan, a Russian sabotage-reconnaissance group would carry out a "provocation" at the refinery, the SBU wrote on Aug. 4. Moscow would then blame the attack on Kyiv in an attempt to drive Belarus into the war against Ukraine.
The sabotage group reportedly comprises Russia's military personnel and employees of special services who were sent to Belarus under the guise of Wagner mercenaries.
The Mozyr oil refinery is located in the Belarusian city of Mazyr, some 50 kilometers from the Ukrainian border and over 150 kilometers from Russia's border.
After the Wagner Group's failed rebellion against the Russian military leadership, thousands of Wagner troops and heavy equipment were relocated to Belarus from Russia. Minsk has claimed that the mercenaries are training the Belarusian military.
Belarus has been one of Russia's main allies and supporters since the beginning of the full-scale invasion in 2022, having supplied Russia with over 130,000 tons of ammunition over the past year.
Russia has also used Belarus as a strategic launching point for invading Ukraine. Most recently, Moscow claimed to have deployed tactical nuclear weapons on Belarusian territory.
Poland to station 10,000 troops at border with Belarus
The Polish Defense Minister Mariusz Błaszczak said on Aug. 10 that 10,000 soldiers will be moved to the country's border with Belarus "to scare away the aggressor so that it does not dare attack us."
He told a public radio interviewer that 4,000 will directly support the Border Guard and 6,000 will be in the reserve.
"We have to be ready for various scenarios, we do not exclude anything," Błaszczak said.
The numbers are double that quoted by the Polish Deputy Interior Minister Maciej Wasik on Aug. 9, who said that Poland will deploy an additional 2,000 soldiers to support the Border Guard.
Speaking to the Polish Press Agency (PAP), Wasik said the reinforcements will be deployed in the Lublin and Podlaskie provinces within the next two weeks. There are already 2,000 soldiers stationed at the border along with the Border Guard units.
While the prime minister warned earlier that Wagner fighters can try to infiltrate Poland from Belarus, Wasik told the PAP that the mercenaries do not threaten Polish security "in a tactical sense."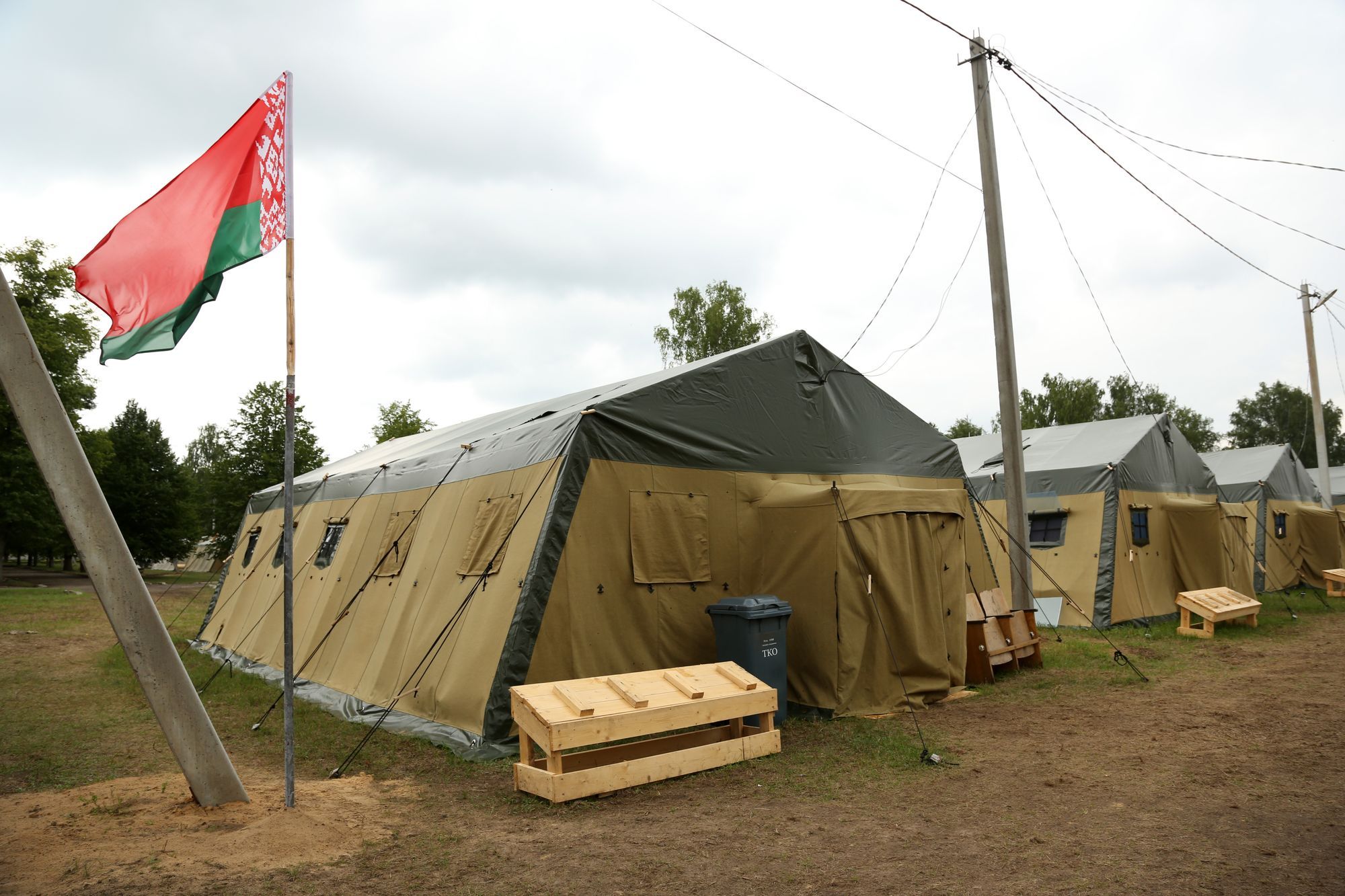 Ukraine announces 'temporary corridor' in Black Sea
Ukraine's Naval Forces announced on Aug. 10 new temporary routes for civilian vessels moving to or from the Black Sea ports amid a Russia-declared blockade.
The corridor will initially be used to enable the exit of civilian ships stuck in the Ukrainian ports of Chornomorsk, Odesa, and Pivdennyi since the beginning of Russia's full-scale invasion.
However, the military threat from Russia and mine risks remain along all the routes, the navy said, adding that only vessels whose owners or captains officially confirm their readiness to sail under such conditions will be allowed to pass through.
According to the statement, Ukraine already proposed these routes to the International Maritime Organization, which recognized Ukraine's right to free commercial navigation, guaranteed by international maritime law.
"The corridor will be very transparent, we will put cameras on the ships, and there will be a broadcast to show that this is purely a humanitarian mission and has no military purpose," Oleh Chalyk, a spokesperson for Ukraine's navy, told Reuters.
The navy didn't clarify whether the new routes had been agreed with Moscow.
On July 19, the Russian Defense Ministry said that all vessels sailing to Ukrainian ports would be considered "potential carriers of military cargo" and, therefore, legitimate targets.
A day prior, Moscow announced a one-sided termination of the Black Sea Grain Initiative that had allowed Ukraine to continue exporting its grain during the full-scale war.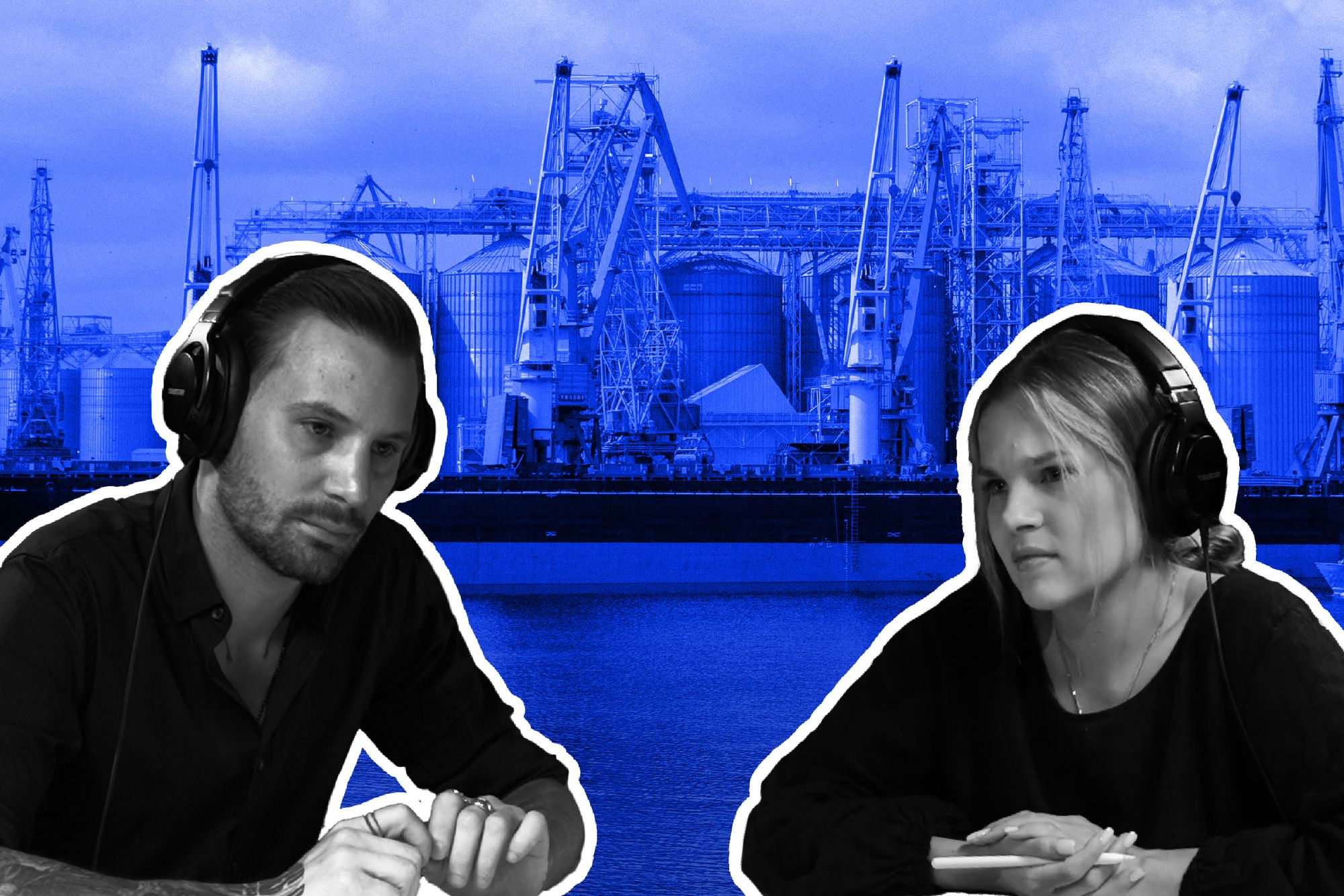 Politico: Biden to request new military package for Ukraine
U.S. President Joe Biden's administration is expected to disclose its appeal for billions of dollars in extra funds intended for weaponry and other forms of assistance to Ukraine on Aug. 10, Politico reported.
According to two undisclosed sources, the emergency funding request is also likely to incorporate aid for Taiwan and resources to renew disaster relief funds.
Neither of these individuals elaborated on the exact sum of the appeal or its specific intended goals.
According to Politico, the U.S. has provided Ukraine with over $43 billion since February 2022, and promised over $1 billion in weapons to Taiwan.
On Aug. 9, U.S. State Department spokesman Matthew Miller reported that the U.S. will announce a new military aid package for Ukraine.
Additionally, Miller mentioned that the U.S. is thinking about sending new missiles and defense systems.