This audio is created with AI assistance
Since mid-July, drones and missiles have regularly targeted Russian military depots and infrastructure in occupied Crimea.
Russian proxies reported that the Chonhar Bridge, serving as Russia's fastest rail route from occupied Crimea to the southern front line, was allegedly hit multiple times on Aug. 6.
The attacks on Russian-occupied Crimea and the naval targets near have substantially increased in recent weeks as Ukraine reinforced its counteroffensive southeast.
The strikes have largely focused on Russian logistics routes in and out of Crimea, as well as targeted ammunition depots of Russia's Black Sea Fleet, stationed in the occupied port city of Sevastopol.
Crimea is the central logistics hub for Russian forces in southern Ukraine.
"Ukraine tries to focus on disrupting Russian logistics and supplies to weaken Russia's defenses. It's not surprising that one of the ways they're trying to support this is by destroying bridges," Rob Lee, a military expert and Senior Fellow at the Foreign Policy Research Institute, told the Kyiv Independent.
Railway connection was disrupted after attacks on the bridge over the Kerch Strait, connecting the occupied peninsula with Russia, and the Chonhar Bridge, linking it with mainland Ukraine.
The attacks on the Russian "ammunition or equipment depots make it more difficult for Russia to sustain its defenses in the south," said Lee.
There's no indication yet that these attacks have weakened Russia's defenses on the southern front.
On Aug. 5, Security Service Head Vasyl Maliuk promised more attacks on Russian forces in Crimea and the surrounding sea.
"Such operations are conducted in (Ukraine) and the territorial waters of Ukraine and are completely legal," he added, while not taking credit for the attacks.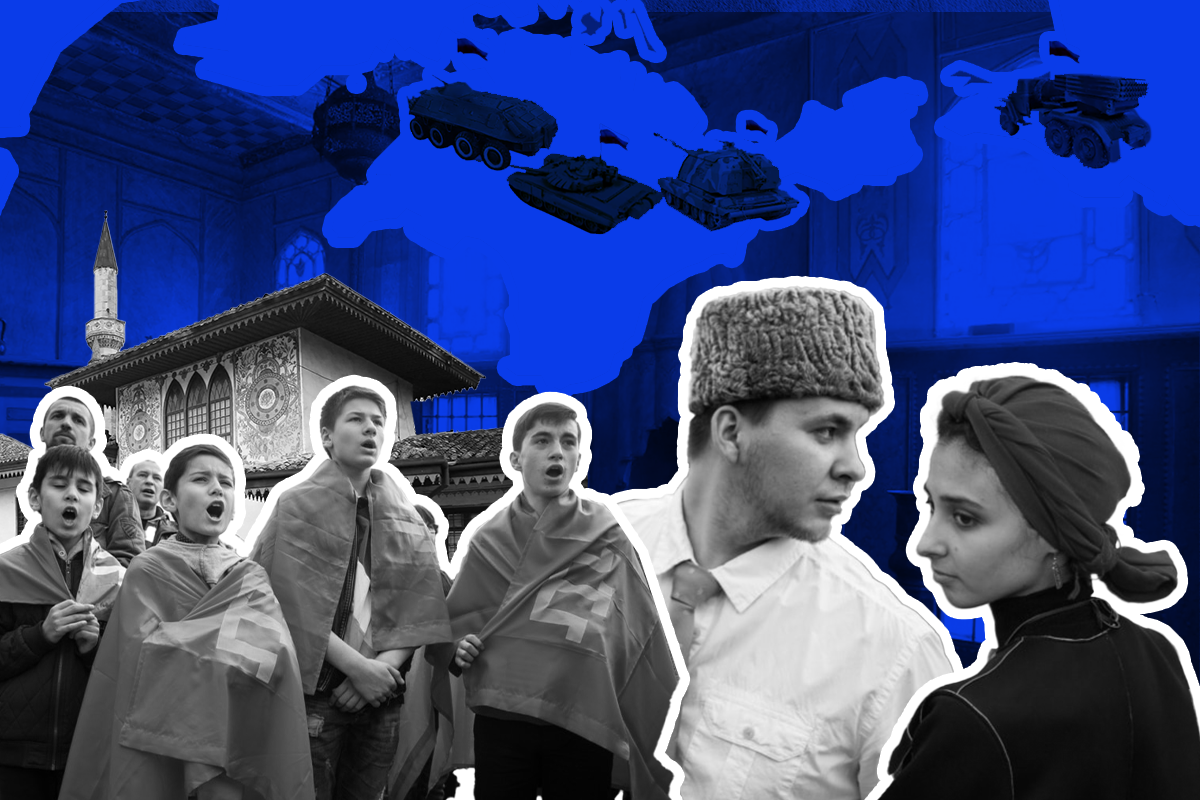 Cutting off Crimea
Russia heavily relies on the railways to reinforce its troops on the southern front.
The 18-kilometer-long bridge over the Kerch Strait is the primary logistical route connecting mainland Russia with the occupied southern Ukraine.
The spree of July explosions in Crimea began on July 17, when the Crimean Bridge was hit for the second time since Russia launched its full-scale invasion.
Russian officials, blaming Ukraine for the attack, said it would likely take until September to fix cargo traffic and until November to repair the damage in full.
Deputy Prime Minister Mykhailo Fedorov said the same day that naval drones "destroyed" the bridge and vowed to increase their manufacturing.
"Ukraine's strategy in the counteroffensive is to try to complicate Russia's logistics efforts. The big question is whether that is enough, sufficient to make Russian defenses weak enough where Ukraine can achieve that breakthrough," Lee said.
Russia uses Crimea Bridge to move tanks, armored vehicles, and other military hardware via railways.
"It seems they still move quite a bit of armored vehicles. I do think Ukraine can disrupt this, but even if Ukraine knocks the entire bridge out, Russia can probably adapt with fairies, move things, and that might be enough," Lee said, adding that Russia is increasingly using trucks to transport ammunition.
Ukraine's Security Service has developed plans, alongside the Ukrainian Navy, to attack the bridge, a source in a Ukrainian law enforcement agency told the Kyiv Independent.
"I cannot confirm Ukrainian Navy involvement in this incident," Dmytro Pletenchuk, Ukrainian Navy spokesman, told the Kyiv Independent.
Following the attack, the Russian military reportedly increased its defenses of the bridge, setting up barriers set to derail the incoming drones.
"Russian forces have already been using these barriers to protect ports and the area of Kerch Strait. Now, they increased the number to protect the (bridge). They also deployed additional service ships. Before (the attack), we detected one to three boats, now we see from 10 to 13 daily," said Pletenchuk.
Another important logistic route for the Russian forces, the Chonhar Bridge, linking occupied Crimea with Kherson Oblast, was attacked multiple times on July 22, 29, and Aug. 6.
The footage published online indicated that one strike hit rail tracks, and another one damaged the bridge itself.
Ukraine's military confirmed the July attacks, saying cruise missiles were used.
Ukraine's Southern Command spokesperson Natalia Humeniuk said on July 31 that the Russian military suffered from major logistical issues following the attacks.
The traffic suspension on both bridges forced Russia to use the land supply route alongside the Azov Sea, which passes occupied Mariupol, Berdiansk, and Melitopol in the occupied parts of Donetsk and Zaporizhzhia oblasts.
"The land routes are also unsafe for the Russian forces. If (Russian forces) would be cut off one of the roads, they will face logistics problems," said Pletenchuk, Ukrainian Navy spokesman.
However, Russia is adapting to these challenges.
"This is the constant battle of adaptation, where Ukraine finds a weakness that Russia has, and then Russia will adapt in some way," Lee said.
"It's never obvious how fast Russia adapts effectively, but in many cases, Russia has adapted," he added.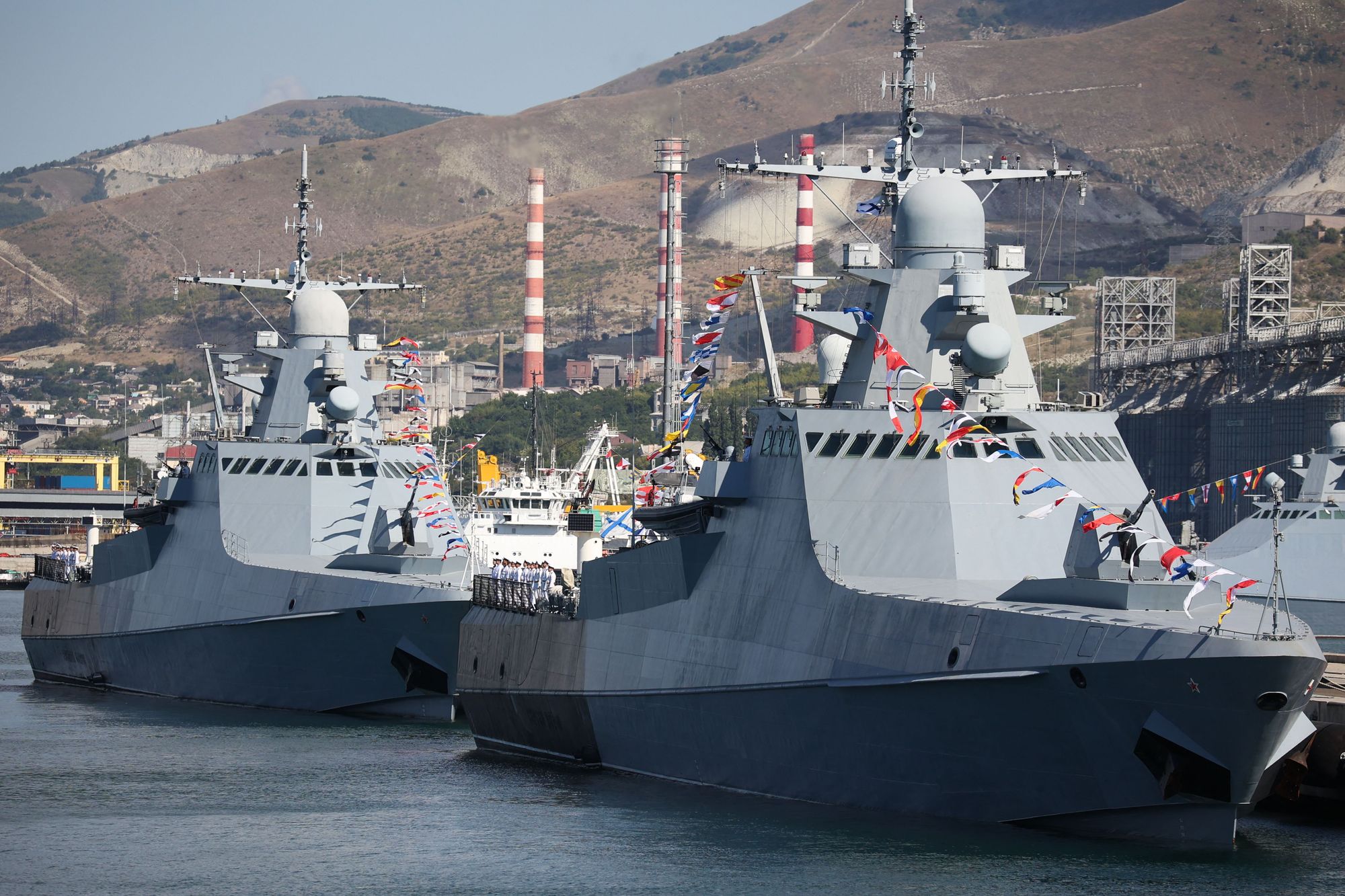 Destroying ammo
Aside from attacks against Russian logistics routes, Russian depots were also hit across Crimea over the last two weeks.
The July 19 attack against an ammunition depot in occupied Krynychky, southeastern Crimea, caused detonations for the entire day, disrupting traffic on the highway to Sevastopol.
The following day, explosions were reported at the Russian airfields in Hvardiiske in central Crimea and Novofedorivka, home to Saki Air Base, where Russia lost at least nine aircraft.
Ukrainian officials haven't commented on the attacks.
However, Kyiv confirmed another attack that destroyed a Russian oil depot and a military warehouse in occupied Oktiabrske in central Crimea, halfway between Sevastopol and Chonhar Bridge, the Strategic Command of Ukraine's Armed Forces reported on July 22.
Russia-installed governor of occupied Crimea, Sergey Aksyonov, said on July 24 that drones attacked an ammunition depot in the peninsula's Dzhankoi region, halting the railway traffic as well as disrupting traffic at the Dzhankoi-Simferopol highway. A series of videos were published online where pillars of smoke could be seen rising from several locations, including near railway tracks.
Russian Black Sea fleet arsenal was attacked in Sevastopol on Aug. 1, Mikhail Razvozhaev, a top Russian proxy in occupied Sevastopol, said, adding that loitering munitions were downed.
Footage published in Russian Telegram channels showed smoke pillars between the hills on the outskirts of Sevastopol, where Russian forces reportedly keep four ammunition depots.
Ukrainian military intelligence is behind these two attacks, a source in the Defense Ministry told the Kyiv Independent.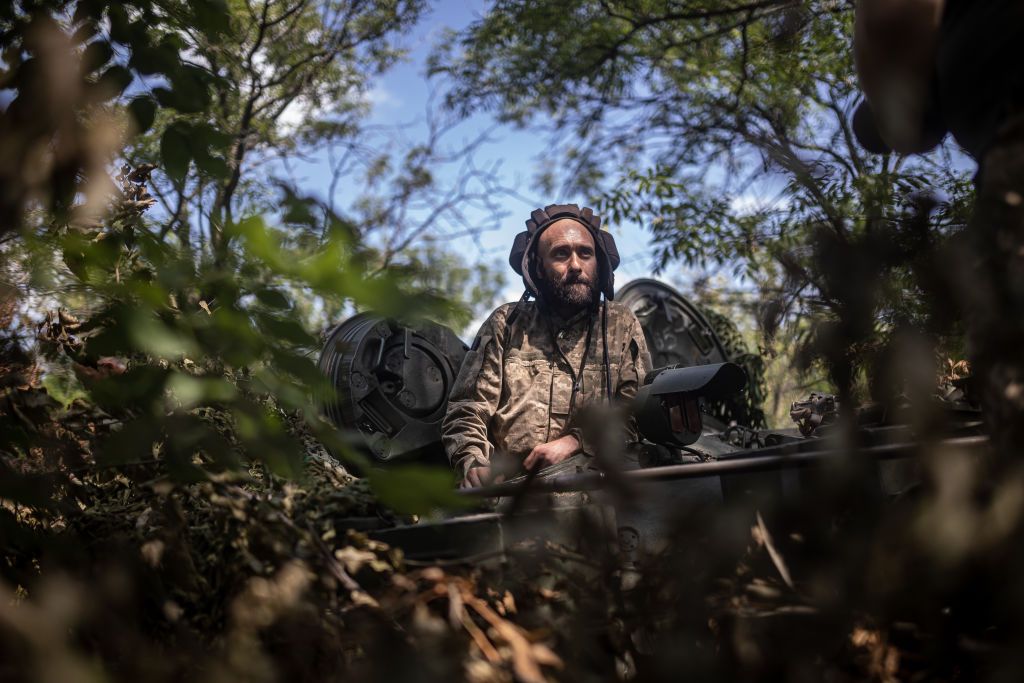 Maritime attack
A drone hit a Russian tanker near the Crimean shore on Aug. 4 in the most recent attack on Russia's offshore targets near the occupied peninsula.
The Kyiv Independent's source in the Defense Ministry also confirmed that Ukrainian military intelligence conducted a naval drone attack on Russian patrol ships in the Black Sea, 340 kilometers (211 miles) southwest of occupied Sevastopol, overnight on Aug. 1.
The Russian Defense Ministry reported an "attempted attack" against two boats escorting a "civilian vessel," claiming all drones were destroyed.
However, the intercepted communication between the Russian helicopter crew evacuating sailors and the coastal aviation services allege that one person was killed and five were injured in the attack, Babel news outlet reported, citing sources, on Aug. 1.
Nevertheless, Pletenchuk, the Ukrainian Navy spokesman, said these boats are continuing to move in the Black Sea, according to the radars.
"The third boat isn't a civilian vessel and is used by Rosoboronexport and was spotted to carry weapons," said Pletenchuk, adding the Navy hasn't been involved in the attack.
Rosoboronexport is Russia's state arms and dual-use products exporter and importer.
"Naval drones are quite cheap. Even if they don't destroy the (Kerch) bridge, they can disrupt Russian logistics. That's a pretty kind of economic use of force-free trade," said Lee.
"Overall, Russia usually is able to adapt, which means it has to be a kind of persistent effort on the Ukrainian side," said Lee.
Ukrainian officials repeatedly said that the Kerch Bridge, like any other Russian military site in Crimea and other occupied regions, is a legitimate target for Ukraine.
In early August, Ukraine signaled the attacks are set to continue.
"So, if Russians want (explosions in Crimea) to stop, they should use the only option – leave," Maliuk said on Aug. 5.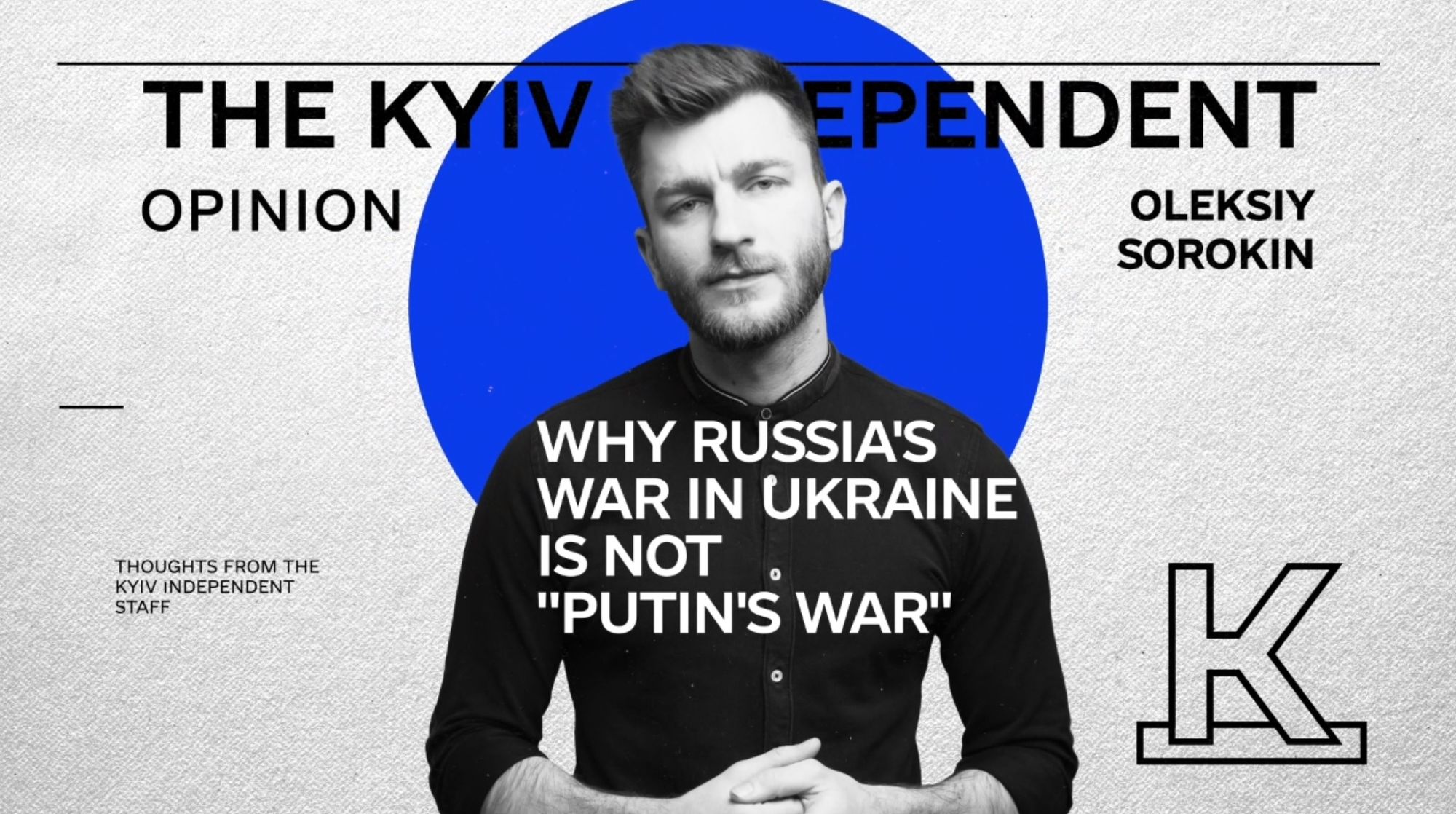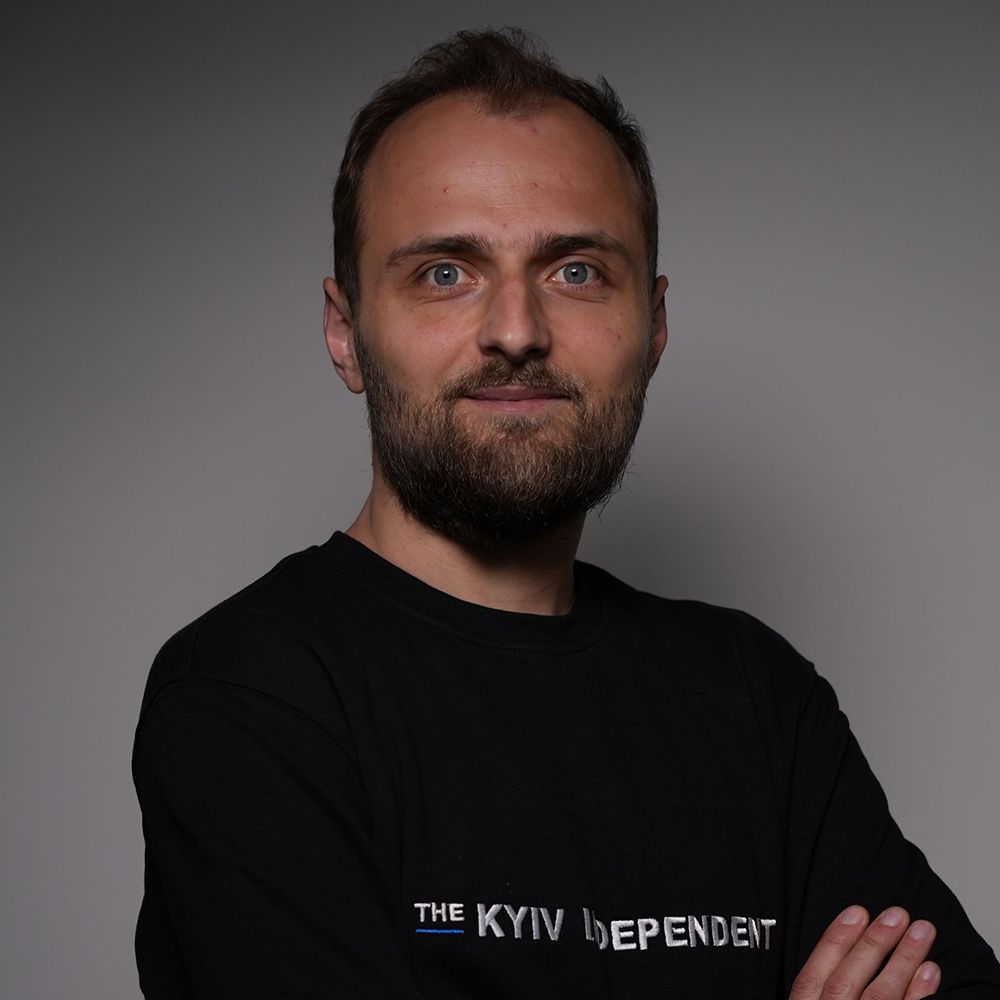 Alexander Khrebet
Reporter
Alexander Khrebet is a reporter with the Kyiv Independent. He covers Ukraine's foreign policy, alleged abuse of power in the country's military leadership, and reports on the Russian-occupied territories. Alexander is the European Press Prize 2023 winner, the #AllForJan Award 2023 winner and Ukraine's 2022 National Investigative Journalism Award finalist. His was published in the Washington Times and Atlantic Council.