This audio is created with AI assistance
Key developments on July 26:
Ukraine downs 36 Russian missiles on July 26
Ukrainian pilots to receive F-16 training in Denmark, Romania
Black Sea security discussed at the NATO-Ukraine Council meeting
Ukraine continues advancing in Donetsk Oblast
Ukraine receives additional air defense, allocates $1 billion for drone production
Air defense downed 36 missiles Russia fired at Ukraine on July 26, the Air Force reported. Among them were 33 Kh-101/Kh-555 and three Kalibr cruise missiles.
The Air Force's spokesperson Yuri Ihnat said missiles were shot down over Kyiv, Kharkiv, and Dnipropetrovsk oblasts. Explosions were also reported in Khmelnytskyi Oblast.
There have been no reports of casualties yet.
According to the Air Force, Russian troops fired 36 Kh-101/Kh-555 cruise missiles from eight Tu-95 bombers from the direction of the Caspian Sea at around 5 p.m.
The nationwide air raid alert followed soon.
"The missiles entered the airspace of Ukraine from the southeastern direction, went west, constantly changing direction of flight," reads the report.
The Air Force also said Russian MiG-31K fighter jets launched four Kh-47 Kinzhal ballistic missiles in the direction of Khmelnytskyi Oblast. The information regarding the Kinzhals is being clarified, the Air Force added.
Three Kalibr missiles launched from the Black Sea were shot down over Vinnytsia Oblast earlier in the day, the Air Force said.
Ihnat said some of the missiles targeted the Starokostiantyniv District in Khmelnytskyi Oblast.
Ihnat said that cruise missiles changed directions as they moved across the country before heading in the direction of Starokostiantyniv. No further details were revealed.
The Khmelnytskyi Regional Military Administration reported explosions in the oblast at around 7 p.m.
Local Telegram channels also reported that explosions were heard in Zhytomyr Oblast, but Governor Vitalii Bunechko later said "no emergency situations were recorded" in the oblast.
In his evening address, President Volodymyr Zelensky said, however, that there are "several hits and missiles' debris falling."
"But it is very important that the audacity of this attack was destroyed," he said without providing further details.
"Today is a day that should end with a special thanks to all our air defense soldiers for every downed Russian missile," Zelensky said.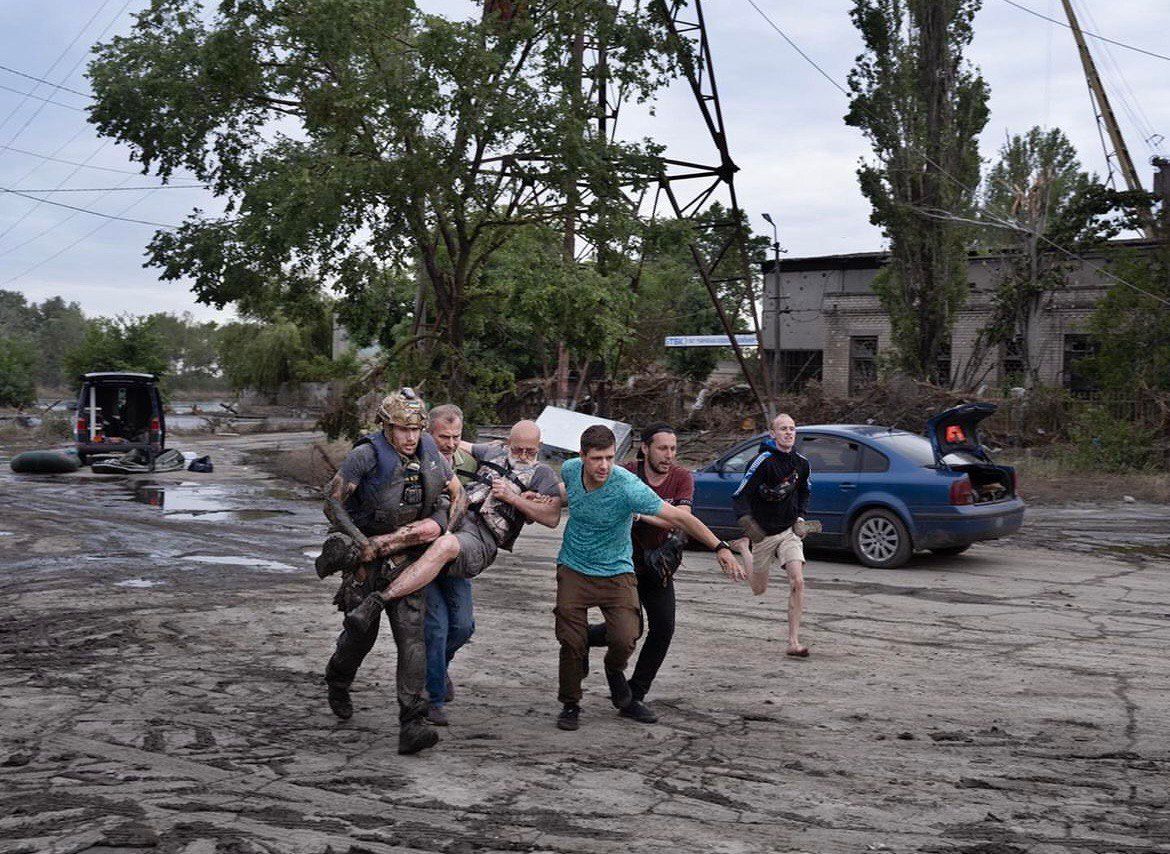 US says Ukrainian pilots to receive F-16 training in Denmark, Romania
The U.S. National Security Council spokesman John Kirby said Ukrainian pilots are going to receive training on F-16 fighter jets in Denmark and Romania, while other locations are being considered as well.
Other details of the training are yet to be finalized, according to Kirby.
"The dates, the locations, the length of the syllabus, all of that is still being worked out," he said at a press conference on July 26.
Earlier in the day, Politico reported that despite hopes that the training would start this summer, no country has committed aircraft to support the training, and no final decisions on the plans have been made so far.
According to Politico's sources, one idea that has been discussed is to send Ukrainian pilots to the U.S. to be trained with the Air National Guard unit in Arizona. The base already trains foreign partners on how to operate F-16s.
The alternative idea is to send U.S. pilots to Europe to train Ukrainian pilots at a European base.
At the Vilnius NATO summit earlier in July, Defense Minister Oleksii Reznikov signed a memorandum with 11 countries outlining the F-16 training terms for Ukrainian pilots.
Kirby said earlier on July 21 that Ukraine would receive F-16s before the end of the year.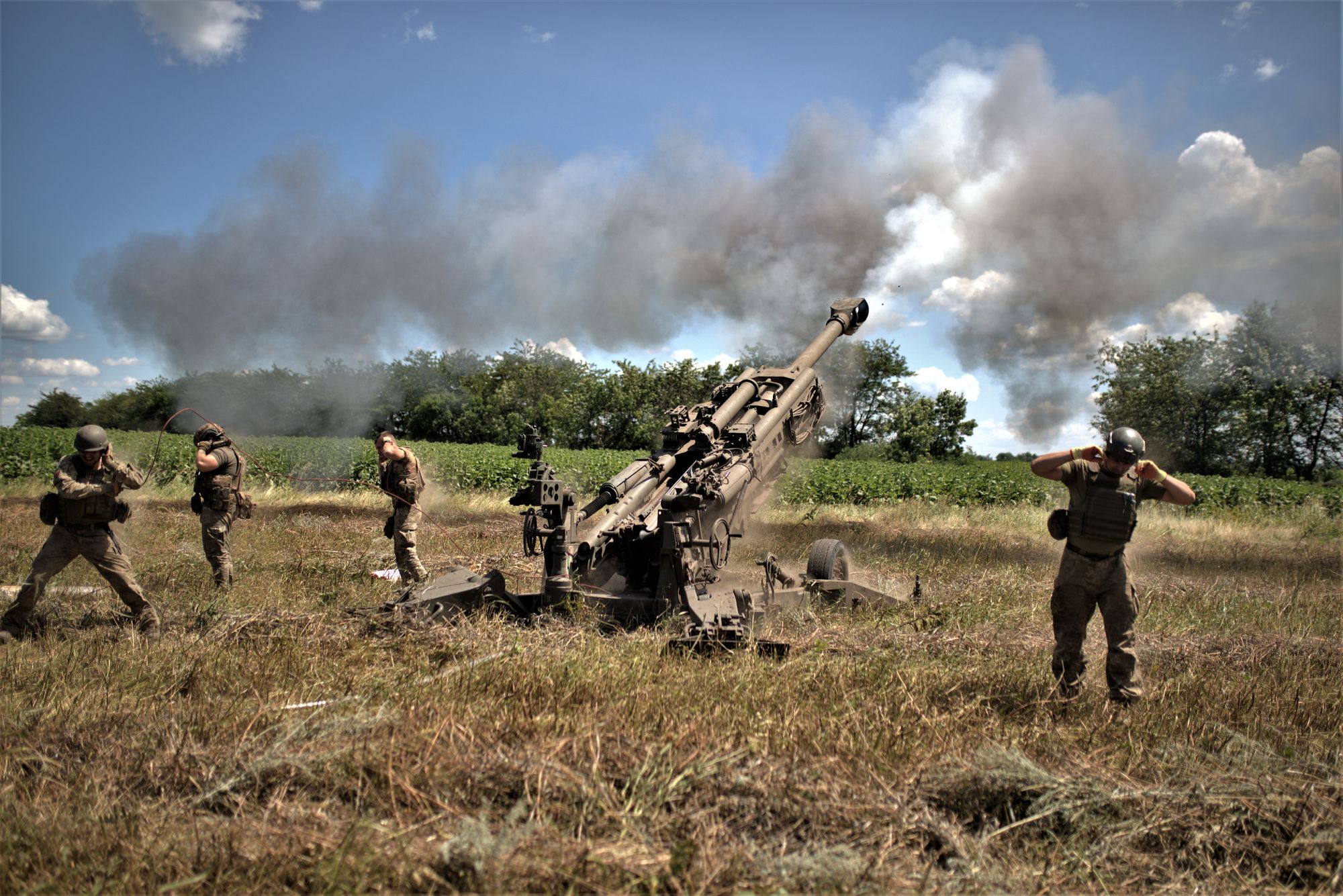 Ukraine receives reinforcements for air defense systems, allocates $1 billion for drone production
Zelensky reported on July 26 that Ukraine had received reinforcements for its air defense capabilities.
"Listened to the latest reports on the delivery of weapons and ammunition. There are reinforcements for our air defense systems," Zelensky wrote on Telegram.
"They will be directed to where they are most needed," he wrote without providing further details.
Earlier on July 19, Zelensky said Ukraine needs additional SAMP-T or Patriot air defense systems to protect Odesa as Russia repeatedly attacked the city last week.
Speaking at a forum celebrating the anniversary of the Army of Drones project, an initiative of the Ministry of Digital Transformation, Prime Minister Denys Shmyhal said the Ukrainian government has allocated Hr 40 billion ($1.08 billion) this year to invest in the drone industry.
Shmyhal said the government had removed customs barriers for importing spare parts and now facilitates the mass production of ammunition for combat drones.
A resolution that simplifies bureaucratic procedures to speed up the production of ammunition for UAVs was approved by the government on July 21.
The Army of Drones was set up to make the process of bringing unmanned aerial vehicles (UAVs) to the battlefield fast, going around the bureaucracy associated with regular procurement.
The use of UAVs has been a key characteristic of the war.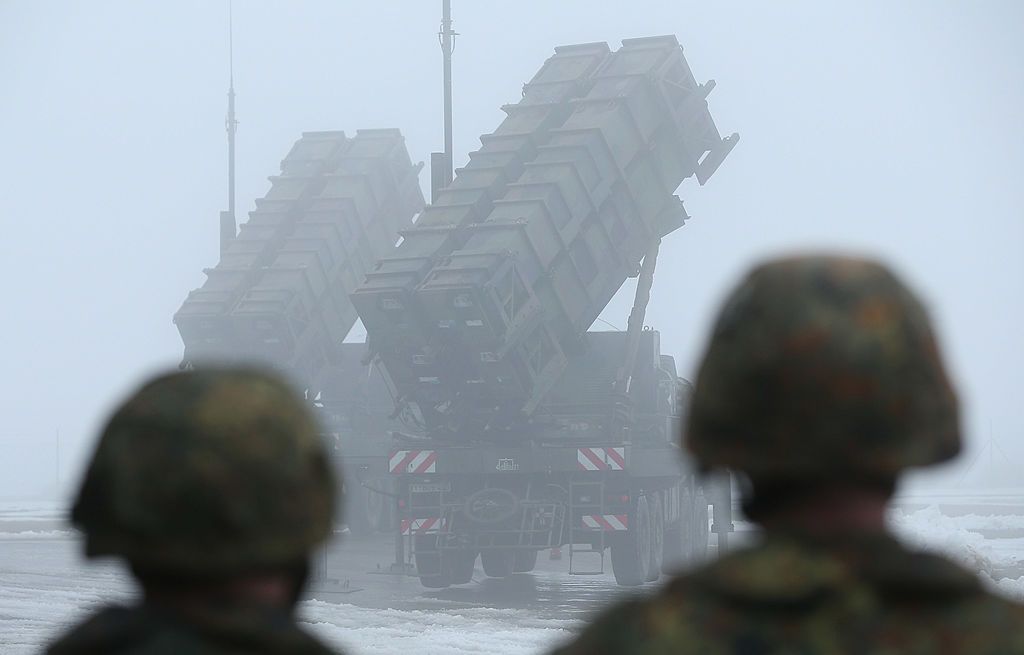 Black Sea security discussed at the NATO-Ukraine Council meeting
The NATO-Ukraine Council met to discuss the security situation in the Black Sea on July 26.
The meeting comes over a week after Russia said that it pulled out from the Black Sea Grain Initiative — critical for ensuring global food security — effectively collapsing the deal.
"Allies and Ukraine strongly condemned Russia's decision to withdraw from the Black Sea grain deal and its deliberate attempts to stop Ukraine's agricultural exports on which hundreds of millions of people worldwide depend," NATO said in its statement.
The alliance also condemned" Russia's recent missile attacks on the Ukrainian port cities of Odesa and Mykolaiv and the July 24 attack against the Danube River ports and said that it would increase surveillance in the Black Sea region, using patrol aircraft and drones.
Following its withdrawal from the grain deal, Russia launched a series of strikes against southern Ukraine, mainly targeting Odesa. On July 23 alone, Russian troops fired 19 missiles at Odesa, damaging the historic center and a UNESCO-listed cathedral and killing and injuring civilians.
According to the statement, NATO Secretary General Jens Stoltenberg said Russia "bears full responsibility" for the escalating situation in the Black Sea region.
"Russia must stop weaponizing hunger and threatening the world's most vulnerable people with food instability," he said.
"Russia's actions also pose substantial risks to the stability of the Black Sea region, which is of strategic importance to NATO. Allies are stepping up support to Ukraine and increasing our vigilance," Stoltenberg commented.
"We remain ready to defend every inch of Allied territory from any aggression."
In a statement, NATO also said it has already strengthened its presence in the Black Sea with two new multinational battlegroups in Bulgaria and Romania and that it welcomed Turkey's efforts to "revitalize the grain deal" and efforts by Bulgaria, Romania, other allies, the EU, and the U.N. to "enable continued export of Ukrainian grain by land and sea."
"Allies also made clear that they would continue to provide Ukraine with major military, economic, and humanitarian assistance," reads the statement.
The NATO-Ukraine Council was established during the Vilnius summit on July 11 as part of the efforts to bring Kyiv closer to the alliance.
The meeting was attended by NATO officials and ambassadors of the member countries and a Ukrainian representation via teleconference, which included Infrastructure Minister Oleksandr Kubrakov and Brigadier General Oleksii Hromov of Ukraine's Armed Forces.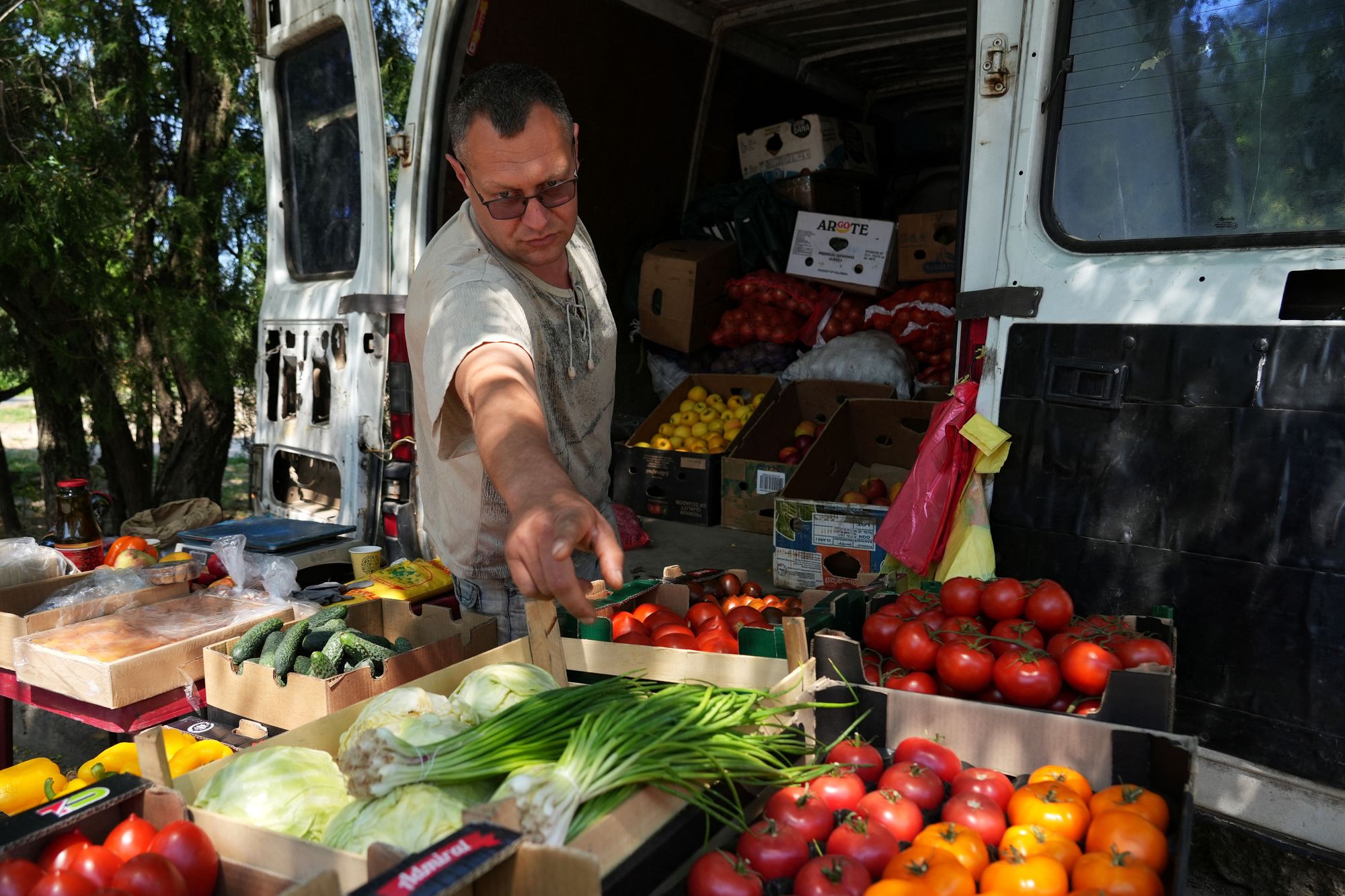 Ukraine continues advancing in Donetsk Oblast
Ukrainian forces are being entrenched in their new position following their successful advance near the village of Staromaiorske in Donetsk Oblast, the General Staff spokesman Andrii Kovalyov said on July 26.
At the same time, Russian troops "made unsuccessful attempts" to regain their positions northeast of Robotyne in Zaporizhzhia Oblast, Kovalyov added.
According to him, the Russian military also "continues to put up strong resistance, shift units, and actively use reserves."
Kovalyov reported that Ukraine had driven out Russian troops at Staromaiorske earlier on July 25. The village is located in the far west of Donetsk Oblast and borders Zaporizhizhia Oblast.
On July 26, Deputy Defense Minister Hanna Maliar also said that Ukraine continues "successfully" advancing south of Bakhmut. However, heavy fighting is ongoing near the settlements of Klishchiivka, Kurdiumivka, and Andriivka in Donetsk Oblast, according to her.
Ukraine also continues to hold back Russian advances in the direction of Lyman and Kupiansk, Maliar said.
On July 25, Donetsk Oblast Governor Pavlo Kyrylenko reported that Ukrainian forces entered the village of Andriivka south of Bakhmut.
"The advance and liberation of the settlement took place, but now the fighting continues both within and outside the settlement," the governor said.
Ukraine conducts a counteroffensive in at least three directions in Donetsk and Zaporizhzhia oblasts, with its forces gradually advancing south of Bakhmut in Donetsk Oblast and in the Berdiansk and Melitopol directions in the south, the Institute for the Study of War reported in its update on July 25.
Ukraine's counteroffensive progress has been slower than anticipated despite achieving partial gains since its start in early June, say Western observers and Ukrainian officials.