This audio is created with AI assistance
DONETSK OBLAST – Sixteen months have passed since Halyna Nikiforova's husband went missing on Ukraine's eastern front line. But the 40-year-old Sloviansk native still texts him daily stories about their children.
"They were everything to him," Nikiforova said of their 13 and 15-year-old sons. "They've grown up so much this year – he wouldn't recognize them."
Her husband, Kostiantyn, was already deployed on the Marinka front in Donetsk Oblast when Russia launched its full-scale invasion of Ukraine in late February 2022. He went missing about a month later, on March 21.
The town of Marinka, which had endured war since 2014, saw some of its worst fighting in the early months of the full-scale war.
Nikiforova said her last phone call with her husband was a day before he disappeared. She couldn't reach him the next day, so she kept calling until someone finally picked up the phone.
But it wasn't her husband who answered.
An unknown man, who Nikiforova assumes is a Russian militant judging by his accent, suddenly began yelling on the phone, threatening that she would never see her husband again.
"It felt like something tore inside me. Such an intense fear," Nikiforova said.
Kostiantyn was not on the list of killed or wounded. Instead, his name was added to Ukraine's growing list of missing soldiers.
To this day, Nikiforova has very little information about what may have happened to her husband – a fate shared by more and more Ukrainians.
Nearly a year-and-a-half into the full-scale war, thousands of relatives are enduring an unbearable wait, not knowing whether their loved ones were killed or captured by Russian forces on the front line.
Ukraine doesn't provide the official count of dead, injured, or missing soldiers, with each category believed to be in multiple thousands.
Social media in Ukraine are filled with posts from people looking for family members and friends.
Desperate to hear anything, relatives have filed hundreds of appeals to the military and various branches of law enforcement, begging them to speed up the search.
Like many others, Nikiforova began her search, as she was frustrated by the lack of information about her husband, with whom she was together for nearly 20 years.
She eventually discovered that her husband had been driving an infantry vehicle in a small column on March 21 when Russian artillery targeted them. While his vehicle was the only one that remained undamaged, it seemed that he spotted something and abruptly left the wheel of his vehicle, one of his fellow soldiers told his wife.
Nikiforova thinks her husband might have been trying to save wounded soldiers, even though, as a driver, he was not supposed to leave his vehicle.
As a former emergency service worker, "it's in his blood" to help others, Nikiforova said.
Nikiforova was informed that other service members had seen a video of her husband being captured by the Russians, giving her hope that he might be alive.
But she is desperate for a clear answer.
"Sometimes it's just unbearable, and I want to cry, but I can't cry because I have to hide it all from our children," Nikiforova said.
Viktoriia Tsymbaliuk, a representative of Ukraine's coordination headquarters on the treatment of prisoners of war, told the Kyiv Independent that finding missing soldiers is complicated because the Russian side rarely gives any information.
The National Information Bureau, which helps relatives find information about their missing relatives, adds all soldiers who didn't return from combat to its list and waits for the Russian side to confirm their status through the International Red Cross, according to Tsymbaliuk.
Russia rarely cooperates.
Tsymbaliuk said that there are thousands of Ukrainian soldiers held in dire conditions in Russian captivity without being allowed to talk to their relatives, which violates the Geneva Conventions. According to international humanitarian law, POWs must be allowed to send and receive correspondence.
The Russian side isn't returning the bodies of Ukrainian soldiers either, forcing desperate relatives to cling to any hope that their loved ones might still be alive.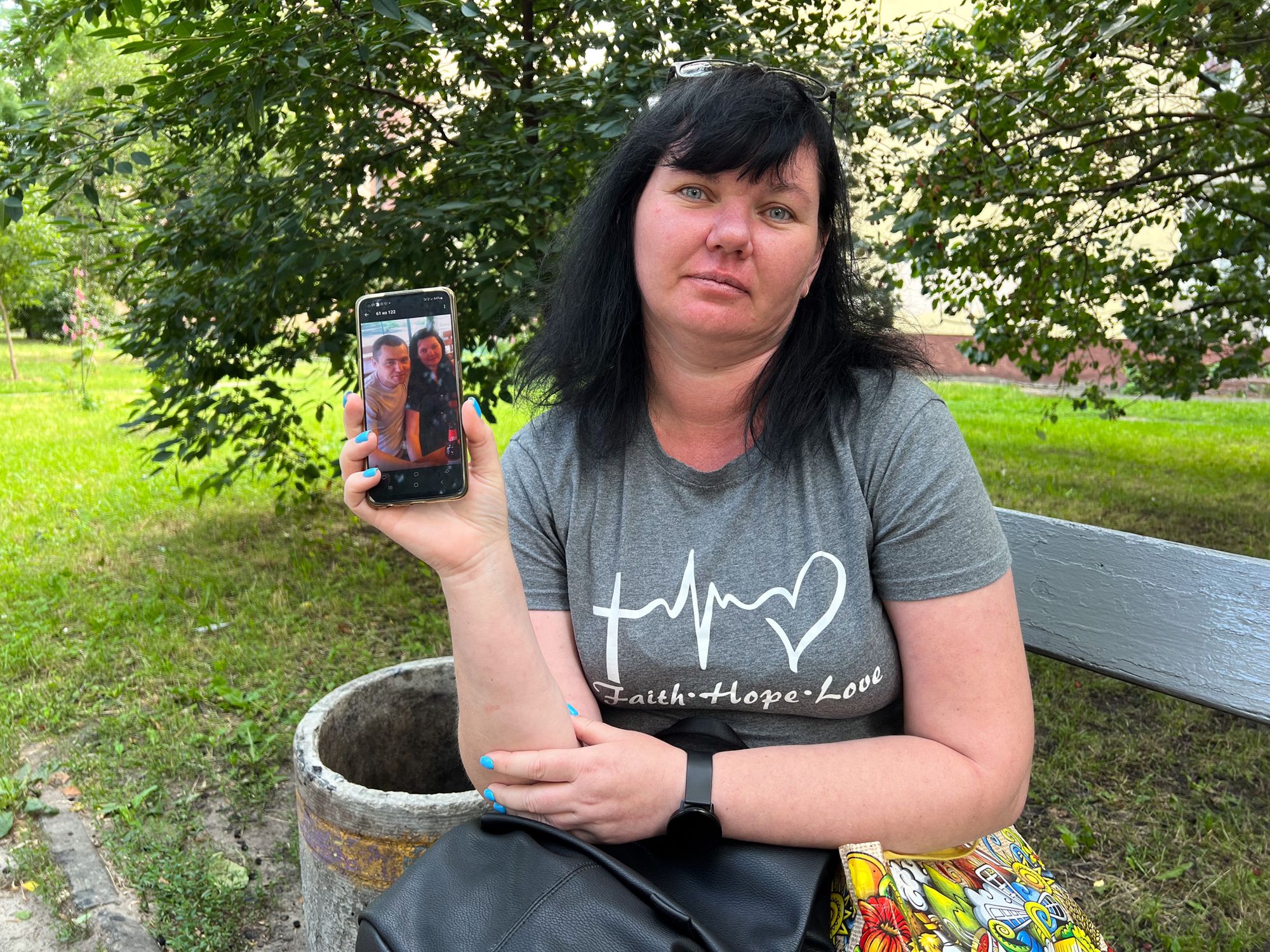 The unbearable wait
Nikiforova's story is not unique.
For Kateryna Medvechuk, 27, whose husband also went missing in March 2022, it has taken a toll on her health. She began experiencing heart problems and is about to undergo a third surgery since her husband, Dmytro, went missing.
"My heart just couldn't take it all, I'm on medication," Medvechuk said. "I need to make it until he returns."
Between hospital visits, Medvechuk never stopped looking for her husband. Even when she was going to the hospital daily, she would go to the draft office after each visit to see if there was any information about Dmytro.
Her husband never told her where he was deployed, but she thinks it was either Bakhmut or Marinka in Donetsk Oblast.
And while she has filed dozens of appeals to law enforcement and called her husband's commanders and fellow soldiers many times, Medvechuk only knows that he came under Grad rocket fire during a combat mission.
"I won't give up, and I'm ready to do everything possible so that he returns sooner," Medvechuk told the Kyiv Independent in her hometown Tetiiv in Kyiv Oblast, where the couple planned to raise children after finishing the reconstruction of their house.
"He's all that I have."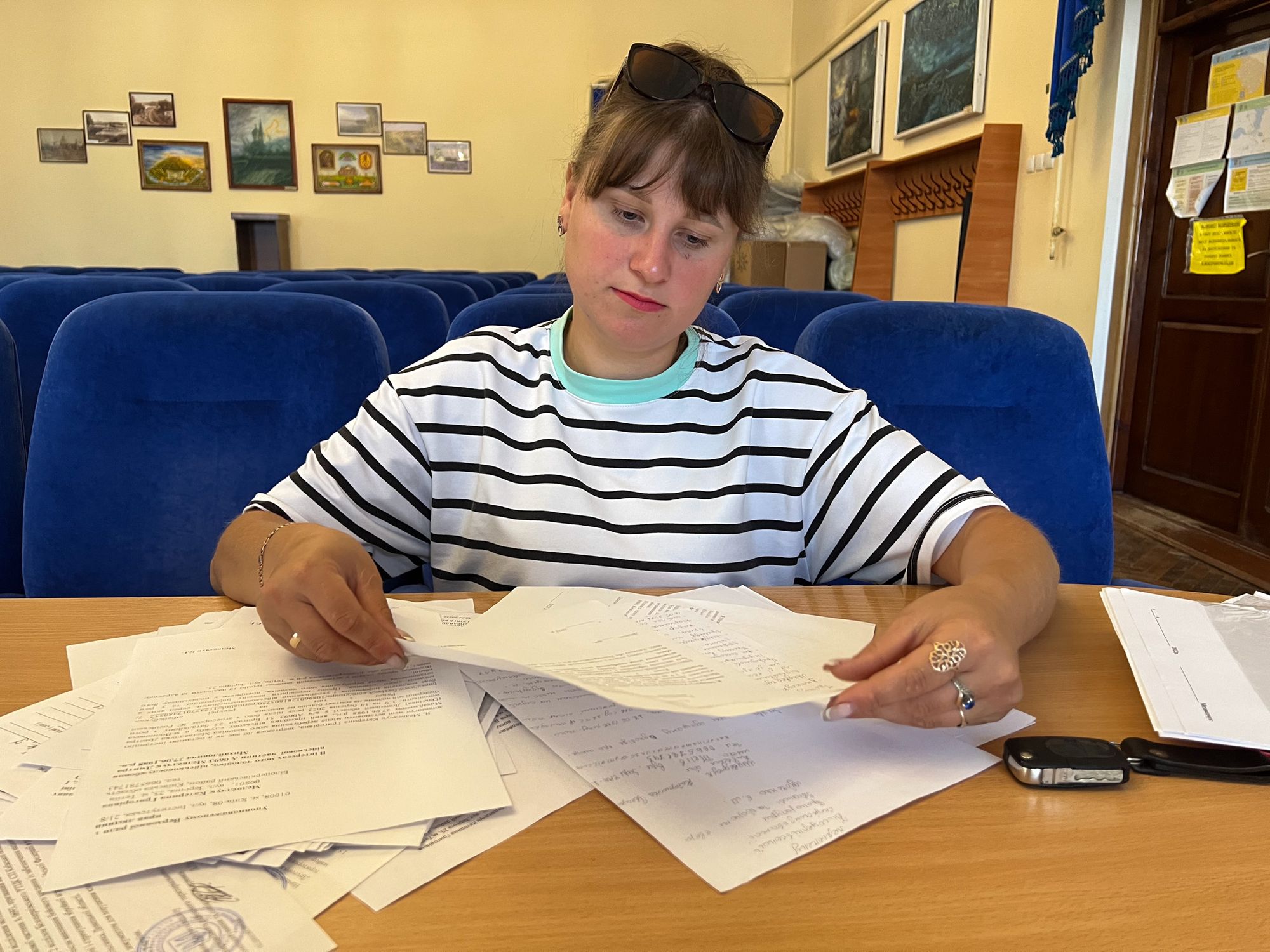 Marina Fareniuk, 25, whose cousin also disappeared in Marinka in March 2022, admits she is counting on a miracle.
Her cousin, then 23-year-old Oleksandr, was severely wounded by tank fire on the noon of March 23, his comrade told Fareniuk. The others had to flee because Russian forces were approaching, so they couldn't evacuate Oleksandr.
While Oleksandr's injury was said to be critical, Fareniuk insists that "anything could have happened." She suggested Russian forces might have captured him and given him the medical treatment he needed.
A commander proposed that the family go through the courts in order to at least receive a death certificate, but they refused to do so until they saw the body.
"I believe that Sasha (short for Oleksandr) is alive, it's possible that he has no memory, and when he remembers who he is, he will return," Fareniuk said.
"Or maybe, after all, he will return from (Russian) captivity or from a hospital."
"Maybe he is just walking somewhere in a nearby city, I think everything is fine with him... He is somewhere, and we will find him, or he will find us," Fareniuk said.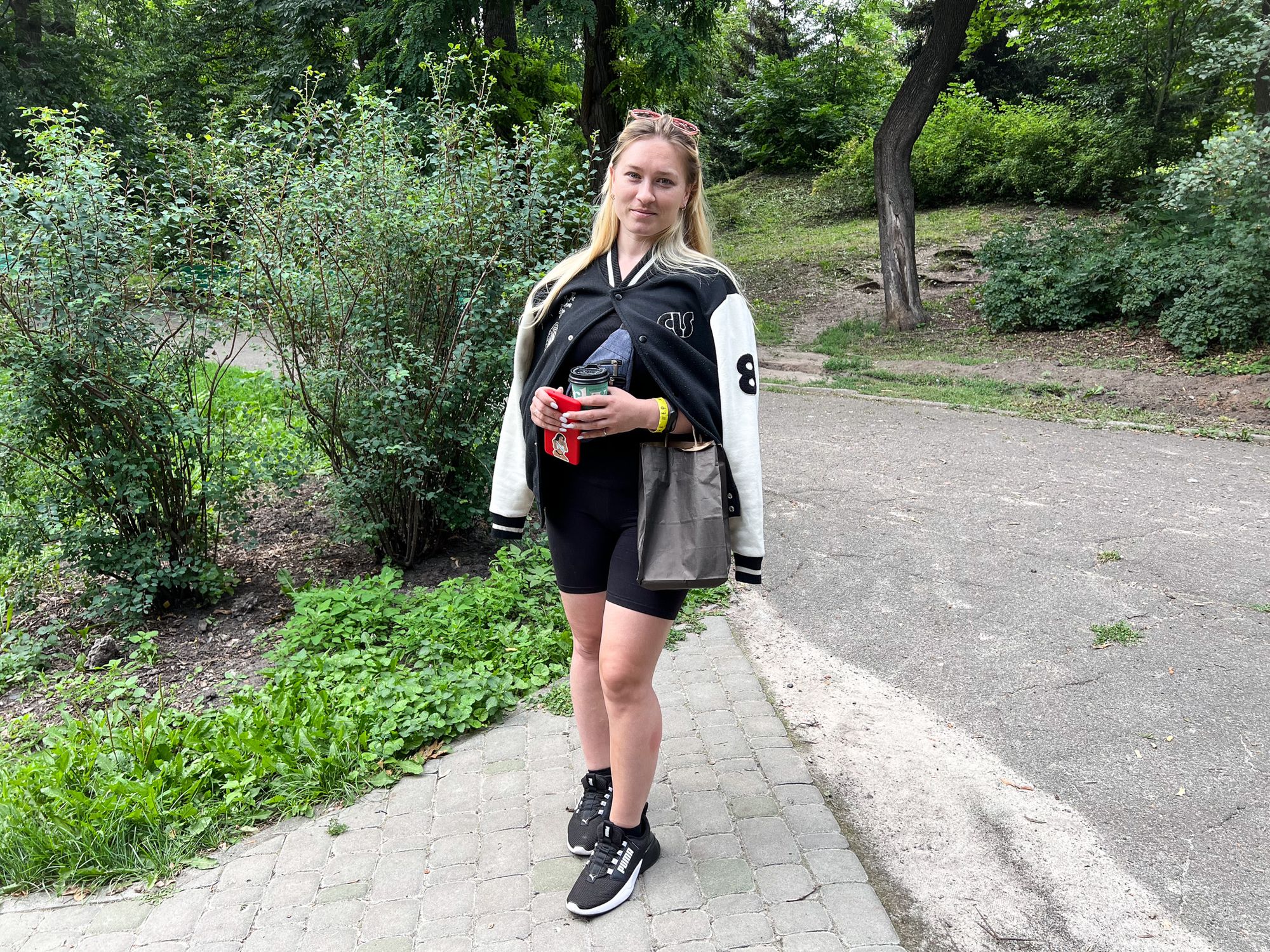 More missing than killed
There are thousands of cases like this from every front line, as it's extremely difficult to track what has happened to soldiers who suddenly go missing during a combat mission.
From fierce battles near Kreminna, Luhansk Oblast, to fighting in Kherson Oblast in the south, more soldiers go missing as Russia's war rages on.
On the Bakhmut front, where the longest and bloodiest battle of Russia's war against Ukraine has raged, multiple Ukrainian soldiers interviewed by the Kyiv Independent said that there are more missing than killed in their battalions.
Soldiers usually go missing due to being captured by Russian forces or because their bodies couldn't be evacuated due to fierce fighting – especially if the territory fell to Russia.
Without a body, it's difficult to assess if a person was killed on the basis of reports from witnesses alone.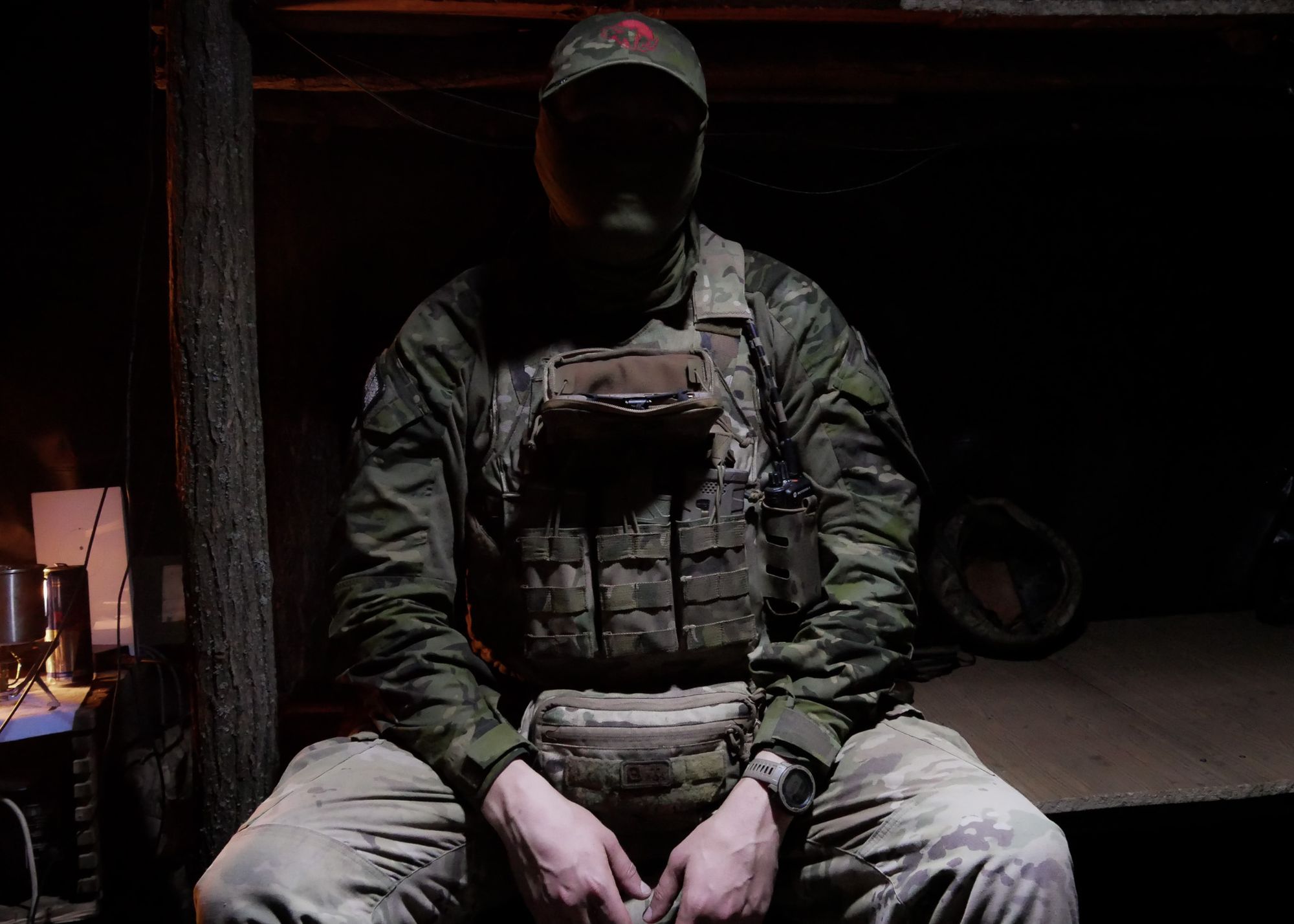 For Yelizaveta Diachenko, 24, whose cousin Mykyta went missing on June 12 near Bakhmut, the morning starts with checking with volunteers and hospitals to see if there has been any news about him.
Diachenko said her cousin, with whom she was very close, was drafted in May and, after a month of training, was deployed near Bakhmut in an assault unit.
"Everyone wants victory at someone else's hands – it doesn't work like that, I will go," Diachenko remembers Mykyta saying before going to the Donbas.
Diachenko says it has been a nightmare trying to piece together what may have happened to Mykyta, with people offering varying accounts or providing no information about what happened on his last assault operation.
When Diachenko first called a commander who was with Mykyta during the assault, she was initially told that her cousin was "evacuated, 100 percent," but then he later said that he had gotten mixed up with another soldier, and Mykyta might not have been evacuated.
And after some time, the same commander called her in the evening and said Mykyta was "99.99 percent killed," and there was no point in looking for him anymore.
"I was in hysterics, and I was crying, all at the same time" when hearing the words for the first time, Diachenko said. But then she said "some inner confidence" grew that Mykyta was still alive, despite the commander's words, and she still expects his return.
"We believe that he's in (Russian) captivity. I never thought that we could say this, but I hope that my cousin is in captivity," Diachenko said, shaking from crying.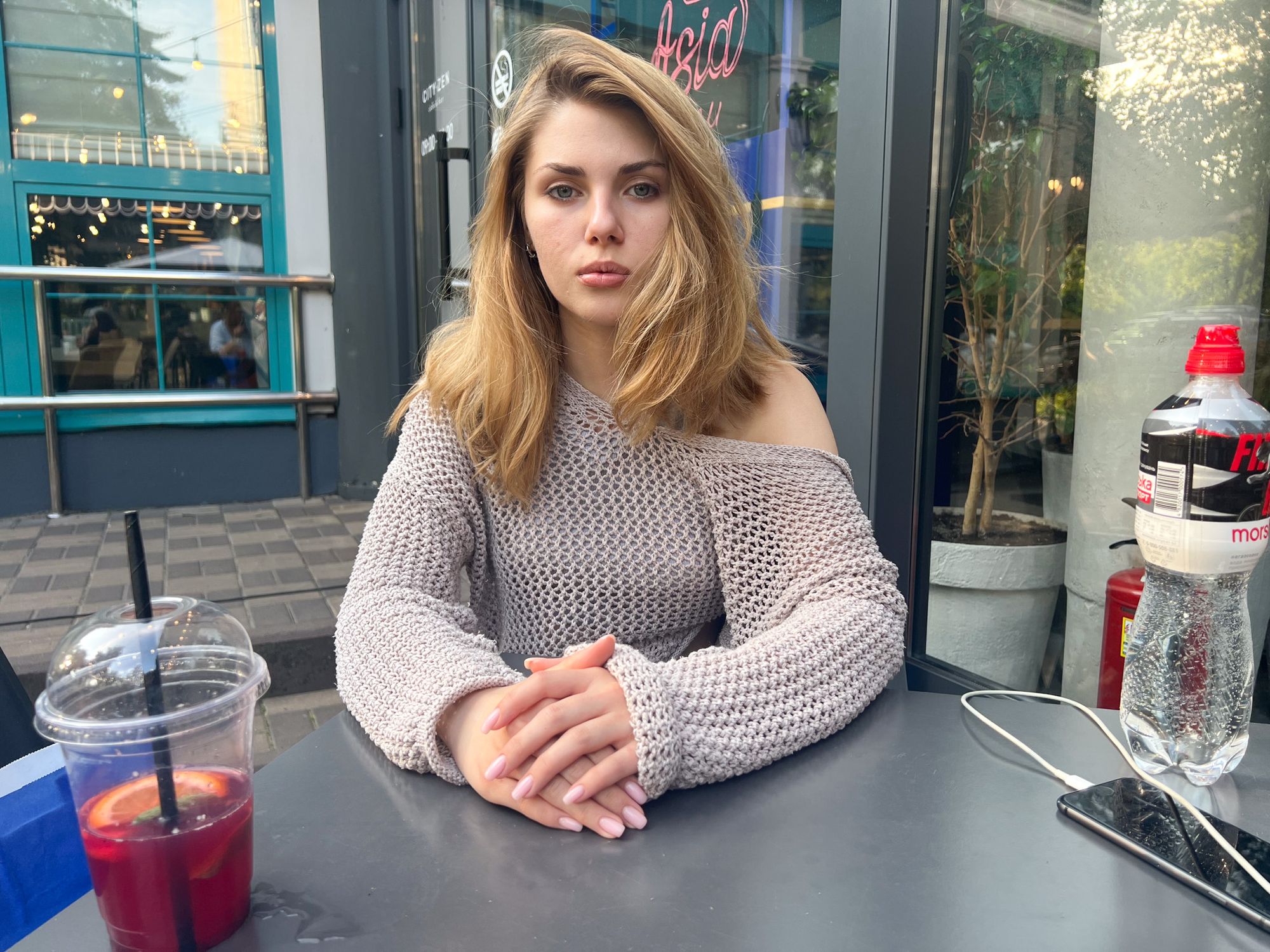 Meanwhile, Natalia Bozhenar, a mother of three who moved from the Russian-occupied Luhansk to Kyiv Oblast, is also desperate to receive official confirmation that her eldest son, Dmytro, is in Russian captivity.
She received a Viber video call late at night on March 9, 2022, showing Dmytro in front of a white wall, and she heard a voice behind the camera say, "We will let him go when the war ends."
However, Ukrainian law enforcement have told her that the video call cannot be a confirmation of her son's POW status.
"I really want him to have the strength, the courage to survive this and return home," Bozhenar said.
The mother remembers the fear in her son's voice during brief phone calls in the early days of the full-scale war. Dmytro joined the army in April 2021 at the age of 19 and was deployed in Bakhmut. She remembers his exact words: "People are being killed, adult men are crying."
"We love him, and we're waiting for him," Bozhenar said.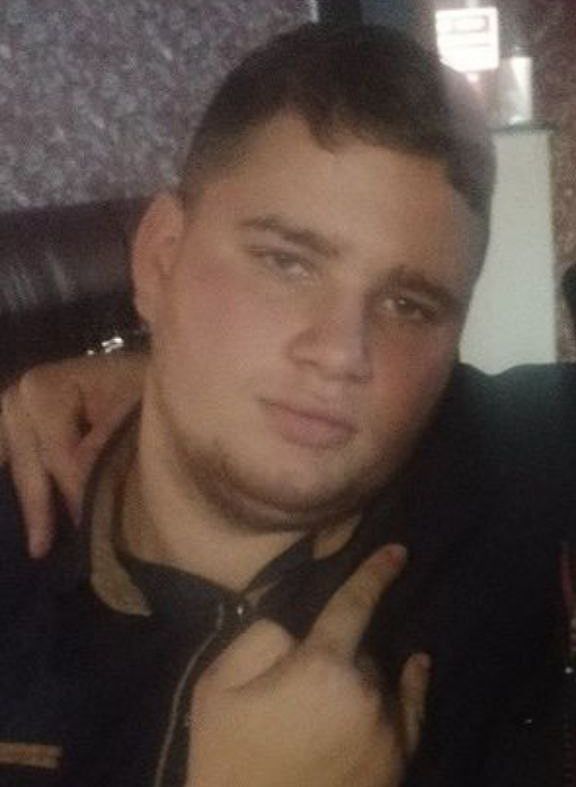 Legal limbo
As of today, nearly half of the Ukrainian soldiers who returned from Russian captivity were considered missing, according to Tsymbaliuk. The authorities have said that over 2,000 have returned home since the start of the full-scale war.
However, if the soldiers don't appear on the prisoners-of-war lists provided by Russia, the missing soldiers, their relatives, and the state are stuck in limbo.
Relatives of missing soldiers can continue to receive the salary of their loved ones unless their death is confirmed after a body is identified – in which a one-time Hr 15 million (about $400,000) state guarantee is offered, according to Tsymbaliuk.
She added that they could also receive psychological and legal assistance.
For many, this uncertainty of not knowing if the soldiers are dead or alive continues for months.
Thirty-two-year-old Kateryna, who is part of an intelligence team deployed on the Bakhmut front, said the procedures are tough for families, and without a body, they can't receive compensation – even if a soldier's comrades saw him killed in front of their eyes.
"If the body hasn't been evacuated or if there is nobody, then accordingly, there can't be compensation, even though everyone knows where he is and how he was killed," Kateryna said, referring to the one-time state guarantee that relatives of killed soldiers can receive.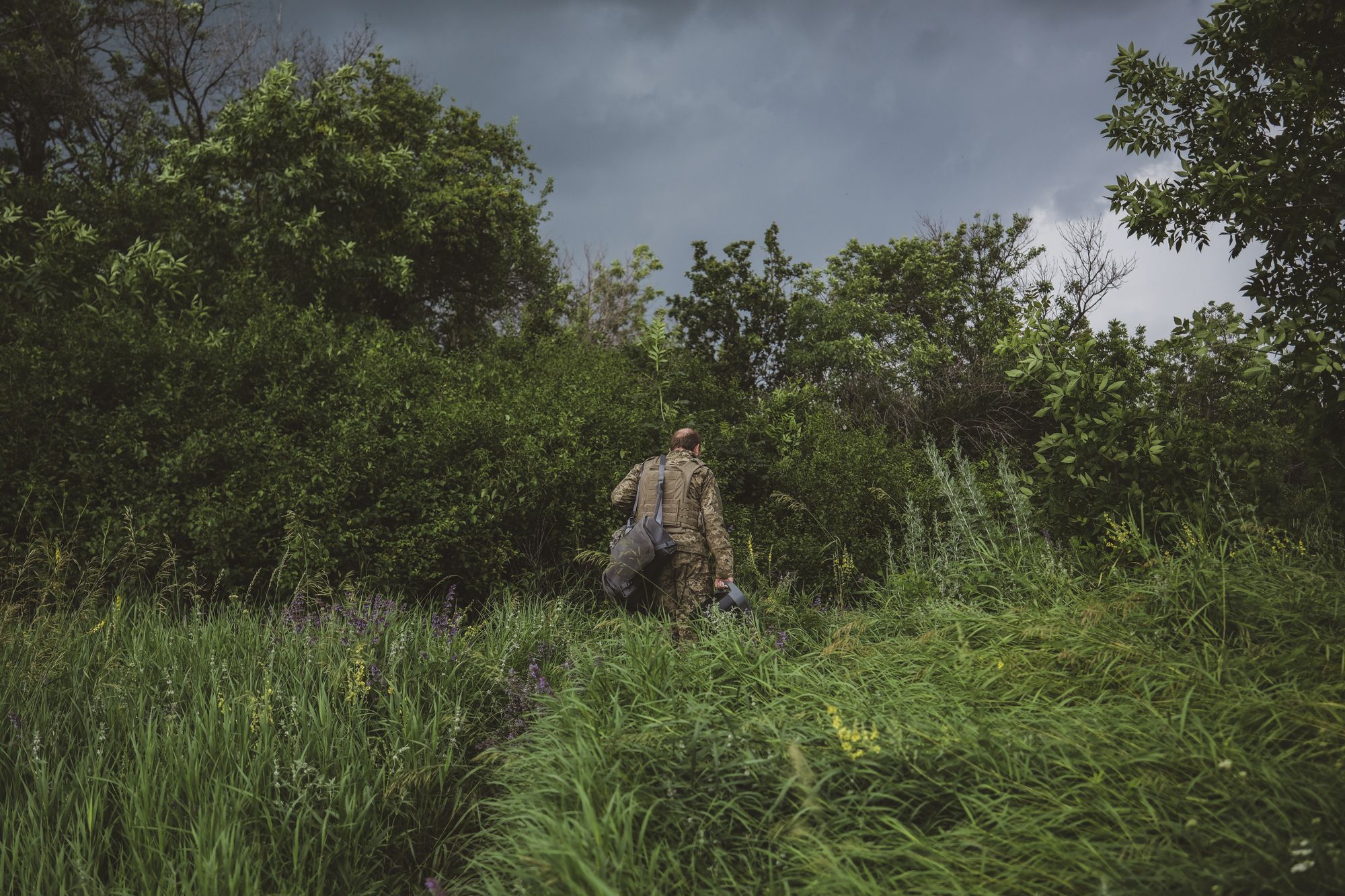 For the state, until a death certificate is issued, the missing soldier is considered alive.
Denys, a mortar battery commander with the 58th Separate Motorized Infantry Brigade, said there needs to be confirmation of a battlefield death before saying anything to the family, no matter the number of witnesses.
He admitted that it was a "controversial topic" but said he believes the relatives should only be told confirmed information, as the situation is complex, with several cases of people considered officially dead eventually found alive.
Tsymbaliuk said that she tries to be positive even though, realistically, not all missing Ukrainian soldiers are in Russian captivity.
She explained that relatives struggle to take in the harsh reality of the war and cling to the chance that their loved ones are alive. Even when a body is returned and confirmed, they may ask for a second DNA test, insisting there may have been a mistake.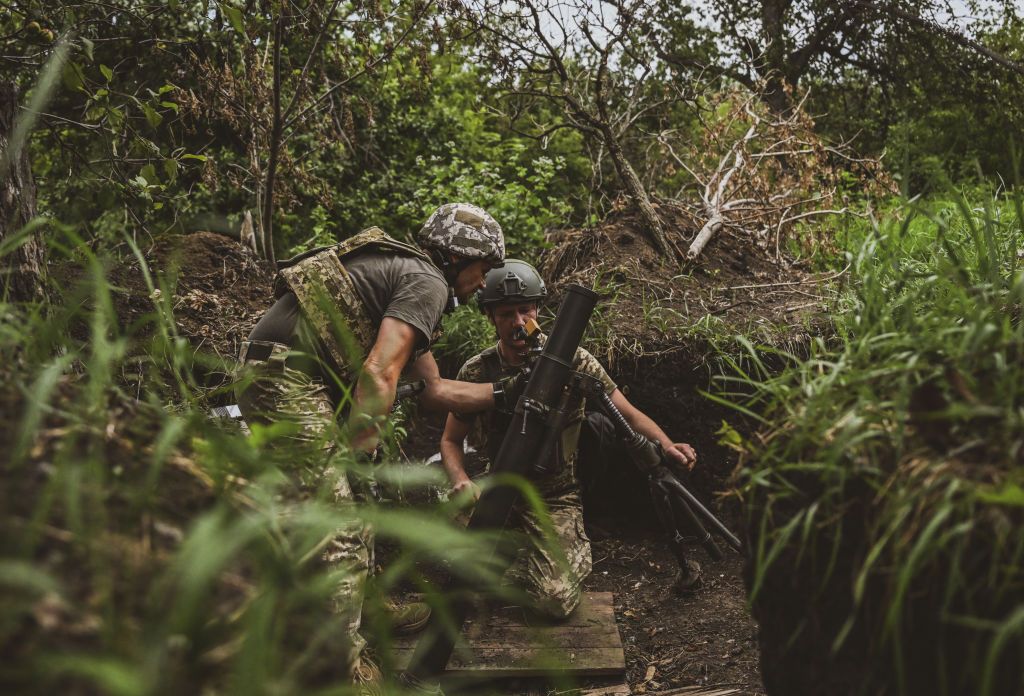 Witnesses on the battlefield
For soldiers on the battlefield, witnessing their comrades suddenly disappear is another pain. They say that one of the toughest moments on the battlefield is not being able to help wounded comrades and evacuate them due to heavy Russian shelling.
Sometimes, soldiers see the bodies of their friends but have to leave them behind.
Serhiy, a 37-year-old heavy machine gunner with the 93rd Mechanized Brigade – a unit that has been fighting on the Bakhmut front since the beginning of 2023 – said he still can't stop thinking about his comrade Mykhailo, who has been missing since March.
"I can't find him, and he's someone I ate from the same plate with," Serhiy told the Kyiv Independent after returning from the Bakhmut front line.
Serhiy said he had looked for Mykhailo, an experienced soldier, everywhere. In his last conversation with Mykhailo, Serhiy remembers his comrade saying, "Everything is good," and that he planned to go home in a week to get married.
It's nearly impossible to look for missing soldiers, a group of soldiers with the 5th Separate Assault Brigade deployed near Bakhmut told the Kyiv Independent in late May.
Oleksandr, a mechanic/driver with the 5th, said that the number of men in his company has fallen from 130 to 30 since it was deployed in the Bakhmut area in February and that, along with killed and wounded, a lot of men are missing.
And much like the relatives, soldiers cling to the hope that their missing comrades are not dead but being held in captivity.
Mechanic Ruslan from the 5th Separate Assault Brigade said he can never get used to the reality of the war, in which you might never see your comrades again.
"When your friends are gone, it's scary. When you're sitting and chatting with them, and then they're gone," Ruslan said.
"We never forget them."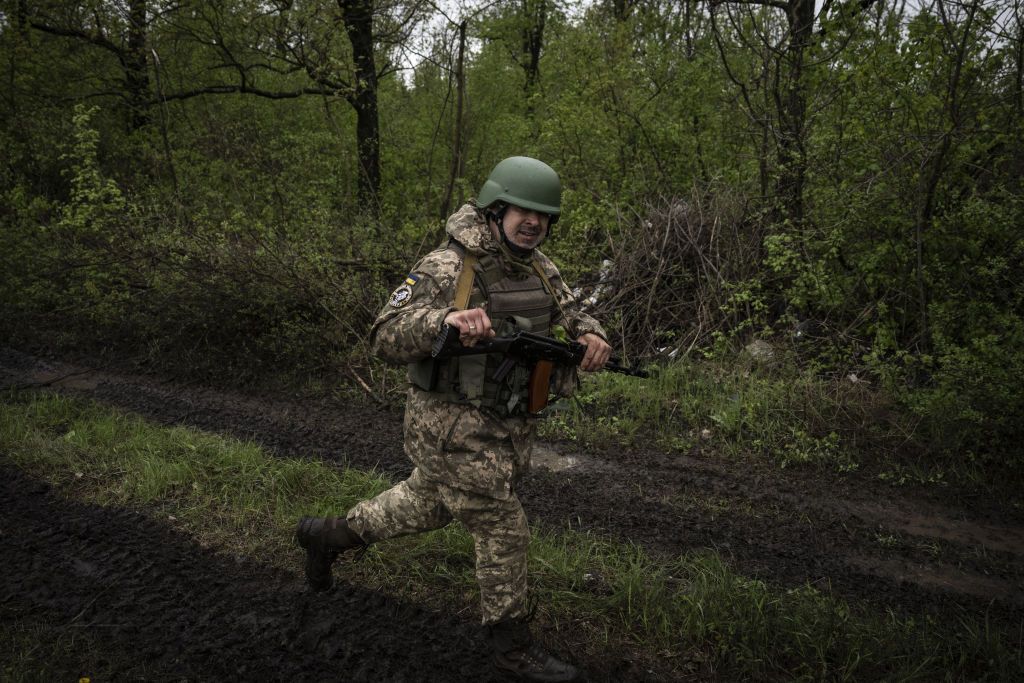 ______________________________________________________
Note from the author:
Hi, this is Asami Terajima, the author of this article.
Thank you for reading our story. While I've often heard the soldiers' side of how scary it is when their friends go missing on the battlefield, it was the first time that I've spoken to the families back home about the matter. I was heartbroken to hear all of the stories, and I can't imagine how difficult it is to not know what may have happened to their loved ones.
To help the Kyiv Independent continue telling stories that may otherwise be untold, please consider becoming our supporter.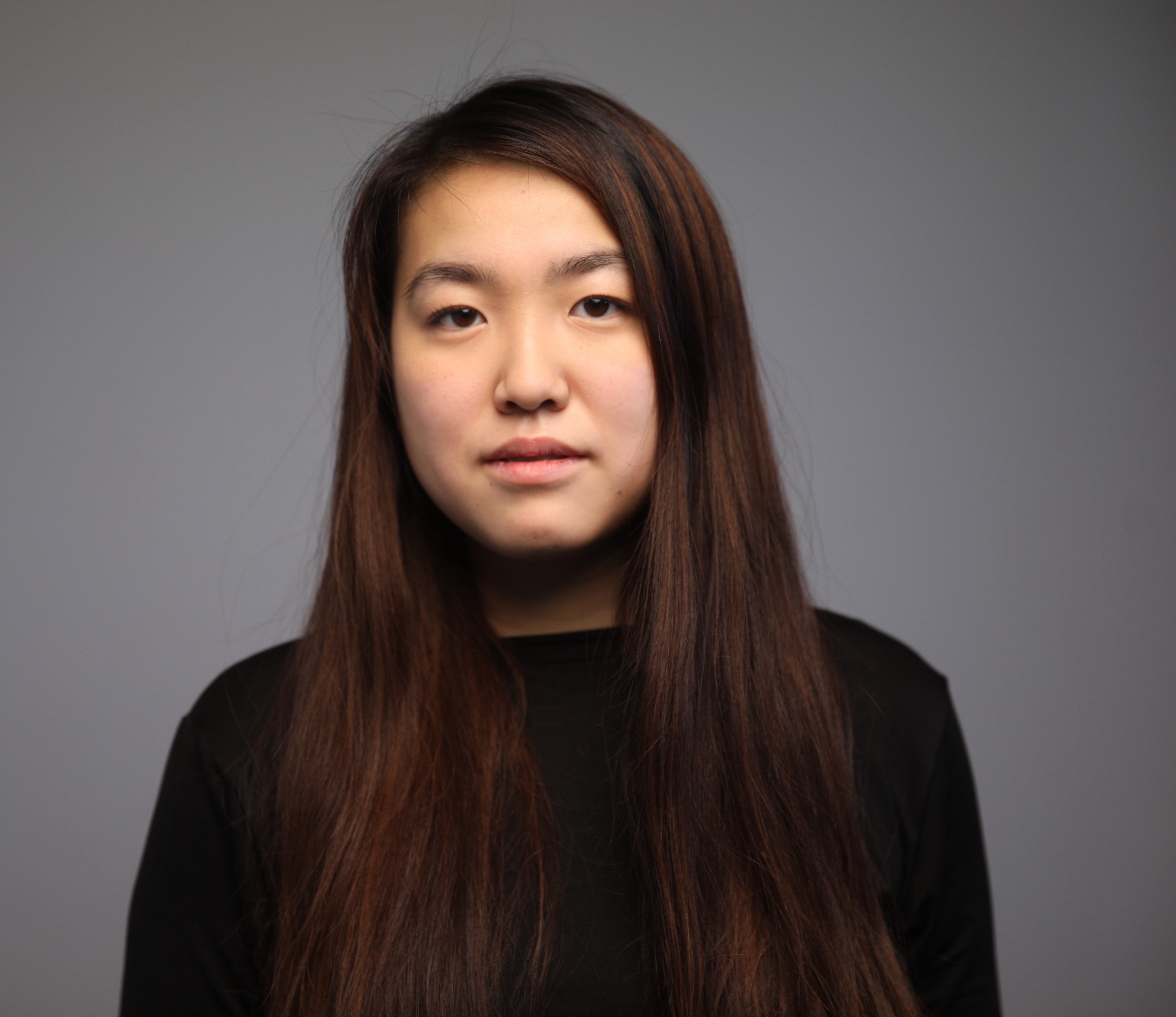 Asami Terajima
Reporter
Asami Terajima is a reporter at the Kyiv Independent. She previously worked as a business reporter for the Kyiv Post focusing on international trade, infrastructure, investment and energy. Originally from Japan, Terajima moved to Ukraine during childhood and completed her bachelor's degree in Business Administration at William Woods University in Missouri, U.S.A. She is the winner of the 2023 George Weidenfeld Prize, awarded for "excellent investigative and courageous research activities" as part of Germany's prestigious Axel Springer Prize.