This audio is created with AI assistance
Key developments on July 22-23
Russia's latest missile attack on Odesa results in civilian casualties; damages 25 historical buildings
Black Sea security to be discussed at NATO-Ukraine Council on July 26
Russia starts collecting intel on Ukraine's energy infrastructure, says military intelligence
Ukraine destroys targets in Russian-occupied Crimea
Russia destroys aid center in Chasiv Yar, kills 4 civilians across Donetsk Oblast within a day
Russian troops bombarded Odesa on July 23, damaging the historic center and a UNESCO-listed cathedral and killing and injuring civilians.
One person was killed, and 21, including four children, were injured, according to local authorities.
At least 44 buildings were damaged, Deputy Head of the President's Office Oleksiy Kuleba reported. Among them were 25 historical buildings, including the Transfiguration Cathedral, according to Kuleba.
"This is another attempt to kill peaceful Ukrainians, erase our history, and destroy our heritage of global significance," Kuleba wrote.
Although the Transfiguration Cathedral was founded in 1794, the original building was destroyed by the Soviet regime in 1936, and the new cathedral was built in 2003.
The cathedral belongs to the Ukrainian Orthodox Church of Moscow – a branch of the Russian Orthodox Church active in Ukraine, which is widely known for supporting the Russian invasion.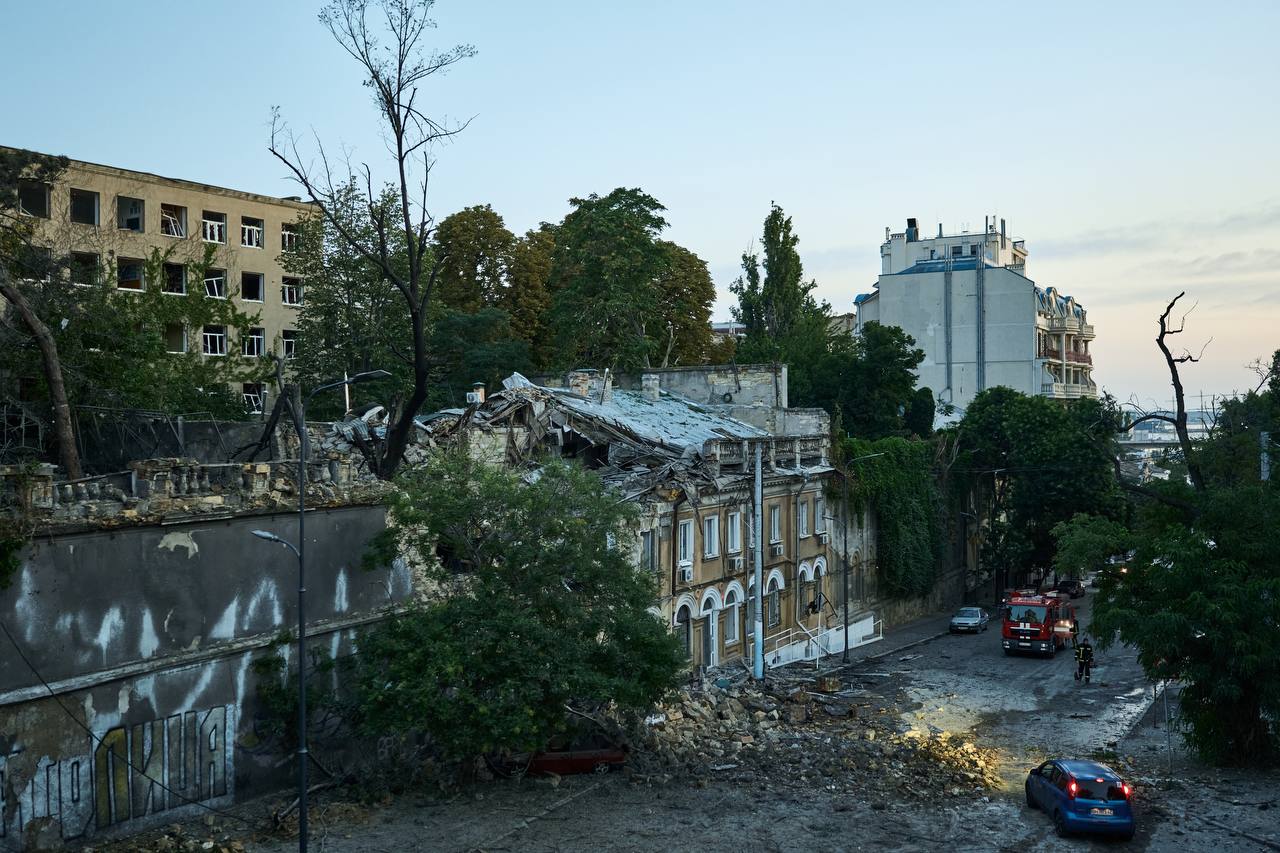 Following the attack, the Russian Defense Ministry claimed its troops targeted "facilities where terrorist acts against Russia were being prepared."
President Volodymyr Zelensky said "there will be a response" to Russia's attack on Odesa.
"Missiles against peaceful cities, against residential buildings, a cathedral. There can be no excuse for Russian evil," Zelensky wrote on Telegram.
Ukraine's Air Force said Russia launched a total of 19 missiles from the Black Sea and occupied Crimea, including Kalibr, Kh-22, and Oniks cruise missiles, along with the Iskander short-range ballistic missiles.
Ukraine managed to shoot down nine of the targets, the Air Force said, without disclosing where the 10 missiles that weren't taken down hit.
This is the latest in a series of attacks on Odesa Oblast and the regional capital that Russian forces have launched this week, targeting the port and critical agricultural infrastructure following Moscow's withdrawal from the Black Sea Grain Initiative.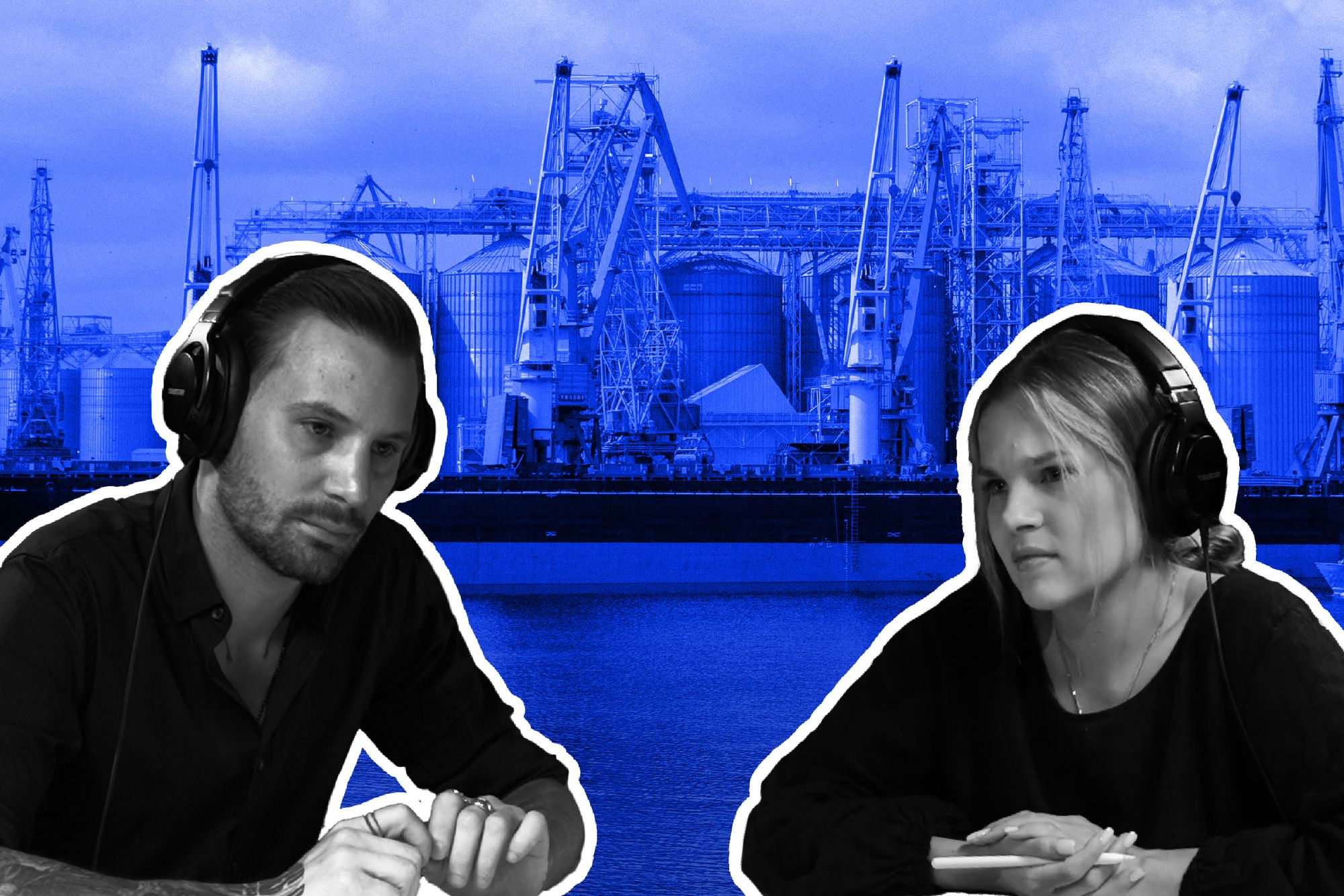 Black Sea security to be discussed at NATO-Ukraine Council
The issue of security in the Black Sea will be discussed at the July 26 NATO-Ukraine Council meeting, NATO spokesperson Oana Lungescu told Reuters on July 22.
The announcement comes almost a week after Russia said that it pulled out from the Black Sea Grain Initiative — critical for ensuring global food security — effectively collapsing the deal.
On July 22, Zelensky said he asked NATO Secretary General Jens Stoltenberg to convene the NATO-Ukraine Council to discuss the terminated grain deal.
"I turned to Jens with a proposal to urgently convene such a council for appropriate crisis consultations. The meeting will take place in a few days. We can overcome the security crisis in the Black Sea," Zelensky said.
Lungescu said the meeting would take place at the level of ambassadors. It is going to be the first NATO-Ukraine Council meeting after the inaugural session at NATO's summit in Vilnius. NATO launched the council, aimed at enabling closer coordination between Kyiv and the alliance, on July 11.
Following its withdrawal from the deal, Russia declared that all vessels using the maritime grain corridor would be considered military targets. It also consequently targeted Odesa Oblast since then.
In response, Ukraine's Defense Ministry said that any vessels heading to Russian or Russian-occupied ports on the Black Sea will be treated as carrying military cargo "with all associated risks."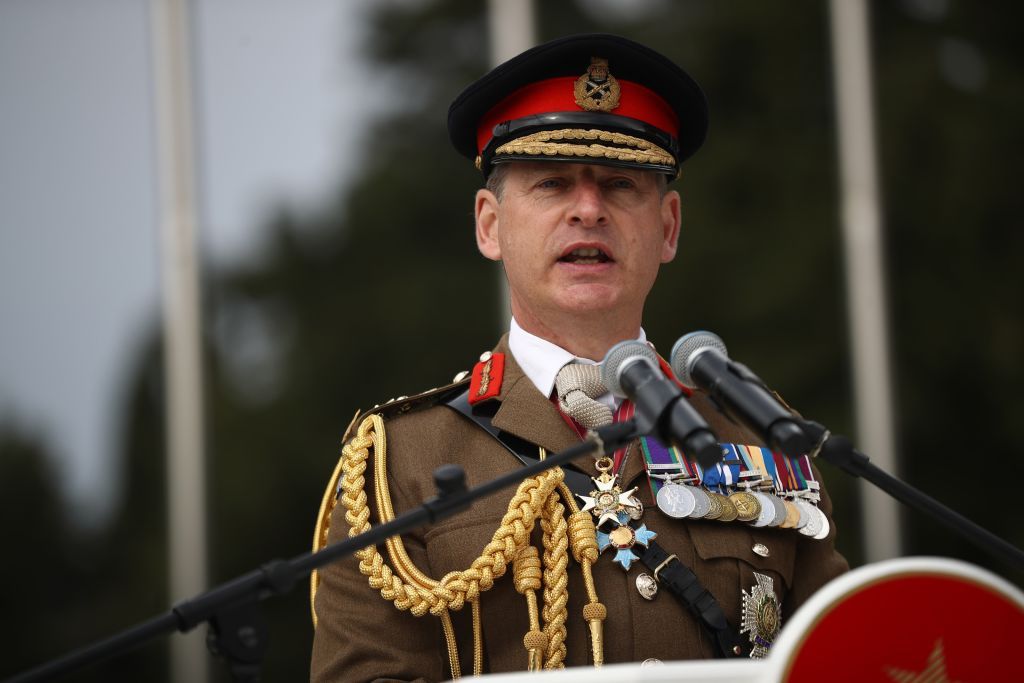 Russia collects intel on Ukraine's energy infrastructure, says military intelligence
Speaking on Ukrainian TV, Military Intelligence Deputy Chief Vadym Skibitskyi said that Russian intelligence services are assessing Ukraine's energy infrastructure aiming to identify targets that impact the country's energy system.
To do so, Russia uses different methods of reconnaissance, including satellites, according to Skibitskyi.
"We are monitoring all issues related to the Russian intelligence on our energy facilities," Skibitskyi said during an interview with the "We-Ukraine" channel, published on July 23.
Russia has been targeting Ukraine's critical infrastructure since early October, openly admitting it was part of its strategy.
The attacks killed dozens of people and forced authorities to impose blackouts.
According to the Geneva Conventions, attacking vital public infrastructure constitutes a war crime.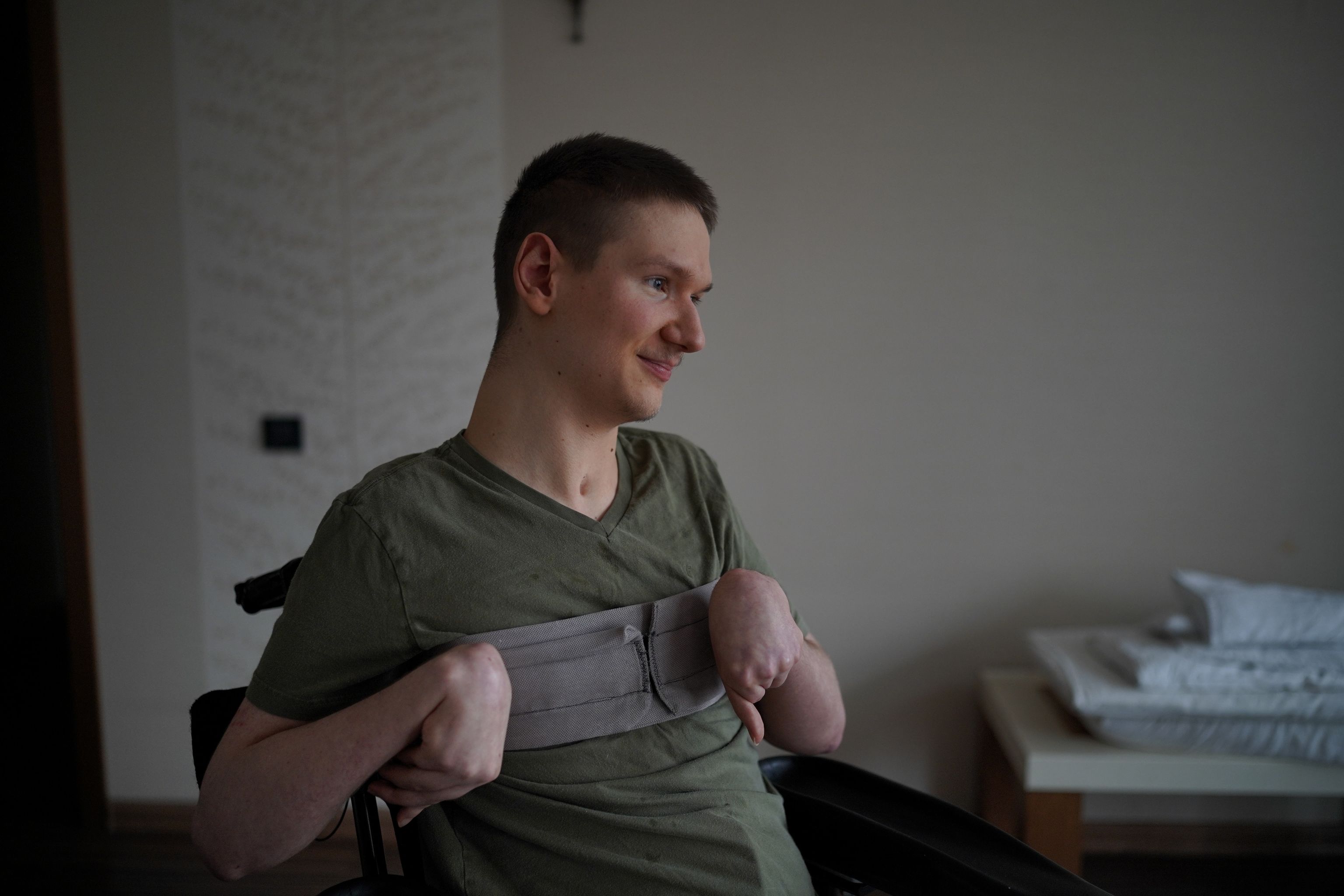 Ukraine destroys targets in Russian-occupied Crimea; Explosion reported in occupied Kherson Oblast
Ukraine destroyed a Russian oil depot and military warehouses in occupied Crimea, the Strategic Command of Ukraine's Armed Forces reported on July 22.
Sergey Aksyonov, the Moscow-installed head of the occupied peninsula, claimed that drones had "tried" to strike infrastructure and that emergency services had been dispatched.
Traffic over the Crimean Bridge, which connects the occupied peninsula with Russia's Krasnodar Krai, was reportedly halted on July 22.
In the evening of the same day, an explosion occurred in the house belonging to Heorhii Zhuravko, the Russia-installed head of occupied Oleshky in Kherson Oblast, the exiled mayor Yevhen Ryshchuk told Suspline on July 23.
It is yet unclear whether Zhuravko was at the site, as Ryshchuk said he no longer lives at this house.
However, according to Ryshchuk, locals spotted him at the site on the same day before the explosion.
Russia installed Zhuravko as head of Oleshky in May 2022, three months into the occupation of the city, which sits just across the Dnipro River from the regional capital.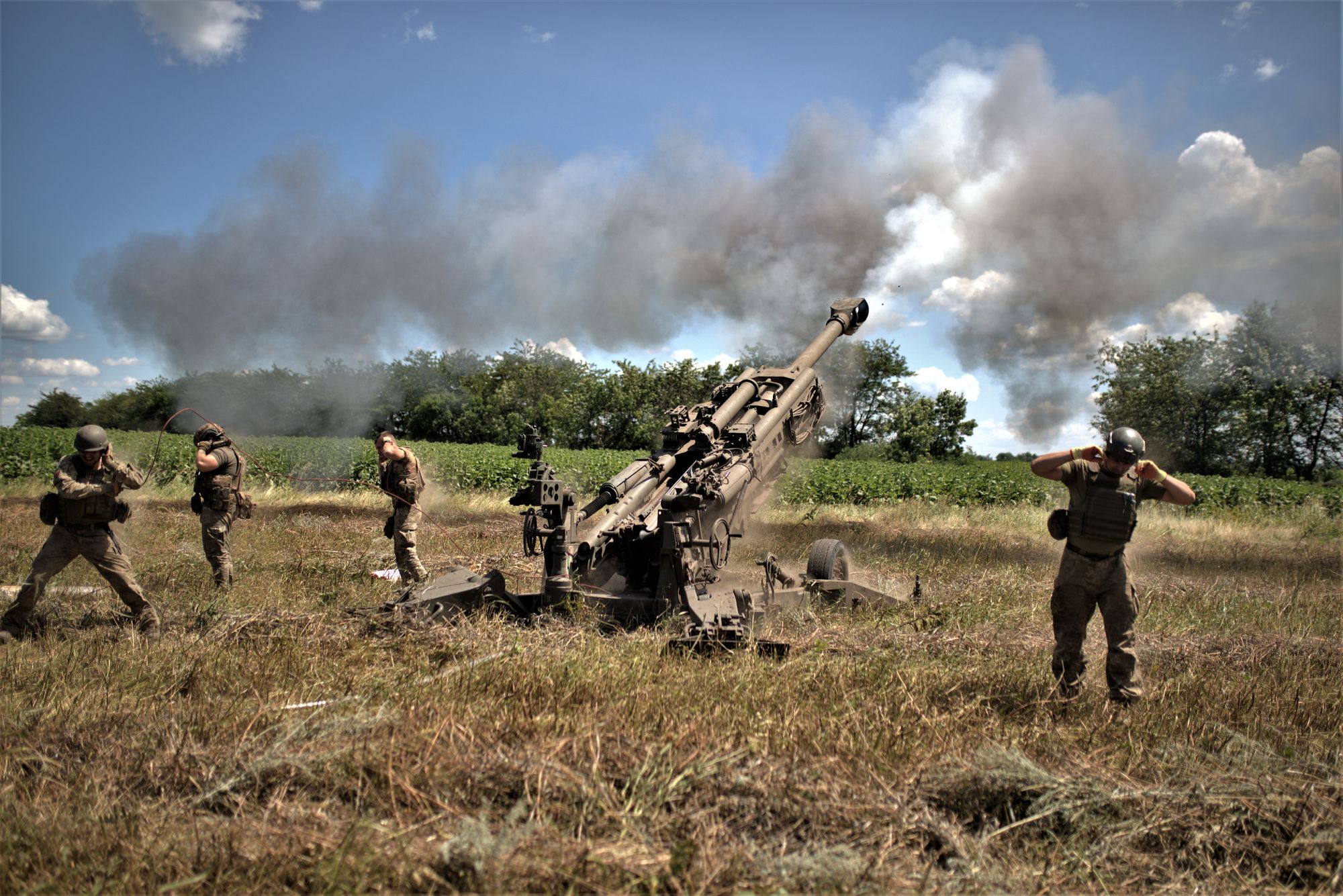 Russia destroys aid center in Chasiv Yar, kills 4 civilians across Donetsk Oblast in one day
Overnight on July 23, Russian troops attacked the front-line town of Chasiv Yar with cluster munitions, according to Donetsk Oblast Governor Pavlo Kyrylenko.
The governor said the attack hit the local culture center that was used as a humanitarian aid distribution point. He added that Russia's double-tap attack occurred when emergency services were trying to extinguish the fire at the center.
"The building of the Palace of Culture burned down. A small stockpile of humanitarian aid and medical equipment was destroyed there," Kyrylenko wrote on Telegram.
Chasiv Yar lies only five kilometers west of Bakhmut, which remains the scene of some of the heaviest fighting between Ukrainian and Russian forces. It undergoes constant Russian attacks.
According to Kyrylenko, Russian shelling across Donetsk Oblast killed four civilians and injured 11 on July 22.
People were killed in the settlements of Sofiivka, Avdiivka, Toretsk, and Fedorivka, Kyrylenko said.
Russian forces occupy large portions of Donetsk Oblast, and the region remains a target of recurrent attacks and shelling.