This audio is created with AI assistance
The wait is over — after almost a year of refusals and hesitation, Western-provided MIM-104 Patriot air defense systems have finally arrived and become operational in Ukraine.
On April 21 and 26, Ukraine's Air Force confirmed the full employment of two Patriot batteries.
As Ukraine's own Soviet-era air defense capabilities are reportedly dwindling, Patriots are expected to take up the fight against not only Russian aircraft and cruise missiles but also ballistic systems Ukraine had nothing to counter with.
It also means that Patriots will be put to a serious battlefield test for the first time in at least 20 years, after two decades of upgrades and modifications.
In high-intensity combat against the hardest targets, the Patriot can confirm or disprove its widely-regarded reputation as one of the world's best air defense systems.
Pressing need
The Ukrainian Air Force discloses little to no information regarding the Patriots it acquired.
On April 21, following reports of the Patriots' arrival in Ukraine, the Air Force branch commander Lieutenant General Mykola Oleschuk published a picture of him standing next to the system's launcher.
The commander also confirmed the deployment of the MIM-104 in Ukraine with fully trained Ukrainian personnel. Ukrainian crews completed the training in the United States and Germany between January and late March, even though a training course typically takes up to 10 months.
Later, the Air Force also published a video showing a Ukrainian-operated system. Judging from the launcher's specific woodland camouflage and the fact that it was mounted on a MAN truck, it was a German-donated system.
The Air Force said the Patriots, in its use, can intercept both aerodynamic and ballistic targets. Among its most desired targets, the Ukrainian personnel specifically mentions Russia's Sukhoi Su-35 fighter, known for its enhanced maneuverability, as well as Kh-22, a Soviet-made cruise missile type that Russia has repeatedly used to deliver devastating strikes on Ukrainian cities.
The Russian Kh-22 is responsible for one of the deadliest attacks on civilians: the Jan. 14 strike upon an apartment building in Dnipro that killed 45 people. The Air Force repeatedly stated it could not intercept this obsolete though destructive missile until the West provided Ukraine with Patriot systems.
Judging from the video, the German-donated Patriot battery was deployed with Ukraine's 138th Air Defense Brigade based in Dnipro and responsible for covering the country's eastern regions from Sumy to Zaporizhia.
"Arms manufacturers now have a unique opportunity to examine their performance claims here, on the battlefields of Ukraine," Oleschuk said.
"So we will try this."
From the beginning, Ukraine positioned Patriots as the lacking component to counter Russia's extensive use of ballistic systems, such as Iskander Ms.
The Ukrainian calls for Patriot systems were also triggered by the threat of Russian use of Iranian-provided ballistic missile systems Fateh-110 and Zolfagar.
Despite many fears, Russia has not yet used or acquired Iranian missiles. The Iranian support of Russia was considered a major threat to Ukraine's longer-range air defense, which still relies heavily on old S-300 family systems and Buk M1s.
And meanwhile, Ukraine finds itself in a very shaky situation regarding its own stockpile of S-300 and Buk-M1s, which, according to the leaked Pentagon papers, were expected to run empty by May.
Yet, over the last weeks, the Ukrainian Air Force continued countering new attacks, intercepting most of the incoming Russian missiles. Overnight into May 1, the Ukrainian military reported having destroyed 15 out of 18 cruise missiles Kh-101 and Kh-555 fired from Russian strategic bombers.
Nonetheless, Russian missiles that penetrated the Ukrainian defense inflicted devastating damage to the city of Pavlograd, where they reportedly hit a Ukrainian ammunition depot. According to local authorities, dozens of buildings were damaged, and at least 34 civilians were injured as of early May 1.
Besides, in theory, Patriot systems can be a solution against the Russian use of S-300/400 missiles switched to surface-to-surface mode as ballistic munitions, which time and again inflict damage upon Ukrainian cities.
But, according to the Air Force spokesman Colonel Yuriy Ihnat, this is hardly a workable solution. Russia has between 6,000 and 7,000 S-300 system munitions, which are inaccurate as surface-to-surface missiles but are also abundant and destructive.
At the same time, Ukraine, in any case, will always have a limited number of Patriot interceptors that cost at least $1 million apiece.
So, according to Air Force's Ihnat, it's better to combat Russia's launchers on the ground with longer-range surface-to-surface missiles like MGM-140 ATACMS, which Ukraine has been requesting from the U.S. for a long time.
Which Patriot did Ukraine get?
Ukraine's military did not reveal which version of the Patriot missile system it received.
Defense Express, a Kyiv-based defense consulting agency, identified it as the PAC-3 variant specialized in ballistic targets, the Ukrainian air defense's biggest problem.
The Air Force commander also published a selfie showing him standing next to what the Ukrainian Military Center, a defense expert community, identified as AN/MPQ-53 radar set. This might point out that the first Patriot fire unit acquired by Ukraine belongs to the PAC-2 interceptor family.
PAC-2 is the Patriot upgrade that particularly uses interceptors with blast fragmentation warheads that detonate in the target's proximity and thus destroy it with a certain degree of probability.
The version is believed to have an operational range of up to 160 kilometers and intercepts aircraft and cruise missiles at altitudes of up to 20 kilometers. Regarding ballistic missiles, the operational range is limited to some 40 kilometers.
At the same time, the PAC-3 family uses a more advanced Hit-To-Kill technology designed by Lockheed Martin. It has two interceptors that first destroy an incoming missile by colliding with it in a direct body-to-body impact and then also destroy the falling debris.
PAC-3 is thus expected to provide much more effective protection against ballistic missiles, the successful defense against which demands their complete destruction in the air.
Ever since the early 1990s, both PAC-2 and PAC-3 variants had numerous upgrades enhancing their capabilities.
On April 26, the Ukrainian Air Force reported the second Patriot battery, presumably coming from the United States, as part of a $1.8 billion defense aid package already operational in Ukraine. It's unknown whether the second Patriot battery uses PAC-2 or PAC-3 versions.
Apart from that, Ukraine currently expects transfers from The Netherlands, which vowed to provide Kyiv with not a complete Patriot battery but only two launchers and missiles.
For the sake of comparison, Ukraine's president Volodymyr Zelensky in his March 29 speech, said Ukraine needed 20 Patriot batteries. And the U.S. Army itself, according to the 2018 Military Balance database, operates nearly 50 Patriot batteries.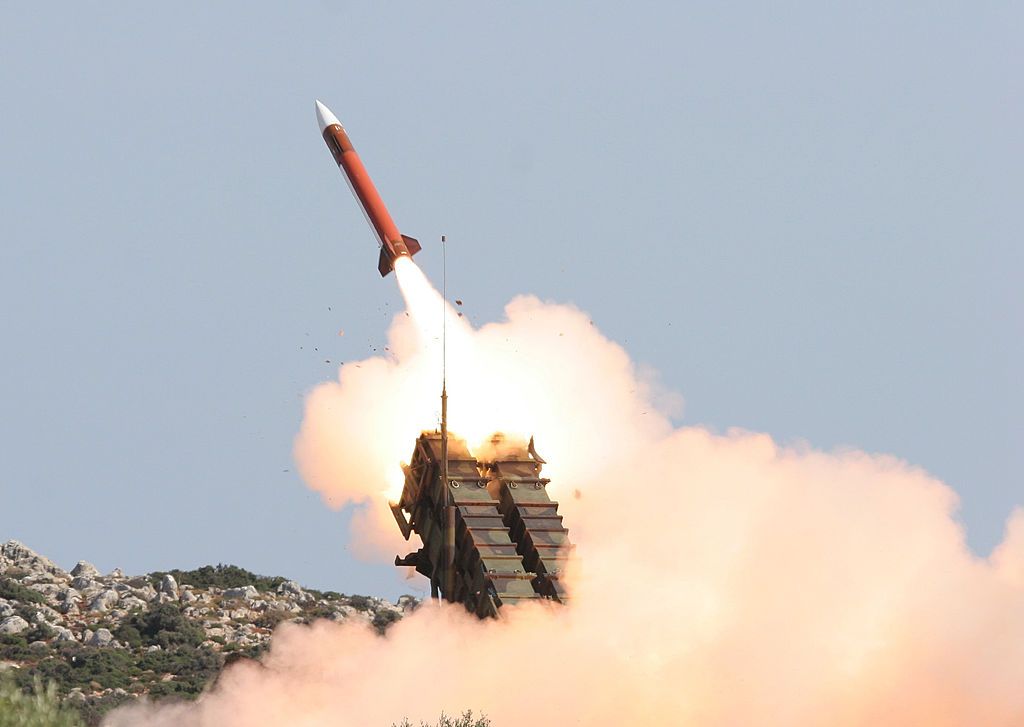 So the Ukrainian military, with its limited stockpile, will have to decide very carefully between the most important targets deep in Ukraine's rear it wants to protect with Patriots.
And it will have to defend the systems themselves. It's very unlikely that Ukraine will get Patriots deployed to front-line areas within the kill zone of Russian aircraft or tube and rocket artillery.
Now, Patriots are becoming a top priority target for Russia, which would get a lot of propagandistic bravado from having a famed U.S.-produced system destroyed in Ukraine.
Performance expectations
In Ukraine, MIM-104 Patriot meets possibly the most challenging battlefield it has ever seen throughout its history.
During its debut in the Gulf War of 1990-1991, the Patriots proved, for the first time, that ballistic missile defense was possible.
According to U.S. military statistics from that time, early PAC-2 intercepted 41 out of 42 Iraqi ballistic missiles R-17 Elbrus (more commonly known as "Scud"). However, the official success rate was severely challenged and declared exaggerated and "misleading" by a U.S. Congress report released in 1992.
During the 2003 invasion of Iraq, PAC-3s and PAC-2 GEM variants were documented demonstrating a success rate of close to 100%, having destroyed 14 Iraqi Scud and Luna-M (FROG-7) tactical ballistic missiles fired at U.S. rear facilities.
Since then, the Patriots have seen constant updates and improvements.
But their actual combat history post-2003 is mostly about the Israeli military downing drones coming from Syria – and sometimes failing to intercept. However, in September 2014, an Israeli Patriot downed a Syrian Air Force Sukhoi Su-24 tactical bomber.
Regarding Saudi Arabia, Patriots were also seen engaging the same old Scud missiles fired by Houthi rebels from Yemen, and there's also a history of successes and failures.
The Patriots are now facing a stockpile of far more advanced and variable Russian targets in Ukraine.
According to Ukraine's military intelligence, as of late March, Russia had nearly 15% of its pre-2022 tactical missile stockpile, which includes ballistic systems Iskander.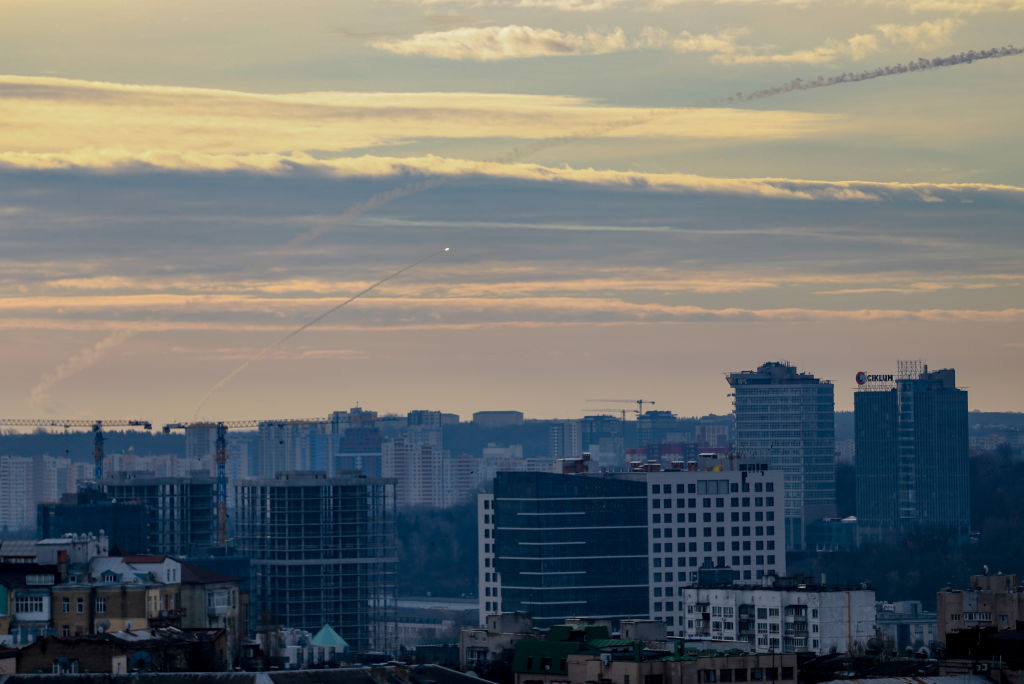 Nonetheless, despite the alleged degradation, Russia continues with its massive missile attacks on Ukraine's territory.
On April 28, according to Ukraine's military, Russia fired 23 air-launched Kh-101 and Kh-555 cruise missiles in the first massive strike since March 9. A Kh-101 missile missed by Ukraine's air defense hit a residential building in the city of Uman, killing 23, including four children.
---
Note from the author:
Hello! My name is Illia Ponomarenko, the guy who wrote this piece for you.
I hope you found it useful and interesting. I work day and night to bring you quality stories from Ukraine, where Russia is waging the biggest war in Europe since WWII. My little homeland, Donbas, is now the site of the worst fighting. We are helping to keep the world informed about Russian aggression.
But I also need help from every one of you — to support Ukrainian wartime journalism by donating to the Kyiv Independent and becoming our patron.
Together, we can help bring peace to Ukraine.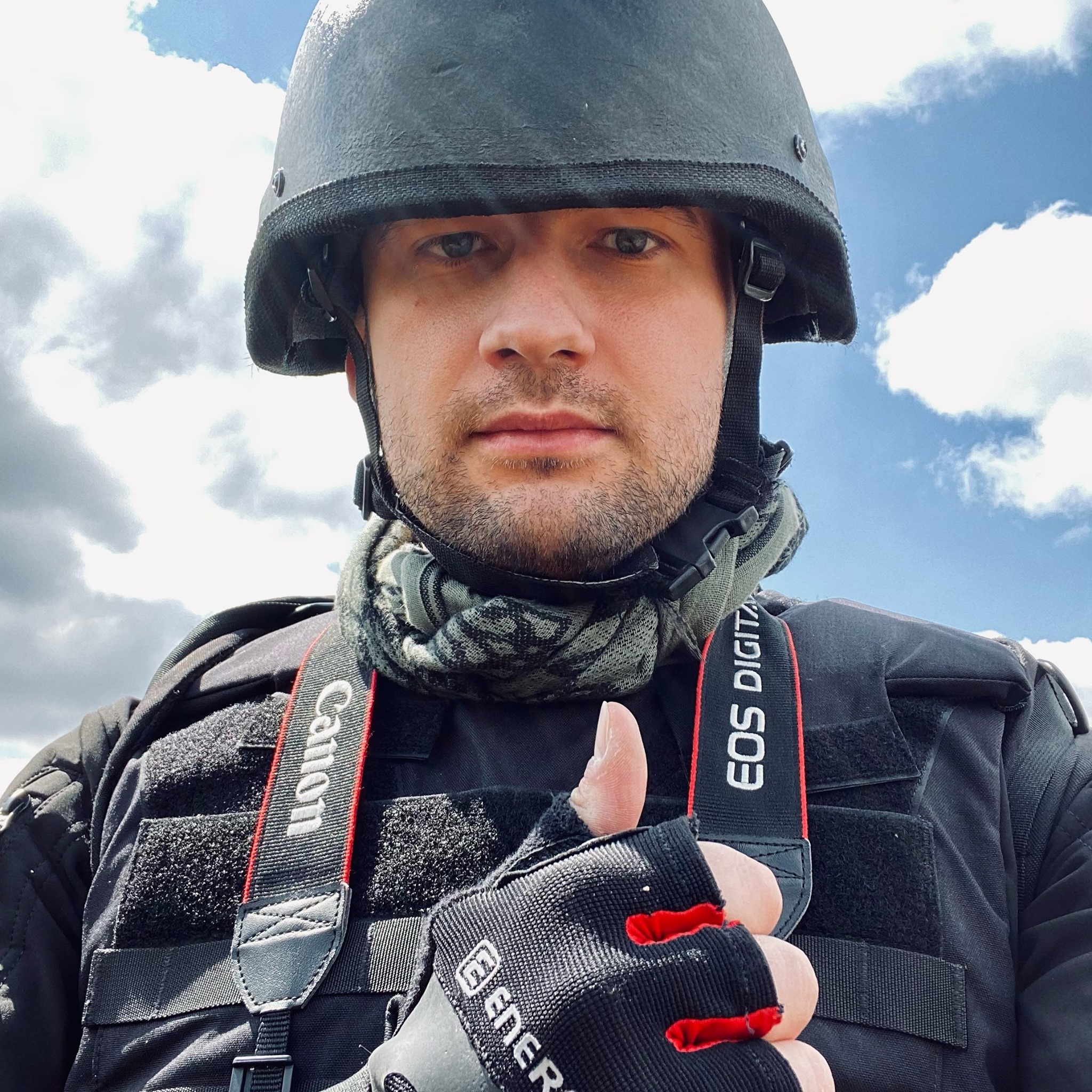 Illia Ponomarenko
Former Defense reporter
Illia Ponomarenko was a defense and security reporter at the Kyiv Independent in 2021-2023. He has reported about the war in eastern Ukraine since the conflict's earliest days. He covers national security issues, as well as military technologies, production, and defense reforms in Ukraine. Besides, he gets deployed to the war zone of Donbas with Ukrainian combat formations. He has also had deployments to Palestine and the Democratic Republic of the Congo as an embedded reporter with UN peacekeeping forces. Illia won the Alfred Friendly Press Partners fellowship and was selected to work as USA Today's guest reporter at the U.S. Department of Defense.