This audio is created with AI assistance
Russian troops "massively shelled" settlements across Kherson Oblast and the regional capital, killing 16 and injuring at least 22 people on May 3, reported the Prosecutor General's Office.
Twelve people were killed in Kherson. According to the prosecutors, Russian shelling hit some civilian infrastructure in the city.
Ukraine's Internal Affairs Ministry reported earlier in the day that Russian forces shelled a supermarket in Kherson at around 11 a.m. local time. According to the ministry's earlier reports, the victims include both supermarket employees and customers.
Around 6 p.m. local time, Kherson Oblast Governor Oleksandr Prokudin reported the shelling was ongoing. He said that a person was killed and four more civilians got wounded "just now."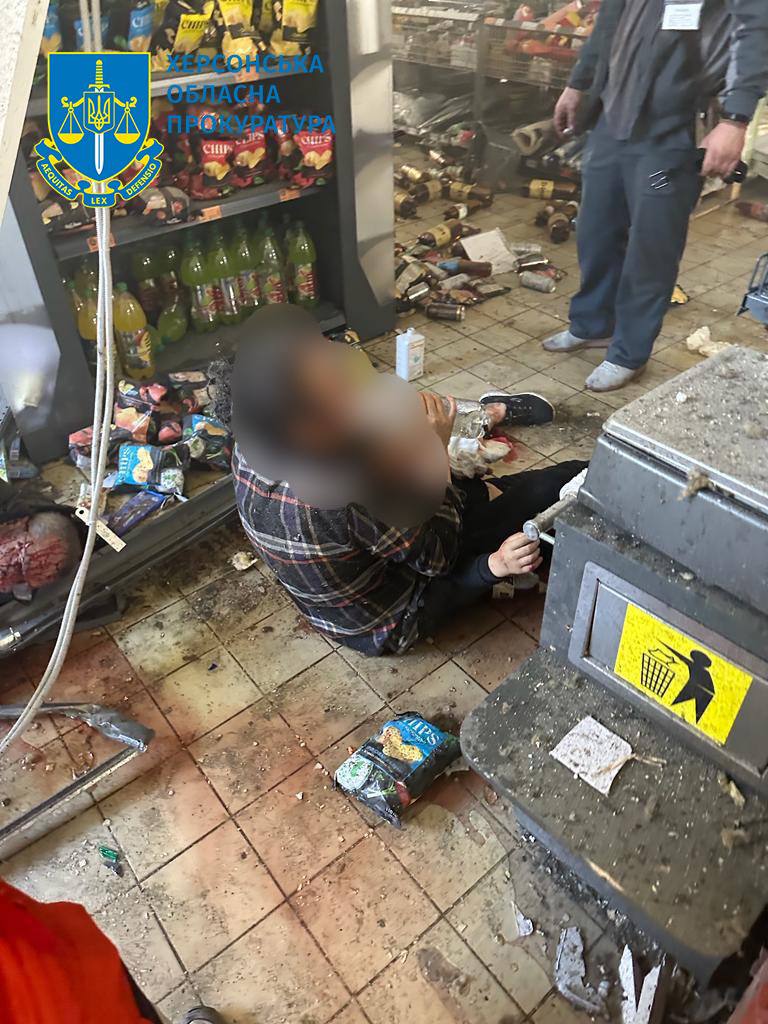 The Prosecutor General's Office reported that three more energy infrastructure workers were killed near the villages of Stepanivka and Muzykivka in Kherson Oblast.
"They repaired power grids after repeated attacks by the Russian troops," the prosecutors said.
One more person was killed in the Russian morning attack on the village of Darivka.
The city of Kherson and surrounding settlements have been under consistent Russian artillery fire since they were liberated in November, with Russian forces retreating to the east bank of the Dnipro River.
Kherson authorities are preparing to evacuate residents if the region comes under even more intense shelling.