This audio is created with AI assistance
Ukraine has been forced to do battle with less equipment than it needs because of the caution of its international partners, said Mark Carleton-Smith, the U.K.'s former top military commander, during his visit to Kyiv.
Carleton-Smith, who was in the country as part of the Warsaw International Forum, said he heard some "very sober" assessments of the "existential challenge" the country still faces from his Ukrainian interlocutors. The balance on the battlefield in some places is "pretty precarious."
"The reality for the Ukrainian armed forces is that they're having to prosecute the military campaign without being able to employ the full orchestra of three-dimensional warfare," of land, air, and sea, the former general told the Kyiv Independent in an interview. "Which means that the land forces are overexposed, which is one reason why the counteroffensive is being as deliberate as it is."
Kyiv has said the counteroffensive, launched in early June, had been delayed due to how slow weapon and ammunition supplies from the West have been. The operation has been slow-going, with reports of difficult fighting across the front.
Western partners have failed to ramp up their domestic ammunition production to tackle Ukraine's shortage. Yet, there is a great deal of pressure and expectations heaped on Ukraine for a decisive victory.  
Carleton-Smith said that the gradual, deliberate pace of arms support for Ukraine, which exacerbates battlefield challenges, is the unavoidable reality of international politics, but it's "a price that's being paid in the lives" of Ukraine's people and the destruction of its infrastructure.
The UN recorded over 9,000 civilians killed in the war so far, but actual numbers are expected to be significantly higher. Ukraine doesn't reveal its military losses, but they are, by many accounts, high as well.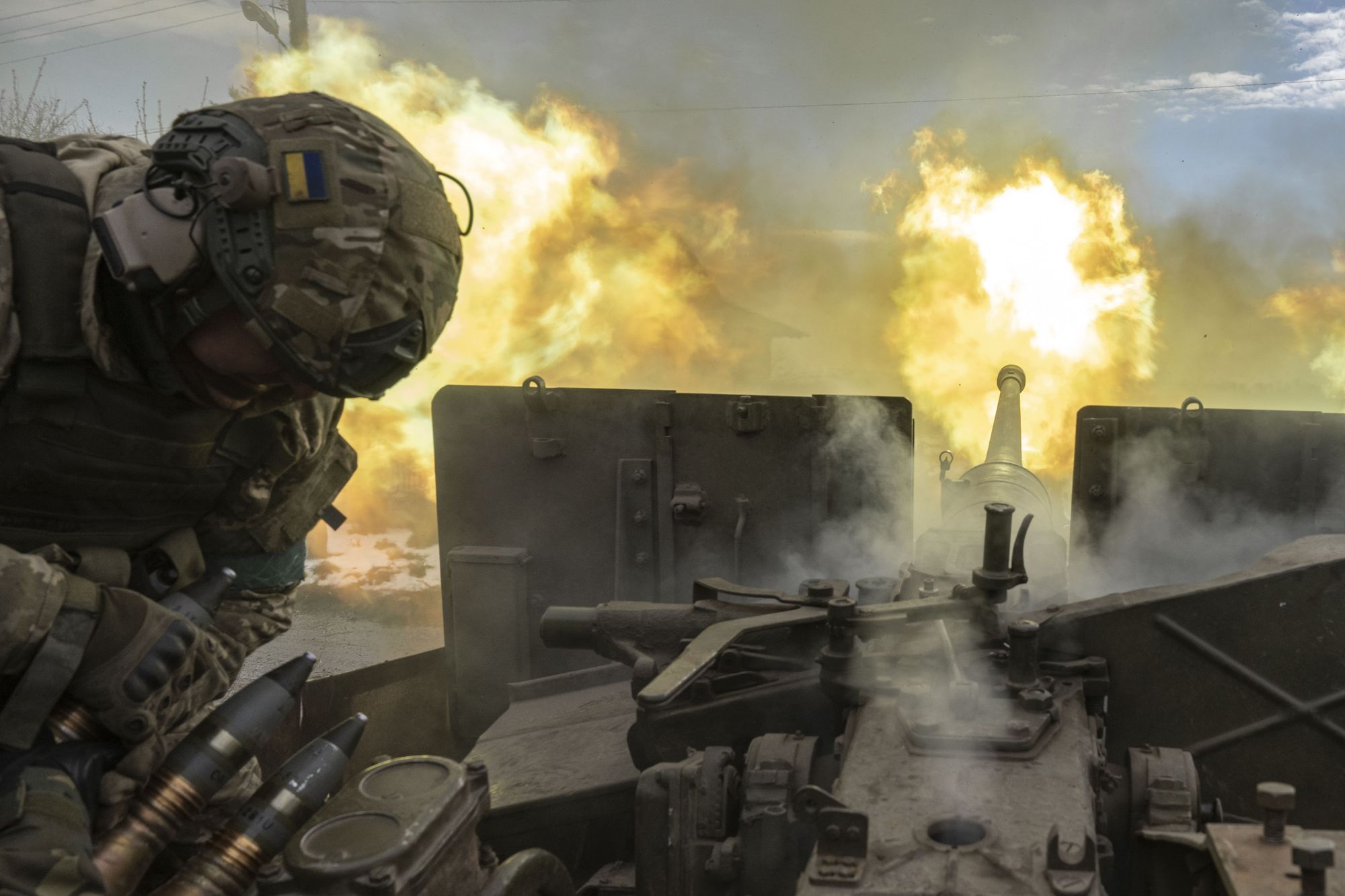 He pointed out that the world is not unified on Russia's invasion, as 41 countries with over half the world's population, refused to condemn the invasion, including countries like Brazil, India, South Africa, and Saudi Arabia.
He believes that securing the supplies of F-16 fighters and additional long-range weapons will still take more time. Counting the time it takes to absorb and integrate those capabilities, the planes are unlikely to get here in 2023, and the counteroffensive is over a month old already. Ukraine has already received Storm Shadow missiles from the U.K. but hopes to get ATACMS (Army Tactical Missile System) missiles from the U.S. too.
"I think the limitation for the Ukrainian armed forces is that they're unable to prosecute a deep battle across the full depth of Russia's military capability, particularly their command & control & logistics sites," he said. "Which means, amongst other things that it may well be a very significant obstacle to Ukraine managing a decisive and enduring military victory."
He added: "I'm confident and believe in the professional knowledge of the Ukrainian armed forces and the general staff leadership, that they're going to play a very difficult and complicated hand in as sophisticated a manner as they can."
However, regardless of how Ukraine's liberation goes, it's very likely that Russia will retain sufficient capability on Ukraine's borders that will need to be deterred in the future.
"I think that is a very strong argument for incorporating Ukraine into the (NATO) alliance because however the war ends… it's hard given Russian behavior today to be confident in a long term sustainable political solution and therefore it's hard to see a decisive conclusion to the war even if Ukraine enjoys very significant tactical success in Ukraine. The potential of a regenerated Russian threat will remain."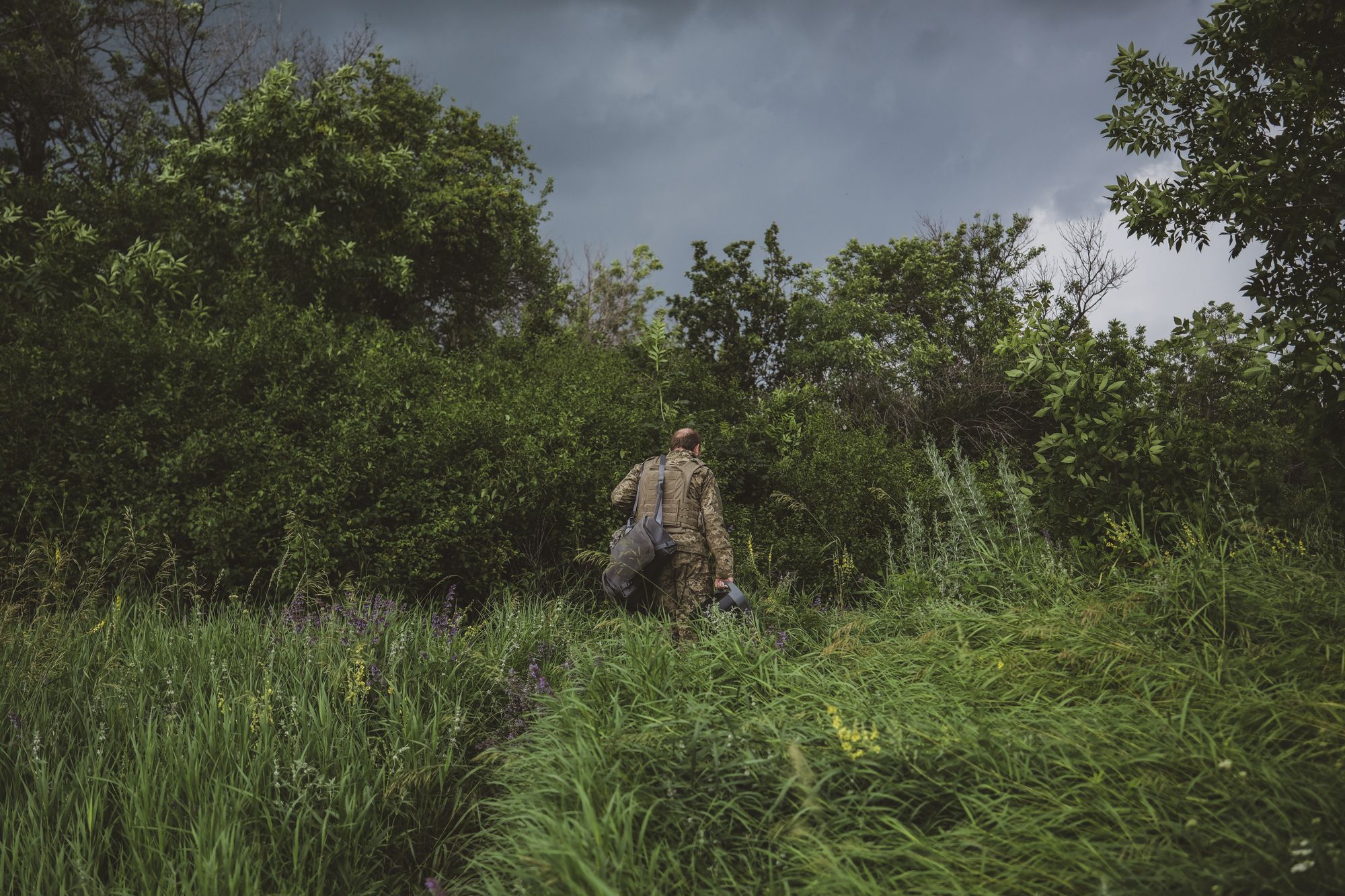 The general said that at the NATO summit in Vilnius on July 11-12, there will be arguments made that the incorporation of Ukraine is both a greater deterrent and a greater provocation to Russia. And many countries have historically been reluctant to anger Russia.
Ukraine's national press service Ukrinform reported that 23 of 31 alliance nations signed documents formalizing their support of Ukraine's membership. According to Kyiv, these countries include Portugal, Canada, Romania and Moldova, among others.
The Telegraph cited sources that Germany will block Ukraine's accession, fearing that this might lead to war with Russia. U.S. President Joe Biden has also said that Ukraine is "not ready" for membership and both countries want to avoid invoking Article 5. NATO allies agreed to remove the Membership Action Plan (MAP) from Ukraine's path toward accession, Foreign Minister Dmytro Kuleba said on July 10.
However, Russia has revealed many weaknesses through the invasion, making itself appear less threatening than before. Additionally, countries are starting to realize they may have misread Russia, which respects shows of strength more than appeasement.
This is why, he believes, foreign aid is seeing a stepped, incremental approach to the provision of weapons "that only months earlier have been out of scope and inconceivable."
"It's not inconceivable that the international community gets increasingly desensitized to providing Ukraine not just with the capability to defend itself but increasingly the capability to actually win."
Carleton-Smith said that the expectations in Kyiv are very high on the eve of Vilnius. The meeting is seen as a strategic opportunity to restate the case for Ukrainian membership in the alliance.
While he said he's not aware of the state of communications among the alliance's members, he would be surprised if there wasn't at least a sense that this was the start of a pathway towards membership for Ukraine, as a series of interim steps.
"The real challenge for Ukraine is how to convert a solution that is for the time less than full comprehensive membership but is nonetheless a pathway to membership and how to convert that into credible capability as soon as possible that's going to make a material difference to the Ukrainian armed forces on the battlefield," he said.
With Russia's full-scale invasion making many European countries rethink their peace and neutrality policies, there is strong rhetoric in many of these countries that they must arm themselves. But it remains to be seen whether the money to do so will be put up and if the defense industries can build that capacity. So far, their attempts have had mixed results.
"I think what we're going to witness is a generational revision of European defense security and energy policy which is going to rewrite that geometry over the next several decades and generation," he said.
"My generation has enjoyed the benefits of belonging to the 20th century post-war generation as we've described ourselves. We now need to recognize the responsibilities that we have to ensure that we're not the 21st century's pre-war generation."
Carleton-Smith said that Europe missed the opportunity to prevent Russia's invasion of 2022 by failing to react when it invaded in 2014.
"It was a moment missed," he said.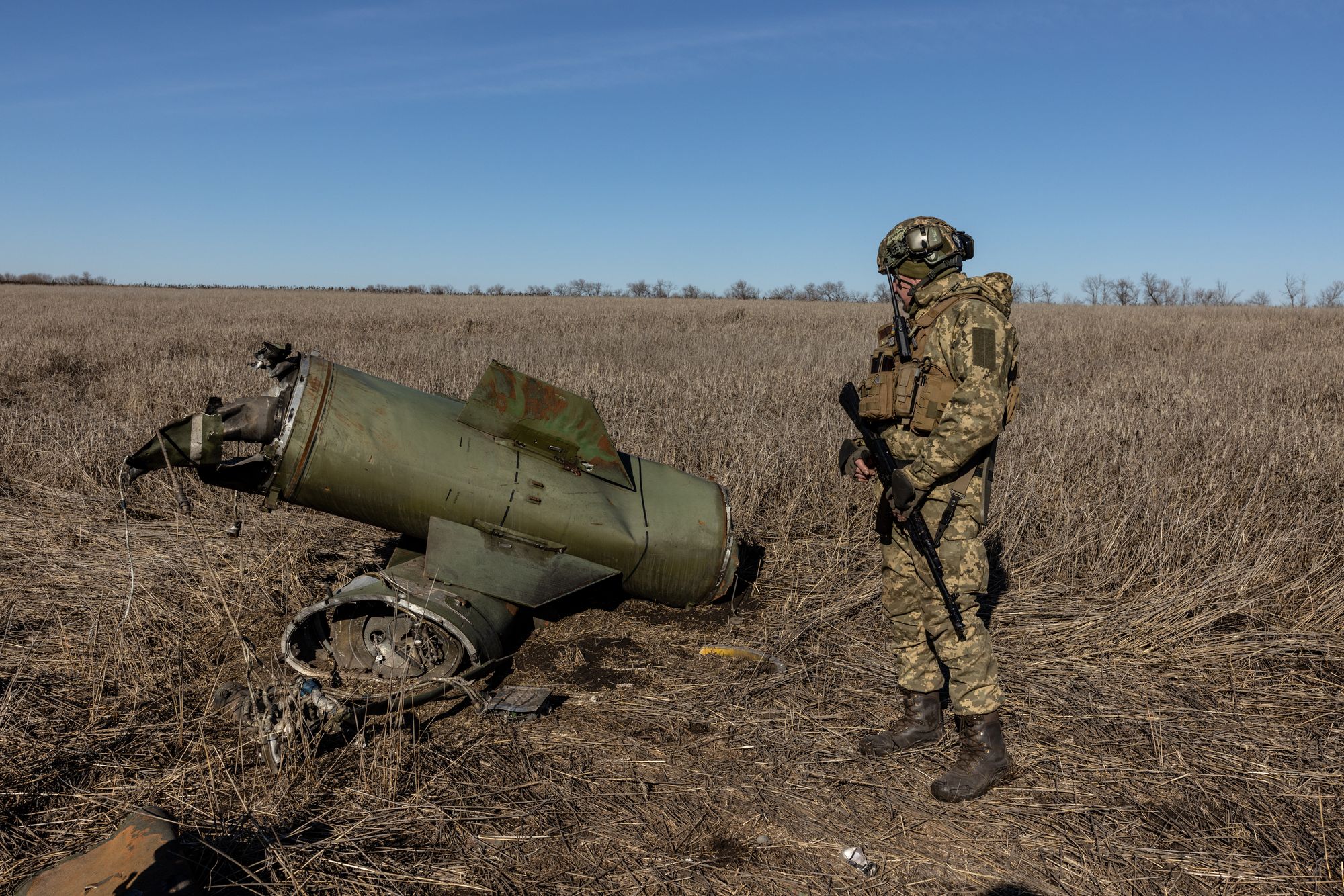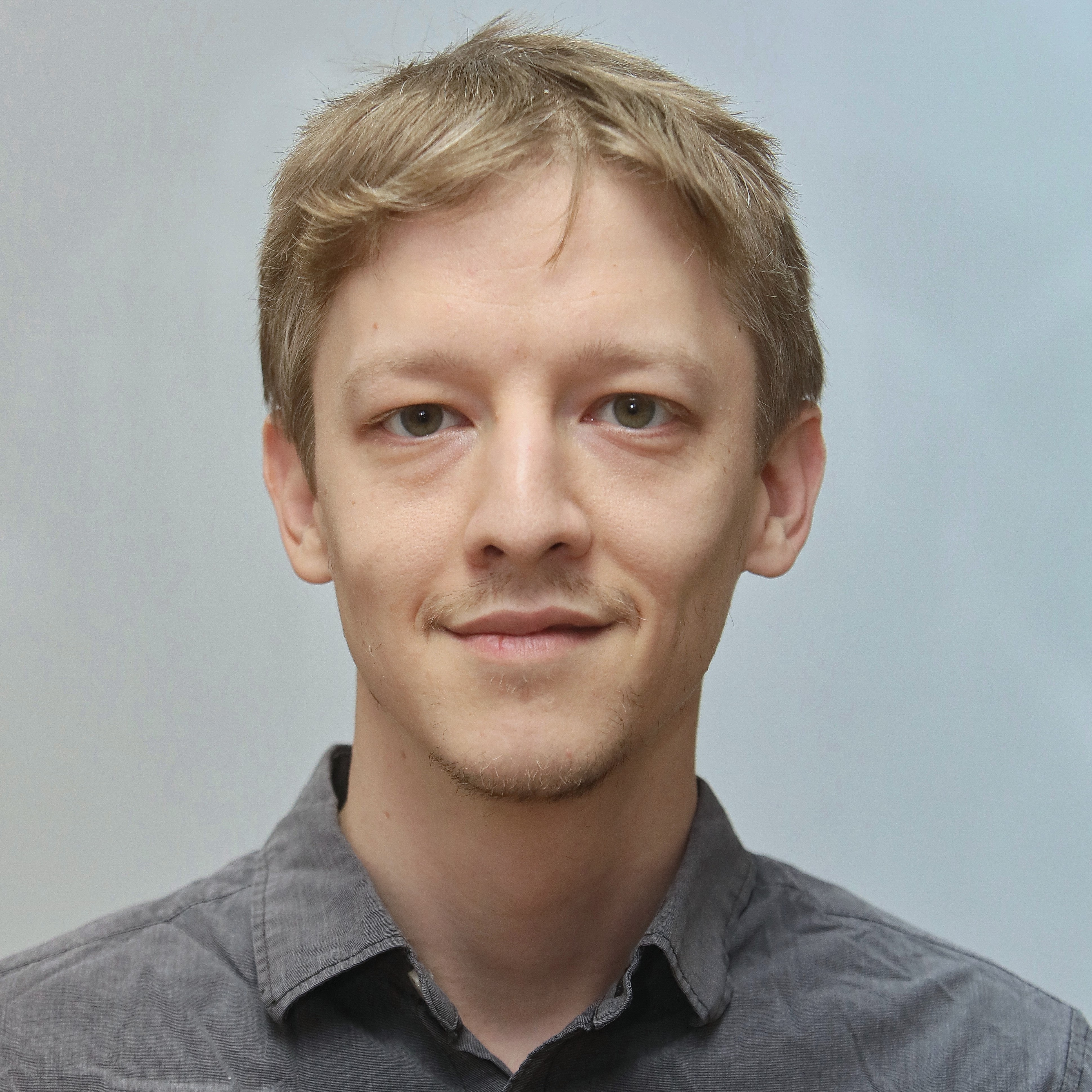 Igor Kossov
Reporter
Igor is a reporter at the Kyiv Independent. He has previously covered conflict in the Middle East, investigated corruption in Ukraine and man-made environmental damage in Southeast Asia. He has a Master's in Journalism from the CUNY Graduate School of Journalism and was published in the Kyiv Post, USA Today, The Atlantic, Daily Beast and Foreign Policy.