This audio is created with AI assistance
Ukraine collected many promises at Vilnius, except the one it craved the most.
In a joint communique, the 31 NATO member states said Ukraine's future is in the alliance, which it will one day join. They got rid of the need for a Membership Action Plan, effectively reducing the number of steps the country needs to pass to get in.
They also launched the Ukraine-NATO Council, which is meant to enable closer coordination between the two, and extended the Comprehensive Assistance Package (which provided 500 million euros in defense aid so far) into a multi-year program.
The G7 countries came out with a pledge to create a bilateral assistance framework for Ukraine that others can join, while France said it will provide Ukraine with long-range missiles.
However, despite Kyiv's pleas, no time frame was provided when it came to Ukraine's actual membership. NATO Secretary General Jens Stoltenberg said Ukraine will receive an invitation to join when "the allies agree, and conditions are met," postponing the decision indefinitely.
The summit had left the Ukrainian delegation with a bitter taste.
President Volodymyr Zelensky, who said prior to the summit that "it's unprecedented and absurd when the time frame is not set," was forced to thank allies after the summit for their "practical and unprecedented support for Ukraine."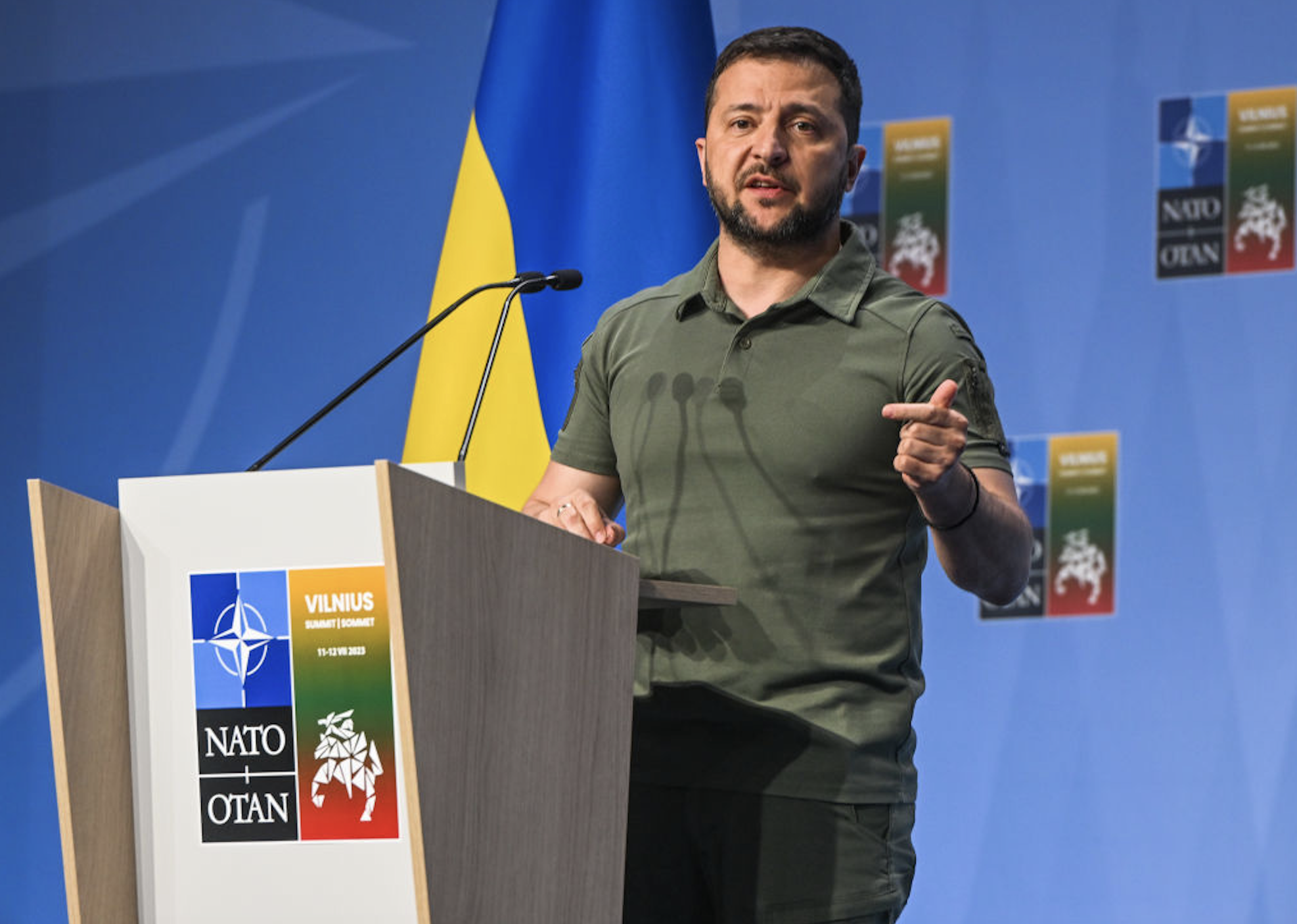 Lots of support and one failed gamble
Ukraine has collected a steady stream of military and financial support following the summit.
Norwegian Prime Minister Jonas Gahr Store said that Oslo would increase its aid to Ukraine by over $238.6 million, putting its total value for 2023 at $960 million.
The EU promised to devote 500 million euros to boost the production of ammunition for Ukraine and to replenish the stocks of EU member countries.
Ukrainian pilots will also train on F-16s starting in the late summer, with the planes to arrive no earlier than the end of the year from 11 NATO countries that have joined a coalition dedicated to providing the fighter aircraft to Ukraine.
French President Emmanuel Macron announced on July 11 the provision of SCALP-EG cruise missiles to join their British equivalent, Storm Shadow, provided by the U.K two months prior.
And Ukraine is now waiting to hear about the ATACMS, the provision of which is still up for debate in Washington.
"There are such conversations, but there is no decision" on the issue of ATACMS yet, Zelensky said at a press conference.
German Chancellor Olaf Scholz and Defense Minister Boris Pistorius also are to present a package worth $770 million, including Patriot missile systems, Leopard tanks, Marder vehicles, and artillery ammunition.
However, Zelensky came to Vilnius to receive security guarantees and a time frame for potential NATO membership. He was public about his intent.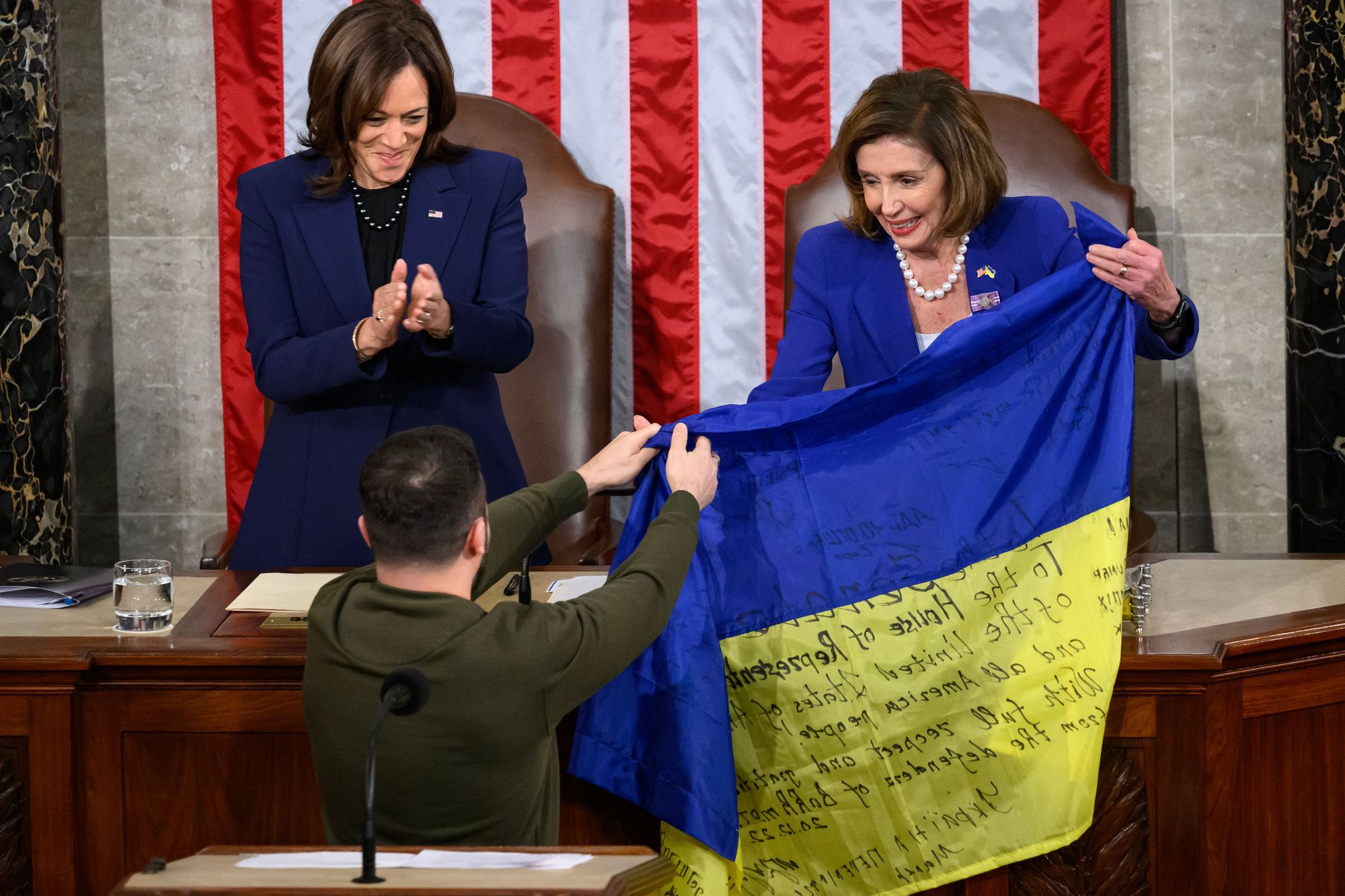 "We value our allies... But Ukraine also deserves respect. Now, on the way to Vilnius, we received signals that certain wording is being discussed without Ukraine," he wrote prior to the summit.
Zelensky was particularly dissatisfied with the "vague wording about 'conditions' (which) are added even for inviting Ukraine."
He concluded that there appears to be no readiness to invite Ukraine and make it a member. "Uncertainty is weakness," he concluded.
According to the Washington Post, the aggressive tone did not strike well with the U.S.
U.S. officials considered watering down what Kyiv would be offered after Zelensky's comment, the Washington Post wrote, citing "six people familiar with the matter."
U.K. Defense Secretary Ben Wallace addressed the issue by saying Ukraine must show "gratitude" to allies to keep support intact.
"There's a slight word of caution here, which is, whether you like it or not, people want to see gratitude," he added, referring to those in the U.S. and other countries that question the need to continue to provide aid to Ukraine.
U.S. National Security Adviser Jake Sullivan said on July 12 that "the American people do deserve a degree of gratitude … for their willingness to step up."
Zelensky soon backed down, choosing a friendlier tone after the summit.
He praised the "practical and unprecedented support for Ukraine" and said that at the summit, Ukraine had obtained "unambiguous clarity that Ukraine will be in NATO."
Biden chalked Zelensky's earlier statements up to the understandable pressure he is under.
German Defense Minister Boris Pistorius said "the assurance is there: Ukraine will become a NATO member as soon as the preconditions are met. That's an agreement that hasn't previously existed with such clarity."
Ukraine and its allies understood the country wouldn't join NATO during the war, which would draw the alliance into a conflict with Russia. However, Zelensky said that Ukraine's people deserve certainty from the alliance. Many Ukrainians see themselves as fighting on NATO's behalf to protect Europe from Russia's threat, paying for it with their lives.
Lithuanian President Gitanas Nauseda, who hosted the event said: "Ukraine is buying us time with their blood, so we can prepare and give a strong retort to Russia."
And Russia will remain a threat after the hot phase of the invasion ends and it's hard to imagine that a political solution can be reached, given Russia's current behavior, Mark Carleton-Smith, the former top commander of the U.K. military, said in an interview.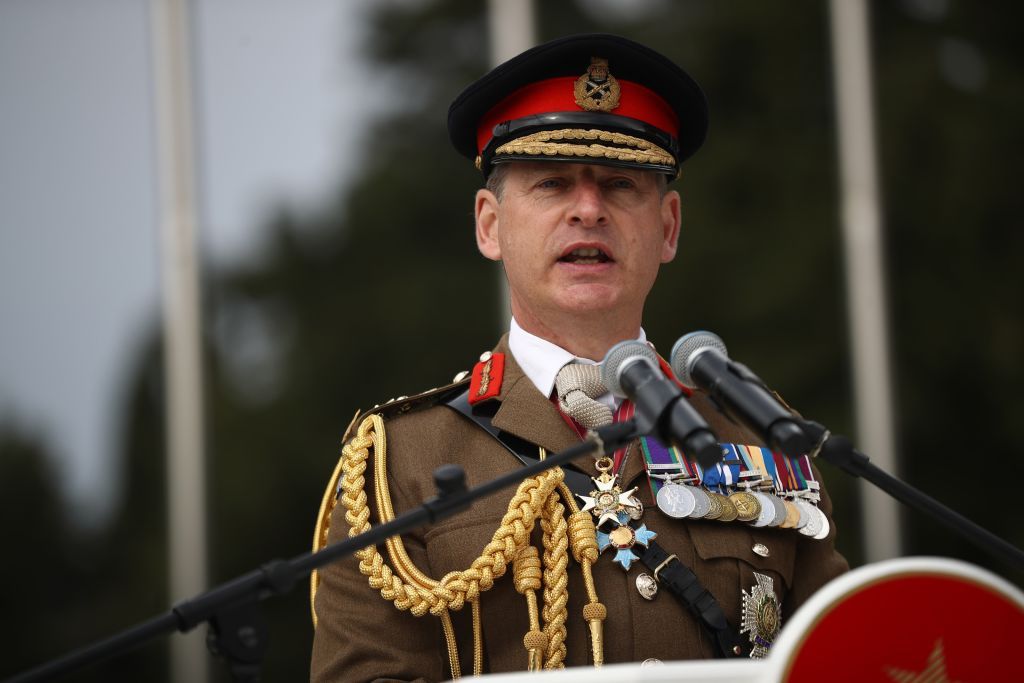 This outcome signals that the allies don't see eye to eye on the issue of providing Ukraine with a membership time frame.
Federico Borsari, a fellow with the Center for European Policy Analysis, wrote that the communique "inelegantly confirmed" that allies currently disagree on the invitation for Ukraine and that meeting those mysterious conditions may not be enough if disagreements remain.
This was on display when Biden flatly said in a recent interview that Ukraine was not ready for NATO. Germany is the other major member who is concerned about letting Ukraine in the door, concerned about the escalation with Russia.
Central European states are more supportive of Ukraine's accession, with 23 NATO members making declarations in its favor.
The council and guarantees
Now, Ukraine is trying to capitalize on what it did get from Vilnius.
The NATO-Ukraine Council will replace the previous format of cooperation between Kyiv and the alliance, the NATO-Ukraine Commission, which has existed since 1997.
Stoltenberg said the new format opens more opportunities for practical cooperation. During the public part of the meeting, he welcomed Zelensky as an "equal" and hoped to soon welcome him as an "ally."
Indeed, the council is supposed to be a body where allies and Ukraine sit as equal members for dialogue, decision-making, and talks about membership. It's also meant to be a crisis consultation mechanism between NATO and Ukraine.
However, while replacing the commission with the council was a good step, it was also a pretty small one, a half dozen analysts wrote for CEPA and the Atlantic Council. The fact that it served as a centerpiece of the communique and press moment suggests that it may have been one of the few things the allies agreed on.
As for assistance, Ukraine will see continued support through the Comprehensive Assistance Package. According to the communique, it's meant to "help rebuild the Ukrainian security and defense sector and transition Ukraine towards full interoperability with NATO.
Allies will continue to fund the CAP in a sustained and predictable way.
The G7 states, in turn, issued their own pledge to create a framework for bilateral security assistance to Ukraine, including "modern military equipment across land, air and sea — prioritizing air defense, artillery, long-range fires, armored vehicles and other key capabilities such as combat air and by promoting interoperability."
They also said it would also help build up Ukraine's industrial base, train troops, share intelligence and build cyber defense capabilities.
Zelensky tried to spin the commitments as security guarantees, however, they fall short of being guarantees, according to the Institute for the Study of War.
Biden called it a "powerful statement" of commitment, which would "help Ukraine build strong capable defense across land, air and sea."
Yet Patrick Turner, former assistant secretary at NATO, wrote that "there is vague talk of security assurances from key allies" that are "unlikely to add up to much, to end the war or to deter Russia."
Speaking before the summit, Carlton-Smith said that while bilateral aid is not immaterial, it's not even that useful. He said what Ukraine needs strategically is the strongest security guarantee that it can possibly have, not just to contain tomorrow's Russia but also to underwrite national civic confidence in Ukraine, which would aid in its reconstruction.
Think tank Center for Army, Conversion and Disarmament Studies Director Valentin Badrak said that the types of weapons the allies have chosen to provide, the timing for F-16s, and the lack of news about the ATACMS shows that they're more interested in a slow offensive for Ukraine than an end to the hot phase of the war in 2023.
He wrote that it's in Ukraine's best interest to kickstart its own munitions production, as well as create joint munitions production projects jointly with other countries and acquire more advanced Western military technology.
Where tech is concerned, the NATO allies also committed to investing at least 2% of their GDP on defense and 20% of their defense budgets on major equipment, including related R&D.
But scaling up military production may be easier said than done. In a recent investigation, the Kyiv Independent found that European states have failed to kick their planned ammunition production into high gear due to protectionism and red tape.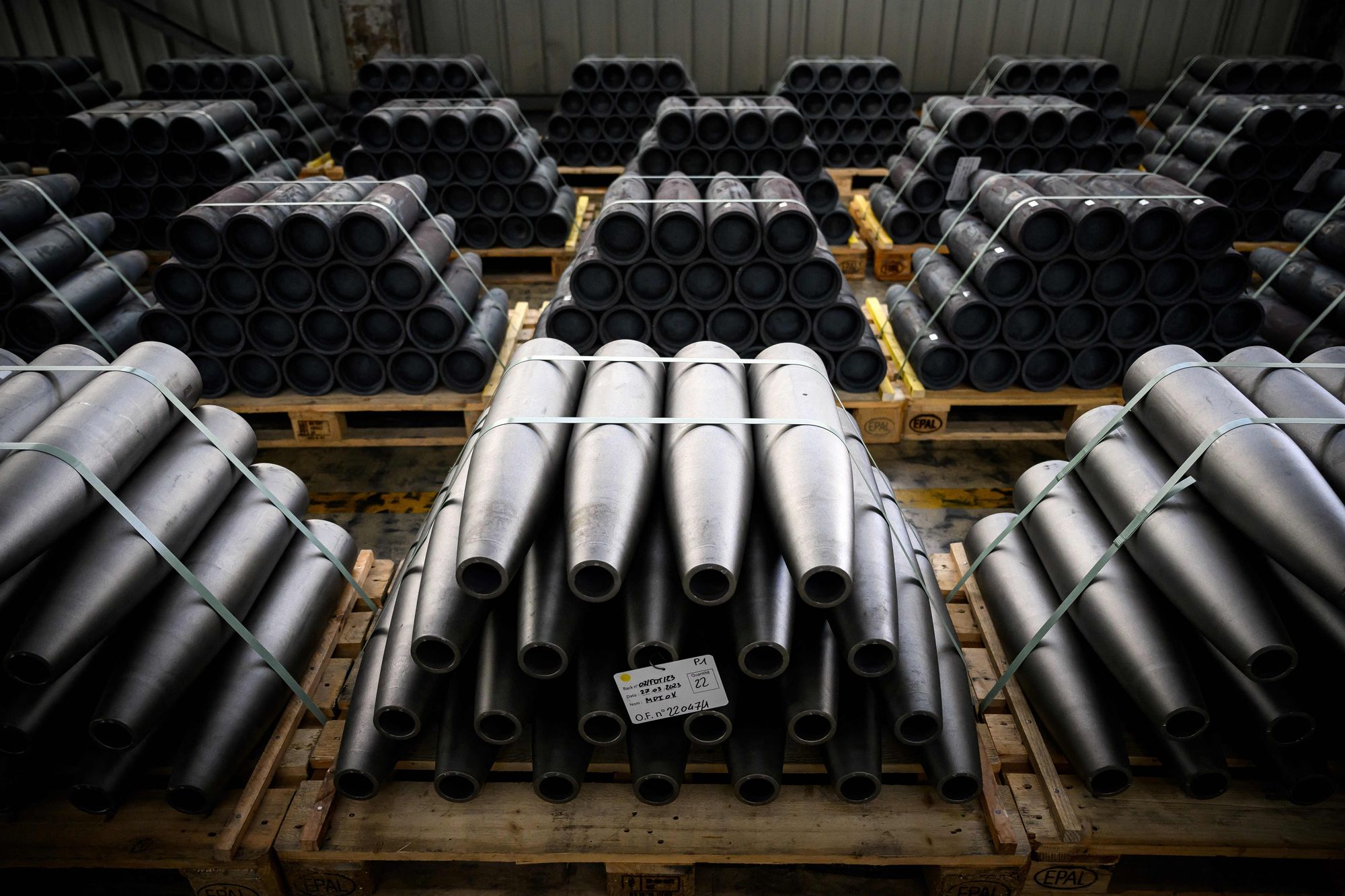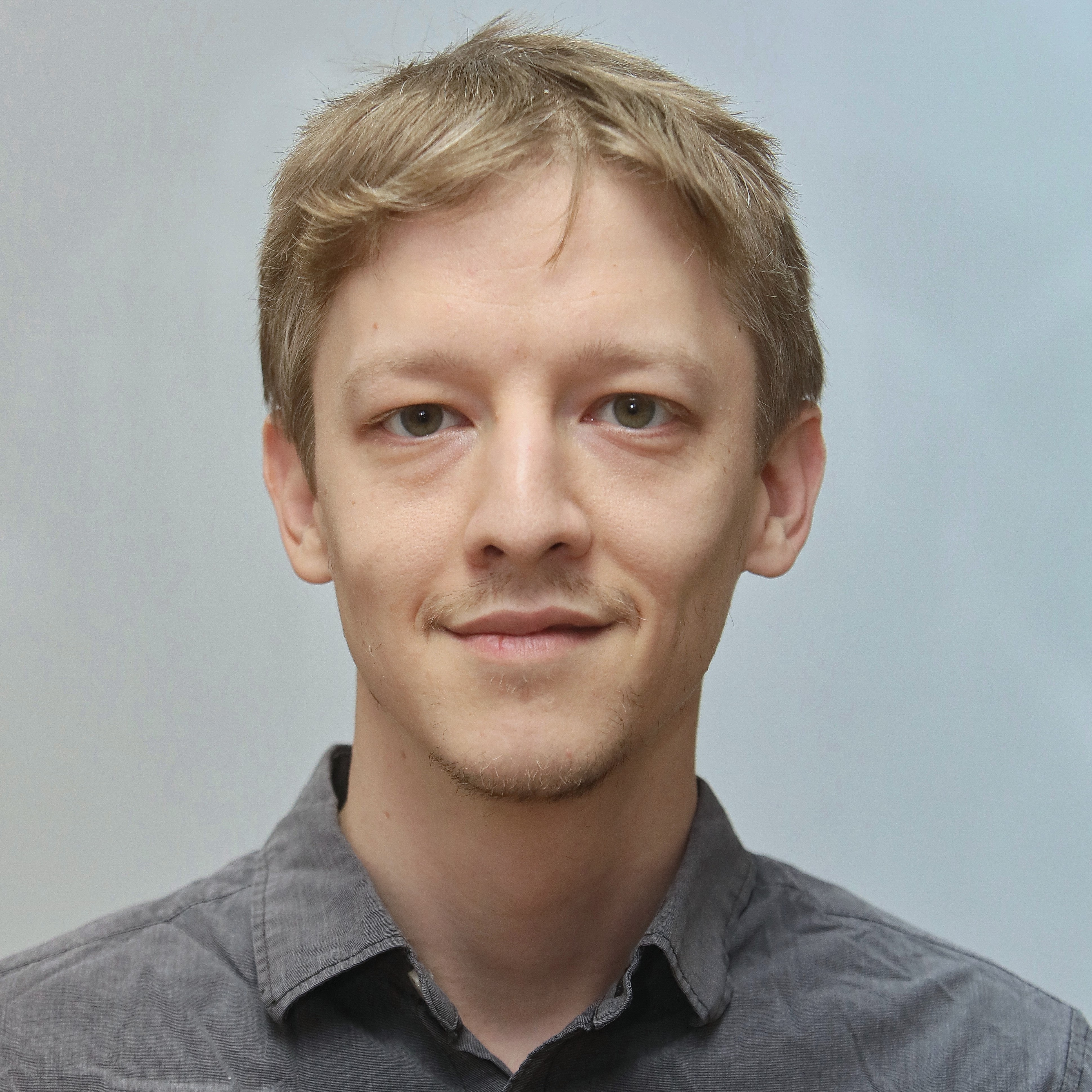 Igor Kossov
Reporter
Igor is a reporter at the Kyiv Independent. He has previously covered conflict in the Middle East, investigated corruption in Ukraine and man-made environmental damage in Southeast Asia. He has a Master's in Journalism from the CUNY Graduate School of Journalism and was published in the Kyiv Post, USA Today, The Atlantic, Daily Beast and Foreign Policy.