This audio is created with AI assistance
Key developments on Nov. 13:
Ukrainska Pravda writes several top commanders to lose their jobs, defense ministry denies 'some media reports'
Russian shelling of downtown Kherson kills 2, injures 10
Training center for Ukrainian F-16 pilots opens in Romania
Pistorius confirms plan to double Germany's military aid to Ukraine for 2024
Norway allocates $90 million in humanitarian aid to Ukraine
The Defense Ministry is considering the potential dismissal of three commanders within Ukraine's Armed Forces, Ukrainian media outlet Ukrainska Pravda reported on Nov. 13, citing unnamed sources in the country's military and political leadership.
According to Ukrainska Pravda, Defense Minister Rustem Umerov is preparing requests to dismiss Medical Forces Commander Tetiana Ostashchenko, Oleksandr Tarnavskyi, the commander of the southern Tavria Group, and Joint Forces Commander Serhii Naiev.
Hours after Ukrainska Pravda published the report, the Defense Ministry issued a "response to all media inquiries" saying that "information published by a number of media outlets is not true."
The ministry didn't specify to which reports it was reacting to.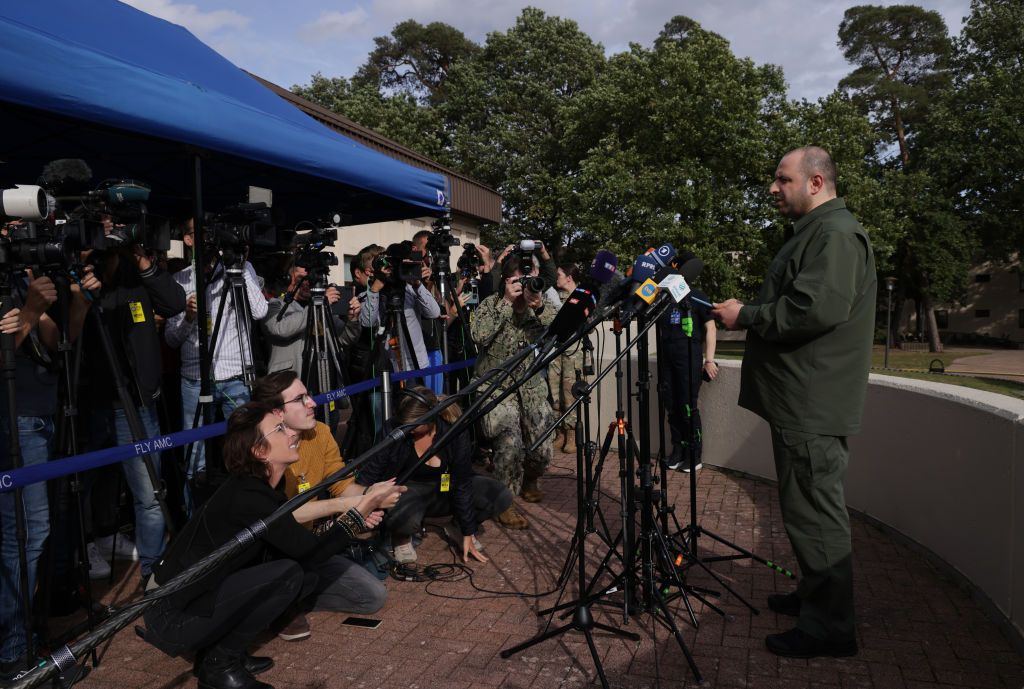 "The Defense Ministry does not comment on rumors or unverified information. Everyone works as usual, and decisions are discussed in coordination with the General Staff."
Ukrainian paramedics and volunteers have reportedly called on the country's leadership to fire Ostashchenko. In July, lawmaker Solomiia Bobrovska said that the Medical Forces Command has not purchased any first aid kits in 2023, and those provided through international aid were not properly checked.
The reasons for the possible dismissal of Tarnavskyi, who commands troops on the southern front line, and Naiev are unknown, Ukrainska Pravda wrote.
Serhii Nikiforov, a spokesperson for the Presidential Office, told Ukrainska Pravda that the office would announce the dismissals on its website if such decisions are approved.
Meanwhile, one of the media outlet's sources said the discussions on firing the three commanders have been ongoing for months.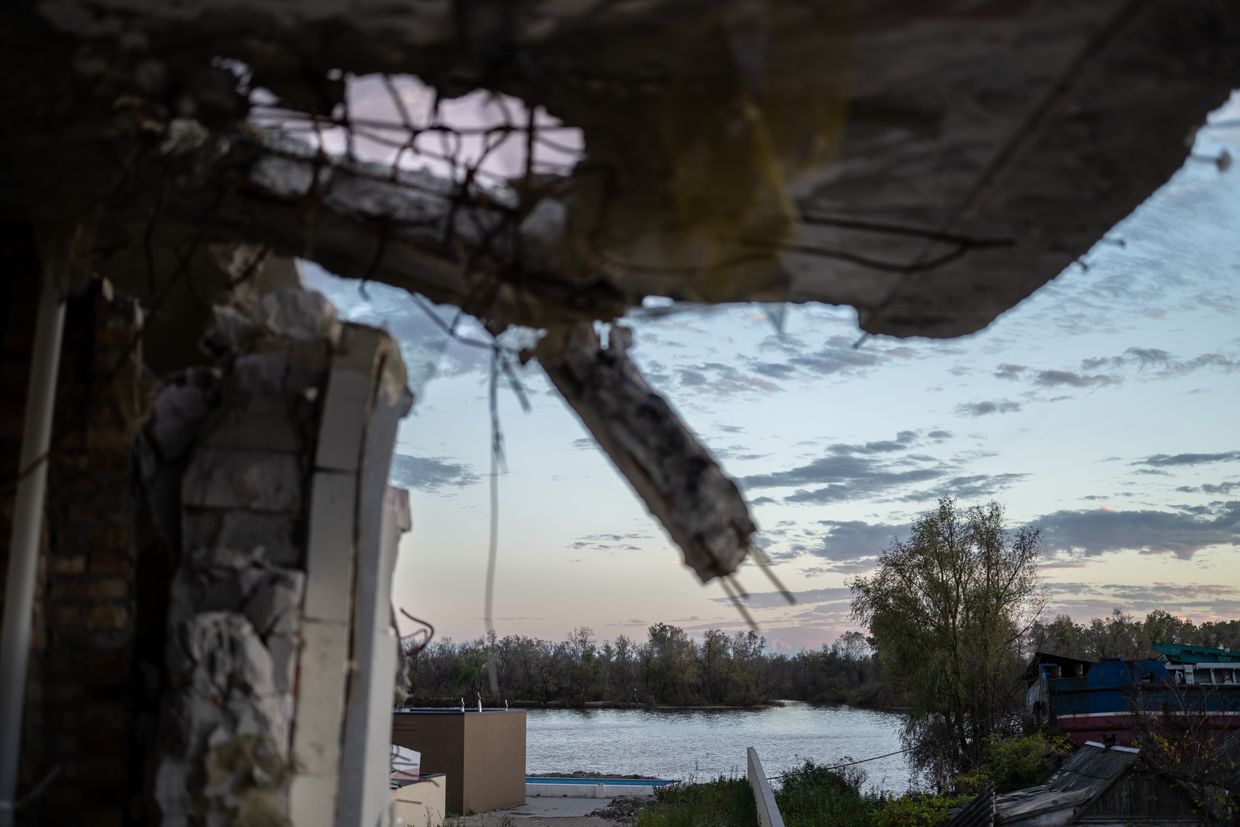 Training center for Ukrainian F-16 pilots opens in Romania
The training center for Ukrainian pilots to learn how to fly F-16 fighter jets has officially opened in Romania, Romanian Defense Minister Angel Tilvar announced on Nov. 13.
The training center is located at the 86th Air Base in Fetesti, 130 kilometers east of Bucharest.
"The center will be an international hub for F-16 pilot training and will facilitate increased interoperability between allies," Tilvar said.
Dutch Defense Minister Kajsa Ollongren was also present at the ceremonial opening.
Defense cooperation between European countries is important because no European country can ensure its own security alone, she said. "We have to work together."
President Volodymyr Zelensky announced on Nov. 7 that five Dutch F-16 fighter jets had already arrived.
"I'm grateful to the Netherlands and Prime Minister Mark Rutte for leading the way in supporting Ukraine," Zelensky wrote on X, formerly known as Twitter.
"We keep working together to welcome F-16s into Ukrainian skies as soon as possible."
The Netherlands will provide 12-18 F-16s for training purposes, but the jets will remain Dutch property and will only be flown in NATO territory, the Dutch Defense Ministry said.
The training of Ukrainian pilots began in Denmark this August in partnership with other nations of the "fighter jet coalition."
Washington later announced that it would launch its own training sessions for Ukrainian pilots in October.
The training coalition was originally formed in July with the purpose of using resources and facilities from Ukraine's allies to help train Ukrainian pilots.
Although the pace of F-16 procurement and training has picked up, it's estimated that the first Ukrainian pilots to undergo F-16 jet fighter training will not be ready to fly them until summer 2024.
Western aid
Norway will provide one billion Norwegian kroner ($89.7 million) in additional funding to domestic humanitarian aid organizations operating in Ukraine, Norway's Foreign Ministry announced on Nov. 13.
"Ukrainians are now facing a new, cold winter of war. Nearly 18 million people need humanitarian aid," Norwegian Foreign Minister Espen Barth Eide said.
The funds will help the Norwegian humanitarian aid organizations provide a variety of services, including "securing those who lose their homes, places to live, food, water, and sanitation," as well as offering "education, healthcare, and psychosocial support."
The ministry also said that Norway is increasing its participation in demining efforts in Ukraine.
Norway has provided Ukraine and other countries affected by Russia's invasion with 4.5 billion kroner ($404 million) in humanitarian aid since the start of the full-scale invasion.
The total value of assistance for these countries in 2022 was 10.7 billion kroner ($961 million). Oslo has further planned another 75 billion kroner ($6.7 billion) to be disbursed in tranches from 2023-2027.
In addition, Germany will double its military aid to Ukraine for 2024, raising the figure from 4 billion euros ($4.3 billion) to 8 billion euros ($8.6 billion), German Defense Minister Boris Pistorius said in an interview with the German broadcaster ARD on Nov. 12.
"This is a strong signal to Ukraine, showing we are not giving up on it," Pistorius said, amid rising concerns that the West's focus was shifting to the Israel-Hamas war.
The planned changes in Germany's budget allocation resulted from lessons learned from 2023, Pistorius said.
Funds earmarked for military aid to Ukraine were "quickly exhausted" this year, and Germany would prefer not to have to request additional funding for 2024.
The additional funding would first need to be approved by the Bundestag's budget committee, which is set to begin budget adjustments on Nov. 16. It would then go on to a vote in the parliament.
According to a report by Reuters on Nov. 11, unnamed diplomats said several countries, including Germany, had expressed hesitation about a proposed multi-year EU fund for military aid for Ukraine.
The sources did say that "many countries still wanted to commit at (the) EU level," but some preferred to continue providing funding on an annual basis instead of locking it in several years in advance.
Meanwhile, Germany will deliver two more IRIS-T air defense systems to Ukraine, Martin Jaeger, Germany's ambassador to Ukraine, said at the Formula for Ukrainian Success forum on Nov. 12.
Germany is the world's second provider of military aid to Ukraine after the United States.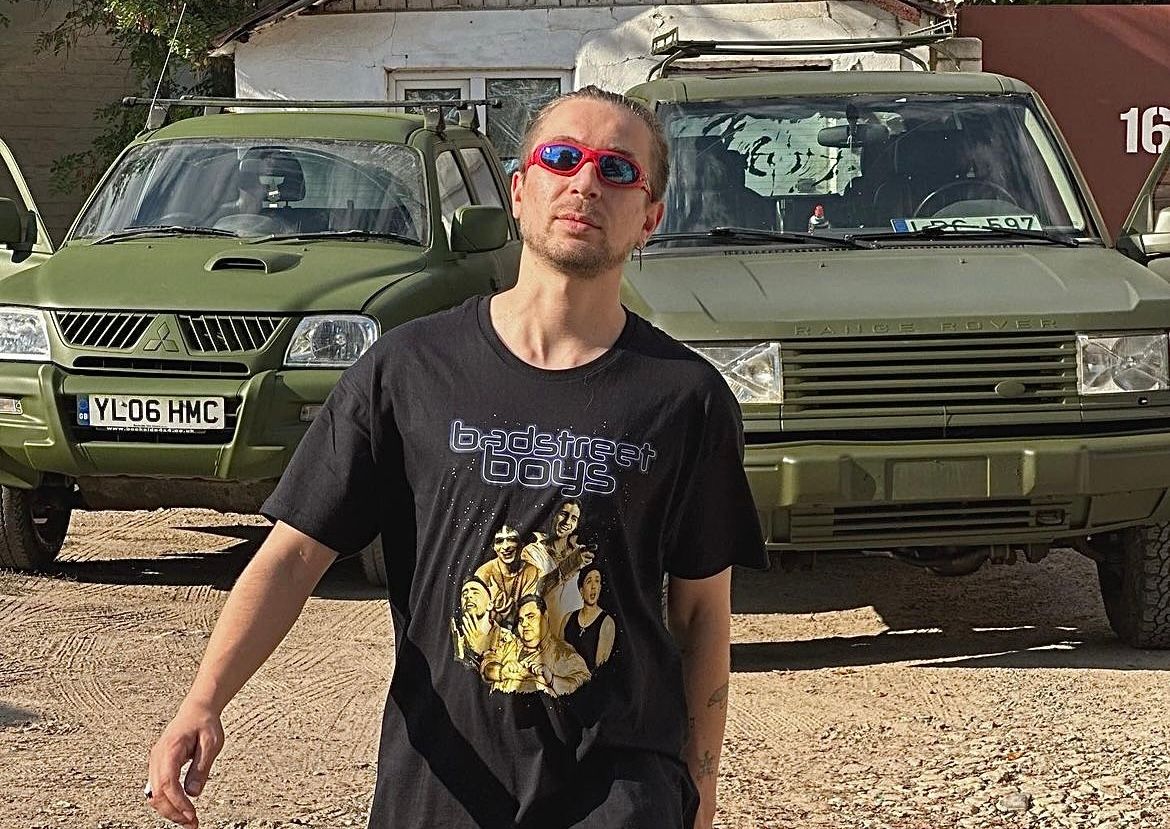 Shelling of Kherson
Russian forces heavily shelled downtown Kherson, killing two people and injuring 10 others, including a child. Governor Oleksandr Prokudin reported on Nov. 13.
The attack hit 15 houses, a hospital, an administrative building, and eight vehicles, including an ambulance, according to the report.
The killed residents were a 62-year-old woman and a 45-year-old man, the regional governor said earlier the day.
The injured include two medical workers and an 81-year-old patient of the hospital.
Interior Minister Ihor Klymenko said earlier in the day that Russian shelling hit a car on the outskirts of Kherson, killing the driver and wounding a 36-year-old woman and her two-month-old baby.
The baby has a moderate head injury, but the mother has severe injuries and is in the hospital in serious condition, Klymenko said.
The man killed was most likely the baby's 64-year-old grandfather, but the body was burned beyond recognition and will require further investigation to determine his identity.
The attacks come just days after the city marked a year since it was liberated from Russian occupation on Nov. 11, 2022.
After Ukraine's Armed Forces liberated Kherson and other regional settlements on the Dnipro River's west bank, Russian forces were pushed to the east bank.
They have been firing at the liberated territories since then, regularly resulting in civilian deaths and injuries.