This audio is created with AI assistance
When the famous U.S. pop band Backstreet Boys released their signature hit "I Want It That Way" in 1999, they could hardly have imagined that nearly a quarter of a century later it would be used to help the Ukrainian military fight off a brutal invasion by Russia.
But in September, a humorous cover version of the song in Ukrainian, released by four Ukrainian comedians and a singer, hit the airwaves with a call for donations to purchase drones for the military.
The campaign struck a chord with the public: In just 12 hours, it raised over Hr 5 million ($138,000), even though the initial goal was to raise Hr 2 million, more than two times less. In three days the new cover band, the "Badstreet Boys," ended the fundraiser, having raised a total of over Hr 7 million ($193,000).
"We definitely didn't expect that," one of the participants, comedian Slava Kedr, told the Kyiv Independent. He said the team had to work hard on the campaign, trying to reach as many people as possible.
The results were impressive: The campaign was able to buy Ukrainian forces a Ukrainian-made Mara reconnaissance drone, a Valkyrja reconnaissance drone, around 50 FPV attack drones, 20 Chinese-made Mavic drones, a night-vision device, two cars, and other equipment.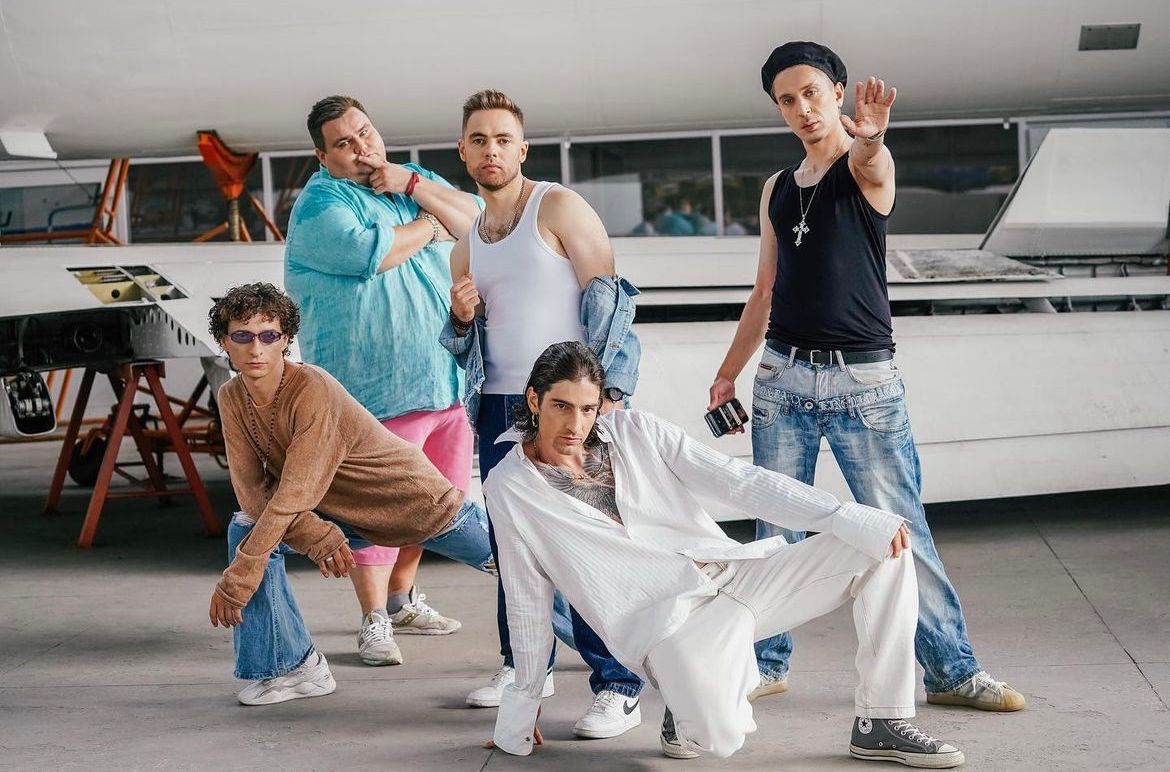 After Russia launched a full-scale invasion of Ukraine in February 2022, the Ukrainian army has struggled to fully supply thousands of newly-mobilized soldiers with vital equipment, including combat gear, and vehicles.
Since the earliest days of the all-out war, Ukrainian service members have relied on campaigns organized by local charities and volunteers to get the much-needed supplies.
At first, the donations flooded in from all across the globe and Ukraine, helping some Ukrainian defenders obtain equipment even faster than military aid from Western allies reached the country.
But as the war drags into its second year, the flow of donations for the Ukrainian military has slowed noticeably.
During the first 10 months of 2022, the average monthly donation to the Come Back Alive charity – Ukraine's biggest civilian fundraising trust purchasing military items – was around Hr 4,200 ($116). In the same period of 2023, it had decreased to Hr 3,000 ($83), according to a charity report.
The fall tracks a general decline in Ukrainians' own welfare: A September survey by the Ukrainian sociological group Rating shows that 60% of those polled reported a decline in their own financial situation over the past six months.
More than a year-and-a-half into the full-scale invasion, Ukrainian volunteers and charities face the challenge of making each fundraiser stand out with ever-catchier slogans and ever-more original ideas, attracting as much publicity to keep the flow of donations running.
Andrii Nedilko, the co-founder of the non-profit Frontline Care, says that today a simple post on social media calling for donations – even if the cause promoted could save the lives of soldiers on the front line – is not sufficient unless the account has followers numbering in the millions.
"The most difficult issue we're facing now is to attract the audience's attention," Nedilko told the Kyiv Independent.
'But this is so important'
Liubov Halan, another of the co-founders of Frontline Care, together with friends once raised Hr 1.5 million ($41,000) in online donations in just two hours to purchase body armor for their friends from the local Territorial Defense Forces.
That was while she was sheltering in the subway in Kyiv from a Russian air attack in the early days of the full-scale invasion, nearly a month before she helped set up Frontline Care.
But now, she says, raising the same amount quickly would be almost impossible for smaller charities like hers.
Halan said it was not the number of people who donate to their charity that has decreased over time, but the amount of money they donate.
Last summer, for instance, Frontline Care regularly got donations of Hr 1,000-2,000 ($28-55), said Nedilko. Now, the fundraisers mostly receive smaller donations of Hr 50-100 ($1-3), he said.
Halan believes it might also be because of the increased number of fundraisers for military needs, meaning that people who donate try to distribute their money between several charities, instead of donating all to one.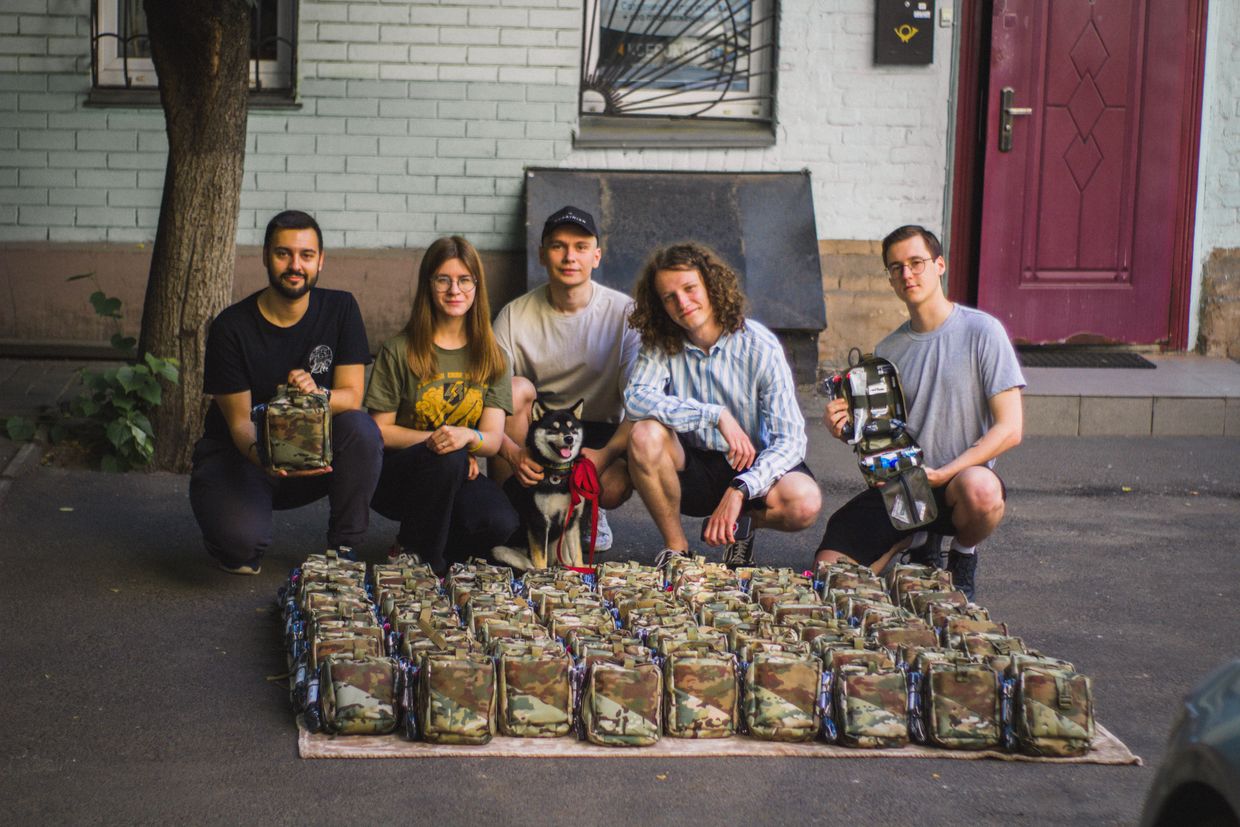 However, a March survey by the Ukrainian Institute for the Future shows that 18% of respondents hadn't donated money to the military over the last three months. Most of those who still supported the Armed Forces financially (16%) said that the average monthly donation was Hr 50-100.
Maksym Zinchuk, the executive office coordinator at another big Ukrainian charity Come Back Alive, also said that while the number of their projects is increasing, the "amount of funds raised is not increasing proportionally."
According to the charity's website, in the first six months of 2022 it received over 777,000 donations worth a total of over $92.5 million. During the same period of 2023 the number of donations was almost the same – over 756,000 – but the amount of funds had almost halved, to $49.4 million.
A September survey by Ukraine's software developers community DOU, backs up these figures: It showed that even though over 80% of IT workers still make regular donations to help the Armed Forces, the average amount of their monthly individual donations has decreased from last year's $270 to $190 this year.  
"On the one hand, the (sizes) of the donations decreased, and on the other hand, I think that compared to (last) March, a certain number of people stopped seeing the war as a real existential threat," Halan said. "For them, the issue of giving money for the liberation of Kyiv is no longer so critical."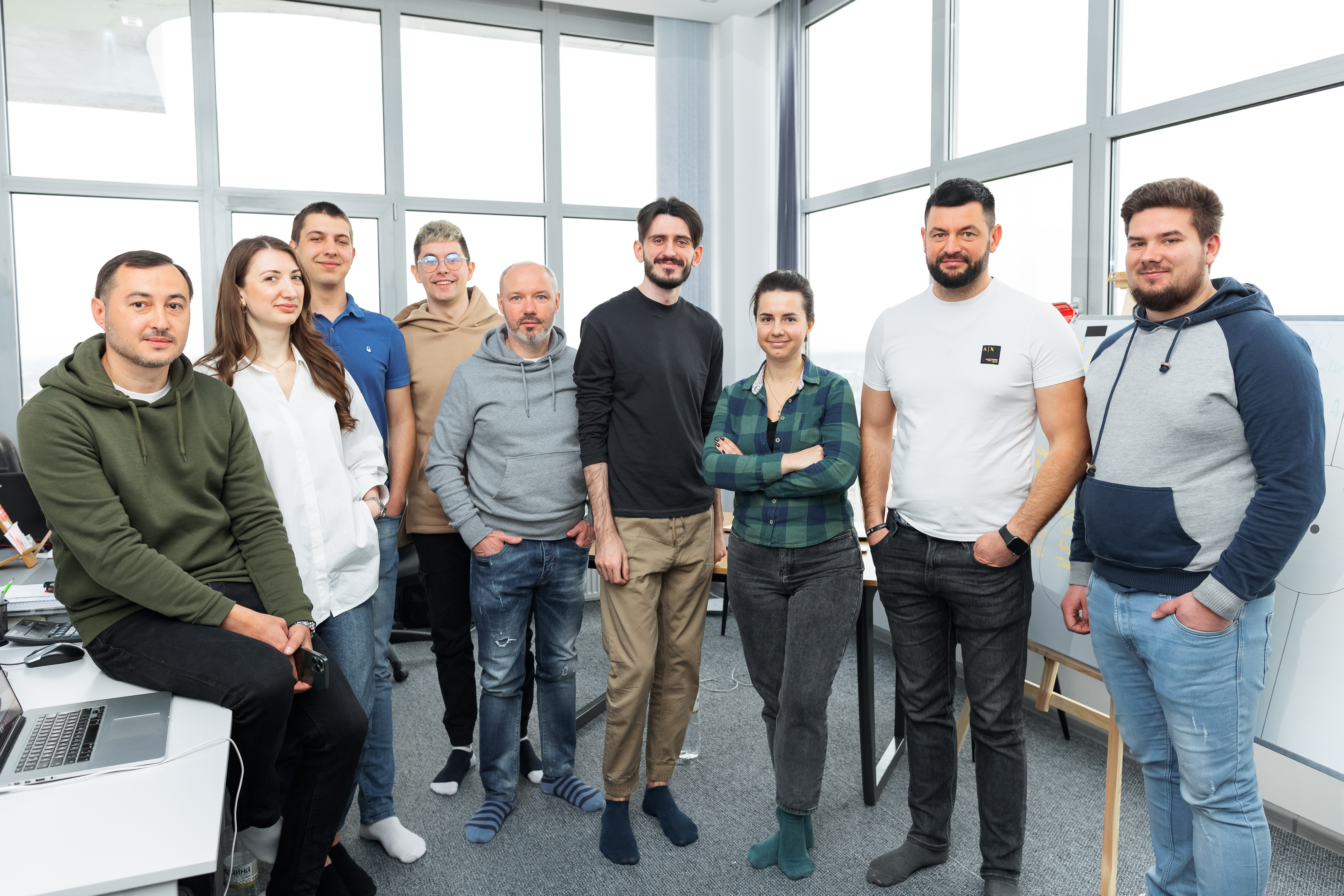 Nedilko agreed, saying that last year people needed much less encouragement to donate for their defenders' needs. Now, he says, the team spends hours brainstorming new fundraising campaigns, "starting with the development of messages, visuals," and more.
Halan said it is also psychologically difficult to fight for the attention of Ukrainians to urge them to support financially soldiers in areas like Donetsk Oblast's Avdiivka, where a fierce battle is currently raging.
"The most difficult part of our work is creativity and maintaining attention, not the purchase (of the equipment) itself, not the transfer and interaction with units," says Halan.
"Sometimes, you just want to shout: 'But this is so important…'"
Be bold, like Ukrainian volunteers
Comedian Yurii Stepanets, who has a disability, drove more than 60 kilometers from his native city of Mykolaiv to another city, Kherson, in an electric wheelchair in June to support Ukraine's soldiers.
Nearly two weeks before the journey, Stepanets launched a fundraiser to purchase a vehicle for the soldiers. The money didn't come in as quickly as he'd hoped, so he decided to attract some publicity to speed up the process. It worked.
"When I was about halfway to Kherson, I realized that I'd already raised the amount needed, but I decided to finish the trip," Stepanets said. He had raised nearly Hr 220,000 ($6,000) and already provided the military with a car.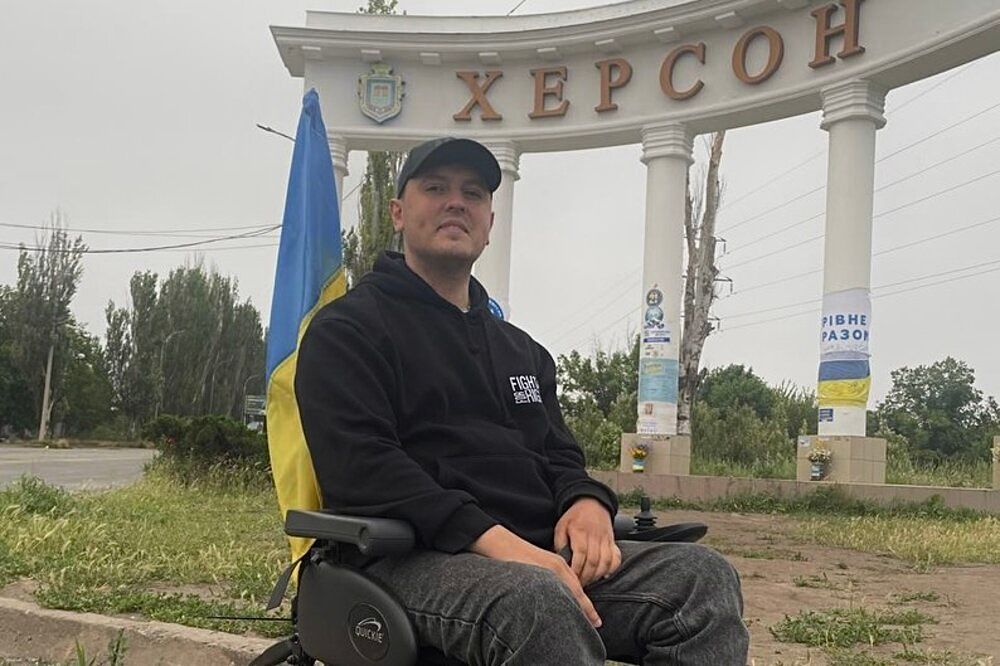 Stepanets said the speed at which fundraisers reach their goal depends on how many people see it. So unusual artistic campaigns are the most efficient.
Hilarious videos, stand-up comedy, live music shows, auctions, various events, and sports marathons are now used to fundraise money.
Stepanets' fellow comedian Kedr, one of the collaborators in the Badstreet Boys campaign, has been putting his own strengths – creativity and humor – into volunteering since the start of the full-scale Russian invasion.
When creating his first short comedy film to raise money for a drone for Ukrainian troops in Kharkiv Oblast, Kedr was worried that it wouldn't go down well with the public. But he actually raised Hr 350,000 ($9,600) in less than a day and recieved dozens of positive comments on social media. He decided to carry on.
Since then, videos and photos of him wearing a range of colorful suits and costumes while distributing humanitarian aid have gone viral on Instagram.
"With our videos, we don't just help people cheer up," says Kedr. "We make them want to donate after watching it."
Kedr said most of the work that goes into producing expensive looking videos is done on a volunteer basis: The Backstreet Boys cover version had the biggest budget so far – Hr 8,000, or about $220.
Halan says her charity Frontline Care has also had to become more creative with their campaigns.
In March, they launched a campaign to raise Hr 1.9 million ($52,000) to buy 350 first aid kits for the military. But rather than just ask people to send money for the kits, they asked them to buy special tickets for the intercity train from Donetsk Oblast's Kramatorsk to Kyiv: "The one that Ukrainian soldiers often take to return home," Halan said.
The price of the special ticket also included the price of a first aid kit, about $140.
"One first-aid kit is a saved life, and in order to buy a real ticket for such a train, a soldier must survive," says Halan.
So the campaign was not only to save lives, but pay to take 350 soldiers back home from battle.
In another creative campaign, Frontline Care is currently raising funds for four Mara reconnaissance drones for the military. The charity is working with 10 Ukrainian illustrators to create a comic book called "Nightmares," which is a collection of stories about the work of the Mara drones, "based on almost real events," said Nedilko.
Meanwhile, out on the front lines, Ukrainian soldiers appreciate all the help they can get, even from small-scale fundraising campaigns – and perhaps even especially so, as it shows them that ordinary Ukrainian citizens are supporting their defenders.
Ukrainian soldier Mykyta Kozachynskyi wrote recently on Instagram that it was Kedr who provided his unit with its first 100 drones – not the Defense Ministry or any of the bigger charity foundations.
"Any community, business, person can be like Slava," Kozachynskyi wrote, posting a picture of Kedr lying on the ground, surrounded by drones.  
"This is how the history of the Ukrainian people's fight is being written."
Note from the author:
Hi! Daria Shulzhenko here. I wrote this piece for you. Since the first day of Russia's all-out war, I have been working almost non-stop to tell the stories of those affected by Russia's brutal aggression. By telling all those painful stories, we are helping to keep the world informed about the reality of Russia's war against Ukraine. By becoming the Kyiv Independent's member, you can help us continue telling the world the truth about this war.