This audio is created with AI assistance
Key developments on July 8-9
Azovstal defenders return home from Turkey
Military reports Ukrainian forces advancing near Bakhmut
Russian attack kills 9 civilians in Lyman, Donetsk Oblast
Kuleba: Ukraine's path toward NATO 'to become shorter' after summit
Duda makes surprise visit to Lutsk, commemorates victims of Volyn Massacre with Zelensky
The commanding officers who defended the Azovstal plant in Mariupol have finally returned to Ukraine from Turkey, where they had been kept after a prisoner exchange between Ukraine and Russia.
Their long-awaited return took place on July 8, when Ukraine marked 500 days of Russia's full-scale war.
President Volodymyr Zelensky met with the officers and picked them up during his visit to Turkey, where he met with President Recep Tayyip Erdogan and Bartholomew I, the ecumenical patriarch of Constantinople.    
The officers include Denys Prokopenko, Serhiy Volynskyi, Sviatoslav Palamar, Denys Shleha, and Oleh Khomenko. Previously they had been expected to remain in Turkey until the end of Russia's war against Ukraine.
Upon their return to the western Ukrainian city of Lviv in the evening of July 8, Prokopenko, the commander of the Azov Regiment, thanked Zelensky and his team, along with Ukrainian forces and "every soldier who defended our motherland and continued to fight the occupiers on the front lines while we were held captive."
"I am deeply convinced that the Armed Forces is a team effort, and from today we will continue to fight together, and we will have our say in battle," Prokopenko said.
"The most important thing is that the Ukrainian army has seized the strategic initiative on the front line and that every day we are moving forward, destroying the enemy and liberating the temporarily occupied territories," he added.
"We will do everything possible to speed up this process and bring the war to a conclusion."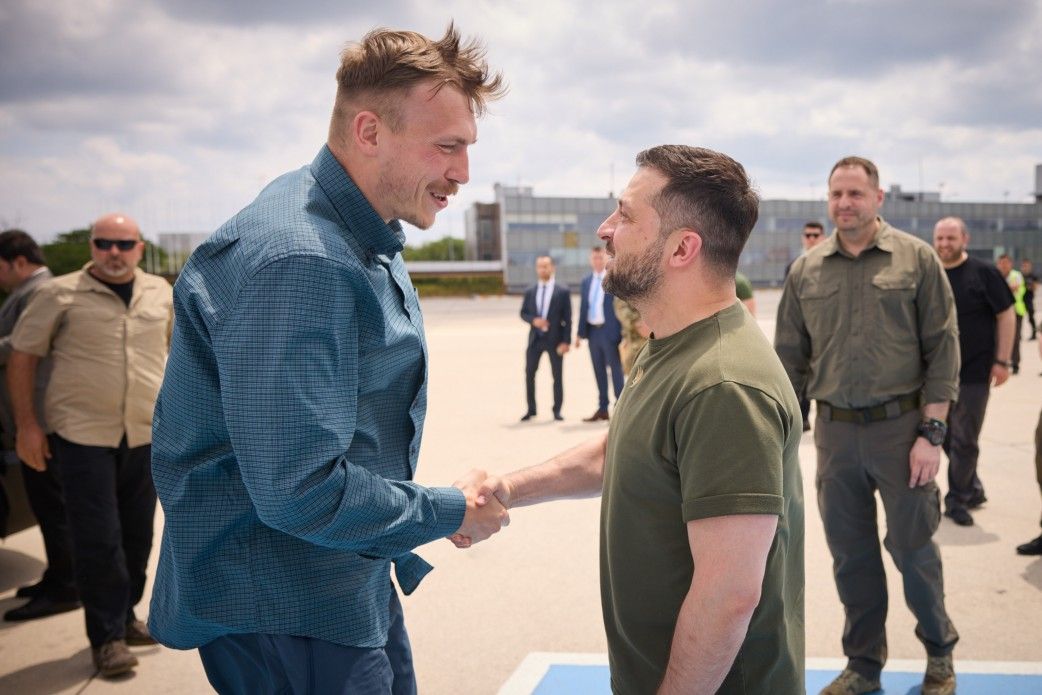 "I am very happy that today these real men are on their native land. It's very important," said Zelensky.
Ukraine reached a deal to secure the release of 215 prisoners of war, including some of the Azovstal defenders, from Russian captivity in September.
In that exchange, Russia received Ukrainian politician and Putin's family friend Viktor Medvedchuk and 55 Russian POWs.
Following the defenders' return home, Kremlin spokesperson Dmitry Peskov claimed Ukraine and Turkey "violated" prisoner exchange agreements amid the return of Ukrainian commanding officers who defended the Azovstal steel plant from Turkey.
He claimed Moscow was "not notified" about the officers' transfer to Ukraine.
However, Ukraine's military intelligence spokesperson Andrii Yusov told Ukrainian news outlet Suspilne that Ukraine returned Azovstal commanders home "in accordance with international law."
The Azovstal steel plant in Mariupol became a symbol of Ukrainian resistance at the onset of the full-scale Russian invasion, as Ukrainian soldiers valiantly defended it.
Russian forces occupied Mariupol in late May 2022. The port city on the Azov Sea was turned to scorched earth after an almost three-month siege.
Military reports Ukrainian forces advancing near Bakhmut
General Oleksandr Syrskyi, the commander of Ukraine's ground forces, reported on July 9 that Ukrainian forces are "making progress" near Bakhmut in Donetsk Oblast.
At the same time, Russian troops get "trapped" in some areas, Syrskyi said without providing further details.
His statement follows the U.K Defense Ministry July 8 report saying that intense fighting had resumed in Bakhmut, with Ukrainian forces making gains along the northern and southern parts of the city.
According to the ministry, Russian forces are struggling to hold the city even though Russian officials "almost certainly see it as politically unacceptable to concede Bakhmut" given its symbolic importance as one of the few gains claimed by the Russian military in recent months.
The battle of Bakhmut raged for over 10 months, with Wagner mercenary group founder Yevgeny Prigozhin declaring at the end of May that his forces had captured the city. Wagner's forces soon began to retreat from the city to be replaced by the regular Russian army.
Ukrainian officials never formally acknowledged the loss of Bakhmut, and Ukrainian forces have been engaged in combat with the Russian military along the city's outskirts since late May.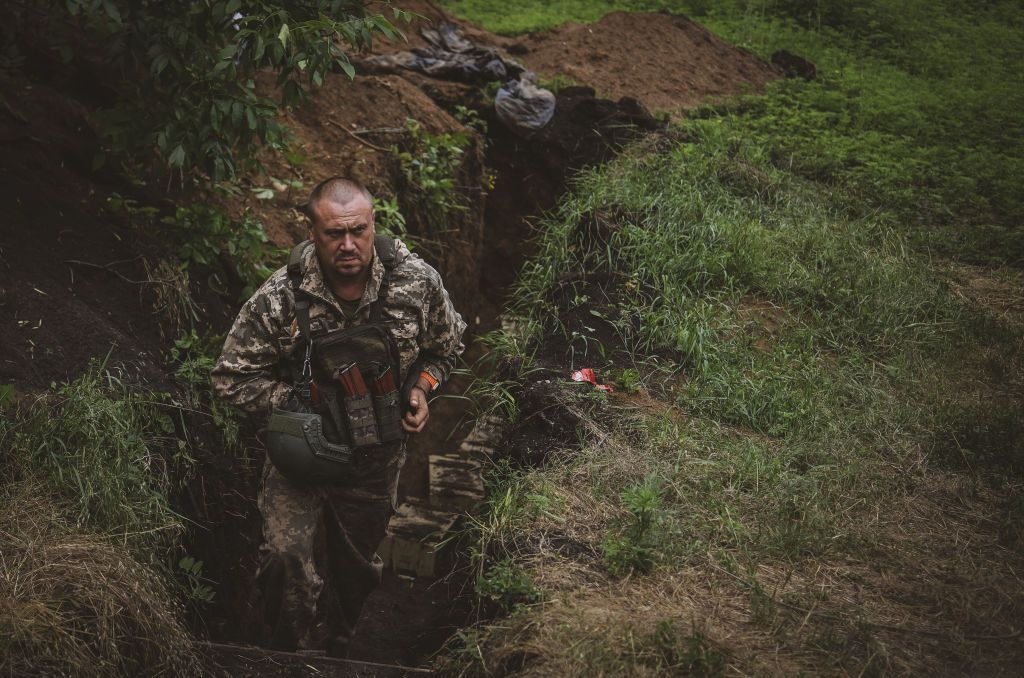 Russian attack kills 9 civilians in Lyman, Donetsk Oblast
Russian July 8 attack on the city of Lyman in Donetsk Oblast killed nine people and wounded 12 more, according to Donetsk Oblast Governor Pavlo Kyrylenko.
Russian troops targeted Lyman with the Smerch multiple launch rocket systems (MLRS) at 10 a.m., damaging a home and a store in a neighborhood with private residences.
The death toll was finalized on the morning of July 9, as Kyrylenko reported a total of nine civilians killed.
According to the Interior Ministry's earlier reports, among those killed were two men and four women.
The ministry later added that the Russian attack damaged 16 civilian infrastructure facilities across Donetsk Oblast over the past 24 hours.
Kyrylenko said Russian attacks on Donetsk Oblast also killed a person in Avdiivka and injured another person in Zakitne over the past day. A total of 13 people have been injured across the oblast in the past 24 hours, the governor said.
Kuleba: Ukraine's path toward NATO 'to become shorter' after summit
Ukraine's path toward NATO is expected "to become shorter" after the Alliance's upcoming summit, Foreign Minister Dmytro Kuleba said on July 8.
According to him, "several important decisions for Ukraine and NATO have already been agreed on."
Kuleba's statement comes after Zelensky's recent trips to Bulgaria, Czechia, Slovakia, and Turkey, where Ukraine's bid for membership in NATO was discussed.
"Based on the results of the (upcoming NATO) summit, our path towards the alliance will definitely become shorter," Kuleba said.
The same day, Ukrainian Defense Minister Oleksii Reznikov said that Ukraine would be able to become a member of NATO because of its success in countering Russia.
"If Russia is the main threat to NATO, I have a simple question for my fellow defense ministers. If only one country in the world has modern, effective, successful experience with countering the Russian army, what other arguments do you need to invite Ukraine to the Alliance?" Reznikov said.
"I am convinced – Ukraine is a de facto NATO country and will become a de jure NATO country," the minister said.
The next NATO summit will take place in Vilnius on July 11-12, where the topic of the Russia-Ukraine war is expected to occupy a high place on the agenda. Despite that, the alliance has not made any promises to Ukraine about extending a membership offer and has expressed an intention to bring Ukraine "closer" to the alliance instead.
Ukrainian officials, including Zelensky, have repeatedly asked NATO for a "clear signal" of the alliance's support for future membership at the upcoming summit.
Ukraine applied for NATO membership in September 2022, half a year into Russia's full-scale invasion of the country.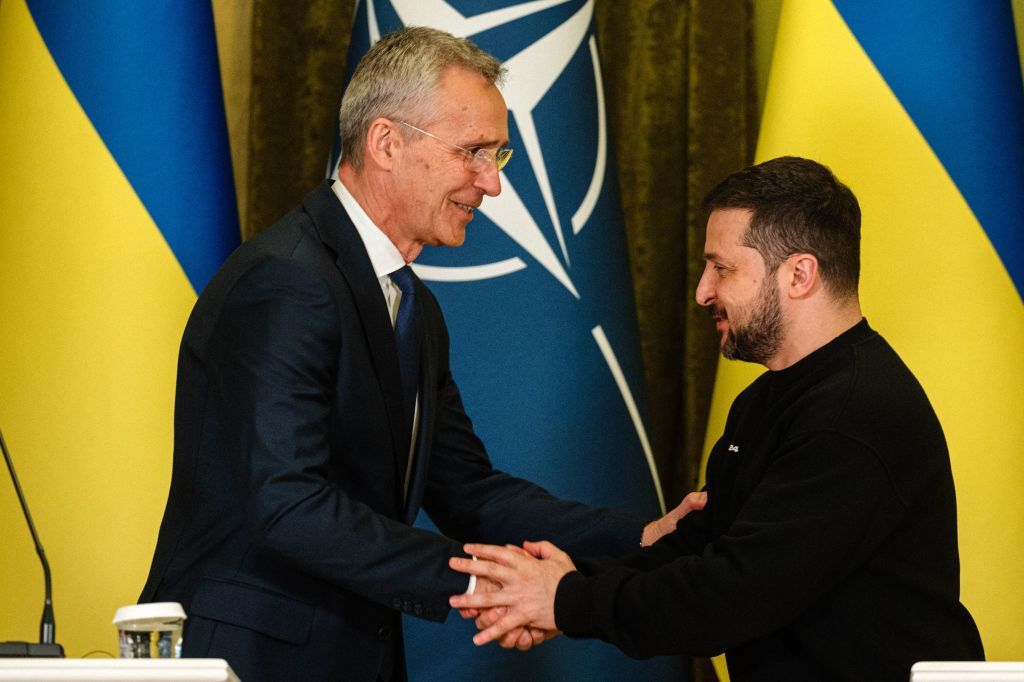 Duda makes surprise visit to Lutsk, commemorates victims of Volyn Massacre with Zelensky
On July 9, Polish President Andrzej Duda made an unannounced visit to Lutsk, a regional capital in northwestern Ukraine, where he commemorated the victims of the 1943 Volyn (Volhynia) Massacre together with Zelensky.
"In Lutsk, Volyn, on the anniversary of Bloody Sunday, together with President Zelensky, we paid tribute to the murdered Poles," Duda wrote on Twitter.
"Together, we honor all the innocent victims of Volyn (Massacre). Memory unites us! Together we are stronger!" Zelensky's Telegram post reads.
The members of the Ukrainian Insurgent Army (UPA), the military wing of the Organization of Ukrainian Nationalists, or OUN, massacred thousands of Poles throughout Volhynia in Nazi-occupied Poland — an area that is now part of western Ukraine — in the spring and summer of 1943.
While most of the victims were Poles, some Ukrainians were also killed by Poles in retaliation.
Ukrainian historian Serhii Plokhy, director of the Ukrainian Research Institute at Harvard University, estimates that the number of Ukrainians killed may vary between 15,000 and 30,000, while the estimates for the Polish victims vary between 60,000 and 90,000.
In 2016, Poland's Parliament recognized the killings as genocide, a term that Ukraine denies.
Following his visit, Duda also wrote on Twitter that he met with Zelensky not only to "give a testimony of friendship in the face of a difficult history" but to hold "final consultations" before the upcoming NATO summit.
"Effective support for Ukraine in its pursuit of membership in the Alliance is very important for Poland," Duda wrote.