This audio is created with AI assistance
Key developments on April 7:
Ukraine's intelligence dismisses classified war documents leaked online as 'fake'
Foreign Ministry dismisses Brazil's suggestion to cede Russian-occupied Crimea in exchange for peace with Moscow
Russian technicians may have sabotaged Slovak-provided MiG-29 fighters
UK Defense Ministry: Russian troops 'have regained some momentum' in Bakhmut
Ukraine's military: Russia resettles deported Ukrainians in 55 regions.
Ukraine's military intelligence said that the supposed classified war files leaked online were forged by Russia.
"In recent decades, the most successful operations of the Russian special services took place in Photoshop," Defense Ministry's Main Intelligence Directorate spokesperson Andrii Yusov said on television, as quoted by Ukrainska Pravda.
The New York Times reported that classified documents detailing U.S. and NATO plans for supplying arms to Ukraine for the upcoming counteroffensive were posted this week on Twitter and Telegram. The Pentagon has started an investigation, senior U.S. officials told the newspaper.
According to Yusov, it is possible that the Russians created fraudulent documents to impede or delay the delivery of Western aid to Ukraine. He also said that the reported losses were "false" from both the Ukrainian and Russian sides, and that specific details seemed derived from open sources.
The five weeks old documents haven't revealed details of when, how, or where Ukraine plans to launch its counteroffensive. The papers were likely modified from their original format, understating the casualties on the Russian side and overstating those on the Ukrainian side, according to military analysts.
One of the slides, according to the New York Times, said "16,000 to 17,500 Russian troops had been killed" while Ukraine had lost "as many as 71,500" troops since Feb. 24, 2022.
At the official level, Russia's Defense Ministry only confirmed around 6,000 of its troops being killed since Feb. 24. Ukraine's General Staff reported Russian losses at over 177,000. The Pentagon estimated that Russia had lost 200,000 troops killed and wounded in action, while Ukraine has had over 100,000 killed or injured.
Biden's officials told the New York Times that attempts to get the information deleted from social media had not yet proven successful.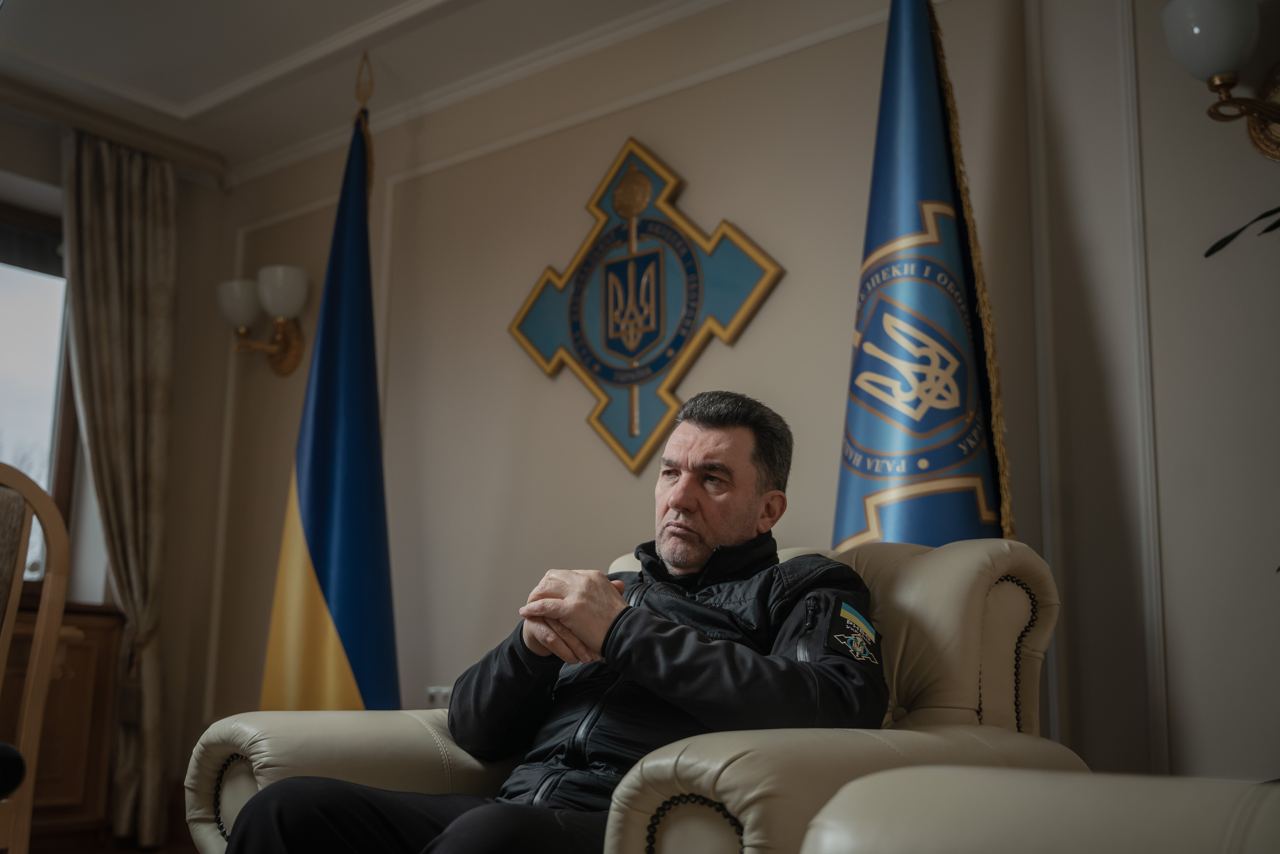 'Ukraine does not give up its territories'
Brazil's President Luiz Inácio Lula da Silva began as a non-starter, positioning himself as a mediator. He suggested that Ukraine should cede the territories Russian troops occupied in 2014 in exchange for peace with Russia.
"Ukraine does not give up its territories. There is no legal, political or moral reason why we should give up even a centimeter of Ukrainian land," Oleh Nikolenko, Ukraine's Foreign Ministry spokesperson, wrote in a Facebook post on April 7.
Referring to Lula's ideas, Nikolenko said Ukraine's position remains unchanged, meaning any mediation efforts must respect the sovereignty and complete restoration of Ukraine's 1991 borders.
The Crimean Peninsula and parts of eastern Luhansk and Donetsk oblasts have been under Russian occupation since 2014. After the beginning of the full-scale invasion on Feb. 24, 2022, Russia has occupied almost the entirety of Luhansk Oblast and further advanced in Donetsk Oblast. It also currently occupies parts of southern Kherson Oblast and southeastern Zaporizhzhia Oblast.
Lula talked to President Volodymyr Zelensky on March 2, discussing diplomatic means of ending Russia's war. On March 30, Lula's foreign policy envoy met Russian dictator Vladimir Putin, reportedly to "push peace talks."
The deputy head of Zelensky's Office Andrii Sybiha brought up the Crimea issue in a recent interview with the Financial Times. He said Ukraine might be ready to negotiate the peninsula's future once the Ukrainian forces liberate southern regions in a counteroffensive and reach the administrative border between Kherson Oblast and Crimea.
Soon after, Serhii Nykyforov, Zelensky's spokesperson, told Liga media outlet that regarding the negotiations with Russia, the focus should be "first and foremost on the president's words."
However, Zelensky's Office advisor Mykhailo Podolyak denied the possibility of any negotiations with Russia on Crimea.
Zelensky himself has repeatedly ruled out any talks with Putin.
Russia invaded and annexed Ukraine's Crimea in February and March 2014 respectively. In September 2022, Russia announced the annexation of the entire Zaporizhzhia, Kherson, Luhansk, and Donetsk oblasts, even though it does not control parts of these regions, including two regional capitals. Many countries, except a handful of Russia's allies, have openly opposed the illegal annexation and continue recognizing the regions as part of Ukraine.
Russians might have sabotaged Ukraine-bound MiGs
Russian mechanics may have intentionally damaged the Mikoyan MiG-29 jet fighters on the air base in the Slovak town of Sliačth that Slovakia recently supplied to Ukraine, Defense Minister Jaroslav Nad said.
"They were able to fly, but that doesn't mean they were also capable of combat," Nad said, adding that the defects appeared only in those parts accessed by Russian technicians.
The Russian experts were present at Sliačth air base under a long-term deal between Slovakia and Russia.
Ukraine received the first four of the 13 MiG-29 jets from Slovakia on March 23. They were followed by Poland, which also provided MiGs to Ukraine.
Ukrainian authorities have called on allies to provide modern fighter jets to defend Ukraine's airspace and more effectively counterattack the Russian troops on the battlefield.
So far, no country has pledged to send Western-built fighter jets, though several partners of Ukraine, such as the U.K., have not ruled out such a move.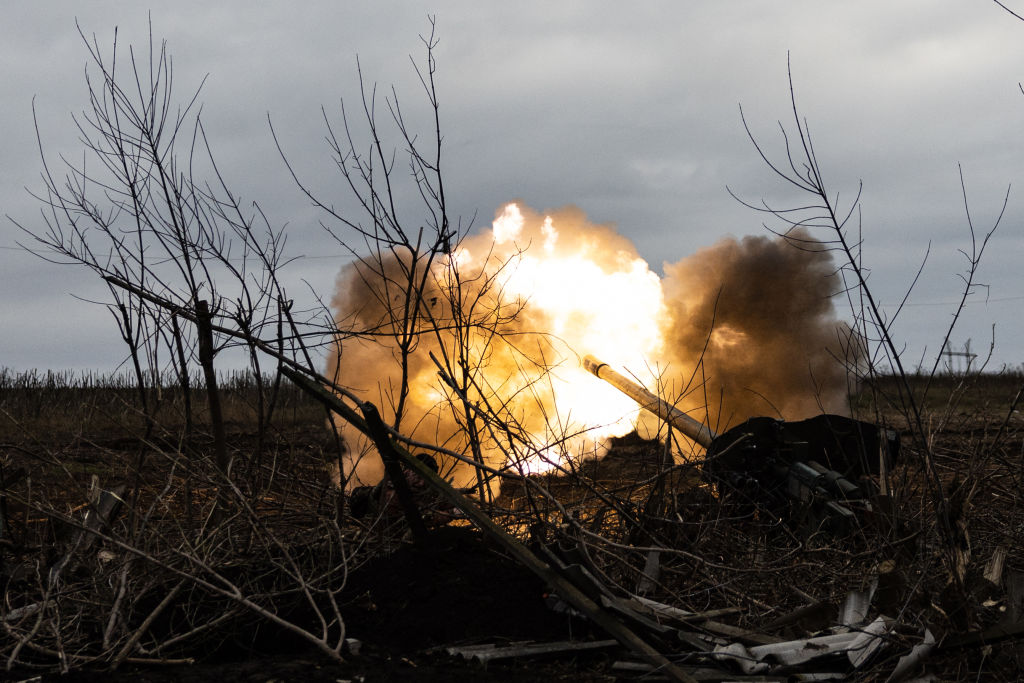 Russia resettles deported Ukrainians in remote regions
Russia continues illegally deporting Ukrainians from the Russian-occupied territories, and has already resettled them in Russia's 55 regions, the Ukrainian military's National Resistance Center reported on April 7.
The military said Ukrainians were illegally deported for "further assimilation" in remote regions in Russia. Meanwhile, Russian authorities are forcing illegally deported Ukrainians to obtain Russian citizenship.
Over 2,500 captive Ukrainian civilians have been illegally deported to Russia from the occupied territories, Ombudsman Dmytro Lubinets said on April 6.
"We cannot clearly say how many Ukrainians are currently on the territory of the Russian Federation, as Russia itself does not provide us with any official numbers," said Lubinets.
So far, Russia has reportedly deported over 19,000 Ukrainian children to its territory. To date, only 327 children have been returned to Ukraine.
Forced deportation of adults and children violates the Geneva Conventions.
Putin and Maria Lvova-Belova, Russia's commissioner for children's rights, are subjects of arrest warrants issued by the International Criminal Court in The Hague last month, citing allegations of war crimes for the abduction and illegal deportation of Ukrainian children.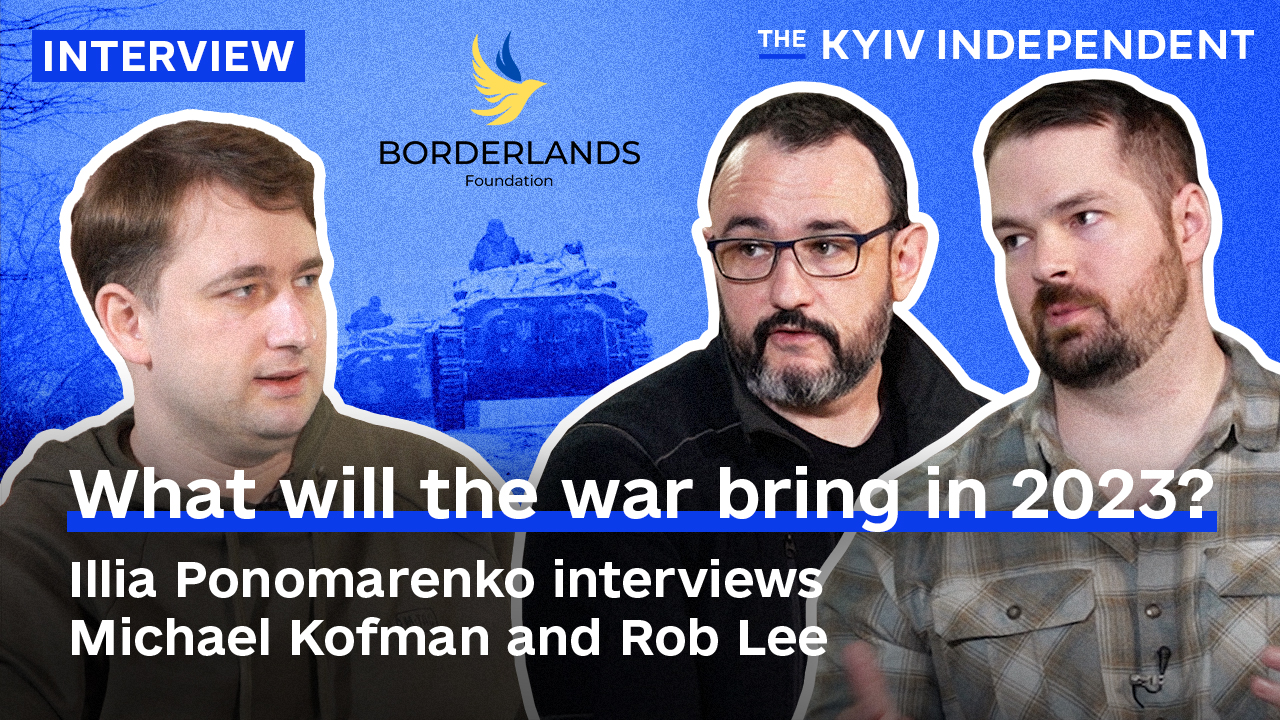 On the battlefield
The General Staff of Ukraine's Armed Forces reported in its update on April 7 that Russian troops had continued to focus their primary efforts on offensives in Donetsk Oblast.
The Lyman, Bakhmut, Avdiivka, and Marinka sectors remain Russia's top assault priorities, according to the report.
Over the past 24 hours, Ukraine's military repelled over 40 Russian attacks in Donetsk Oblast and nine times hit areas where Russian troops and means were temporarily concentrated in, destroying one ammunition depot, the General Staff said.
Ukraine's military also downed the Russian Sukhoi Su-25 jet near Marinka, a town just west of Russian-occupied Donetsk. Russia had lost 306 airplanes since the beginning of its full-scale invasion of Ukraine in late February last year, according to the General Staff.
Russian forces also shelled settlements in Sumy, Chernihiv, Luhansk, Kharkiv, Zaporizhzhia, and Kherson oblasts, while building up its "defense capabilities" in Ukraine's southern regions and one Russian region bordering Ukraine, according to the report.
The most severe fighting is ongoing for the town of Marinka, where Ukraine's military repelled 10 Russian attacks.
Russian forces keep trying to seize Bakhmut and Avdiivka, an industrial town some 5 kilometers north of Donetsk. Ukraine repelled 14 Russian attacks in the Bakhmut sector alone, the military said.
Russian forces have recently "regained some momentum" in the battle of Bakhmut in eastern Donetsk Oblast after a delay in their advancement since late March, the U.K. Defense Ministry said in its intelligence update on April 7.
Russian troops have made progress and highly likely advanced into the downtown of the embattled city, capturing the western bank of the Bakhmutka River, and "likely severely threatened" Ukraine's key supply route in the area, according to the report.
Russia has been trying to capture Bakhmut for over eight months, stepping up its efforts in the fall. Standing in rubble, the city is now nearly emptied of its pre-war population of 70,000 people.
"There is a realistic possibility that, locally, Wagner and Russian Ministry of Defense commanders have paused their ongoing feud and improved cooperation," reads the update.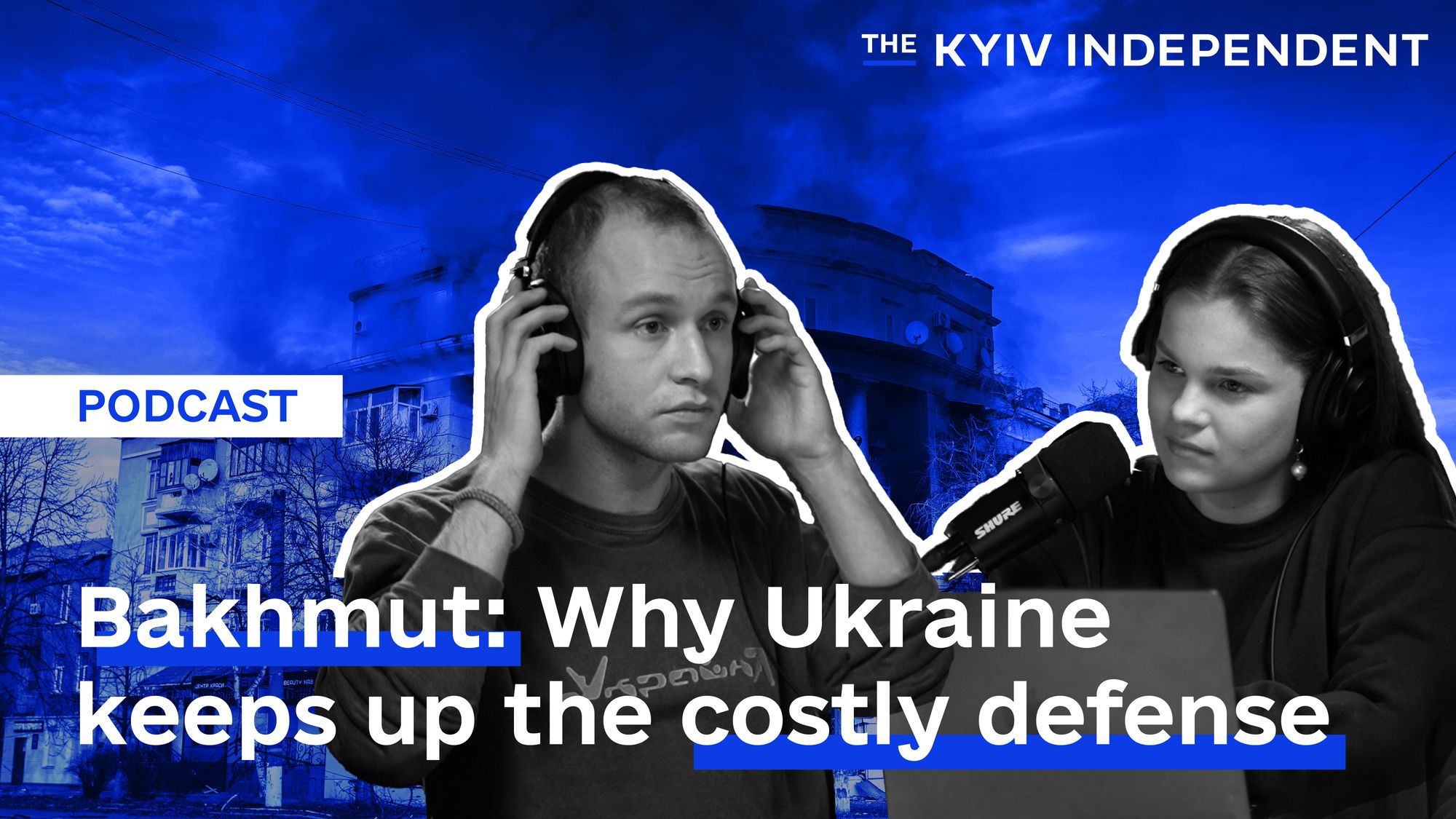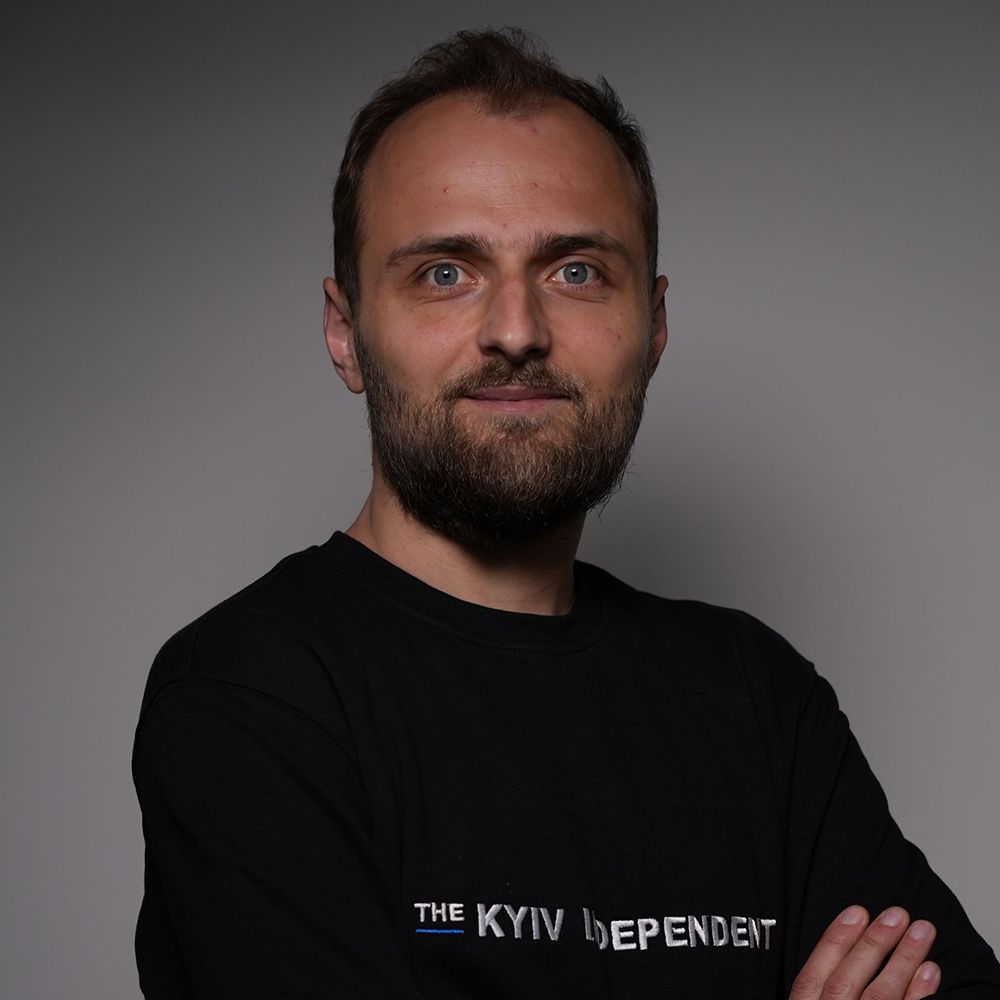 Alexander Khrebet
Reporter
Alexander Khrebet is a reporter with the Kyiv Independent. He covers Ukraine's foreign policy, alleged abuse of power in the country's military leadership, and reports on the Russian-occupied territories. Alexander is the European Press Prize 2023 winner, the #AllForJan Award 2023 winner and Ukraine's 2022 National Investigative Journalism Award finalist. His was published in the Washington Times and Atlantic Council.