This audio is created with AI assistance
The battle for Bakhmut has revealed a decade-long covert conflict in Russia's Armed Forces.
On one side, there is the regular Russian military. On the other side, Wagner Group, Russia's most high-profile mercenary outfit.
Wagner was founded by Yevgeny Prigozhin, a confidante of Russian President Vladimir Putin.
Russian generals have hated Prigozhin for years, but things recently came to a head when Prigozhin vocally attacked the leadership of Russia's Defense Ministry while portraying himself and Wagner as the only competent force fighting in Ukraine.
Prigozhin criticized Russian forces' retreats in Kharkiv and Kherson oblasts in the fall of 2022.
The area around the city of Bakhmut in eastern Donetsk Oblast was the only place where Russian forces have managed to slowly advance in recent months, for which Prigozhin has given himself all of the credit.
He was not alone.
Chechen strongman Ramzan Kadyrov, warmongering Russian military bloggers, and even the country's Kremlin-controlled so-called "opposition" joined Prigozhin in pillorying the Russian General Staff, including its chief, General Valery Gerasimov.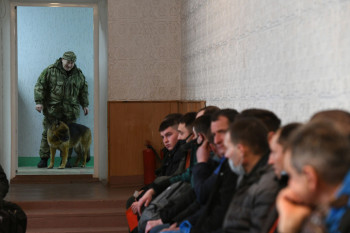 But Prigozhin went too far, and this has painted a target on his back.
"Prigozhin has spread his wings, and the army now wants to shoot him down," a Russian investigative journalist focusing on Wagner Group told the Kyiv Independent. He declined to provide his full name for security's sake.
Mercenary companies are illegal in Russia. Wagner exists at Putin's pleasure. If Prigozhin loses his favor, he could be left with nothing or killed, while Wagner fighters are folded into the regular army.
Prigozhin's meteoric rise
The 15-year conflict between Prigozhin and Russia's top generals began when Progozhin's Concord Catering company was contracted to feed Russia's schools and military and host the Kremlin's banquets.
The investigative journalist said this was when Prigozhin first gained access to Putin's ear.
There is no reliable information on how Prigozhin's companies got their billion-dollar catering contracts that earned him the moniker "Putin's chef."
Not content with just feeding the entire government, Prigozhin took a swing for the Defense Ministry and hit it out of the park. His companies got a near-monopoly contract to feed all of the canteens and garrisons of the Russian army.
"The big contract is still in effect," the investigative journalist said.
This meant huge streams of money were diverted from the corrupt generals that enjoyed them into Prigozhin's hands. This is where Putin's chef began to make his enemies.
Russia ranks 135 out of 180 in Transparency International's World Corruption Index. The Russian military's $66 billion budget represents a goldmine for corrupt actors within and outside the Defense Ministry.
Prigozhin has done very well in this world. By the time Russia invaded Ukraine in 2014, Prigozhin's companies had fed all the schoolchildren in Moscow, the entire government, and the entire Russian army.
But Prigozhin didn't stop there.
He also started servicing military camps and towns. Prigozhin's companies provided maintenance, cleaning, garbage collection, repairs, heating, and boiler houses. By 2015, Prigozhin had become a major Defense Ministry contractor.
"Almost all state contracts in the Russian army went through Prigozhin," the investigative journalist said.
Construction is one of the best fields to launder money in Russia. And so, Prigozhin's companies started to build military camps, including all those on the border with Ukraine.
Among them is Valuyki in Russia's Belgorod Oblast, some 15 kilometers from Ukraine's border. The small town has become a crucial staging post as a resupply station in the latest phase of Russia's war over the nearby border in Ukraine.
"This is a huge stream of money. Obviously, the army can't be happy about this on any level. All the money flows past it," said the investigative journalist. "In fact, huge sums of money are being embezzled, and Prigozhin is getting huge suitcases of cash."
The generals were also unhappy about the quality of the work and the food that Prigozhin's companies provided to the military.
Even so, when Sergey Shoigu replaced Anatoly Serdyukov as Russia's Defense Minister in 2018, Prigozhin's contracts only expanded.
"Obviously, it wasn't Shoigu's decision. He had no other choice," the investigative journalist said — it was Putin's irrefutable decision.
Wagner's failed gambit
Russia's full-scale invasion of Ukraine brought the conflict between Prigozhin and the generals to the surface.
Public tensions erupted in the fall when Prigozhin, joined by Kadyrov and much of Russia's pro-war military blogger ecosystem, began their furious criticism of Russia's military leadership after Ukrainian forces liberated the northeastern Kharkiv Oblast and the strategic rail hub of Lyman in Donetsk Oblast.
These failures led to reshuffles of Russia's top military brass. Putin appointed General Sergey Surovikin, who led Russian forces in Syria, to command its troops in Ukraine.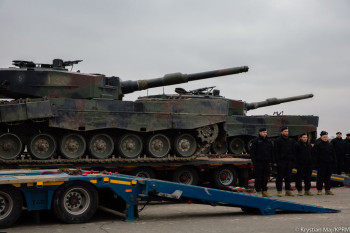 He was the only general who managed to escape Prigozhin's wrath when Ukrainian forces liberated the west bank of the Dnipro River in Kherson Oblast, including the city of Kherson, after nine months of Russian occupation.
"Both (Prigozhin and Surovikin) made a fine fortune in Syria," the investigative journalist said.
If Prigozhin wanted to resolve his conflict with the senior leadership of the Ministry of Defense, this was the moment to do it. Instead, he turned his fury on Chief of the General Staff General Valery Gerasimov.
"A scapegoat was needed" to explain the Russian forces' performance, Ilya Barabanov, a special correspondent for the BBC's Russian service, told the Kyiv Independent.
Prigozhin went all out.
In late December, Wagner Group released a video of its mercenaries obscenely mocking General Gerasimov. They claimed that Russia's generals were depriving them of ammunition as they besieged the frontline towns of Bakhmut and Soledar.
"Where are you while we're fighting the entire Ukrainian army? You can be described in one word: a f****t," they said.
Given the sexual violence-enforced social hierarchy of the Russian prison culture from which Prigozhin and most of his soldiers emerged, this insult was a very bold slap in Gerasimov's face.
"This was a public humiliation of his Chief of General Staff," Olga Romanova, head of Russia Behind Bars, an NGO that protects convicts' rights, told the Kyiv Independent.
This was too much for Putin to tolerate. The insult backfired on Prigozhin. Not long after the video was released, Putin replaced Surovikin with Gerasimov.
"Prigozhin lost this round," said Romanova.
The scramble for convicts
Soon, Wagner Group lost access to its key source of manpower – the Russian prisons.
Russia's 400,000 inmates are an abundant source of bodies to throw at the battlefield.
Wagner Group began recruiting convicts on June 26 from three prisons in Russia's Leningrad region. The recruits were offered a pardon for their crimes after six months of service, should they survive.
By the end of January, Prigozhin recruited 50,000, Romanova said.
The convicts' fates were predictable and grisly — 29,000 were killed, wounded, captured or deserted as of Jan. 1. The New York Times' analysis of satellite images found that as of Jan. 24, a graveyard of dead Wagner mercenaries grew sevenfold in two months.
"Now Wagner is recruiting inmates in Mali and the Central African Republic," Romanova said. The mercenary company is also recruiting forcibly imprisoned Ukrainian civilians, according to Ukraine's General Staff.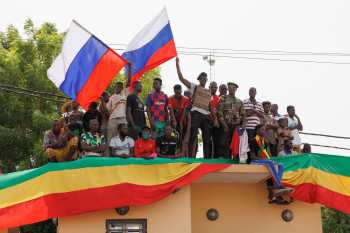 Prigozhin tried to use his convict army to burnish his image in the media, but he still hasn't gained political benefits from it, Barabanov said.
Trying to keep the bodies flowing, Prigozhin tried to push for a draft bill in the Russian State Duma that would allow recruited prisoners to convert each day at war into multiple days off their sentence.
This would have established a legal framework for Wagner's recruitment of prisoners.
But the bill failed. Instead, the Defense Ministry got its own law passed that allowed the conscription of inmates into the Russian army.
"The Defense Ministry got its own bill approved. It allows conscripting inmates. The ministry already does this to form assault squads of prisoners who served in Russia's law enforcement agencies," Romanova said.
"The law was presented to Putin as a cosplay of World War II, when (the Soviets) were recruiting prisoners for the front."
The ministry's move slammed the door shut on Prigozhin's inmate recruitment privileges. Wagner has "completely stopped" recruiting prisoners to fight alongside Russian forces in Ukraine, Prigozhin said on Feb. 9.
The company didn't explain why.
This round went to the generals as well.
Wagner is losing
The infighting between political cliques in Russia's Armed Forces became vividly public during the intense battles for Bakhmut and its salt mine satellite town of Soledar, according to the Washington-based think-tank Institute for the Study of War.
When Ukraine's forces retreated from Soledar, Prigozhin tried to use it to bolster the Wagner Group's reputation as an effective fighting force. But Russia's Defense Ministry had its own cards to play.
Russian Defense Ministry's Jan. 12 announcement concerning the capture of Soledar omitted any mention of the Wagner Group's role in the fighting.
"The General Staff does not want all its generals to look like losers," Barabanov said.
Meanwhile, Prigozhin's authority may depend on the Wagner Group's success on the battlefield.
Romanova says that the Wagner Group boss promised Putin to capture Bakhmut.
But despite savage fighting, Bakhmut remains unconquered, with Ukrainian forces mowing down wave after wave of Wagner prison recruits.
"If the Wagner Group runs out of troops, the Defense Ministry will remain," said an investigative journalist who studies the mercenary company.
Meanwhile, the Kremlin may be rethinking the role of private armies while looking past Wagner Group for alternatives.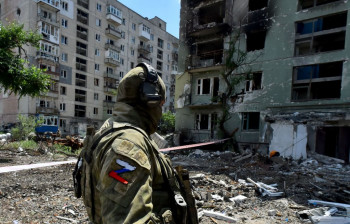 "Small private armies which don't fit into the power vertical are fraught with future consequences if the situation in Russia were to begin collapsing chaotically," Barabanov said.
"Any organized armed force with discipline, steadfastness of arms, and motivation could make a mess in case of turmoil," the investigative journalist agreed.
The Russian Defense Ministry has pulled other private military contractors closer into its orbit, granting more contracts to their owners, the investigative journalist said. Russian Defense Minister Sergey Shoigu even deployed his private military outfit, "Patriot," to the front line.
Any hopes that Prigozhin may have had to challenge Russia's Defense Ministry and General Staff "now seem to have been delusional," the ISW believes.
Wagner Group's days as an independent force may be numbered as well.
In late January, Russia's Defense Ministry made another move to overtake Wagner with a decree aimed at establishing "volunteer units" under the ministry.
Because mercenaries are illegal in Russia, the Defense Ministry is the only body authorized to create "volunteer units." The decrees may indicate that the General Staff could take over the Wagner Group by legally subordinating it to its ranks.
"Prigozhin is an outsider, not from Putin's old team. He has always been a servant. A waiter. Putin's chef. And suddenly, he worked his way up and became Putin's favorite," said Romanova. "He has a lot of enemies."
---
Note from the author
Hi, it's Alexander Khrebet, Thank you for reading this article.
We need your support to continue reporting on the activities of Russia's armed forces and the Kremlin-backed militants. By becoming the Kyiv Independent's patron, you will help us keep up and report on the most critical stories in the region.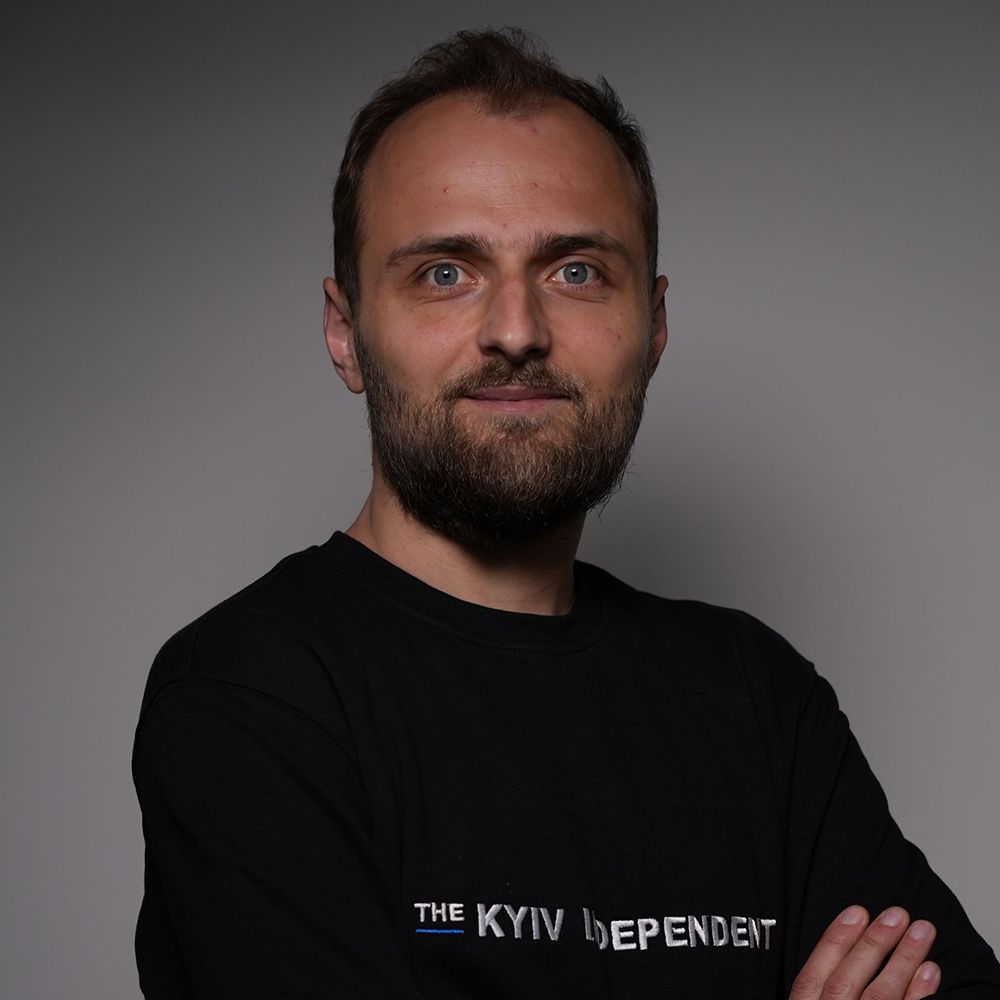 Alexander Khrebet
Reporter
Alexander Khrebet is a reporter with the Kyiv Independent. He covers Ukraine's foreign policy, alleged abuse of power in the country's military leadership, and reports on the Russian-occupied territories. Alexander is the European Press Prize 2023 winner, the #AllForJan Award 2023 winner and Ukraine's 2022 National Investigative Journalism Award finalist. His was published in the Washington Times and Atlantic Council.