This audio is created with AI assistance
Key developments on April 3:
Ukraine denies Russian claims about seizing Bakhmut in Donetsk Oblast
Poland delivers first MiG-29 jets to Ukraine
Zelensky on upcoming counteroffensive: Russians "still have time to leave — otherwise, we will destroy them"
Zelensky, European officials meet with Russian occupation survivors in Chernihiv Oblast
General Staff: Ukrainian military repels 45 Russian attacks in Donetsk Oblast.
Ukraine denied Russia's recent claims of "legally" capturing Bakhmut, an embattled city in Donetsk Oblast, on April 2.
Ukrainian officials' comments came after Yevgeny Prigozhin, founder of the Russian state-backed private paramilitary company Wagner Group, said that his mercenaries had raised the Russian flag on the Bakhmut city hall.
Prigozhin said on April 2 that Bakhmut had been "legally taken" and the Ukrainian forces were "concentrated in the western area" of the city.
President Volodymyr Zelensky's chief of staff Andriy Yermak urged to "calmly react to fakes inventing a victory, which does not exist in reality," adding that "Bakhmut is Ukraine."
"The enemy is weakening and trying to cover up its failures with new fakes about the capture of Bakhmut," Colonel General Oleksandr Syrskyi, Ukraine's Land Forces chief, wrote in a Telegram post after visiting the Bakhmut sector on April 3.
Serhii Cherevatyi, a spokesperson for Ukraine's Eastern Military Command, said on April 3 that fighting raged around the government building in Bakhmut, contrary to Prigozhin's claim about capturing it.
"They raised the flag over some kind of toilet… Let them think they've taken it," Cherevatyi told Reuters.
The General Staff of Ukraine's Armed Forces said in its evening update on April 3 that Bakhmut, alongside Avdiivka, Marinka, and their outskirts remain the epicenter of the ongoing fighting.
The Ukrainian military successfully repelled over 45 Russian attacks in the eastern Donetsk Oblast on April 3, the General Staff said.
Russia has been trying to capture Bakhmut for over eight months, stepping up its efforts in the fall. Standing in ruins, the city is now nearly emptied of its pre-war population of 70,000 people.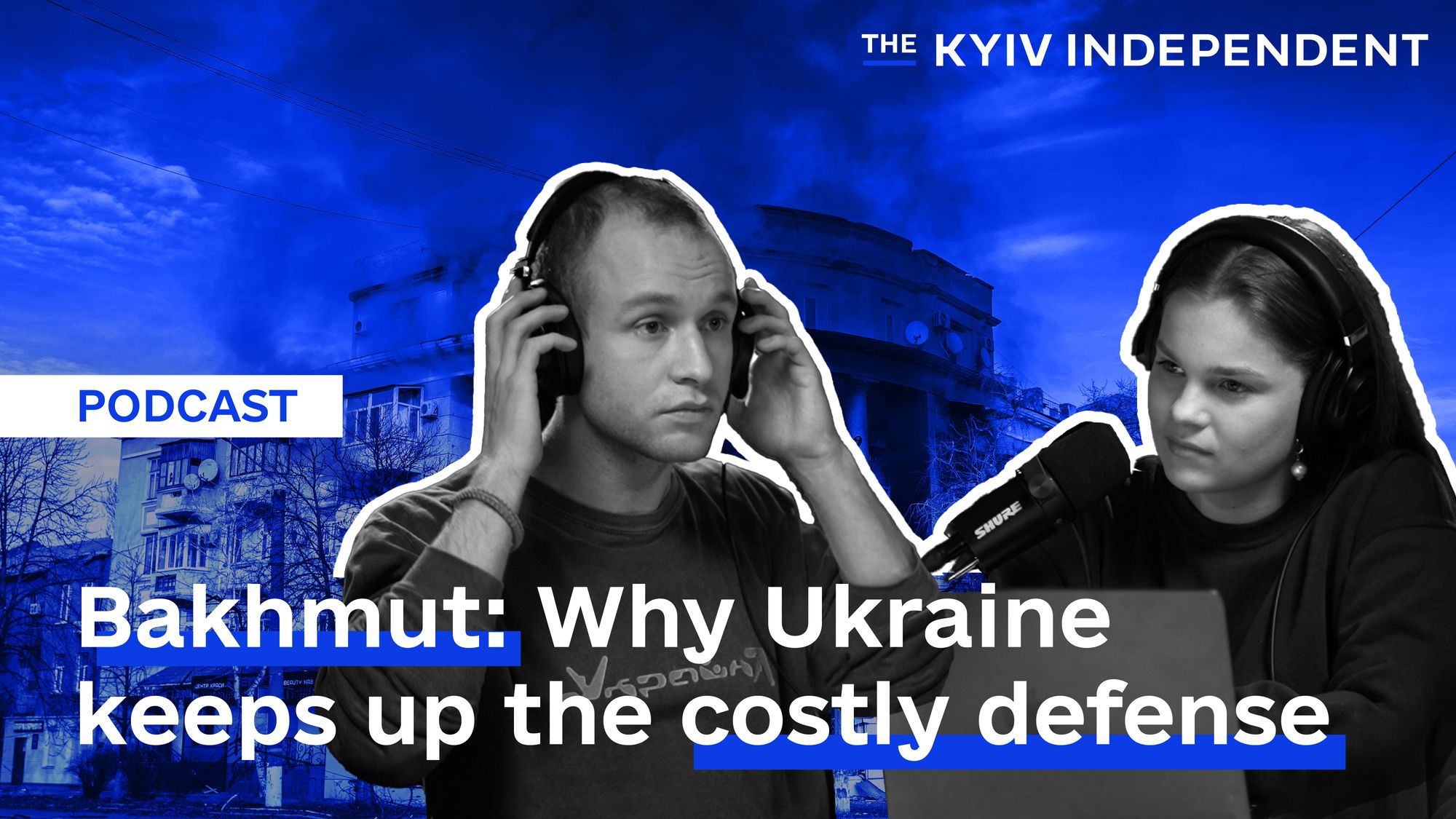 Zelensky, EU officials visit Chernihiv Oblast
On April 3, Zelensky alongside Marija Pejcinovic Buric, Council of Europe secretary general, and German Economy Minister Robert Habeck met with survivors of the Russian occupation in the village of Yahidne in northern Chernihiv Oblast.
Yahidne was under occupation at the start of the full-scale invasion until Russian forces withdrew from the area at the end of March 2022.
All three officials visited a school in Yahidne, where Russian troops kept almost the entire village population, 367 locals, including 50 children, in a small basement for 27 days. In total, 11 people died in this cellar, which was turned into a torture chamber. Locals recorded their names and dates of death on the basement walls.
"Your testimony has allowed the world to learn about the tragedy that the Russian Federation, its military, and leadership, including the president, have brought to our land," Zelensky said when addressing the survivors.
Ukraine has been coordinating with EU officials to establish an international tribunal for Russian war crimes.
"I can only add one more thing: having seen all of this, I can wish for the Russian president to spend the rest of his days in a basement with only a bucket for a toilet," Zelensky said at the school entrance in Yahinde.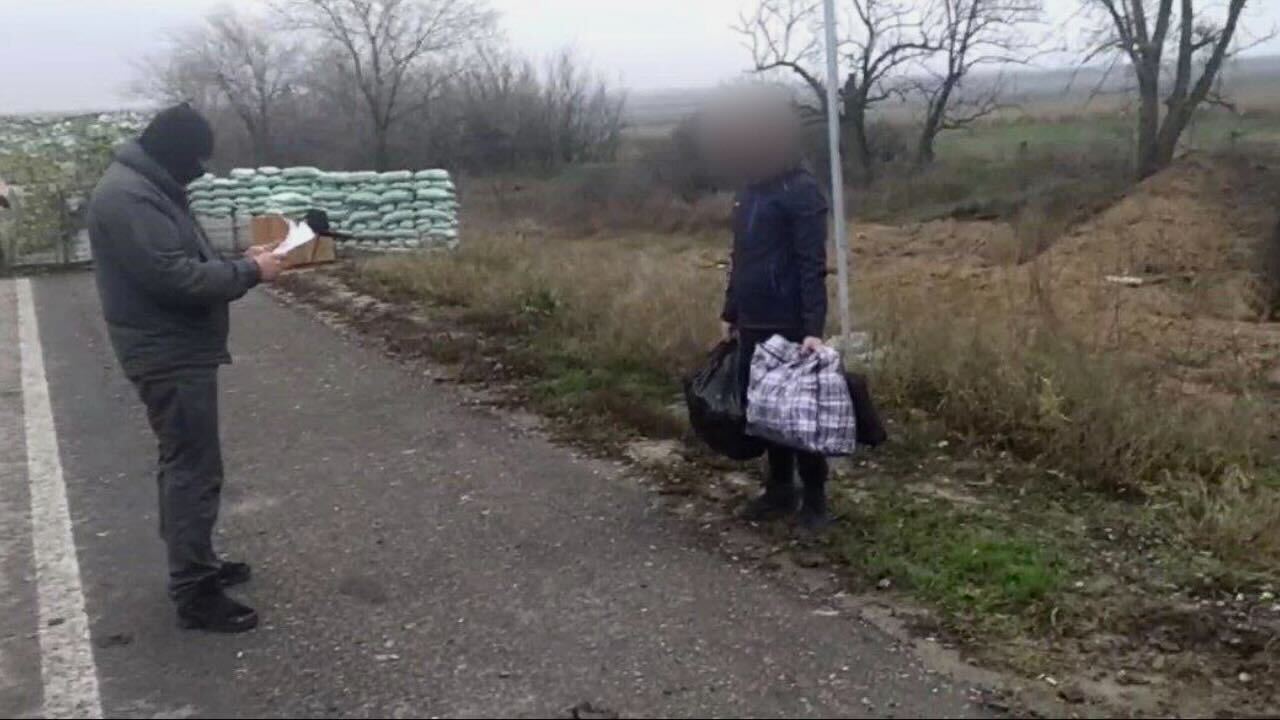 Counteroffensive
Speaking of Ukraine's upcoming counteroffensive, Zelensky said on April 3 that Russian troops "still have time to leave — otherwise we will destroy them." He said he could not get into specifics about the operation Ukraine was preparing.
Talks about Ukraine's counteroffensive have been going on for months.
On March 25, Zelensky said Ukraine pushed back its spring counteroffensive due to a lack of weapons, including heavy military hardware and fighter jets.
Defense Minister Oleksii Reznikov told the Estonian channel ERR on March 29 that Ukraine will likely launch its counteroffensive, planned in several areas, in April or May.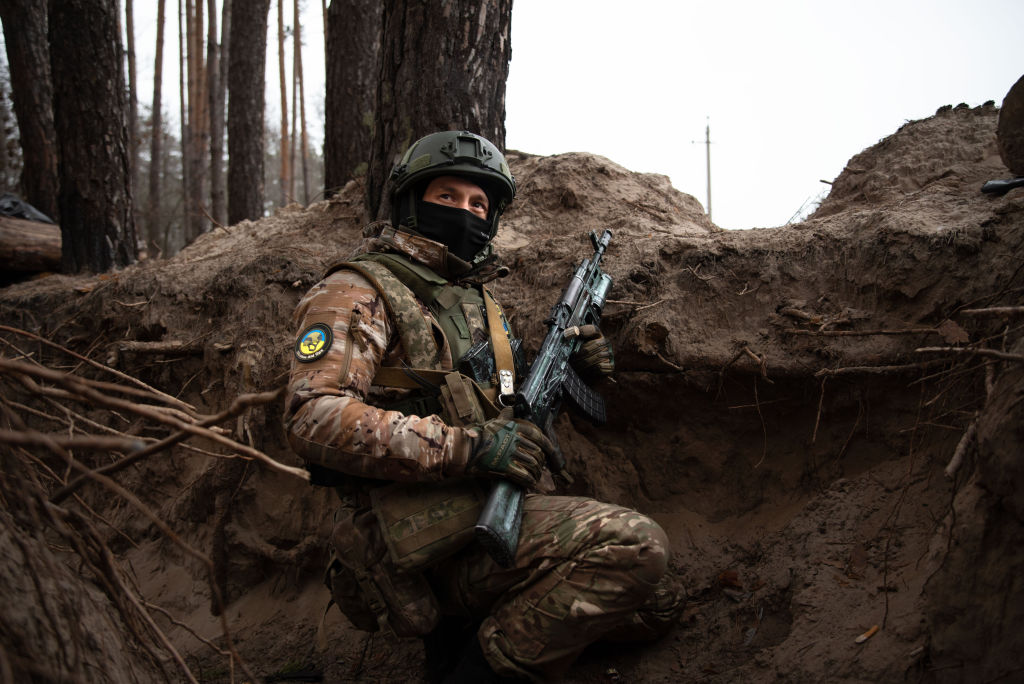 Poland provides fighter jets to Ukraine
Poland has joined Slovakia in providing Ukraine with Soviet-built fighter jets.
Polish president's foreign affairs adviser Marcin Przydacz said on April 3 that "Poland had delivered" the first batch of Mikoyan MiG-29 fighter jets to Ukraine.
"According to my information, this process has already been completed, i.e., the transfer of this first part. Of course, there will be talks about possible further support," Przydacz told local radio station RMF 24.
Ukraine's Air Force confirmed to the Kyiv Independent that Slovak-provided MiG-29 "were already in Ukraine." With the Polish-provided MiG-29, "the transferring process is underway," Yuri Ihnat, spokesman for the Air Force, said.
These fighter jets are "the first steps the West is taking to provide combat aircraft. We hope that there will be a second step, a third step, and so on," Ihnat told the Kyiv Independent on April 3.
Either Przydacz or Ihnat has not specified how many jets were supposed to be delivered from Poland.
Ukraine received the first four of the 13 MiG-29 jets from Slovakia on March 23, according to Slovakia's Defense Ministry.
Ukrainian authorities have called on allies to provide modern fighter jets to defend Ukraine's airspace and more effectively counterattack the Russian troops on the battlefield.
So far, no country has pledged to send Western-built fighter jets, though several partners of Ukraine, such as the U.K., have not ruled out such a move.
On the battlefield
The General Staff reported in its update on April 3 that Russian troops had continued to focus their main efforts on offensives in the eastern Donetsk Oblast.
Lyman, Bakhmut, Avdiivka, and Marinka's sectors remain Russia's top assault priorities.
Over the past 24 hours, Ukraine's military repelled more than 45 Russian attacks in these sectors and six times hit areas where Russian troops and means were concentrated in, the General Staff said.
Russian forces also shelled settlements in Sumy, Kharkiv, Zaporizhzhia, and Kherson oblasts, while building up its "defense capabilities" in Ukraine's southern regions, according to the report.
The military also said Russia is keeping its units close to the border in Russia's Kursk and Belgorod regions.