This audio is created with AI assistance
Key developments on Aug. 1:
Explosion reported near Russian naval base in occupied Crimea
Russian attack on Kherson hospital kills 1, injures 5
UN condemns strikes on Moscow
UK Defense Ministry: Russian units 'struggling with battle fatigue,' ammo shortages
A drone attack was reported near the Russian ammunition depot in occupied Sevastopol on Aug. 1. The city hosts the Russian Black Sea Fleet base and its headquarters.
Footage published in Russian Telegram channels showed smoke between the hills on the outskirts of Sevastopol in southwestern Crimea.
Mikhail Razvozhaev, a top Russian proxy in occupied Sevastopol, claimed loitering munition was downed.
A Russian investigative outlet iStories reported that the explosion emerged at the site of the Russian Black Sea Fleet arsenal.
Radio Svoboda, Ukraine's branch of the RFE/RL, also reported that the explosion was heard in the area where the Russian forces keep four ammunition depots.
It was the sixth reported attack in Russian-occupied Crimea over two weeks.
Ukrainian officials haven't commented on the Aug. 1 explosion.
The Russian Defense Ministry reported the same day that maritime drones "attempted to attack" two Russian patrol ships 340 kilometers southwest of occupied Sevastopol overnight on Aug. 1, claiming all drones were destroyed.
However, the intercepted communication between the Russian helicopter crew evacuating sailors and the coastal aviation services allege that one person was killed and five were injured in the attack, Babel news outlet reported, citing sources, on Aug. 1.
Crimea has been under Russian occupation since 2014, and the Crimean Tatars and pro-Ukrainian activists who remained on the peninsula have faced regular persecution by occupation authorities.
Ukraine used missiles to hit the bridges connecting Crimea and mainland Ukraine. Prior, the bridge over the Kerch Strait has been damaged as well.
While not acknowledging the attacks, military intelligence spokesman Andrii Yusov told national television on Aug. 1 that attacks would continue until the entire territory of Ukraine is liberated.

Russian attacks
The July 31 Russian ballistic missile attack against a residential building in Kryvyi Rih, Dnipropetrovsk Oblast, killed six civilians, including a child, and injured 81 others, Mayor Oleksandr Vilkul reported on the morning of Aug. 1.
He said 19 injured, including two children, are hospitalized.
Russian forces struck Kryvyi Rih on the morning of July 31, damaging residential and university buildings, according to the officials.
The municipal services continue to clean the rubble, the mayor said.
Russian forces also attacked Kherson and Kharkiv oblasts on Aug. 1, killing two and injuring seven people, according to the local authorities.
A doctor was killed, and five other medics were injured when Russian forces hit the hospital in Kherson, Governor Oleksandr Prokudin reported.
Four medical workers were diagnosed with concussions.
Kherson sits on the west bank of the Dnipro River, with the Russian troops holding positions just across the river, deliberately shelling the southern city and other settlements.
Russian forces also struck northeastern Kharkiv Oblast with a KAB-250 guided bomb, killing one and injuring another civilian in Izium, Governor Oleh Syniehubov said on Aug. 1.
Russian forces attacked Kharkiv with the Shahed loitering munitions overnight on Aug. 1, injuring one civilian.
Kharkiv Oblast has been under Russian attacks on a nearly daily basis due to its proximity to the Russian border.
UN condemns drone attacks on Moscow
Farhan Haq, deputy spokesman for the U.N. Secretary-General, condemned attacks on Moscow.
"Well, we don't have any first-hand information on who is responsible for this attack. But certainly, we are against any and all attacks on civilian facilities, and we want them to stop," Haq said during a press conference.
Moscow was attacked with drones twice in three days.
According to Russian media, the offices of several Russian ministries were located in the building damaged in the July 30 strike. The same skyscraper was reportedly hit in another drone attack overnight on Aug. 1.
In a video message on July 30, President Volodymyr Zelensky said it's natural and fair that the war is returning to Russian territory.
"Ukraine is becoming stronger. The war is gradually returning to Russian territory – to its symbolic centers and military bases, and this is an inevitable, natural, and absolutely fair process," said Zelensky.
Read also: Exclusive: New insights point to Hungary's collaboration with Moscow on transfer of Ukrainian POWs
On the battlefield
The Russian military continues to concentrate its personnel and military hardware in the Kupiansk-Lyman axis, Deputy Defense Minister Hanna Maliar reported on Aug. 1.
Russia has been concentrating powers in these areas since mid-July.
Severe fighting is ongoing on the eastern front as Russian forces attempt to stop Ukraine's advance toward Bakhmut.
Meanwhile, a Ukrainian counteroffensive on the southern front line is underway, the General Staff of Ukraine's Armed Forces reported in its evening update on Aug. 1.
In the southeastern Melitopol and Berdiansk directions, Ukrainian forces are being entrenched at their new position, the military said.
Intense fighting in these two sectors is wearing down Russian troops, the U.K. Defense Ministry said in its intelligence report on Aug. 1.
The battle south of the front-line town of Orikhiv in Zaporizhzhia Oblast has been underway. And Russia's 58th Combined Arms Army is "highly likely struggling with battle fatigue.".
Russia's 5th Combined Army is experiencing "problems of coordination" and is in need of rotation south of Velyka Novosilka in Donetsk Oblast, according to the report.
The artillery ammunition shortages and a lack of reserves are "common problems for Russian commanders" in the south, the ministry said.
Ukrainian forces are driving the counteroffensive in the eastern Donetsk and southern Zaporizhzhia oblasts, operating on multiple fronts. They have achieved partial gains since starting in early June.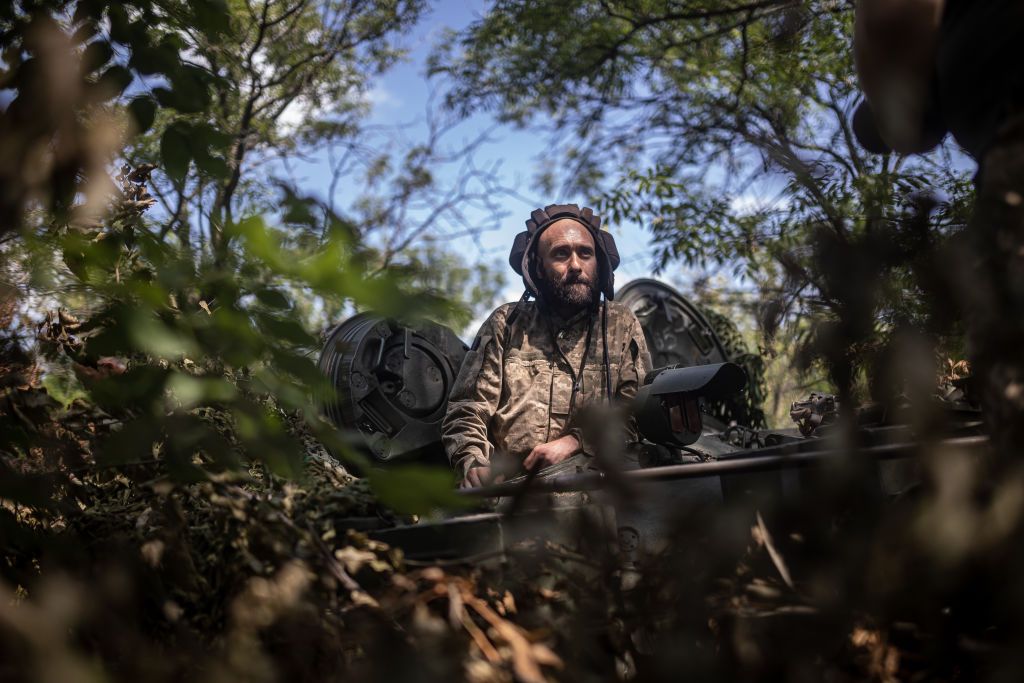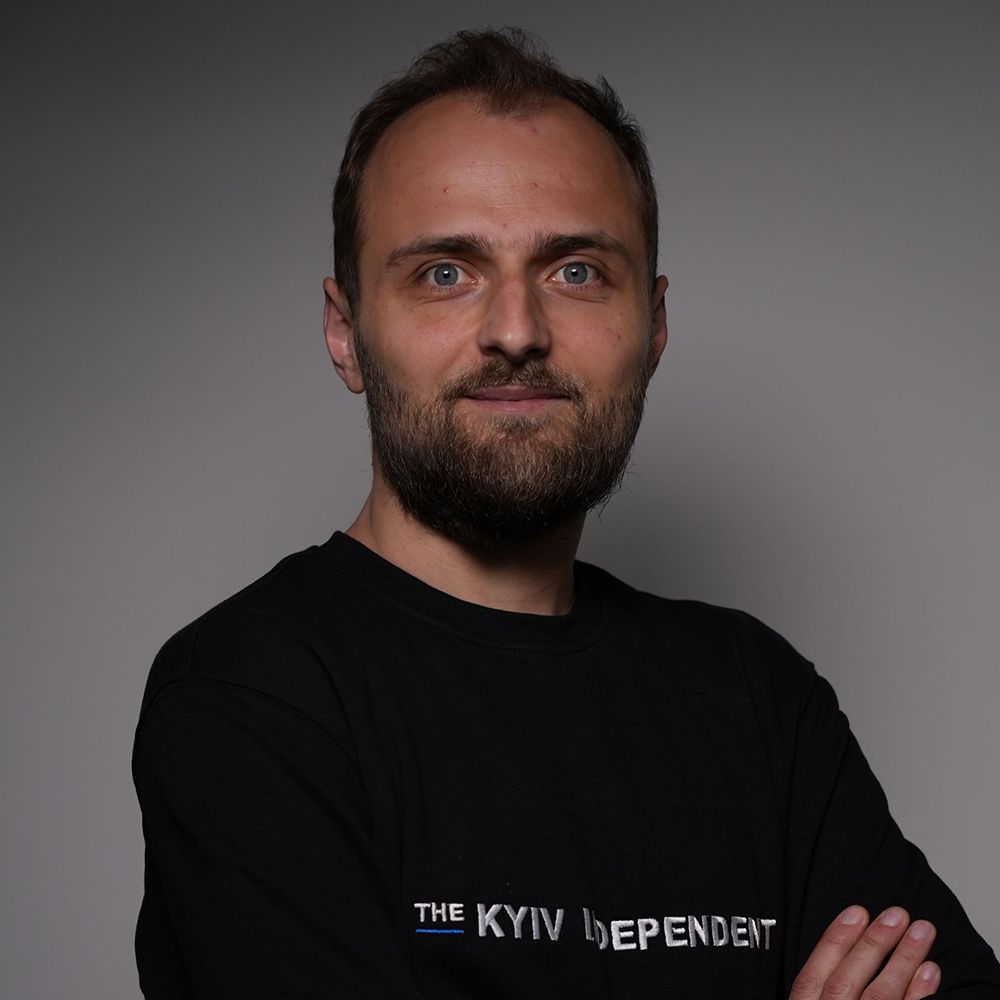 Alexander Khrebet
Reporter
Alexander Khrebet is a reporter with the Kyiv Independent. He covers Ukraine's foreign policy, alleged abuse of power in the country's military leadership, and reports on the Russian-occupied territories. Alexander is the European Press Prize 2023 winner, the #AllForJan Award 2023 winner and Ukraine's 2022 National Investigative Journalism Award finalist. His was published in the Washington Times and Atlantic Council.