This audio is created with AI assistance
Key Developments on July 17:
Grain deal collapses after Russia pulls from agreement
Crimean Bridge damaged after reported explosions
Military: Russian forces on the offensive in Lyman-Kupiansk direction
Foreign Ministry marks 9-year anniversary of Russian downing of MH17
More Wagner mercenaries arrive in Belarus
Russia dealt a significant blow to global food security on July 17 by announcing its withdrawal from the Black Sea Grain Initiative, effectively collapsing the deal.
The initiative, brokered by Turkey and the U.N. in July 2022, has played a crucial role in stabilizing food prices worldwide amid a surge caused, in part, by Russia's full-scale war against Ukraine.
Ukraine is one of the world's largest grain suppliers. The deal allowed Ukraine to continue exporting its agricultural products through the Black Sea during the full-scale invasion.
Kremlin spokesperson Dmitry Peskov claimed that "the part of the Black Sea agreements concerning Russia has not been implemented so far," adding that "as soon as the Russian part is completed, the Russian side will return to the implementation of this deal immediately."
Peskov did not specify if Russia's withdrawal from the grain deal was related to the explosions on the Crimean Bridge on the same day, nor did he give further details on "the Russian side."
However, Russia has repeatedly threatened to pull out of the grain deal since its implementation, using it as a bargaining chip to demand sanctions affecting its fertilizer industry be lifted.
U.N. Secretary-General António Guterres has condemned Russia's decision.
"Ultimately, participation in these agreements is a choice. But struggling people everywhere and developing countries don't have a choice," he wrote, adding that the hundreds of millions of people facing hunger "will pay the price."
President Volodymyr Zelensky said that every involved party other than Russia "is ready to continue to supply grain," adding that Ukraine was "approached by companies that own ships. They said that they were ready if Ukraine would allow and Turkey would let the ships pass."
Zelensky also said that "even without the Russian Federation, everything must be done so that we can (continue to) use this Black Sea corridor."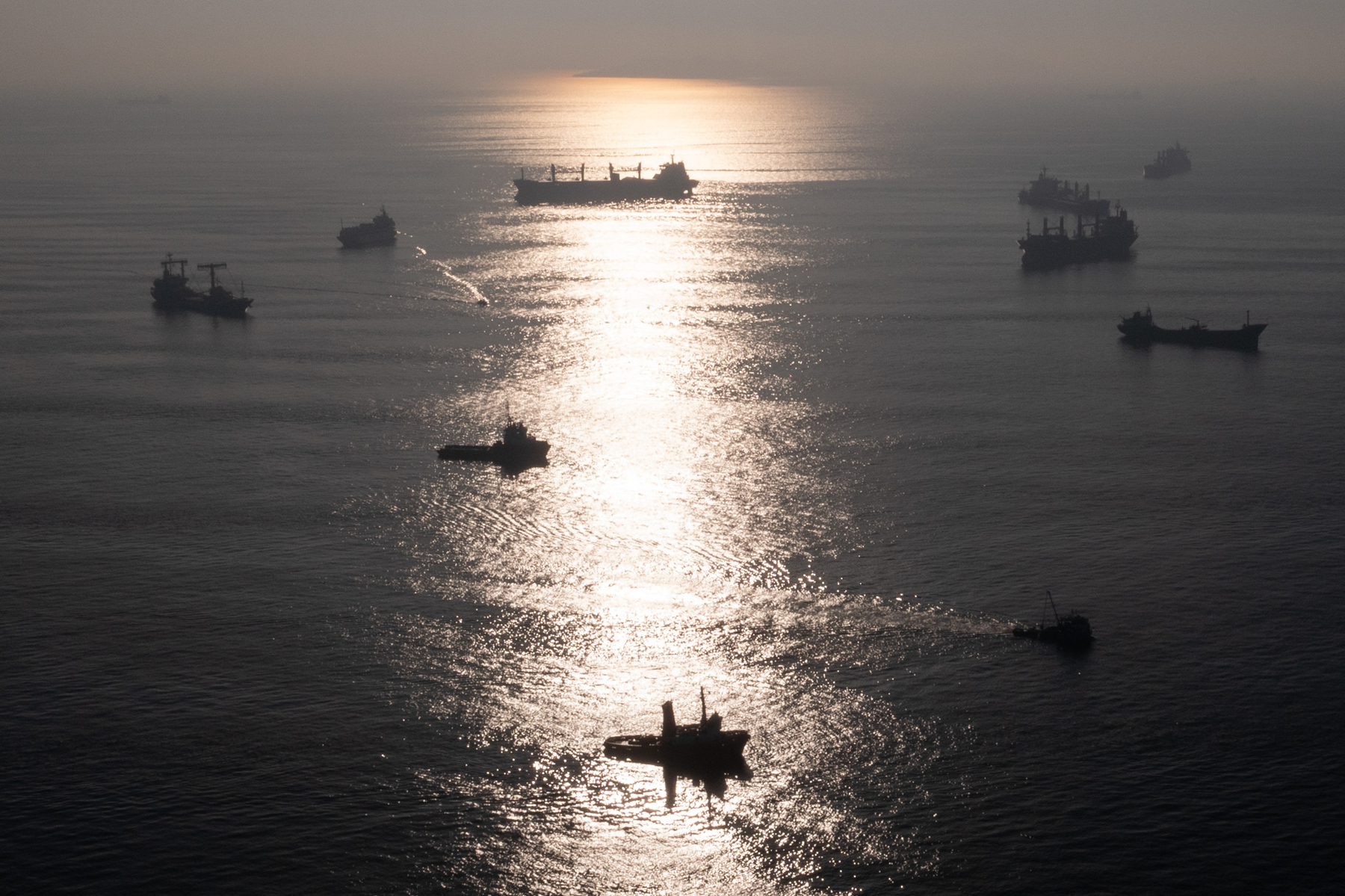 Explosions reported at Crimean Bridge
Russian media reported two explosions at the Crimean Bridge around 3 a.m. local time on July 17 and accused Ukraine of being behind the act.
The Crimean Bridge connects Ukraine's Crimean Peninsula, which has been under Russian occupation since 2014, with Russia's Krasnodar Krai.
Russian-installed proxy officials in Crimea reported that traffic was halted on the bridge due to an "emergency" incident and issued a cautionary advisory to local residents, urging them not to travel via the bridge.
Local proxy officials claimed that the bridge's railroad track remained undamaged. However, a conflicting report from the Russian news agency TASS revealed that eight trains traveling to and from Crimea experienced delays as a result of the explosions.
During a meeting with Russian dictator Vladimir Putin on July 17, Russian Deputy Prime Minister Marat Khusnullin said that one span of the part of the bridge for road vehicles is completely destroyed and cannot be restored.
The governor of Russia's Belgorod Oblast Vyacheslav Gladkov also claimed that the explosions killed a man and a woman and injured a child.
According to Andrii Yusov, the spokesperson for Ukraine's defense intelligence, the damage to the Crimean Bridge could create logistical difficulties for Russian forces, noting that Russia uses the bridge as a "major logistics hub for moving forces and resources deep into the territory of Ukraine."
Kyiv has neither claimed responsibility for the explosion nor denied its involvement.
Yusov said Kyiv will not comment on the cause of the damage, noting he could "only quote the chief of Ukrainian Defense Intelligence, Kyrylo Budanov, who said 'the Crimean Bridge is an unstable structure.'"
This is not the first time such an incident has been reported at the Crimean Bridge. On Oct. 8, 2022, the bridge suffered damage following an explosion, which Russian officials claimed was caused by a truck filled with explosives detonating near a tanker train on the bridge.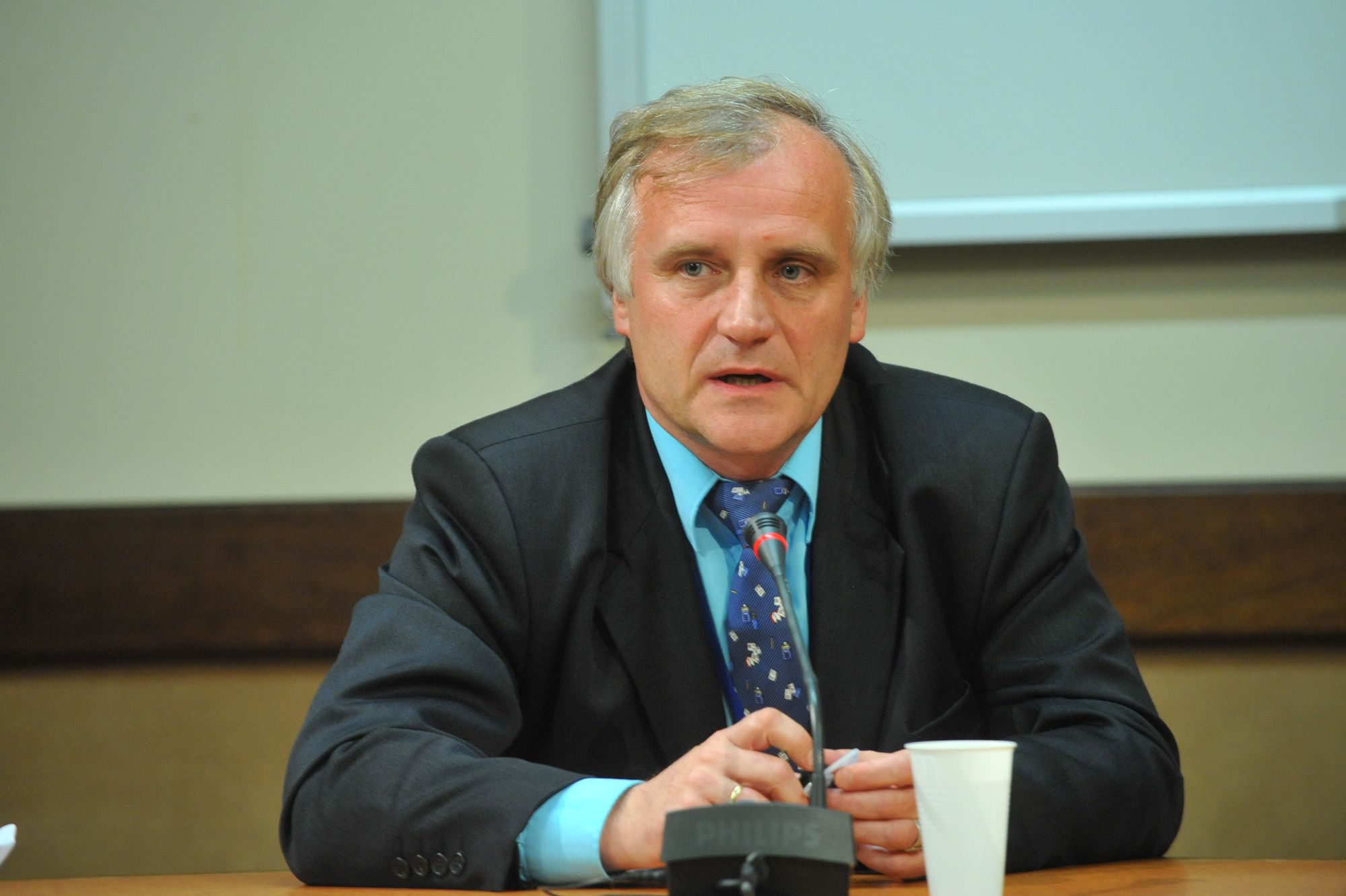 Russian forces on the offensive in Lyman-Kupiansk direction
Serhii Cherevatyi, spokesperson for Ukraine's Eastern Military Command, said on national television on July 17 that Russia is concentrating "more than 100,000 personnel, more than 900 tanks, more than 555 artillery systems, 370 MLRS" in the Lyman-Kupiansk direction.
Kupiansk was liberated in Ukraine's counteroffensive in Kharkiv Oblast in September 2022. Lyman, located in Donetsk Oblast, was liberated just weeks later.
According to the General Staff of the Armed Forces of Ukraine, Russia "continues to focus its main efforts on the Kupiansk, Lyman, Bakhmut, Avdiivka, and Marinka axes," and heavy fighting is underway.
Colonel General Oleksandr Syrskyi, commander of Ukraine's Ground Forces, said that the situation in the east was difficult.
According to Syrskyi, Russia is attempting to gain ground in the Kupiansk area and continue "the offensive into the depth of our battle formations."
At the same time, Russia is moving more troops into the area around Bakhmut, to try to prevent Ukrainian forces from advancing, Syrskyi added.
Deputy Defense Minister Hanna Maliar previously reported on July 16 that Ukrainian forces have made progress along the southern flank of Bakhmut and are attempting to hold positions along the northern flank.
Ukrainian forces are also engaging in artillery strikes against Russian forces in the city of Bakhmut while enduring incoming shelling themselves, according to Maliar.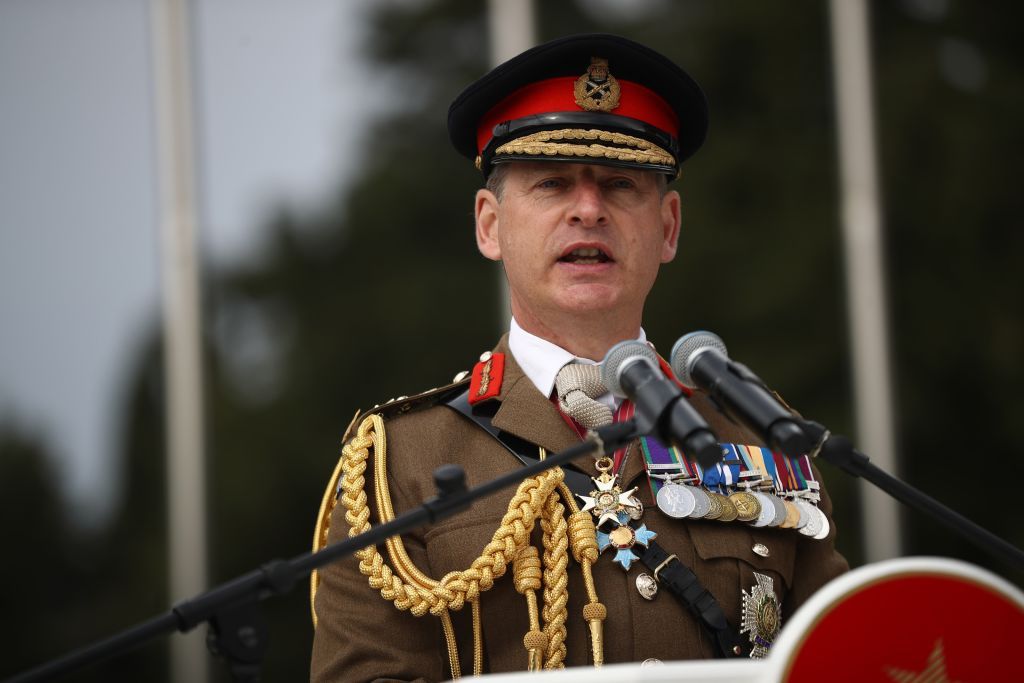 Foreign Ministry marks 9-year anniversary of Russian downing of MH17
Ukraine's Foreign Ministry marked the nine-year anniversary of the Russian downing of flight MH17 on July 17, calling it "one of the most terrible pages (in the history) of the armed aggression of the Russian Federation against Ukraine."
MH17 was en route from Amsterdam to Kuala Lumpur when Russian proxies in Donetsk Oblast shot down the plane using a BUK missile system. All 298 passengers on board were killed, including 80 children.
In November 2022, the Hague District Court found Russian nationals Igor Girkin and Sergey Dubinsky, as well as Ukrainian national Leonid Kharchenko, guilty of murder for their involvement in shooting down MH17.
The trial began in March 2020. The three men were sentenced to life imprisonment and ordered to pay 16 million euros in compensation to the relatives of the victims.
However, they were tried in absentia, meaning that they are still at large.
The Foreign Ministry maintained that Ukraine is dedicated to bringing those responsible for the tragedy to justice.
"Ukraine will continue to make all possible efforts to establish justice for the victims of the tragedy, hold Russia and all guilty accountable, and guarantee that such tragic incidents do not happen again."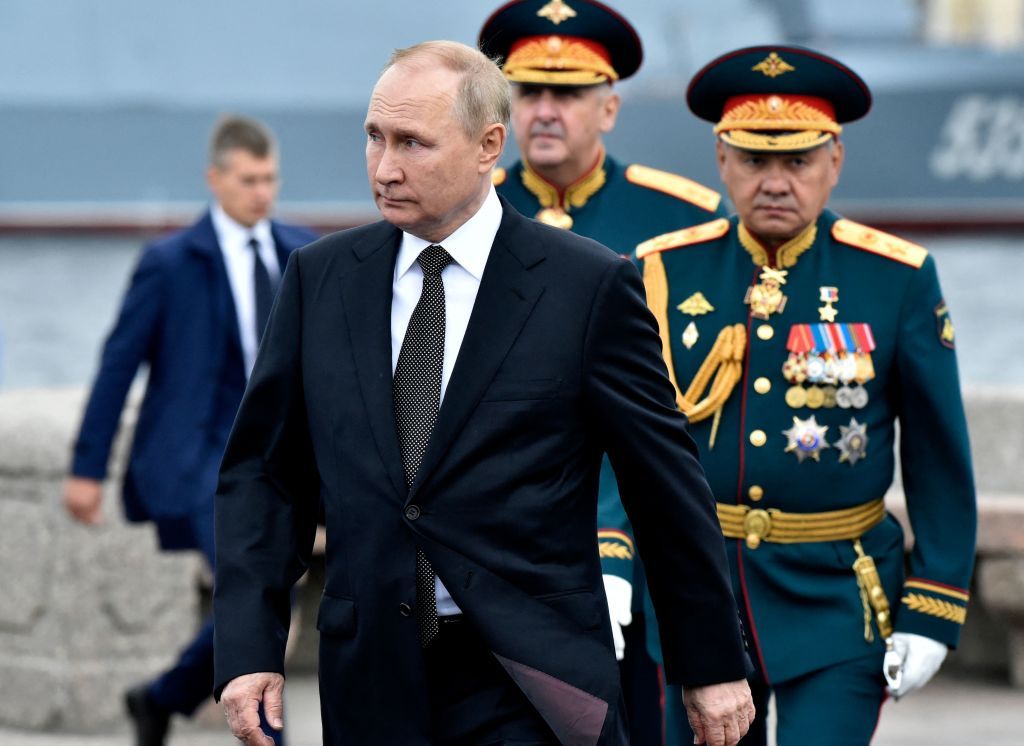 More Wagner mercenaries arrive in Belarus
The monitoring group Belarusian Hajun reported on July 17 that a third convoy of the Wagner mercenary group arrived in Belarus and was heading towards the camp near Asipovichy.
"Another large convoy of the Wagner Group mercenaries is moving right now in the direction of Asipovichy and the camp in the village of Tsel along the M5 highway from Bobruisk," Hajun wrote on Telegram.
According to the anti-government group's report, the column includes 20 vehicles, including pickups, trucks, and buses, driving under Russian and Wagner flags.
Belarusian Hajun wrote that this is at least the third Wagner convoy to arrive in Belarus since July 11.
Belarusian state media reported on July 14 that Wagner mercenaries were in the country to train Belarusian territorial defense forces.
Belarusian dictator Alexander Lukashenko allegedly helped broker a deal for Wagner founder Yevgeny Prigozhin and his troops to relocate to Belarus after their armed rebellion in late June stopped short of reaching Moscow.
Ukraine's State Border Guard Service said on July 16 that Wagner mercenaries stationed in Belarus do not pose a serious threat to border security as they number in the hundreds, not thousands.
However, there is a potential for the Wagner mercenaries to be used to try and destabilize the situation along the border with Ukraine, which is why Ukrainian authorities are keeping track of their movements.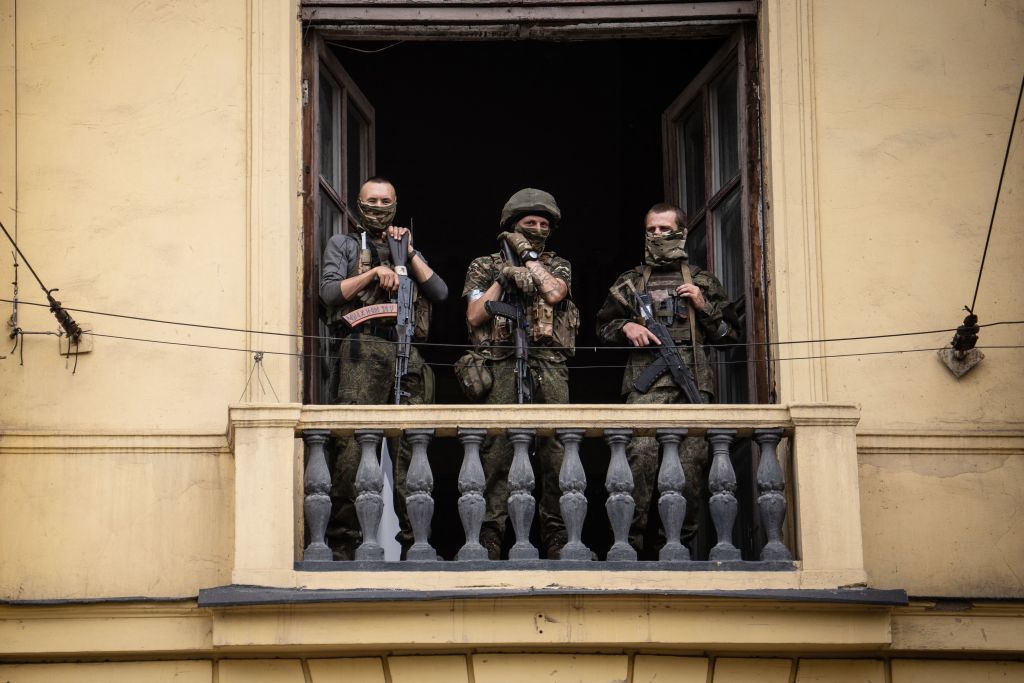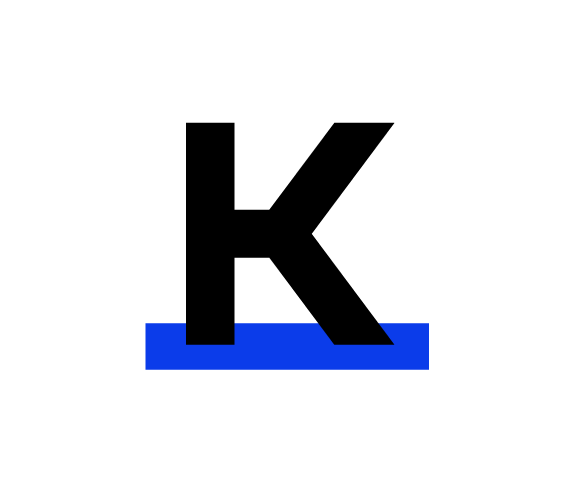 The Kyiv Independent news desk
We are the news team of the Kyiv Independent. We are here to make sure our readers get quick, essential updates about the events in Ukraine. Feel free to contact us via email with feedback and news alerts.