This audio is created with AI assistance
The rebellion organized by Russia's Wagner mercenary group in June is seen by many analysts as a sign of weakness and fragility of Vladimir Putin's regime.
First, several thousand armed mercenaries managed to march for hundreds of kilometers from Rostov to the vicinity of Moscow, and no one was able to stop them on the way. To many, this demonstrates the Kremlin's inability to control the situation.
Second, Putin's decision to strike a deal with Wagner founder Yevgeny Prigozhin and let him get away with his rebellion unpunished is also seen as a sign of weakness. This shows that anyone, provided that they have enough armed men at their disposal, can rebel against Putin and face no consequences.
Russian political analyst Georgy Satarov told the Kyiv Independent that by allowing Wagner mercenaries to operate independently in Ukraine and elsewhere, Putin had "destroyed the state's monopoly on violence with his own hands."
"There is no state in (Russia)," he said. "There is the power of a criminal boss in a gang but no state."
However, other analysts warn that talk about the imminent collapse of Putin's regime may be wishful thinking. It has been predicted many times – especially after Putin launched his full-scale invasion of Ukraine in February 2022 – but has failed to materialize so far.
Regardless of the weakness supposedly demonstrated by Putin, his regime may still be quite stable and last for many years, they argue.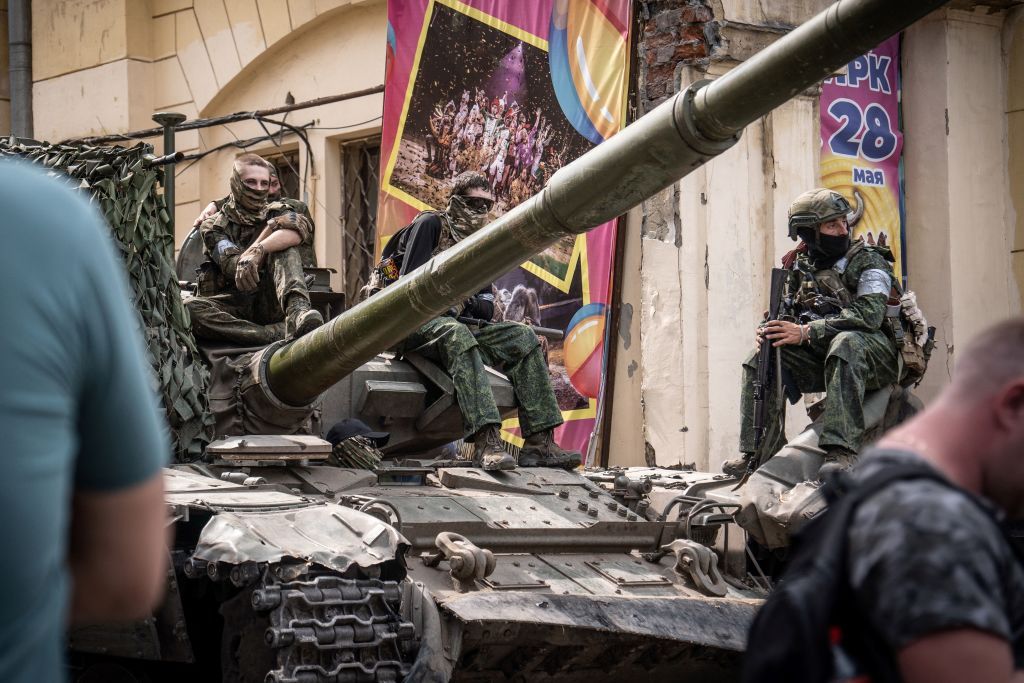 A surreal rebellion
Wagner launched the rebellion on June 23 following a long-running conflict with the Defense Ministry, which had ordered the mercenaries to be integrated into the regular army by July 1. Prigozhin started the rebellion after claiming that the mercenaries had been attacked by the Russian army.
Several thousand Wagner mercenaries took over Rostov-on-Don, a major city in southern Russia, and marched all the way to the vicinity of Moscow, stopping just 200 kilometers south of the capital. The Wagner troops shot down several helicopters and one plane and killed more than 10 Russian servicepeople, including pilots, according to Russian media reports.
During most of the march, there was little resistance to the mercenaries, which prompted speculation that the police, the National Guard, and the army were reluctant to confront Wagner.
Eventually Prigozhin concluded a deal with Putin late on June 24 and halted the mutiny, with Belarusian dictator Alexander Lukashenko as an intermediary. The Russian authorities agreed not to prosecute Prigozhin and the mercenaries and let them move to Belarus.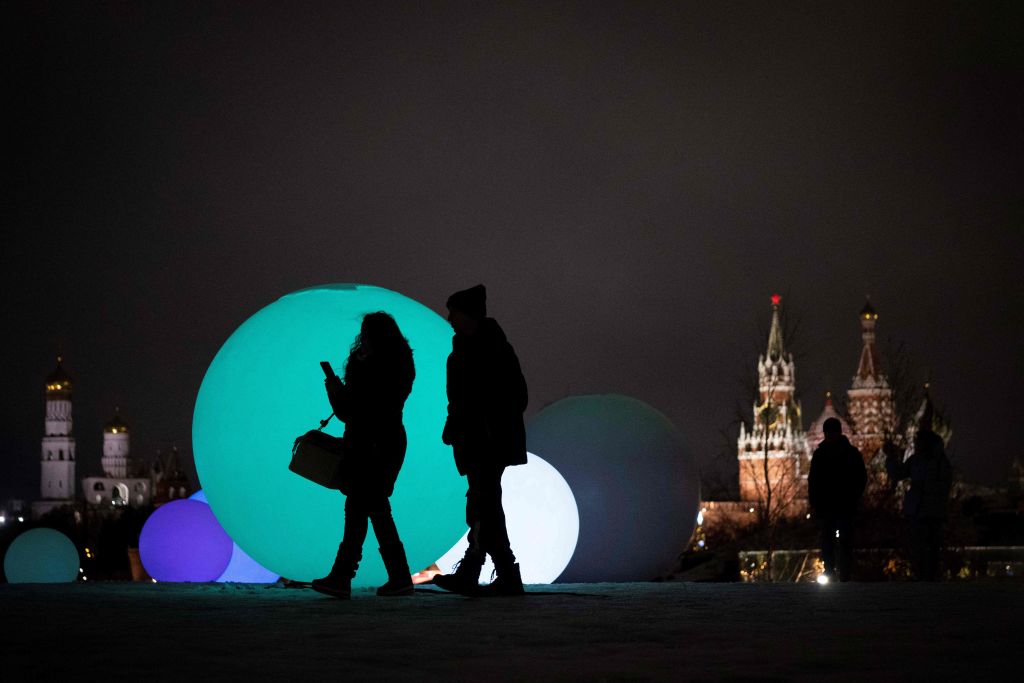 Progozhin's rants
Many see the Wagner rebellion as a result of Russia's war against Ukraine.
By launching the invasion, Putin triggered economic turmoil, political instability, and discontent among some parts of the elite and the population.
Discontent with Russia's military blunders and lack of progress on the battlefield is growing among the supporters of the war. A year and a half after the launch of the invasion, Russia has lost about half of the territories it occupied at the beginning of the full-scale war and is facing another Ukrainian counteroffensive.
Prigozhin himself has long criticized the military leadership for numerous failures. On June 23 – shortly before the rebellion – he went so far as to partially recognize the true causes of Russia's aggression.
"Now the Defense Ministry is trying to deceive society and the president and claim that Ukraine was preparing some crazy aggression and that Ukraine and the whole NATO bloc were planning to attack us," he said. "In reality the special military operation was started for absolutely different reasons."
He said that the invasion had been started as a "publicity stunt" for Russia's military leadership in order to let Defense Minister Sergei Shoigu get a marshal's rank and a medal and to allow oligarchs to profiteer.
Prigozhin also said that the Russian army is "killing ethnic Russians" in eastern Ukraine and that the Russian authorities and Kremlin-linked oligarchs had been robbing the Donbas. He called the Russian leadership "mentally ill assholes."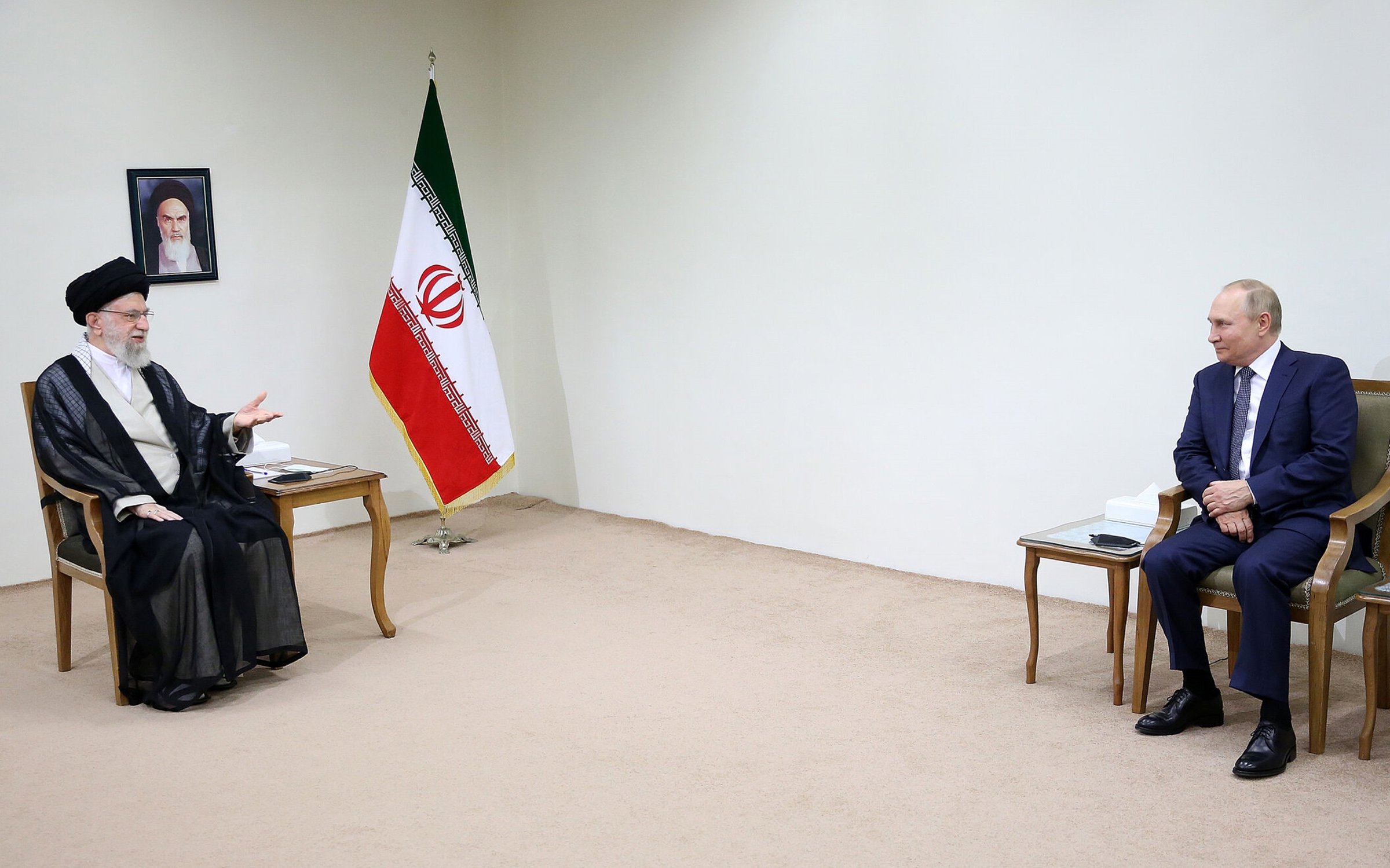 Split among hawks
The rebellion also caused a split among supporters of Russia's war against Ukraine. Some backed Wagner due to their discontent with Russia's military leadership, while others lashed out at Prigozhin and called him a traitor who jeopardized Russia's war effort.
Alexander Khodakovsky, who had been a Russian-backed proxy leader in the Donbas until 2022 and is currently serving as a top official of Russia's National Guard, said that the rebellion had split Russian society "in half."
"We prayed to God to ensure that the enemy wouldn't take advantage of the situation and send all of its forces into battle. We wouldn't have stood a chance then," he said on Telegram on June 24. "We're having a hard time anyway, and yesterday everything was hanging by a thin thread."
Khodakovsky said that "those who understood what was at stake and how close we were to defeat will never understand those who hailed Wagner and were glad that someone challenged the authorities."
There are also other links between the rebellion and the Russian invasion of Ukraine.
Sergei Sazonov, a Russian political philosopher, told the Kyiv Independent that the rebellion became possible because most of Russia's combat ready troops are deployed in Ukraine, and there are few troops inside Russia who can put down a mutiny.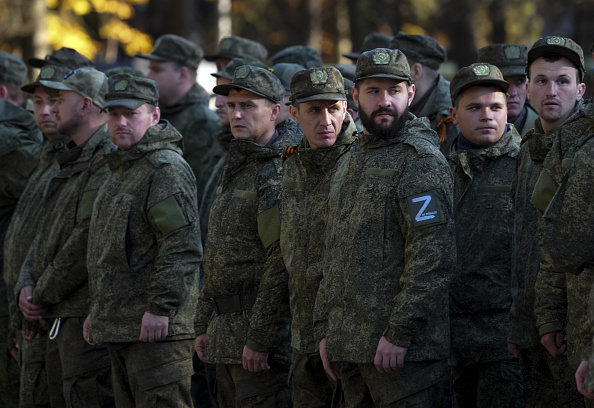 Weakness?
Putin's deal with Wagner mercenaries was praised by some Russian supporters of the war as a legitimate compromise but others lambasted it as a concession to terrorists.
"So, the blood of pilots… killed by Wagner is not considered blood, right?" the pro-war Fighter-Bomber Telegram channel wrote on June 24.
Some commentators believe that Putin's failure to suppress the rebellion by force shows his weakness. They argue that Russia's law enforcement agencies were reluctant to oppose the rebellion, and Putin did not want to confront Wagner troops because he doubted his own troops' loyalty.
"Putin's power has been shaken," Russian journalist and political blogger Michael Nacke said on his blog on June 29. "A dictator must demonstrate that a coup is punishable in order to stay a dictator."
Russian political analyst Yekaterina Shulman said on the Bild television channel on June 27 that autocracies like Putin's regime are "very brittle constructs from the historical standpoint."
"Authoritarian regimes are vulnerable to coups d'etat because autocracies can't afford electoral rotation," she said.
The Wagner rebellion triggered speculation that more revolts or coups may happen in the future, especially if Russia suffers defeats in Ukraine.
Nacke argued that "the closer Putin is to defeat (in Ukraine), the more likely a coup d'etat is."
Satarov said that part of the Russian elite had already taken issue with Putin because of the Western sanctions and economic turbulence caused by Russia's full-scale invasion of Ukraine.
"But now they may switch to action," he said.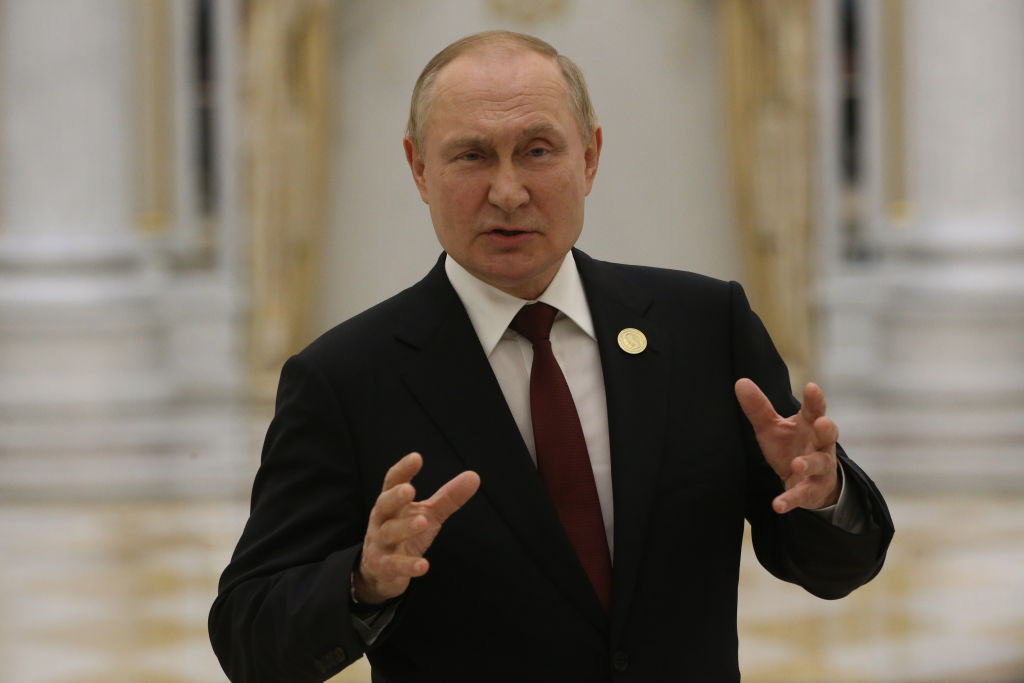 Overoptimistic forecasts?
Other analysts warn, however, that there is a tendency to underestimate the stability of Putin's regime, and many forecasts of his imminent overthrow have proved to be false in the past.
"It's wishful thinking," Sazonov said. "The fact that Putin unilaterally got Russia involved in a war that it didn't want – and that it is obediently waging this war – proves that Putin's power is solid."
Sazonov believes that Putin agreed to the deal with Prigozhin because he is "accomplice of Putin and has a lot of compromising materials on him."
"Prigozhin had strong leverage in the negotiations," he said.
The mercenaries did not meet much opposition on the way to Moscow but there were enough troops in and around the capital, according to Sazonov.
If Putin had decided to suppress the rebellion by force, it would have likely been a success, Sazonov argued.
"They have razed cities to the ground in Ukraine, and they would have easily destroyed Prigozhin as well," he said.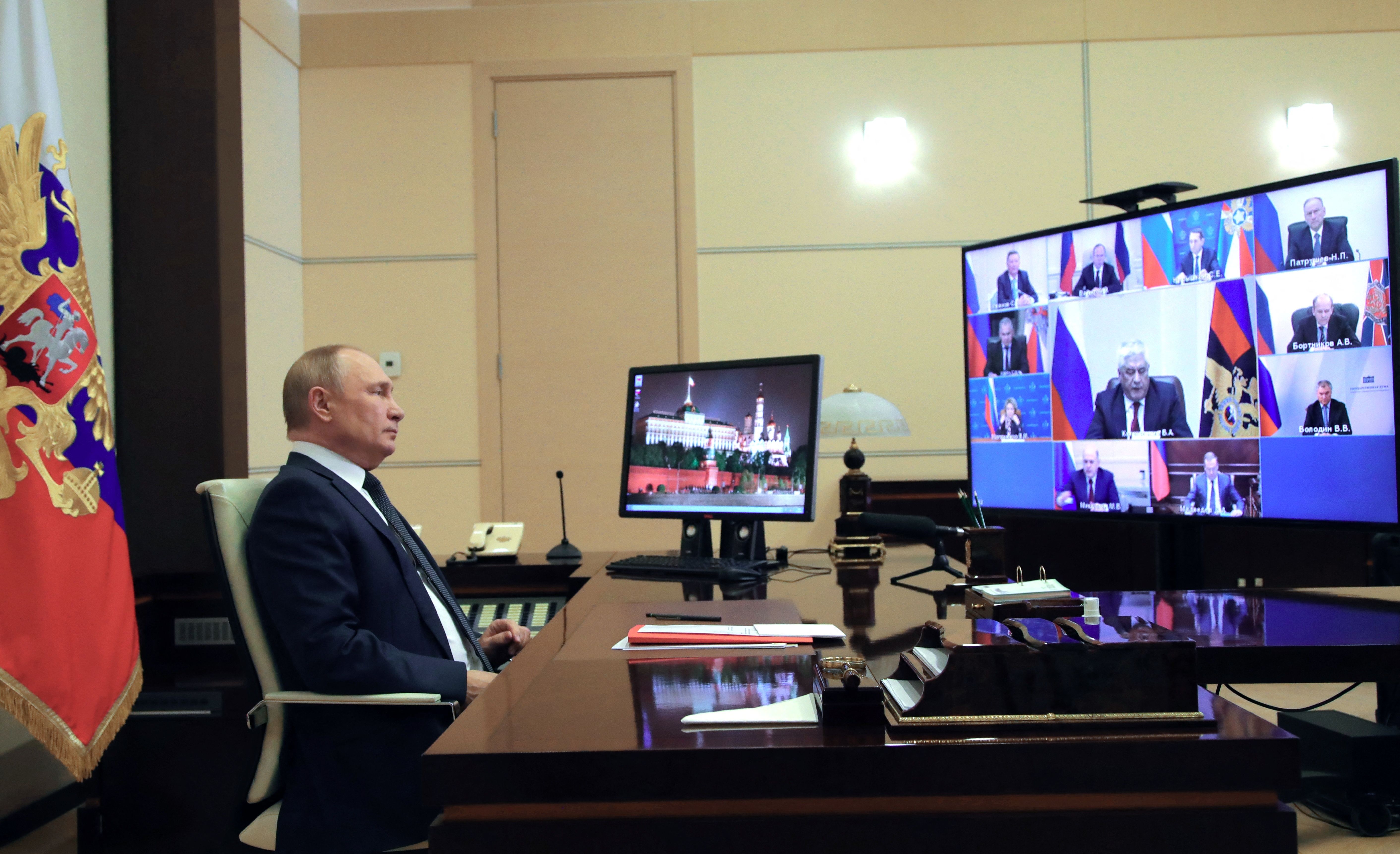 Beefing up National Guard
The Wagner rebellion and instability in Russia may also have an impact on the situation on the front line in Ukraine.
Some hoped that the turmoil in Russia would immediately lead to a Ukrainian breakthrough and disintegration of Russian troops but this has so far failed to happen.
However, Wagner's march towards Moscow showed that, with most combat-ready troops deployed in Ukraine, Russia's interior is dangerously exposed.
As a result, the Russian authorities are considering beefing up the National Guard to enable it to face similar threats in the future.
Viktor Zolotov, head of Russia's National Guard, said on June 27 that the National Guard would receive tanks and other heavy military equipment.
This means that Russia will have to redeploy heavy equipment from the front in Ukraine or produce less for the war effort and more for the National Guard, according to Nacke.
"Putin wants to create a personal bodyguard," he said. "He wants the National Guard to defend him from the army."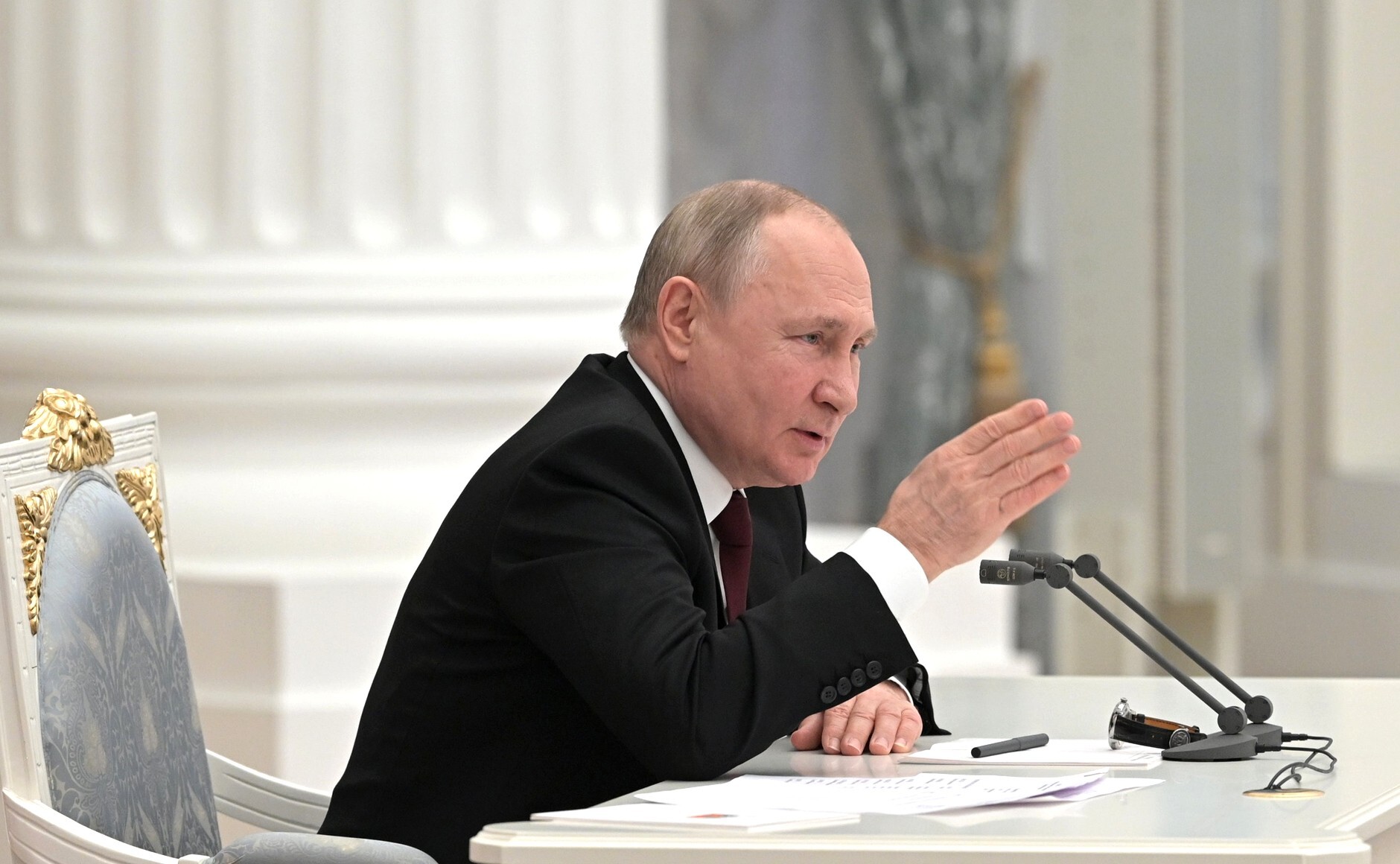 Shoigu's role
One of Prigozhin's main demands was the resignation of Defense Minister Shoigu and General Staff Сhief Valery Gerasimov, whom he accuses of numerous failures in the war.
Despite rife speculation about their impending resignation, Putin has so far refused to sack Shoigu and Gerasimov.
Nacke believes that Putin will not fire Shoigu and Gerasimov because he sees them as very loyal, and Prigozhin's rebellion actually strengthened their position.
"A dictator always chooses people based on the principle of loyalty, not that of competence," Nacke said. "That's why Putin surrounds himself with people who are subordinated to him completely and pose no threat."
Nacke said that, after Prigozhin's rebellion, this policy has become even more relevant for Putin.
"Now Putin is sure that no new people should be recruited, and only the old guard should be in charge," he said. "Because he has given (Prigozhin) considerable autonomy and this led to a mutiny."
This will ensure that the Russian army's structural problems will remain because Shoigu and Gerasimov have failed to address them, according to Nacke.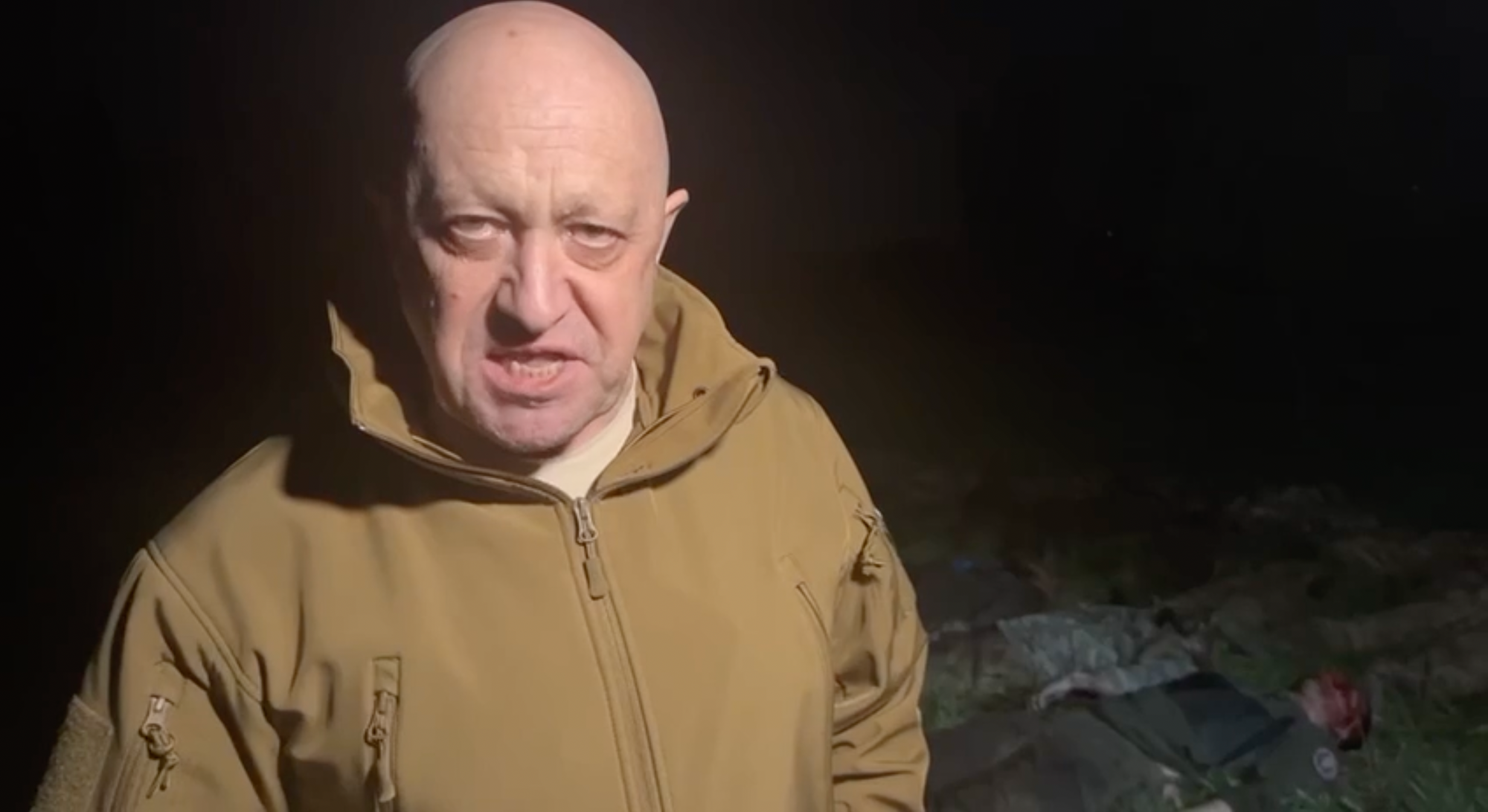 Totalitarianism and mobilization
The turmoil in Russia comes as Putin faces an existential choice between ramping up the invasion of Ukraine to the level of "total war" and keeping the status quo.
Putin launched a mobilization of conscripts in September 2022 but it was officially stopped in October.
Since then, there have been isolated reports of conscription and a campaign to recruit volunteers for the army. However, Putin has been reluctant to re-launch the full-fledged mobilization of conscripts since then as public discontent grew.
In April, Prigozhin called for re-launching a mobilization of conscripts, introducing the death penalty for sabotaging the war effort, creating a planned economy and mobilizing the industry for the war effort. He has lashed out at the Russian military leadership for failing to do so.
Igor Girkin, a Russian warlord who launched the war in the Donbas in 2014, is an opponent of Prigozhin but he has also lambasted the Kremlin for failing to switch to "total war."
Sazonov says that switching to "total war" would require turning the country into a totalitarian military camp. He believes that Putin's regime is incapable of being transformed into a fully totalitarian one because it lacks a consistent and clear ideology in which a large part of the population would sincerely believe.
"They don't have an ideology," he said. "They're trying to come up with one but you can't just artificially create it."
It's also quite difficult for Putin to mobilize all resources for the war because the invasion of Ukraine "is perceived by the population as Putin's whim, not as a war for (Russia's) survival," Sazonov said.
"You can't do it just by issuing a decree from above," he said. "It's necessary for the masses to sincerely want that. A decree can be issued but it will be sabotaged by the bureaucracy."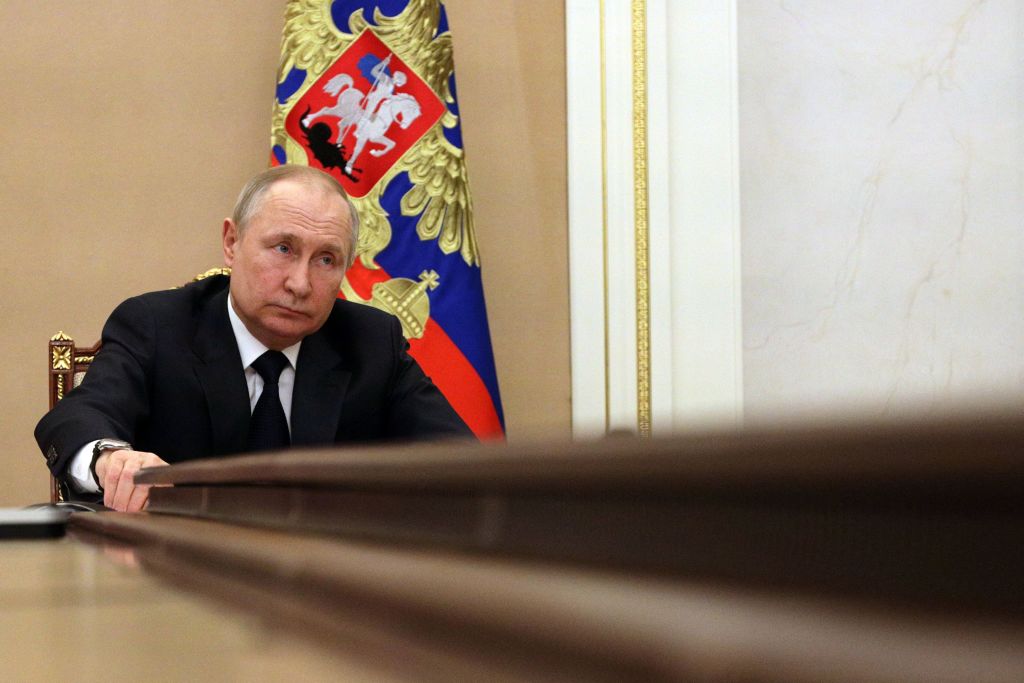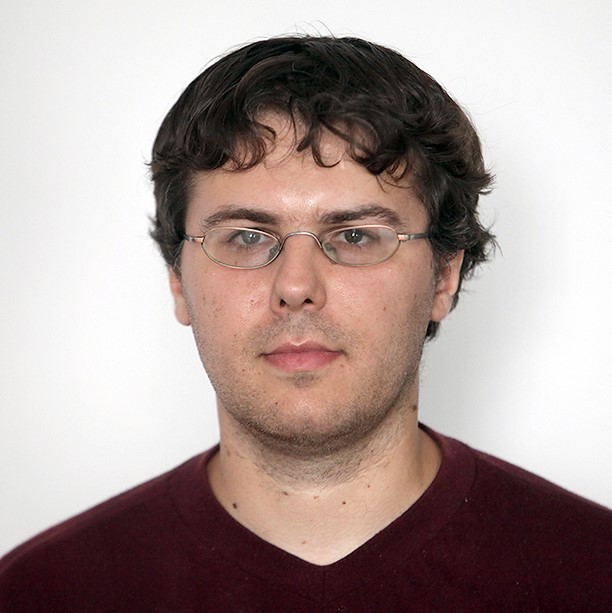 Oleg Sukhov
Reporter
Oleg Sukhov is a reporter at the Kyiv Independent. He is a former editor and reporter at the Moscow Times. He has a master's degree in history from the Moscow State University. He moved to Ukraine in 2014 due to the crackdown on independent media in Russia and covered war, corruption, reforms and law enforcement for the Kyiv Post.