This audio is created with AI assistance
The West failed to understand the Russian regime before the 2022 invasion of Ukraine, Robert Pszczel, the former NATO envoy to Moscow from 2010-2015, said on the sidelines of the Warsaw International Summit in Kyiv on July 7.
Once the punching bag of Russian propagandists during his appearances on Russian TV, the outspoken 60-year-old official doesn't mince words.
"The constant problem is not looking at Russia as it is, but dealing with Russia as we would like it to be," Pszczel told the Kyiv Independent. "And that's one of the biggest mistakes people still make."
Pszczel called Russia's war against Ukraine "a direct attack on international law," saying that "one should not fall into the trap of being ambiguous."
"Russia has, with this invasion, destroyed the international security architecture," he said.
The Kyiv Independent spoke with Pszczel just days before the NATO summit in Vilnius, where Ukraine's bid for membership is high on the agenda.
Failed reset
"I think we have gone too quickly back to business as usual after the invasion of Georgia," Pszczel said, referring to Russia's invasion of Georgia in 2008 that led to the ongoing occupation of about 20% of its territory.
When Pszczel took his office in 2010, NATO, led by the U.S., was still looking at a "strategic partnership" with Russia, he said.
Back in 2009, then U.S. President Barack Obama called for a "reset" of relations with Russia.
The policy resulted in the "New START" treaty to reduce U.S. and Russian nuclear arsenal in 2010 after Washington dropped the George Bush administration's plan to build a missile defense shield in Eastern Europe, denounced as a threat by Russia.
"So the plan was to cooperate when it suits us, and that's the only way. If it suits them, the Russians want to do something for us. And by engaging, you kind of hope to achieve something."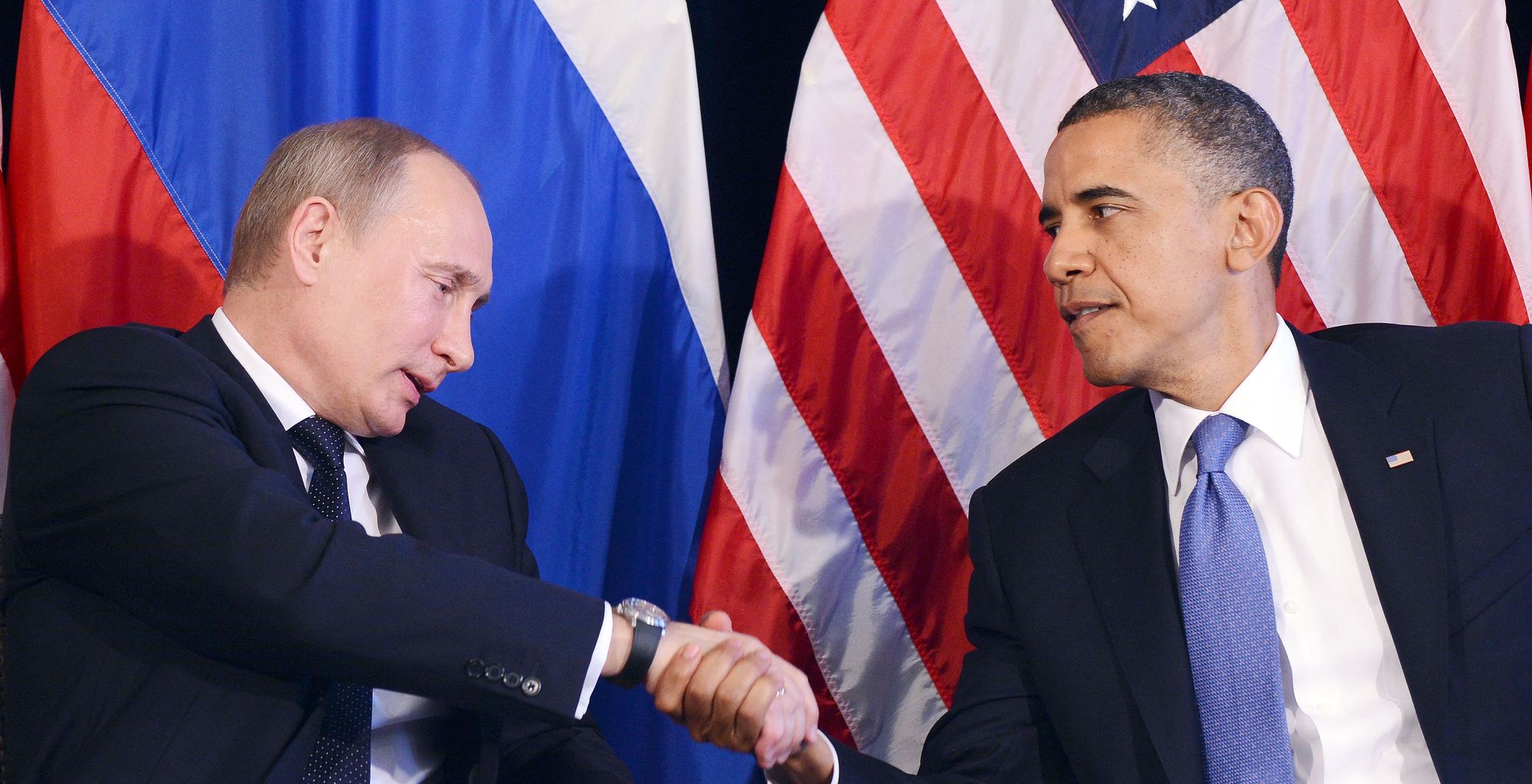 The "reset" policy would prove one-sided, as Russia would annex Crimea and invade the Donbas in 2014.
Pszczel didn't hesitate to call the illegal annexation of Crimea "Anschluss," comparing it to Adolf Hitler's annexation of Austria in 1938 under Nazi Germany.
"If we are serious about international law, Crimea is part of Ukraine, full stop," he said.
Russia's annexation of Crimea marked a turning point between NATO members and Russian dictator Vladimir Putin's regime, Pszczel said.
"It was a brutal use of force and you have to have an IQ of 15 to believe that there was any kind of democratic (process)," he said, referring to Russia's sham referendum.
"It was a shock to the system," said Pszczel. "Business as usual was over."
The annexation shook the alliance's eastern flanks member states, including the Baltics and Poland, which had no illusion over the fact that Putin had orchestrated the invasion of Donbas involving paid militias in 2014 to sow chaos.
"They were saying, look, guys, this is getting out of hand, not only by the Anschluss of Crimea but, of course, the intervention in Donbas," he said.
"I mean, again, you have to be an idiot not to understand what they had to do with it, it was engineered, they sent these thugs, they paid for them, so this had implications for the security of member states."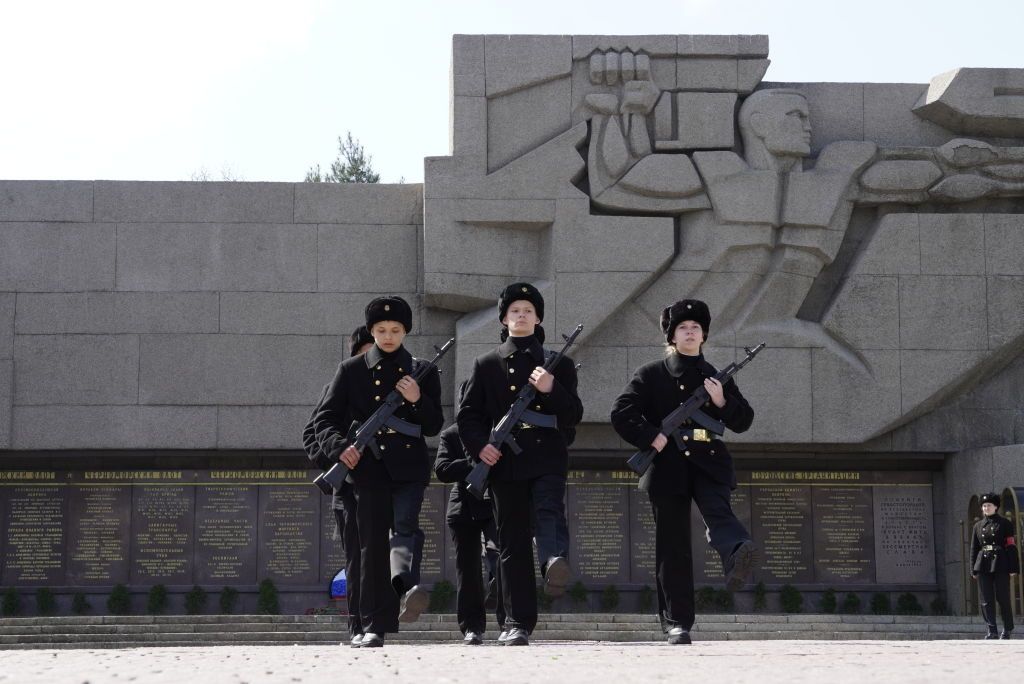 NATO's response
Pszczel believes NATO should have been more firm with Russia since the invasion of Georgia in 2008.
"You don't draw a line and say: This is the line, if you cross, you will be hurt. And then the line is crossed and there are no consequences – that is terrible," he said.
Yet, the annexation of Crimea was the beginning of a wake-up call for the alliance, he said.
"The romantic vision of Russia had just gone out in smoke," he said.
NATO had to adapt to this new reality, thus laying out the groundwork for helping Ukraine in the following years.
Still, Pszczel admitted to NATO's slow response.
"NATO's like a tanker. And because democracy is like this, genetically speaking, they don't know how to deal with (the war). NATO is made of democratic countries, so they are always reluctant to look confrontational."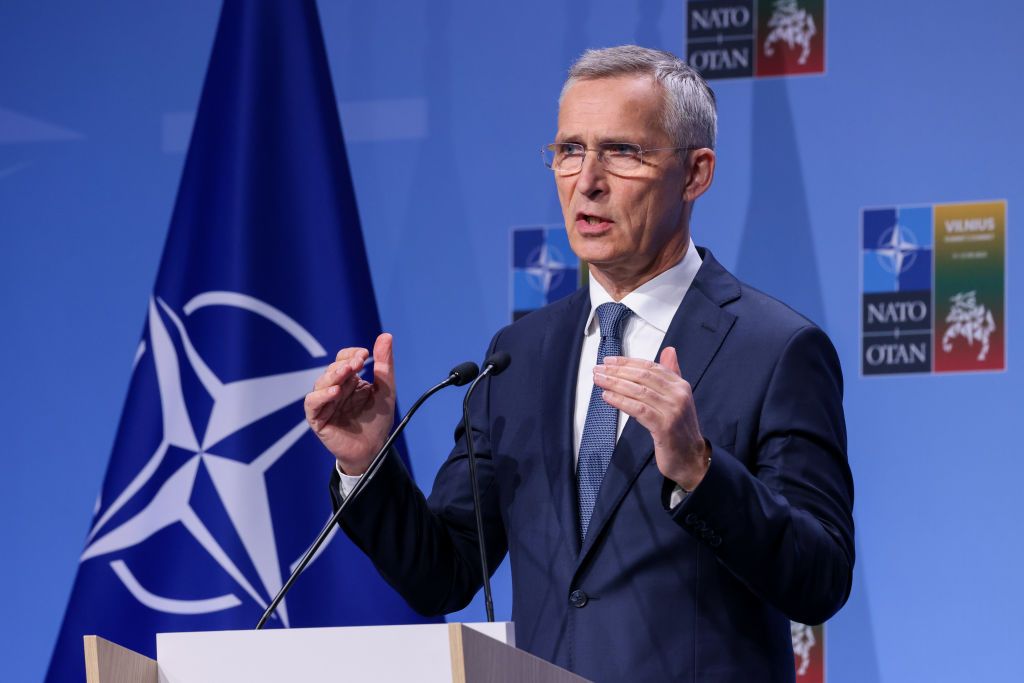 However, the alliance increasingly started to listen to member states who had warned for years about Russia's expansion threat, such as Poland and the Baltic states.
Pszczel said NATO has seen "a dramatic" change, with more and more countries admitting that NATO's eastern members were right all along.
"But, you know, at the end of the day, the intellectual pleasure of being told you were right is kind of short-lived," he said. "The most important thing is what happens now."
Russia's fascist state
During his five years for NATO in Moscow, Pszczel saw first-hand Russia plunging into an increasingly fascist state while most alliance members failed to grasp the scope of Moscow's threat to security in Europe.
"Putin's regime in so many domains is a disaster for Russia," he said. Putin started to get scared in 2011, when protesters marched through Moscow and "outside the Kremlin wall," demanding fair elections.
"Suddenly you have these big crowds which nobody controls," Pszczel said.
The regular protests continued into 2012, but soon dwindled, achieving nothing.
"Then the usual pattern of reaction came back, of course you whip out the enemy," instead of dealing with "domestic issues."
"They had to come up with more aggressive propaganda, and disinformation that the enemies always surround the country," he added.
The increasing militarization of Russia's society shocked him the most through his mandate. Another thing was Russia's penchant for distorting history, often seen in history textbooks, to justify its aggression against neighbors by denying their very existence.
"I traveled quite a bit in universities all across Russia, and every time I asked, "can you show me some of your textbooks?" And this was just staggeringly, incredibly bonkers," he said.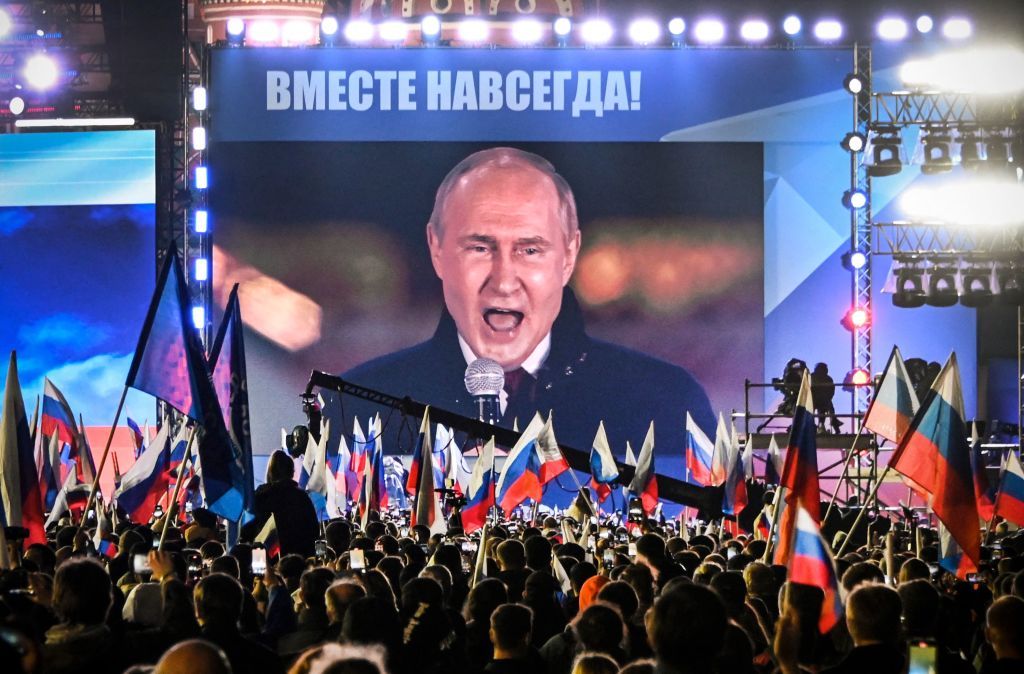 Another sign of this deterioration was how Russian diplomats' discourse behind closed doors gradually became the same as on Russian propaganda TV.
"Russian diplomacy became almost a misnomer: If you have a foreign ministry, it's supposed to smooth relations," he said.
"Who in their right mind could trust any kind of thing Russian officials say?" he asked, pointing out Russia's long history of disinformation at its higher level.
"There's nobody to discuss or negotiate with," he said. "If Russia were a company, it would be insolvent, and nobody would give it any credit."
Russian diplomats gradually became more aggressive, with fearmongering officials advocating for "Armageddon" – the biblical battle between good and evil at the end of the world – becoming increasingly mainstream.
"That's really scary, but that is modern Russia."
And yet, Pszczel said there is one reason for optimism – Putin's will to last and his cowardice.
"I don't believe Putin is suicidal, he has accumulated too much wealth," he said.
"Putin is a coward, the man who is ready to be laughed at because of the length of his table over Covid-19. If you're such a coward, do you really want to die in a nuclear exchange?"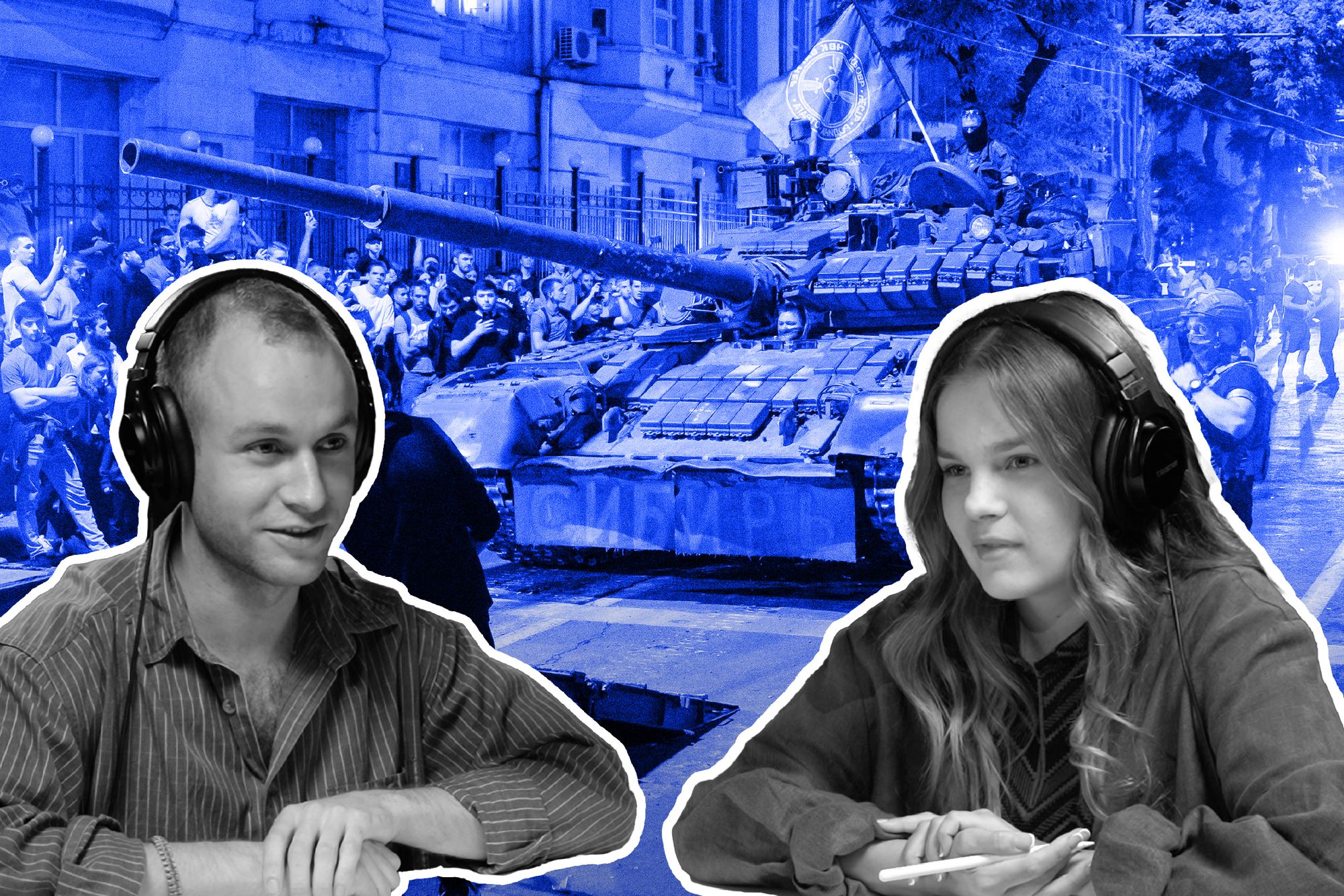 Support for Ukraine
Pszczel said that at the moment, NATO's strategy toward Ukraine lies on two pillars.
"The gist of the policy strategy is: one, we don't want to go to war with Russia," he said. "That's Washington, but many countries are hiding behind it."
"The second part is we will support Ukraine to the maximum possible extent."
As of April 23, NATO allies have delivered more than 150 billion euros in aid, including 65 billion euros in military assistance, to Ukraine since March 2022, according to the U.S. Department of Defense.
However, getting nearly every type of weapon, from tanks to long-range missiles, has been a result of diplomatic ordeal, with Kyiv constantly asking for more. The West has been extremely cautious not to provoke a so-called "escalation" with Russia.
Russia's war against Ukraine is "black and white," he said, calling looking for nuances "not acceptable" and saying that the whole world must wake up.
The situation should call for the whole world's reaction, not just NATO, he said.  
"If you don't, then by your inaction or by following this trap of kind of nuance, you actually are undermining the principle which should serve the global order."
"Why is Russia still in the U.N. Security Council?" he asked.
"It's difficult to understand why we still have to deal with the obscene moral situation when you have Russian and Belarusian tennis players participating in Wimbledon."
The diplomat dismissed the widespread discourse over potential escalation with Russia as a "myth."
"And this escalation myth is still there."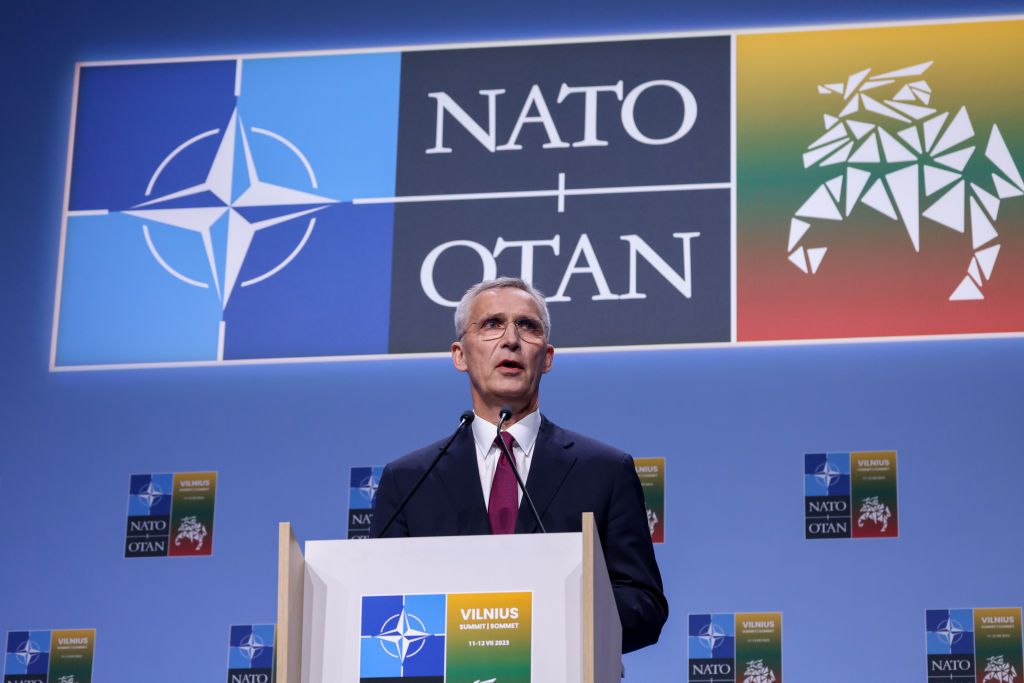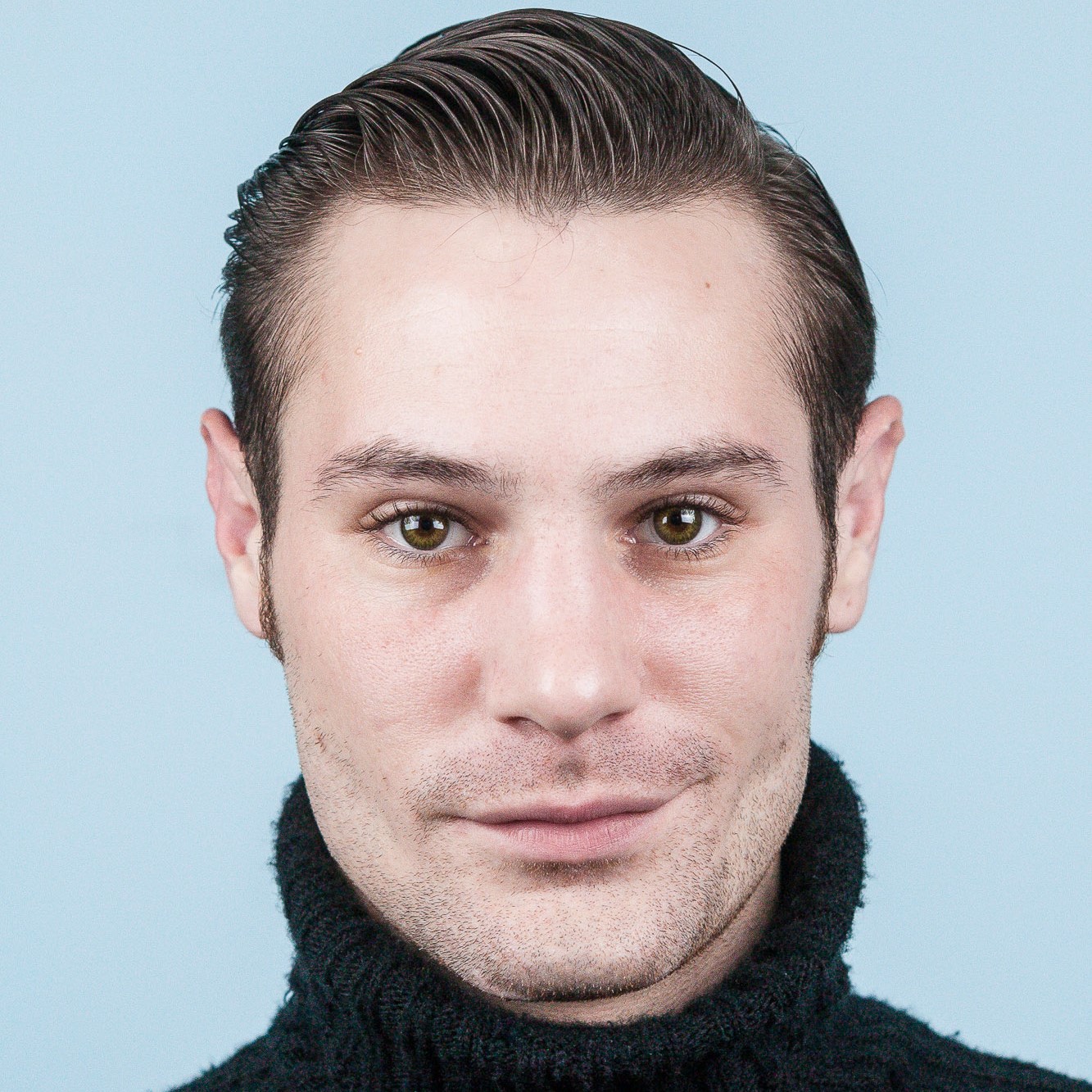 Alexander Query
Reporter
Alexander Query is a reporter at the Kyiv Independent. He is the former business editor at the Kyiv Post. He worked as a TV correspondent and an anchorman at UATV in Ukraine, and received a BA in modern literature from La Sorbonne, in Paris.