This audio is created with AI assistance
Russian forces became once again more active near Avdiivka in Donetsk Oblast, resulting in heavy losses on their side, the Ukrainian army's Tavria group spokesperson Oleksandr Shtupun said on television on Nov. 11.
"The enemy became more active in the Avdiivka direction. In addition to infantry, it uses a significant amount of armored vehicles," Shtupun said.
Ukrainian forces repelled 35 Russian attacks on Avdiivka and nearby settlements, according to the spokesperson.
Russian losses also reportedly rose sharply as a result. In the Tavria group's area of responsibility, Russian casualty rates increased by almost 30% compared to previous days, Shtupun said.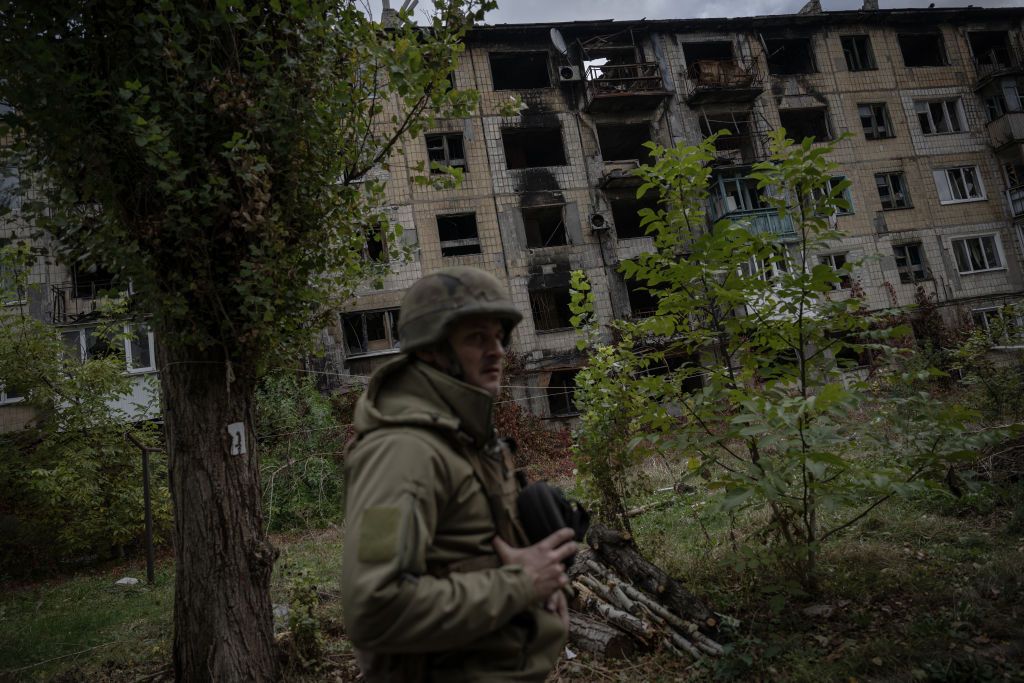 Russian forces intensified ground attacks against Avdiivka and surrounding settlements in early October in an effort to encircle the town. The campaign has been supported by heavy shelling and air strikes, which continue to inflict casualties among civilian residents.
According to the Ukrainian military, Russian forces lost around 10,000 soldiers, more than 100 tanks, over 250 other armored vehicles, and seven Su-25 aircraft in the month of fighting near the front-line town.
Ukraine's Security Service (SBU) reported on Nov. 11 that over the past week, SBU special forces eliminated 165 Russian soldiers, 16 tanks, 28 armored vehicles, 11 artillery systems, four multiple-launch rocket systems, one air defense system, 16 drones, a Murom surveillance system, and other equipment in the sector.