This audio is created with AI assistance
Belarusian dictator Alexander Lukashenko claims Wagner Group chief Yevgeny Prigozhin has arrived in Belarus several days after his day-long insurrection in Russia.
Meanwhile, Lukashenko denies claims that camps for Wagner mercenaries are under construction in Belarus. Russian President Vladimir Putin claims Wagner troops that do not want to join Russia's military can move to Belarus.
Latvia, Lithuania, and Poland, which border Belarus, urge bolstering defenses on NATO's eastern flank following news that Wagner mercenaries will move to Belarus.
Subscribe to the Newsletter
Belarus Weekly
Minsk grants Ukrainian oligarch and business tycoon Dmytro Firtash diplomatic immunity to block his extradition to the U.S., where he is wanted on corruption charges.
Lukashenko orders Belarus' top military brass to develop an "algorithm" for the use of Russian tactical nuclear weapons, despite claims that they will be under Russian control.
Ukrainian President Volodymyr Zelensky dismisses its ambassador to Belarus for unknown reasons as tensions mount amid Minsk's role as a co-belligerent in Russia's war.
The European Council urges the complete ban of Russian and Belarusian athletes from participating in the Olympics amid Russia's war in an ongoing fight to change the International Olympic Committee's stance.
A Belarusian opposition group says it has given the International Criminal Court evidence of Lukashenko's complicity in kidnapping Ukrainian children during Russia's full-scale war.
Lukashenko claims Prigozhin arrived in Belarus following Wagner mutiny
While Yevgeny Prigozhin's whereabouts have yet to be confirmed, Belarusian dictator Alexander Lukashenko claimed on June 27 that the Wagner Group chief has arrived in Belarus.
"Yes, that is true, (Prigozhin) is in Belarus today," Lukashenko said. "I promised him, saying that if you want to stay at our place and so on, we will help you. Of course on their own expenses."
Lukashenko also shared his version of how he entrenched himself in the talks between Russian President Vladimir Putin and warlord Prigozhin.
According to Lukashenko, he saved Russia from a bloody civil war as Putin was prepared to attack Wagner mercenaries. Putin shared a different account, crediting himself was stopping the mutiny.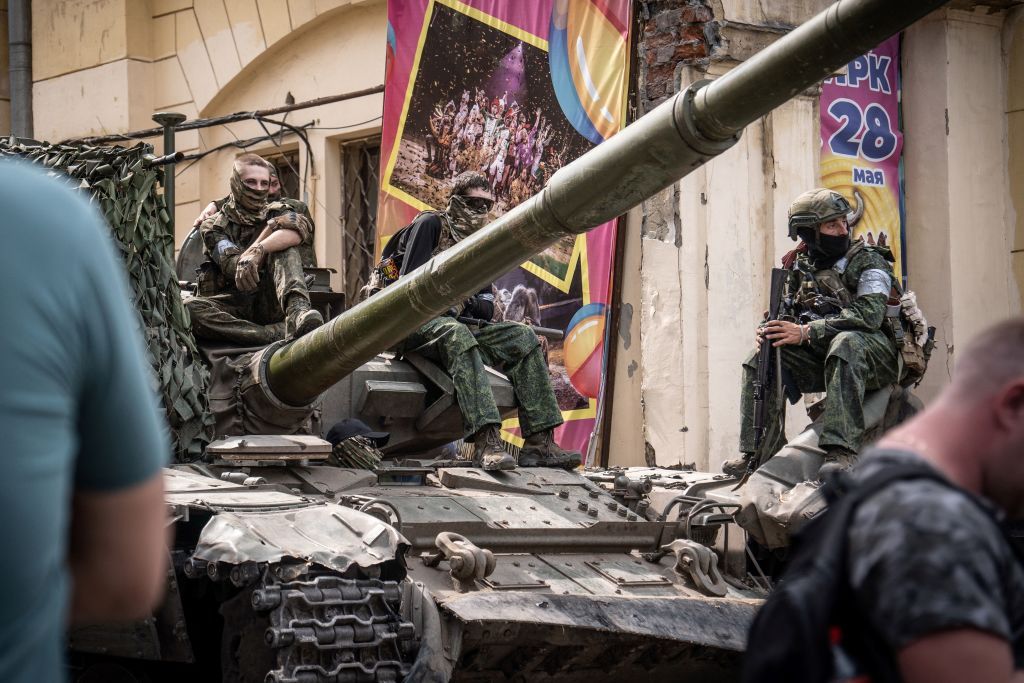 Prigozhin, who heads the mercenary group infamous for its role in assisting Moscow in its full-scale war against Ukraine, staged an armed insurrection in Russia on June 23-24.
Prigozhin claimed the self-proclaimed "march for justice" was aimed at countering Russia's military top brass, who he claimed wanted to dissolve the Wagner Group.
After marching relatively unopposed through the Russian Rostov, Voronezh, and Lipetsk regions, Prigozhin called off his rebellion after he allegedly brokered a deal in a phone call with Lukashenko. The Kremlin announced that charges against Prigozhin will be dropped and that he will move to Belarus.
Lukashenko claimed on June 28 that he convinced Putin not to "wipe out" Prigozhin, instead urging negotiations.
Russian President Vladimir Putin condemned the rebellion's organizers but said those who did not participate in the events can either sign a contract with Russia's Defense Ministry or leave for Belarus.
Satellite images by BlackSky appear to corroborate Lukashenko's claim that Prigozhin is in Belarus, as they reportedly showed two planes linked to Prigozhin at an airbase in Belarus on June 27. However, there is no confirmation that Prigozhin was onboard one of the planes, a senior European intelligence official said, as quoted by CNN.
The Institute for the Study of War (ISW) suggested the agreement between Lukashenko and Prigozhin is a short-term fix that "exposed severe weaknesses in the Kremlin and Russian Ministry of Defense."
The ISW also suggested that Lukashenko is using his position as a mediator to gain influence in Russia and hold leverage over Putin, noting that he may try to use the mercenary group's presence to "reduce the Belarusian military's accumulated structural dependency on the Russian military for higher operational functions."
Exiled Belarusian opposition leader Sviatlana Tsikhanouskaya said Prigozhin's alleged arrival in Belarus "adds another element of instability" in the country.
"The dictator will never be a peacemaker, and his place is only in the tribunal, and not at the negotiating table," she said.
Rumors circulate regarding Wagner Group camps in Belarus
Rumors have circulated surrounding the alleged construction of camps to accommodate Wagner Group mercenaries transferred to Belarus.
Independent Russian media outlet Verstka claimed on June 26 that a military camp capable of housing 8,000 fighters is being built near Asipovichy, a town in Belarus' Mahiliou region, roughly 200 kilometers from the Ukrainian border.
According to Verstka, Belarusian authorities told workers to "very quickly" build a camp spanning 24,000 square meters. The outlet also claimed Wagner mercenaries' family members have confirmed that the fighters are being deployed to Belarus.
Lukashenko claimed on June 27 that camps for the mercenaries are not yet under construction, but that Minsk will provide them with accommodation if necessary. He suggested that Wagner troops could set up tents at abandoned military bases in Belarus "until they figure out what to do."
He also claimed that no recruitment offices for Wagner will be opened in Belarus, but said that nobody will prevent former Belarusian military personnel from joining the group.
Lukashenko reportedly said both he and  Belarusian Defense Minister Viktor Khrenin agree on the benefits of having a group like Wagner in the country.
"This is the most trained unit in the army," BelTA quoted Lukashenko as saying. "Who will argue with this? My military also understands this, and we don't have such people in Belarus."
He added: "They've (Wagner) been through it, they'll tell us about the weaponry – what worked well, which worked badly."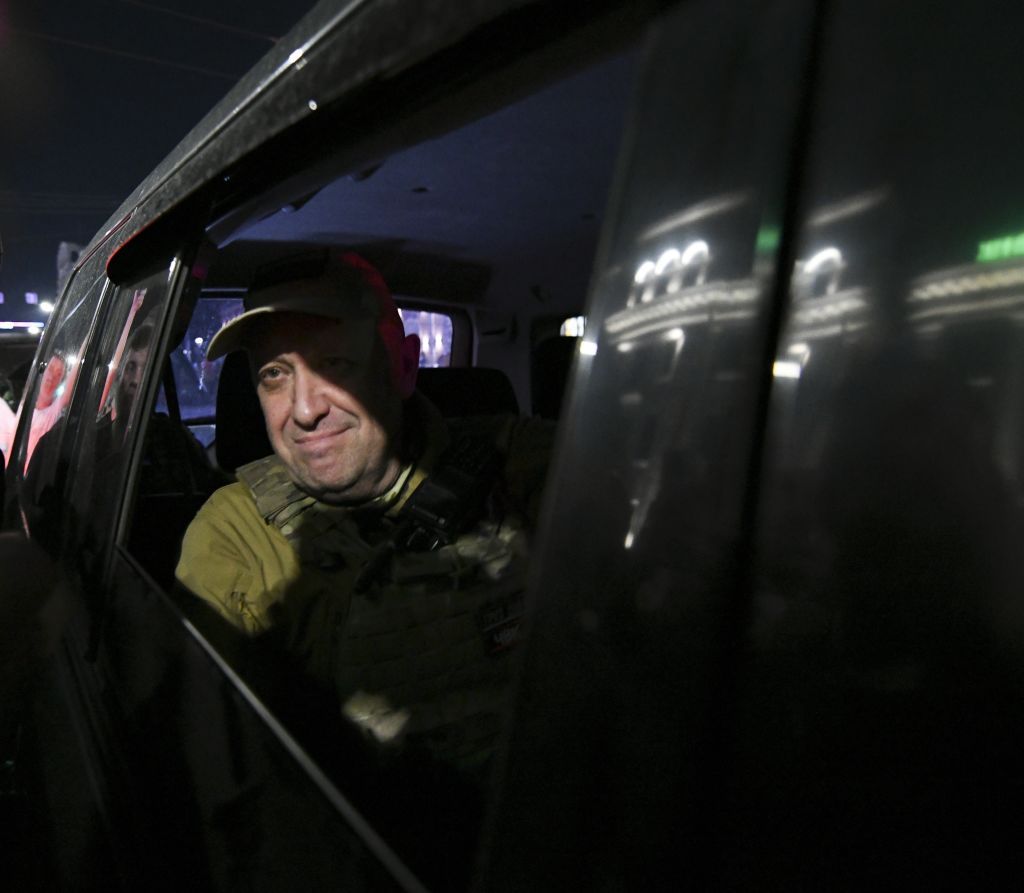 Ukraine's State Border Guard Service said on June 27 that there is no evidence yet that Wagner Group camps are being constructed on Belarusian territory.
At the same time, it cannot be ruled out," State Border Guard Service spokesperson Andrii Demchenko said, adding they are "actively monitoring the situation in Belarus." Demchenko also said Wagner mercenaries have yet to be sighted on Belarusian territory.
Belarusian monitoring group Belarusian Hajun also said it had not observed the construction of such camps, much less the movement of Wagner mercenaries to Belarus.
Relations between Lukashenko's regime and the Wagner Group have been tense since 2020, when Lukashenko claimed the mercenary group assisted Russia in organizing mass protests ahead of that year's fraudulent presidential elections.
In Belarus, mercenary groups are illegal. However, they are also technically illegal in Russia, despite the fact that they have been actively used to help it fight its full-scale war against Ukraine.
Latvia, Lithuania, Poland urge upping eastern defenses amid Wagner threat
Vilnius, Warsaw, and Riga have urged the bolstering of eastern defenses following reports that Wagner Group Chief Yevgeny Prigozhin is in Belarus.
Lithuanian President Gitanas Nausėda warned on June 25 that, if Belarus is to receive Prigozhin, NATO should strengthen its eastern flank.
"If Prigozhin or part of the Wagner Group ends up in Belarus with unclear plans and unclear intentions, it will only mean that we need to further strengthen the security of our eastern borders," Nausėda said.
"It could take (Wagner mercenaries) eight to 10 hours to suddenly appear somewhere in Belarus close to Lithuania," he added.
According to German Defense Minister Boris Pistorius, Germany intends to deploy an additional 4,000 troops to Lithuania to strengthen NATO's eastern flank, adding that facilities need to be constructed to accommodate the troops.
Meanwhile, Polish Prime Minister Mateusz Morawiecki said on June 25 that Poland has strengthened its defenses along the borders with Belarus and Russia's Kaliningrad exclave in the aftermath of the Wagner Group's armed rebellion on June 24.
"We are aware of these threats and respond to them, anticipating attacks," Morawiecki said, adding that Warsaw is closely monitoring the events in Russia.
On June 27, Polish President Andrzej Duda also raised concerns over the alleged transfer of Wagner Group mercenaries to Belarus.
"These are very negative signals for us," Duda said, highlighting the necessity of strengthening NATO's eastern flank via the decisions made in the 2022 Madrid summit to improve defense planning and ensure the allied forces' faster reaction capabilities.
"This move needs to be assessed from a different security point of view," Latvian Foreign Minister Edgars Rinkevics said. "We have seen the capabilities of those mercenaries."
Minsk grants wanted Ukrainian oligarch diplomatic immunity to block extradition to US
Minsk granted Ukrainian oligarch and business tycoon Dmytro Firtash diplomatic immunity to prevent his extradition from Austria to the U.S., where he is wanted on corruption charges, Deutsche Welle (DW) reported on June 27.
According to DW, in 2021, Belarus made Firtash an advisor to Belarus' permanent mission to an international organization in Vienna, namely the UN Industrial Development Organization (UNIDO).
Austria's Justice Ministry reportedly said Firtash was never officially accredited at the UN office in Vienna and thus cannot be considered as having diplomatic immunity.
However, in mid-June, an Austrian court ruled to reevaluate Firtash's extradition case and the legality of his alleged immunity.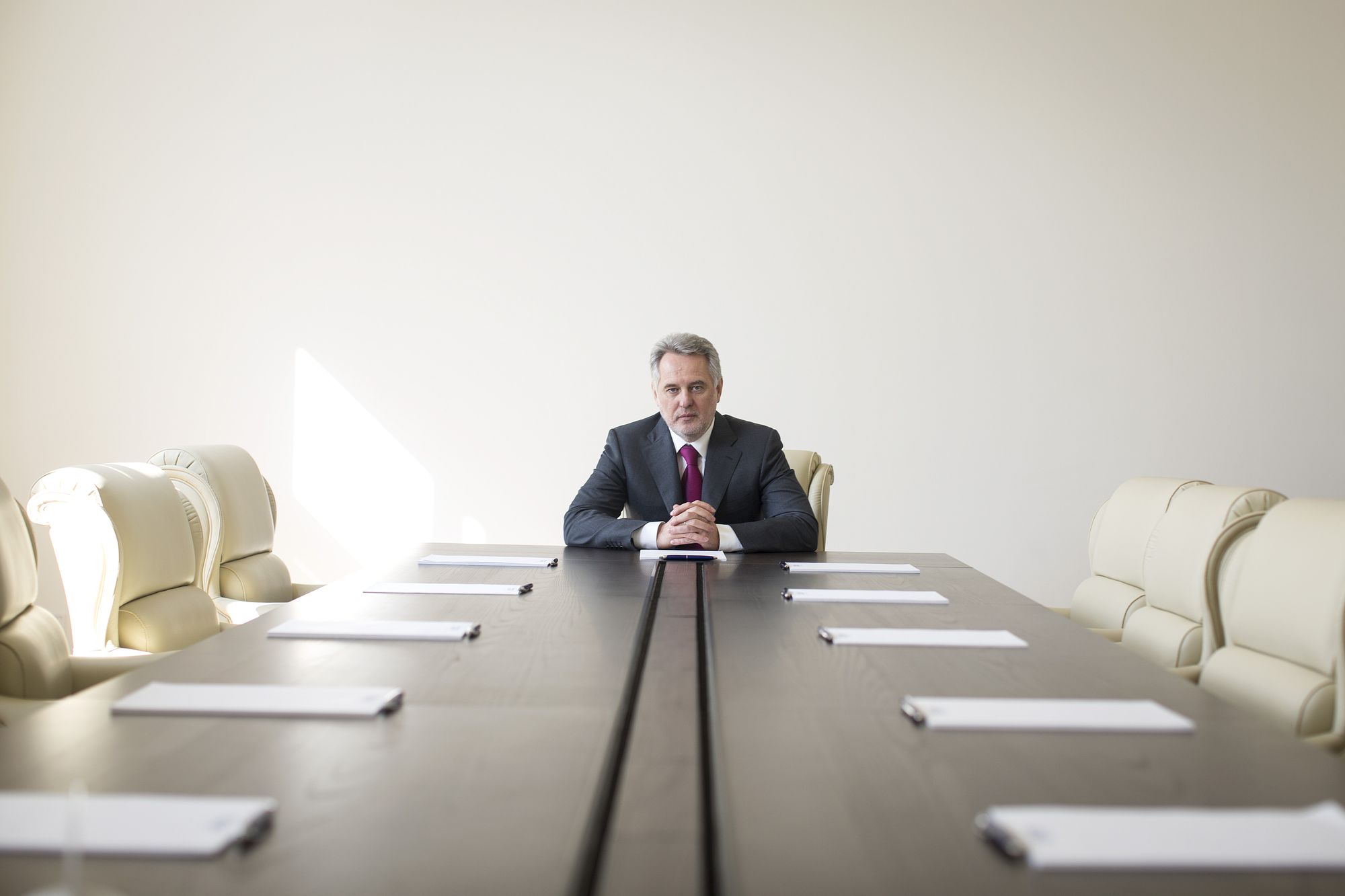 Firtash, once a close associate of former pro-Russian Ukrainian President Viktor Yanukovych, has lived in Austria since 2013, where he was arrested and subsequently freed on bail. He is fighting extradition to the U.S. for participating in an international bribery conspiracy in 2014.
In May, Ukraine's Security Service (SBU) accused Firtash and some of his top business associates of having embezzled millions worth of state gas. The SBU said the scheme cost Ukraine $94 million.
Ukraine imposed sanctions on Firtash in 2021 for having sold titanium products that were used by Russian military companies.
Lukashenko orders creation of 'algorithm' for nuclear weapon use
Lukashenko ordered his administration on June 27 to develop an "algorithm" for using the tactical nuclear weapons deployed to Belarus from Russia.
According to Belarusian state news agency BelTA, Lukashenko tasked Belarusian Defense Minister Viktor Khrenin, Chief of Staff Vladimir Gulevich, and KGB Deputy Head Ivan Tertel with developing the so-called algorithm.
Lukashenko said the algorithm should be "based on the fact that we should use them (nuclear weapons) in a difficult moment, if we are attacked," adding that "no one has ever fought a nuclear state."
The nature of the so-called algorithm is unclear, given that the tactical nuclear weapons, promised in a bilateral agreement on May 25, will allegedly remain under Russia's control.
Russian President Vladimir Putin claimed on June 16 that the first of Russia's tactical nuclear weapons destined for Belarus arrived.
However, Ukraine's military intelligence said Moscow has yet to deliver a "single warhead," noting that the preparation for a "possible transfer" is ongoing and storage facilities in Belarus are being equipped.
Ukraine dismisses its ambassador to Belarus
Ukrainian President Volodymyr Zelensky dismissed Ihor Kyzym from his role as Ukraine's Ambassador to Belarus on June 22.
The reason for Kyzym's ousting has not been disclosed, and his replacement has not been announced.
Ukraine's Foreign Ministry summoned Kyzym, who took on the role in 2017, for consultations following Lukashenko's meeting with the head of Russia's proxies in Donetsk Oblast in April.
The foreign ministry called Lukashenko's actions "another blatant unfriendly act on the part of the Republic of Belarus aimed at supporting the aggressor state of the Russian Federation."
While Kyiv cut diplomatic ties with Moscow after the start of Russia's full-scale war against Ukraine in February 2022, it has yet to do the same with Minsk.
However, some members of Ukraine's parliament recently introduced a draft resolution calling on Kyiv to break diplomatic ties with and label Belarus as an "aggressor state."
European Council urges banning Russia, Belarus from Olympics
The Council of Europe urged the complete ban on Russian and Belarusian athletes participating in the Olympics "as long as Russia's war of aggression" against Ukraine persists.
The Council called on the International Olympic Committee (IOC) and its constituent organizations to uphold its "position expressed in 2022 to ban the participation" of these athletes from the 2024 Paris Summer Olympics and "all other major sporting events."
In March, The IOC recommended allowing Russian and Belarusian athletes that do not actively support Russia's war to participate in international sporting events under a neutral flag, despite Zelensky and other key actors' pleas to exclude them entirely.
Meanwhile, the European Fencing Confederation suspended Russian and Belarusian athletes from participating in the organization's events and tournaments on June 24 over Russia's full-scale war against Ukraine and Belarus' complicity.
However, fencers from the two states will be permitted to compete under a neutral flag at tournaments hosted by the International Fencing Federation.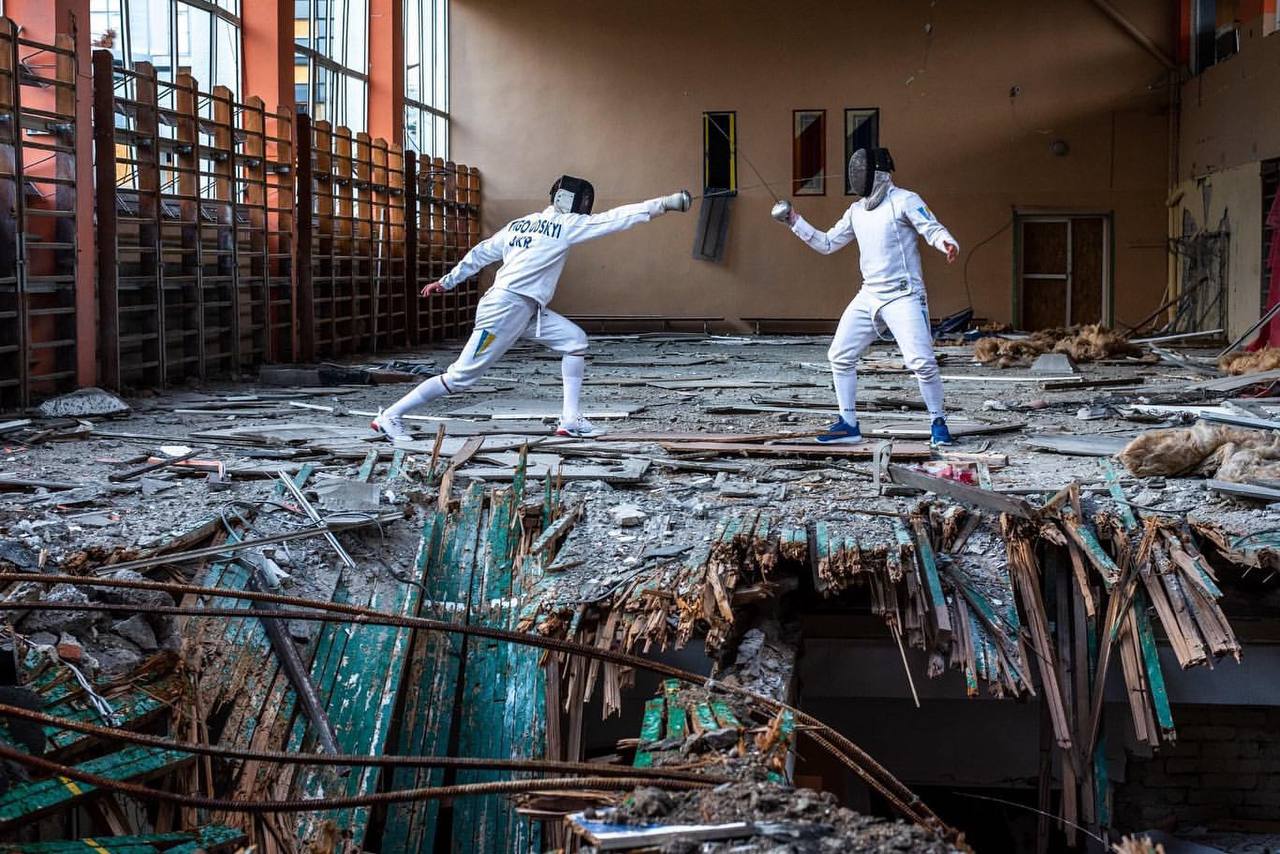 Belarusian opposition says Lukashenko complicit in Ukrainian children abduction
Belarusian opposition organization National Anti-Crisis Management (NAM) said it submitted evidence to the International Criminal Court (ICC) on June 27 alleging Lukashenko's complicity in the kidnapping of Ukrainian children during Russia's full-scale war.
NAM Head Pavel Latushka published a letter allegedly written by the Russian State Secretary of the Union State of Russia and Belarus, Dmitry Mezentsev, which he says proves the Belarusian government illegally transferred children from eastern Ukraine to Belarus in cooperation with Russian occupation authorities.
NAM said, since September 2022, at least 2,100 Ukrainian minors have been transferred from Russian-occupied cities in eastern Ukraine, including Donetsk, Mariupol, and Volnovakha.
The organization said the kidnapped children were mainly those in state custody, orphans, children with disabilities, or those whose parents have been deprived of parental rights. They were reportedly transported to Rostov, after which they were moved to Belarus and placed in camps and sanatoriums.
NAM said Lukashenko signed the documents regarding the organization and financing of the transfer.
"The NAM believes that there are sufficient grounds to believe that the above-mentioned individuals committed war crimes," the statement said.
Ukraine's Prosecutor General's Office said on May 23 that it is investigating Belarus' potential role in the illegal transfer of Ukrainian children following a report by exiled Belarusian opposition members.
The Parliamentary Assembly of the Council of Europe (PACE) adopted a resolution on April 27 recognizing the forced deportation of Ukrainian children to Russia as genocide, noting that Lukashenko is one of the "named individuals for whom direct responsibility is alleged."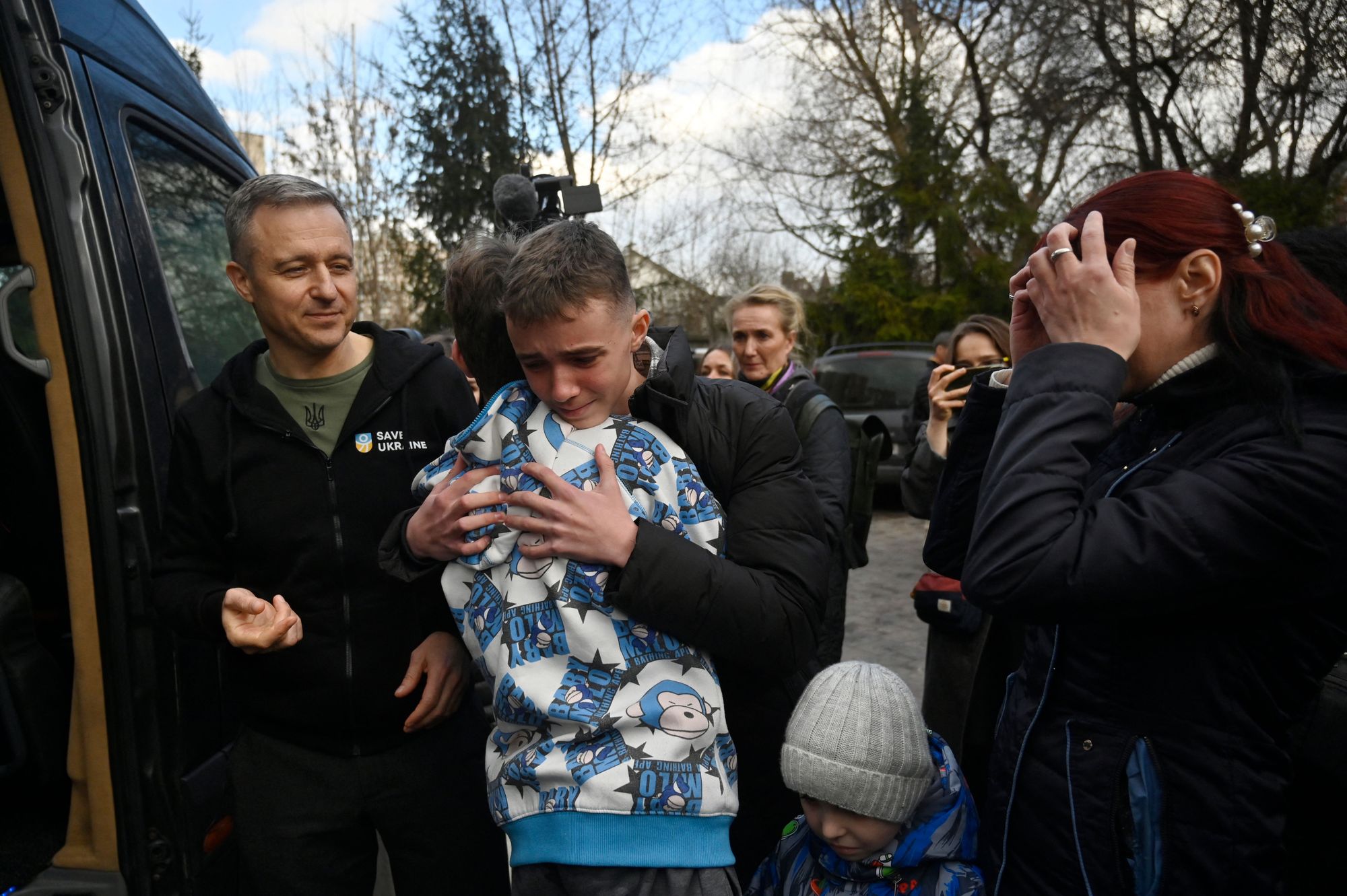 ---
---
The fake peacemaker
The Spotlight segment provides readers with the historical context of contemporary events in Belarus.
Throughout the years, Lukashenko has often branded himself as a peacekeeper.
From sheltering the former president of Kyrgyzstan, deposed in a revolution, to Nagorno-Karabakh peace talks, Lukashenko has attempted to increase his international significance and decrease foreign isolation of his brutal regime.
Lukashenko's international breakthrough came in 2014, when Minsk was chosen as a neutral ground for talks between Kyiv and Moscow, months into Russia's war against Ukraine.
Following the signing of the first Minsk Agreements in September 2014, Western countries began to gradually decrease sanctions against Lukashenko, imposed for his regular brutal crackdown on the opposition.
In February 2015, German Chancellor Angela Merkel, French President Francois Hollande, and Ukrainian President Petro Poroshenko spent 15 hours in Minsk attempting to discourage Russian President Vladimir Putin from continuing his country's war against Ukraine.
Lukashenko held rare talks with foreign leaders on the sidelines of these discussions.
However, Lukashenko's rapprochement with the West ended in 2020 when a new wave of brutality flooded the country.
Following yet another fraudulent election, Belarusians took to the streets their dissatisfaction, demanding a fair count. After beating, torturing, and even killing several protesters, Lukashenko's rapprochement with the West, and mediation between Kyiv and Moscow, ended.
However, despite openly supporting Russia's war against Ukraine, Lukashenko still made attempts to appear as a mediator.
In February 2022, days after Russia launched a full-scale invasion, Ukrainian and Russian delegations met in Belarus to attempt to broker a ceasefire, to no avail.
In June 2023, Lukashenko now attempts to portray himself as a peacemaker in the conflict between Putin and Prigozhin.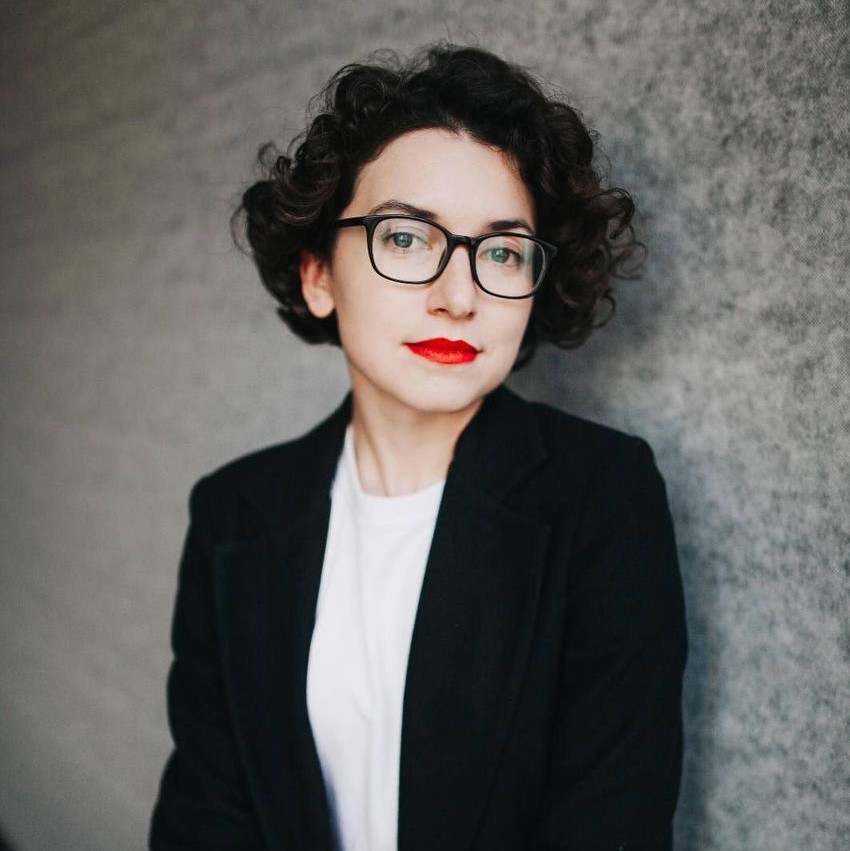 Maria Yeryoma
contributing author
Maria Yeryoma is a Belarusian media manager and a contributing author at the Kyiv Independent. She recently led the commercial "special projects" at TUT.BY — the biggest independent online media in the country. In May 2021, TUT.BY was raided by Belarus authorities leaving 15 employees in custody and forcing the team to leave the country to continue their work. Maria moved to Kyiv and helped establishing a new media outlet — Zerkalo.