This audio is created with AI assistance
Belarusian dictator Alexander Lukashenko claims that Russian tactical nukes will arrive in Belarus within "days," noting he won't hesitate to use them should Belarus "face an aggression."
Belarus doesn't have the launch codes.
A draft bill awaiting Lukashenko's approval proposes expanding the reasons for which martial law could be introduced in Belarus. It calls for martial law to apply to cases where a state sends or allows its territory to be used to attack Belarus.
The U.S. and the U.K. impose more sanctions against Minsk for its continued repression of Belarusian citizens and support for Russia's full-scale invasion of Ukraine.
Subscribe to the Newsletter
Belarus Weekly
Meanwhile, an investigation finds that Belarus transferred over 131,500 tons of ammunition to Russia within the first year of Russia's full-scale war, further confirming Belarus' role as a co-belligerent.
Belarusian human rights activist Nasta Loika's trial begins in Minsk. If convicted, she faces up to 12 years in prison.
Belarus labels Rada of the Belarusian Democratic Republic, the oldest existing government in exile, a so-called "extremist group."
Russian nukes likely to arrive in Belarus within 'days,' says Lukashenko
Belarusian dictator Alexander Lukashenko claimed on June 13 that Russian tactical nuclear weapons will arrive in Belarus within "days."
Russian President Vladimir Putin told Lukashenko during their meeting in Sochi on June 9 that the non-strategic nuclear weapons, promised in a bilateral agreement on May 25, will arrive on July 7-8 once the necessary storage facilities are ready.
"This is not about Russia… It was my request. Russia did not impose it on me. Why? Because, as you all say, nobody in the world ever fought against a nuclear power, and I do not want anyone to fight against us," Lukashenko said, adding there would be "no hesitation if we face an aggression."
Lukashenko told reporters on May 25 that the weapons' transfer is already underway.
He later claimed that Russia will give nuclear weapons to any state that joins the Union State of Russia and Belarus, saying there will be "nuclear weapons for all."
Russian Defense Minister Sergei Shoigu said control over the nukes, as well as decisions regarding their use, remain with the Kremlin, adding that Russia may take "additional measures" going forward to "ensure the protection of the Union State and respond to the military-political situation."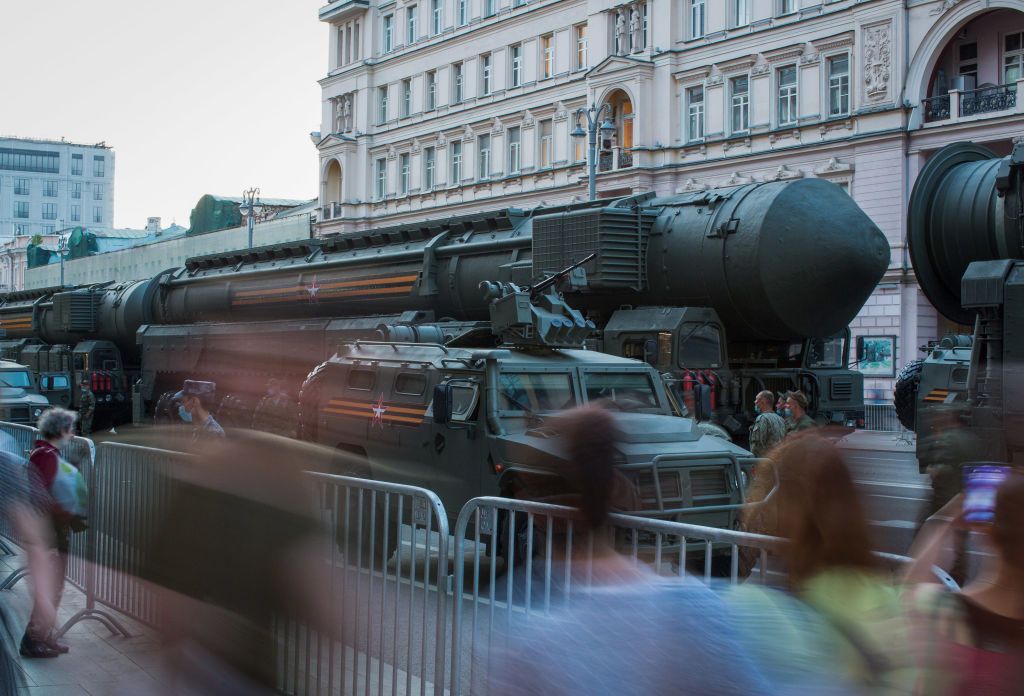 Meanwhile, Lukashenko said in an interview with Russian state-controlled media that he would have to coordinate with Putin prior to using the weapons.
NATO, the EU, and the U.S. have condemned the decision to transfer nuclear weapons to Belarus.
However, the White House said on May 26 that it had not changed its nuclear threat assessment following Russia and Belarus' nuclear agreement, as it had not observed "any indications Russia is preparing to use nuclear weapons in Belarus."
Draft bill proposes introducing martial law in cases of armed group incursions
A draft bill published by Belarus' Council of Ministers on June 8 proposed expanding the reasons for which martial law could be introduced in Belarus.
The draft bill suggested expanding martial law to apply to cases where another state sends or allows its territory to be used by a third state, extremist group, or organization to attack Belarus.
It also proposed expanding the reasons for introducing a state of emergency, namely cases where there is an "attempt to forcibly change the constitutional order, seize or appropriate state power, armed rebellion, and other riots."
Currently, state of emergency can only be declared for environmental and man-made disasters and riots.
The All-People's Assembly of Belarus will also be given the ability to declare martial law or a state of emergency in Lukashenko's stead should he be unable to do so.
Composed of officials selected through obscure means by Lukashenko's regime, the assembly is considered a means through which Lukashenko might retain control of the country after he steps down and legitimize the regime's decisions.
The bill has already passed through the Belarusian parliament's upper and lower houses, now requiring only Lukashenko's signature.
Lukashenko has made repeated unsubstantiated claims that the West wishes to take forcible control of Belarus, accusing them of harboring so-called "extremist groups" intent on seizing power in Belarus.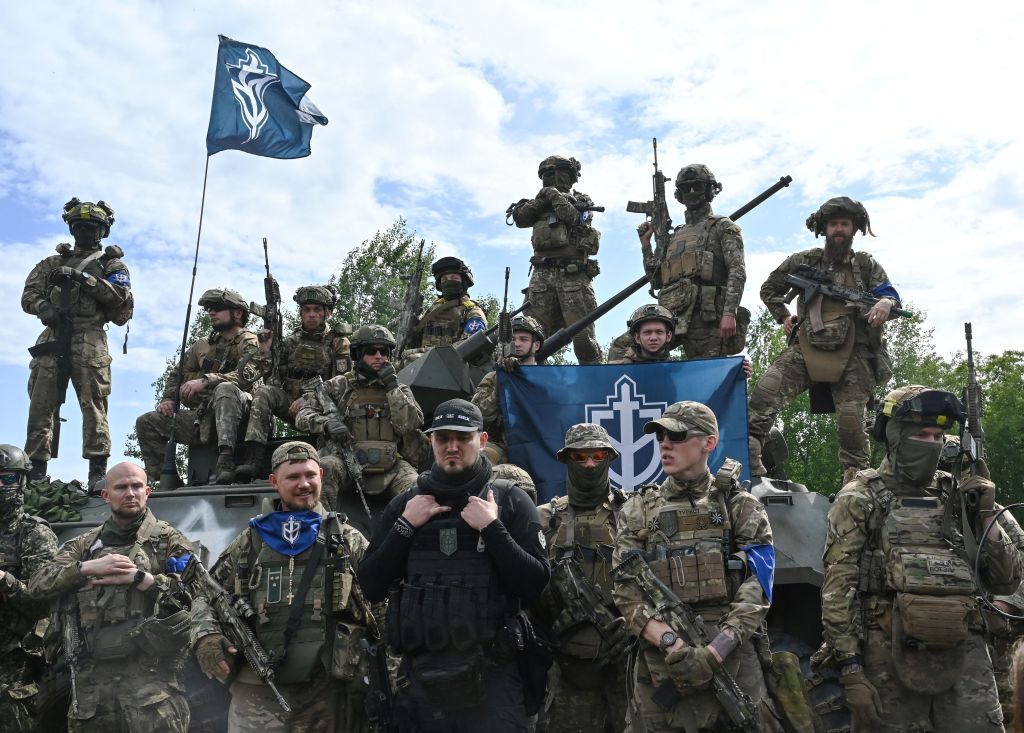 US, UK slap more sanctions against Belarus
The U.S. and the U.K. imposed additional sanctions against Belarus this week for its continued repression of Belarusian citizens and support for Russia's full-scale invasion of Ukraine.
The U.K. Foreign Office announced on June 8 that the new measures address exports from Belarus, propaganda by Belarusian organizations in the U.K., and Russian attempts to circumvent sanctions via Belarus.
London is banning the import of gold, cement, wood, and rubber from Belarus, reportedly key sources of revenue for Lukashenko's regime.
The restrictions build on those from July 2022, which banned the import and export of 60 million pounds ($75.9 million) worth of goods from Belarus.
Exports to Belarus from the U.K. of banknotes and machinery, as well as goods, technologies, and materials that could be used to make chemical and biological weapons are also banned.
Social media platforms and internet service providers will be required to restrict access to sanctioned Belarusian media organizations, as is the case for their Russian counterparts.
The new sanctions legislation also targets close family members of those who "prop up" Lukashenko's regime, and applies measures to Belarus that already exist for Russia to "close loopholes and address sanctions circumvention."
"Our support for Ukraine will remain resolute for as long as it takes, and the U.K. will not hesitate to introduce further measures against those who prop up Putin's war," U.K. Foreign Secretary James Cleverly said.
Meanwhile, U.S. President Joe Biden announced on June 12 that the White House is extending sanctions against Belarus for an additional year over the Belarusian government's continued repressions of Belarusians and support for Russia's full-scale war against Ukraine.
"The actions and policies of certain members of the Government of Belarus and other persons, and the Belarusian regime's harmful activities and long-standing abuses, continue to pose an unusual and extraordinary threat to the national security and foreign policy of the United States," Biden said.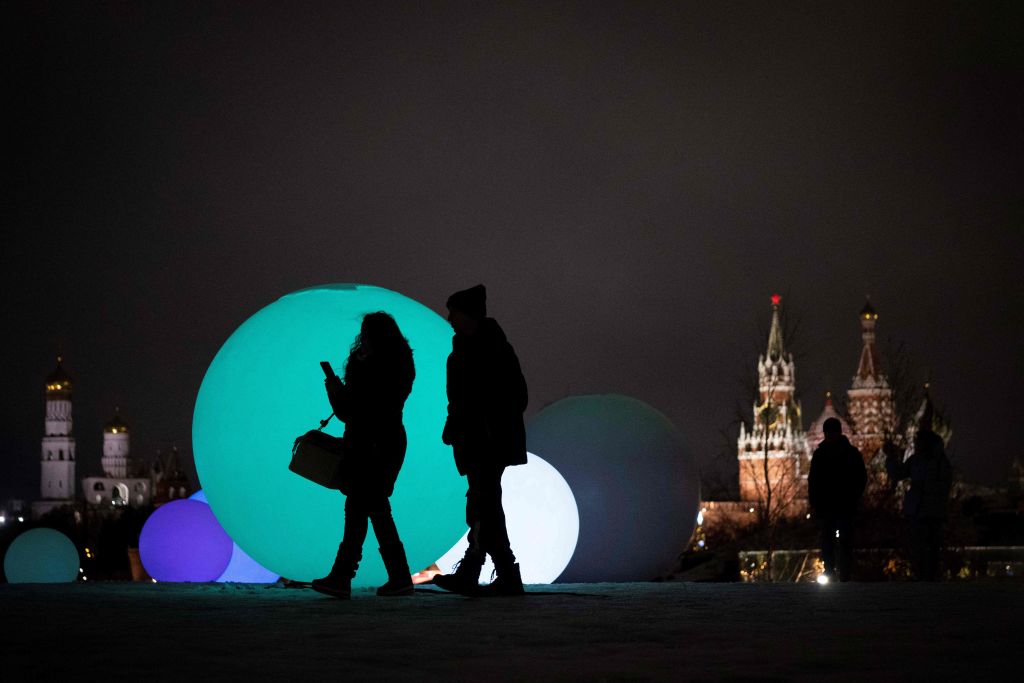 Investigation: Belarus transferred over 130,000 metric tons of munitions to Russia in 2022
Belarus transferred 131,535 metric tons of ammunition to Russia between January 2022 and January 2023, the non-government Community of Railway Workers of Belarus reported.
According to the investigation, the largest transfer from Belarus to Russia took place in April 2022 – over 29,700 tons. On average, Belarus transferred around 10,000 tons per month.
Belarus' 43rd arsenal of rockets and ammunition reportedly provided the largest share, followed by the 46th arsenal and the 1405th artillery base.
According to the report, munitions were transferred to both Russia and Russian-occupied territories in Ukraine, including Crimea.
The Community of Railway Workers of Belarus, an independent initiative spearheaded by Belarusian railroad workers, emerged amid the protests that followed the fraudulent 2020 Belarusian elections. It has extensively covered Russian troops' movements on Belarusian territory since the beginning of Russia's full-scale invasion.
Belarus is a co-belligerent in Russia's war against Ukraine, and giving Russian forces access to Belarusian territory and railways has been one of the central ways through which Minsk has supported Moscow. Russia relies on Belarus' railway system to transport troops and equipment to and from the front line, as well as to Russia.
Belarusian human rights activist Nasta Loika goes on trial in Minsk
The trial of Belarusian human rights activist Nasta Loika began in Minsk on June 13.
Loika reportedly spent the past seven years monitoring Belarusian authorities' abuse of "anti-extremism" legislation, a tool that Lukashenko's regime uses to justify targeting those who oppose his regime. She has now been accused of so-called "extremism" and "inciting enmity or discord."
"I have already placed a painful cross on my life," Loika wrote from behind bars in a farewell letter to her beloved dog. As a trained lawyer, she anticipates spending the next seven to eight years in prison – this means she would not see her dog again.
Loika has been working in human rights since the late 2000s, when she worked with human rights watchdog Viasna and founded Human Constanta, a human rights startup dedicated to educating Belarusians, including vulnerable groups, on how to defend themselves from Lukashenko's regime.
---
---
Belarusian People's Republic – world's oldest government in exile
The Spotlight segment provides readers with the historical context of contemporary events in Belarus.
On June 2, Alexander Lukashenko's Belarus declared Rada (the Council) of the Belarusian People's Republic, the world's oldest government in exile, an "extremist formation."
The Belarusian People's Republic was a short-lived partly-recognized state that proclaimed independence in 1918.
Current legislation, adopted in Belarus after the protests in 2020, suggests that membership in an "extremist formation" leads to up to six years of imprisonment, whereas "establishing" one is punishable by up to seven years in jail.
Rada of the Belarusian People's Republic is a Belarusian government in exile that traces its history back to 1918.
It emerged amid the turbulence of World War I and the Polish-Soviet war (1919-1921), both resulting in the division of Belarus' territory between different states.
In February-March 1918, the Rada adopted three statutes proclaiming Belarus' independence and announcing itself as a new governing body of Belarus.
Pahonia was adopted as the coat of arms, and the white-red-white flag became official.
These symbols have been native to Belarus since the Grand Duchy of Lithuania and its successor, the Polish-Lithuanian Commonwealth, of which Belarus was an integral part.
The Belarusian language was declared official.
A newly established government started forming its army and governmental structures but was forced into exile. By some accounts, between 1919 and 1923, nearly 11,000 volunteers have been fighting against the occupation of Belarusian territories.
The final defeat of the armed insurgent formations occurred after the suppression of the Slutsk uprising in 1920.
The Rada continued to work in exile.
After the collapse of the Soviet Union, similarly exiled Polish, Ukrainian, and Estonian governments handed their mandates over to the democratically elected authorities of the new countries.
The Belarusian government in exile didn't pass its authority, as the Supreme Soviet of the Belarusian Socialist Republic, established in 1990, could not be regarded as a democratically elected party of independent Belarus.
Subsequent elections in Belarus under Lukashenko were deemed undemocratic, thus, the Rada remained the sole government in exile.
The Belarusian Democratic Republic remains the world's oldest government in exile, refusing to cooperate with modern Belarus, run by dictator Alexander Lukashenko.
Since 1997, the Rada has been headed by Ivonka Survilla. Rada unites 80 members representing Belarusian organizations from 15 countries.
With the government in exile run by Sviatlana Tsikhanouskaya, Belarus now has two governments in exile with history repeating itself.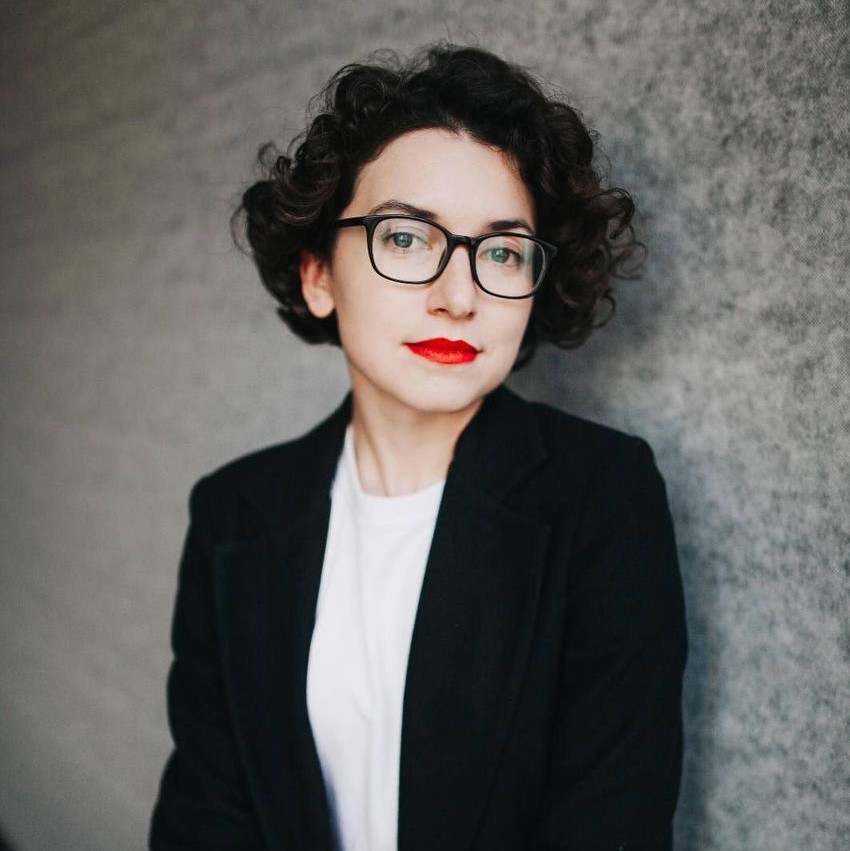 Maria Yeryoma
contributing author
Maria Yeryoma is a Belarusian media manager and a contributing author at the Kyiv Independent. She recently led the commercial "special projects" at TUT.BY — the biggest independent online media in the country. In May 2021, TUT.BY was raided by Belarus authorities leaving 15 employees in custody and forcing the team to leave the country to continue their work. Maria moved to Kyiv and helped establishing a new media outlet — Zerkalo.