This audio is created with AI assistance
Belarusian dictator Alexander Lukashenko's swift departure from the Red Square Victory Day events sparks rumors about the dictator's health.
Belarusian blogger and political prisoner Mikalai Klimovich dies in custody. The 61-year-old was sentenced to a year in prison for "liking" a caricature of Lukashenko posted on social media.
Subscribe to the Newsletter
Belarus Weekly
Belarus drops four spots in this year's World Press Freedom Index as the regime's crackdown continues. Belarus is among the 25 worst.
PACE recognizes Lukashenko as potentially complicit in Russia's forced deportation of Ukrainian children amid its full-scale war.
Polish truck drivers block the only remaining crossing between Poland and Belarus to protest what they call "unfair competition."
Lukashenko's appearance at Victory Day celebration sparks rumors about his health
Lukashenko's swift departure from Victory Day celebrations in both Moscow and Minsk on May 9 have sparked rumors about his health.
Lukashenko attended the event at Moscow's Red Square, commemorating the defeat of Nazi Germany in World War II alongside the leaders of Kazakhstan, Kyrgyzstan, Tajikistan, Uzbekistan, Turkmenistan, and Armenia.
Unlike the other leaders, he had to be driven around the small perimeter where the event took place. He also missed an official lunch with Russian President Vladimir Putin.
Reuters noted that Lukashenko looked "tired and a little unsteady on his feet, and a bandage was visible on his right hand… though he otherwise showed no obvious signs of being unwell."
Later the same day, Lukashenko attended the Victory Day ceremony in Minsk. However, he broke from tradition and wore a suit instead of his military uniform and did not make a speech. Lukashenko has also attended very few events in the past two weeks.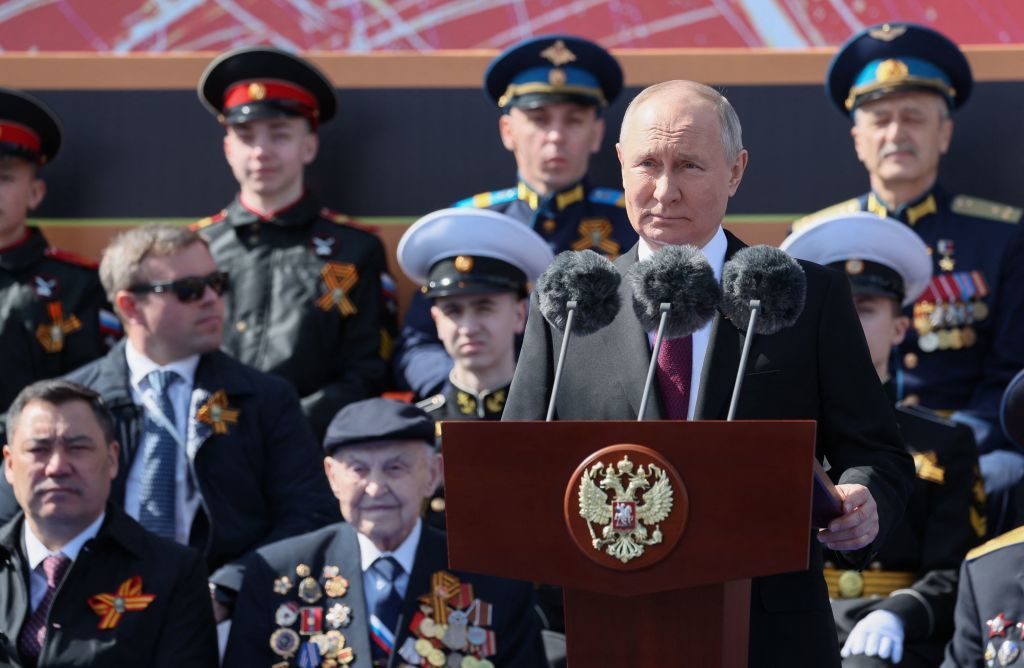 Lukashenko's press secretary refuted the allegations: "Thank you for caring that much about the president's health. Take care of your own health."
The Victory Day celebrations in Moscow and Minsk took place against the backdrop of Russia's full-scale war against Ukraine, in which Belarus is a co-belligerent.
At the event in Moscow, Putin claimed that "a real war has once again been unleashed against our homeland," accusing the West of wanting the "disintegration and destruction" of Russia.
Similarly, Belarusian Defense Minister Viktor Khrenin reiterated narratives of a "hostile West" amid Russian increased bombings of Ukrainian civilians across the country.
Belarusian opposition blogger Klimovich dies in custody
Belarusian blogger and political prisoner Mikalai Klimovich died in custody at a penal colony in the Vitsebsk region, human rights watchdog Viasna reported on May 7. The cause of his death is unknown.
The 61-year-old had been sentenced to a year in prison for "liking" a caricature of Lukashenko posted on social media. He was accused of having "insulted the Belarusian president," a criminal offense in Belarus.
Klimovich first attracted attention from Belarusian authorities in December 2022 when he made a social media post that criticized Russia's full-scale war against Ukraine.
Klimovich had suffered a stroke and had heart surgery prior to being sentenced to prison on Feb. 28, which was known to the judge and prosecutor. At his trial, Klimovich told reporters: "Any prison sentence is death for me, because I have to be under constant supervision of a doctor, (and) take a lot of strong medicine. I might not even last a month."
The European Union's diplomatic service issued a statement regarding Klimovich's death, saying that his death is "yet another proof of the regime's complete disregard for people's lives and rights."
The Secretary General of the Council of Europe, Marija Burić, also condemned his death.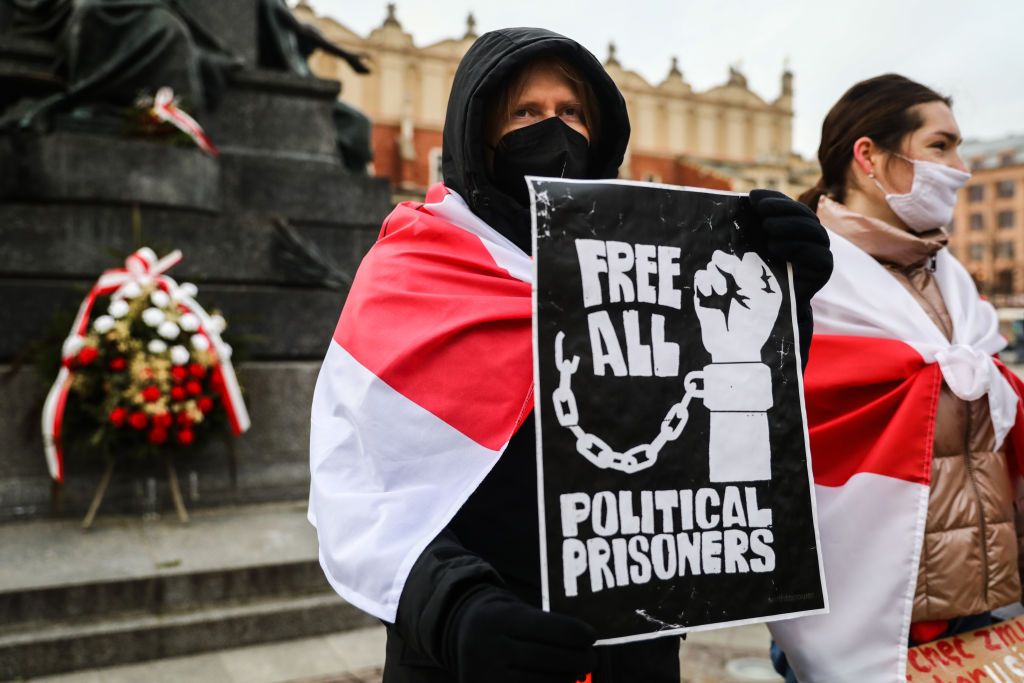 May 5 marked 1,000 days since the fraudulent Belarusian presidential election on Aug. 9, 2020, and the ensuing crackdown by Lukashenko's regime on Belarusian civil society.
Since then, it is estimated that over 38,000 people have been detained for politically motivated reasons in Belarus. Over 2,240 people are currently recognized to be political prisoners, and around 1,500 are currently detained.
Political prisoners in Belarus face extremely harsh conditions, and there have been many reports of torture and arbitrary punishment.
For example, Viktar Babaryka, who ran against Lukashenko in the 2020 election and is currently serving a 14-year sentence for politically motivated charges, was hospitalized on April 27 with a collapsed lung and traces of severe beating.
In November, his staff coordinator Maria Kalesnikava was admitted to intensive care after suffering severe health issues.
Belarus drops in World Press Freedom Index
Belarus dropped from 153rd to 157th in the 2023 World Press Freedom Index published by Reporters Without Borders (RSF), ranking press freedom in 180 countries.
"Europe's most dangerous country for journalists until Russia's invasion of Ukraine, Belarus continues its persecution of independent media outlets and their reporters," the RSF  assessment said.
Lukashenko's regime intensified its crackdown against Belarusian media in the aftermath of the fraudulent presidential election in 2020. According to RSF, 37 journalists are currently in custody in Belarus.
According to the Belarusian Journalist Association, around 400 Belarusian journalists have been forced to leave the country to avoid persecution.
Just last week, on May 3, the Minsk regional court sentenced Raman Pratasevich, a former editor for Belarusian Telegram channel Nexta, to eight years in prison for allegedly participating in a so-called "extremist group" and other politically motivated charges.
On March 17, Belarusian authorities sentenced two staff members with TUT.by, the largest independent online media outlet in Belarus, before being forcibly closed, to 12 years in prison.
The only two countries doing worse than Belarus in 2023 are Russia and Turkey, which dropped 16 spots within a year.
PACE recognizes Lukashenko complicit in forced deportation of Ukrainian children
The Parliamentary Assembly of the Council of Europe (PACE) adopted a resolution recognizing the forced deportation of Ukrainian children to Russia as genocide, noting that Lukashenko's regime is complicit.
In a statement issued on April 27, PACE said the "self-proclaimed President of Belarus," Alexander Lukashenko, is one of the "named individuals for whom direct responsibility has been alleged" by international human rights organizations.
PACE stated that the forced relocation of Ukrainian children and efforts to impose Russian culture on them "matches with the international definition of genocide."
"It automatically makes Lukashenko guilty of genocide," said Ukrainian lawmaker Oleksii Honcharenko, a member of Ukraine's delegation to PACE.
Belarusian MP Andrei Savinykh dismissed the resolution, calling it "criminal content," and said that "to compare the rescue of people from the zone of military conflicts with genocide means turning everything upside down."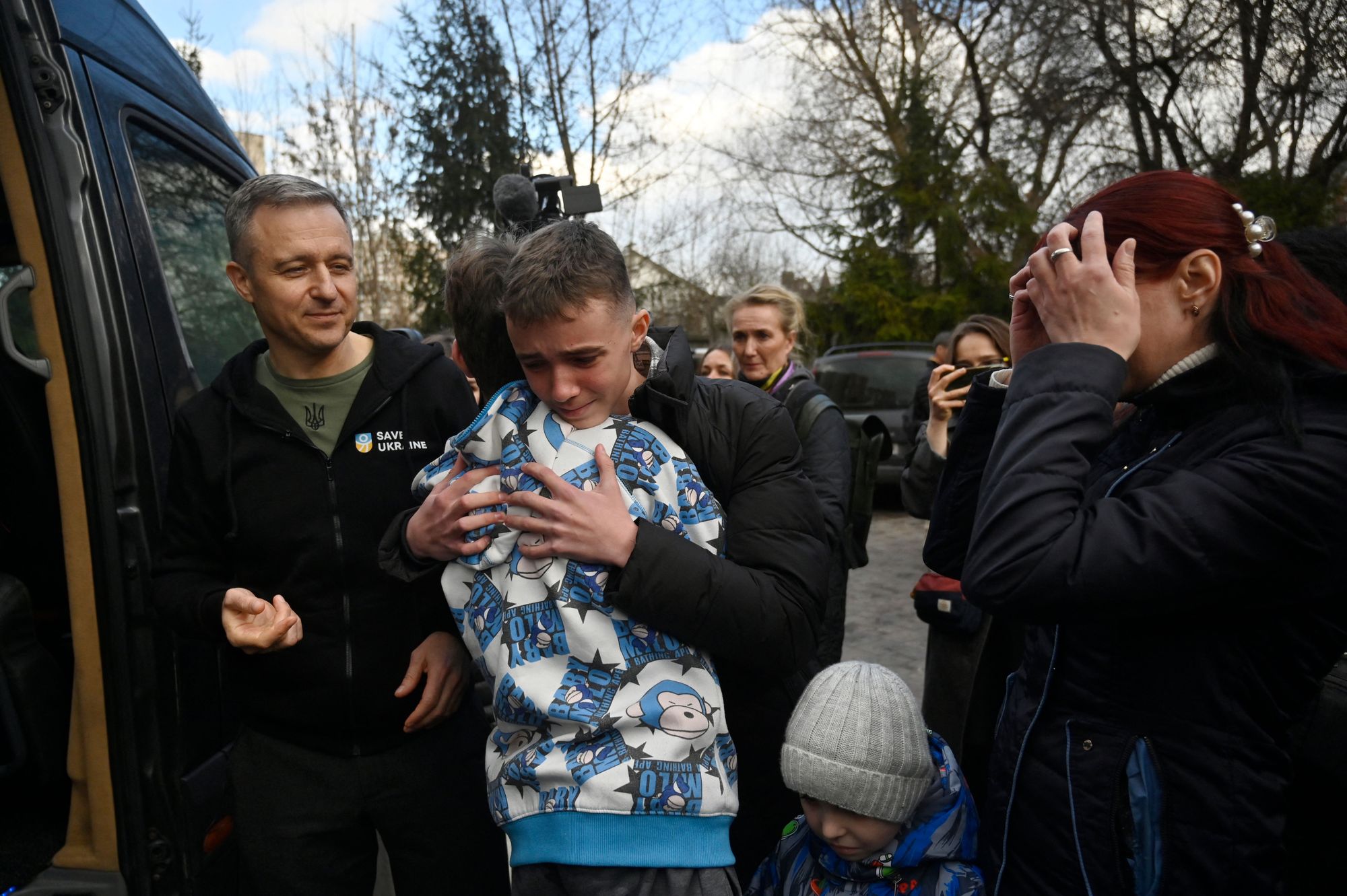 Earlier, the International Criminal Court issued arrest warrants for Russian President Vladimir Putin and Maria Lvova-Belova, Russia's Children's Rights Commissioner, for the illegal deportation and relocation of Ukrainian children. Over 19,000 children have been de facto abducted from the occupied territories and sent to Russia since February 2022.
Polish truckers block only remaining border crossing with Belarus
Polish truck drivers have blocked the only-remaining border crossing between Poland and Belarus to protest so-called "unfair competition." The protestors have cut off the Koroszczyn checkpoint – Poland's last remaining crossing with Belarus.
The truck drivers complain that Ukrainian and Belarusian drivers are able to provide the same services at lower prices, which they say risks putting Polish employees out of business.
Poland shut down all but two border crossings with Belarus after the Belarusian court sentenced Belarusian-Polish activist and journalist Andrzej Poczobut to eight years in prison. Only one of the checkpoints is suitable for cargo transit. Warsaw said earlier it is considering closing all remaining border crossings into Belarus.
---
---
Soviet Victory Day in Belarus
The Spotlight segment provides readers with the historical context of contemporary events in Belarus.
A post-Soviet country, Belarus celebrates the Soviet-introduced Victory Day on May 9 – a day later than most other countries. The holiday commemorates the Soviet victory over Nazi Germany in World War II.
The difference in the date is a result of the time difference.
Germany's surrender came into force on May 8 at around 11 p.m. CET, which was past midnight on May 9 in Moscow.
Moscow dubbed World War II the "Great Patriotic War" to both rally the population around the war effort and distance itself from the fact that the Soviet Union had initially signed the Molotov-Ribbentrop Pact, an agreement with Nazi Germany signed to partition Eastern Europe between them at the start of the war.
Prior, Ukraine also celebrated Victory Day on May 9 until 2015, when former President Petro Poroshenko changed the holiday's name to "Victory Day over Nazism in World War II." Poroshenko then named May 8 the "Day of Remembrance and Reconciliation."
Just a few days ago, President Volodymyr Zelensky submitted a bill to move Victory Day to May 8 to match most of Europe.
Official estimates indicate that Belarus lost 2.2 million people – nearly a quarter of its population at the time – in World War II. Nazi Germany also executed over 65,000 Jews near Maly Trostenets, according to Yad Vashem.
Lukashenko's regime weaponizes Victory Day, using it as a tool of propaganda to propel the narrative of an East-West divide and justify his cling to power.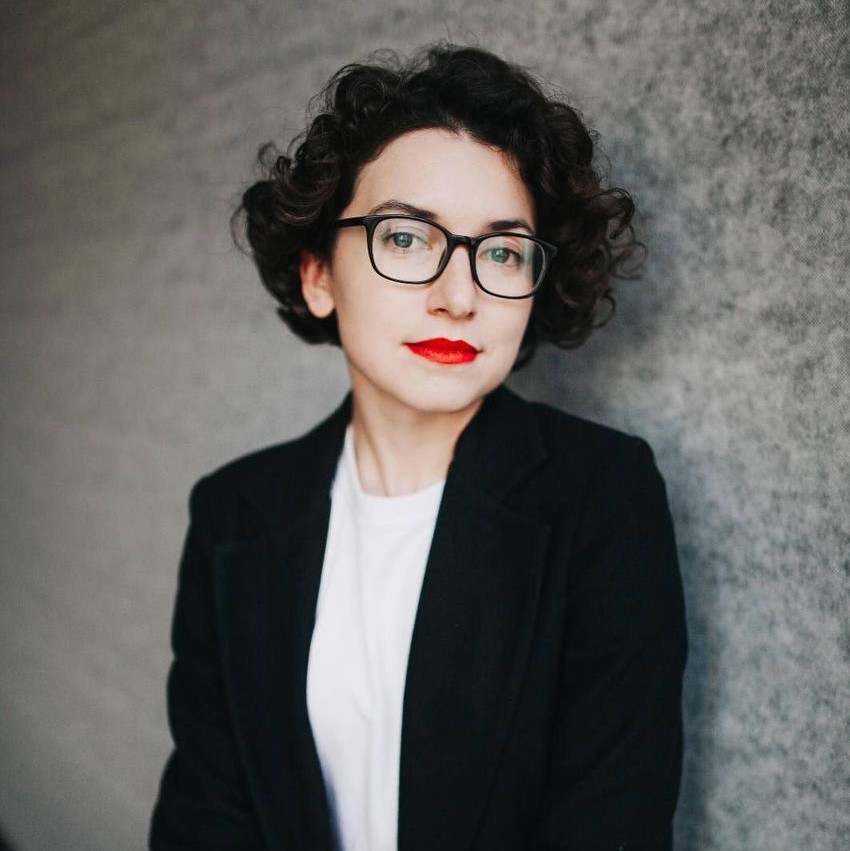 Maria Yeryoma
contributing author
Maria Yeryoma is a Belarusian media manager and a contributing author at the Kyiv Independent. She recently led the commercial "special projects" at TUT.BY — the biggest independent online media in the country. In May 2021, TUT.BY was raided by Belarus authorities leaving 15 employees in custody and forcing the team to leave the country to continue their work. Maria moved to Kyiv and helped establishing a new media outlet — Zerkalo.