This audio is created with AI assistance
Belarusian dictator Alexander Lukashenko urges Belarusians to "calm down" after the presumed arrival of Wagner Group mercenaries following their day-long insurrection in Russia.
Rumors continue circulating about whether camps to house Wagner troops are under construction.
Lukashenko claims that the Wagner Group's founder Yevgeny Prigozhin is back in Russia.
After banning several Ukrainian media outlets for allegedly "discrediting" him, Lukashenko signs a law permitting Belarus to ban media from so-called "unfriendly countries."
Subscribe to the Newsletter
Belarus Weekly
Belarusian authorities sentence the son of former presidential candidate Viktar Babaryka, Eduard, to eight years in prison on politically motivated charges.
The OSCE Parliamentary Assembly recognizes Russia as being responsible for the "soft annexation" of Belarus during its 30th Annual Session.
Poland and Ukraine up their defenses along their borders with Belarus this week following the threat of Wagner mercenaries in Belarus.
Belarus' transport minister dies suddenly and mysteriously at the age of 47.
Lukashenko urges Belarusians to 'calm down' amid presumed Wagner arrivals
Belarusian dictator Alexander Lukashenko urged Belarusians to "calm down" after the presumed arrival of Wagner Group mercenaries in the country following their day-long insurrection in Russia.
Following Wagner's armed mutiny on June 23-24, aimed at countering Russia's military top brass, Lukashenko allegedly brokered a secret deal with Wagner Group Head Yevgeny Prigozhin.
The Kremlin announced that charges against Prigozhin will be dropped and that he, as well as any Wagner mercenaries that do not join Russia's military, will move to Belarus.
While Prigozhin's whereabouts have yet to be confirmed, Lukashenko claimed on June 27 that the Wagner Group chief arrived in Belarus.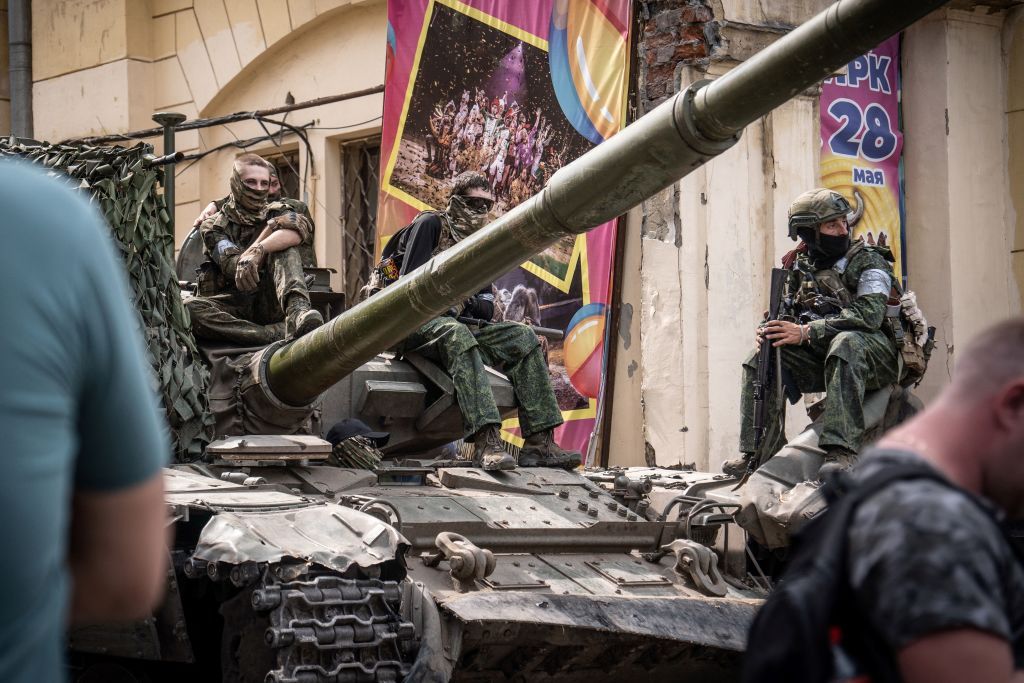 In his speech on June 30, three days before Belarus' Independence Day, Lukashenko said the issue of Wagner transfers to Belarus has been "inflated," referring specifically to the fact that Wagner has heavily recruited Russian convicts.
"These are the most prepared people," Lukashenko said. "They say, 'there are prisoners.'
Listen, all the soldiers who were convicted there (in Russia), they have already died, unfortunately. And one more nuance they don't want to explain: Convicts were released from prisons in Russia only for the Russian front. Not a single person (Russian inmate fighting in Ukraine) goes abroad."
Rumors have continued to circulate surrounding the alleged construction of camps to accommodate Wagner mercenaries transferred to Belarus.
Lukashenko claimed on June 27 that camps for the mercenaries are not yet under construction, adding that no Wagner recruitment offices will be opened in Belarus.
Meanwhile, satellite imagery by Planet Labs from June 30 show hundreds of what appear to be field tents, as well as indications of construction work, in an abandoned military garrison near the village of Tsel in Belarus' central Mahiliou region.
Belarusian monitoring group Belarusian Hajun suggested the camp, comprising nearly 300 tents, could fit over 8,900 people.
The Institute for the Study of War (ISW) suggested on June 30 that the Wagner Group will operate out of three large field camps in Belarus, including the abandoned military garrison in the Mahiliou region.
However, the monitoring group said there is currently no indication that Wagner mercenaries are present.
Planet Labs satellite imagery reportedly does not show any signs of military equipment, and RFE/RL said it cannot be confirmed whether the tents are intended to accommodate Wagner troops.
According to Ukraine's Military Intelligence Chief Kyrylo Budanov, Prigozhin doesn't intend on stationing the bulk of his mercenaries in Belarus, but rather to set up a hub for logistic purposes and recruitment.
"And what is going to happen next is that the majority of (Wagner) personnel which were previously engaged in fighting in Ukraine will be step-by-step moved to Africa to continue operations there," he added.
The Pentagon said on June 30 that it had no information on whether satellite images in southern Belarus indicate plans for a permanent Wagner camp there.
Lukashenko claims Prigozhin back in Russia
Lukashenko claims that warlord Prigozhin is back in Russia, Reuters reported on July 6.
"As for Prigozhin, he's in St. Petersburg. He is not on the territory of Belarus," Lukashenko told reporters.
He added, however, that his previous offer to Wagner mercenaries to come to Belarus still stands.
Prigozhin and his contractors were said to leave for Belarus after their rebellion on June 23-24 ended in an undisclosed treaty, allegedly brokered by Lukashenko.
On June 27, the Belarusian dictator said that the mercenary boss has arrived in the country shortly after reports that Prigozhin's business jet landed at the Machulishchy military airfield near Minsk.
Lukashenko signs law banning media from 'unfriendly countries'
Lukashenko signed a law on July 1 that will permit Belarus to ban media from so-called "unfriendly countries," his office said.
"The law provides for the possibility of imposing a ban on the activities of foreign media… in the event that foreign states display unfriendly actions against Belarusian media," the statement said.
The new law also expands the grounds for revoking state registration certificates for mass media in Belarus, as well as restricts access to various online resources, publications, and news aggregators.
Belarus' Council of Ministers, which drafted the bill, claimed it was a tit-for-tat move for the blocking of Belarusian mass media in Western states.
On June 24, the head of Belarus' state TV and radio company, Belteleradiocompany, Ivan Esmont, called for Minsk to ban YouTube for blocking content by Belarusian state media.
On June 28, Minsk cut off access to several Ukrainian news websites for allegedly "discrediting" the Belarusian president. The blocked Ukrainian sites include hromadske.ua, glavred.info, spektr.press, news.online.ua, and tribun.com.ua.
The Belarusian Prosecutor's Office claimed the blocked sites had posted so-called "false" and "extremist" content surrounding the Wagner Group's recent armed mutiny in Russia, allegedly "prompting (Belarusian) citizens to oppose the state authorities."
In Belarus, "insulting" the president is punishable by imprisonment.
Lukashenko's regime intensified its crackdown against Belarusian media in the aftermath of the fraudulent presidential election in 2020. According to Reporters Without Borders (RSF), 37 journalists are currently detained in Belarus.
Belarus ranked 157th out of 180 countries for press freedom in RSF's 2023 Press Freedom Index. The organization considers Belarus "Europe's most dangerous country for journalists until Russia's invasion of Ukraine."
Son of opposition leader Babaryka sentenced to 8 years
Belarusian authorities sentenced Eduard Babaryka, the son of former Belarusian presidential candidate Viktar Babaryka, to eight years in prison for politically motivated charges on July 5.
After spending three years in custody at a pre-trial detention center, Eduard was charged with tax evasion, money laundering, helping organize "mass riots," and "inciting social hatred," among other charges. Eduard has rejected the charges, calling them politically motivated.
Eduard's father, Viktar, was considered one of Lukashenko's primary political opponents during the 2020 Belarusian presidential election. He is currently serving a 14-year sentence in Belarus.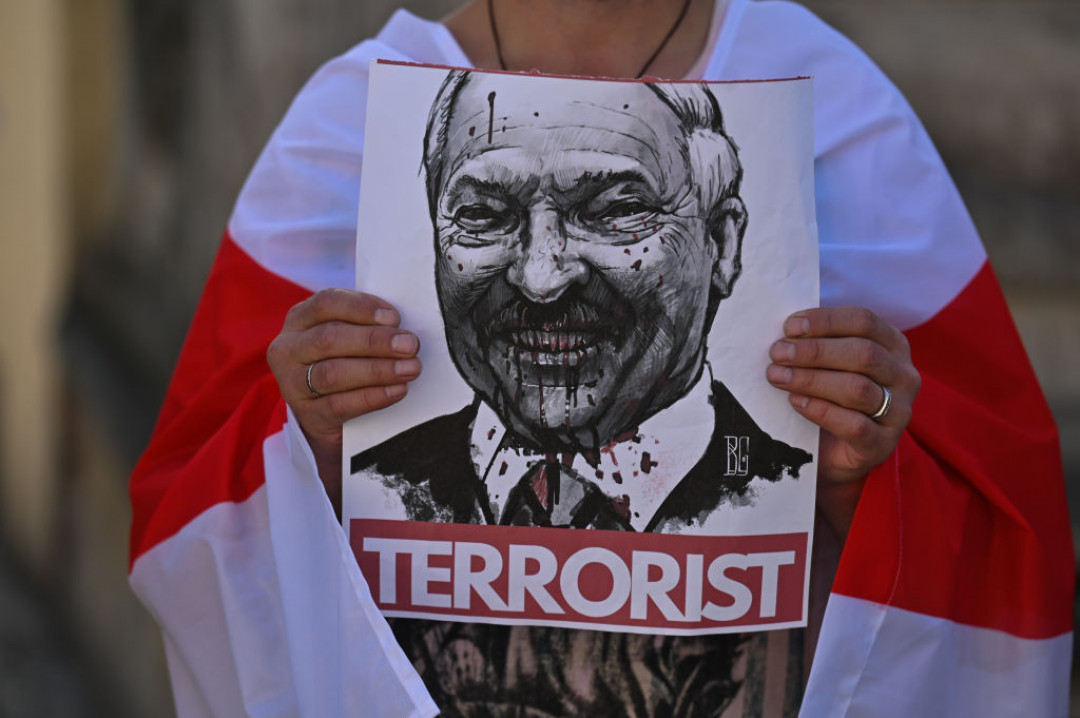 Eduard and Viktar were arrested by Belarusian authorities in June 2020 while en route to file signatures in favor of Viktar's presidential candidacy – a move widely considered an attempt to take Babaryka out of the presidential race.
Viktar was hospitalized on April 27 with a collapsed lung and traces of severe beating. He has since gone missing. The European Parliament adopted a resolution on May 11 calling for his release.
Before joining his father's campaign staff in 2020, Eduard ran the crowdfunding platform Ulej, among other humanitarian projects, and funded the publication of a collection of Belarusian works by Nobel Peace Prize-winning writer Sviatlana Aleksievich.
OSCE Parliamentary Assembly says Russia responsible for 'soft annexation' of Belarus
The OSCE Parliamentary Assembly (OSCE PA) recognized Russia as being responsible for the "soft annexation" of Belarus during its 30th Annual Session.
The OSCE PA underscored Russia's "violently imperial and colonial nature," which is exemplified in its "soft annexation of Belarus," as well as Russia's full-scale war against Ukraine, violation of international human rights and laws of sovereign nations, illegal occupation of Georgian territory, support for Russian proxies in Moldova, and subordination of indigenous and ethnic minority nations within Russia.
The declaration also condemned the "shameful accomplice role of Belarus as co-aggressor" in Russia's full-scale invasion of Ukraine.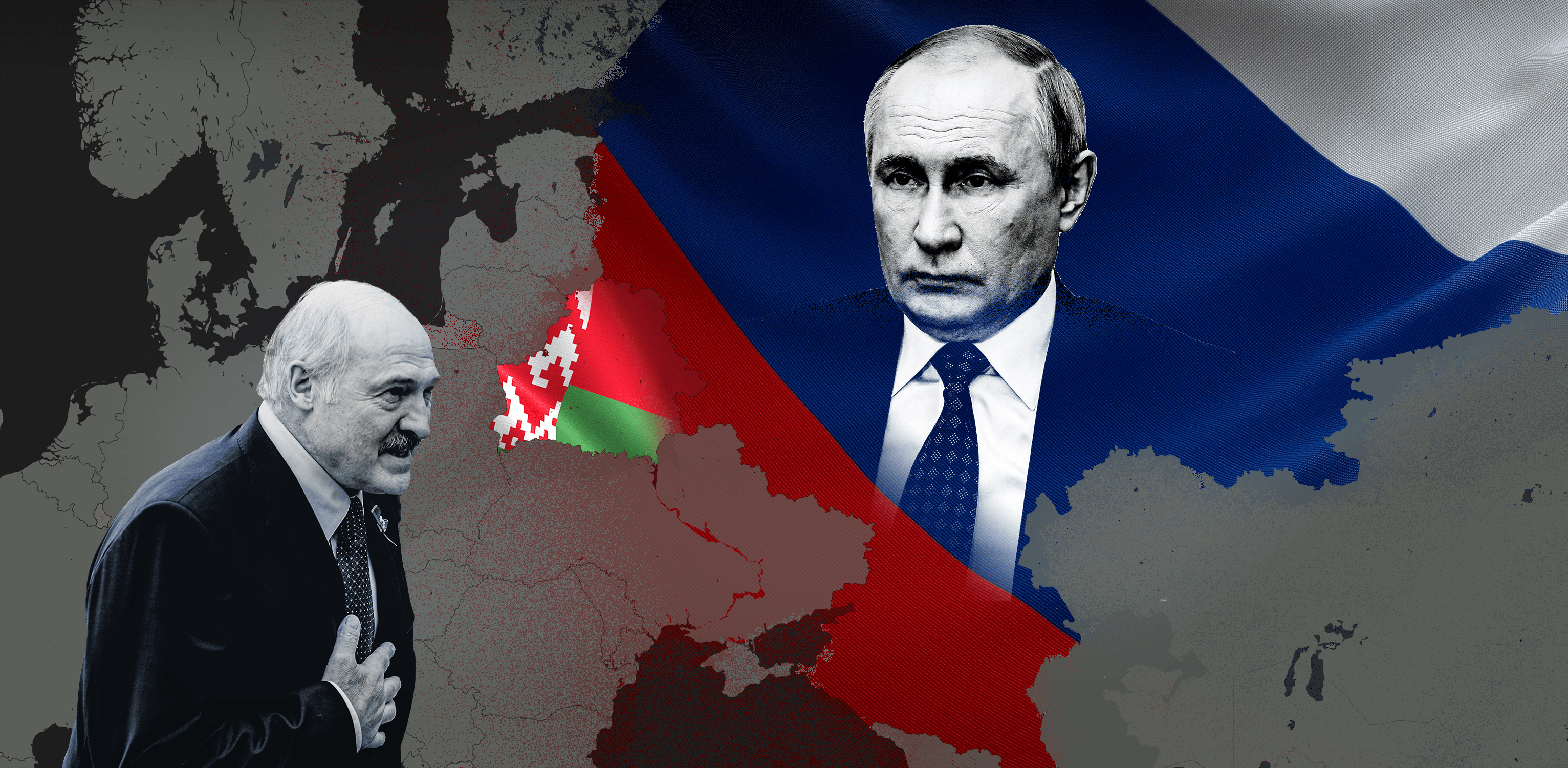 A separate resolution included in the declaration expressed support for a democratic Belarus, urging the release of political prisoners and a stop to the repressions conducted by Lukashenko's regime.
The OSCE PA said it was "deeply concerned about the deteriorating human rights situation in Belarus and the authorities' brutal crackdown on civil liberties, freedom of association and independent media, as well as the continued repression of political opposition, civil society, trade unions, and legal defenders."
Poland, Ukraine continue to up defenses at Belarusian border
Poland and Ukraine upped their defenses along their borders with Belarus this week following the threat of Wagner mercenaries in Belarus.
Poland reinforced its border with Belarus with 500 law enforcement officers, including riot and anti-terrorism units, Polish Interior Minister Mariusz Kamiński said on July 2.
He added that there are already 5,000 Polish border guards and 2,000 soldiers guarding the border.
Polish Deputy Prime Minister Jaroslaw Kaczynski said Warsaw has learned that Belarus could accommodate up to 8,000 Wagner mercenaries.
Meanwhile, Polish Prime Minister Mateusz Morawiecki said Poland wants to join NATO's nuclear sharing program in response to Russia's plans to deploy tactical nuclear weapons in Belarus.
"We do not want to sit idly by while Putin escalates all sorts of threats," he said.
Ukrainian President Volodymyr Zelensky said on June 30 that Ukraine would also strengthen its defense lines along its northern border with Belarus amid the Wagner threat.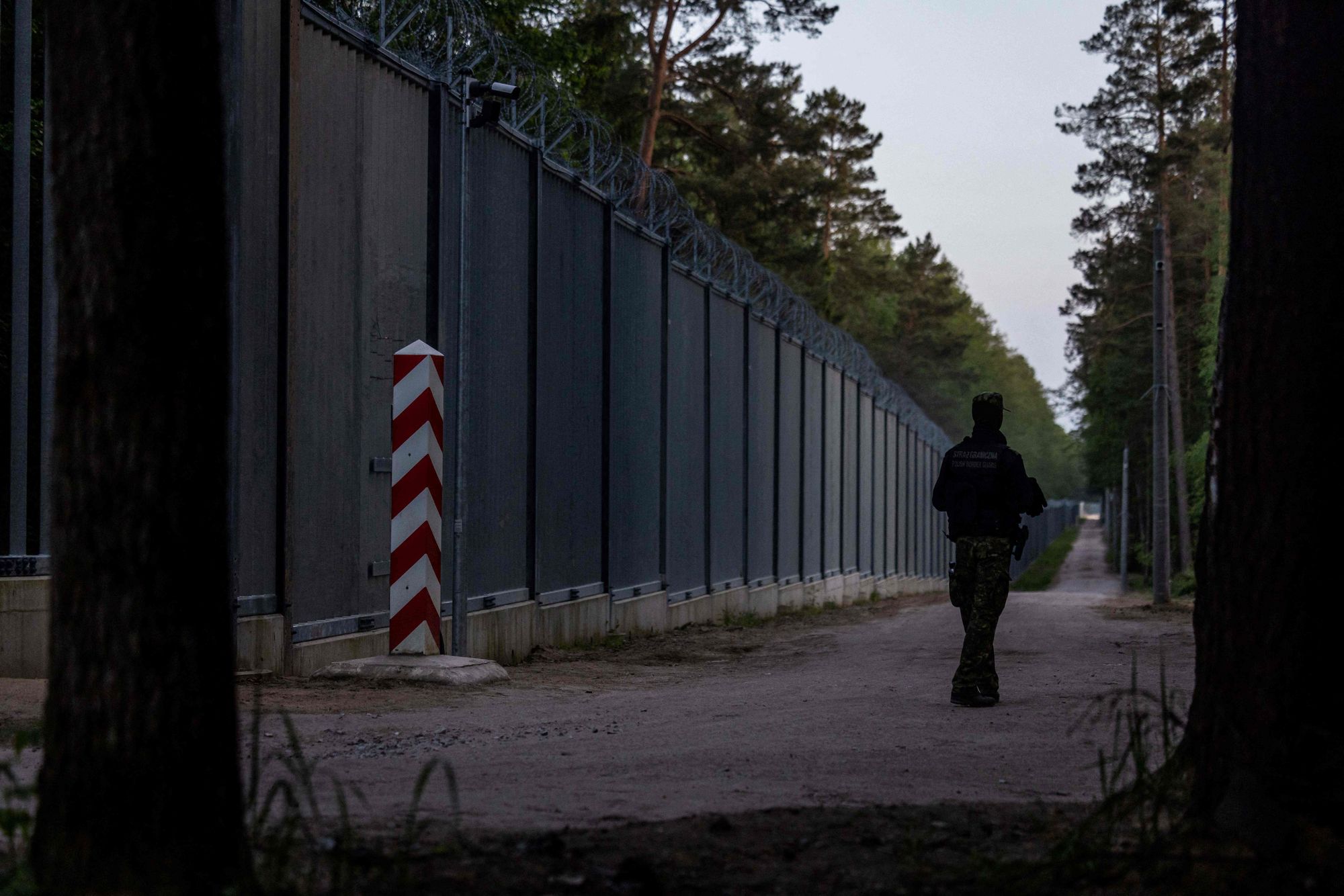 Lieutenant General Serhii Naiev, the commander of Ukraine's joint forces, said on July 1 that, while there is no direct threat of an offensive operation by the Belarusian military, Ukraine is prepared if the "level of threat rises."
Last week, Poland, Latvia, and Lithuania called on NATO to reinforce its eastern flank in response to the alleged transfer of Wagner Group mercenaries to Belarus.
"It could take (Wagner mercenaries) eight to 10 hours to suddenly appear somewhere in Belarus close to Lithuania," Lithuanian President Gitanas Nausėda warned on June 25.
Belarusian transport minister dies at 47
Belarusian Transport Minister Alexey Avramenko died suddenly at the age of 47 on July 5, according to Belarusian state media BelTA.
The cause of death was not mentioned.
Born in 1977 in Minsk, Avramenko held several positions in the Belarusian Transport Ministry and has served as the state's transport minister since 2019.
Avramenko has been placed under international sanctions for his role in Minsk illegally diverting a passenger flight in May 2021, resulting in the arrest of Belarusian blogger Raman Pratasevich and his former girlfriend, Sofia Sapega, for politically motivated charges.
The International Civil Aviation Organization (ICAO) found Belarus guilty of orchestrating the forced landing, which constitutes an offense under the Montreal and Chicago conventions.
---
---
Lukashenko's Independence Day
The Spotlight segment provides readers with the historical context of contemporary events in Belarus.
Lukashenko's Belarus officially celebrates its Independence Day on July 3. This day was handpicked by Lukashenko.
Independence Day was originally celebrated in Belarus on July 27.
On that day in 1991, Belarus declared its sovereignty from the Soviet Union. Full independence was officially recognized on Dec. 26, 1991, marking the final dissolution of the once-powerful Soviet Union.
For the next four years, Belarus celebrated its independence on July 27 until Lukashenko proposed changing it to July 3, the day when Minsk was liberated from Nazi occupation in 1944.
The question of the independence day was up for a referendum in 1996, allegedly to attract a higher turnout for the matters important to Lukashenko: introducing changes to the constitution that consolidated the president's authority and transitioning the country into the super-presidential republic.
Alongside the major political shift, the referendum was to decide whether to ban capital punishment in the country, elect or appoint regional authorities, and allow free trade of farmland in Belarus.
The official results showed Belarusians' support for Lukashenko's position on all questions. The vote was deemed neither free nor fair.
According to historians and contemporary politicians, Belarusians supported changing the date of the country's main holiday since the country's independence was then associated with the crippling economy of the newborn state, whereas the new date reminisced of the days of the Soviet past.
Praised by propaganda today, it receives little sentiment from the Belarusian people.
While the majority don't have strong feelings against the celebration, people tend to consider it as just another summer holiday.
On July 4, 2023, propagandists even suggested making it a workday since not many Belarusians participated in the celebration.
The two versions of independence day in July are contested by Dzen Voli, the day celebrating the declaration of the Belarusian Democratic Republic on March 25, 1918. The short-lived entity laid the foundations of the Belarusian national state as we know it today.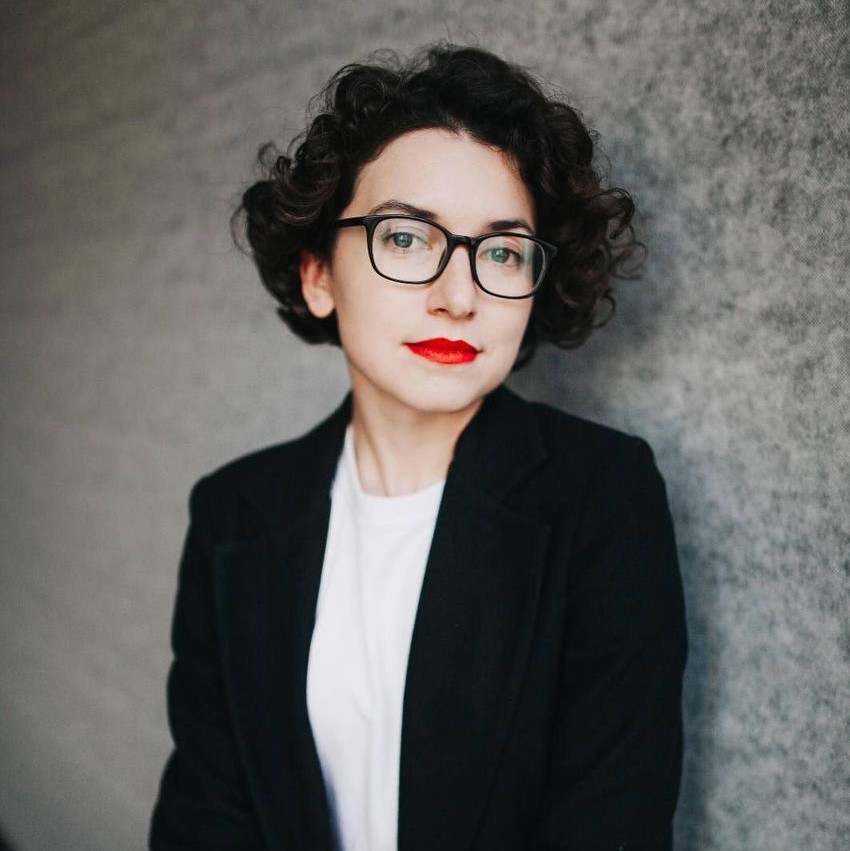 Maria Yeryoma
contributing author
Maria Yeryoma is a Belarusian media manager and a contributing author at the Kyiv Independent. She recently led the commercial "special projects" at TUT.BY — the biggest independent online media in the country. In May 2021, TUT.BY was raided by Belarus authorities leaving 15 employees in custody and forcing the team to leave the country to continue their work. Maria moved to Kyiv and helped establishing a new media outlet — Zerkalo.