This audio is created with AI assistance
Spotlight
Freedom Day - Dzen Voli
March 25 marks one of the most important days in Belarusian history.
On this day in 1918, the Belarusian Democratic Republic proclaimed its independence from Russia.
Pahonia was adopted as the coat of arms, and the white-red-white flag became official. These symbols have been native to Belarus since the Grand
Duchy of Lithuania and its successor, the Polish-Lithuanian Commonwealth, of which Belarus was an integral part.
Subscribe to the Newsletter
Belarus Weekly
Belarusian independence didn't last long. Defended by the German troops during World War I, the Belarusian government was forced into exile as soon as the Germans lost the war.
Since then, the Belarusian Democratic Republic remains the world's oldest government in exile, refusing to cooperate with modern Belarus, run by dictator Alexander Lukashenko.
Belarusians worldwide celebrate March 25 as Freedom Day (Dzen' Voli). However, the holiday is banned in Lukashenko's Belarus.
Inside the country, March 25 is routinely accompanied by arrests of activists and police patrols around city centers.
Despite Belarusian Democratic Republic's history being short-lived, the events of 1918 remain crucial for the country's nation-building.
As a result of the republic's activity, the Soviet government was forced to acknowledge Belarusians as separate people and their territory as a separate republic within the Soviet Union.
The Belarus Soviet Socialist Republic proclaimed its independence from the USSR on July 27, 1991.
Historians agree that without the Belarusian Democratic Republic, contemporary Belarus wouldn't have existed.
The Kremlin amplifies its nuclear threats against Ukraine and the West, as Russian President Vladimir Putin threatens to place tactical nuclear weapons in Belarus for alleged training purposes.
---
Belarus dictator Alexander Lukashenko backs his claim, alleging that growing "pressure" from the West has spurred this decision.
Washington imposes additional sanctions on Belarusian individuals, entities, and Lukashenko's luxury plane, citing the regime's ongoing crackdown against the Belarusian people.
Belarus creates a new anti-aircraft regiment within 50 kilometers of the border with Ukraine due to so-called "challenges and threats" presented by the West.
The International Olympic Committee recommends allowing Russian and Belarusian athletes to participate in international sports events under a neutral flag. IOC notes that the decision on Russian and Belarusian participation in the 2024 Olympics must be made at the "appropriate time."
Putin threatens to place tactical nukes in Belarus

On March 25, Russian President Vladimir Putin threatened to place tactical nuclear weapons in Belarus for alleged training purposes – the latest in a series of nuclear threats by the Kremlin against Ukraine and the West.
Belarus' Foreign Ministry confirmed the claim on March 28, adding that the regime was "forced" to do so amid so-called "unprecedented political, economic, and informational pressure" from the U.S., U.K., EU members, and NATO allies.
Putin claimed the decision was made in response to the U.K. Defense Ministry's move to supply Ukraine with ammunition containing depleted uranium. Moscow falsely claimed that the ammunition, originally made by the U.S. to destroy Soviet-designed tanks, contained nuclear components.
"We are not transferring our tactical nuclear weapons to Belarus, but we will deploy them and train the military, like the United States in Europe," Putin said in an interview with a Russian state-controlled media outlet.
He added that a "special storage facility" for the weapons will be ready by July 1.
He also boasted that Russian aircraft and Iskander missile systems capable of carrying nuclear weapons are already in Belarus, justifying the move by alleging that it is no different from the U.S. and Europe having weapons stationed in ally territory.
Putin said the move was part of an agreement with Lukashenko, who he claims has long requested tactical nuclear weapons be placed in Belarus.
Western leaders have expressed concerns, calling Putin's nuclear rhetoric "dangerous and irresponsible."
On March 26, Ukraine's Foreign Ministry called for an urgent UN Security Council meeting in response to Putin's decision, urging members to "take decisive measures to effectively deter and precent any possible use of nuclear weapons."
EU foreign policy chief Josep Borrell said, "Belarus hosting Russian nuclear weapons would mean an irresponsible escalation and threat to European security." U.S. President Joe Biden and representatives from NATO also condemned the move.
Meanwhile, U.S. National Security Council spokesperson John Kirby downplayed the threat, saying Washington has seen "no indication that he (Putin) has any intention to use nuclear weapons, period, inside Ukraine."
American think tank Institute for the Study of War (ISW) suggested that Putin likely decided to deploy Russian nuclear weapons to Belarus before the February 2022 invasion of Ukraine, adding that he probably chose this moment to serve his current messaging strategy against Ukraine's Western allies.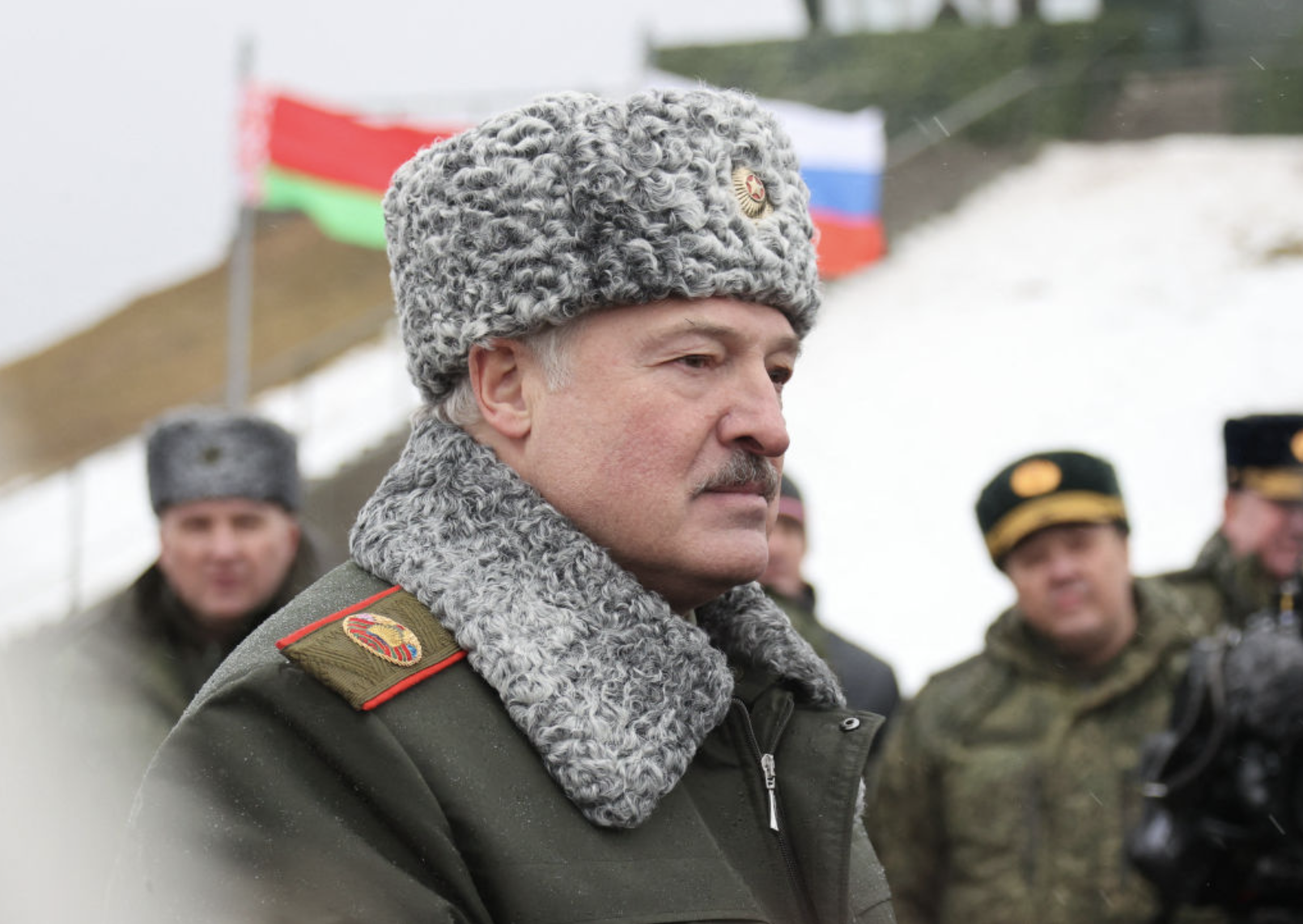 US imposes additional sanctions on Belarus
The U.S. Treasury Department on March 24 introduced additional sanctions on three Belarusian legal entities, nine individuals, and Belarusian dictator Alexander Lukashenko's luxury plane amid Minsk's ongoing crackdown against the Belarusian people.
Restrictions were imposed on the state-owned Belarusian Automobile Plant (BelAZ), one of the world's biggest large truck producers, and Minsk Automobile Plant (MAZ) – both of which are reportedly significant sources of revenue for Lukashenko's regime.
The department said the plants threatened employees "who took part in strikes and peaceful protests in the aftermath of the fraudulent August 2020 presidential election."
The sanctions also target Belarus' Central Election Commission (CEC), citing its role in "barring candidates, denying access to poll observers, and certifying inaccurate vote tallies" during the election.
Among the individuals added to the sanctions list are BelAZ Director Sergei Nikiforovich, MAZ Head Valery Ivankovich, and seven members of the CEC.
The U.S. also sanctioned a Boeing 737 luxury airliner used by Lukashenko for both business and personal trips.
"The authoritarian Lukashenko regime relies on state-owned enterprises and key officials to generate substantive revenue that enables oppressive acts against the Belarusian people," said U.S. Under Secretary of the Treasury for Terrorism and Financial Intelligence Brian Nelson.
On the same day, the U.S. State Department announced visa restrictions on 14 more individuals affiliated with Lukashenko's regime, citing their involvement in "policies to threaten and intimidate brave Belarusians exercising their human rights and fundamental freedoms at great personal cost."
Although Belarus has not officially declared war on Ukraine, Russian forces have been given access to Belarusian territory to launch attacks on Ukraine, including the failed assault on Kyiv in February 2022.
Belarus creates anti-aircraft missile regiment near Ukrainian border
According to Belarusian state-controlled media, Belarus formed a new anti-aircraft missile regiment at a military airfield near Luninets in Belarus' Brest region, 50 kilometers from the border with Ukraine.
Belarusian Defense Minister Viktor Khrenin attempted to justify the decision by citing the so-called "active militarization of the West," claiming that Belarus is "forced to act adequately to the challenges and threats that may arise."
In January, local media noted construction and repairs at the military airfield near Luninets prior to a joint Russian-Belarusian tactical flight exercise later that month.
Some experts believe that the new regiment will operate S-300 missile systems, which have been swapped out in other parts of the country for newer Russian-provided S-400s, and that Moscow likely funds the regiment's creation.
Meanwhile, Ukraine's State Border Guard Service spokesperson Andriy Demchenko reported on March 26 that slightly over 4,000 Russian troops are currently stationed in Belarus.
This figure is less than half the number of troops Russia had in Belarus in January, when about 10,000 servicepeople were stationed near the border with Ukraine, maintaining the threat of a new attack on Ukraine from the north.
According to Demchenko, the Russian soldiers still in Belarus are mainly involved in military training, while the rest have been transferred back to Russia and the front line in eastern Ukraine for further offensive operations.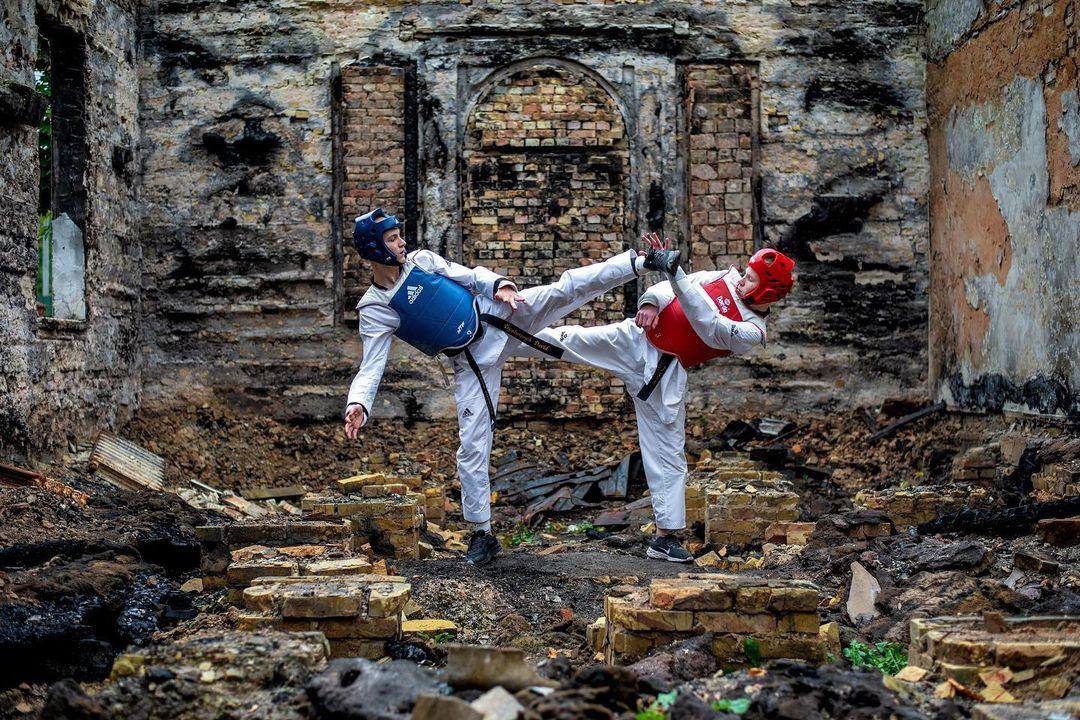 IOC recommends that Russian, Belarusian athletes participate in international sports competitions
The International Olympic Committee (IOC) issued a press release on March 28 reiterating its recommendation that Russian and Belarusian athletes participate in international sports competitions under a neutral flag.
The decision was one of six of the press release's recommendations. Other recommendations included banning the participation of the countries' official teams and those actively supporting Russia's full-scale war or who are "contracted to the Russian or Belarusian military."
The IOC also said it will decide on the participation of Russian and Belarusian athletes in the 2024 Olympics at the "appropriate time." IOC head Thomas Bach backed the statement by saying, "no one knows what's happening tomorrow or in nine months."
Ukraine's Youth and Sports Ministry condemned the IOC's statement on March 29, saying the move "contradicts the principles of the Olympic Charter."
Bach defended on March 22 the body's plan to allow Russian and Belarusian athletes to participate in the 2024 Olympics under a neutral flag.
"If politics decide who can take part in a competition, then sport and athletes become tools of politics," Bach said. "It is then impossible for sport to transfer its uniting powers."
"We must be politically neutral but not apolitical," he said, adding that the IOC "should not make the mistake to raise ourselves to referees of political disputes because these political powers will crush us."
In a joint statement alongside the U.K., Latvia, Lithuania, and Estonia, Poland's Foreign Ministry said: "We strongly believe that now is not the time to consider the opening up of a pathway for Russian and Belarusian athletes to return to the Olympic Games in any status."
The statement added that "Russia and Belarus have at their disposal a way forward for their athletes to return to the international sports community, namely ending the war of aggression launched by Russia with the complicity of Belarus and restoring respect for Ukraine's sovereignty and territorial integrity within the internationally recognized borders."
Thirty-four countries called on the IOC on Feb. 20 to continue its recommendation to ban Russian and Belarusian athletes from competing in international sporting events, including the 2024 Olympic Games.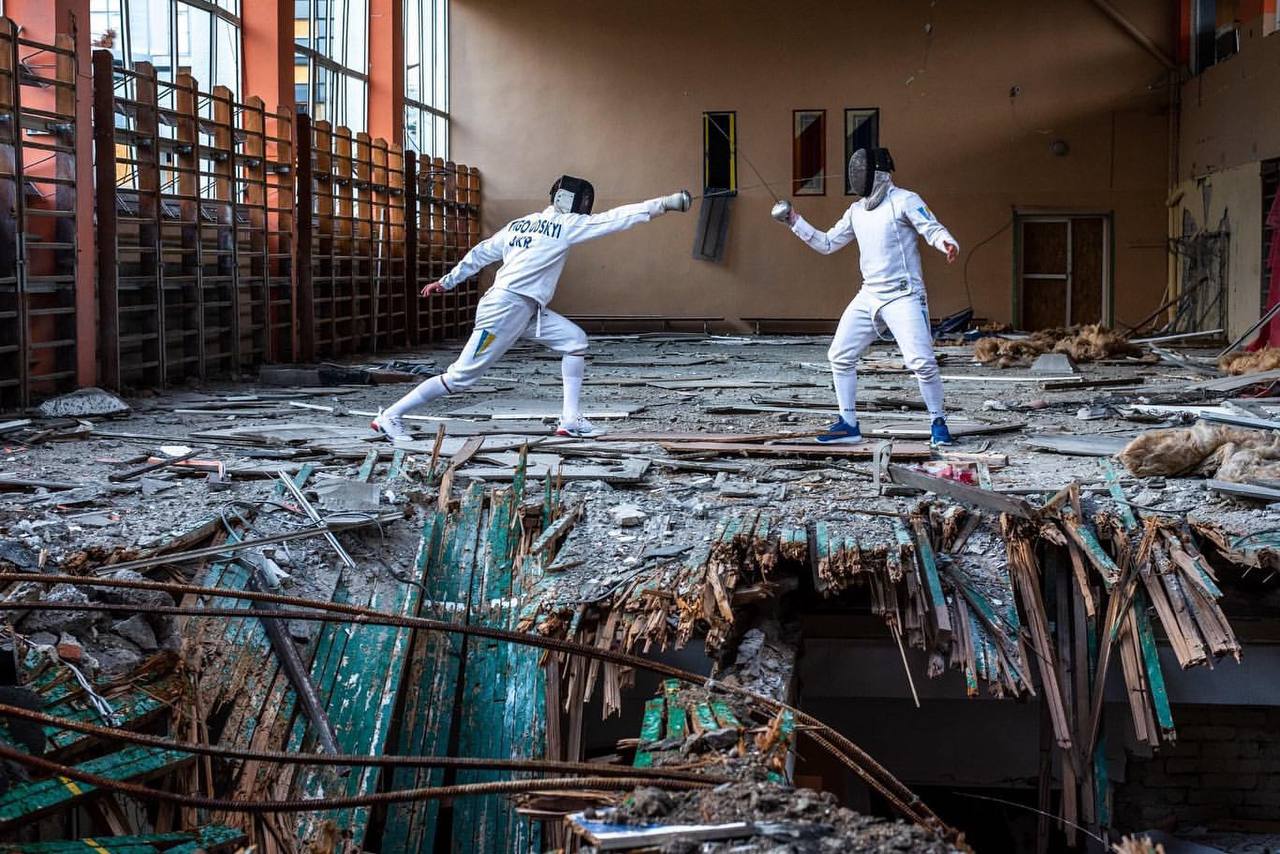 Belarusian authorities sentence journalist to jail for article on deadly KGB raid
On March 23, Belarusian authorities sentenced Henadz Mazheika, a former correspondent at a Belarusian branch of Russian media outlet Komsomolskaya Pravda, to three years in prison over an article he wrote in 2021 on a deadly KGB raid.
Mazheika was convicted of allegedly "inciting hatred" against public officials and "insulting Lukashenko." He was arrested in October 2022 after Russia extradited him.
The article by Mazheika reportedly detailed a raid by members of Belarus' Committee of State Security (KGB) on an apartment in Minsk in September 2021, during which a man, Andrei Zeltser, was shot dead by a KGB officer.
At the time, Belarusian authorities referred to the man as an "especially dangerous criminal" who had attacked officers after they raided his apartment in search of people involved in so-called "terrorist activities." Belarusian authorities promptly took the article down.
Mazheika is one of the numerous people detained in connection with the case.
Belarus blames Poland for causing delays at EU border
On March 27, Belarus accused Poland of slowing the movement of trucks, causing long delays at its border with the European Union.
Reportedly, the queue stretched 30 kilometers and included over 1,000 trucks on March 25.
Poland has shut down all but two border crossings with Belarus after the Belarusian court sentenced Belarusian-Polish activist and journalist Andrzej Poczobut to eight years in prison.
Only one of the checkpoints is suitable for cargo transit.
Poland-Belarus relations have deteriorated amid the Belarusian-engineered migrant crisis, which saw thousands of asylum seekers attempt to cross into the EU from Belarus into Poland.
The Belarusian regime has been destroying Polish memorials across the country, restricting the Polish language in schools, and attacking the Polish non-government organizations in Belarus.
Warsaw said it is considering closing all remaining border crossings into Belarus.