This audio is created with AI assistance
May 30 marks 24 years since the tragic Niamiha stampede, when thousands rushed into an underground passageway of Minsk's Niamiha metro station, killing over 50 and injuring around 400.
In a controversial speech at the 2023 Globsec summit in Bratislava, French President Emmanuel Macron claims Western sanctions "pushed Belarus toward Russia" and advocates for a less aggressive approach to Belarus.
Meanwhile, Belarus loses its bid for a rotating seat at the UN Security Council to Slovenia amid accusations of domestic human rights abuses and support for Russia's war.
Belarusian authorities intensify their security checks at the border in an attempt to target those who oppose Lukashenko's regime.
Subscribe to the Newsletter
Belarus Weekly
Belarusian tennis star Aryna Sabalenka says she doesn't support Russia's war against Ukraine, Belarus' involvement in it, and Lukashenko's regime amid pressure after her game against a Ukrainian tennis player.
Belarusian authorities detain the head of a university choir for refusing to perform in the Russian-occupied part of Ukraine's Donbas back in 2022.
Macron at 2023 Globsec summit: 'We pushed Belarus toward Russia'

Speaking at the 2023 Globsec summit in Bratislava on May 31, French President Emmanuel Macron claimed Western sanctions "pushed Belarus toward Russia."
"We put him (Belarusian dictator Alexander Lukashenko) in a situation to be trapped in the end by the Russians," Macron said, referring to Western sanctions imposed against Minsk in the aftermath of the fraudulent 2020 Belarusian presidential election and subsequent crackdown on civil society.
"If your question is do I think we should be more aggressive with Belarus, my answer is no. I think it would be a mistake for us to enlarge the conflict," the French president said.
"Second, we have to keep pressuring them (Belarus) to avoid joining the war," Macron said, adding that while Russia has used Belarus as a launching pad for Moscow's war, "Belarus is not part of this war and not deploying troops, soldiers, and capacities to Ukraine."
While Macron acknowledged that the country's 2020 presidential elections were "fake," and Lukashenko's regime does not respect the rule of law or elections, Belarus "was a country where, as a president and part of this administration, wanted to join NATO and was very careful with Russia."
Belarus is a co-belligerent in Russia's full-scale war against Ukraine, having facilitated lethal Russian attacks on Ukraine since 2022, despite the absence of its own troops on the ground. Lukashenko himself has admitted Belarus' involvement.
Belarusian opposition leader Sviatlana Tsikhanouskaya addressed Macron's speech, saying: "Today Europe should say with one voice: 'If there's no respect for our values, there'll be no trade.'" She added that lifting sanctions on Belarusian products would "give tyrants around the world a feeling of impunity."
Lukashenko reaffirmed his alignment with Russian President Vladimir Putin on June 1.
"The only mistake we made, probably, is that we didn't resolve this issue in 2014-2015, when Ukraine had no army," Lukashenko is quoted saying in reference to Russia's initial invasion of Ukraine in 2014. "We wanted to settle it peacefully. They (Ukraine), however, used this time to develop combat-ready armed forces."
Belarus loses rotating UN Security Council spot to Slovenia
The UN General Assembly denied Belarus a rotating spot at the UN Security Council on June 6, instead electing Algeria, Guyana, Sierra Leone, Slovenia, and South Korea for two-year terms.
To uphold geographical representation, non-permanent seats at the UN Security Council are assigned by regional groups. Each mentioned country ran unopposed except for Slovenia and Belarus, who competed against each other for a position in the security body.
Slovenia beat Belarus for the spot by 115 votes for the Eastern Europe seat. The elected states are set to replace Albania, Brazil, Gabon, Ghana, and the UAE starting on Jan. 1, 2024.
"UN member states doubtlessly decided that Belarus' grave human rights abuses at home and whitewashing of Russian atrocities in Ukraine disqualify it from serving on the Security Council, a crucial body for safeguarding human rights," Human Rights Watch's UN Director Louis Charbonneau said.
The council has five permanent members – the U.S., France, the U.K., China, and Russia.
The veto power afforded to Russia due to its position within the international peace and security body has limited the ability to address Russia's full-scale war against Ukraine. Belarus losing its bid to Slovenia is seen as denying Russia an ally in the body, as Minsk is a co-belligerent in Russia's war.
"There will be no second Russia at the most important decision-making body on international peace and security.
Congratulations to Slovenia on winning the non-permanent seat at UNSC!" Valery Kavaleuski, the foreign affairs representative of Belarusian opposition leader Sviatlana Tsikhanouskaya's United Transitional Cabinet, said on June 6.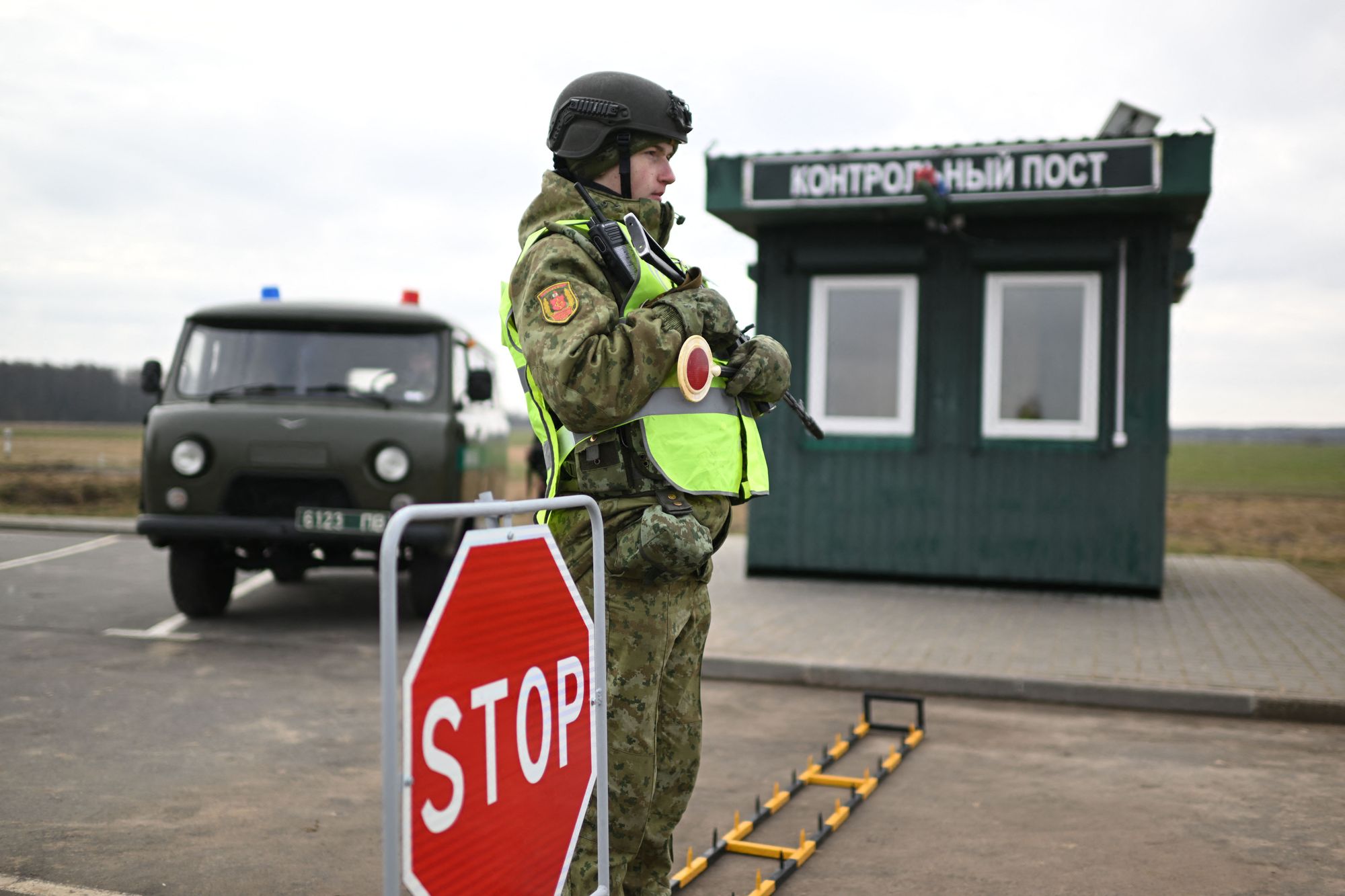 Belarusian authorities intensify border checks
Inspections at the Belarusian border have intensified, according to several reports.
Belarusian authorities have reportedly interrogated people entering and exiting Belarus, searching their phones, asking for foreign residency permits, and detaining some citizens at the border.
Several accounts indicate that the most-targeted individuals have been Belarusians previously detained for having participated in the protests that followed the fraudulent 2020 Belarusian presidential election and Ukrainians with Belarusian residency permits.
Recent amendments to a Belarusian law obliging all Belarusian citizens to provide the government with details of their foreign residency permits come into effect in July.
Fifty-two Belarusians were detained at the border while trying to enter the country in 2022, according to numbers provided by the Belarusian government. Some claimed they were asked about their views on Russia's full-scale war against Ukraine and the 2020 election, and others said their Telegram and Signal chats were searched.
The head of Belarus' KGB claimed the increase in border security is aimed at the "timely detection" of so-called "terrorists" and people with "extremist views" – both terms used by Lukashenko's regime to refer to those who oppose it and to justify politically motivated moves.
Similar exit controls were put in place in the aftermath of the explosions at the Machulishchy airfield near Minsk in February, which damaged a Russian aircraft. Belarusian authorities said they arrested alleged saboteurs, and claimed to have prevented an attack planned for Belarus' Victory Day celebration in May.
Belarusian tennis star speaks out against Russia's war, Lukashenko's regime
Belarusian tennis star Aryna Sabalenka, ranked second in the Women's Tennis Association, said she does not support Russia's full-scale war against Ukraine, Belarus' involvement in it, and Lukashenko's regime.
"I don't want my country to be in any conflict, I don't support the war," Sabalenka said reluctantly at a press conference at the French Open after her quarter-final victory over Ukraine's Elina Svitolina.
Svitolina criticized Sabalenka for having waited for a handshake after their match, saying her "statements were clear" about not doing so with Russian or Belarusian athletes amid the ongoing war.
Lukashenko celebrated Sabalenka's win at the Australian Open earlier this year, and she has previously met the dictator. At the time, Sabalenka declined to comment on whether she disapproved of Russia's war.
"I felt like my (last) press conference became a political TV show, and I'm not an expert in politics. I'm just a tennis player," Sabalenka said after having missed a couple press conferences in Paris, citing mental health issues.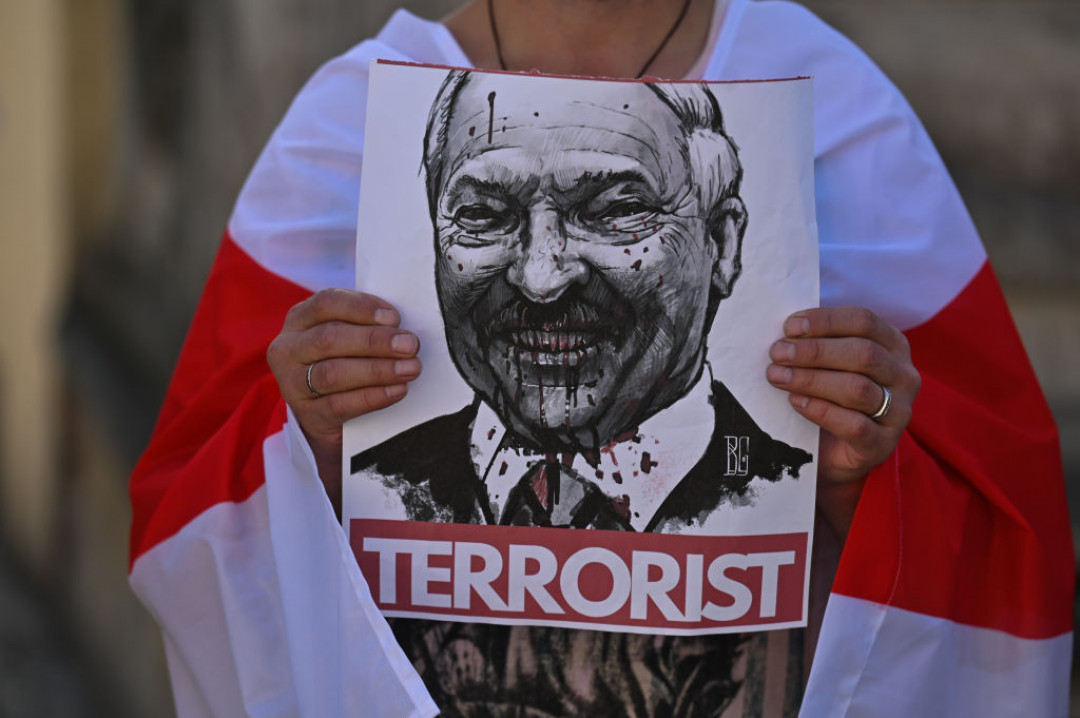 Lukashenko releases Sofia Sapega, kidnapped from grounded Ryanair plane
Lukashenko pardoned Sofia Sapega, a Russian citizen and former girlfriend of Belarusian blogger Raman Pratasevich, on June 7. She had been serving a six-year sentence for politically motivated charges.
Pratasevich and Sapega were accused of politically motivated charges related to protests in the aftermath of the fraudulent 2020 presidential election. Pratasevich was an editor for the Nexta Telegram channel, which published videos criticizing Lukashenko's regime and extensively covered the post-election protests.
Sapega was detained in 2021 when her and Pratasevich's commercial flight from Athens to Vilnius was forced to land in Minsk while flying over Belarus. Minsk has since been accused of having staged a fake bomb threat as justification for the forced landing.
Following her release, a video published by a Russian official shows Sapega thanking Lukashenko "for this gift (her release), not only for me, but for my whole family… for giving me a second chance."
On May 22, Belarusian authorities pardoned Pratasevich, who had been sentenced to eight years in prison for politically motivated charges, in what some experts have called a move to bolster pro-regime propaganda or coax other political prisoners into false repentance.
After being taken hostage by Minsk, Pratasevich regularly appeared on Belarusian television denouncing the opposition.
Belarusian authorities detain choir conductor for refusing to sing in occupied Ukraine
Belarusian authorities detained Volha Minenkova, a choirmaster at the Belarusian State University, for refusing to perform in a Russian-occupied part of Ukraine's Donbas.
Belarus' Main Directorate for Combating Organized Crime published a video that appears to show Minenkova "confessing" to having declined the invitation.
"In 2022, I was asked to perform for children in Donbas. I refused, offering (the invitees) to follow the Russian ship," Minenkova said, referring to "Russian warship go f**ck yourself," a phrase made popular after Ukrainian soldiers used it in an exchange with Russian troops trying to occupy Ukraine's Snake Island.
Minenkova is now reportedly at risk of facing criminal charges.
---
---
1999 Niamiha stampede
The Spotlight segment provides readers with the historical context of contemporary events in Belarus.
Twenty-four years ago, on May 30, 1999, a stampede in an underground passage of Minsk's central Niamiha metro station killed over 50 people and injured over 250.
A sudden thunderstorm and hail funneled crowds attending a nearby open-air rock concert into the metro's pedestrian tunnel. According to a local news agency, around 2,000 people sought shelter from the rain.
With the river on one side and a construction site on the other, those trying to shelter from the rain had few options available: a road guarded by police officers or the Niamiha metro station's underground passage.
Because the passage leads down to the metro, it was reportedly difficult for the crowds to see what was happening in front of them. The stairs were also slippery in the rain. As the crowds at the back pressed forward to escape the rain, those farther forward were crushed.
The tragedy happened in a matter of minutes. Once the rain stopped and law enforcement managed to separate the crowds, eyewitnesses said there was an "inseparable mass of tangled human bodies."
Most of those who died in the stampede were teenagers.
There were reportedly nearly 200 law enforcement officers on duty that night, but they were not prepared for such an event.
A case for negligence took place for two years afterward, but it found nobody responsible, to the chagrin of some of the victims' families who blamed law enforcement.
A memorial was placed at the site of the tragedy: granite steps were installed adorned with bronze roses and tulips in the number of those who died that day.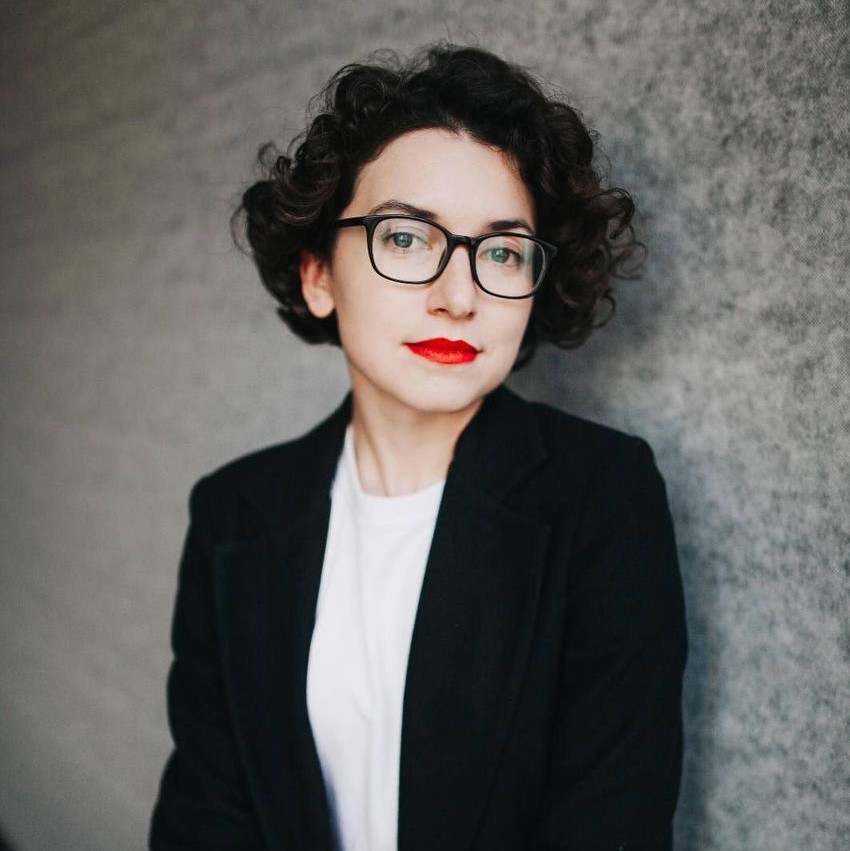 Maria Yeryoma
contributing author
Maria Yeryoma is a Belarusian media manager and a contributing author at the Kyiv Independent. She recently led the commercial "special projects" at TUT.BY — the biggest independent online media in the country. In May 2021, TUT.BY was raided by Belarus authorities leaving 15 employees in custody and forcing the team to leave the country to continue their work. Maria moved to Kyiv and helped establishing a new media outlet — Zerkalo.