This audio is created with AI assistance
Editor's note: This story is a collaboration between the Kyiv Independent and media partners, including Delfi (Estonia), Dossier Center (U.K.), Expressen (Sweden), Frontstory.pl, VSquare, and Belarusian Investigative Center (Poland), Süddeutsche Zeitung and Westdeutscher Rundfunk (Germany), and Yahoo News (US).
As the whole world watches Russia's all-out war against Ukraine, the Kremlin is quietly absorbing neighboring Belarus into its orbit.
Russia's encroachment on Belarus may, however, be the result of a meticulously composed plan.
A group of European and U.S. media outlets, including the Kyiv Independent, has obtained a 17-page document allegedly detailing Russia's plans to subjugate Belarus and dismantle its independence.
The document details Russia's future steps to take full control of Belarusian political, economic, and military spheres by the end of the decade.
According to the document, by 2030, Belarus should have a single currency and tax system with Russia, and its media space must be under Russian control. The Belarusian army must comply with Russian regulations. All key military production must be transferred from Belarus to Russia.
Subscribe to the Newsletter
Belarus Weekly
The Kyiv Independent is not publishing the document itself, so it cannot be traced back to the source.
According to representatives of one Western intelligence service, who spoke on condition of anonymity, the two-part document is the joint effort of several Russian agencies.
One Western intelligence officer, who has direct knowledge of the document's origin, said Russia's domestic, foreign, and military intelligence services worked on the draft strategy presented in the leaked files.
The source alleges that the document was created in 2021 by the Kremlin's Directorate for Cross-Border Cooperation.
Who could be behind the strategy document
The Directorate for Cross-Border Cooperation was established five years ago. The rather innocuously named directorate's actual task is to exert control over neighboring countries that Russia sees as part of its sphere of influence.
Before August 2021, this so-called "cooperation" department oversaw Russian-occupied parts of Georgia. It was then repurposed to focus on Estonia, Latvia, Lithuania, Belarus, Moldova, and Ukraine.

The department is headed by Alexey Filatov, who reports directly to the deputy chief of Vladimir Putin's administration, Dmitri Kozak. According to Western intelligence sources, Filatov's team presented the document planning out the absorption of Belarus to Kozak in the fall of 2021.
The Kyiv Independent and its media partners tried to verify the leaked document independently through several intelligence agencies of different countries.
An intelligence official from a NATO member state said the document looks "plausible and authentic."
The Kyiv Independent's source in Ukraine's military intelligence said he could not confirm the authenticity of the leaked files.
"In the grand scheme of things, this document is no different from what you might think Russia wants from Belarus," said Rainer Saks, the former head of Estonia's Foreign Intelligence Service.
"Russia's goals regarding Belarus are the same as with Ukraine," said Michael Carpenter, the U.S. Ambassador to the Organization for Security and Cooperation in Europe.
"Only in Belarus, it relies on coercion rather than war. Its end goal is still wholesale incorporation," he added.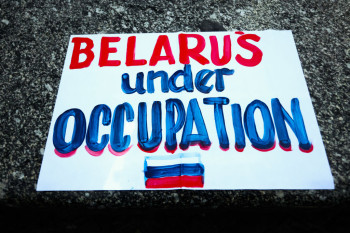 Russia's covert plan for Belarus
According to the leaked document, Russia's end goal is to finalize the merger of Russia and Belarus into a Moscow-run Union State by 2030.
The Union State, a supranational union consisting of Belarus and Russia, was created in 1999 and aimed at eventually uniting the two countries into one.
The Union State project fell by the wayside until 2018 when Belarus requested a discount on Russian oil. The Kremlin agreed to lower the price in exchange for political concessions.
The first part of the leaked document lays out the Kremlin's goals in phases: short-term (2022), mid-term (2025), and long-term (2030). The second part identifies risks associated with the plan.
Russia's goals include the unification of legislation, aligning foreign and defense policies of the two countries, and ensuring Russian control over Belarus' political, economic, cultural, and media spheres.
"The content (of the document) is broadly consistent with what we know to be Russia's political goals towards Belarus since the 1990s," said Martin Kragh, deputy director of the Stockholm Center for Eastern European Studies.
There was never a need for Russia to take over Belarus by force, Kragh said.
Political, military integration
The main goal of the alleged plan is for Moscow to have ultimate control over Minsk's politics, economy, and military.
According to the leaked documents, Belarus' loss of statehood must be gradually implemented through the Union State.
In 2018, Russia made initial attempts to revive the Union State project, proposing so-called "integration programs" designed to bring Belarusian legislation in line with that of Russia.
These programs ranged from creating a joint energy market to harmonizing monetary policy.
A political integration program caused a public outcry in Belarus, forcing the government to stop short of signing the whole package.
In November 2021, a year after Russia helped Belarusian dictator Alexander Lukashenko maintain power after fraudulent presidential elections, 28 "integration programs" were signed.
The list didn't include political integration.
According to the leaked document obtained by the Kyiv Independent, the political integration program should be signed before 2025.
Meanwhile, the short-term goals prescribed Belarus to complete the constitutional reform "based on Russian interests." In February 2022, constitutional amendments were adopted.
<
Subscribe to the Newsletter
Investigative Stories from Ukraine
Among the targets for 2022, Russia also allegedly lists "boosting pro-Russian sentiment among political and military elites."
This aligns with another Russian short-term goal of "limiting the influence of nationalist and pro-Western forces in Belarus" laid out in the leaked strategy.
As of December 2022, as many as 1,189 independent public organizations were shut down, according to LawTrend human rights watchdog.
Pro-Russian organizations reportedly stepped in to fill the spaces of the organizations forced to close.
"Belarus definitely has many semi-official public pro-Russian organizations, such as patriotic education clubs, and summer camps for children and teenagers," Karbalevich said.
"Yet creating official (pro-Russian) institutions is sabotaged," he said, adding that Lukashenko's regime attempts to stall further integration.
By 2030, Russia allegedly wants to control Belarusian foreign, and defense policy, the country's state border, and have effective pro-Russian influence groups.
As for the military strategy, Russia seemingly achieved most of the 2022 goals, which primarily advocated for expanding the Russian military presence in Belarus.
While reluctant to commit Belarusian forces to Russia's war against Ukraine, Lukashenko has provided Putin with significant support.
Russian troops invaded Ukraine's north from Belarusian territory on Feb. 24, 2022. Belarusian territory has since been used as a launchpad for Russian bombardment of Ukraine.
In 2022, in line with Russian objectives, Belarus produced spare parts and services for the Russian army worth $43.5 million to cover Russia's drop in imports due to international sanctions.
The sum is expected to increase to $62-64 million in 2023.
Russia also successfully extended the lease-free agreement to use Belarusian military bases, including the long-distance communication center in Vileika.
The Kremlin's alleged plans include moving the production of vital military goods from Belarus to Russia by 2030.
As part of longer-term tasks laid out in the leaked document is the creation of a joint command of Russian and Belarusian armed forces.
Anna Maria Dyner, an analyst from the Polish Institute of International Affairs, a Warsaw-based think tank, said Russia's strategic goal is to maintain a permanent Russian military presence in Belarus.
"This situation guarantees Russia an increase in security stability, that is, first of all, some cover from NATO countries while flanking the military operation in Ukraine," Dyner said.
Valery Sakhashchyk, retired Belarusian Lieutenant Colonel and ally of opposition leader Sviatlana Tsikhanouskaya, agrees.
"I don't think Russia will withdraw its troops from Belarus. They've built the infrastructure in Ziabrauka and Luninets to stay," he said, referring to Belarusian airfields located next to the Ukrainian border.
Trade and economy
The leaked strategy unmasks Russia's apparent desire to gobble up the Belarusian market.
Among the main goals, as laid out in the document, is to provide Russian companies with unlimited trade opportunities in Belarus by 2022, an ambition that was met with resistance in the Belarusian business community.
According to Dzmitry Kruk, economist and senior researcher at the Belarusian think tank BEROC, Belarusian officials have introduced restrictions to prevent Russian companies from acquiring Western enterprises leaving the Belarusian market due to sanctions.
"The scandalous decree prohibiting Western investors from selling stakes in Belarusian companies, introduced in 2022, was likely done not so much to spur Western investors but to withhold them from selling their companies to Russia as they leave," Kruk said.
In March 2022, Lukashenko signed a decree identifying a list of Western companies that were barred from selling their shares in Belarusian companies. According to the decree, the move was designed to stabilize the Belarusian economy amid Western sanctions.
Short-term plans in the leaked document include preserving and expanding economic ties between Russia and Belarus.
Following Russia's continued aggression against Ukraine starting from 2014 until the present moment and Western sanctions, Belarus lost much of its access to foreign markets. In 2022, trade between Russia and Belarus reached $50 billion, three times higher than the year before.
Among the short-term goals listed in the document is for Belarus to stop transporting goods via Polish and Baltic state ports, and instead ship them through Russia.
For years, Belarus has shipped potash fertilizer to India, China and Brazil through Baltic ports. On July 4, 2022, the first contract for transshipment of two million tons of fertilizer via Russian ports was announced.
Kruk says the limited capacity of Russian ports suitable for potash transshipment as well as increased transportation costs won't make up for what Belarus was used to exporting from Baltic ports:
"The official export data are classified, but from the available information, we can estimate that the export of potassium in 2022 amounted to 30-35% of the pre-war volumes. And of this remaining export, around 80% were transported to China by rail."
The document also provides that by 2030, Belarus must introduce single customs and tax systems and a unified procedure of export control.
Since January, Belarus has aligned its excise tax legislation with that of Russia. The plan, according to the document, essentially aims to limit Belarus' power to regulate the value-added tax, which constitutes one third of the country's budget, and the excise tax, which makes up 6.6% of the budget.
Connecting Belarus to the Russian tax accounting systems would also make Belarusian business activity records available to Russia, which could include sensitive information.
The leaked information also reveals how Russia is looking to tie itself to Belarus' nuclear sphere as well. By 2025, Russia wants the Belarusian nuclear plant Astraviets 1 to be integrated into the energy system of the Union State.
The initial purpose of Astraviets, built with Russian money, was to export power to the EU and Ukraine. When Belarus lost all its western clients, it was left with a surplus of electricity and no buyer.
Under the provisions of the Union State, the reactor would contribute to Russia's energy infrastructure while Belarus must pay back its loan for the plant's construction.
Another aspect of Russia's Belarus absorption is the introduction of a single monetary currency scheduled by 2030.
While the document doesn't explicitly state that this would be the Russian ruble, it seems highly unlikely that Belarus's own currency or a brand-new one would be used in the Union State.
Humanitarian section
Much of the document focuses on the so-called "humanitarian sphere," meaning Russifying and controlling Belarusian civil society, education, science, and culture.
Russia seems to be achieving some of the document's "humanitarian sphere" goals ahead of schedule while missing out on others.
On the list of the mid-term goals is "opening of new centers of science and culture" in the Belarusian cities of Mogilev, Grodno and Vitebsk.
These centers are called Russian Houses and are branches of Rossotrudnichestvo, a Russian cultural outreach organization operating under Russia's Foreign Ministry.
While normally having a single office per country, Rossotrudnichesto already oversees three in Belarus and, according to the leaked document, plans on opening three more, thus covering every region in Belarus.
Russia also allegedly plans to form a network of Moscow-friendly non-governmental organizations (NGOs) and provide financial and legal support to help them flourish by 2022. The implementation of this goal is hard to measure since there is little public data on NGOs in Belarus.
The document also identifies the need to strengthen the standing of Russian media in Belarus.
By 2030, Russia needs to have ensured "control of the information space" of Belarus and established "a single cultural space" and "common approach to the interpretation of history," according to the leaked document.
Here Belarus is ahead of schedule.
During the anti-government protests of 2020, many Belarusian media workers resigned from state television stations in solidarity with the protesters. Russian propagandists replaced them. Ever since, Belarusian propaganda has remained in line with the Kremlin narratives.
Throughout 2021, Lukashenko's law enforcement raided independent media outlets, arrested over 30 journalists, and forced around 400 of them into exile, according to the independent Belarusian Association of Journalists.
A recent leak from the main Russian censorship body Roskomnadzor, obtained by Belarusian hacker group Cyberpartisans, reveals that Russian censors track critical news and social media comments about Russia's war against Ukraine across the Belarusian internet.
Another long-term task is to achieve the dominance of the Russian language over Belarusian by 2030.
This goal is de facto already met. Belarus is largely a Russian-speaking country that had Russian reintroduced as an official state language in 1995, four years after the collapse of the Soviet Union.
According to official statistics, around 54.1% of Belarusians perceive the Belarusian language as their mother tongue, yet only 26% say they use it in their daily lives. The continuous crackdown of the Belarusian regime on independent publishers, cultural initiatives, and civil sector organizations furthers the dominance of the Russian language and culture over Belarusian.
Another long-term goal listed in the document is aligning Belarusians' view of history with that of Russia. This has recently been enforced by the Lukashenko regime.
On Jan. 25, 2023, the parliament issued a resolution on the official vision of Belarusian history, which presents periods of Belarusian affiliation with Russia as the most prosperous. It is likely to become the basis for teaching history in schools.
One long-term milestone is doubling the number of Belarusian students studying in Russian universities. In 2021, Russia increased the quota for Belarusian students, who get 75% of the tuition covered by the Russian government, 15 times over the past three years. Currently, 12,500 Belarusians study in Russia, according to the official data of Russia's Ministry of Education and Science.
The plan envisages that by 2025, branches of Russian universities will open in Belarus. By 2030, Belarus must adopt the same "educational standards" as Russia in universities and schools – presumably meaning curriculum and teaching guidelines.
Experts doubt that the implementation of these goals has been going successfully.
"A lot is declared, while very little is implemented," says Dzmitry Makarchuk, a former Belarusian teacher and an activist who sought to improve education in Belarusian villages.
"In my practice, we haven't encountered any efforts regarding the unification (of the curriculum with Russia). They can describe this unification in official documents, yet with the inertness of the teachers' community and no budget to re-train them by new methods, I don't see this as a real threat."
Franak Viacorka, chief adviser to Sviatlana Tsikhanouskaya, the leader of the Belarus opposition in exile, shares a similar opinion.
"Often, they would write a lot on paper, but when it comes to implementation, it fails because Russia always fails when they try to organize something systematically," he said.
He presumes that the document could be a draft instruction put together by Belarus experts by order of the Kremlin.
"This concept needs a real plan on how to do it. And there is no real plan here. There are just many ideas," Viacorka said, adding that before Russia invaded Ukraine in 2022, he had been shown similar documents on Belarus.
He believes similar strategies were drafted for other countries neighboring Russia.
What's next
Russia's war against Ukraine has slowed the pace of Kremlin plans' implementation but by no means halted them, according to one Western intelligence officer.
"The long-term goal to achieve total control over Belarus is still in force and hasn't changed," he said.
If Russia's plans come into effect, it will compromise the security of the entire region, according to Andras Racz, a senior research fellow at the German Council on Foreign Relations.
"If Belarus becomes part of the Russian Federation, there will be an extra 1,250-kilometer NATO-Russia border," he said. "From then on, there will be no question of Russian military forces being permanently stationed on the territory of Belarus. The merger would be the most significant for Central Europe in military and security terms."
Given Russia's reliance on Belarus' resources, it is unsurprising that the strategy document considers any perspective of Belarus's pro-European or pro-U.S. sentiment a grave risk to Moscow.
There are indications that Lukashenko is not altogether happy about Putin's plans for his country, according to the Western intelligence officer familiar with the origin of the document.
"Russia is aware that Belarus is trying to torpedo these processes… Some of that is visible publicly, for example dragging out the political integration process. Russia continues to pressure Belarus regardless," he said.
"He is very good at procrastinating," Kragh said of Lukashenko.
"There are no guarantees that Putin will succeed in his goals," Kragh went on. "But the more dependent Lukashenko becomes, the more weakened he gets financially and in other ways, the greater is the likelihood for these (plans) to be realized."
---
Note from the author:
Hi there! It's Anna Myroniuk, head of investigations at the Kyiv Independent.
It has been almost a year since the start of Russia's full-scale invasion of Ukraine triggered by the Kremlin's desire to gain control over its neighbor. Ukraine is not the only country on Russia's "to conquer" list.
With Belarus, however, the Kremlin picked a different tactic, to gradually absorb without firing a single shot, while no one is looking. This story is a joint effort of multiple European and U.S. newsrooms.
At the Kyiv Independent, a Belarus journalist, whose name we cannot disclose for security reasons, contributed to the article. For us to be able to closely watch Belarus and report on developments there, please consider becoming a patron of the Kyiv Independent.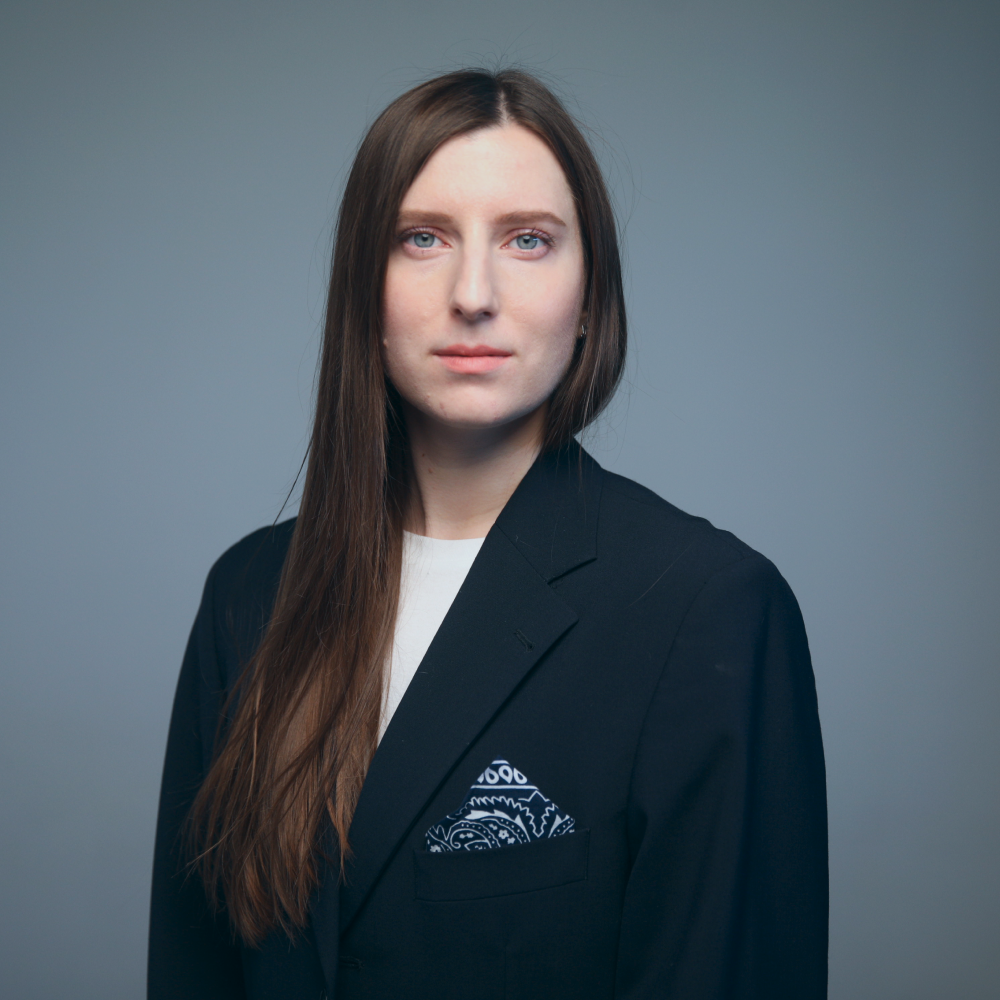 Anna Myroniuk
Head of Investigations
Anna Myroniuk is the head of investigations at the Kyiv Independent. Anna has run investigative projects on human rights, healthcare and illicit trade. She also investigated political and corporate misconduct and alleged wrongdoings in the Ukraine army's leadership. Anna holds a Masters in Investigative Journalism from the City University of London. She is a Chevening Scholar, the European Press Prize 2023 winner, the winner of the #AllForJan Award 2023, an honoree of the 2022 Forbes 30 Under 30 Europe Media & Marketing list, the runner-up in the investigative reporting category of the 2022 European Press Prize, and a finalist of the 2022 Ukraine's National Investigative Journalism Award and the 2020 Thomson Foundation Young Journalist Award.