This audio is created with AI assistance
Russia is plotting a destabilization campaign against Ukraine known as "Maidan 3," aimed at sowing chaos and ultimately fomenting a coup, President Volodymyr Zelensky said to reporters on Nov. 16.
Zelensky cited information from Ukrainian intelligence, as well as information stemming from Western countries. He didn't provide documents to back his claim.
"Maidan is (a) coup for them, so the (name of the) operation is understandable," Zelensky said.
Maidan refers to the 2014 EuroMaidan Revolution that led to the ousting of pro-Russian President Viktor Yanukovych, which culminated on Kyiv's Independence Square, known in Ukrainian as Maidan Nezalezhnosti.
The square was also the primary location of the 2004 Orange Revolution, in which protesters demonstrated against an election widely seen as rigged.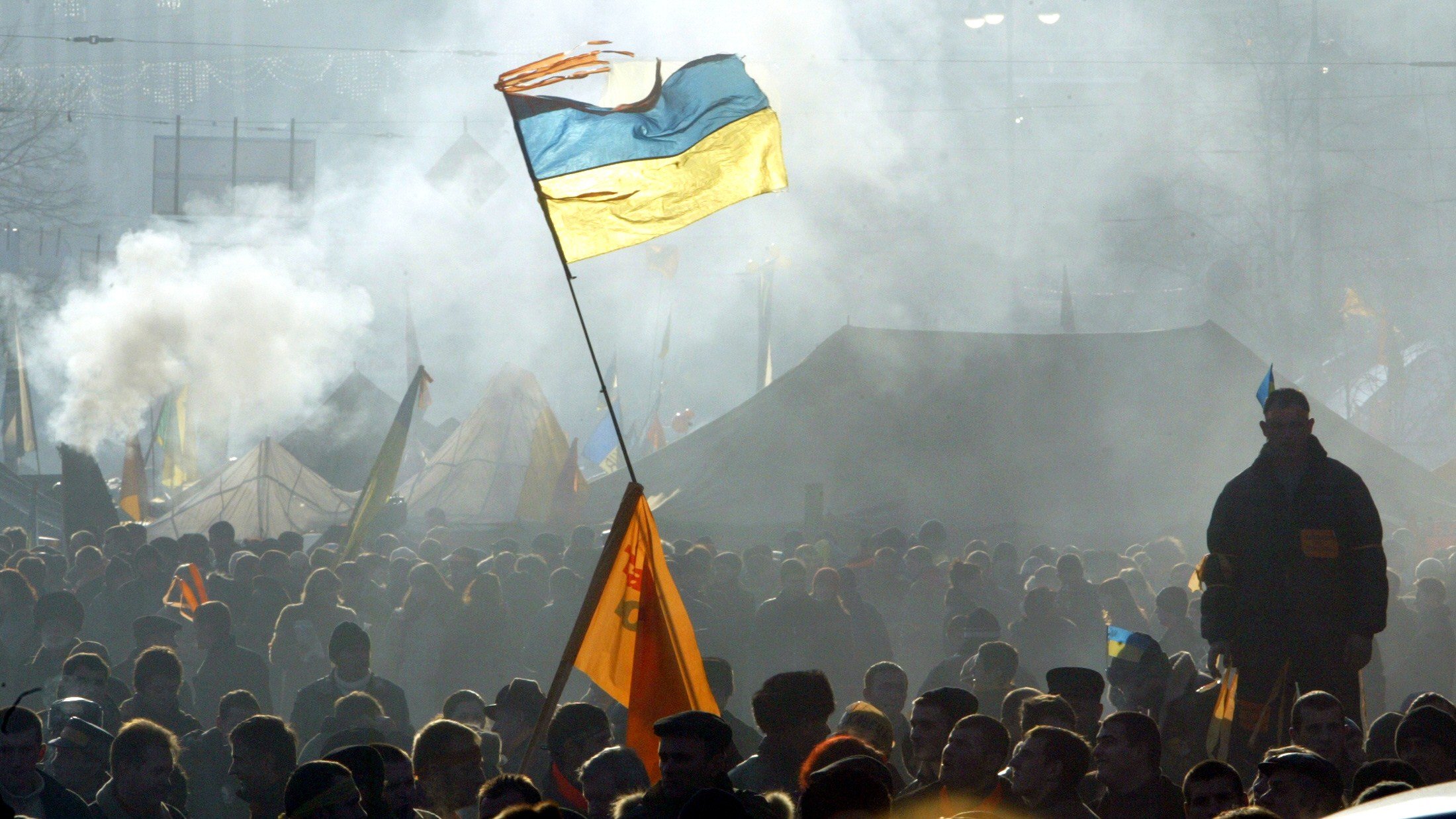 The Orange Revolution prevented Yanukovych (in his first run for office) from becoming president. The pro-Western Viktor Yushchenko was declared the rightful winner of the election.
Maidan as a political term received its name from the 2004 protest.
Stirring up domestic discontent has been a regular strategy that the Kremlin uses to try and destabilize countries that Russia wants to control or have more influence over.
Moldovan President Maia Sandu alleged on Oct. 6 that Wagner Group founder Yevgeny Prigozhin attempted a coup against her as part of a larger plot to destabilize the country.
The plot was ultimately unsuccessful, but Russia has continued to funnel money into Moldova to destabilize the country, including allegedly spending over a billion Moldovan lei ($55.45 million) to influence local elections earlier in November.