This audio is created with AI assistance
Key developments on Aug. 25:
Ukrainian troops have broken through Russian first lines of defense in some areas
Ukraine strikes Russian brigade in Crimea
Russia claims destroying 42 drones over Crimea
Russia launches two strikes against Odesa Oblast overnight
Border Guards: Number of Wagner fighters in Belarus decreases, Lukashenko denies mercenaries' departure
Throughout their counteroffensive, Ukrainian troops have managed to attack through Russia's first main defensive belt in some areas along the front lines, Chairman of the U.S. Joint Chiefs of Staff Mark Milley said in an interview with Al-Mamlaka TV, a Jordanian public broadcaster, published on Aug. 25.
"Specifically on the axes of advance that (Ukrainian forces) are attacking right now, (Ukrainian forces) have attacked through the main defense belt," Milley said.
The chairman noted that Russian troops have been preparing a deep line of defense for many months and it has "mine fields, dragon's teeth, and tank ditches. It's a very complex set of defensive preparations that the Ukrainians are fighting through."
CNN also reported on Aug. 25, citing Ukraine's General Staff, that there are signs Ukrainian troops have broken through Russian defenses along the southern front line in Zaporizhzhia Oblast.
Milley told Al-Mamlaka that "it's too early to say" whether Ukraine's counteroffensive has succeeded or failed, calling the push "very bloody, slow, long and difficult."
He added that after having liberated "a considerable part" of lands occupied by Russia, Ukrainian forces have a "significant amount of power remaining, and it's not over yet."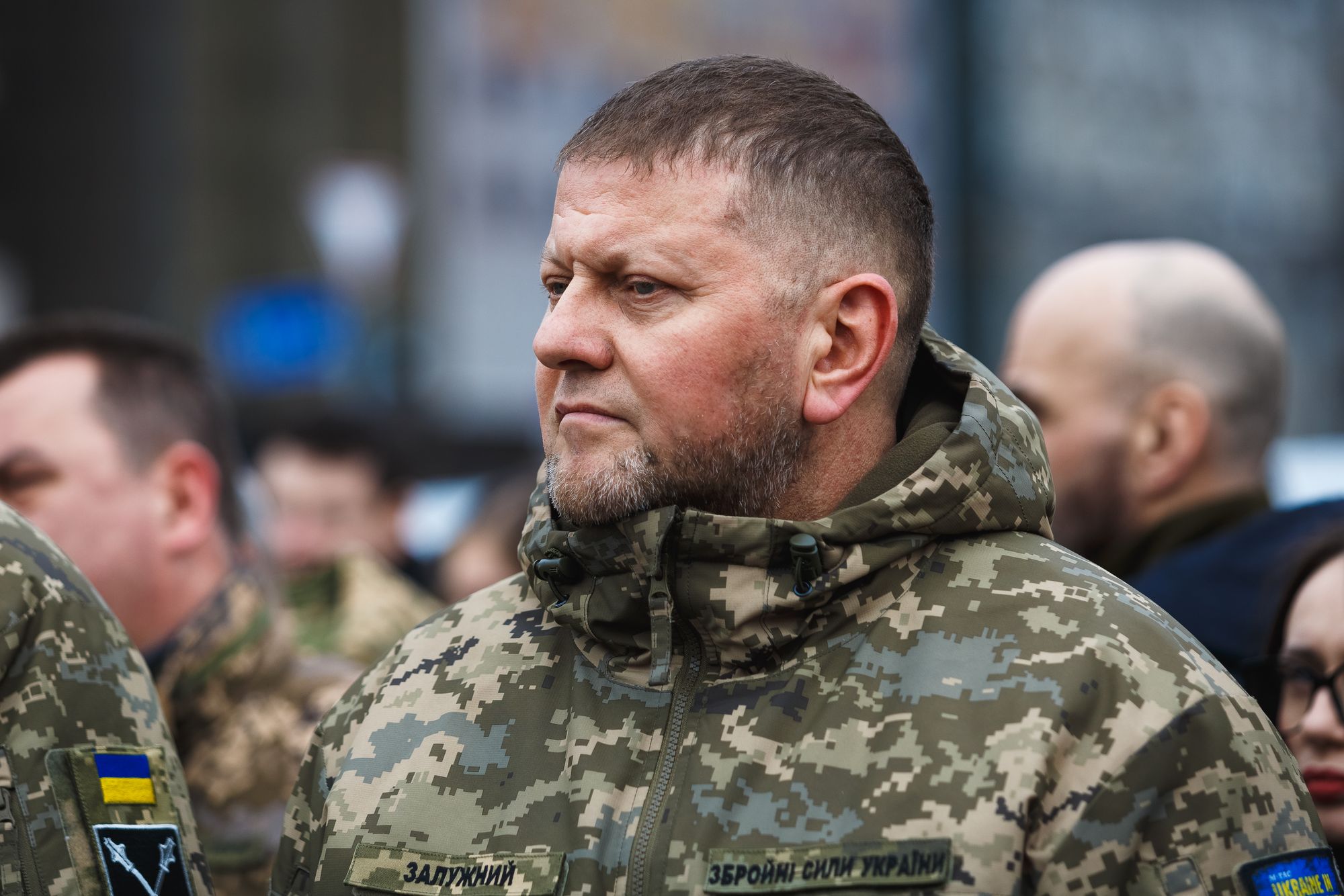 Responding to criticism of the pace of the West's military support to Ukraine, the general said that Kyiv had received "what they needed when they needed it," mentioning the provision of anti-tank weapons at the start of the full-scale war as an example of timely assistance.
Ukraine's counteroffensive has been ongoing in the east and south of the country since early June.
On Aug. 4, Deputy Defense Minister Hanna Maliar said that the Ukrainian military had passed through the Russian first line of defense, moving to an "intermediate one" in some places on the southern front line.
"And there they are faced with concrete engineering fortifications on the dominant heights created by the enemy. This, of course, complicates the movement of our troops and their combat actions," Maliar said on national television.
Ukraine strikes Russian brigade in Crimea
The Russian 126th Coastal Defense Brigade in occupied Crimea was hit on Aug. 25, Ukraine's military intelligence spokesperson Andrii Yusov confirmed to the media outlet Liga.net.
The brigade was reportedly struck in the village of Perevalne in the Simferopol district. The settlement is located around 270 kilometers from the nearest territories controlled by Ukraine on the west bank of the Dnipro River and over 300 kilometers from the closest Kyiv-held lands on the river's east bank.
Yusov told Liga.net that it's not the first strike against the 126th brigade and cited the intelligence chief saying, "Ukraine can now inflict damage and carry out operations in any point of the occupied Crimea."
There are reports of killed and wounded Russian soldiers as a result of the strike, but they have yet to be confirmed, added Yusov.
In the early hours of Aug. 24, Ukrainian forces reportedly landed on Russian-occupied Crimea and raised the Ukrainian flag as part of an operation with the Navy.
A source in Ukraine's Military Intelligence told Ukrainska Pravda that the raid is not "the story of one day, but a long-term operation."
While few details can be released as the operation is ongoing, its success shows that the peninsula is not only within reach of Ukrainian strikes but also within reach of its military personnel, the source said.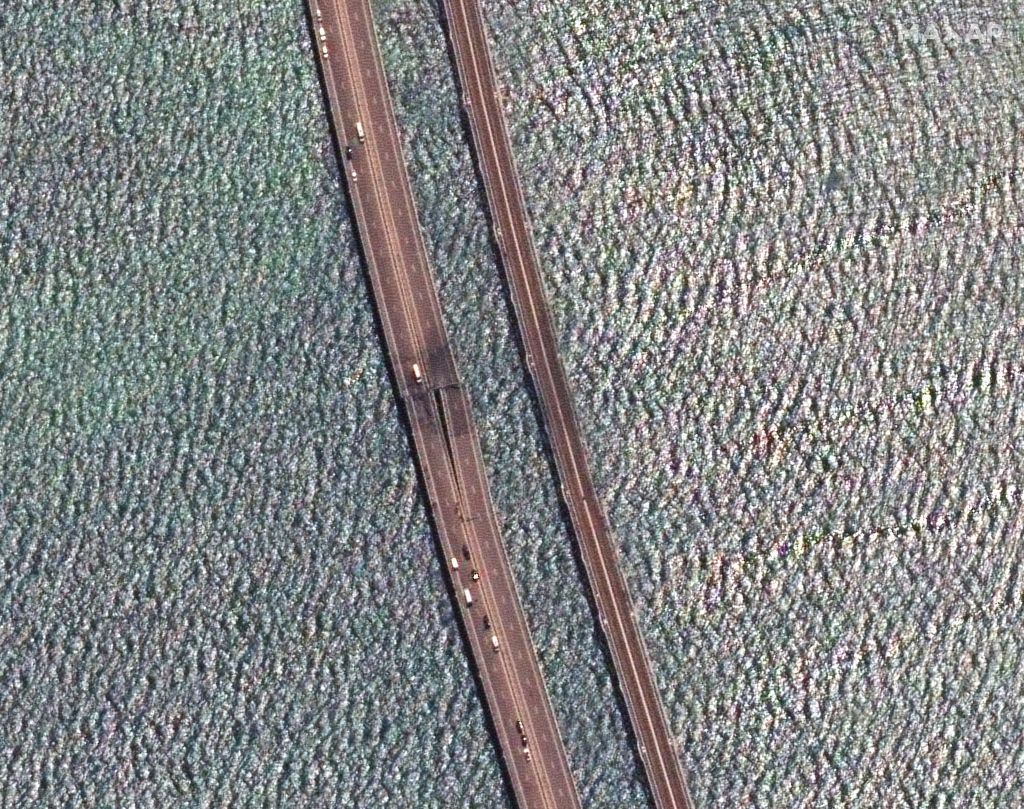 Russia claims shooting down 42 drones over Crimea
The Russian Defense Ministry said on Aug. 25 that its air defense forces destroyed 42 Ukraine-launched drones over the Crimean Peninsula and one missile over Kaluga Oblast.
The ministry said air defense forces destroyed nine drones while 33 were suppressed by electronic warfare and crashed over Crimea without reaching their targets.
Mikhail Razvozhaev, the head of Sevastopol's illegal Russian occupation government, claimed Russian air defense shot down a few drones on the city's outskirts. According to preliminary information, no damages or casualties have been reported following the attack.
Ukraine rarely acknowledges its involvement in attacks within Russia. However, in recent months, Kyiv has asserted that targeting Russia's military infrastructure is contributing to its efforts in the counteroffensive.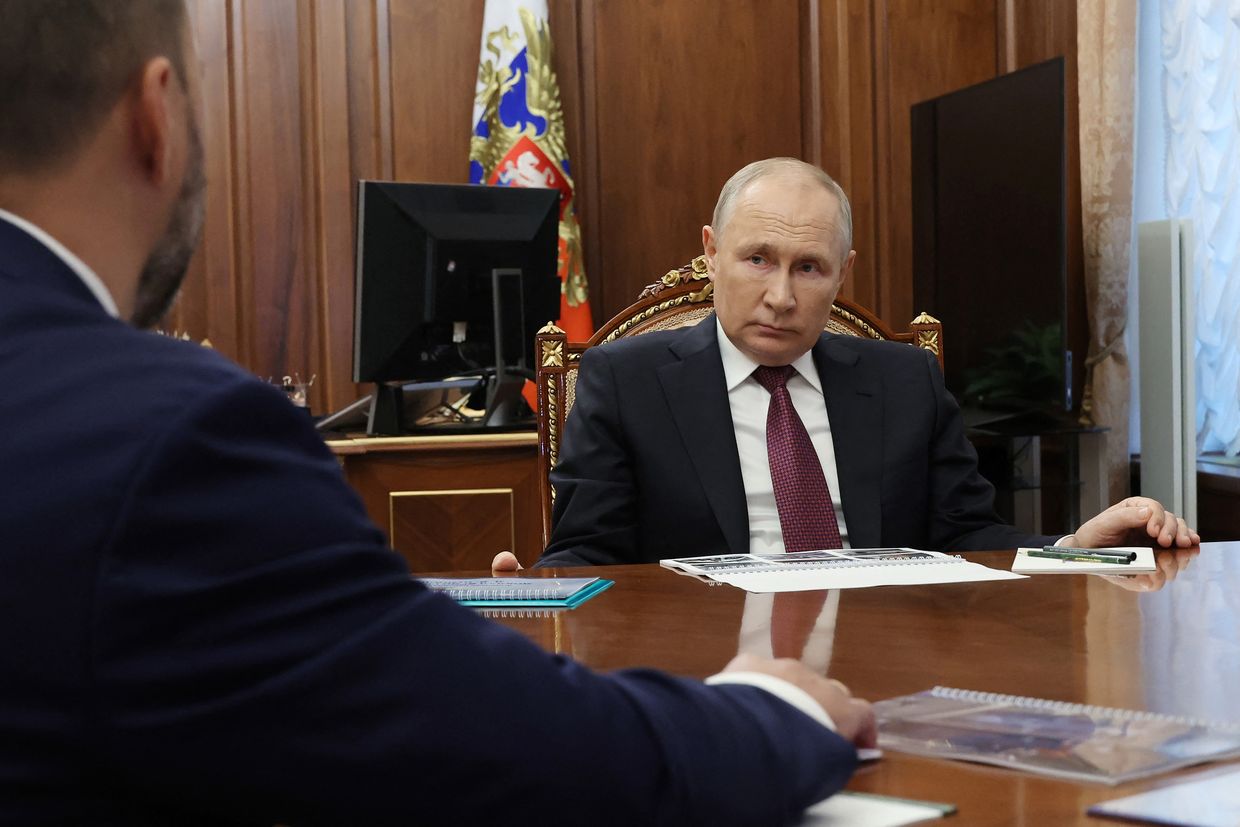 The Russian Defense Ministry also claimed overnight on Aug. 25 that its forces had shot down an S-200 missile launched by Ukraine over Kaluga Oblast.
The ministry reported the alleged S-200 strike at around 1:30 a.m. local time. Just prior, Russian Telegram channels published footage of what appears to be air defense firing against an aerial target, supposedly over Obnisk, Kaluga Oblast.
Russian Telegram channels also reported explosions in Russia's Kaluga and Tula oblasts. Around the time of the explosions, Russian state news agency TASS reported overnight that two of Moscow's airports had been shut down, without reporting the reason.
The city of Obnisk lies in the northeastern part of Kaluga Oblast, just around 100 kilometers from Moscow, and around 370 kilometers from Ukraine's border.
The Ukrainian outlet Liga noted that the modified S-200 missiles have a range of up to 360 kilometers but it is unlikely that they would have been stationed near the border.
In the past few weeks, the Russian capital has become the target of several drone strikes, often leading to the temporary suspension of air traffic.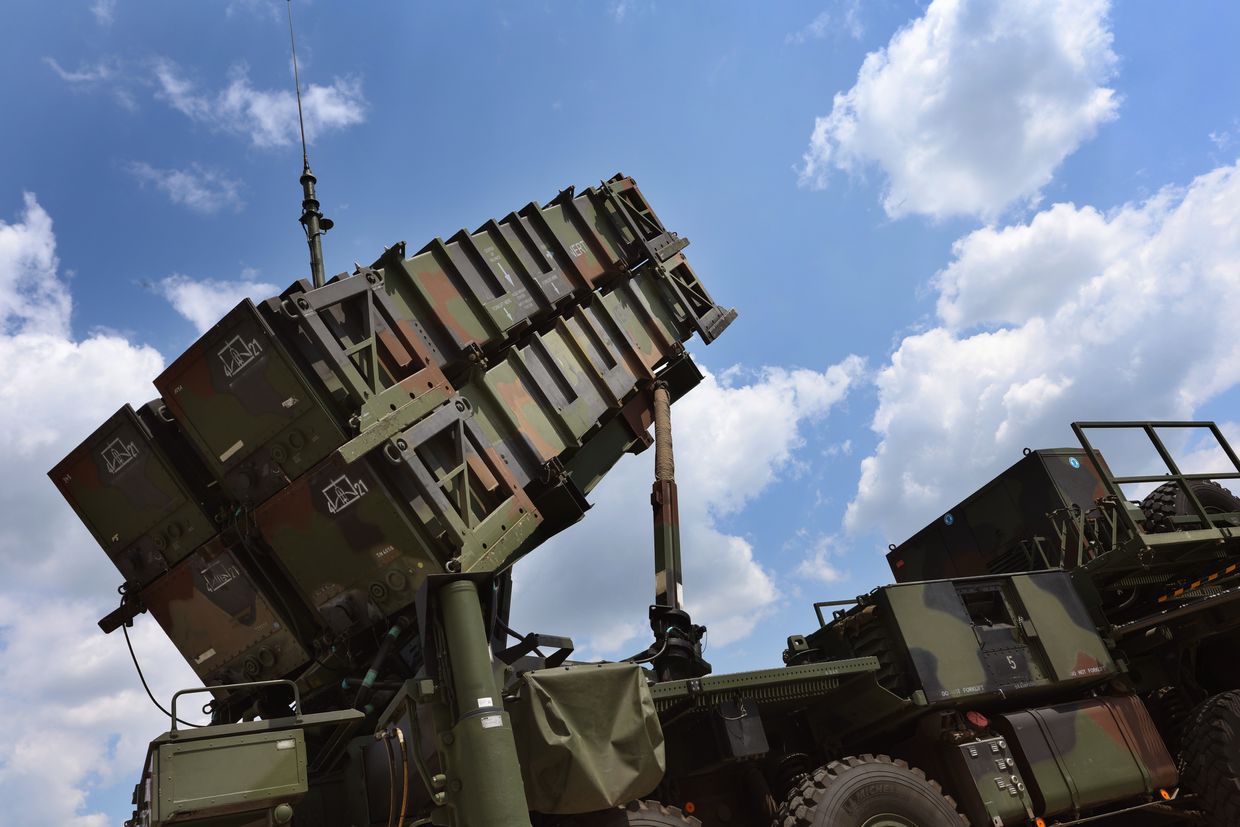 The Russian Telegram channel Shot also published a video of active air defense, allegedly capturing the downing of the S-200 missile not far from the Shaykovka military airbase in Kaluga Oblast, roughly 200 kilometers from the Ukrainian border.
The airport recently came under a drone strike that led to damage to several Tu-22M3 bombers, Ukrainian military intelligence reported.
However, it is not clear from the footage published by the channel whether the projectile in question is indeed the S-200 missile.
Several hours later, Russia's Defense Ministry said that 42 drones were detected over the territory of Crimea, nine of which were allegedly shot down and 33 eliminated through electronic warfare means.
The Kyiv Independent could not verify the claims.
Russia launches two strikes against Odesa Oblast overnight
Meanwhile, Ukraine shot down all four missiles that Russia launched at Odesa Oblast in two consecutive strikes overnight, Southern Command spokesperson Natalia Humeniuk said on Aug. 25.
Shortly before midnight, a Russian Su-35 fighter jet fired two Kh-35 cruise missiles at one of the ports in Odesa Oblast. Both of the projectiles were destroyed, Humeniuk reported.
Several hours later, Russian forces attacked the oblast again, this time launching two Kalibr missiles, both of which were again intercepted, the spokesperson said.
Humeniuk added that the Russian naval forces deployed a missile carrier in the Sea of Azov, adding that Russia is looking for new ways to bypass Ukrainian air defenses.
According to Governor Oleh Kiper, air raid sirens in Odesa Oblast went off twice during the night. The first alert sounded at around 11:30 p.m. on Aug. 24, the second one at around 4 a.m., going off also in the neighboring Mykolaiv Oblast.
Russia has intensified its attacks against southern Odesa Oblast after Moscow's unilateral termination of the Black Sea Grain Deal, targeting primarily agricultural infrastructure and ports.
On Aug. 23, Russian forces launched 20 Shahed kamikaze drones against a grain storage facility in a Danube port, causing a grain warehouse to partially burn down.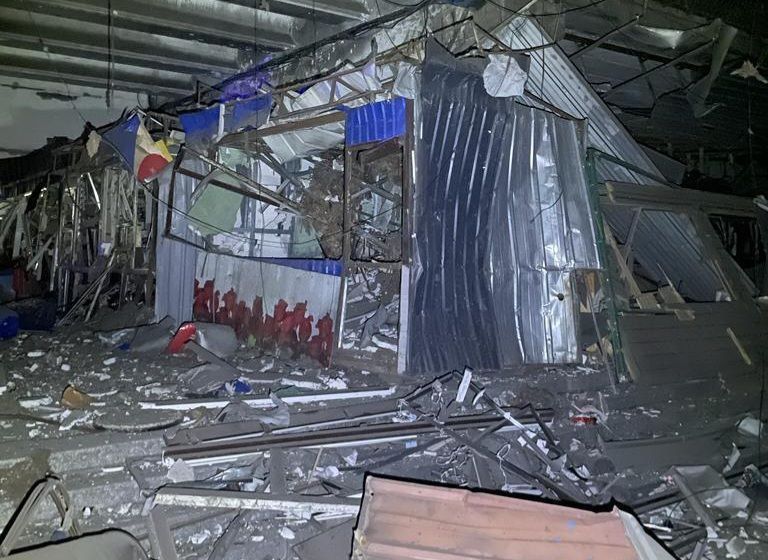 Border Guards: Number of Wagner fighters in Belarus decreases
The number of Wagner Group mercenaries stationed in Belarus is gradually decreasing as they depart for Russia, State Border Guard Service's spokesperson Andrii Demchenko said on Aug. 25.
The official said that Wagner forces had started to leave in "not significant" numbers even before the reported death of Wagner's founder Yevgeny Prigozhin in a plane crash in Russia's Tver Oblast on Aug. 23.
The gradual departure of Wagner mercenaries from Belarus has become even more apparent after their boss's presumed demise, Demchenko added.
Belarusian dictator Alexander Lukashenko denied reports of Wagner mercenaries leaving Belarus following the reported death of Prigozhin, according to the state-controlled news agency Belta.
"Wagner lived, Wagner lives, and Wagner will live in Belarus, no matter if some don't want this. Prigozhin and I had built a system for how Wagner would be deployed in our country," Lukashenko told a press conference on Aug. 25, cited by Belta.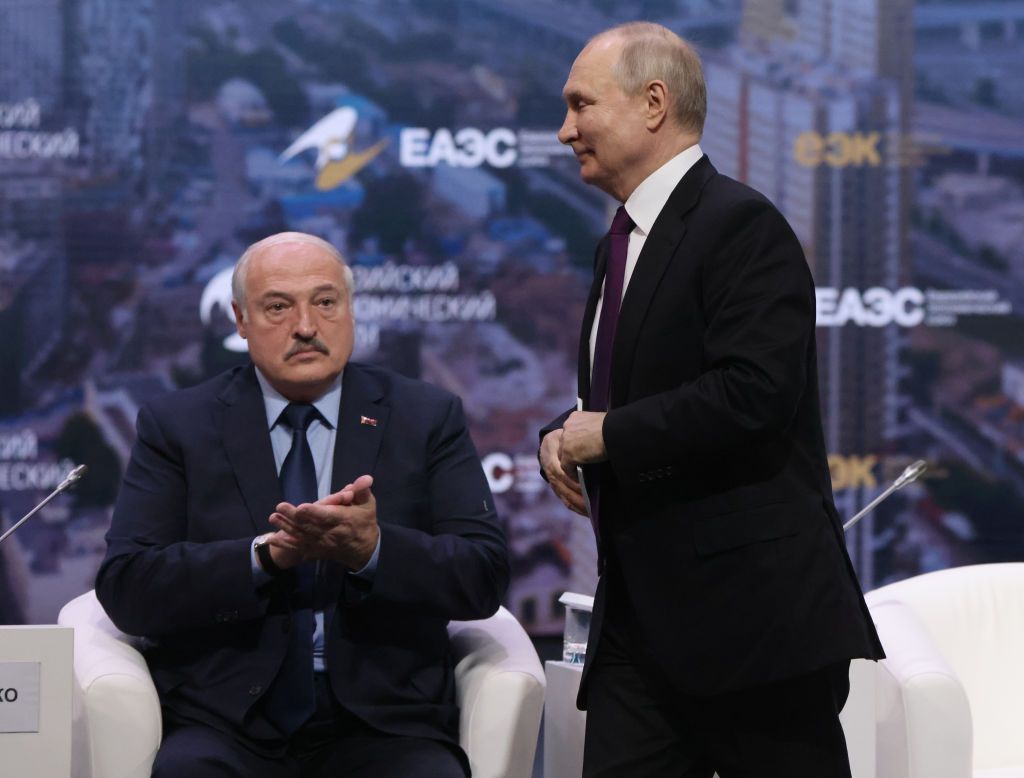 His statement comes a day after ​​Radio Free Europe/Radio Liberty's Belarusian service published satellite images showing that a camp for Wagner Group fighters in Belarus' village of Tsel was being actively dismantled.
"Why do we remove extra tents - we don't need so many. The core (of Wagner contingent in Belarus) remains here, someone went on vacation, someone decided to live apart altogether," claimed Lukashenko, commenting on the RFE/RL report.
"Within a few days, everyone will be here, up to 10,000 people. They are not running away."
The combat effectiveness of the Wagner Group is no longer a factor in Russia's war against Ukraine, Pentagon spokesperson General Pat Ryder said during a press briefing on Aug. 24 in response to a question about the presumed death of Wagner boss Yevgeny Prigozhin in a plane crash.
Regarding Prigozhin's death, Ryder stressed that despite the media's focus on the mercenary boss's apparent demise, Wagner remains the real threat, as it is "an international criminal organization, and has conducted horrific acts, both on the battlefield and elsewhere."
The reported death of Yevgeny Prigozhin and other senior members of the Wagner Group will "almost certainly" have a destabilizing effect on the mercenary company, the U.K. Defense Ministry said in its latest intelligence report on Aug. 25.
"His personal attributes of hyper-activity, exceptional audacity, a drive for results and extreme brutality permeated Wagner and are unlikely to be matched by any successor," the ministry said.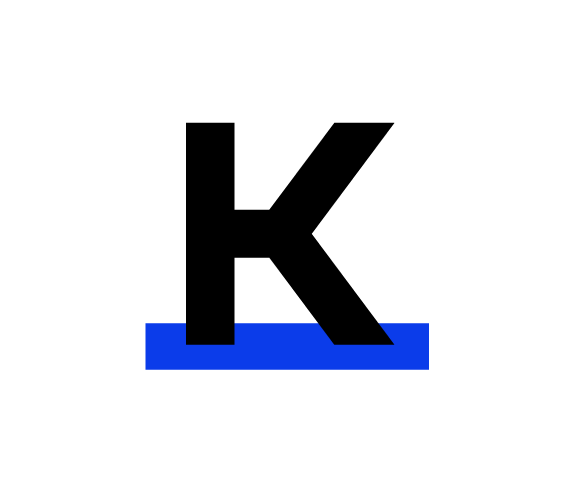 The Kyiv Independent news desk
We are the news team of the Kyiv Independent. We are here to make sure our readers get quick, essential updates about the events in Ukraine. Feel free to contact us via email with feedback and news alerts.