This audio is created with AI assistance
Key developments on Aug. 24:
Military intelligence reports successful raid inside Crimea
Norway pledges F-16 fighter jets to Ukraine
Ukrainian forces advance in two directions
Putin says Wagner Group boss likely killed in jet crash
As Ukraine celebrated its Independence Day, Ukrainian forces landed in Russian-occupied Crimea and raised the Ukrainian flag near the coast, Military Intelligence said on Aug. 24.
Ukraine's Military Intelligence reported that a special watercraft landed on the Crimean coast at the beach near Maiak, a village on the northwestern tip of Crimea, and engaged in combat.
Maiak is located less than five kilometers from Olenivka, where Ukraine destroyed a Russian air defense system the day before.
Intelligence spokesman Andriy Yusov said Ukrainian forces had already returned from Crimea without suffering any losses.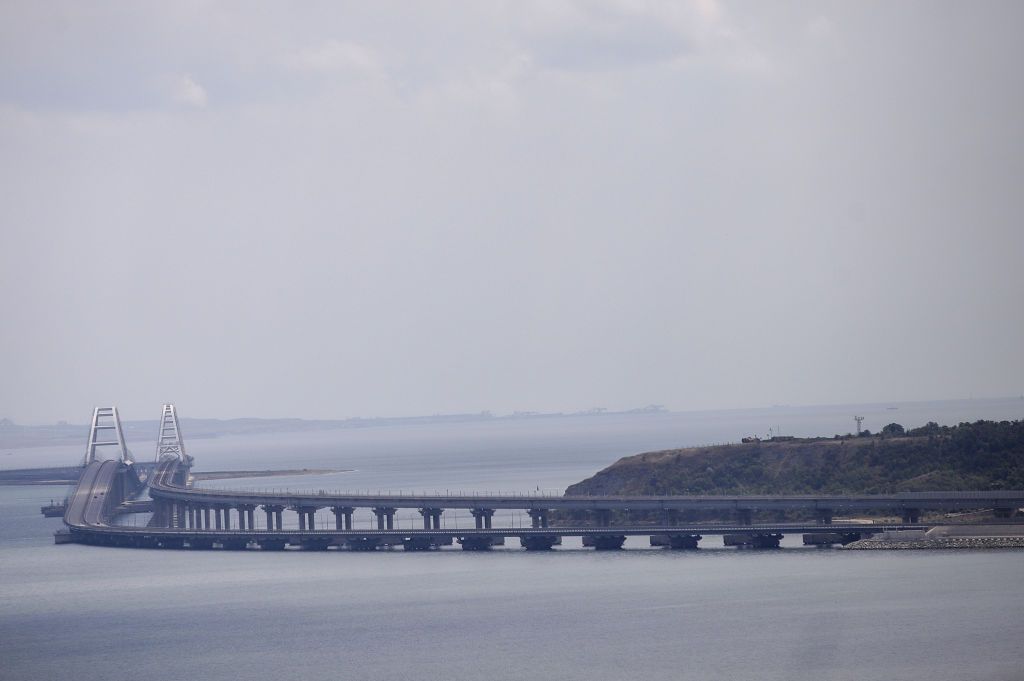 He couldn't specify the details of the operation but said it "had the characteristics of a raid."
Krym.Realii, a Radio Free Europe/Radio Liberty news outlet about Crimea, reported explosions near Maiak at 5 a.m. Russian radar base and radio engineering troops are located in the area.
Earlier in August, reports emerged about a Ukrainian raid across the Dnipro River into occupied parts of Kherson Oblast.
The Kyiv Independent's source in Ukraine's Armed Forces confirmed on Aug. 9 that Ukraine had successfully conducted a raid deep into Russian-occupied territory on the east bank.
The source also said that Ukraine's military had taken 16 Russian soldiers as prisoners of war and brought them back to the west bank of the river, controlled by Ukrainian forces.
Support independent journalism in Ukraine. Join us in this fight.
Support us
Putin says Prigozhin is likely dead
Russian President Vladimir Putin confirmed Wagner Group boss, warlord Yevgeny Prigozhin, is likely dead.
The mercenary group leader was killed not far from Moscow in a private jet crash on Aug. 23 with six other passengers, including his right-hand man Dmitriy Utkin, who went by the call sign Wagner, and three jet crew members.
"He made mistakes," said Putin, but he "got the results he wanted both for himself and for the common cause."
Prigozhin's Wagner mercenaries, partly made up of convicts from Russian prisons, have led the Russian siege of Bakhmut, taking the city in mid-May after a months-long battle.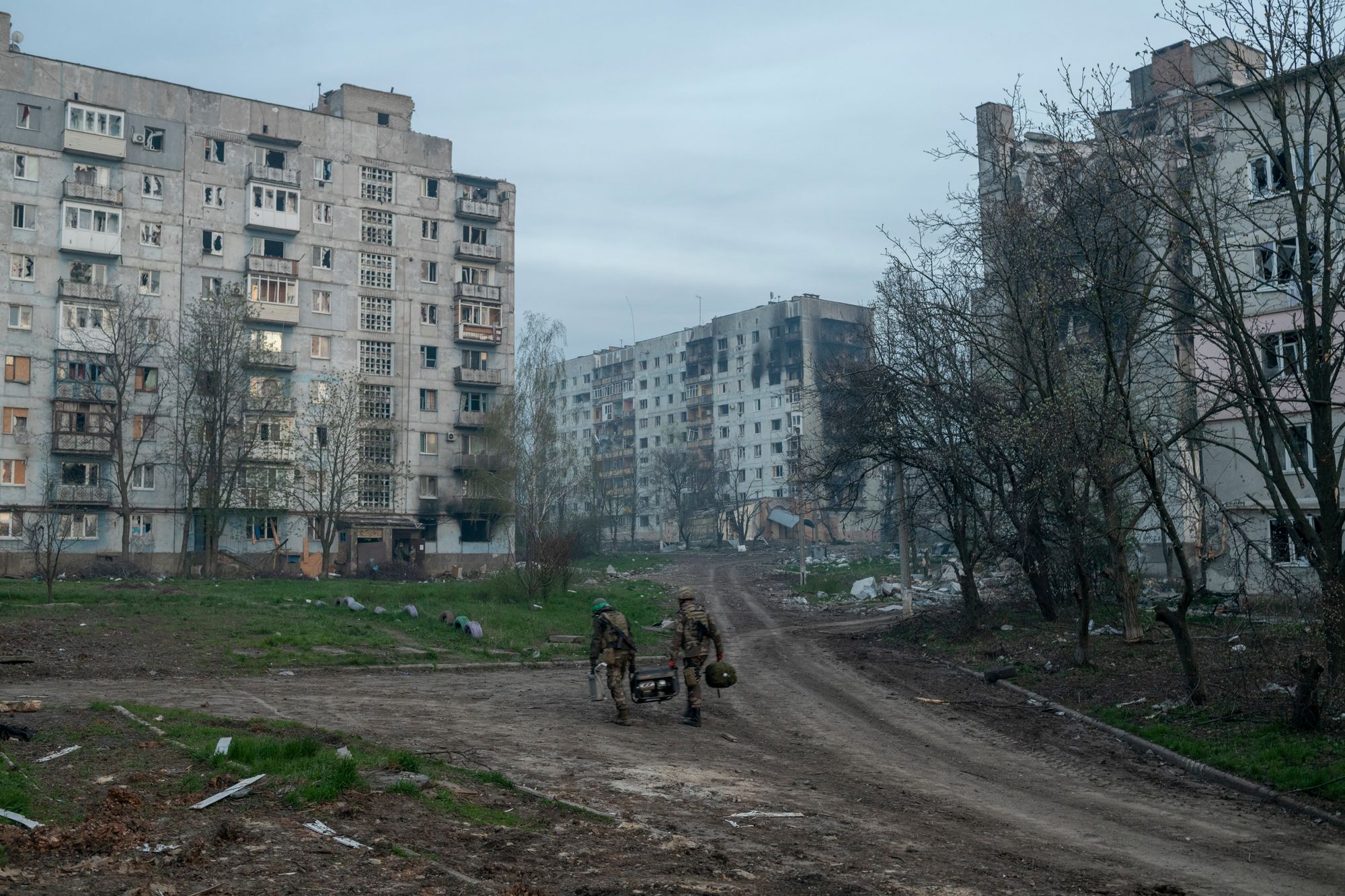 Prigozhin was listed as one of the aircraft's passengers, according to the Russian aviation agency.
Russian media reported earlier on Aug. 24 that emergency services found all 10 bodies on the site, but none of them have been reportedly identified so far.
The cause of the crash remains unclear.
President Volodymyr Zelensky told reporters on Aug. 24 that Ukraine did not orchestrate the crash, but added that "everyone understands" who is behind it.
The likely cause was a bomb onboard or "some other form of sabotage," according to unnamed U.S. officials cited by the Wall Street Journal on Aug. 24.
However, the officials said the jet was unlikely to have been shot down by an air defense missile, according to the report.
After a month of public conflict with the Russian top generals, including the Russian Defense Minister Sergei Shoigu and the General Staff Chief Valery Gerasimov, Prigozhin launched a short-lived rebellion against them in late June.
A day-long mutiny was aborted after the Wagner mercenaries seized the Southern Military Command headquarters in the city of Rostov and marched toward Moscow before abruptly ending the insurrection.
The headquarters is a key strategic military command center in Russia's war against Ukraine.
Following an undisclosed deal claimed to be brokered by Belarusian dictator Alexander Lukashenko, Prigozhin and the Wagner mercenaries were allowed to walk free and were redeployed to Belarus.
The warlord released a video on Aug. 21 claiming to be filmed in Africa, where the mercenaries were accused of alleged war crimes and human rights abuse.
"There's not much that happens in Russia that Putin's not behind. But I don't know enough to know the answer," U.S. President Joe Biden said after the jet crash.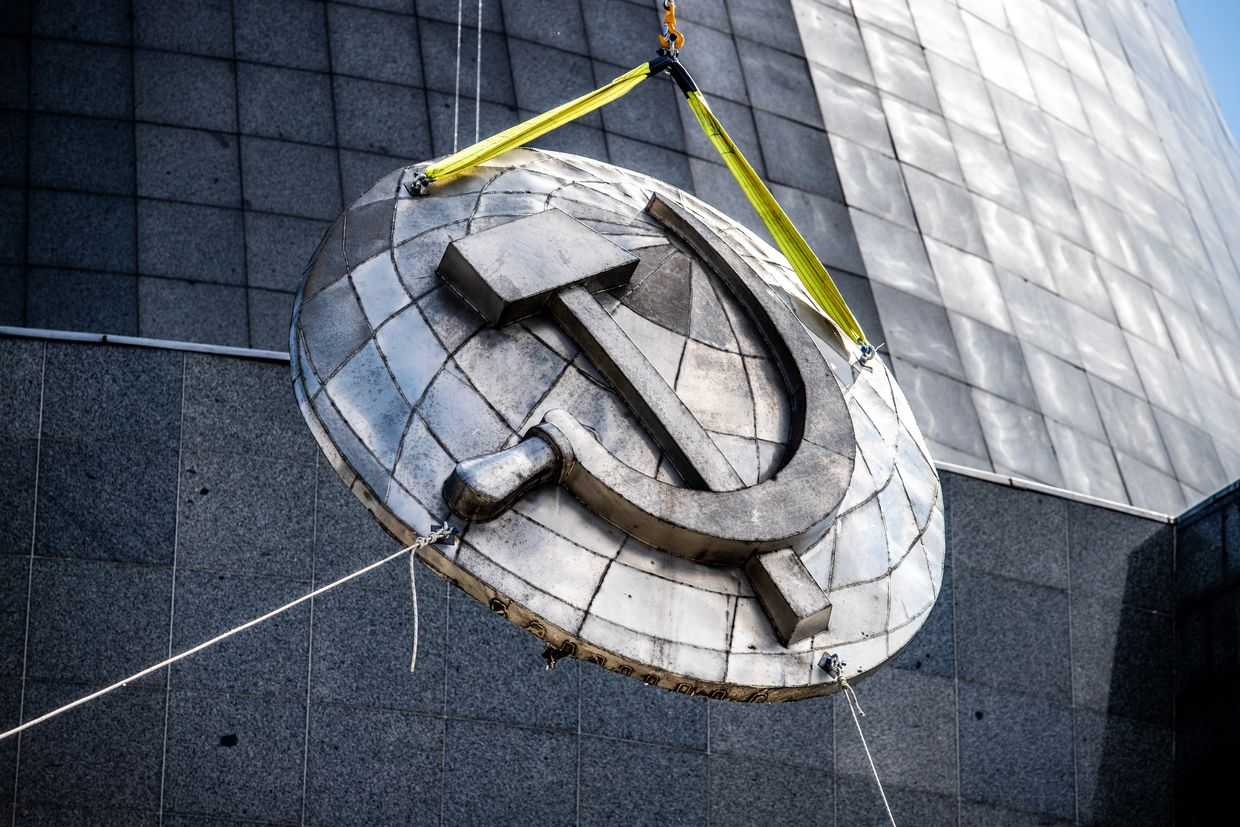 Military aid to Ukraine
Norway's Prime Minister Jonas Gahr Store pledged F-16 fighter jets to Ukraine while visiting Kyiv on Aug. 24.
He said Norway will give two jets immediately for Ukrainian pilots to train on, but the government has yet to decide the timeframe and the total number of aircraft it can provide Ukraine with.
In addition, Norway's prime minister pledged to provide Ukraine with IRIS-T anti-aircraft missiles and mine-clearing equipment, as well as to assist Kyiv in securing its gas and power supply.
Norway has become the third country to pledge the U.S.-made fourth-generation aircraft to bolster Ukraine's Air Force, following Denmark and the Netherlands.
Danish Prime Minister Mette Frederiksen said the first batch of six planes would be delivered to Ukraine by the end of 2023.
Just days after Denmark pledged to donate 19 F-16s, eight Ukrainian pilots and 65 technical and support personnel have arrived at a military air base in Skrydstrup to begin training on the jets, the Danish Armed Forces said on Aug. 22.
A coalition of 11 NATO member states will train the Ukrainians on F-16s in Denmark. Greece and Portugal joined the training of the Ukrainian pilots to operate the U.S.-made fighter jets, according to Zelensky.
The F-16's dominance over Soviet fighter jets used by both Ukrainian and Russian air forces lies in its advanced design and capabilities, allowing for enhanced performance, agility, and versatility in combat situations. Ukraine has been lobbying for the jets to strengthen its air defenses in its fight against Russia since the start of the full-scale invasion in February 2022.
Air Force spokesman Yurii Ihnat said on Aug. 21 that F-16s could change the course of events in Russia's war, providing Ukrainian troops with much-needed air superiority.
Meanwhile, Germany delivered missiles for the Patriot air defense system, eight new drone detection systems, and 40 RQ-35 HEIDRUN reconnaissance drones as part of a new package of military aid to Ukraine, the German government announced on Aug. 24.
Part of the package, which includes 31 million rounds of small arms ammunition and 90 drone detection systems, is currently in the planning phase, the German government said.
In addition, Lithuania announced on Aug. 24 another military aid package for Kyiv worth 41 million euros (around $44 million), including ammunition for Carl Gustaf hand grenade launchers, rifles, maritime surveillance radar sets, 5.56 mm caliber ammunition, generators, anti-drone systems, and other equipment.
Ukraine will also receive launchers for the Norwegian Advanced Surface-to-Air Missile System (NASAMS), according to the Lithuanian Defense Ministry report.
Turkish drone manufacturer Baykar marked Ukraine's 32 years of independence by donating a Bayraktar TB2 combat and reconnaissance drone to Kyiv, the military intelligence reported on Aug. 24.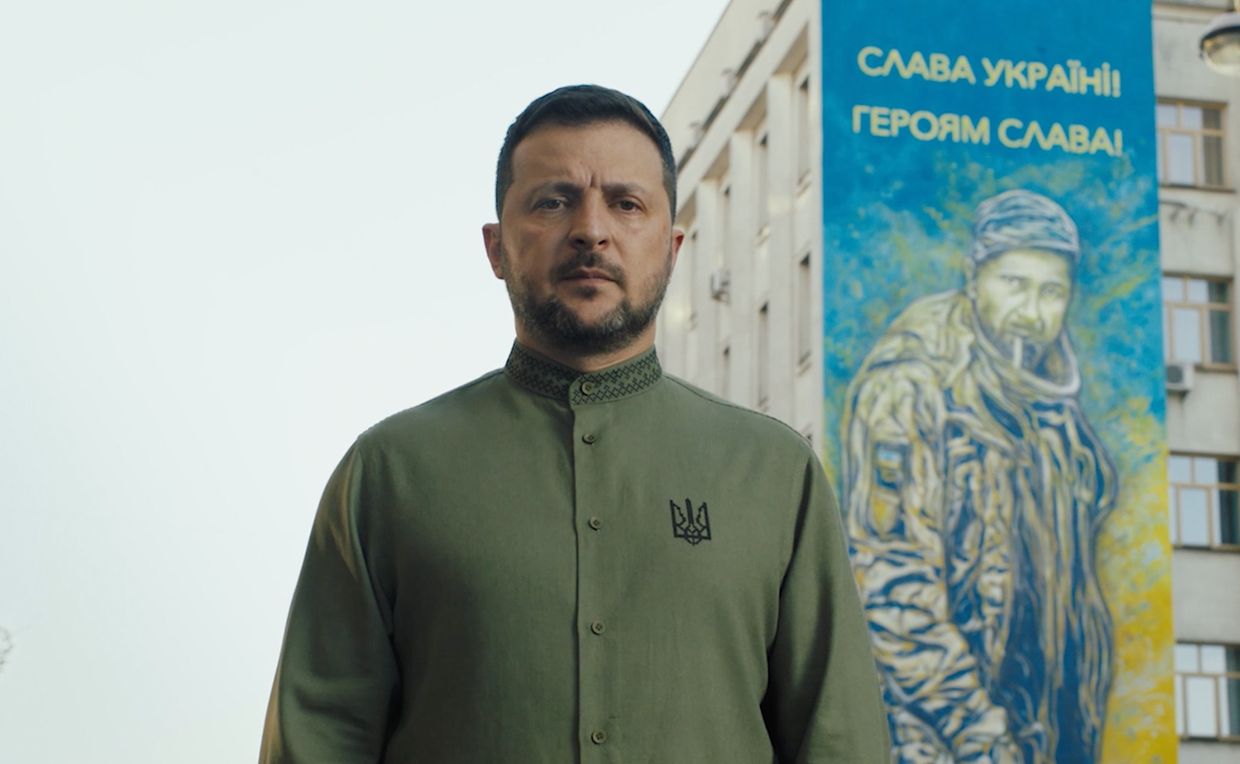 On the battlefield
Ukrainian forces advanced in the Melitopol and Bakhmut directions, the General Staff of Ukraine's Armed Forces reported on the morning of Aug. 24.
In the southeastern Melitopol axis, the Ukrainian troops advanced in the Novoprokopivka area of Zaporizhzhia Oblast entrenched at reclaimed positions, according to the General Staff's spokesperson Andrii Kovalov.
Novoprokopivka is located south of Robotyne village, where Ukrainian forces hold part of the settlement, while heavy fighting has been recently reported.
Ukrainian forces also advanced south of Bakhmut in eastern Donetsk Oblast, according to the report.
Over the past week, Ukrainian forces liberated three square kilometers along Bakhmut's southern flank, Deputy Defense Minister Hanna Maliar reported on Aug. 21.
Ukraine launched its summer counteroffensive in at least three directions in early June.
Alongside the Bakhmut and Melitopol directions, Ukrainian forces are also trying to break through the Russian defense lines in the Berdiansk axis. The military liberated several villages in Donetsk and Zaporizhzhia oblasts since then.
Russia has been occupying roughly 20% of Ukraine, with some territories since 2014, including Crimea and the parts of Donetsk and Luhansk oblasts. The front line stretches over 1,200 kilometers (745 miles) from the southern Kherson Oblast to the northeastern Kharkiv Oblast.
Ukrainian officials repeatedly said the aim is to liberate all Russian-occupied Ukrainian territory.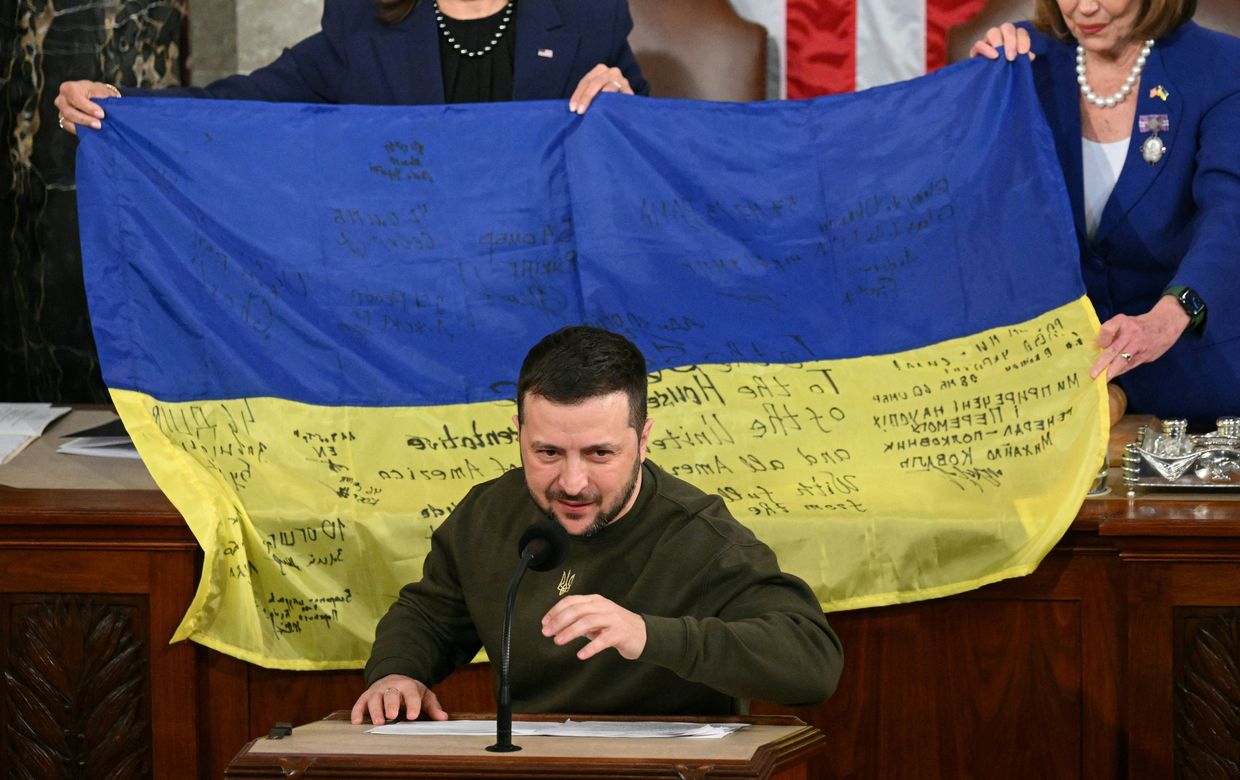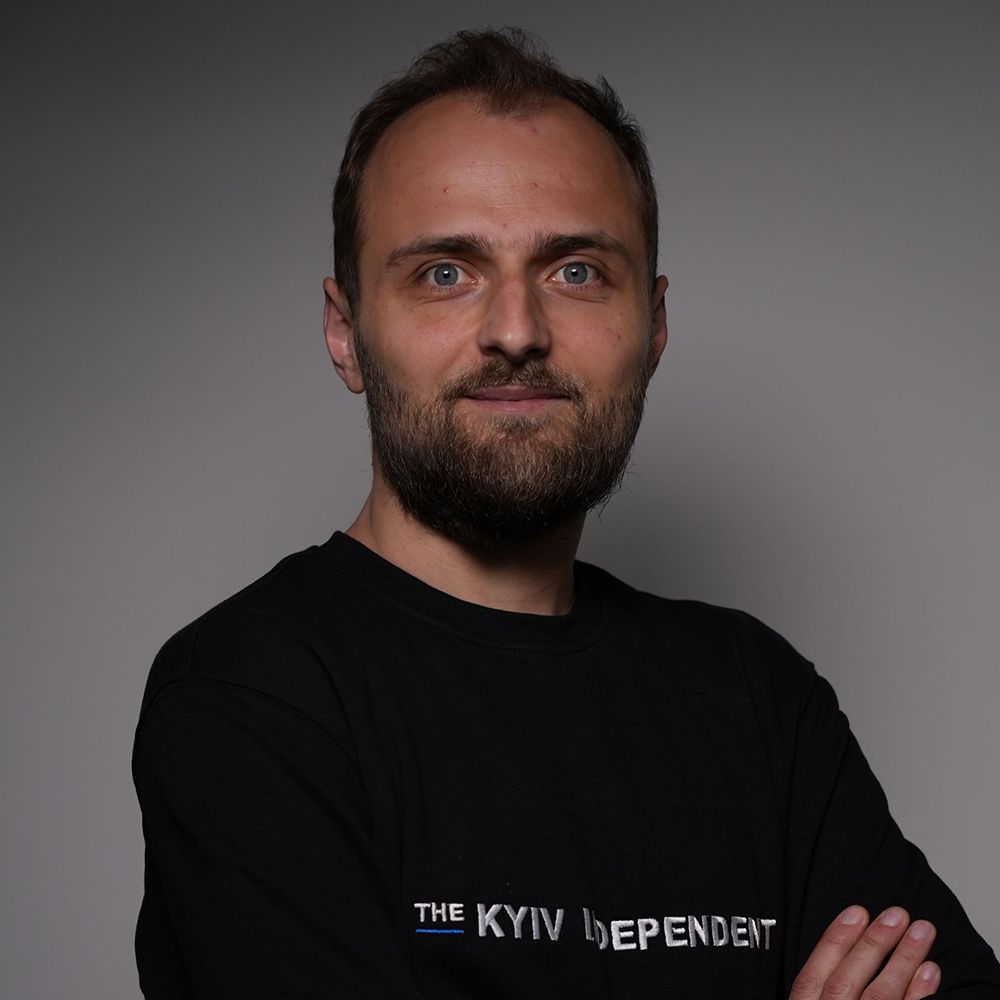 Alexander Khrebet
Reporter
Alexander Khrebet is a reporter with the Kyiv Independent. He covers Ukraine's foreign policy, alleged abuse of power in the country's military leadership, and reports on the Russian-occupied territories. Alexander is the European Press Prize 2023 winner, the #AllForJan Award 2023 winner and Ukraine's 2022 National Investigative Journalism Award finalist. His was published in the Washington Times and Atlantic Council.