This audio is created with AI assistance
Belarusian dictator Alexander Lukashenko admits that Russian forces invaded Ukraine from Belarus at the start of the full-scale war in 2022 and reiterates his support for Russia.
Despite this avowal, Lukashenko claims he supports neighboring states' territorial integrity during a meeting with China's defense minister in Minsk.
The European Commission reallocates nearly $150 million in funding once meant for Russia and Belarus to projects in Ukraine and Moldova due to Russia's full-scale war.
Lithuania closes two of its border crossings into Belarus, citing threats to its national security. The U.S. calls its citizens to leave the country following the closure.
Belarus designates some poems written by the "father of Belarusian literature" extremist.
Subscribe to the Newsletter
Belarus Weekly
Lukashenko admits Russian forces invaded Ukraine through Belarus in 2022, says it was 'unexpected'
Belarusian dictator Alexander Lukashenko admitted that Russian forces invaded Ukraine from Belarus at the start of the full-scale invasion in February 2022.
According to Lukashenko, some Russian troops, who he claimed were in Belarus as part of planned military exercises, "crossed the Ukrainian border from the territory of Belarus" on Feb. 23 and 24 of last year.
He claimed it was "unexpected," adding that blame should not be directed toward him as no Belarusian troops were involved.
Meanwhile, Lukashenko said that Russian President Vladimir Putin is not pressuring Belarus to directly join Russia's full-scale war, noting that Minsk would only send troops to support Russian forces in Ukraine if Ukrainian forces entered Belarus.
"But we will always help Russia – they are our allies," he added.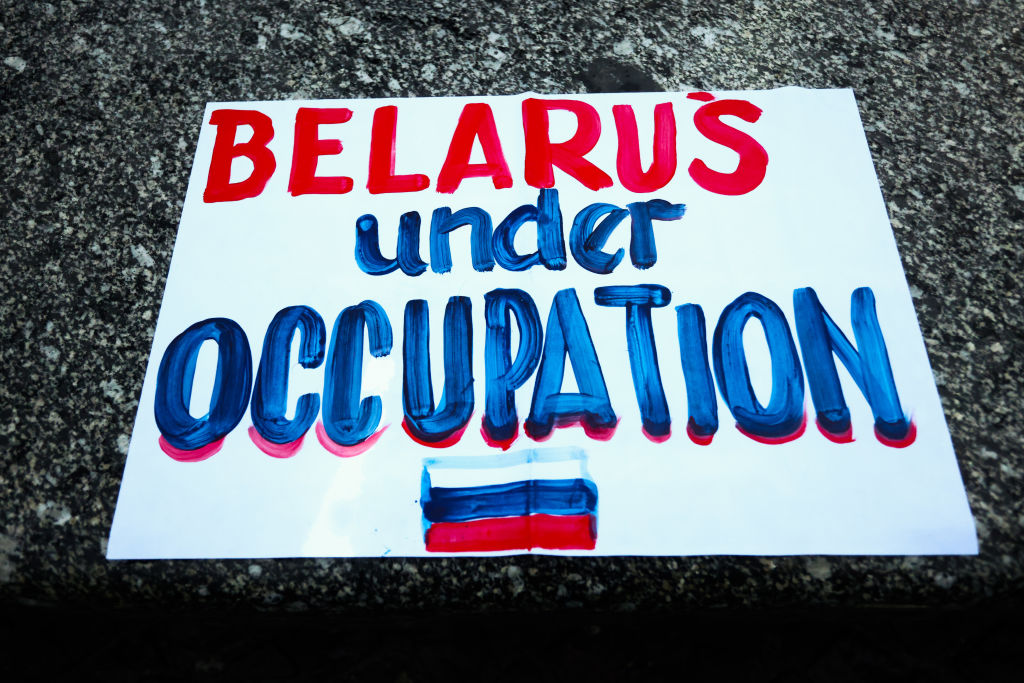 He justified his decision not to commit troops by saying that Russia has "enough manpower and equipment" and does not need Belarusian forces.
"To involve Belarus… what will that give? Nothing," Lukashenko said in an interview with Belarusian state media on Aug. 17. "If you Ukrainians do not cross our border, we will never participate in this war."
While Belarus has not sent forces to fight alongside Russia in the war, it has permitted Russia to use its territory to attack Ukraine. Lukashenko has also publicly backed Russia's war.
Lukashenko also said he believes Russia has achieved its goals during its full-scale war against Ukraine, adding that Kyiv and Moscow should sit at the negotiating table to discuss the future of the Ukrainian territories Russia has illegally occupied.
"Negotiations should begin without preconditions. This is classic of any diplomacy," Lukashenko said. "We need to sit down at the negotiating table and discuss everything – and Crimea, and Kherson, Zaporizhzhia, Donetsk, and Luhansk."
Kyiv says that peace talks are only possible if Russian troops withdraws from Ukraine.
Lukashenko meets with Chinese defense minister in Minsk
Belarusian dictator Alexander Lukashenko met with Chinese Defense Minister Li Shangfu in Minsk on Aug. 17 to discuss military and economic cooperation.
The purpose of my visit to Belarus is precisely the implementation of important agreements at the level of heads of state and the further strengthening of bilateral military cooperation," Li said, without providing further details.
During the meeting, Lukashenko claimed he supports "a multipolar world, territorial integrity, and unity of the borders and territories formed after World War II," adding that his regime is "committed to non-interference in the internal affairs of states."
"China and Belarus share the same main ideas of the current and future world order," Lukashenko continued, thanking China for its cooperation.
Lukashenko's claim that he supports neighboring states' territorial integrity came the same day that he admitted that Russian troops invaded Ukraine from Belarus at the start of the full-scale invasion in 2022.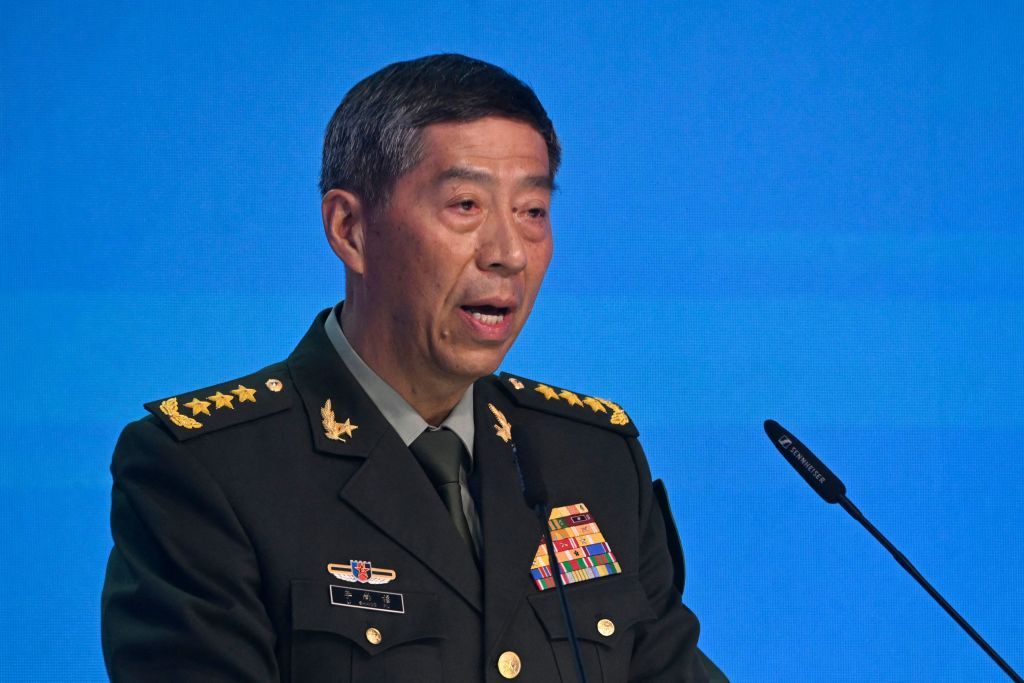 Li arrived in Minsk on Aug. 16 for the second half of his six-day visit to Russia and Belarus, during which he discussed "bilateral military cooperation" and visited Belarusian military facilities.
"In recent years, under the leadership of Alexander Lukashenko and Xi Jinping, the relations between Belarus and China have been continuously strengthening, developing, and moving forward," Li told Belarusian Defense Minister Viktor Khrenin, adding that Minsk and Beijing have "truly fraternal relations."
Li began his trip in Moscow, where he attended the Moscow Conference on International Security, during which senior defense officials from over 20 "friendly states," including Belarus, Iran, and Myanmar, discussed military cooperation.
Li's visit to Russia and Belarus comes amid growing Western attempts to isolate the two countries over their role in the full-scale war against Ukraine.
EU reallocates funds for Russia, Belarus to Ukraine, Moldova
The European Commission announced on Aug. 16 that it will reallocate 135 million euros ($147 million) in funding once meant for Russia and Belarus to projects in Ukraine and Moldova.
Commissioner for Cohesion and Reforms Elisa Ferreira said the decision to terminate the collaboration with Russia and Belarus is the "result of the brutal war of Russia against Ukraine."
The funding package is part of the Commission's Neighborhood, Development, and International Cooperation Instrument.
The Commission first halted its collaboration with the co-belligerents in March 2022 following Russia's full-scale invasion of Ukraine and reassigned 26 million euros ($28.2 million) to Ukraine and Moldova.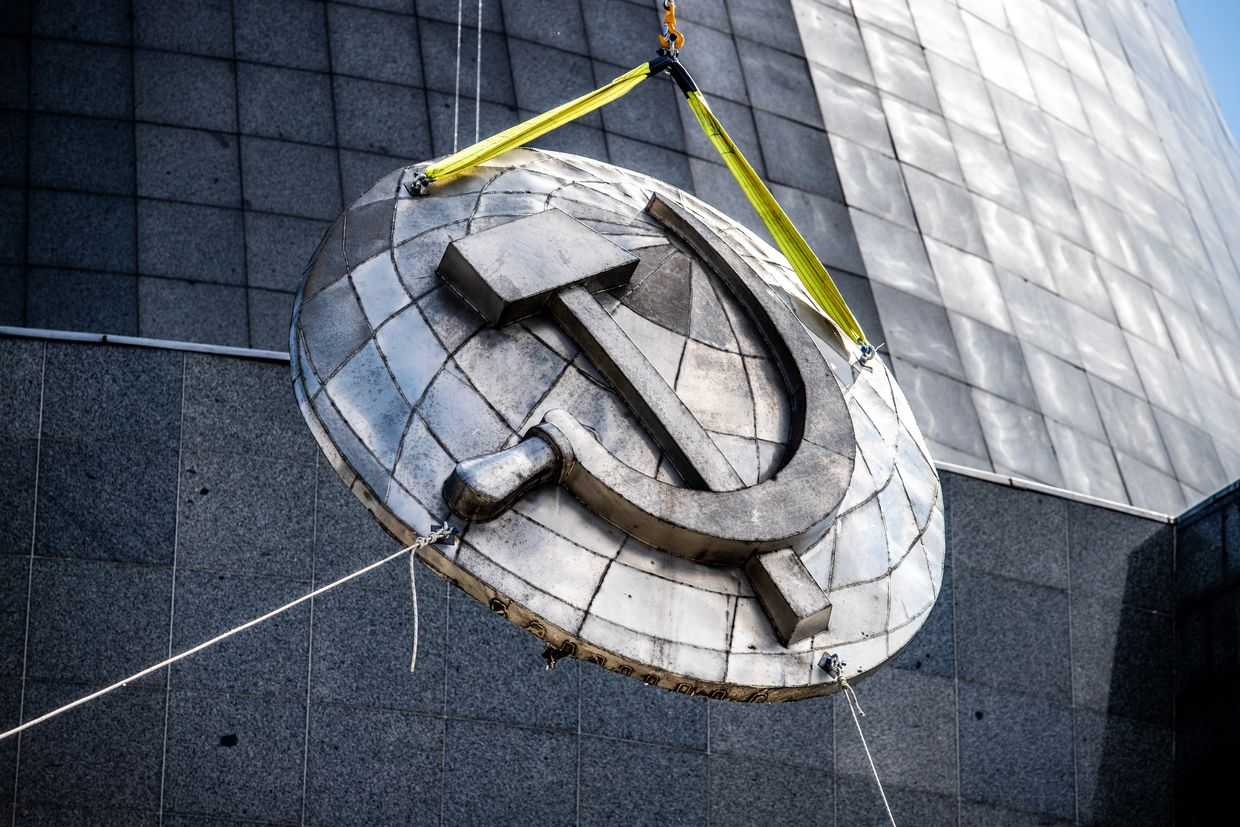 This recent decision means the remaining funds for the 2021-2027 period will also be redistributed to bolster the EU's programs in Ukraine and Moldova.
These programs include the improvement of cross-border transportation links, development of healthcare services, facilitation of educational and research projects, and enhancing institutional capacity.
"This will help strengthen collaboration between EU regions and local stakeholders with Ukrainian and Moldovan partners," Ferreira said.
Lithuania shuts 2 border crossings with Belarus
Lithuania closed two of its border crossings into Belarus on Aug. 18, citing a changing geopolitical situation, smuggling, and threats to national security.
Vilnius didn't specify its reasoning behind the decision, although Lithuanian politicians have pointed to the Russian Wagner mercenary in Belarus.
Lithuania, Poland, and Latvia, which all share borders with Belarus, have expressed growing concern over the threats presented by nearby Belarusian military drills, the Wagner Group's presence in the country, and the ongoing influx of migrants amid the Minsk-engineered migrant crisis.
According to Lithuanian Interior Minister Agnė Bilotaitė, the Baltic states and Poland will meet on Aug. 28 in Warsaw to discuss a coordinated approach to border closures with Belarus to "reduce threats."
Latvian President Edgars Rinkevics announced on Aug. 17 that he had called a National Security Council meeting to discuss the situation at Latvia's borders with Russia and Belarus.
The Lithuanian Transport Ministry said the closures are temporary and will not fundamentally affect the situation at the border, noting that traffic from the Tverecius and Sumskas crossings will be redirected to the Medinikai checkpoint.
A considerable number of Lithuanian citizens continue to use Minsk's visa-free regime to travel to Belarus, often to take advantage of the lower cost of goods at duty-free shops by the border.
According to Belarusian statistics, at least 170,000 Lithuanian citizens have entered the country so far in 2023. The Lithuanian government has discouraged its citizens from visiting, placing signs by the border that state, "Do not travel to Belarus. You may fail to come back."
The Belarusian Foreign Ministry denounced the closures, claiming they are "politically motivated" attempts to prevent Lithuanian citizens from visiting Belarus.
Following the crossings' closure, the U.S. urged its citizens to leave or avoid travel to Belarus.
Belarus designates 2 poems by 19th-century author 'extremist'
The Belarusian Prosecutor General's Office designated two poems by 19th-century Belarusian poet Vintsent Dunin-Martsinkevich, who is considered the father of Belarusian literature, "extremist material" on Aug. 17.
Belarusian authorities also applied the label to a foreword to his works by Yazep Yanushkevich.
Dunin-Martsinkevich's poems, titled "The Winds Are Floating" and "Conversation of an Elderly Man," relate to the 1863 January Uprising, a nationalist rebellion led by Belarusian-Polish revolutionary Kastus Kalinouski against the Russian Empire.
Dunin-Martsinkevich was at the time accused of disseminating ideas "harmful to the authorities." He was arrested and imprisoned, although his direct participation in the uprising was never confirmed.
The move sheds light on the expanding restrictions imposed by Lukashenko's regime on dissent and artistic expression in Belarus.
The Belarusian Information Ministry has a 600-page-long repository of materials considered "extremist," which includes anything from Telegram channels that oppose the regime to fictional literature pieces by contemporary Belarusian writers.
---
---
Wagner's short stint in Belarus
The Spotlight segment provides readers with the historical context of contemporary events in Belarus.
Dictator Lukashenko allegedly helped broker a deal for Wagner Group Chief Yevgeny Prigozhin and his troops to relocate to Belarus after their armed mutiny in late June stopped short of reaching Moscow.
Prigozhin's armed insurrection began in Russia on June 23 and, before it abruptly came to an end, looked poised to soon break out into open, large-scale violence.
Prigozhin announced on July 19 that his mercenaries were in Belarus "for a short time" following several announcements the week prior to their arrival.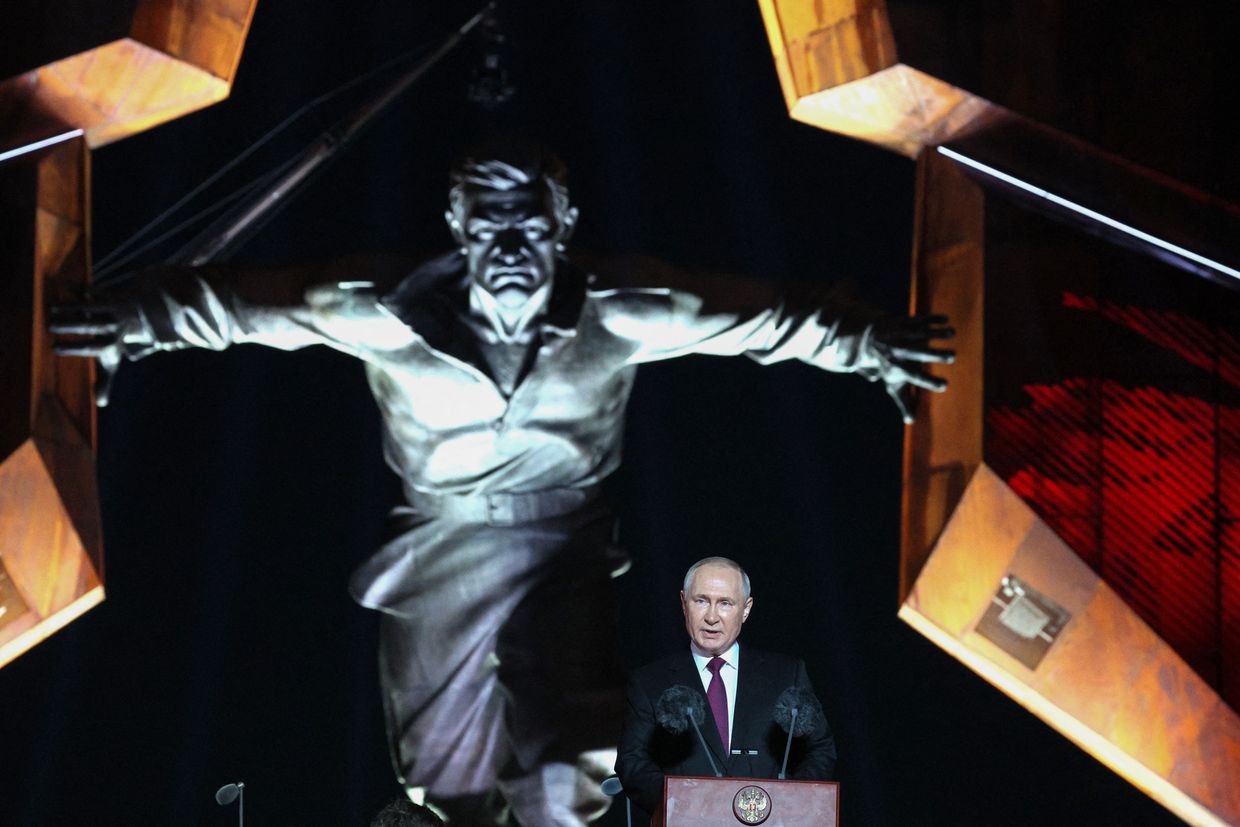 "What's happening on the front is a disgrace that we don't need to take part in," Prigozhin said. "We need to wait for the moment that we can show what we're worth in full. So a decision has been taken that we will be here in Belarus for some time."
The first six convoys of Wagner Group mercenaries arrived in Belarus, Belarusian monitoring group Belarusian Hajun reported on July 18.
A private plane has reportedly crashed in Russia's Tver Oblast, with the Wagner Group's boss Yevgeny Prigozhin listed as one of the passengers, Russian state-owned news agency TASS reported on Aug. 23, citing Russia's Federal Agency for Air Transport.
According to the airline, Prigozhin and his right-hand man Dmitry Utkin were on board the private jet, Russia's Federal Agency for Air Transport (Rosaviatsiya) said on Aug. 23.
The future of the Wagner Group, and their mercenaries in Belarus, is now unknown.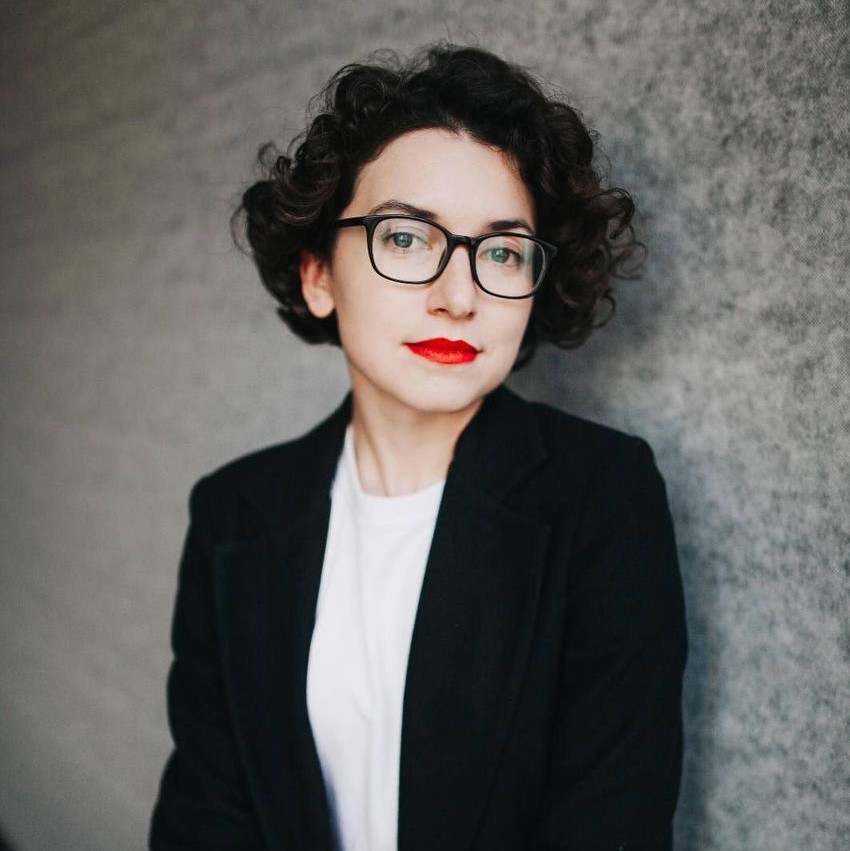 Maria Yeryoma
contributing author
Maria Yeryoma is a Belarusian media manager and a contributing author at the Kyiv Independent. She recently led the commercial "special projects" at TUT.BY — the biggest independent online media in the country. In May 2021, TUT.BY was raided by Belarus authorities leaving 15 employees in custody and forcing the team to leave the country to continue their work. Maria moved to Kyiv and helped establishing a new media outlet — Zerkalo.