This audio is created with AI assistance
A private plane has reportedly crashed in Russia's Tver Oblast, with the Wagner Group's boss Yevgeny Prigozhin listed as one of the passengers, Russian state-owned news agency TASS reported on Aug. 23, citing Russia's Federal Agency for Air Transport.
According to the airline, Prigozhin and his right-hand man Dmitry Utkin were on board the private jet, Russia's Federal Agency for Air Transport (Rosaviatsiya) said on Aug. 23.
However, the agency made no mention of whether the Wagner Group officials were dead.
According to the Russian Ministry of Emergency Situations, all 10 people on board – three crew members and seven passengers – died.
The bodies of eight people were found at the site of the crash, TASS reported, citing emergency services.
The Russian independent outlet Verstka said that the plane took off from Moscow en route to St. Petersburg at around 6 p.m. Moscow time, and communication was lost at 6:11 p.m.
Russian emergency services confirmed that a private Embraer Legacy aircraft crashed near the village of Kuzhenkino in Tver Oblast while flying from Moscow to St. Petersburg.
The agency said it is "conducting search operations."
Support independent journalism in Ukraine. Join us in this fight.
Support us
Videos of the crash appear to indicate that the plane is registered to Prigozhin, as the plane's registration number matched his. However, this is not confirmed.
The Russian state aviation authority Rosaviation said it has "begun investigating the circumstances and causes of the accident with the Embraer-135 aircraft, which occurred on August 23 in the Tver region," adding that the plane belonged to MNT-Aero LLC, which specializes in business transportation.
The Russian Investigative Committee has also initiated a "criminal case" following the plane crash due to the alleged violation of traffic safety rules and air transport operations.
"All the necessary forensic examinations will be appointed, a set of investigative actions will be carried out to establish the causes of the crash," the agency said.
The White House said U.S. President Joe Biden has reportedly been briefed on the plane crash.
Biden told reporters that the news of the private jet crash, which may have had Wagner Group chief Yevgeny Prigozhin on board, does not surprise him.
"You may recall, I was asked about this," Biden told CNN, referring to comments he made in July in which he said Prighozin should be worried about his safety following the mercenary chief's failed uprising in June.
"I said I would be careful what I rode in. I don't know for a fact what happened, but I'm not surprised," Biden said.
Biden added that there is "not much that happens in Russia that Putin is not behind but I don't know enough to know the answer."
Adrienne Watson, a spokesperson for the White House National Security Council said "no one should be surprised" if Prigozhin was indeed onboard, although U.S. officials said they could not confirm whether Prigozhin was or not.
Prigozhin launched a short-lived rebellion against the Kremlin in late June, capturing the city of Rostov and marching toward Moscow before abruptly ending the insurrection.
An armed insurrection began in Russia on June 23 and, before it abruptly came to an end, looked poised to soon break out into open, large-scale violence.
The notorious Wagner mercenary force, once often called "Putin's private army," occupied a major regional capital and began a march on Moscow.
Its leader, outspoken war criminal Prigozhin, turned his sights on Defense Minister Sergei Shoigu and head of the Russian General Staff Valerii Gerasimov, whom he critisized for not providing his troops with sufficient ammunition during the months-long battle for Bakhmut.
The Wagner Group was the key factor in Russia's successful push into Bakhmut.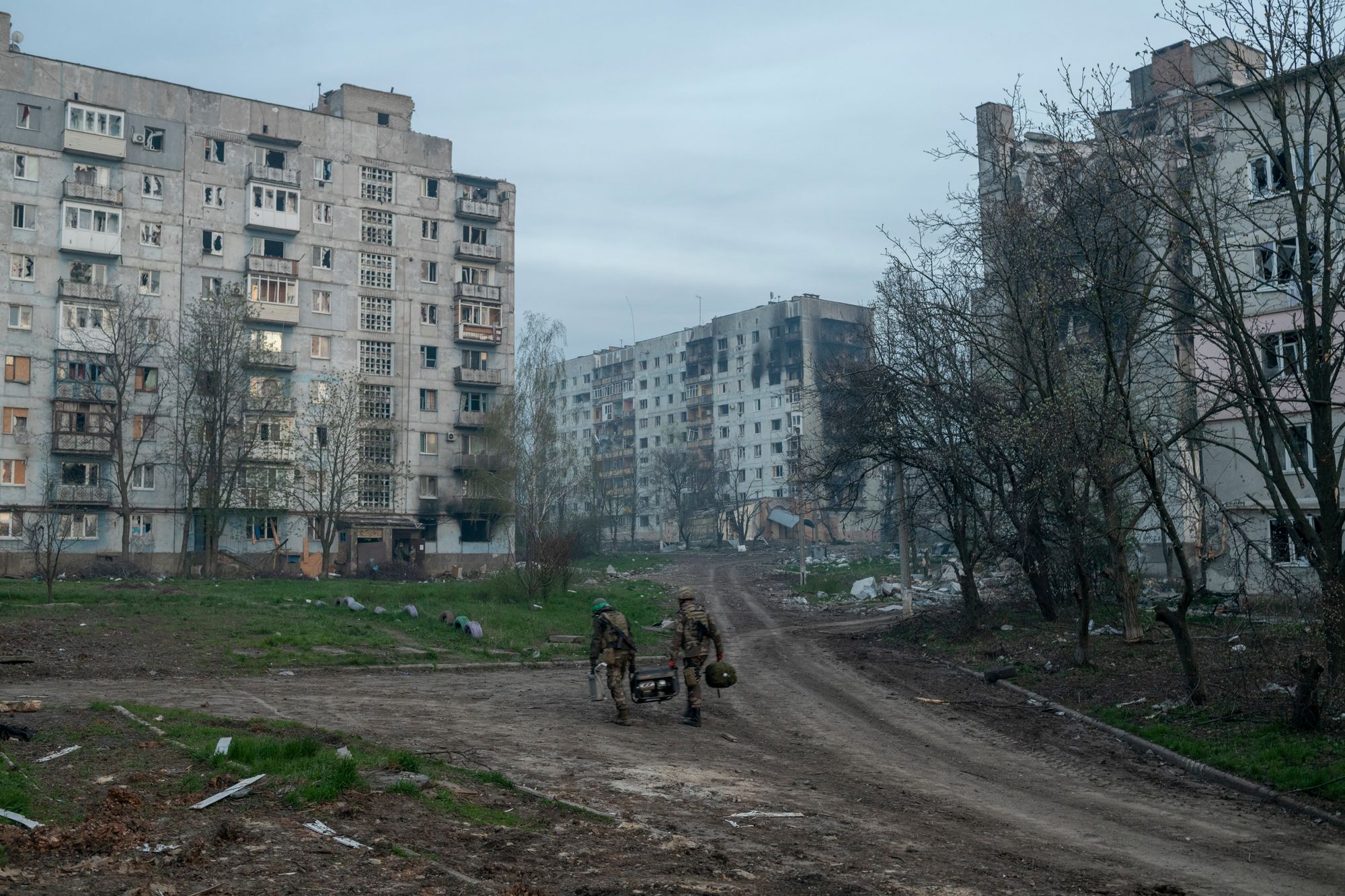 Prigozhin's Wagner began to bring tens of thousands of convicts from Russia's prisons into its ranks, including those convicted of rape and murder, what proved to be the group's main recruitment drive in late 2022.
Used in combination with the more professional and experienced Wagner units, the prisoners proved to be highly effective as an expendable assault force.
However, less than 24 hours after starting the rebellion, Prigozhin march on Moscow was declared over. He announced that he was turning his forces around and returning to base.
Following an undisclosed deal allegedly brokered by Belarusian dictator Alexander Lukashenko, the warlord was allowed to walk free and has recently released a video claiming to be in Africa.
Ukraine's military intelligence chief, Kyrylo Budanov, said on June 30 that Russia's Federal Security Service (FSB) had been tasked with assassinating Prigozhin.