This audio is created with AI assistance
Key developments on July 6:
Russian missile attack on Lviv kills 7, injures 36
Zelensky visits Bulgaria, Czechia ahead of NATO summit
Ukraine returns 45 POWs, 2 deported children from Russian captivity
Intelligence chief says threat of Russian terror attack on Zaporizhzhia nuclear plant 'going down'
A Russian missile attack on Ukraine's western city of Lviv killed seven people on July 6.
The State Emergency Service said the attack, which targeted the city's civilian infrastructure, also wounded 36 people. Of those injured, Lviv Oblast Governor Maksym Kozytskyi said 14 people were hospitalized.
Russian Kalibr missiles, reportedly launched from the Black Sea, struck Lviv Oblast in the early morning. According to the Air Force, Ukraine shot down seven of the 10 Russian missiles over the region.
Lviv Mayor Andrii Sadovyi said the attack struck a residential building in Lviv, as well as damaged 35 buildings in the city and 50 cars. Missile debris also fell near Lviv and Zolochiv, damaging a household. No casualties were reported in those settlements.
The death toll was finalized at around 12 a.m. on July 7 after rescuers retrieved a woman's body from under the rubble, Lviv Oblast Governor Maksym Kozytskyi reported. Among those killed were three women aged 32, 60, and 63, and a man aged 35.
"This is the largest attack on the civilian infrastructure of Lviv since the beginning of the full-scale invasion," Sadovyi said.
As of 10 p.m. local time, rescuers cleared about 70% of the rubble, according to Kozytskyi. The rescue operation is reportedly ongoing and will continue throughout the night.
The attack also damaged the "buffer zone" of the UNESCO world heritage site in Lviv, and Ukraine's Culture and Information Policy Ministry said it "expects decisive actions" from UNESCO following the attack.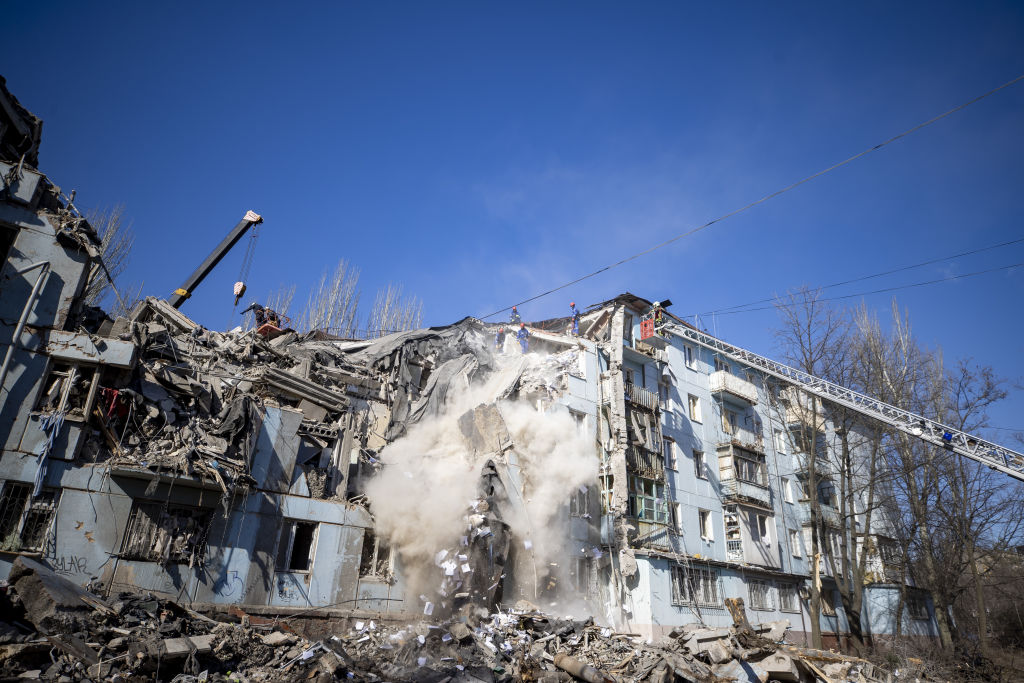 Lviv Oblast is located at the opposite end of Ukraine from the front line, in western Ukraine and bordering Poland. While Lviv is not a frequent target of Russian attacks, Russian forces have occasionally struck the region's critical infrastructure since the start of the all-out war.
Zelensky visits Bulgaria, Czechia ahead of the NATO summit
President Volodymyr Zelensky arrived in Sofia, Bulgaria, on July 6 to discuss military support for Ukraine and the upcoming NATO summit in Vilnius.
During the visit, Zelensky met with Bulgarian Prime Minister Nikolai Denkov and signed a joint declaration affirming Bulgaria's support for Ukraine to join NATO "as soon as conditions allow." The declaration also expressed Bulgaria's readiness to continue aiding Ukraine both via NATO and at the bilateral level, according to Presidential Office deputy head Ihor Zhovkva.
Bulgaria recognized that Ukraine's NATO accession is "the only way to ensure a sufficient level of security both for Ukraine and the entire Euro-Atlantic family."
According to Zhovkva, Bulgaria is the 22nd country to sign the declaration of support for Ukraine's NATO aspirations.
Zelensky's visit comes as Kyiv is actively trying to mobilize additional support for Ukraine's membership bid ahead of the next NATO summit in Vilnius on July 11-12. Ukraine hopes to receive a "clear signal" from allies regarding its membership prospects at the summit.
In Bulgaria, Zelensky also met with the country's president, Rumen Radev. The two discussed, among other key topics, the Ukrainian peace formula, cooperation in the Black Sea region, and Russia's potential attack on the Zaporizhzhia Nuclear Power Plant.
However, according to Politico, Zelensky also disagreed with Radev over his negative stance on arming Ukraine and criticized him for describing Russia's all-out war against Ukraine as a "conflict." Zelensky also dismissed Radev's suggestions for a "diplomatic fix," arguing that military aid to Kyiv is a better option than letting the "war come to you."
Radev has been accused of having a pro-Russia stance and called Crimea "Russian" during a 2021 presidential debate. He has also consistently opposed providing large-scale defense assistance to Ukraine.
However, Bulgaria's new government, formed in early June under Denkov, appears to be taking active steps to help Ukraine repel Russian aggression: In late June, the country announced its second military aid package for Ukraine.
Speaking at a press conference in Sofia, Zelensky said that Russian propaganda has made some "particularly absurd and dangerous claims" about assistance to Ukraine.
"One of them is the claim that helping Ukraine, whether with weapons or sanctions, is allegedly making this war longer and is not helping to restore security," Zelensky said.
"The reality speaks for itself: We were able to significantly reduce the scale of this war primarily thanks to the weapons we receive," he added, thanking Bulgaria for its defense cooperation.
According to local media, Zelensky landed in Prague, Czechia later on July 6.
From the airport, the president left for Prague Castle, where he is expected to meet with Czech President Petr Pavel, Prime Minister Petr Fiala, top officials, and parliament members.
Zelensky announced his visit to Czechia earlier in the day, saying the "focus" of the trip is to discuss defense assistance for Ukraine and the upcoming NATO summit, among other topics.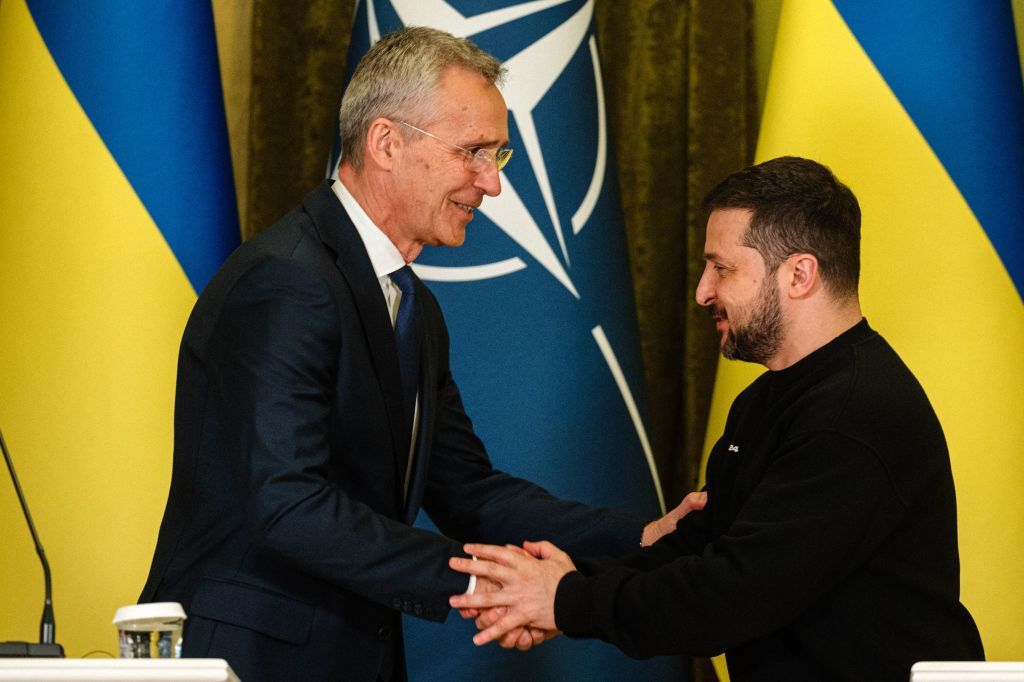 Ukraine returns 45 POWs, 2 deported children from Russian captivity
Forty-five Ukrainian prisoners of war (POW) and two forcibly deported children returned to Ukraine from Russian captivity on July 6, the Coordinating Headquarters for the Treatment of Prisoners of War reported.
The freed prisoners include two civilians, as well as personnel from Ukraine's Armed Forces, Territorial Defense Forces, National Guard, border guards, and a navy soldier, the headquarters said, adding that most are privates and sergeants.
Those captured had reportedly defended Mariupol and fought in Donetsk, Zaporizhzhia, Kharkiv, and Kherson oblasts. Among the released POWs were two people who had been considered missing.
The returned civilians were an employee of the Azovstal plant in Mariupol and an activist from Kherson.
The headquarters reported they had arranged the return of two more illegally deported children in cooperation with Ombudsman Dmytro Lubinets. According to the report, the children's mother is a combat medic who was released from Russian captivity earlier in October 2022.
Later in the day, Lubinets posted photographs of the family's long-awaited reunion on Telegram: "Today, a mother and two children who were with their great-grandfather in the temporarily occupied territory were reunited."
According to the government's portal "Children of War," Russia has abducted or forcibly moved 19, 493 Ukrainian children since the beginning of the full-scale invasion. Only 380 children have been brought back as of July 6.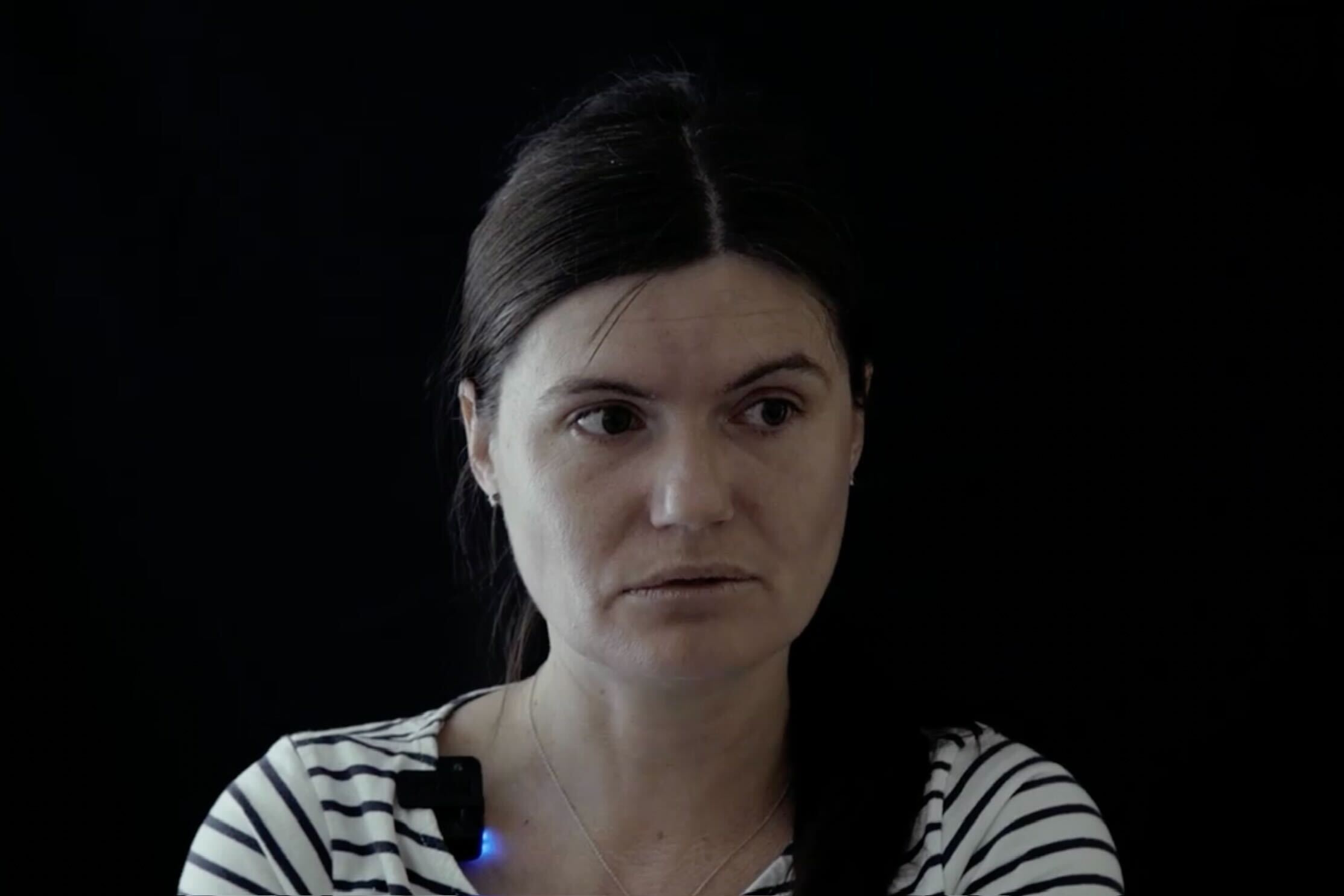 Intelligence chief says threat of Russian terror attack on Zaporizhzhia nuclear plant 'going down'
Ukraine's military intelligence chief Kyrylo Budanov told The Times on July 6 that the danger of a possible Russian terrorist attack at the occupied Zaporizhzhia Nuclear Power Plant is decreasing.
"We are doing certain actions in this area, both public and not public, and I think now that the danger of an artificial technogenic catastrophe is quietly going down," Budanov said.
Budanov's statement comes after Ukraine's officials, including President Volodymyr Zelensky, have been warning for the past weeks that Russia is planning an attack against the occupied nuclear power station to leak radiation.
Earlier on July 4, the General Staff of Ukraine's Armed Forces warned that a Russian terrorist attack could happen "in the near future," adding that Russian forces have possibly planted explosive devices on the roofs of the third and the fourth reactors.
After inspecting parts of the station, the International Atomic Energy Agency (IAEA) said they had not yet found any explosives. However, on July 5, IAEA chief Rafael Grossi said that the experts have yet to be granted access to the reactors' rooftops.
The Zaporizhzhia Nuclear Power Plant, the largest nuclear power station in Europe, has been under Russian occupation since March 2022. Russian forces have since been using Europe's largest nuclear power plant as a military base to launch attacks against Ukrainian-controlled territory.
On July 4, Zelensky said that the international leaders should show Moscow they are ready to respond to Russia's potential attack on the Zaporizhzhia Nuclear Power Plant.
"Now the whole world must realize that common security depends entirely on global attention to the occupiers' actions at the station," he said.