This audio is created with AI assistance
Key developments on July 5:
Military says Ukraine's counteroffensive going as planned, full potential yet to come
IAEA finds no explosives at Russian-shown parts of occupied Zaporizhzhia nuclear plant
Lithuanian president: Ukraine will not be disappointed at upcoming NATO summit
General Staff: Nuclear weapons in Belarus currently 'unlikely'
The International Atomic Energy Agency's (IAEA) experts have not found explosives during their recent inspections of parts of the Russian-occupied Zaporizhzhia Nuclear Power Plant.
However, the on-site experts haven't yet received access to the rooftops of reactor units three and four, as well as parts of the turbine halls and the cooling system, according to the IAEA's July 5 press release.
Director General Rafael Grossi emphasized the importance of IAEA experts being able to inspect all parts of the nuclear power plant. "With military tension and activities increasing in the region where this major nuclear power plant is located, our experts must be able to verify the facts on the ground."
"Their independent and objective reporting would help clarify the current situation at the site, which is crucial at a time like this with unconfirmed allegations and counter-allegations," added Grossi.
In recent weeks, Kyiv has warned that Russian troops are preparing to sabotage the  Zaporizhzhia Nuclear Power Plant.
According to the Ukrainian military, Russian forces have placed objects similar to explosive devices on the roof of the plant's third and fourth power units, possibly to simulate a Ukrainian attack.
On June 20, President Volodymyr Zelensky announced, citing intelligence data, that Moscow was considering a terrorist attack on the nuclear power plant through radiation leakage. Several days later, Ukraine's military intelligence chief Kyrylo Budanov told the New Stateman that Russia had completed preparations for the attack.
On July 1, Zelensky told Spanish reporters that another possibility was that Russian troops could give back the station under Ukrainian control after having mined it, only to blow it up remotely.
Russian forces have occupied the Zaporizhzhia plant, the largest nuclear plant in Europe, since March 2022. They have used it as a military base to launch attacks at Ukrainian-controlled territory across the Dnipro River.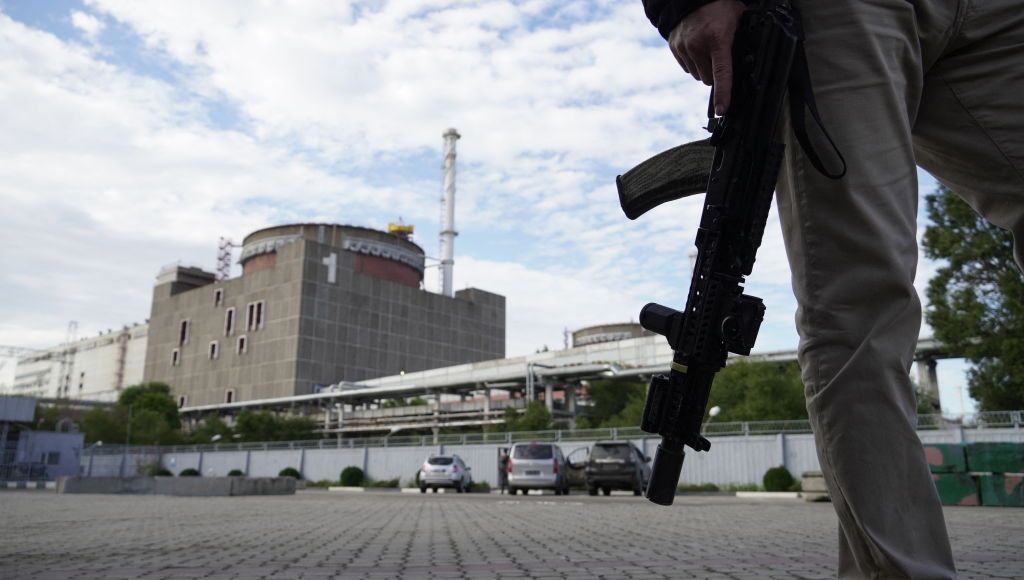 Military says Ukraine's counteroffensive going as planned, full potential yet to come
Ukrainian commanders said, as cited by ABC News, that the country's long-awaited counteroffensive is developing according to the plan, but the military has not yet deployed its full potential.
General Oleksandr Syrskyi, commander of the Ukrainian Ground Forces, expressed confidence that Ukraine would be able to liberate Bakhmut amid reports on the military's advances on the city's southern and northern flanks.
Meanwhile, General Oleksandr Tarnavskyi, who commands the troops in the south, told ABC News that among the factors complicating Ukraine's counteroffensive were Russia's strong defenses along the southern front line, secured by minefields and anti-tank weapons.
Earlier, Ukraine's Commander-in-Chief Valerii Zaluzhnyi criticized those who complain of the counteroffensive's "slow progress," adding that the costly operation is "not a show." According to Zaluzhnyi, Ukrainian forces advance "at least 500 meters" daily despite lacking critical F-16 fighter jets.
The Institute for the Study of War also wrote in its July 4 update that the current pace of Ukraine's counteroffensive does not indicate a stalemate or an inability to regain a large territory but rather displays a strategy of resource preservation instead of territorial acquisition.
At the moment, Ukraine's strategic goal is the "maximum destruction" of Russian manpower and equipment, commented National Security and Defense Council Secretary Oleksii Danilov.
Deputy Defense Minister Hanna Maliar said on July 3 that Ukranian troops had regained 37.4 square kilometers of land over the previous week.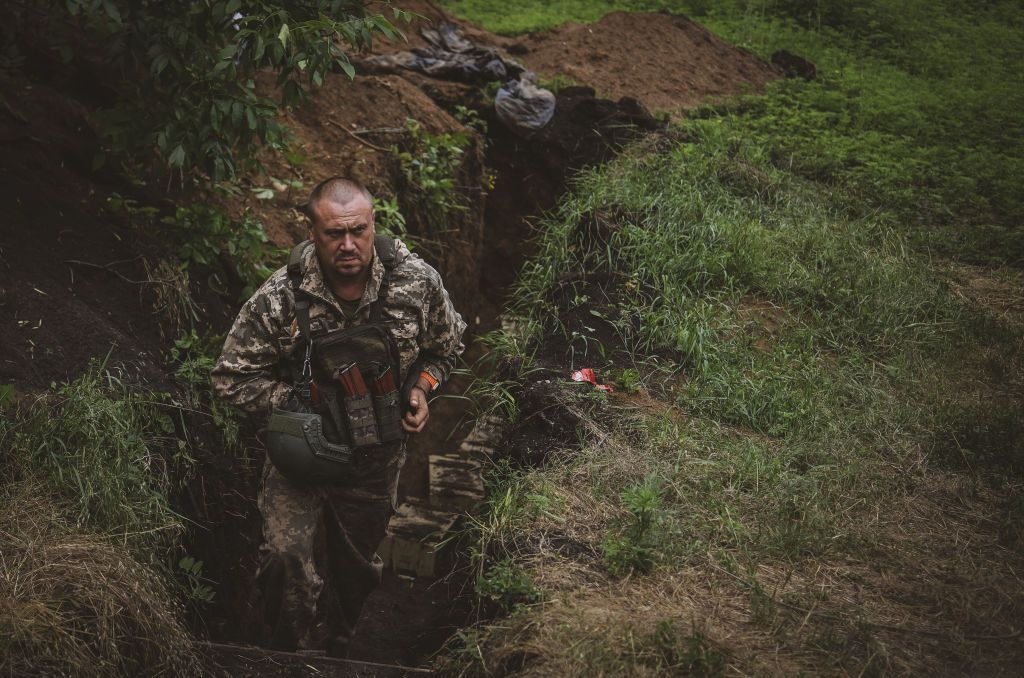 Lithuanian President: Ukraine will not be disappointed at upcoming NATO summit
Lithuanian President Gitanas Nauseda told LRT on July 5 that while Ukraine probably won't get all its wishes fulfilled, it will not be disappointed at the upcoming NATO summit in Vilnius.
Nauseda, though, couldn't say whether Kyiv would receive any form of an invitation to join NATO after Russia's war ends since the subject is still being discussed within the alliance.
"There are definitely not one, not two, not even four countries that would like a broader statement, and right now, there is a dialogue between such countries and more cautious countries, and I hope it will end in a mutually acceptable way," the president added.
Ukraine applied for fast-track NATO accession in September 2022. Admitting that the country is unlikely to join the alliance before the war finishes, the Ukrainian leadership has repeatedly called for a "clear signal" on the membership during the NATO summit on July 11-12.
However, NATO member states remain divided on the topic. Some allies, mainly in Central and Eastern Europe, are pushing for a clear offer to be presented to Kyiv at the meeting, including a simplified accession process, while others prefer long-term security guarantees that would prevent future Russian aggression.
Estonian Prime Minister Kaja Kallas told the Financial Times on July 5 that the discussions on security commitments to Ukraine might "blur" the talks on the country's NATO accession.
In an interview with CNN on July 3, Zelensky urged U.S. President Joe Biden to invite Ukraine to join NATO immediately, arguing that Biden's support would be crucial to Ukraine becoming the alliance's member.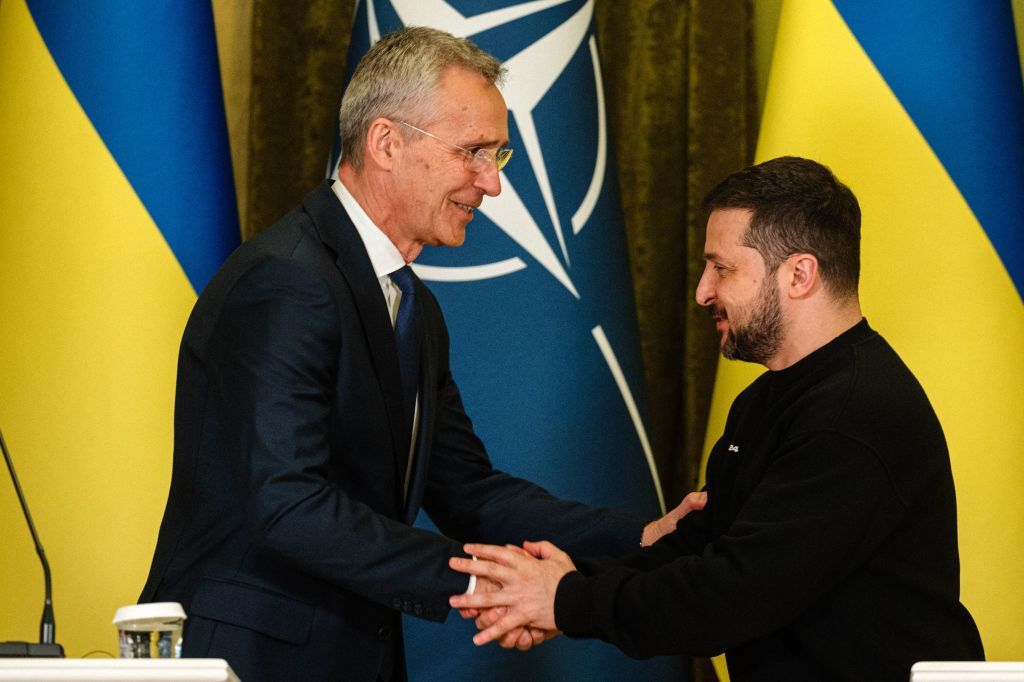 General Staff: Nuclear weapons in Belarus currently 'unlikely'
The presence of Russian tactical nuclear weapons on Belarus' territory is currently unlikely, General Staff Deputy Chief Oleksii Hromov told Ukrinform on July 5.
"It is necessary to create special conditions for the storage of nuclear munitions, to deploy a base for their maintenance. This is a very complex technological process," said Hromov.
At the same time, the official noted that it is difficult to evaluate the risks of Russia using nuclear weapons considering its absolute contempt for international law, as evidenced by Russia's destruction of the Kakhovka dam on June 6.
Russian Defense Minister Sergei Shoigu and his Belarusian counterpart Viktor Khrenin signed an agreement on placing Russian non-strategic nuclear weapons on Belarusian territory on May 25. Shoigu reportedly said that control over the weaponry would remain with Moscow.
On June 13, Belarusian dictator Alexander Lukashenko claimed that his country had already received the first weapons shipment from Russia. His Russian counterpart reiterated the claim on June 16.
However, Ukraine's military intelligence said on June 20 that Russia hadn't yet delivered "a single nuclear warhead," and the preparation for "possible transfer" was ongoing.