This audio is created with AI assistance
Key developments on Sept. 20:
Ukrainian military claims successful strike on Black Sea Fleet command post near Sevastopol
Russia attacks Ukraine with 24 drones overnight, oil depot hit in Kremenchuk
Planned $325 million US military aid package for Ukraine not to include ATACMS
ISW: Russian forces sustaining higher casualties in western Zaporizhzhia Oblast
Russian airbase hit by sabotage attack, military intelligence agency says
Russian Su-34 jet reportedly crashes in Voronezh
Fire breaks out near Sochi International Airport
Ukraine hit a Russian Black Sea Fleet command post near occupied Sevastopol in Crimea, the military's Strategic Communications Directorate reported on Sept. 20.
Sevastopol, in the southeastern part of occupied Crimea, hosts Russia's Black Sea Fleet headquarters.
The footage published online shows explosions near the Russian airbase Belbek, north of Sevastopol.
Ukraine's military hasn't specified the extent of the damage.
Mikhail Razvozhaev, the Russian official leading the occupation authorities in Sevastopol, said it was a Ukrainian drone attack, claiming the Russian air defense downed the loitering munition.
No casualties have been reported.
Since August 2022, explosions in Russian-occupied Crimea have been reported regularly.
In recent months, there were several high-profile strikes on Russian forces in the area, including using marine drones and missiles on Sept. 13 that damaged landing craft, a submarine, and port infrastructure in Sevastopol.
In addition, Ukraine's military intelligence reported on Sept. 20 that the ICEYE satellite purchased via a Ukrainian crowdfunding campaign last year had a "very important role" in the Sept. 13 Sevastopol attack.
The Russian landing craft was "functionally destroyed," and the submarine suffered "catastrophic damage" in the attack, according to U.K. intelligence.
Military intelligence said that Sept. 20 marks a year since Ukraine received the satellite, allowing the Ukrainian military to "receive radar satellite imagery on critical locations."
Until the purchase of the ICEYE satellite, Ukraine did not have its own satellite in orbit and, therefore, relied on satellite imagery from its allies for the first six months of the full-scale Russian invasion.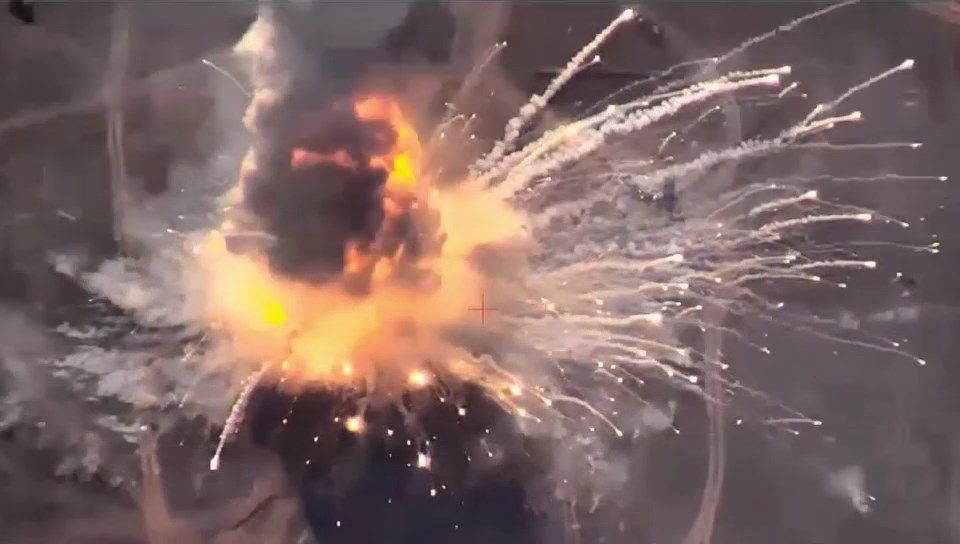 Meanwhile in Russia
Russian state-owned media reported that a fire had broken out in Sochi, a city on the Black Sea shore, near an oil depot and local airport on Sept. 20.
A tank with diesel fuel exploded, creating a fire 96 square meters in size, according to the report.
Footage published online showed flames and smoke billowing into the early morning sky.
It is currently unclear what caused the explosion, and no casualties have been reported.
Over 1,100 kilometers north of Sochi, a Russian Su-34 supersonic jet crashed in the Voronezh region on the morning of Sept. 20, Russian state media reported.
The aircraft crashed in a field following the ejection of both crew members, state media said, citing the Russian Defense Ministry.
Russian telegram channel Baza said that preliminary data pointed to the crash being caused by a failure of the aircraft's landing gear.
The Su-34 is a fighter-bomber aircraft able to hit targets up to 900 kilometers away while carrying 12 metric tons of bombs and missiles.
In neighboring Belgorod and Oryol regions, the Russian air defense downed two loitering munitions overnight, the Russian state news agency reported, citing the Russian Defense Ministry.
Moscow blamed Ukraine for launching drones. Ukraine hasn't commented on the claim.
No damage to infrastructure or casualties were reported due to the alleged incidents.
Meanwhile, "unknown saboteurs" have seriously damaged two planes and a helicopter at Chkalovsky Military Air Base in Moscow Oblast, Ukrainian military intelligence reported on Sept. 20.
Russia is investigating how saboteurs managed to enter the "closely guarded" airfield, which is 25 kilometers northeast of Russia's capital, and damage an An-148 transport jet and an Il-20 surveillance aircraft.
A second An-148 that was parked in the vicinity received "minor damage," military intelligence said.
One Mi-28N attack helicopter was also seriously damaged, military intelligence said, adding that this helicopter was "actively involved in shooting down attack drones over Moscow region."
The Russian authorities frequently claim that drones are shot down over Moscow Oblast.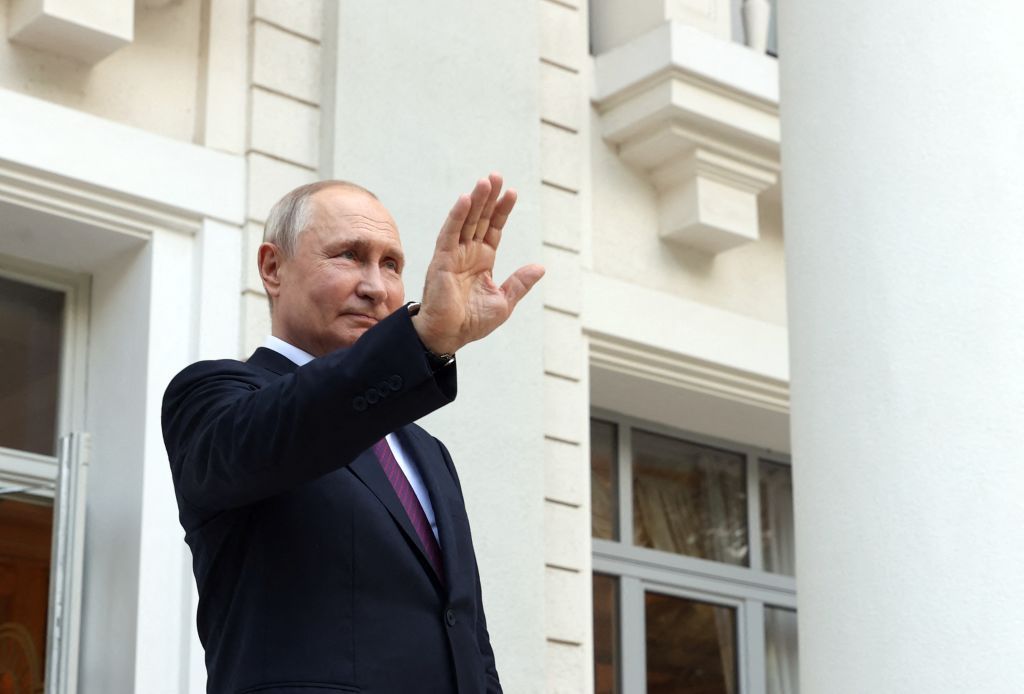 Russian attacks
Russian forces launched 24 Shahed loitering munitions against Ukraine overnight on Sept. 20. The air defense downed 17 of them, the Air Force reported.
Kamikaze drones were shot down in Sumy, Poltava, Kirovohrad, and Dnipropetrovsk oblasts, according to the report.
One drone struck an oil refinery in Kremenchuk in Poltava Oblast, causing a fire, the Air Force said.
Poltava Oblast Governor Dmytro Lunin reported on Telegram that emergency services are at the oil refinery.
In total, Russian forces launched 72 air strikes and 35 multiple rocket launcher attacks across Ukraine over Sept. 20, the General Staff of Ukraine's Armed Forces reported in its evening update.
Meanwhile, Russian losses in Zaporizhzhia Oblast have significantly increased in recent days following intense fighting during the Ukrainian counteroffensive in the southeastern axes, the Institute for the Study of War (ISW) reported in its latest update.
Colonel Oleksandr Shtupun, a spokesman for Ukraine's Tavria Forces, said Russian forces took 313 casualties on Sept. 18 and that this is significantly higher than estimated losses in the previous two days, which were roughly 200 soldiers each day.
According to Shtupun, Russian Airborne forces are conducting defensive operations in the area, while the Storm-Z unit, composed of recruited inmates, arrived to support the Russian airborne troops.
ISW has previously reported that units of Russia's 7th Guards Mountain Airborne Division and the 76th Guards Airborne Division were conducting counterattacks near liberated Robotyne village in Zaporizhzhia Oblast, likely resulting in high casualties.
ISW assesses the Storm-Z units to have limited combat effectiveness and will "likely provide the Russian defense in western Zaporizhzhia Oblast with marginal combat power."
More aid, no ATACMS
U.S. President Joe Biden will soon announce a new military aid package for Ukraine worth $325 million, including more cluster munitions but not the much-desired ATACMS long-range missiles, Reuters reported on Sept. 20, citing a U.S. official.
The U.S. president will present the latest tranche on Sept. 21 when his Ukrainian counterpart Volodymyr Zelensky visits Washington, D.C., as part of his U.S. trip, the news agency said.
Aside from cluster munitions for 155 mm howitzers, Washington also plans to send Avenger short-range air defense systems using Stinger missiles, TOW and AT4 anti-tank weapons, GMLRS rockets for HIMARS systems, Javelin anti-tank missiles, and other equipment, the unnamed source told Reuters.
However, the content of the package is still being finalized and could change, according to the report.