This audio is created with AI assistance
Key development on Aug. 26-27:
ISW: Ukrainian forces within striking distance of next layer of Russian defenses in Zaporizhzhia Oblast
Ukraine increases drone attacks on Russia
Official: New Ukrainian-made missile used to strike Crimea
UK Defense Ministry: Ukraine, Russia fight over strategically important Black Sea gas platforms
Media: Nearly 100 Leopard 1 tanks stored in the open as Switzerland rejects transfer to Ukraine
Russian attacks kill 6, injure at least 7 in Ukraine over past weekend
Russia has concentrated over 100,000 troops in the Kupiansk-Lyman direction of the front, Eastern Force Grouping press officer Illia Yevlash said on Aug. 27.
These troops have significantly intensified their rate of shelling and airstrikes against Ukrainian positions in Kharkiv and Donetsk oblasts, according to Yevlash.
He said there are 45,000 soldiers specifically attacking towards Kupiansk and 48,000 towards Lyman from the occupied Luhansk Oblast.
Both these towns had been occupied by Russian forces before being liberated last year.
In recent months, Russia has increased pressure on this part of the front. Troops near Kupiansk who spoke to the Kyiv Independent said that Russia was intensifying its offensive in the area.
British intelligence reported that Ukraine's counteroffensives to the south and around Bakhmut are putting Russian troops there under strain. However, around Lyman and Kupiansk, Russians are making progress.
Russia may try to advance towards the Oskil River and create a buffer zone for occupied Luhansk Oblast.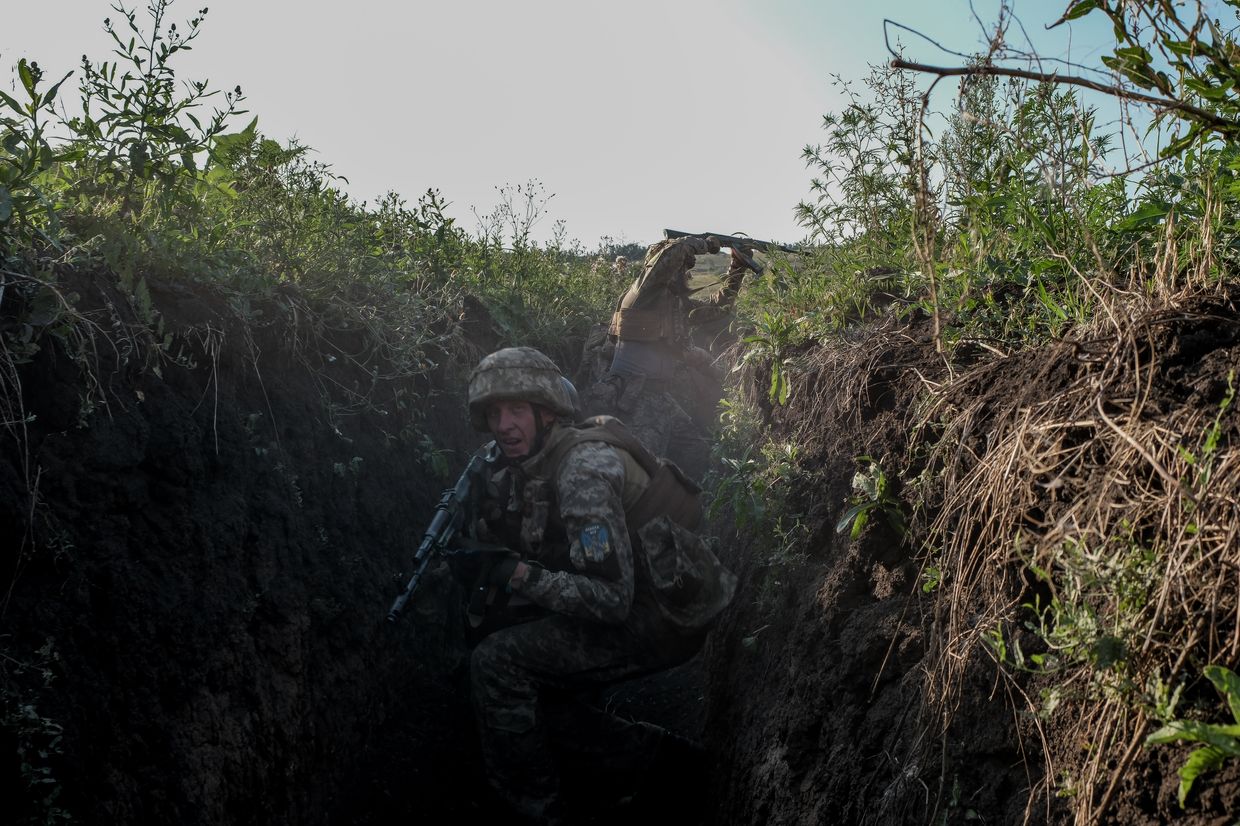 ISW: Ukrainian forces within striking distance of next layer of Russian southern defenses
Ukrainian forces have made tactically significant gains in western part of Zaporizhzhia Oblast, attacking through some of the most challenging Russian fortifications, the Institute for the Study of War reported in its daily briefing on Aug. 26.
Earlier U.S. Joint Chiefs Chairman Mark Milley said the Ukrainian troops have managed to attack through Russia's main defensive belt.

CNN and Reuters reported that there are signs Ukrainian troops have broken through Russian defenses along the southern front and may be able to advance more quickly.

Russian sources claimed Ukrainians were attacking toward the rear defensive lines near Verbove.

Ukrainian forces now appear within striking distance of the next series of prepared Russian defensive positions, which may be weaker than the previous set of Russian defenses but still pose a significant challenge, according to the ISW.
Russia's defensive lines are the most layered and formidable in Zaporizhzhia Oblast, as the occupying force prepared to thwart expected Ukrainian drives towards occupied Melitopol and Berdiansk.
After reportedly taking multiple casualties and losing numerous tanks and vehicles while attacking through dense Russian minefields over the past two months, Ukrainian forces secured at least part of the village of Robotyne and the area around it.
The recapture of Robotyne is an important step toward Melitopol.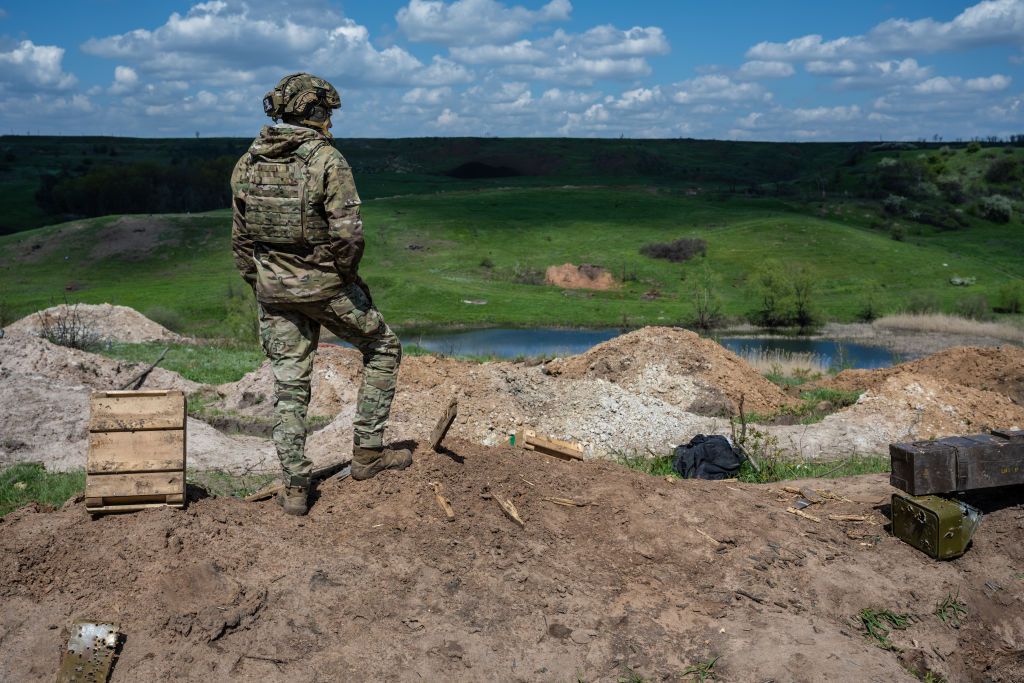 Ukraine attacks Russia with drones
Ukrainska Pravda reported on Aug. 27 that its source in the Security Service of Ukraine (SBU) confirmed the agency had launched 16 drones at an airfield in Russia's Kursk region overnight.
The source said that the drones destroyed four Su-30 aircraft and one MIG-29. An S-300 complex radar and two Pantsir missile systems were also hit.
Earlier on Aug. 27, Roman Starovoyt, the governor of Kursk region, said that a drone flew into a residential building in the city.
Starovoyt published photos that showed minor damage caused to a building but said nobody was injured.

Russian defense officials reported explosions overnight in Kursk, saying that air defense was at work.
However, Ukrainska Pravda's source in the SBU said that almost "all drones reached their targets."
The governor of Russia's Bryansk region, Alexander Bogomaz, wrote on Telegram that Russian air defense shot down a drone in the region on the evening of Aug. 26.
According to the post, the drone fell over the Trubchevsk district.
No casualties were reported.
Earlier today, the governor of Russia's Belgorod region, Vyacheslav Gladkov, claimed that Russian air defenses downed a drone approaching the city of Belgorod.
Later in the day, Gladkov claimed that a Ukrainian drone had targeted the village of Shchetinovka, killing a civilian man.
The city of Belgorod is located less than 35 kilometers from Ukraine's border.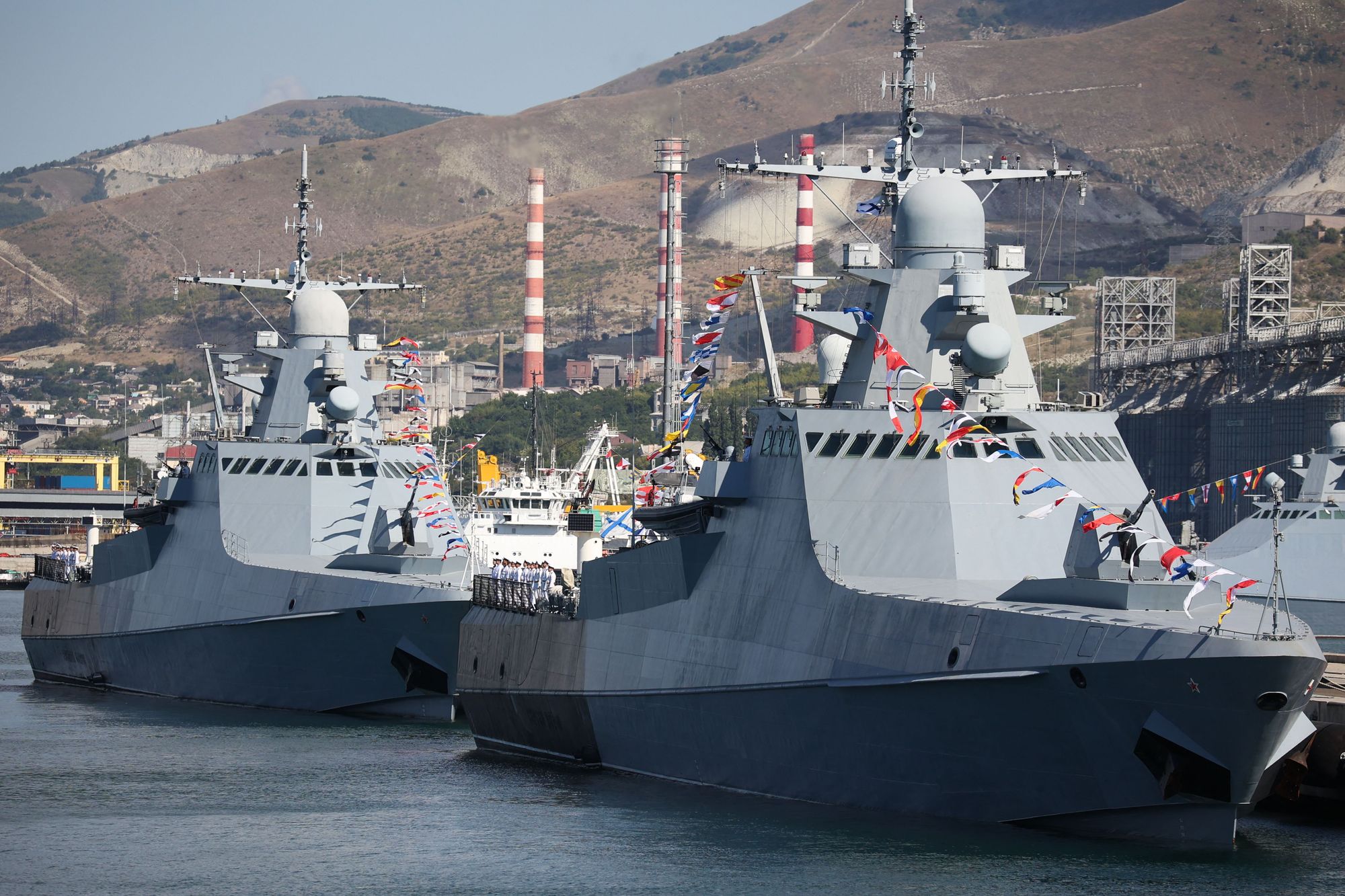 Multiple isolated drone attacks have occurred on Russian soil since Moscow unleashed its full-scale invasion of Ukraine in late February last year.
These attacks appear to primarily focus on disrupting the infrastructure that supports the logistics of the Russian military. Kyiv has not claimed responsibility for most of these attacks.
On Aug. 20, Gladkov claimed 12 drones were shot down approaching Belgorod.
His claims, however, contradicted the Russian Defense Ministry's claim that air defense had shot down three Ukrainian loitering munitions over the Belgorod region in an alleged two-wave attack on the same day.
Meanwhile, Ukrainian air defense shot down four cruise missiles over central and northern Ukraine overnight on Aug. 27, the Air Force reported in a brief morning statement.  

The downed missiles were all from the Kh series, including Kh-101, Kh-55, and Kh-555 variants. A total of eight airborne targets were being tracked, after they were fired from five Russian aircraft.
No direct hits were observed, according to the Air Force briefing. The attacks were likely directed at Kyiv.
In Kyiv Oblast, fragments of destroyed missiles rained down, damaging 10 private homes. Two people were injured and treated on site.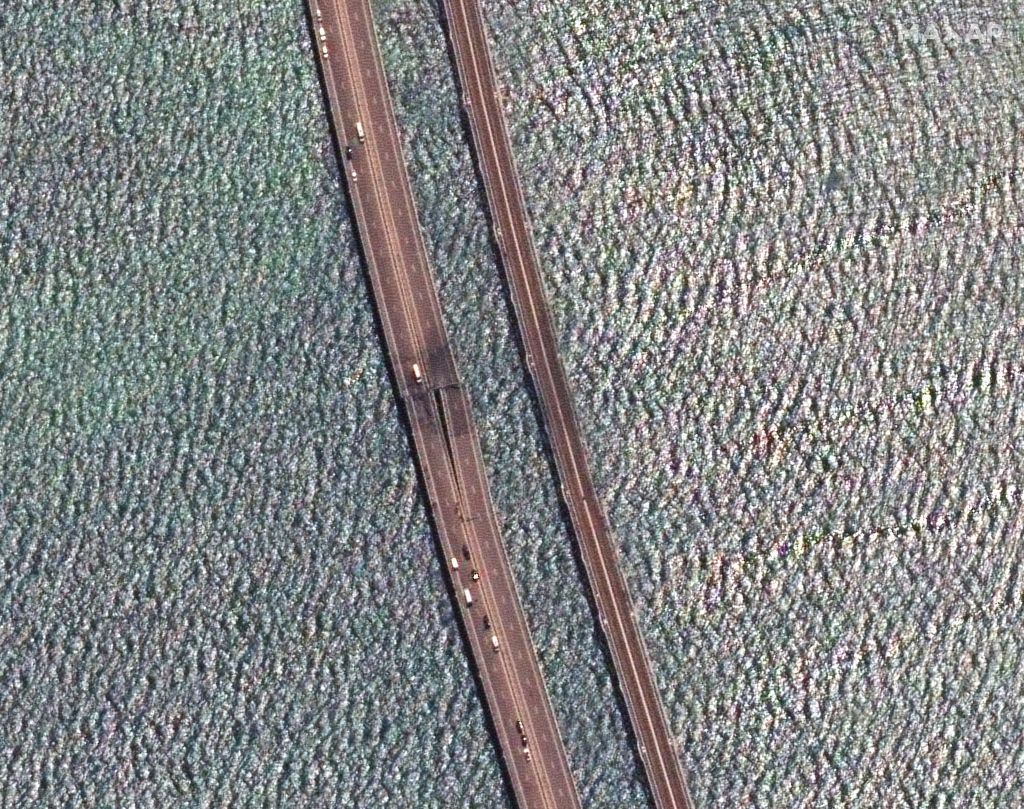 UK Defense Ministry: Ukraine, Russia fight over strategically important Black Sea gas platforms
Skirmishes between Ukraine and Russia's maritime and air forces are unfolding over strategically important gas and oil platforms in the Black Sea, the U.K. Defense Ministry wrote in its intelligence update on Aug. 27.
When Russia illegally annexed the Crimean Peninsula in 2014, occupation authorities seized control of the platforms the Chornomornaftogaz company operates.
According to the U.K. Defense Ministry, Ukraine has launched strikes against several Russian-controlled platforms since the start of the full-scale invasion in February 2022. Both Russia and Ukraine have also periodically held them with troops.
A Russian combat jet shot at a small Ukrainian military boat operating near a platform in the northwest area of the Black Sea last week, the U.K. Defense Ministry added.
The ministry wrote that the platforms contain valuable natural resources and can "also be used as forward deployment bases, helicopter landing sites, and to position long-range missile systems," underlying the strategic influence of controlling them.
Media: Nearly 100 Leopard 1 tanks stored in the open as Switzerland rejects transfer to Ukraine
Almost 100 Swiss-made Leopard 1 tanks are being stored out in the open in Italy following Switzerland's refusal to allow their transfer to Ukraine, Swiss public broadcaster RSI reported on Aug. 26.
The Swiss company that owns the tanks, RUAG, wanted to sell the tanks to Germany for Ukraine but the Swiss government blocked the sale.
Earlier this summer, European Pravda reported that 96 non-operational Leopard 1 tanks that were designated to be sent to Germany to be modernized and delivered to Ukraine were blocked by Switzerland over the country's neutrality policy.
In an address to Switzerland's parliament on June 15, President Volodymyr Zelensky brought up the ongoing debate in the Swiss parliament on the re-export of the Swiss weapons arsenal, reminding Ukraine's own need for military aid.
According to RSI, several countries, including Germany, the Netherlands, and Denmark, planned to purchase these tanks from RUAG and deliver them to Ukraine.
A contract obtained by RSI revealed that RUAG planned to sell them to Rheinmetall, but the contract was rejected by the Swiss government.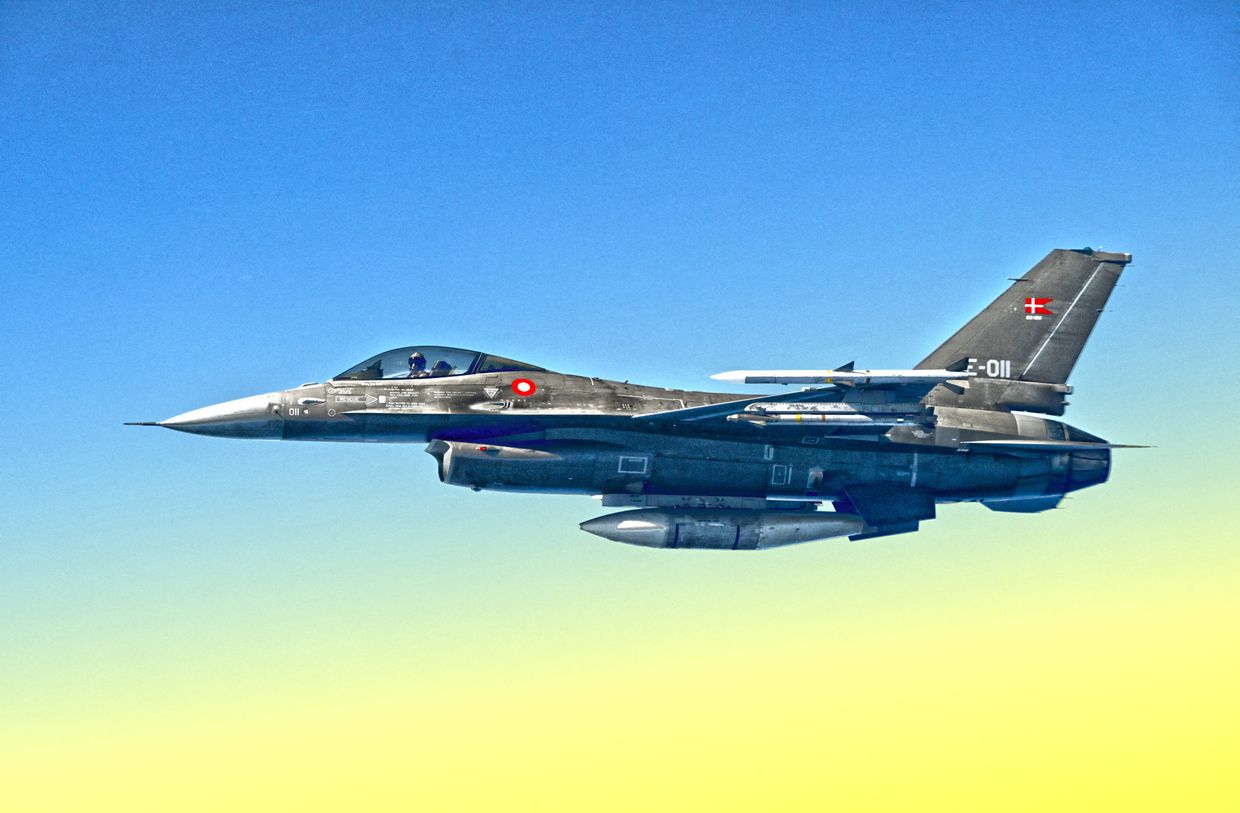 Official: New Ukrainian-made missile used to strike Crimea
The Aug. 23 strike on a Russian anti-aircraft system in Crimea used a "new, completely modern" Ukrainian missile, Oleksiy Danilov, secretary of the National Security and Defense Council, said on Aug. 26.
Danilov was speaking to Ukrainske Radio about the attack on the missile defense system in Olenivka on the northwestern tip of Russian-occupied Crimea.
The Ukrainian-made missile worked "flawlessly," he said.
The blast wiped out a Russian S-400 air defense system. According to Ukrainian intelligence, the entire system and all missiles and personnel were destroyed.
The S-400 anti-aircraft system could strike targets in air, on land, and at sea, and had the ability to hit aerial targets up to 400 kilometers away.
The day after the strike, Ukrainian forces landed in Maiak, five kilometers from Olenivka. They raised the Ukrainian flag as part of a joint operation between the Navy and intelligence units.
A radar base and radio engineering troop base for the Russian Aerospace Forces, the air and space branch of the Russian military, are located near Maiak.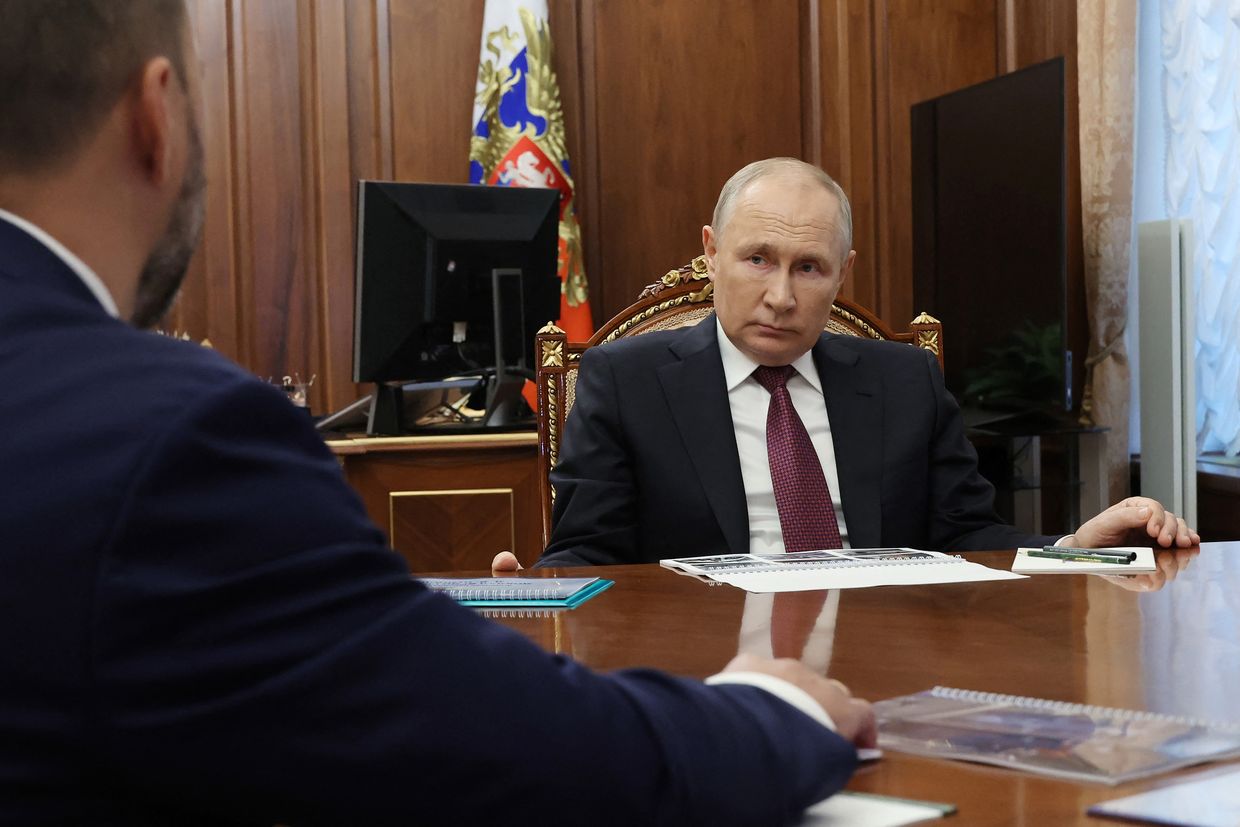 Russian attacks kill 6 in Ukraine over past weekend
According to regional governors, Russian forces targeted Kharkiv and Kherson oblasts on Aug. 27, killing three people and injuring two.
The Prosecutor General's Office reported that Russian forces shelled the city of Kherson on Aug. 27, killing a woman and injuring a man.
Kharkiv and Kherson oblasts are subjected to near-daily attacks by Russian forces.
Russian forces attacked over 100 settlements across seven Ukrainian regions, killing three civilians and injuring at least four others, regional authorities reported on Aug. 26.
On Aug. 26, Russian forces attacked 26 settlements in southeastern Zaporizhzhia Oblast, killing one civilian and injuring another in Mala Tokmachka village, Governor Yurii Malashko said in a Telegram post on Aug. 26.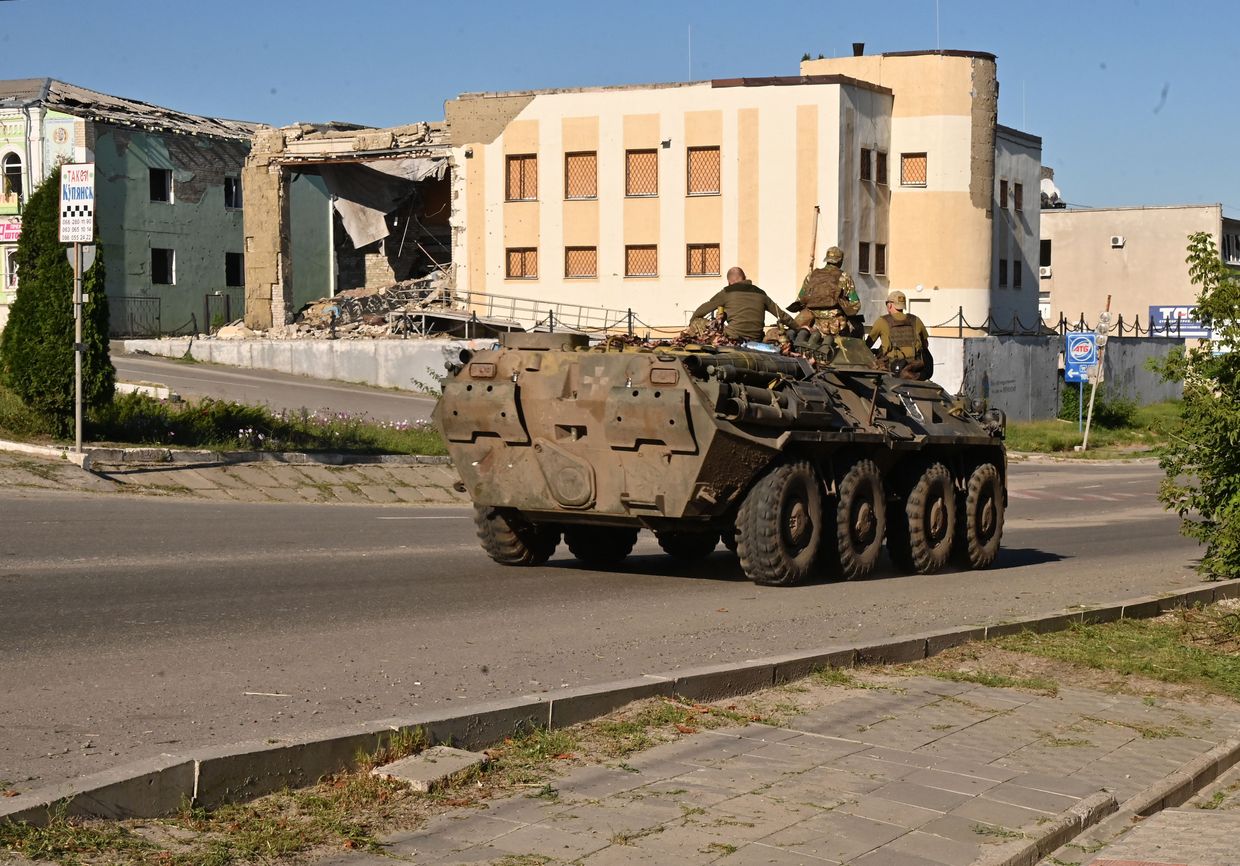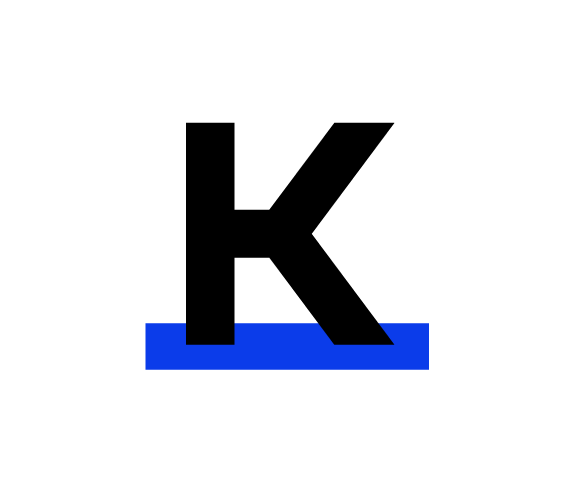 The Kyiv Independent news desk
We are the news team of the Kyiv Independent. We are here to make sure our readers get quick, essential updates about the events in Ukraine. Feel free to contact us via email with feedback and news alerts.