This audio is created with AI assistance
Key developments on Oct. 2:
Military intelligence reports Oct. 1 strikes on Russian plant disrupted missile manufacturing
Poland delivers refurbished Leopard 2 tanks to Ukraine
Minister: Units supported by 'Army of Drones' hit record number of Russian artillery over last week
Air Force: Ukraine downs 4 of 7 drones launched by Russia overnight
The Oct. 1 drone strikes on Russia's Smolensk significantly damaged the Smolensk Aviation Plant, which produced Kh-59 cruise missiles, Ukraine's military intelligence agency reported on Oct. 2.
The agency said that three out of the four drones launched struck the plant, significantly damaging and disrupting the manufacturing capabilities.
The Kh-59 missiles have a range of up to 280 kilometers, and have been regularly used for strikes against Ukraine.
Drone attacks have become commonplace both in the Russian-occupied territory of Ukraine and in Russia itself.
On Aug. 30, a drone strike destroyed four Il-76 aircraft in Pskov Oblast, and marine drones took part in a large-scale attack on a shipyard in occupied Sevastopol, Crimea, that damaged two Russian navy vessels.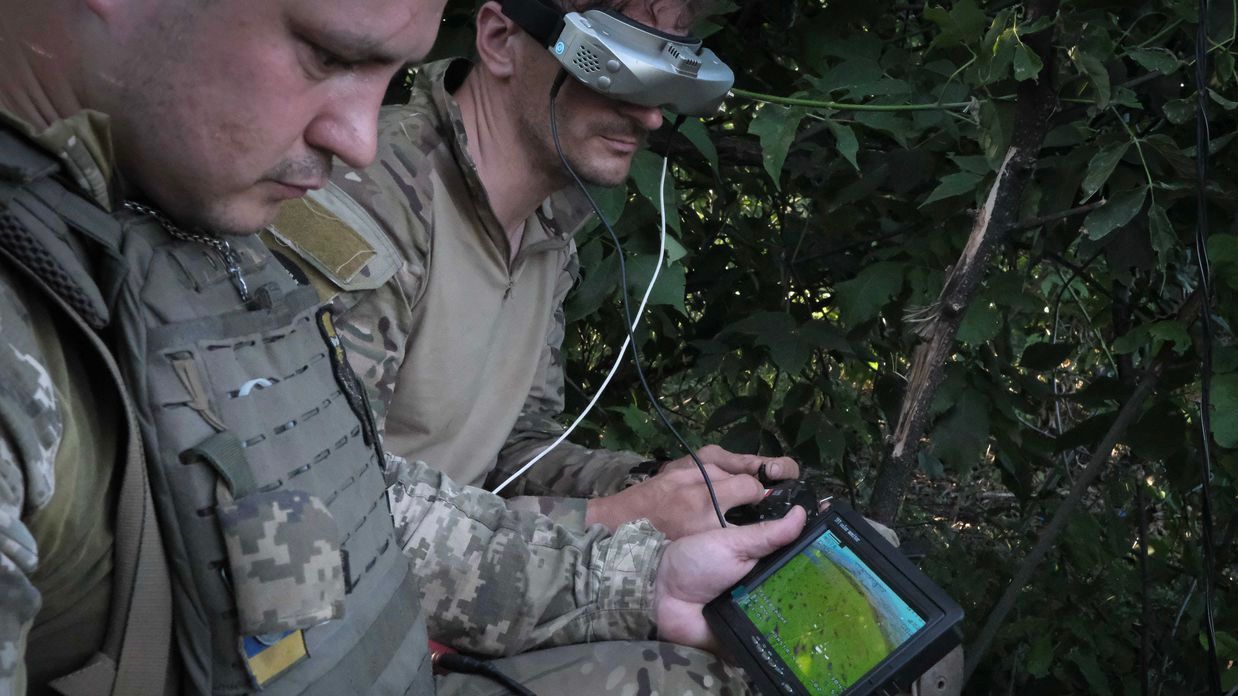 Poland delivers refurbished Leopard 2 tanks to Ukraine
The first package of Leopard 2 tanks has been returned to Ukraine after being repaired in Poland from battlefield damage, the Polish Armaments Group (PGZ) reported on Oct. 2.
More repaired tanks will continue to be delivered in the future, as others are still undergoing maintenance, according to the report.
Germany and Poland agreed on July 24 to establish a repair center for Leopard 2 tanks damaged in Ukraine.
It was previously reported that NATO planned to open a larger repair and maintenance facility in Poland for Ukrainian military hardware, primarily for tanks and armored vehicles.
Ukraine has not revealed the extent of its losses, and Germany said it has "no information" regarding the destroyed Leopards.
According to Forbes, only five of Ukraine's Leopard 2 tanks have been destroyed during the ongoing counteroffensive as of late August.
Ukraine launched its counteroffensive in early June in three main sectors in the east and southeast.
The losses occurred in the early weeks of the counteroffensive on the front line near the village of Robotyne in southeastern Zaporizhzhia Oblast.
Several of Ukraine's partners have provided Kyiv with Leopard 2 tanks, including Germany, Poland, Sweden, Spain, Portugal, Canada, and Denmark.
There are about 2,000 Leopard 2 tanks in Europe at varying levels of readiness, according to CNN.
Minister: Units supported by 'Army of Drones' hit record number of Russian artillery over last week
Ukrainian drone units supported by the "Army of Drones" initiative destroyed or damaged Russia's 69 towed artillery pieces and 17 self-propelled howitzers from Sept. 25 to Oct. 2, Digital Transformation Minister Mykhailo Fedorov reported.
He said this is a record number of Russian artillery struck over a week by drones procured through the initiative.
"More damaged artillery means fewer shells (fired at) our military positions and front-line cities," Fedorov said in a Telegram post on Oct. 2.
In addition to artillery, the drones hit a total of 220 pieces of Russian military equipment in the past week, including 33 tanks, 41 trucks, and 37 armored fighting vehicles.
Ukraine's "Army of Drones" is a joint initiative of the Digital Transformation Ministry and the governmental UNITED24 fundraising platform. It was launched in July 2022, with Star Wars actor Mark Hamill as the initiative's ambassador.
In addition to procuring drones, the initiative is tasked with repairing drones and training soldiers on operating them.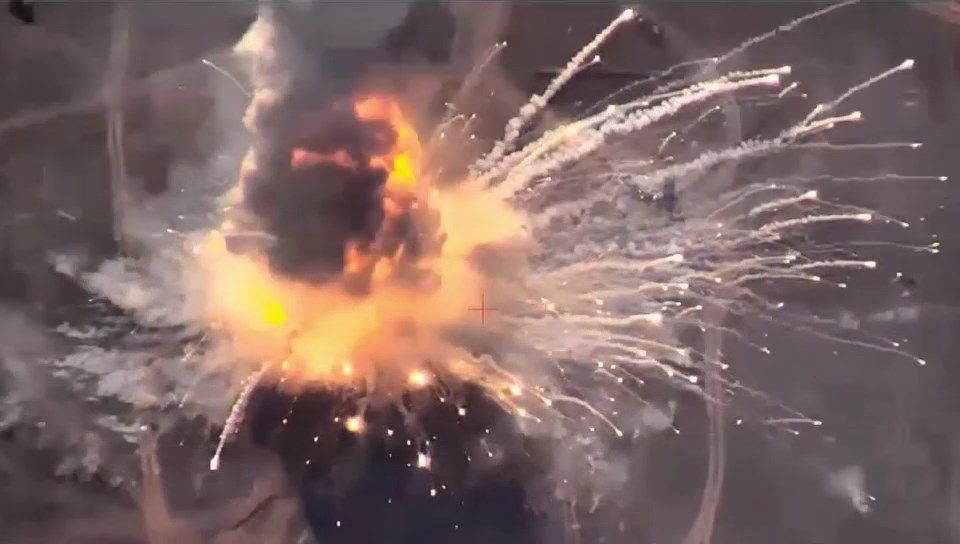 Air Force: Ukraine downs 4 of 7 drones launched by Russia overnight
Ukrainian forces shot down four of the seven Shahed-136/131 loitering munitions launched by Russia overnight, the Air Force reported on Oct. 2.
According to the report, Russian forces launched kamikaze drones from the southeastern direction, specifically from Primorsko-Akhtarsk in Russia's Krasnodar Krai.
Natalia Humeniuk, the spokesperson of the Southern Operational Command, reported that Russian forces launched only a small number of drones along an unusual route, likely in an attempt to locate Ukraine's air defense.
Three drones were shot down near Kryvyi Rih in Dnipropetrovsk Oblast, and one was destroyed over Kherson Oblast, she said.
However, some of the drones managed to hit their targets, Humeniuk added.
Damage was reported at an unspecified industrial facility, as well as at an agricultural company building in the Kherson district, according to the spokesperson.
The General Staff of Ukraine's Armed Forces said in its evening update that Russian forces also launched five missiles, 39 air strikes, and 20 attacks with multiple rocket launchers against the positions of Ukrainian troops and settlements across Ukraine on Oct. 2.
A Russian strike against a transport company in Kherson killed a police officer and injured three people, according to the authorities.
A guided Russian bomb stuck Kupiansk in northeastern Kharkiv Oblast, injuring two civilians, the Prosecutor General's Office reported following the attack.
Over the past day, Russian attacks against nine oblasts killed at least five civilians and injured at least 15 others, the regional authorities said early on Oct. 2.