This audio is created with AI assistance
Key developments on Aug. 17:
Ukraine extends martial law until Nov. 15
Ukrainian forces reportedly use cluster munitions to reclaim Urozhaine in Donetsk Oblast
Russia deports 450 more Ukrainian children, military says
Germany, Sweden send military aid to Ukraine
Azov Brigade deployed to Luhansk Oblast
Ukrainian forces continue their counteroffensive in three areas in the southeast and east of the country as Russian troops try to reclaim lost positions in some areas along the 1,200-kilometer-long front line.
Russian counterattacks failed near the newly liberated village of Urozhaine in Donetsk Oblast, Colonel Mykola Urshalovych reported on Aug. 17.
The 35th Separate Marine Brigade and other units reclaimed Urozhaine a day earlier. The General Staff reported an advance down the Mokri Yaly River on Aug. 17.
Urozhaine, which sits alongside the Morki Yaly River south of Velyka Novosilka, is the latest in a string of liberated settlements in the area since Ukraine launched its counteroffensive in early June.
Ukrainian forces likely used either U.S.-supplied cluster munitions or domestically-produced alternatives while liberating Urozhaine, CNN reported on Aug. 17, citing unnamed experts.
Drone footage of the battlefield around the settlement showed Russian soldiers retreating southward while under fire by what weapons experts identified as possible cluster munitions, according to CNN.
Cluster munitions scatter bomblets over a wide area, and its duds, or unexploded bomblets, can pose a danger to the civilian population in the area long after the hostilities end.
Ukraine's military hasn't commented on using cluster munitions while liberating Urozhaine, a small town now mostly abandoned that had a pre-war population just of 1,000 people.
Ukrainian forces also held back a Russian offensive in four other areas along the eastern front line, including Kupiansk, Lyman, Avdiivka, and Bakhmut, the General Staff reported in its evening update on Aug. 17.
The military reported 24 battles between Ukrainian and Russian troops in the area.
Support independent journalism in Ukraine. Join us in this fight.
Support us
Azov Brigade returns to eastern front line
The Azov Brigade of Ukraine's National Guard is now deployed to the eastern front line in Luhansk Oblast, Colonel Mykola Urshalovych told reporters at the Military Media Center on Aug. 17.
"The Special Operations Brigade 'Azov' has recovered and begun carrying out combat tasks in the area of the Serebrianskyi forest," the National Guard officer said, adding that the Azov Brigade is inflicting heavy losses on Russian troops and military hardware.
The Azov officers and soldiers symbolized Ukraine's resistance through their unwavering defense of the Azovstal steel plant, the last Ukrainian stronghold during the siege of Mariupol in Donetsk Oblast during the first three months of Russia's all-out war.
Russian forces eventually seized all of Mariupol and the Azovstal plant, defended by the Mariupol garrison, which included the Azov Brigade, marines, policemen, border guards, and other Ukrainian troops, by May 2022. All the remaining Azovstal plant defenders were captured as prisoners of the war.
Ukraine swapped around 200 troops for pro-Russian politician Viktor Medvechuk while five top commanders of the Azovstal garrison were exchanged for 55 Russian POWs last September. Under the original swap conditions, the top commanders were sent to Turkey to stay there until Russia's war ended.  
However, Ukraine managed to secure the return of the commanders back home in early July, namely Denys Prokopenko, Serhiy Volynskyi, Sviatoslav Palamar, Denys Shleha, and Oleh Khomenko, despite complaints by the Kremlin.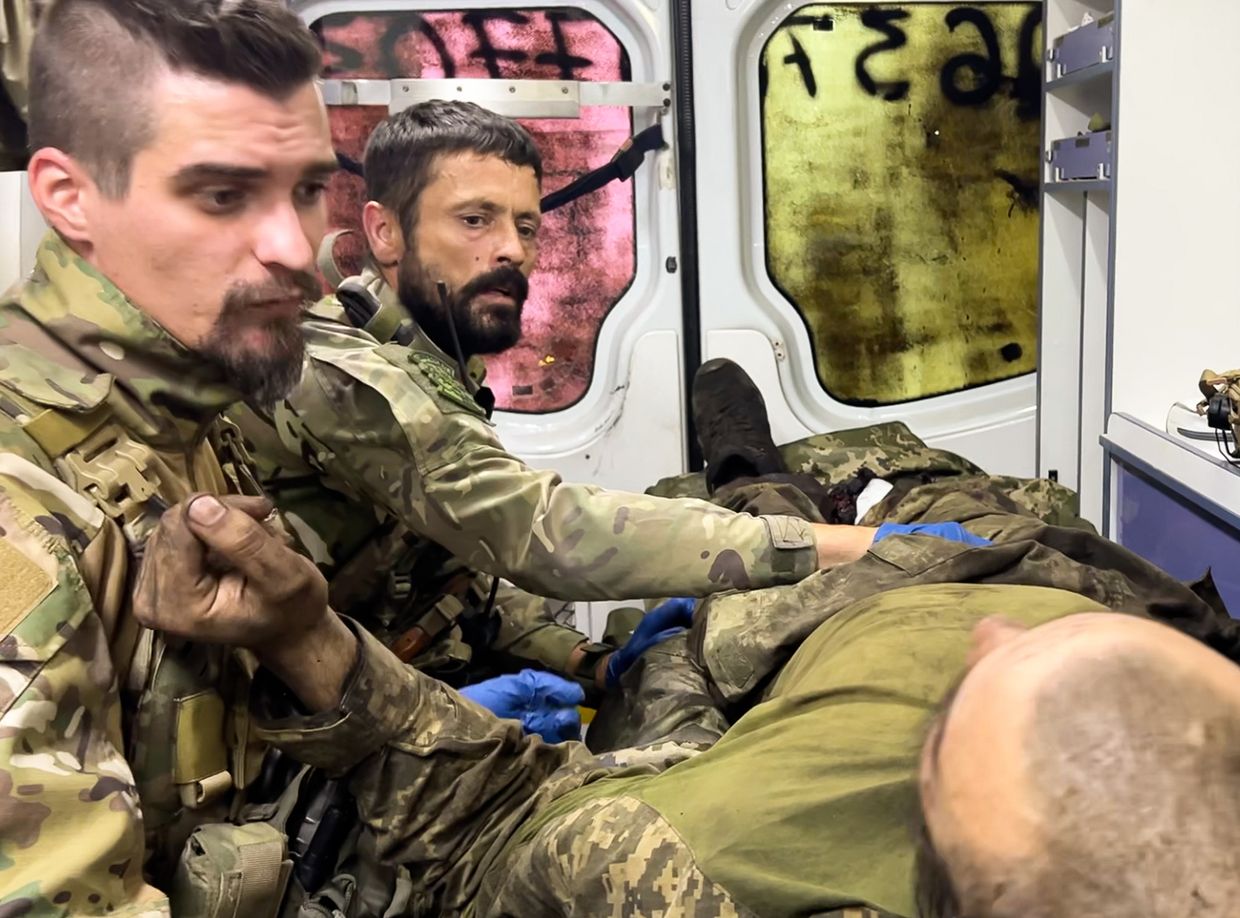 Ukraine extends martial law
President Volodymyr Zelensky signed into law two bills extending martial law and general mobilization for another 90 days, prolonging the two measures until Nov. 15.
Both measures have been extended several times since the president first declared martial law and general mobilization on Feb. 24, 2022, the day Russia's full-scale invasion of Ukraine began.
Under martial law, Ukrainian men aged between 18 and 60, with some exceptions, are not allowed to leave the country as they may be called up for military service.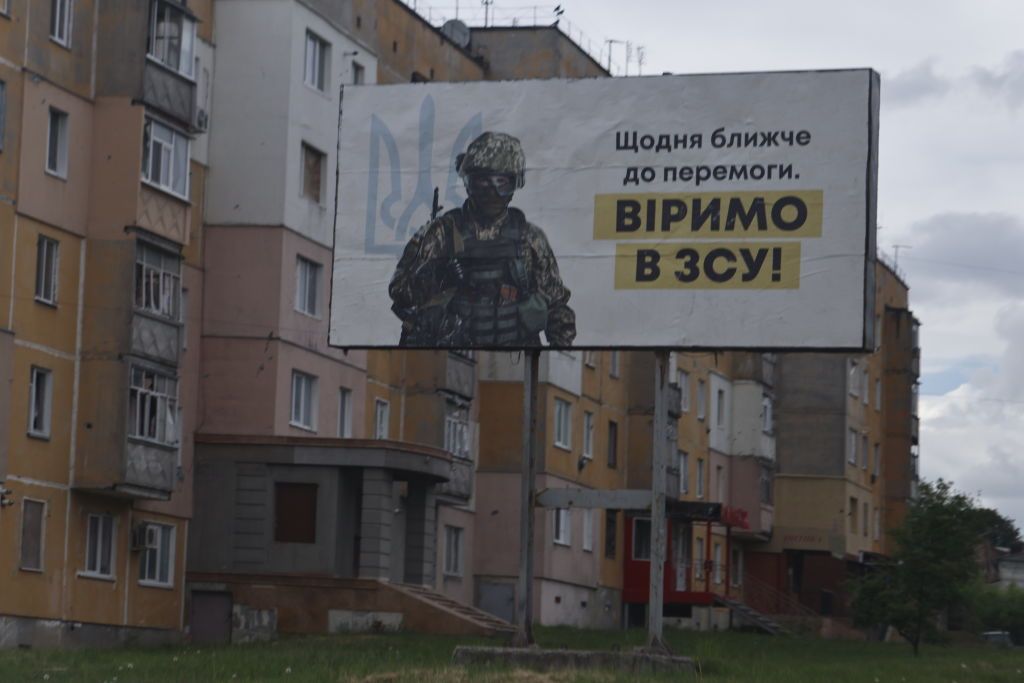 Military aid
The German government announced on Aug. 17 the delivery of another military aid package to Ukraine, including two IRIS-T air defense systems and around 4,500 155 mm rounds of ammunition.
Germany handed over launchers for the short-range SLS modification of IRIS-T, which can reach targets 12 kilometers away.
Earlier, Germany sent Ukraine two IRIS-T SLM air defense systems ranging from up to 40 kilometers.
The aid package also includes 10 ground surveillance radars GO12, four truck tractor trains, four semi-trailers, and eight load-handling trucks.
German Finance Minister Christian Lindner said on Aug. 14 that the German government is planning to provide Ukraine with 5 billion euros ($5.5 billion) in annual military aid until 2027.
Since the start of the Russian full-scale invasion of Ukraine, Germany's overall support to Ukraine has reached to $24 billion, according to Lindner.
Meanwhile, the Swedish parliament approved on Aug. 17 the 13th defense assistance package of almost $300 million in military aid to Ukraine.
The military aid comprises over $100 million in spare parts and emergency supplies, and almost $200 million worth of munitions, ammunition components, de-mining equipment, and transport vehicles.
Sweden has provided Ukraine with $1.6 billion in military aid so far, not including the latest package, according to the national broadcaster SVT.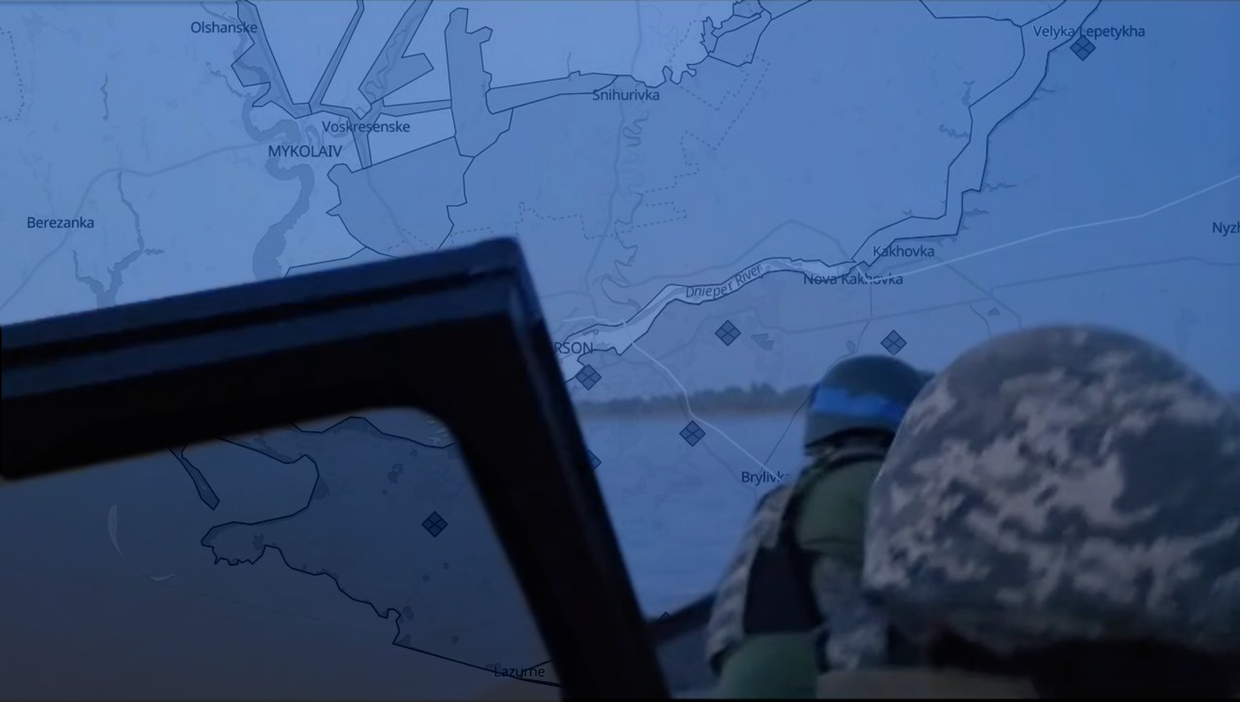 Russia deports another 450 Ukrainian children
Russian forces have deported another 450 Ukrainian children from Russian-controlled territory, the Ukrainian military's National Resistance Center reported on Aug. 17.
The center said 50 Ukrainian high school students were deported to Russia's Yaroslavl, 250 kilometers northeast of Moscow. Russian teachers will likely try to convince the students to continue their higher education at Yaroslavl State University in Russia, the center reported.
Another 200 children from occupied Luhansk Oblast, 150 children from Kherson Oblast, and 50 kids from Zaporizhzhia Oblast were deported to summer camps in Russia's southwestern Krasnodar region.
Ukrainian children in these camps are shown Russian propaganda and made to attend activities such as concerts with Russian patriotic content. They often do not return home from these Russian camps, according to the center.
The conditions in Russian hotels, summer camps, and recreation centers for Ukrainian children are frequently poor, according to a report by a coalition of Ukrainian NGOs that documents Russia's war crimes.
More than 19,500 children have been identified by the Ukrainian government as having been deported, although the actual number is likely much higher. Only 386 of them have been brought home to Ukraine, according to the Children of War database.
Russian Presidential Commissioner for Children's Rights Maria Lvova-Belova claimed on July 31 that 700,000 Ukrainian children have been taken to Russia since the start of the full-scale invasion.
The International Criminal Court issued arrest warrants in March 2023 for Lvova-Belova and Russian President Vladimir Putin for their involvement in the forced deportation of Ukrainian children during Russia's full-scale war against Ukraine.