This audio is created with AI assistance
Key developments on Aug. 16:
Ukraine liberates the village of Urozhaine in Donetsk Oblast
First vessel sails through temporary Black Sea corridor
Chinese defense minister Li Shangfu visits Belarus, claims 'strategic partnership'
U.S. asks Iran to stop supplying drones to Russia, FT reports; U.K. Defense Ministry says Russia deploys domestically-produced drones based on Iranian Shaheds
Ukrainian forces liberated the village of Urozhaine in Donetsk Oblast, Deputy Defense Minister Hanna Maliar reported on Aug. 16.
"Urozhaine liberated. Our defenders are solidifying newly taken positions," Maliar wrote on Telegram. "Offensive operations continue."
Following Maliar's report, the 35th Separate Marine Infantry Brigade posted a video that shows Russian troops retreating from the village amid Ukrainian attacks.
In the video, soldiers hold a Ukrainian flag, saying: "To be continued. Next, there will be victory."
"Soldiers of the 35th Brigade, together with their comrades of the 38th Separate Marine Brigade, as well as other units of Ukrainian forces, have liberated Urozhaine in Donetsk Oblast within the framework of the counteroffensive operation," the brigade wrote on Facebook.
With a pre-war population of less than 1,000 people, Urozhaine is located in the southwestern part of Donetsk Oblast, some 150 kilometers from Bakhmut, where Ukrainian troops are reportedly on the offensive south of the city.
It also lies east of Staromaiorske, another village in Donetsk Oblast that was liberated by Ukrainian forces in late July. Russian troops captured Urozhaine back in March 2022.
Earlier on Aug. 15, the General Staff of Ukraine's Armed Forces reported advances in the Urozhaine direction, saying that Ukrainian forces were entrenching regained positions.
Later in the day, the General Staff said Russian troops had unsuccessfully tried to regain lost positions near the village.
Maliar also said on Aug. 15 that the number of Russian attacks along the eastern front line had decreased as Russia seeks to regroup and restore its forces.
"During the past week and on the first day of this week, we have recorded a quantitative decrease of shelling and attacks in the east," Maliar said, adding that the change does not indicate Russia has given up on its plans.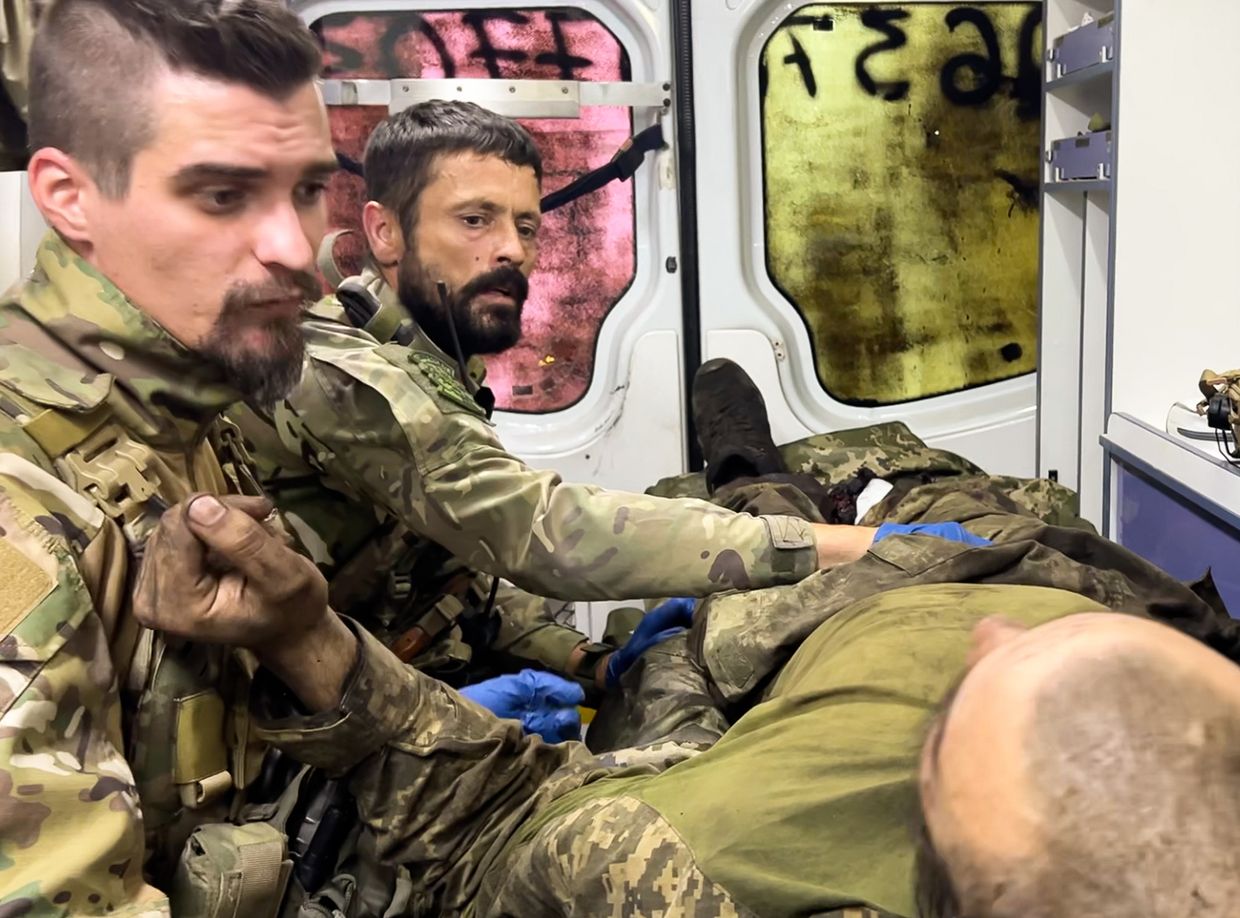 First vessel sails through temporary Black Sea corridor
Infrastructure Minister Oleksandr Kubrakov announced on Aug. 16 that the first civilian vessel sailed from Odesa via the temporary Black Sea corridor, which was set up primarily to evacuate vessels docked in Ukraine's port since the start of Russia's full-scale invasion.
According to Kubrakov, the container ship Joseph Schulte, sailing under the Hong Kong flag, left Odesa's port, where it has been docked since Feb. 23, last year, and is currently heading toward the Bosphorus.
It is loaded with more than 30,000 metric tons of cargo onboard, including food, the minister said.
The new temporary corridor for civilian vessels moving to or from the Black Sea ports amid a Russia-declared blockade was announced by the Ukrainian Naval Forces earlier on Aug. 10.
Primarily, the route was set to enable the exit of civilian ships stuck in the Ukrainian ports of Chornomorsk, Odesa, and Pivdennyi since the start of the full-scale invasion.
However, the navy warned that the military threat posed by Russian forces toward merchant's vessels persists, adding that only vessels whose owners or captains officially confirm their readiness to sail under such conditions will be allowed to pass through.
Ukraine proposed this route to the International Maritime Organization (IMO), which has appealed to Russia to cease all threats and adhere to international conventions.
Previously, the last merchant ship left Odesa's port on July 16 as Russia unilaterally terminated the Black Sea Grain Initiative the day later, Kubrakov said.
The deal, brokered in July 2022 by Turkey and the U.N., had allowed Ukraine to export its grain even amid the ongoing full-scale invasion.
"After the disruption of the Grain Deal, the Russian Federation resorted to systematic air attacks on port infrastructure to stop Ukrainian agricultural export," Kubrakov wrote on Facebook.
"At the same time, there are information speculations and attempts of provocations in the Black Sea to influence the movement of ships to Ukrainian ports," he added.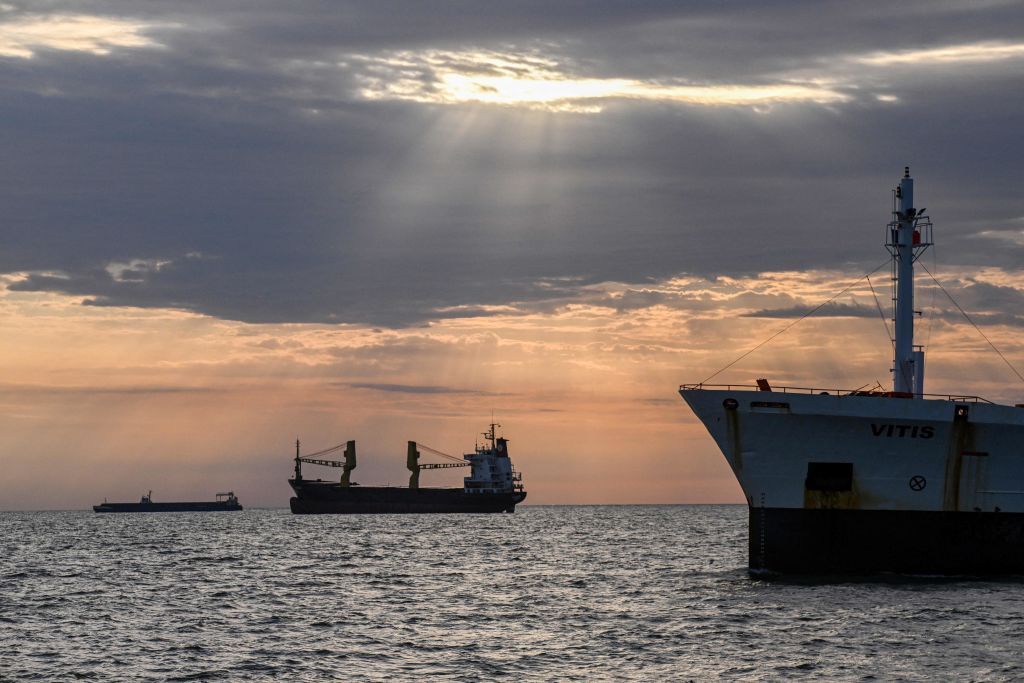 Chinese defense minister Li Shangfu visits Belarus, claims' strategic partnership' between countries
During his visit to Minsk on Aug. 16, Chinese defense minister Li Shangfu said Belarus and China have a "comprehensive strategic partnership."
"The relations between Belarus and China have been continuously strengthening, steadily developing and moving forward" over recent years, Shangfu said, as quoted by the Belarusian state news agency Belta.
He also said the two countries have "truly fraternal relations," claiming that China is Belarus' second biggest partner for bilateral trade.
Li arrived in Belarus earlier in the day. He is set to meet with Belarus' military leadership and visit several military facilities in the country during his planned state visit, according to Belta.
Earlier on Aug. 15, Li met with Russian defense minister Sergei Shoigu in Moscow on the sidelines of the Moscow Conference on International Security.
Following the meeting, the Chinese news agency Xinhua reported that Li warned against alleged Western attempts to "use Taiwan to contain China," saying they would "surely end in failure."
The threat of Beijing playing an increasing role on Moscow's side is a growing concern as Russia's full-scale war against Ukraine is ongoing.
According to a report by the U.S. Office of the Director of National Intelligence that was released on July 27, China's support has become increasingly important for Russia's war effort.
The report also detailed how China has delivered millions of dollars worth of dual-use technologies, parts of military equipment, and other supplies to Moscow.
Although there have not yet been independently verified instances of lethal military aid being delivered from China to Russia, Chinese-made mortars have been observed in Russian ammunition dumps captured by Ukrainian forces.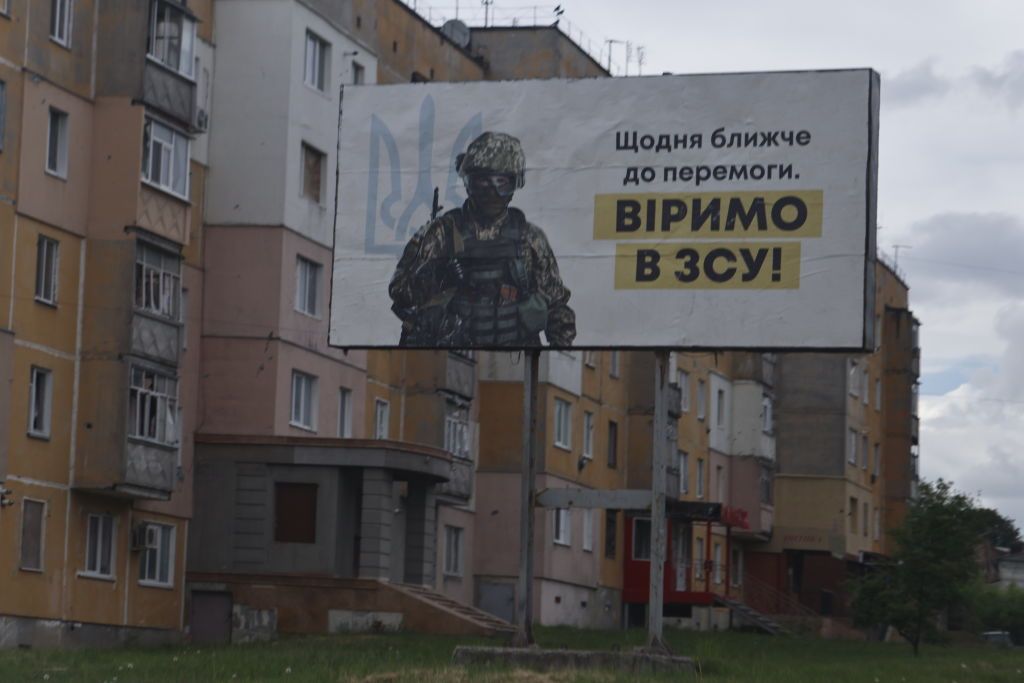 US asks Iran to stop supplying drones to Russia, FT reports; UK Defense Ministry says Russia deploys domestically-produced drones based on Iranian Shaheds
The U.S. has asked Iran to stop selling drones to Russia at indirect talks in Qatar and Oman this year, the Financial Times reported on Aug. 16, citing unnamed sources.
According to the media outlet, the U.S. has raised the issue of Iran's supply of attack drones to Russia during discussions with Tehran to "de-escalate tensions."
Tehran claims it has "repeatedly" asked Moscow to stop using the drones, while Washington has asked for "more concrete steps" in the discussions, which take place through intermediaries, according to the Financial Times.
Iranian-made Shahed kamikaze drones have been one of Russia's most effective weapons. Earlier in August, President Volodymyr Zelensky said Russia had launched almost 2,000 Shaheds during its attacks against Ukraine
Even though Iran has long denied that it is behind the supply of drones, CNN reported in May that the country is likely secretly shipping Shahed kamikaze drones to Russia through the Caspian Sea.
Also, on Aug. 16, the U.K. Defense Ministry reported that Russia "has almost certainly" started deploying domestically-produced drones based on Iranian Shahed kamikaze designs.
According to the report, domestic production will enable Russia to establish a more stable supply of kamikaze drones for airstrikes against Ukraine.
Although Russia likely hopes to become fully self-sufficient in manufacturing the drones, it is currently dependent on components and complete weapons shipped from Iran, mostly via the Caspian Sea, the ministry added.
In June, Air Force spokesperson Yurii Ihnat said that it is still difficult for Ukraine to down Iranian-made drones when Russia launches many of them from different directions, usually at nighttime, especially given that they fly low.
Ihnat also said Russia launches drones at night to "exhaust" and detect Ukrainian air defense to further fire missiles at it from its aircraft or missile carriers.