This audio is created with AI assistance
Key developments on Aug. 7:
Russia bombards Pokrovsk, Donetsk Oblast, killing 5, injuring 18
Russia claims drones downed in Belgorod, Kaluga Oblast
Ukraine brings back 22 POWs from Russian captivity
Defense Ministry: Russia increases attacks on eastern front, uses 500,000 munitions over past week
Germany ready to approve long-range missiles for Kyiv, Ukrainian MP says
Russian troops fired two missiles at residential buildings in Pokrovsk, a town in Donetsk Oblast, on the evening of Aug. 7.
As of 9:20 p.m., the death toll had reached five people, Interior Minister Ihor Klymenko reported. Thirty-one people, including a child, were wounded as of 10 p.m., according to the minister.
The central part of the city was hit two times in less than an hour, Donetsk Oblast Governor Pavlo Kyrylenko reported.
Among those killed was the deputy head of the State Emergency Service in Donetsk Oblast, Klymekno said. He died in the second strike.
Five rescuers and 19 police officers are also among those wounded, according to Klymenko.
"Our heroes were the first ones to arrive at the scene of the attack to save people," he wrote on Telegram.
Kyrylenko reported that the attack also injured 14 civilians, including an 11-year-old child.
He also said the attack damaged apartment buildings, private residences, a hotel, restaurants, shops, and administrative buildings. The rescue operation is ongoing.
Following the attack, President Volodymyr Zelensky published a video showing the aftermath.
"We must stop Russian terror. Everyone who fights for the freedom of Ukraine saves people's lives," Zelensky wrote on Telegram.
"Everyone in the world who helps Ukraine will defeat terrorists together with us. Russia will be responsible for everything it has done in this terrible war," he said.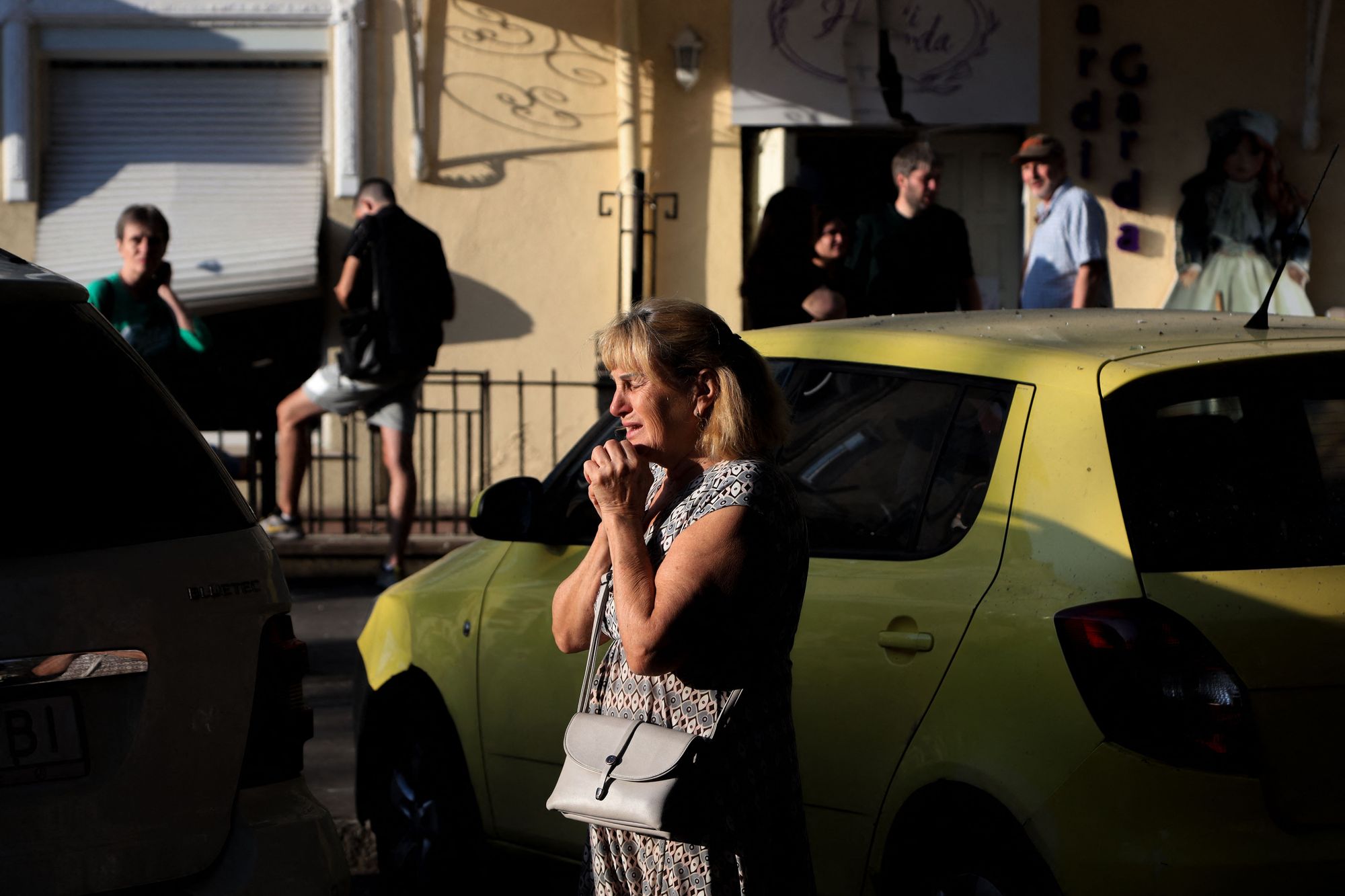 Russia claims drones downed in Belgorod, Kaluga Oblast
Russian authorities claimed drones were shot down approaching the city of Belgorod and in Kaluga Oblast on Aug. 7.
Vladislav Shapsha, the Governor of Russia's western Kaluga Oblast, claimed that air defenses had shot down a drone over the region's Ferzikovo district at 2:30 a.m. local time.
He said there were "no consequences for people and infrastructure" and did not provide further details.
The town of Ferzikovo is located over 300 kilometers from the border with Ukraine.
Later in the day, the governor of Russia's Belgorod Oblast, Vyacheslav Gladkov, claimed that air defenses had downed a drone as it approached the city of Belgorod.
Gladkov also claimed that there were no casualties or damage without further details.
Belgorod is located less than 35 kilometers from the border with Ukraine.
Earlier on Aug. 6, Moscow Mayor Sergey Sobyanin said a drone that was heading to the Russian capital was shot down by air defenses at around 11 a.m. local time.
While Ukraine did not claim responsibility for the drone strikes in Russia, President Volodymyr Zelensky said on July 30 that it is "natural and fair" that the war is "gradually returning to Russian territory."
"Ukraine is becoming stronger. The war is gradually returning to Russian territory – to its symbolic centers and military bases, and this is an inevitable, natural, and absolutely fair process," Zelensky said.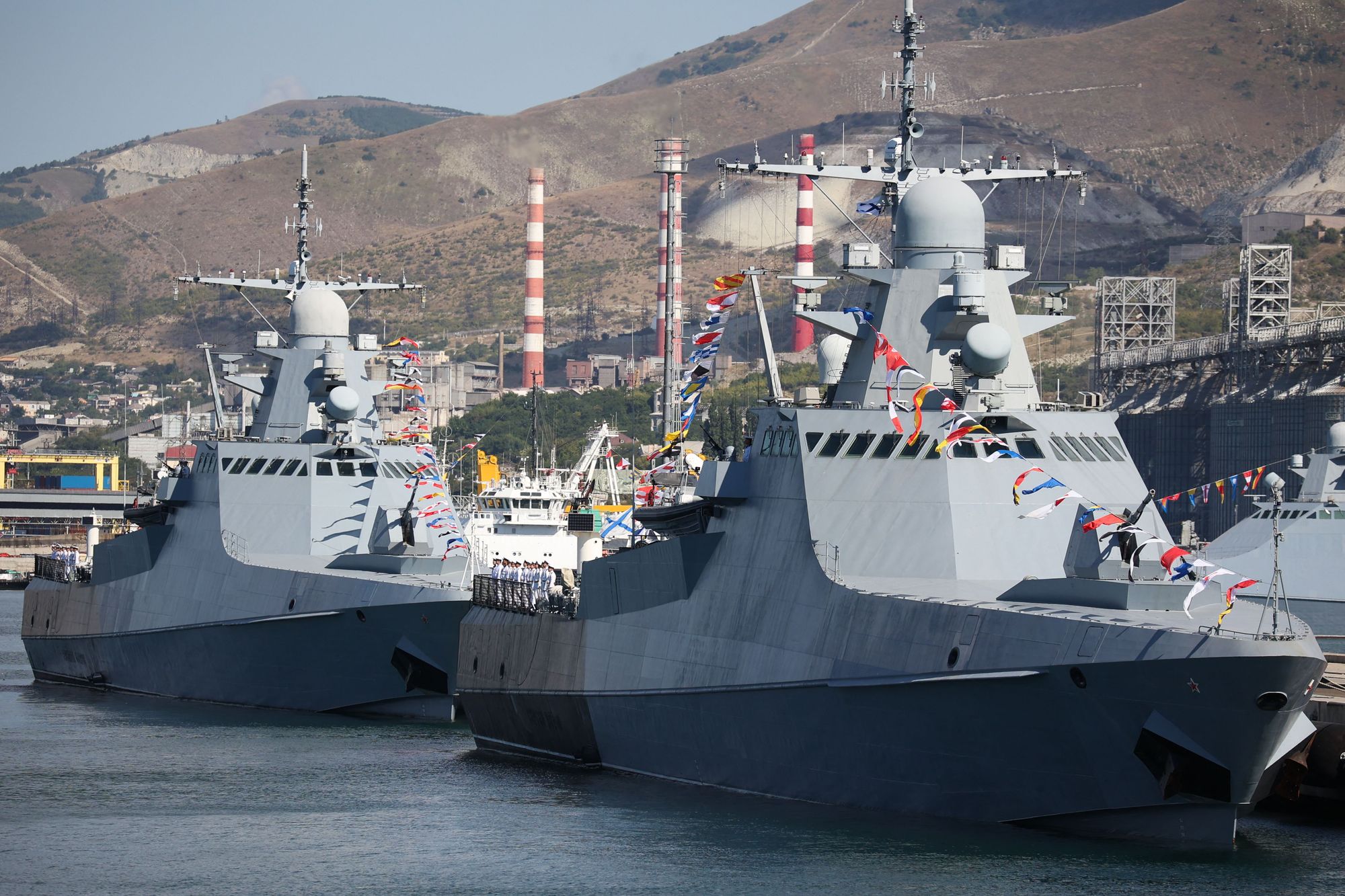 22 POWs return to Ukraine from Russian captivity
Twenty-two Ukrainian prisoners of war were brought home from Russian captivity on Aug. 7.
Among them were two officers and wounded soldiers, reported Andriy Yermak, President Volodymyr Zelensky's chief of staff. He said the soldiers ranged in age from 23 to 54 years old.
"All those freed will undergo a course of physical and psychological rehabilitation and reintegration and will receive the necessary treatment with the support of medical specialists," Yermak wrote on Telegram.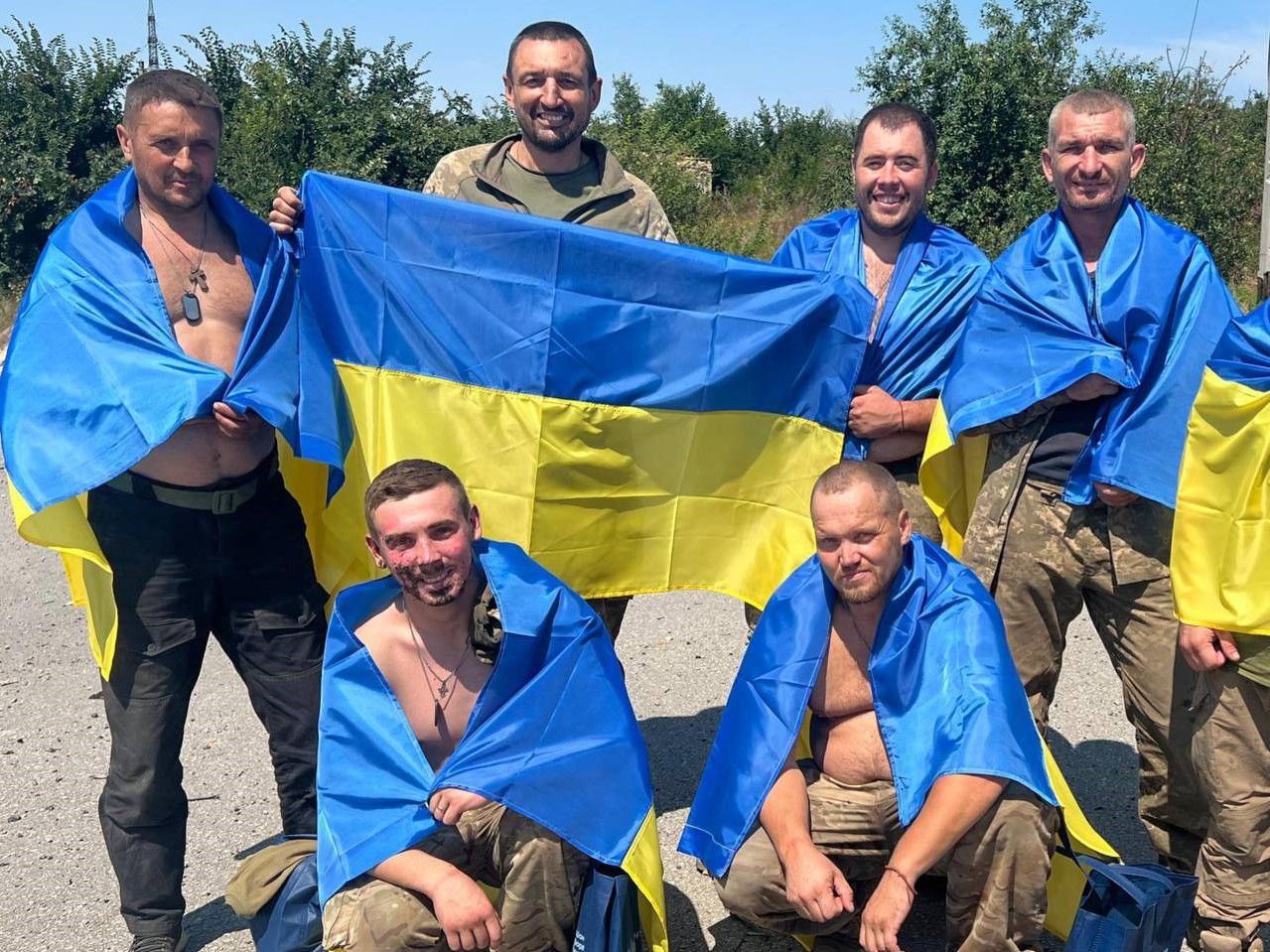 "Thanks to our boys, I returned from hell, from captivity," said one of the injured soldiers who returned, as seen in a video posted by Yermak.
Following the exchange, Ombudsman Dmytro Lubinets reported that 2,598 Ukrainians had been brought back over 48 prisoner exchanges held since the start of Russia's full-scale invasion in February last year.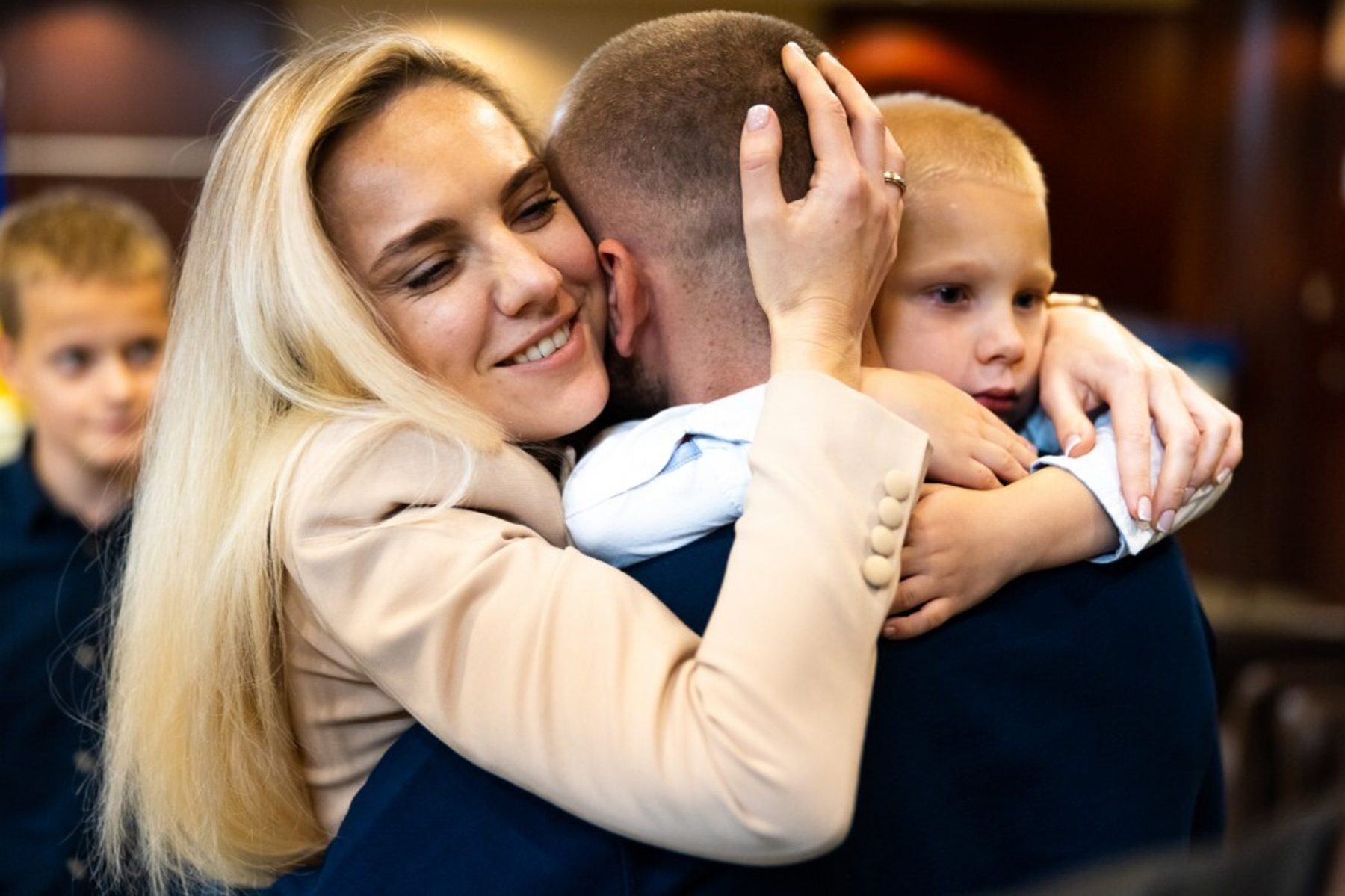 Germany ready to approve long-range missiles for Kyiv, Ukrainian lawmaker says
According to Ukrainian MP Yehor Cherniev, the key factions in the German parliament have reached a consensus regarding the transfer of long-range Taurus cruise missiles to Ukraine.
"My friends in the Bundestag have just informed me that the key parliamentary factions have reached a consensus on the transfer of long-range Taurus missiles to Ukraine," Cherniev, who is also the head of Ukraine's delegation to the NATO Parliamentary Assembly, wrote on Facebook on Aug. 7.
"For a long time, we have been working with German parliamentarians to form a support group, and finally, the ice broke," Cherniev's post reads.
Germany has not confirmed his claim yet.
Cherniev is a lawmaker from President Volodymyr Zelensky's Servant of the People party and deputy chairman of the parliament's security, defense, and intelligence committee.
Taurus missiles have a range of up to 500 kilometers, meaning that Ukraine could potentially use them to strike deep into Russian-occupied territories, including Crimea.
German media reported in May that Ukraine requested Germany to supply long-range cruise missiles.
However, German Defense Minister Boris Pistorius earlier said on June 5 that Germany did not plan to supply Ukraine with Taurus cruise missiles.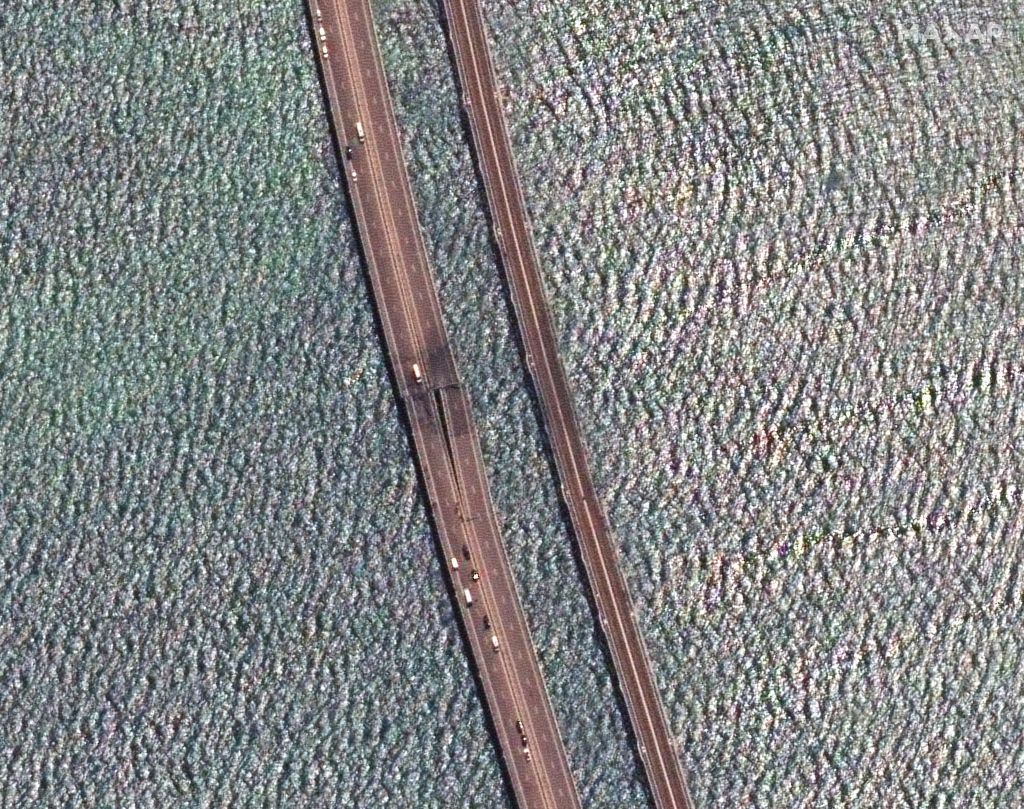 Defense Ministry: Russia increases attacks on eastern front, uses 500,000 munitions over past week
In the past week, the eastern front became the "epicenter of hostilities," with Russian troops using "almost 500,000 rounds of ammunition" for its attacks there, Deputy Defense Minister Hanna Maliar reported on Aug. 7.
"Throughout the week, the east was the epicenter of hostilities. The number of enemy shelling increased significantly — about 9,000 per week," Maliar wrote on Telegram.
Amid the increased attacks, Ukrainian forces "are not allowing" Russian troops to advance in the directions of Kupiansk in Kharkiv Oblast, as well as near Lyman, Avdiivka, and Mariinka in Donetsk Oblast, Maliar said, adding that heavy fighting is ongoing there.
According to Maliar, Ukraine also continued to conduct offensive operations "on the southern flank of the Bakhmut direction," while advancing was complicated by Russian mines and shelling.
She also reported that Ukrainian forces continue the offensive toward Russian-occupied Melitopol and Berdiansk in southern Ukraine.  
Earlier in the day, Maliar reported that Russian troops are attempting to regain positions around Kupiansk in Kharkiv Oblast that they lost last autumn during Ukraine's surprise counteroffensive.
Russia has been concentrating forces around Kupiansk in Kharkiv Oblast since mid-July.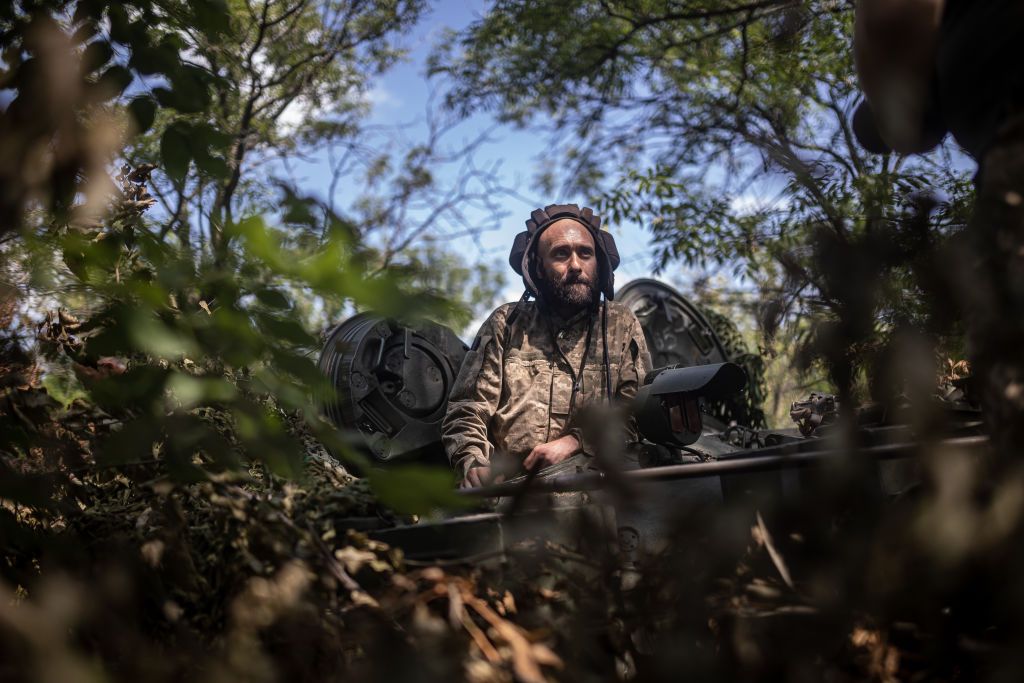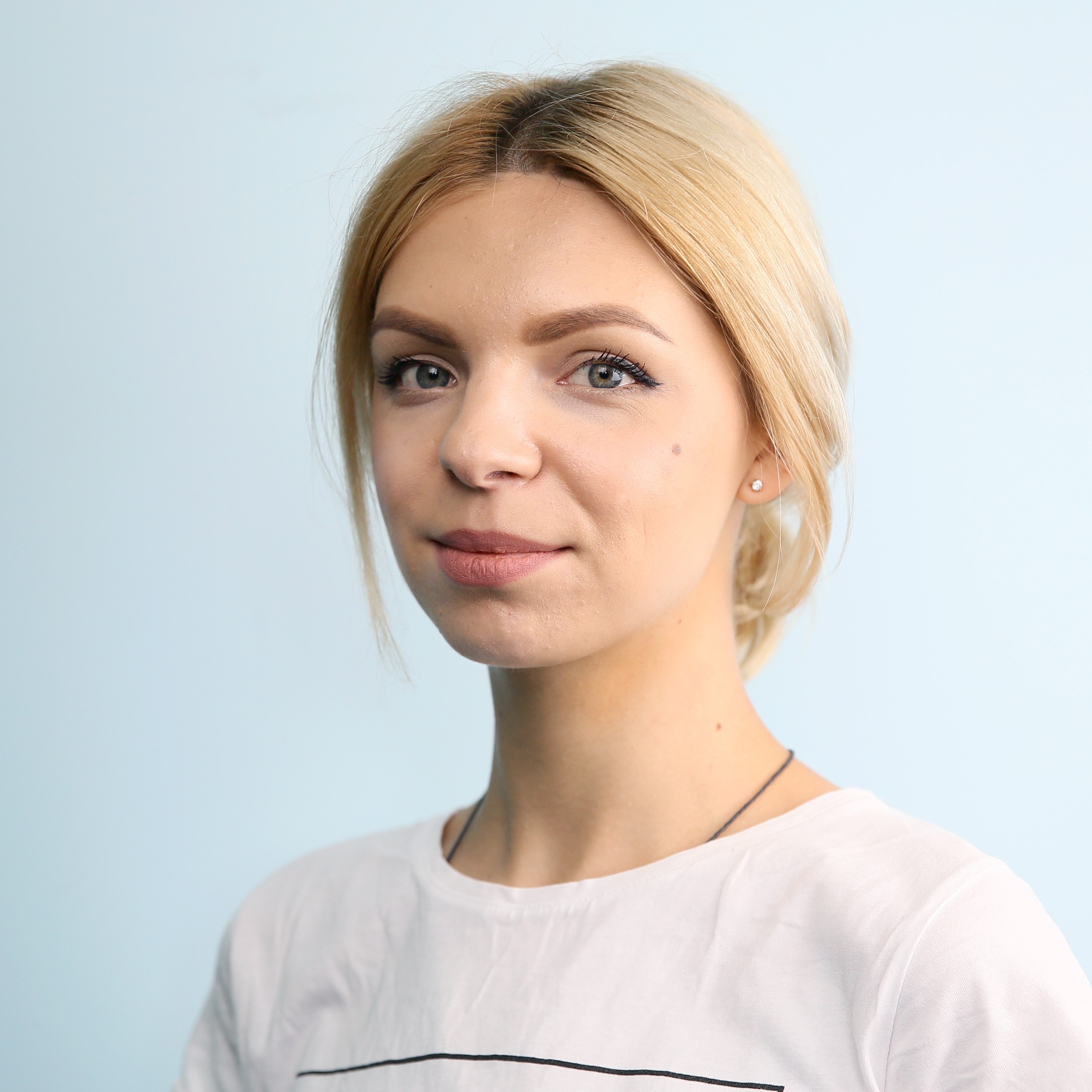 Daria Shulzhenko
Reporter
Daria Shulzhenko is a reporter at the Kyiv Independent. She has been a lifestyle reporter at the Kyiv Post until November 2021. She graduated from Kyiv International University with a bachelor's in linguistics, specializing in translation from English and German languages. She has previously worked as a freelance writer and researcher.