This audio is created with AI assistance
Key developments on June 21:
Ukrainian forces report further advance in the south
Germany delivers Patriot missile system to Ukraine
Russia fortifies defense lines in Crimea, creates branch of Black Sea Fleet in occupied Mariupol
Russian forces attack 10 regions, kill 4 people on June 20
US to send more military help to Ukraine due to accounting error.
Ukrainian forces keep advancing on the southern front line as the summer counteroffensive continues, the military said on June 21.
Brigadier General Oleksandr Tarnavskyi, the Tavria military sector commander, reported that Russian forces had lost up to three companies of killed and wounded troops, as well as 68 units of hardware in the sector over the past day.
He didn't specify the exact number of Russian casualties, but the size of the Russian army's company varies between 30 to 150 troops, depending on the branch.
The military also reportedly destroyed three Russian ammunition storages, according to Tarnavskyi.
Ukraine's forces reported successful offensive operations on the southern front line with advances up to seven kilometers during the counteroffensive.
According to the June 19 report by the Institute for the Study of War, the Ukrainian military has been advancing near Bakhmut and in Zaporizhzhia Oblast and attacking in western Donetsk Oblast.
On June 19, the U.K. Defense Ministry wrote in its intelligence update that Russia had begun relocating its forces from the eastern bank of the Dnipro River to strengthen the Zaporizhzhia and Bakhmut sectors.
On the front line, the heaviest fighting between Ukrainian and Russian forces continues to be in the areas near Lyman, Bakhmut, Avdiivka, and Marinka.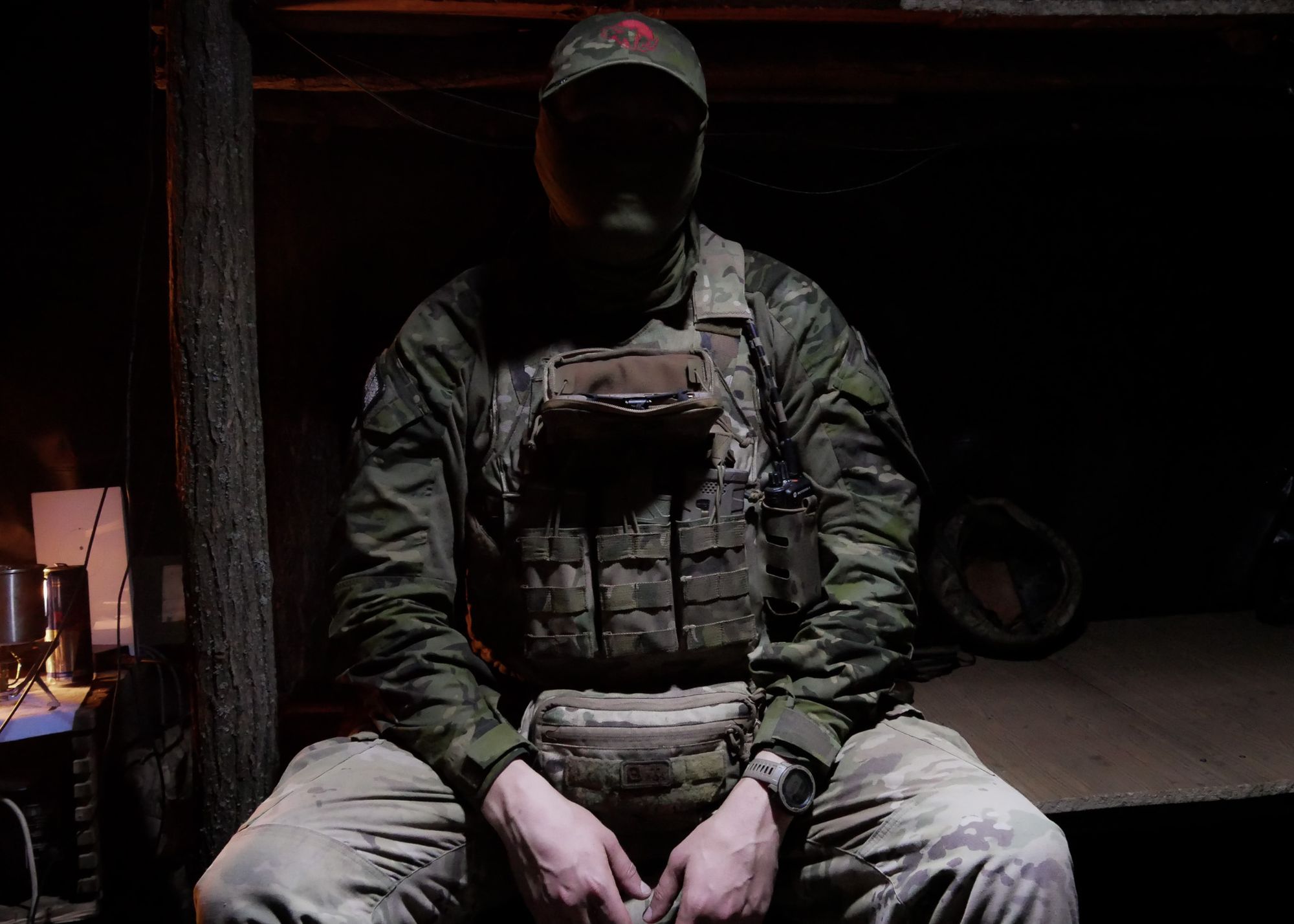 There have been more than 30 front-line clashes over the past 24 hours, the General Staff wrote on June 21.
Ukrainian forces conducted 12 strikes on concentrated areas of Russian military personnel and six on air defense systems over the past day.
The military also shot down a Russian Mi-24 attack helicopter on June 21, the General Staff reported.
Ukraine has been conducting an intensive military campaign in Donetsk and Zaporizhzhia oblasts since June 5, having had limited success so far, with eight settlements reclaimed from Russian control.
President Volodymyr Zelensky told the BBC that battlefield progress had been "slower than desired," adding the military campaign was not a "movie."
"Some people believe this is a Hollywood movie and expect results now. It's not," he said.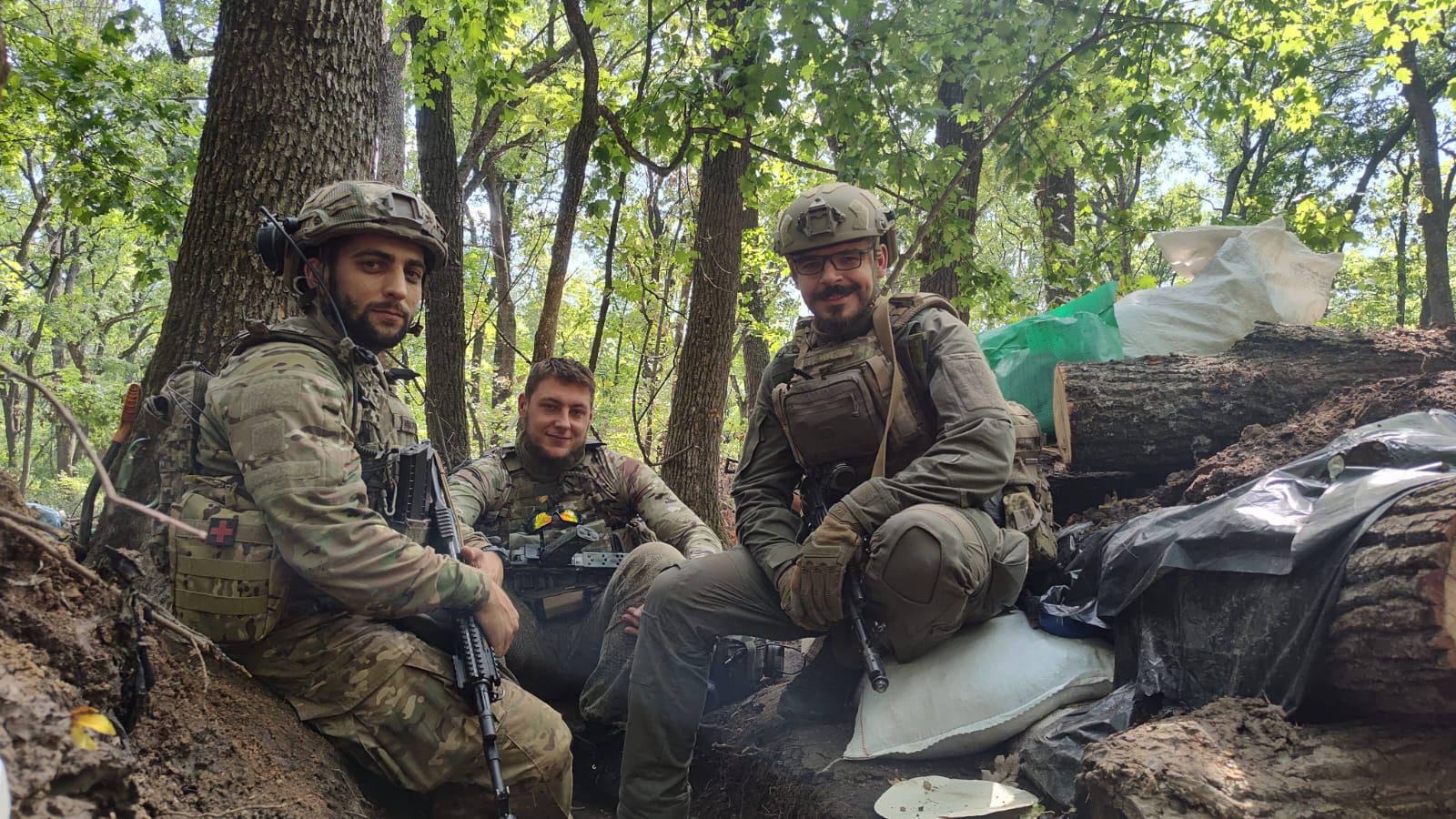 Germany delivers new Patriot system to Ukraine
The German government said in a weekly update on June 21 that it had delivered a Patriot air defense system with missiles to Ukraine.
Although the number of missiles was not specified, German Defense Minister Boris Pistorius said earlier in June that his country would "immediately" provide Ukraine with 64 guided missiles for Patriot systems.
Apart from that, Germany's new package includes 1,000 artillery projectiles, 155mm precision-guided ammunition, six border protection vehicles, as well as two truck tractor trains and two semi-trailers.
Earlier on June 19, Denmark's Defense Ministry announced another package of military aid for Ukraine worth around $3.2 billion to be delivered from 2023 through 2028.
The new package will include weapons, military equipment, emergency equipment, and training support.
On June 15, U.S. Defense Secretary Lloyd Austin also revealed that several countries had pledged new military aid packages to Ukraine at the 13th Ramstein-format summit of the Ukraine Defense Contact Group (UDCG) in Brussels.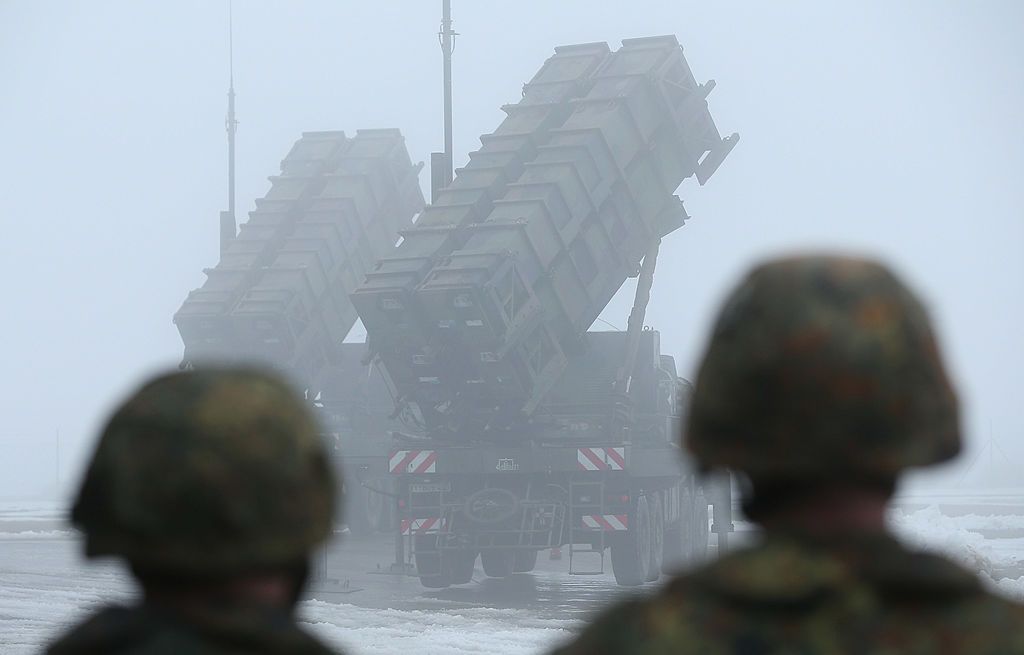 Russia strengthens defense lines in Crimea
Russia has been building up rear defensive lines in southern Ukraine over the past weeks, particularly on the approaches to occupied Crimea, the U.K. Defense Ministry wrote on June 21.
According to the report, this includes a nine-kilometer-long defense zone on the narrow land bridge between Crimea and Kherson Oblast, 3.5 kilometers north of Armiansk on the occupied peninsula.
"These elaborate defenses highlight the Russian command's assessment that Ukrainian forces are capable of directly assaulting Crimea," the ministry said.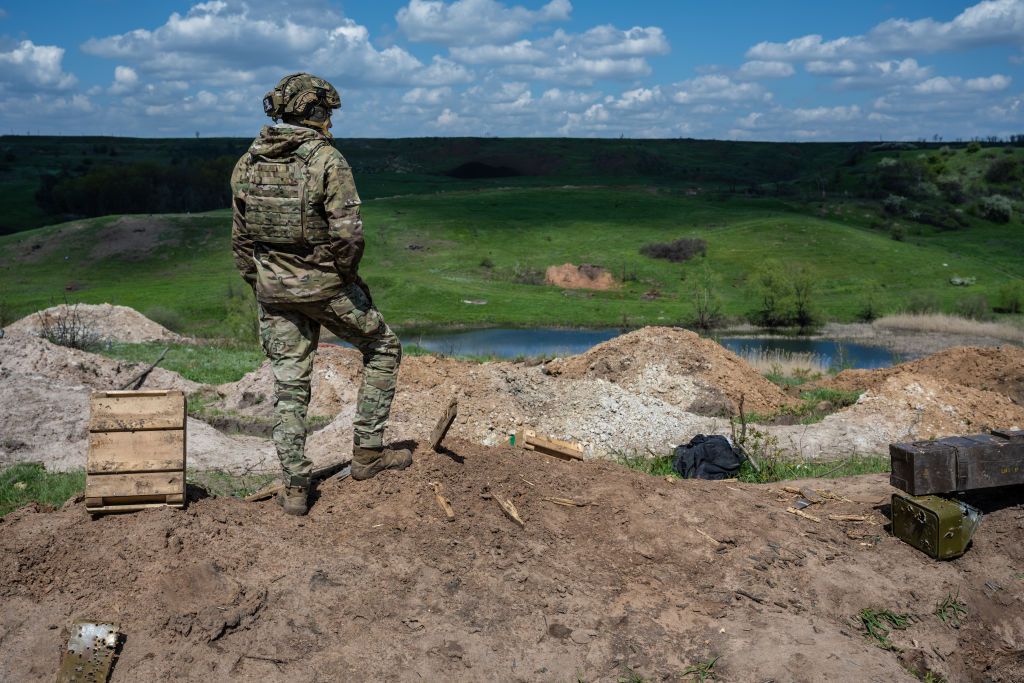 London pointed out Russian concerns about defending Crimea back in May. Local proxies are reportedly building paramilitary forces, worried that Russian regulars may not be sufficient for a successful defense.
Ukraine has set itself the goal of total liberation of the occupied territories, including Crimea.
At the same time, Russian troops are redeploying troops to the embattled Zaporizhzhia Oblast to halt Ukrainian advances.
Russian forces are also reportedly creating a new branch of its Black Sea Fleet in the Azov Sea, called the Azov Naval District, whose headquarters will reportedly be located in Russian-occupied Mariupol, the National Resistance Center reported.
Starting on July 1, Russian forces plan to launch the Azov Navy with ships from the Black Sea Fleet and the Caspian Flotilla, according to the report.
The Azov Naval District will reportedly include eight warships and boats, as well as 16 support vessels, including some minesweepers and others, still in construction.
The missile launching capability of the fleet, including three ships capable of carrying Kalibr missiles, could go up to 24 Kalibr-type missiles.
Russian forces attack 10 regions, kill 4 on June 20
​​Over the past day, Russian forces attacked 10 oblasts, killing four people and injuring 15 more, Ukrainian officials reported on June 21.
In Zaporizhzhia Oblast, Russian attacks injured four residents, Governor Yurii Malashko said.
Russia reportedly launched 87 attacks against 18 settlements in the oblast. At least 66 reports of property damage were recorded.
During the evening attack on the village of Preobrazhenka, three women, aged 38, 43, and 47, and a 54-year-old man were injured.
In Kherson Oblast, two people were killed and eight more injured due to Russian shelling, Governor Oleksandr Prokudin reported.
Russian forces struck residential areas, a car repair shop, and two schools in Kherson.
Two people were killed and one injured over the past day in Donetsk Oblast, as reported by Governor Pavlo Kyrylenko.
The attacks damaged several private houses, high-rise buildings, and commercial buildings across the oblast.
One person was killed in Kostiantynivka in the Marinka community and another in Druzhba in the Toretsk community. There was also one wounded in Molocharka.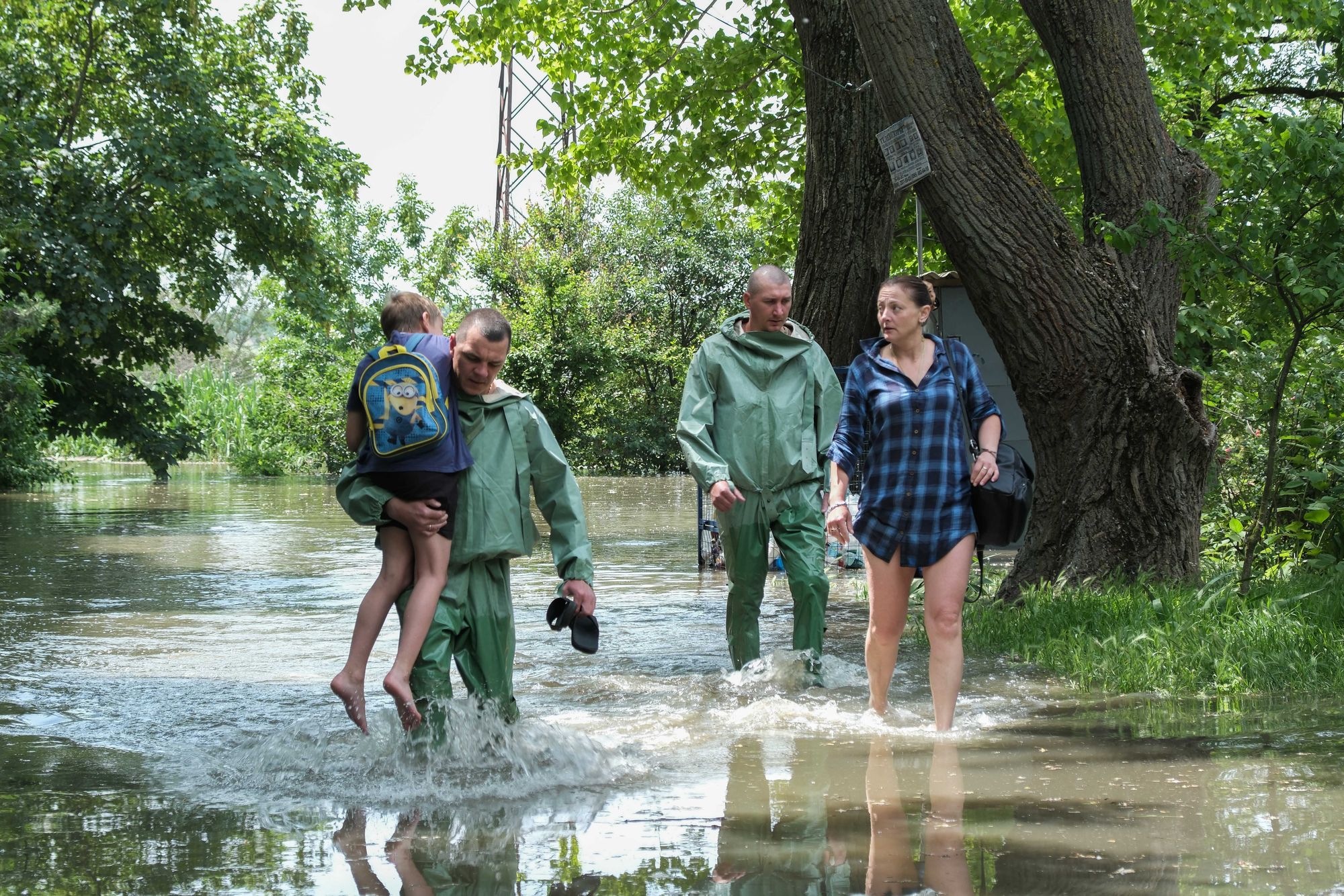 US to send more military help to Ukraine due to accounting error
The U.S. Defense Department overestimated the value of arms sent to Ukraine over the past two years by $6.2 billion.
The unspent sum will be used for further military aid, Pentagon spokesperson Sabrina Singh said on June 21.
"In a significant number of cases, services used replacement costs rather than net book value, thereby overestimating the value of the equipment drawn down from U.S. stocks and provided to Ukraine," Singh explained.
The surplus will return to the allocated fund for Ukraine for future expenses.
According to the Pentagon's final calculations, there was an error of $2.6 billion in the 2022 fiscal year and $3.6 billion in the 2023 fiscal year.
Earlier in June, the U.S. government said that the security assistance to Ukraine amounted to roughly $40 billion. By the new calculations, this would amount to around $34 billion.
The U.S. will also send a $1.3 billion assistance package to Ukraine, U.S. Secretary of State Antony Blinken announced at the Ukraine Recovery Conference in London on June 21.
The main goals of the package are to help restore Ukraine's power system and infrastructure and modernize checkpoints on the Ukrainian border.
"The United States will stand with Ukraine as long as it takes. As Russia continues to destroy, we are here to help Ukraine rebuild the country, rebuild lives, rebuild its future," Blinken said.
According to the official website of the U.S. government, the funds include general economic assistance, assistance to repair and modernize Ukraine's energy infrastructure, and support for Ukraine's commitment to energy sector reforms.
The U.S. will invest more than $520 million to help Ukraine overhaul its energy grid and make Ukraine's energy sector more integrated with the European energy sector.
The money will also be used to support reforms of Ukraine's energy market aimed at fighting monopolies and stimulating private investment.