This audio is created with AI assistance
Key developments on Aug. 30:
Russian media reports drone attacks in 6 Russian regions, occupied Crimea
Local authorities: 2 killed, 3 wounded in Russia's largest attack on Kyiv in months
General Staff: Ukraine advances further south of liberated Robotyne in Zaporizhzhia Oblast
Poland to expand production of F-16 components
Kuleba meets Macron during France visit.
Russian media on Aug. 30 reported what appears to be the largest coordinated drone attack on Russia and on the occupied Crimean Peninsula.
Attacks were reported overnight in five regions in central Russia, in the western Pskov region, and in the city of Sevastopol in occupied Crimea, according to Russia's TASS state news agency.
The largest attack took place at an airfield of the Pskov airport, where Kyiv's military intelligence confirmed to Ukrainian media outlets that four giant Il-76 transport aircraft were destroyed and several more reportedly damaged.
According to Russian independent media outlet Meduza, the 334th military transport regiment, armed with Il-76 transport aircraft, is deployed at Pskov Airport.
Pskov region's emergency service reported late on Aug. 29 that Il-76 transport aircraft were on fire, and that 21 equipment, as well as 65 people, were working to extinguish it.
The next day, Pskov region governor Mikhail Vedernikov said all flights were canceled at the Pskov airport to assess the damage to the runway after the drone attack, and air travel in the region was disrupted.
Throughout the full-scale war, particularly after the December 2022 drone attacks on Russian airfields hundreds of kilometers deep inside the country, drones have targeted Moscow and cities far from Ukraine.
Other Russian regions under attack were Bryansk, Moscow, Ryazan, Oryol, and Kaluga.
In Russia's Bryansk region, for example, Governor Alexander Bogomaz said on his Telegram channel that a shot-down part of a drone partially damaged an administrative building and caused fire.
No casualties were reported inside Russia.
And in Crimea, the Russian proxy head of Sevastopol, Mikhail Razvozhayev, alleged that there had been an unsuccessful attack on the city with sea drones.
Reacting to the attacks, Kremlin spokesman Dmitry Peskov said on Aug. 30 that Russia is analyzing the routes of the drones and "taking appropriate measures to prevent such situations in the future."
The wave of drone attacks reported in Russia and on Crimea comes as Russian forces launched their largest attack on Kyiv since spring.
The intense overnight attack that combined missiles and drones on the Ukrainian capital killed two people and wounded three, the Kyiv City Military Administration reported on Aug. 30.
Two security guards aged 26 and 36 years old died, according to the administration. They were killed when debris caused a fire in a commercial building in the Shevchenkivskyi district of the Ukrainian capital.
Across the country, Russia unleashed 16 drones and 28 cruise missiles at Ukraine overnight, the Ukrainian Air Force reported early on Aug. 30.
Fifteen of the 16 Shahed kamikaze drones and all 28 of the Kh-101, Kh-55, and Kh-555 missiles attacking Kyiv, as well as Cherkasy, Odesa, Mykolaiv, and Zhytomyr oblasts, were shot down by Ukrainian air defense, according to the report.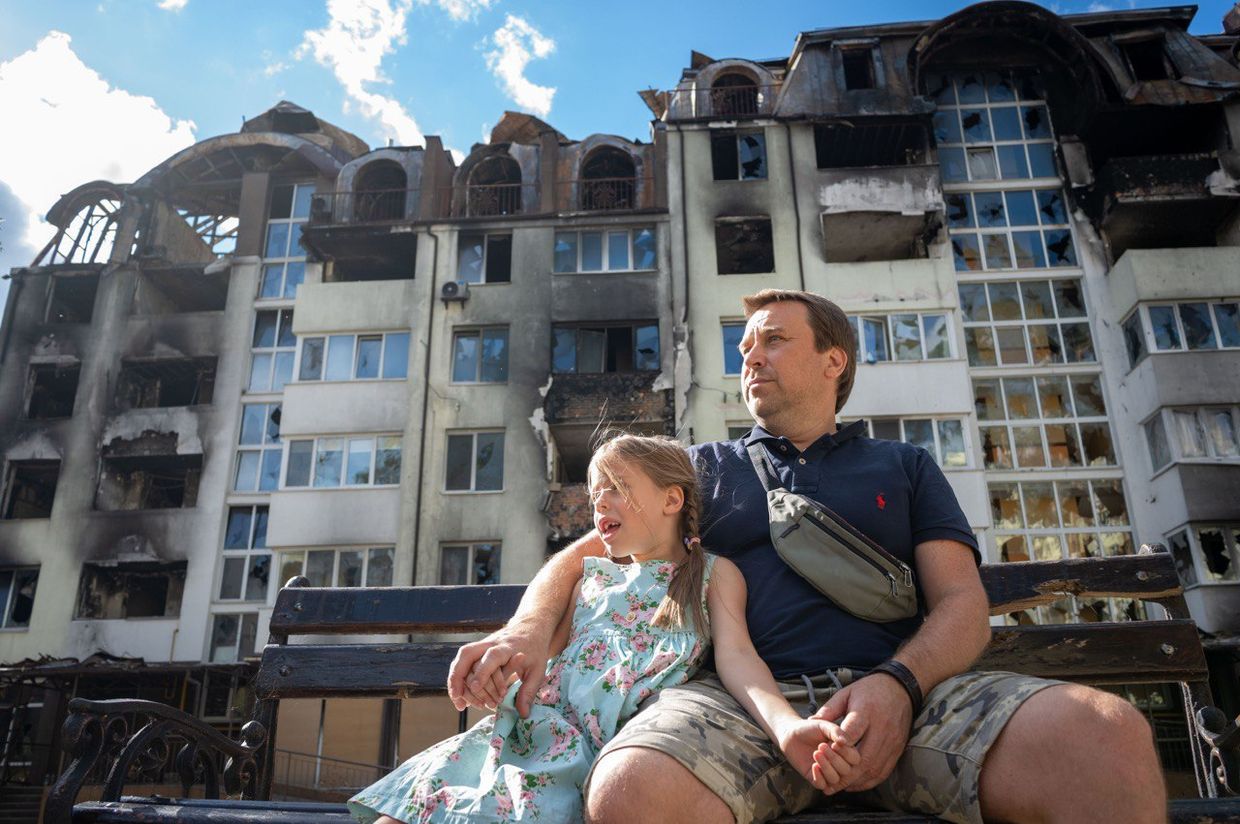 Ukraine continues to advance in southeast
Ukrainian forces continue to gain ground past the recently-liberated village of Robotyne in Zaporizhzhia Oblast, the General Staff of Ukraine's Armed Forces said on Aug. 30.
Ukrainian troops were successful in moving towards Novoprokopivka, a village less than four kilometers south of Robotyne, and Verbove, another settlement 10 kilometers to the east, according to the General Staff.
On Aug. 28, Deputy Defense Minister Hanna Maliar said that Ukrainian forces had liberated Robotyne and moved southeast of the village.
The advance is part of Ukraine's larger offensive operation in the direction of Melitopol, a strategically important city for cutting off the land bridge between Russia and occupied Crimea.
The Ukrainian military added that its forces are continuing their offensive south of Bakhmut in Donetsk Oblast, while holding back a Russian offensive in the directions of Bakhmut, Kupiansk, and Lyman.
Moscow is concentrating troops in the area, trying to retake the territories lost during a Ukrainian surprise counteroffensive in Kharkiv Oblast last autumn.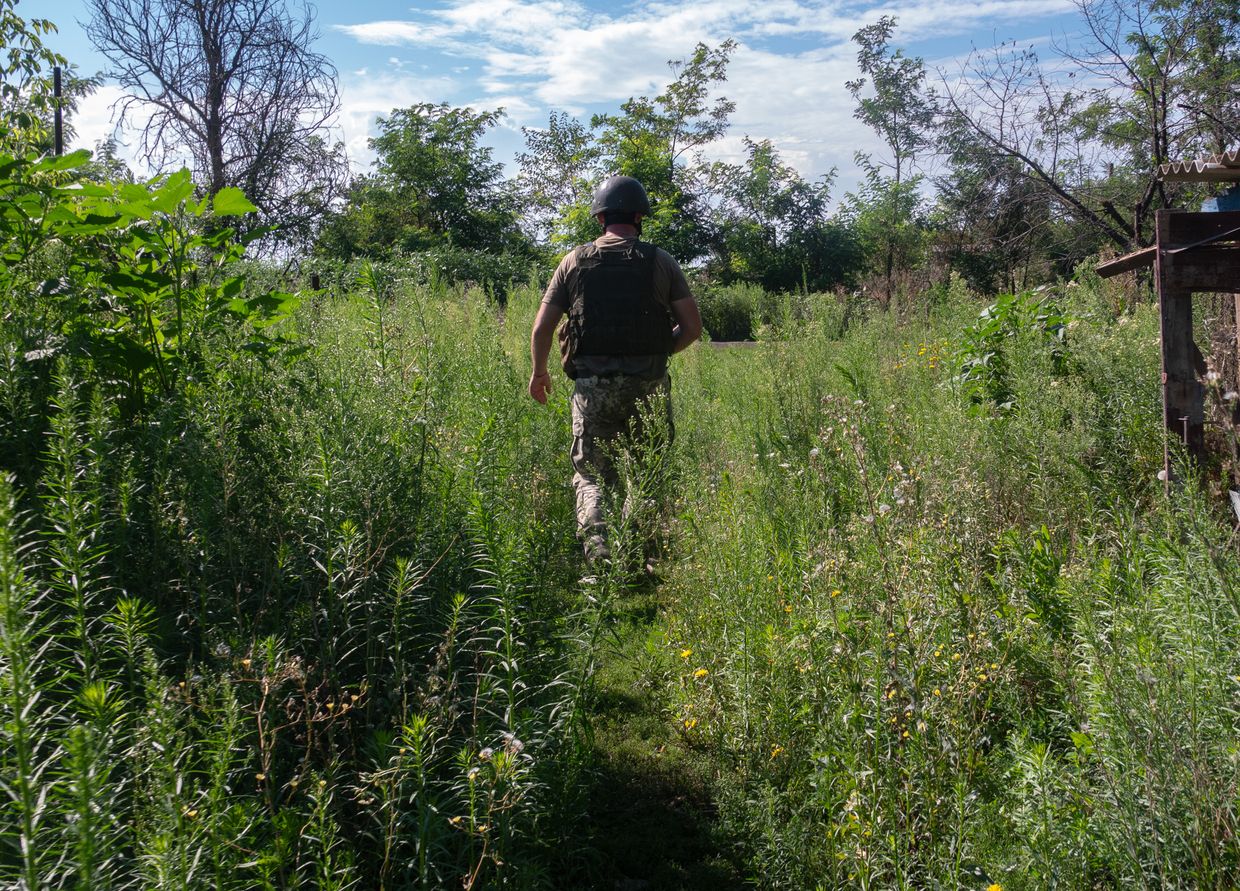 Poland to expand production of F-16 components
Polish company PZL Mielec plans to expand its production of components for F-16 fighter jets, with the aim to produce up to 80% of parts needed for the jet's fuselage, the Polish Press Agency (PAP) reported on Aug. 30.
PZL Mielec is based in southeastern Poland and is owned by the American defense company Lockheed Martin.
Janusz Zakrecki, the president of PZL Mielec, told PAP that the company currently produces about 50% of the structure of an F-16 fuselage. By the end of 2024, the aim is to produce between 70% and 80% of the fuselage in Mielec.
The plant's hangar has been modernized and a number of its employees have received six months of training at Lockheed Martin's main factory in South Carolina.
PZL Mielec is one of Poland's major aircraft manufacturers and the largest manufacturing site for Lockheed Martin outside the U.S.
Mielec is located 50 kilometers from Rzeszow, an important logistics hub where NATO reportedly plans to set up a logistics and repair center for Ukrainian military equipment.
Rzeszow airport is a crucial conduit for Western military aid flowing to Ukraine.
Kuleba meets Macron during France visit
Ukrainian Foreign Minister Dmytro Kuleba met French President Emmanuel Macron on Aug. 30 during Kuleba's official trip to France.
According to the minister, their conversation concerned "further military support, expanding the Peace Formula coalition and (Ukraine's) grain exports to countries in Africa and beyond."
Yesterday on Aug. 29, Kuleba met his French counterpart, Catherine Colonna, who reaffirmed France's backing for Kyiv amid the ongoing Russian invasion: "This support will continue and intensify as long as needed to defeat the Russian aggression."
The trip comes as part of Kuleba's tour to three European countries this week: France, Czechia, and Spain. The minister was earlier hosted by Czech Foreign Minister Jan Lipavsky in Prague on Aug. 28 and is scheduled to arrive in Toledo, Spain on Aug. 31 to attend an informal meeting of EU foreign ministers.
The negotiations held during the trip, according to the foreign ministry, are to focus on weapon supplies, namely air defenses, Kyiv's path toward the EU, the upcoming Global Peace Summit, and the promotion of Ukraine's peace formula.