This audio is created with AI assistance
For the past several weeks, Serhii Samoilenko has been savoring every second of his life. The 38-year-old has not felt as happy as he is now ever since the start of the full-scale invasion.
In August, he finally reunited with his two little daughters, whom he hadn't seen for over 1.5 years.
"They have grown taller and become a little more mature," Samoilenko told the Kyiv Independent.
"And I have missed that."
After escaping Russian occupation in Kyiv Oblast last March, Samoilenko put his wife and their girls — then four-year-old Solomiia and nine-year-old Yaroslava — on an evacuation train to Europe.
Samoilenko could not leave Ukraine with his family. All men of draft age (18-60), with some exceptions, are not allowed to leave the country during martial law as they may be called up for military service.
It was a heartbreaking goodbye, he says.
At that time, Samoilenko did not even think when he would be able to see his loved ones again. He just wanted them to be safe.
But days apart soon turned into months, with only short phone calls once a week giving him a chance to reconnect with his daughters.  
"We used to communicate when playing and doing something together," he says. "Phone calls can never replace that."
Thousands of families separated is one of the numerous bitter consequences of Russia's full-scale invasion.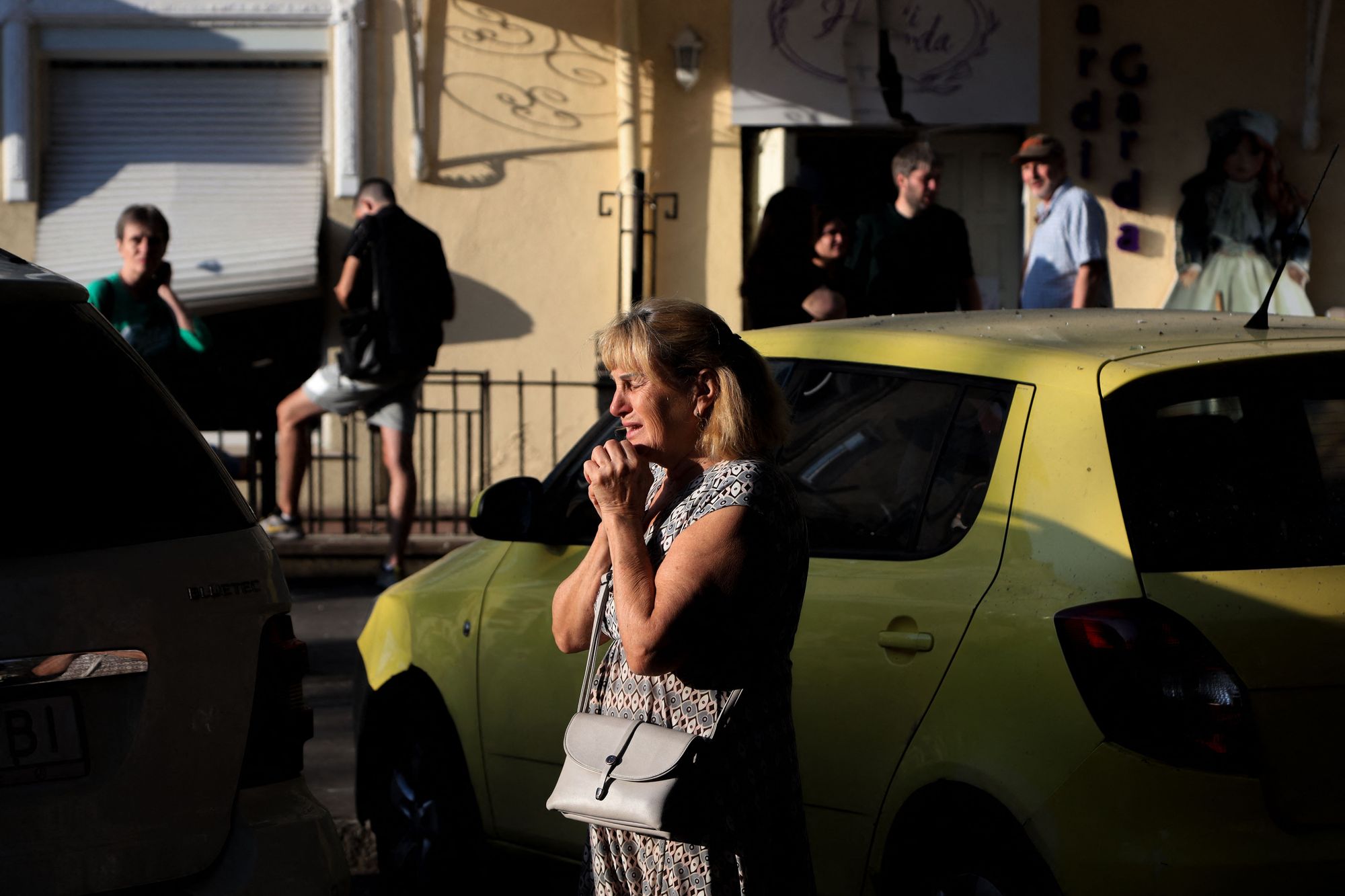 According to the latest report by the United Nations High Commissioner for Refugees (UNHCR), over 6.2 million Ukrainian refugees have been recorded globally since Feb. 24, 2022.
Among them are primarily women, children, and the elderly.
To save their children from Russia's brutal attacks, numerous Ukrainian mothers took them to Europe and other countries far from the war zone while their fathers stayed in Ukraine.
For many Ukrainian men, school breaks have become the only time they can reunite with their kids. And this summer, many of them have met with their loved ones for the first time since the full-scale invasion started.
"I missed them a lot," says Samoilenko. "I feared we became strangers or that they no longer needed me."
"One and a half years is very long (separation) for parental relations," he adds.
Life is hopeless without them
Samoilenko's voice still trembles when he recalls saying goodbye to his family standing at a train station in Lviv in early March last year.
Seeking to flee the Russian war, they took a long journey to the western Ukrainian city after leaving their home, Nemishaieve village in Kyiv Oblast, which then was already occupied by Russian forces.
As their car broke down just on the outskirts of Lviv, Samoilenko called a taxi for his loved ones to send them to the train station as fast as possible, knowing how long the lines to get on the evacuation train were.
To Samoilenko's surprise, his wife called shortly, saying they got on the train and would depart soon.
"I took a taxi rushing to them but got stuck in a traffic jam a couple of kilometers from the station," Samoilenko recalls.
"I jumped out of the taxi and ran towards the station looking for them," he goes on.
He thought it could be the last time he saw his loved ones: "I was in shock and thought I would join the military and might not survive (at the front line), so I was saying goodbye for good."
Lost and heartbroken, he wandered across Lviv for a couple of hours after the train with his dearest people had left. Samoilenko's family settled in Germany soon, and he began delivering humanitarian aid across Ukraine after being rejected to join Ukraine's Armed Forces due to a high number of volunteers.
When he returned home upon the liberation of Kyiv Oblast in the spring of last year, Samoilenko felt incredibly lonely.
"Our house is relatively big, so it felt empty without them," he says.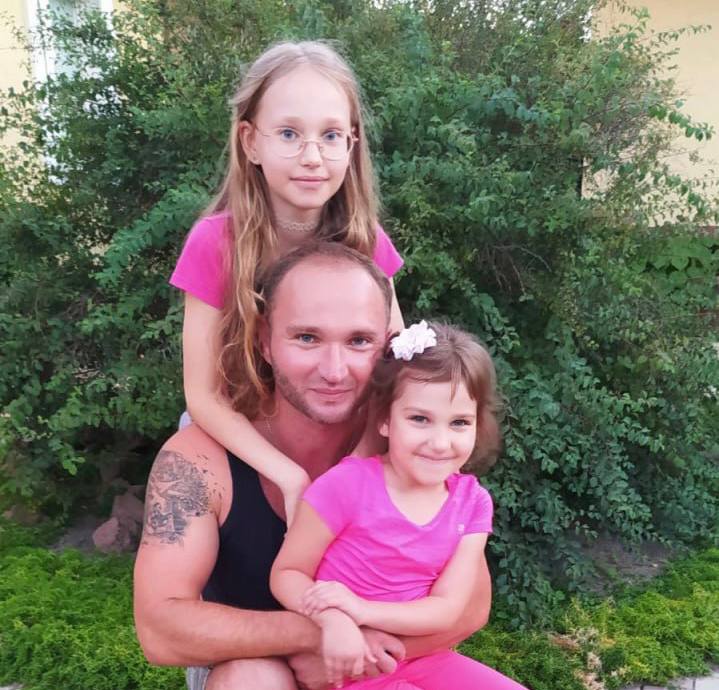 Maintaining proper online communication with kids was not an easy job, too: When together, they would go for a walk or find some other entertainment and chat while doing something.
But online, all he had was a couple of minutes until the girls would pass a phone to their mother and run away.
"I think age plays a big role here, but also, you can not say everything on the phone, and it won't be the same emotions (as during the real-life conversation)," Samoilenko says.
Before the all-out war, there had not been even a single day when he would not see his girls, so 1.5 years of being apart from them had hit Samoilenko hard. His wife filed for a divorce in October. Samoilenko did not share details.
"It is hard to be alone, to feel this emptiness," he says. "It is hard to feel as if you're not needed anymore."
But as his daughters recently came to Ukraine for over a month-long summer break, Samoilenko's life became "less hopeless and more lively." He took a vacation to avoid missing a moment of their stay in Ukraine.
The three spent time together quite actively: They went for walks in parks, attended zoos and amusement parks, rode bicycles, and played, Samoilenko says. Whatever they did, most importantly is that they were together, he says, and there was no barrier to their communication.
"Solomiia began speaking so clearly. Yaroslava started asking so many philosophical questions, I sometimes find it hard to answer," Samoilenko says.
"But we still fight just like we used to over brushing teeth and making beds," he says, smiling.
As their stay in Ukraine came to an end, Samoilenko had to say goodbye to his kids again. He does not know how much time apart is ahead of them this time.
"I accepted the thought that I would have to let them go," Samoilenko says.
Taking every chance
Maksym Zarechenskyi's apartment in Kyiv looked utterly different to him when he returned there after sending his wife and two little children abroad in the spring of 2022.
What used to be a cozy home full of laughter and joy turned into just cold walls and some furniture.
"Wherever I went, every room reminded me of my kids. Their toys, bicycles, and little shoes were everywhere," Zarechenskyi recalls.
"I turned on a TV, and their favorite cartoons were on," he says. "It was tough. I did not have any desire even to be there."
Zarechenskyi says he and his wife, Olga Galushka, were too afraid for their children's lives and mental state. A few months into the invasion, they decided that Galushka and the kids — now seven-year-old Veronika and four-year-old Oleksii — should relocate to safety and found a family that agreed to host them in the U.K.
Saying goodbye to the people he loves was beyond difficult for the 43-year-old.
"I let them go at the passport control (at the border crossing with Poland), and kids started crying, saying, 'Why are you leaving us, Papa? Please, come with us,'" Zarechenskyi recalls.
Left alone, Zarechenskyi started evacuating people from war-torn areas to Cherkasy Oblast, where his wife's parents live.
He says he was constantly in touch with his family, but all their phone calls "were accompanied by tears."
Galushka says the kids are very close with their father, and spending time apart is hard for them, too: "They miss him and talk about him all the time."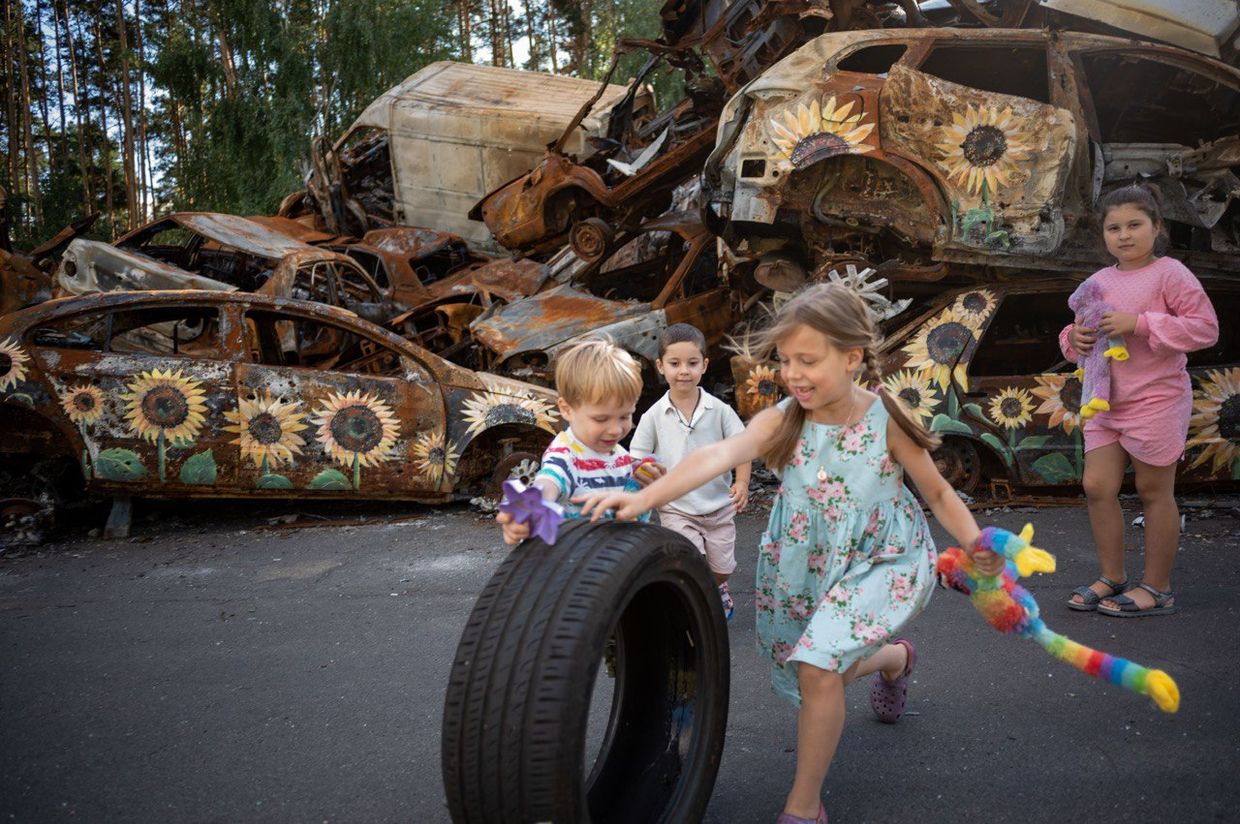 Zarechenskyi says he knows how distance and time apart can ruin families. To not let it happen to them, he and Galushka decided to take every opportunity to bring the kids to Ukraine and see each other, even though the trips are "expensive and very exhausting."
In late July last year, they came back to Ukraine for a couple of weeks for the first time. As Galushka found a job in London, she could only spend a short vacation at home, leaving the children with Zarechenskyi and heading back to the U.K.
"This is the second summer we are doing it," he says, calling it a "bittersweet" experience.
Seeing the children laughing and discovering the world is his best reward.
"I was truly impressed with their English," he says with so much joy in his voice.
"Veronika learned to ride a two-wheel bicycle recently. These are some incredible parental feelings."
The kids' laughter is heard in the background as he speaks. He knows that soon, their home will be quiet again as summer break gradually comes to an end.
"I hate Russia with all my heart for ruining my country and tearing families apart," Zarechenskyi says.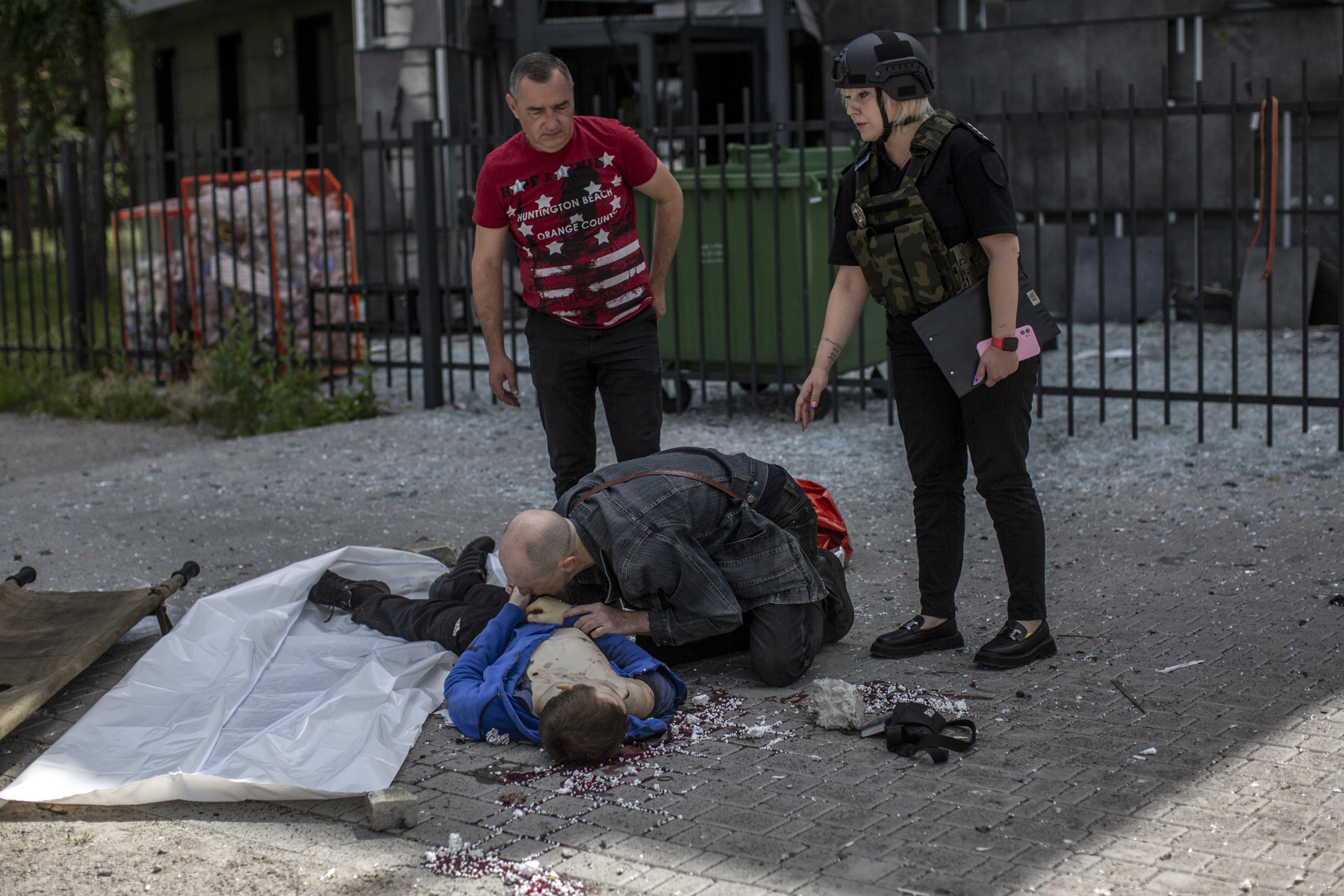 Home is where your family is
Unlike many others, the family of Oleksandr Plakhov, 45, has chosen to stay together over being in safety.
After escaping Russia's war in Kyiv Oblast last spring, Plakhov's wife Nataliia and their son Oleksandr, seven, ended up in Poland, while their 17-year-old daughter Anastasiia was invited to the U.S. by some family friends. She attended a high school there.
Yet, with the strong connection that the four have, being apart felt devastating and painful.
"I was talking to the walls and flowers at home," Plakhov says, adding that his job, their favorite dog Taksonchik, and video calls to his loved ones were among the rare things that distracted him from the loneliness.
Overseas, Plakhov's daughter Anastasiia felt lonely and homesick, too.
"When I played violin at the school orchestra, I often looked for mom and dad in the audience. I wanted them to see me performing… But they were not there," she says.
Nataliia says their son was missing his father a lot, too, especially when it came to the activities they used to do together, "like riding bikes or scooters."  
"We needed him (Plakhov) just like we needed air," says Nataliia.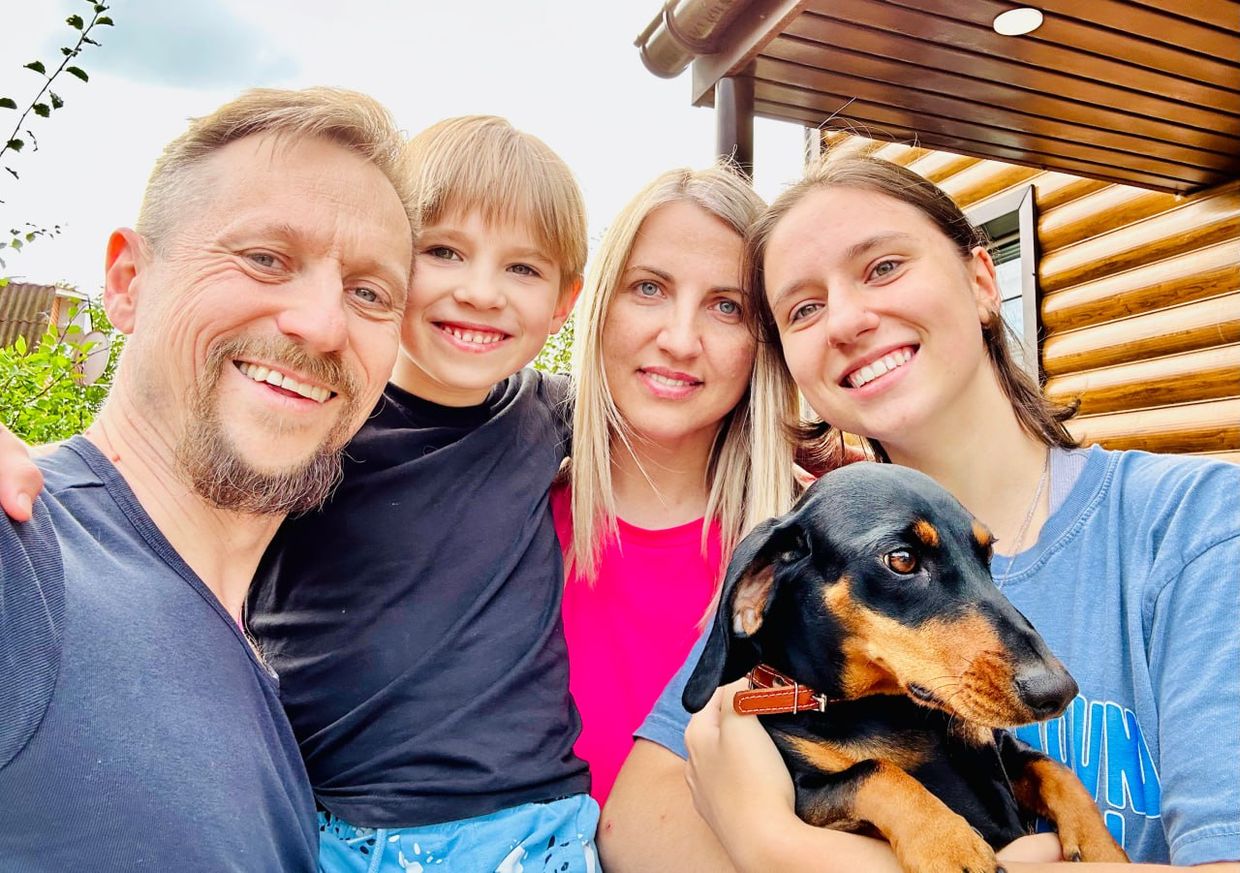 In May, she and little Oleksandr decided to come home for a short spring break. To Nataliia's surprise, she felt calm and safe in Ukraine, even despite Russia's massive recurring attacks across the country. The family also wanted Oleksandr to enter the first grade in Ukraine, not Poland, and finally "made a mutual decision to return home."
"When mom told me that, my first reaction was tears and realization that I will no longer be suffering," says Anastasiia, adding that it was challenging for her to study in the U.S. school.
"I recalled what it was like living in a full, happy family," she says. "I imagined chatting with my parents while drinking tea in the evenings, with my brother sitting next to me, and our dog running around."
At the beginning of July, all together, they came back to Ukraine.
A heartwarming moment occurred when kids jumped out of the bus straight into their father's arms.
"We were hugging and crying, feeling incredibly happy together," he says. "They were also so happy to see Kyiv," Plakhov recalls.
Anastasiia says the time without her loved ones taught her to cherish moments with them.
Nataliia says there has not been a day they regretted the decision to come back home.  
"These 1.5 years (apart) have been so hard for all of us. And the war has taught us one thing — your home is where your family is," Plakhov says.
"Even if the missile hits our home, we are here, and we are together," he says.
---
Note from the author:
Hi! Daria Shulzhenko here. I wrote this piece for you. Since the first day of Russia's all-out war, I have been working almost non-stop to tell the stories of those affected by Russia's brutal aggression. By telling all those painful stories, we are helping to keep the world informed about the reality of Russia's war against Ukraine. By becoming the Kyiv Independent's member, you can help us continue telling the world the truth about this war.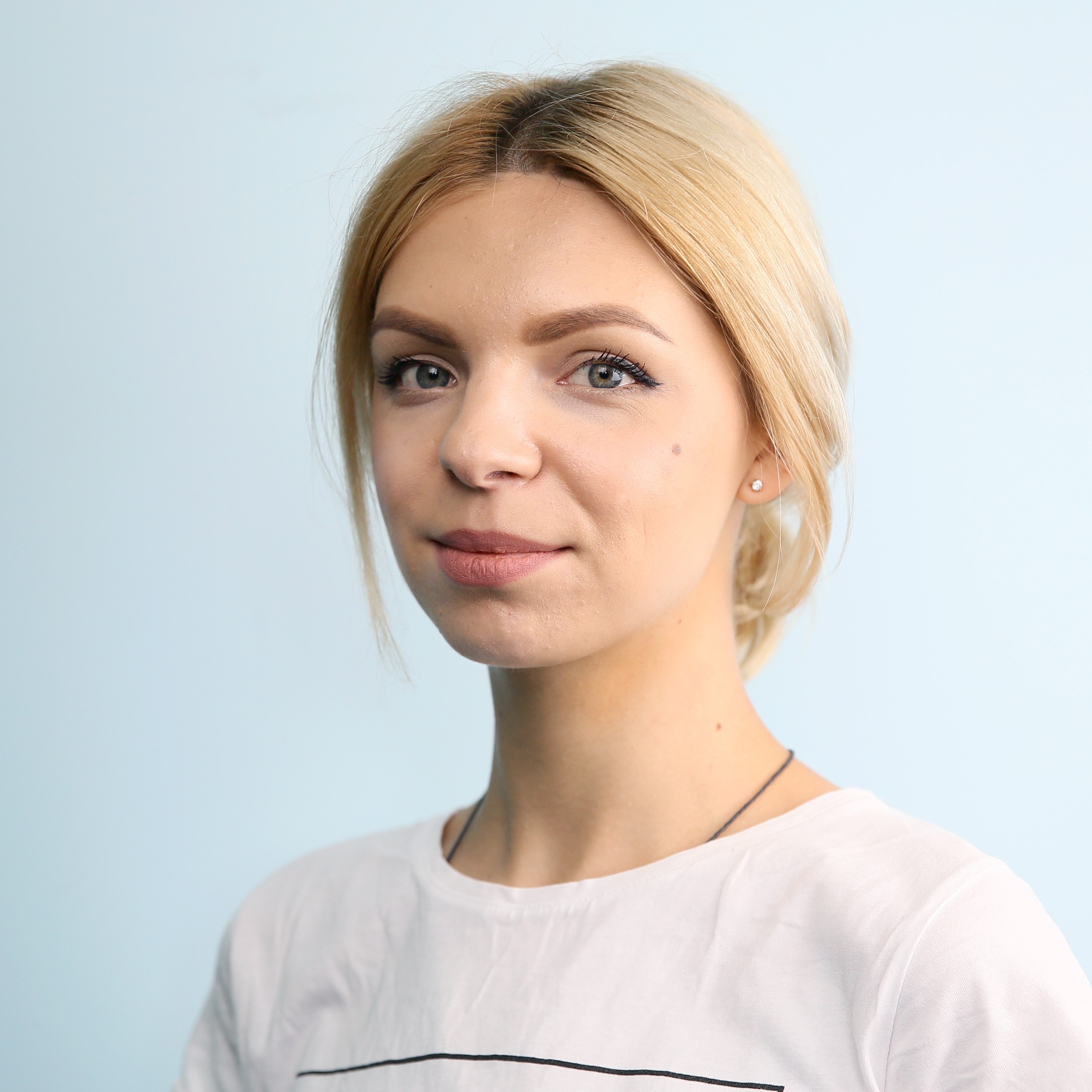 Daria Shulzhenko
Reporter
Daria Shulzhenko is a reporter at the Kyiv Independent. She has been a lifestyle reporter at the Kyiv Post until November 2021. She graduated from Kyiv International University with a bachelor's in linguistics, specializing in translation from English and German languages. She has previously worked as a freelance writer and researcher.