This audio is created with AI assistance
Key developments on June 25:
Military reports advance on southern, northern flanks of Bakhmut
Russia reportedly kills two Ukrainian teenagers in occupied part of Zaporizhzhia Oblast
Germany to provide Ukraine with 45 more Gepard anti-aircraft guns
Russia reportedly redeploys troops from Ukraine to protect Moscow
Ukraine's Air Force: Wagner Group downs 6 Russian army helicopters, 1 plane within day-long rebellion.
Ukrainian forces have advanced on the flanks of Bakhmut in Donetsk Oblast up to one kilometer, the Eastern Command spokesperson Serhii Cherevatyi reported on June 25.
The advance is reported on the southern and northern flanks.
Russia had "186 troops killed in action, 224 wounded in action, and eight captured" as the prisoners of the war over the past day in that area, Cherevatyi said on television.
However, Russia continues reinforcement in Bakhmut with airborne troops. This "clearly indicates" that Moscow seeks to hold the city, Cherevatyi said.
"We know their goals, units, commanders, tactics," Cherevatyi said, adding however, that "nothing will help" the Russian forces.
Meanwhile, Brigadier General Oleksandr Tarnavskyi, the Tavria military sector commander, reported on June 25 that Ukrainian forces had attacked Russian positions over 1,000 times in the past day.
According to Tarnavskyi, approximately three platoons of Russian troops were killed or wounded, and a total of 16 Russian military vehicles, including a tank, a multiple rocket launcher, a howitzer, and five ammunition depots, were destroyed over the same period.
Nevertheless, Russian forces attempted assaults in the Bakhmut, Lyman, and Marinka sectors in the east, where 20 engagements occurred, according to the General Staff of Ukraine's Armed Forces.
In the south, the Russian forces are putting main effort into holding the Ukrainian advance, the military said in its evening update on June 25.
Russian forces also attacked 30 settlements in Kherson, Zaporizhzhia, and Dnipropetrovsk oblasts over the past day, according to the report.
The General Staff also reported a Russian saboteur group's failed attempt to cross into the northern Sumy Oblast.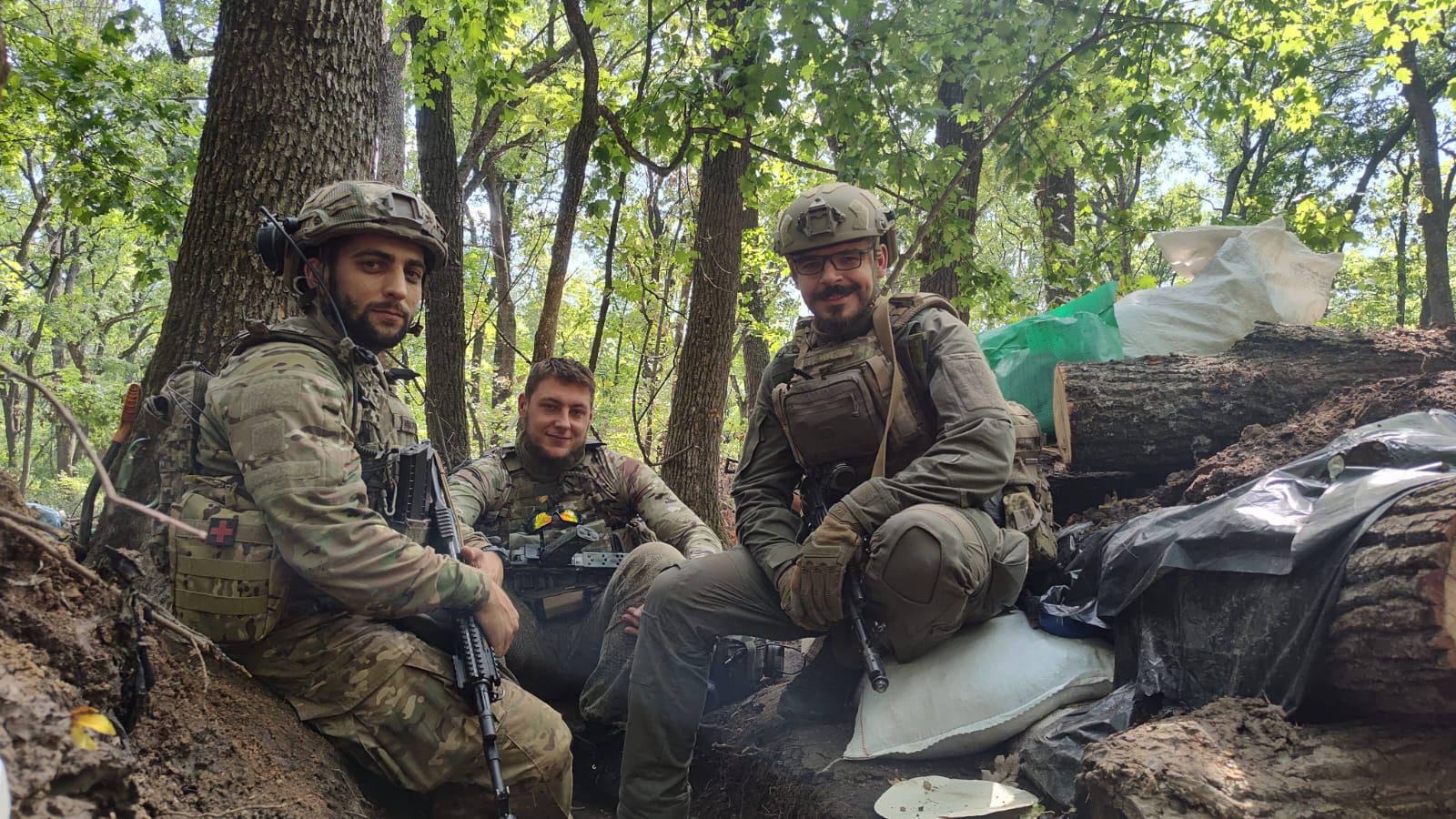 Russia reportedly kills two Ukrainian teenagers in occupied part of Zaporizhzhia Oblast
Russian proxies in Zaporizhzhia Oblast reported that Russian troops killed two teenagers in the occupied port city of Berdiansk. Moscow suspected both kids of preparing the sabotage against the Russian military.
Vladimir Rogov, a Russian proxy, said on June 25 that the Russian troops killed "two pro-Ukrainian terrorists," naming one of them – Tihran Ohannisian.
Later that day, Ukraine's Ombudsman Dmytro Lubinets said Russian troops killed two teenagers and named the second victim – Mykyta Khanhanov.
Both were 16 years old.
Lubinets attached Ohannisian's footage with an assault rifle in his hand, where he is saying, "(The plan is to kill) two (people) for certain. That's it, it's death, guys. Goodbye! Glory to Ukraine!"
Russian proxies have long persecuted the two boys and their families, according to the ombudsman's office.
In September 2022, Russian troops abducted Ohannisian for five days, beating and torturing him to elicit a confession that he was preparing railway sabotage to hinder Russian military logistics.
The proxies also suspected Khanhanov, but the teenager avoided an extrajudicial arrest.
However, Russian occupiers charged the two minors with planning sabotage in late May.
In the wake of the Russian sham trial, the European Parliament adopted a resolution, calling on Russia to "end grave violations against children affected by the armed conflict."
"The whole world must understand that human rights are violated every day in the occupied territories," Lubinets said. "And until Ukraine returns its territories, it will continue and continue!"
Olha Reshetylova, the chairwoman of the Media Initiative for Human Rights, said the relatives of the boys had not seen the bodies yet.
The human rights defender said Ukrainian law enforcement started an investigation into the alleged murder of the children.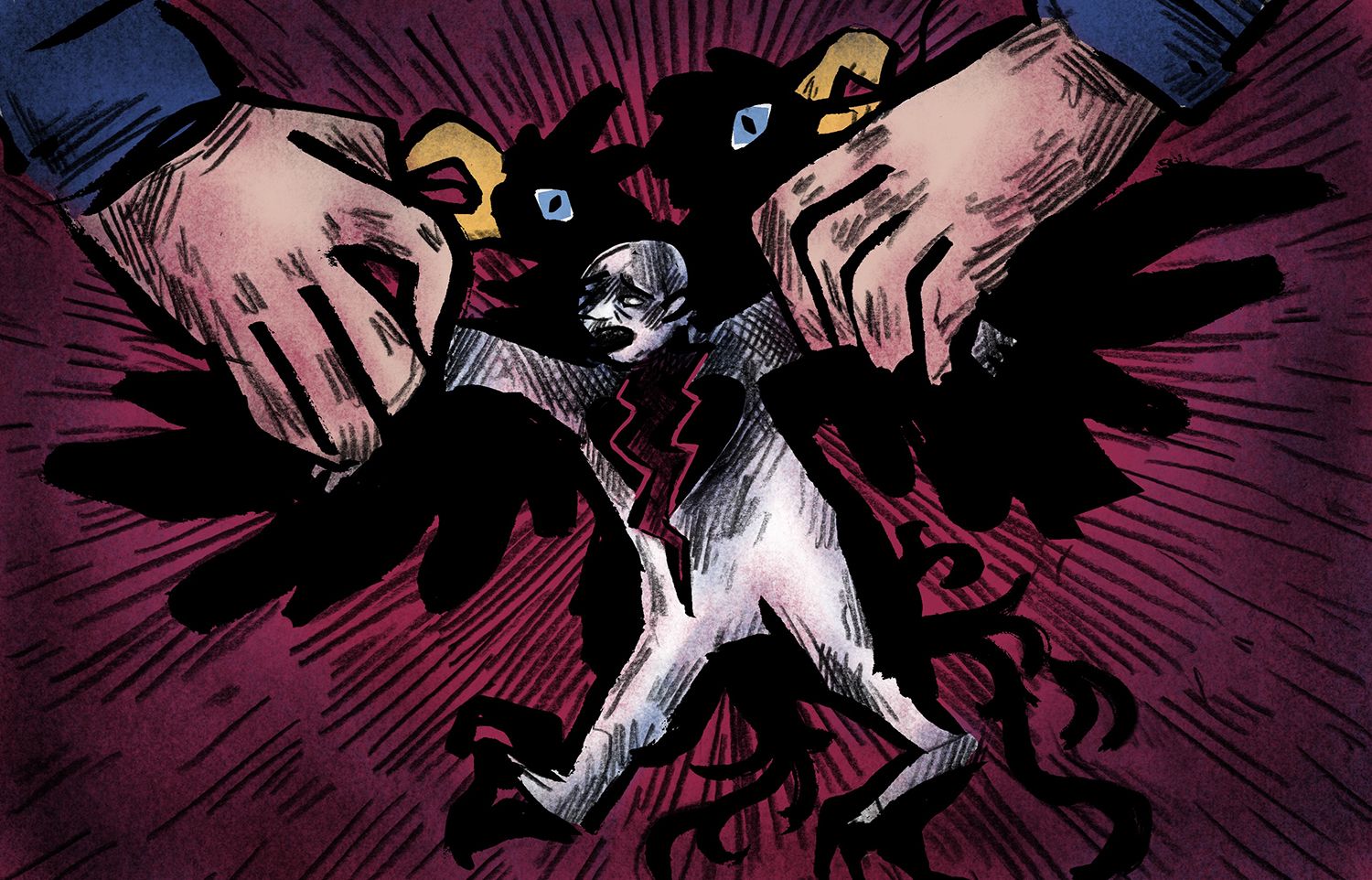 Russia reportedly redeploys troops to protect Moscow
During a day-long Wagner Group's armed rebellion, Russia redeployed two separate airborne units from Ukraine to protect Moscow, the Ukrainian military's National Resistance Center reported on June 25.
The Il-75 transport aircraft carried up to two companies of Russia's 76th Airborne Assault Division to Moscow, where they will stay for at least a week, according to the report.
However, not every aircraft made it through the Russian sky as Wagner Group's columns were marching toward Moscow.
Ukraine's Air Force spokesman, Yurii Ihnat, confirmed the Russian reports of Wagner troops downing the Russian army's two attack helicopters, four transport ones, and one aircraft.
These include one Ka-52 attack helicopter, one Mi-35 attack helicopter, one Mi-8 transport helicopter, three Mi-8 electronic warfare helicopters, and one Il-18 aircraft.
"Mi-8 transport helicopters are powerful hardware that really helps the Russian army in its war against Ukraine," the center's spokesperson said on television on June 25.
On June 23, Wagner chief Yevgeny Prigozhin launched a rebellion "to restore justice" after alleging that a Russian missile strike on his mercenary forces' camps in Ukraine caused substantial casualties.
The biggest armed rebellion during the leadership of President Vladimir Putin was short-lived and appeared to be over by the end of June 24. Prigozhin said that his forces would return to military camps.
Putin's spokesman Dmitry Peskov said on June 24 that the insurrection case against Prigozhin would be dropped, and he would move to Belarus.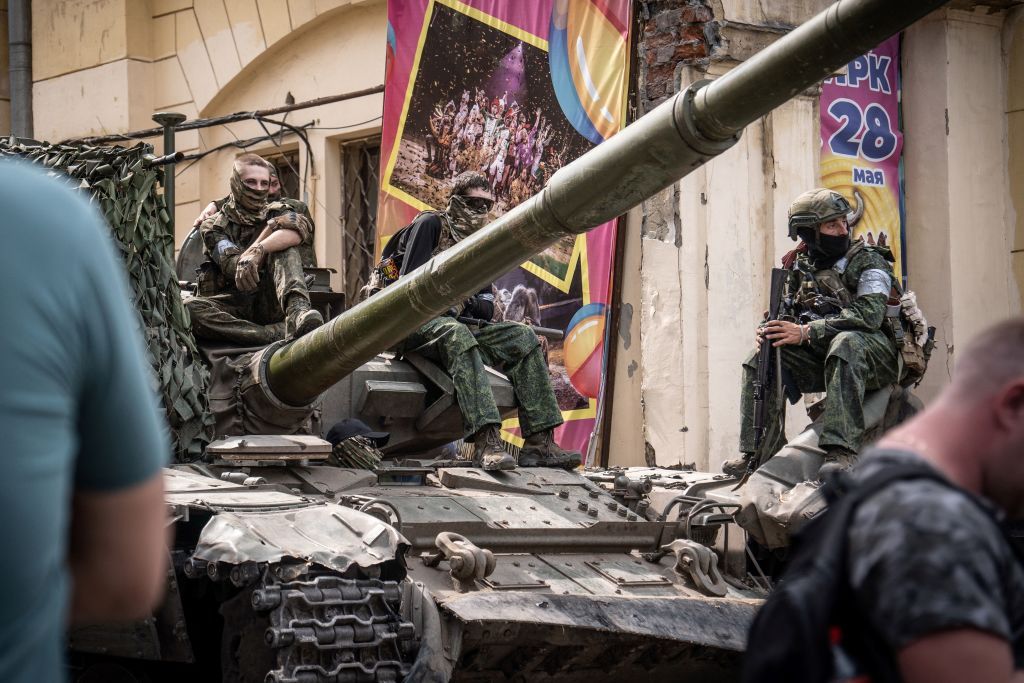 Germany to provide Ukraine with air defense, anti-aircraft systems
Germany announced it would supply Ukraine with more military hardware, including anti-aircraft and air defense systems, to protect Ukrainian skies.
In an interview with Welt am Sonntag published on June 25, German Brigadier General Christian Freuding said that Berlin would supply Ukraine with 45 Gepard self-propelled anti-air systems by the end of the year. Fifteen of them will be delivered in the coming weeks, according to the official.
Berlin will also provide Kyiv with two more IRIS-T air defense systems by the end of the year and another four in 2024, Freuding said.
Freuding also that Ukraine still needs more air defense, even if its partners are "doing everything" to provide what they can.
The Gepards are to be provided in cooperation with the U.S., according to Freuding.
The Pentagon announced in a press release on June 1 that the U.S. would buy Gepards worth $118.3 million for Ukraine.
Germany has already delivered 34 Gepards with some 6,000 rounds of ammunition to Ukraine since the start of Russia's full-scale war.
The Gepards are helping Ukraine to defend itself against Iranian-made Shahed loitering munitions Russia is launching to attack civilian and critical infrastructure, the German Embassy in Ukraine said last November.