This audio is created with AI assistance
Key developments on March 29:
Ukrainian counteroffensive to take place in several areas in spring, says defense minister
Russian forces achieve 'partial success' in Bakhmut, General Staff reports
Moscow stopped informing US about its nuclear activities, including missile test launches
Russia announces exercises with the Yars intercontinental ballistic missile system and several thousand of troops.
Defense Minister Oleksii Reznikov said that the Ukrainian counteroffensive involving Western tanks may begin in April or May.
In an interview with Estonian channel ERR, Reznikov said that German Leopard tanks, which have started arriving in Ukraine, will be part of "the counteroffensive campaign under the decision of our General Staff."
"I am sure that we will continue to liberate temporarily occupied territories, as was done in Kyiv, Chernihiv, Sumy, Kharkiv, Kherson (oblasts). This will all continue," Reznikov said.
The minister believes that in 2023, the world will see "positive changes for Ukraine," adding that a lot depends on the weather conditions.
Earlier this week, President Volodymyr Zelensky said that Ukraine can't start the next counteroffensive due to a shortage of weapons, including heavy equipment and fighter jets.
"We cannot send them (our troops) under such conditions," he told a Japanese newspaper.
Kyiv officials have been talking about a spring counteroffensive for months, with Kyrylo Budanov, head of Ukraine's Main Intelligence Directorate, saying in January that the "hottest" fighting was expected in March.
On March 25, Zelensky admitted the situation on the eastern battlefield was "not good" due to a "lack of ammunition." The Russian forces fire three times more shells than the Ukrainian troops daily, he said.
On its side, the U.S. said that "Ukraine doesn't have any time to waste" ahead of the counteroffensive.
Ukraine's True History
Subscribe to our new newsletter
"We have to deliver swiftly and fully on our promised commitments," U.S. Defense Secretary Lloyd Austin said on March 16.
"That includes delivering our armored capabilities to the battlefield and ensuring that Ukrainian soldiers get the training, spare parts, and maintenance support they need to use these new systems as soon as possible."
On March 29, Ukraine's Air Force spokesperson Yurii Ihnat said that Kyiv urgently needs "at least" four modern fighter jets. He explained that the Soviet MiG-29 fighter jets supplied by Poland and Slovakia were not enough to defend Ukrainian territory on air, land, and sea.
"The (American) F-16 or another multi-role aircraft of the same type will help," Ihnat added.
Bakhmut update
According to Reznikov, the Ukrainian forces had significantly reduced the Russian offensive potential in Bakhmut in the eastern Donetsk Oblast, which will help the defenders "keep the front line stable and give time to prepare for a counteroffensive."
"They have suffered heavy losses with many dead and wounded. On average, they lose at least 500 soldiers every day," Reznikov told Estonian media.
The General Staff of the Armed Forces said in its regular evening update on March 29 that the Russian military has had "partial success" in its assault on Bakhmut, but the Ukrainian military still holds the embattled city.
Meanwhile, Ukraine's Deputy Defense Minister Hanna Maliar said that Russia is engaged in a psychological campaign aimed at eroding Ukrainian trust in their leadership's defense decisions, specifically in relation to Bakhmut.
Maliar stated that Russian propaganda portrays the battle for Bakhmut as a cataclysmic event that could alter the war's outcome. The strategy aims to instill fear in the public, prompting them to pressure Ukraine's leadership to halt defensive operations, according to Maliar.
"Bakhmut will be defended as long as it is necessary for us in order to fulfill military defense tasks," she added. "And it is our military command, not the Russian psychological operations, that will determine how long Bakhmut will be held."
Russia's nuclear activities
Russia's Deputy Foreign Minister, Sergei Ryabkov, announced that the country has ceased providing the U.S. with information about its nuclear activities, including missile test launches.
This decision follows Moscow's suspension of its participation in the New START arms control treaty last month.
The New START Treaty, signed in Prague in 2010, required Russia and the U.S. to maintain transparency in missile testing and conduct biannual data exchanges. The agreement limited the size and composition of both countries' nuclear arsenals and was the last remaining arms control treaty between them.
In response, U.S. Assistant Secretary of Defense for Space Policy John Plumb said that the U.S. had taken a "diplomatic countermeasure" and will also stop exchanging certain data on its nuclear forces with Moscow.
On March 29, the Russian Defense Ministry announced the start of the exercises with the Yars intercontinental ballistic missile system, which has a reported range of 11,000 kilometers.
"In total, more than 3,000 military personnel and about 300 pieces of equipment are involved in the exercises," the Russian ministry said.
CNN reported on March 28 that the Russian Defense Ministry announced that it will increase its ammunition production by "seven to eight times" by the end of the year.
Read also: Steven Pifer: Russian nukes in Belarus - much ado about little?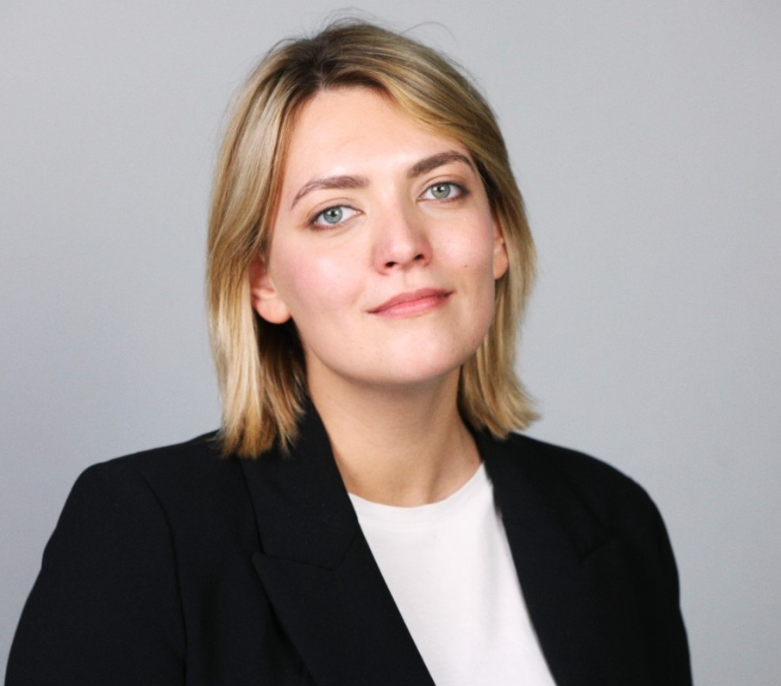 Thaisa Semenova
National reporter
Thaisa Semenova is a national reporter at the Kyiv Independent. She worked as a staff writer for the Kyiv Post until November 2021.